Pretty up your Graduation party with a glittery gold and white theme! Perfect for an elegant party and a beautiful way to honor your grad. This Glitter & Gold Glam Graduation Party is super easy to create. You can even use all store bought desserts and dress them up!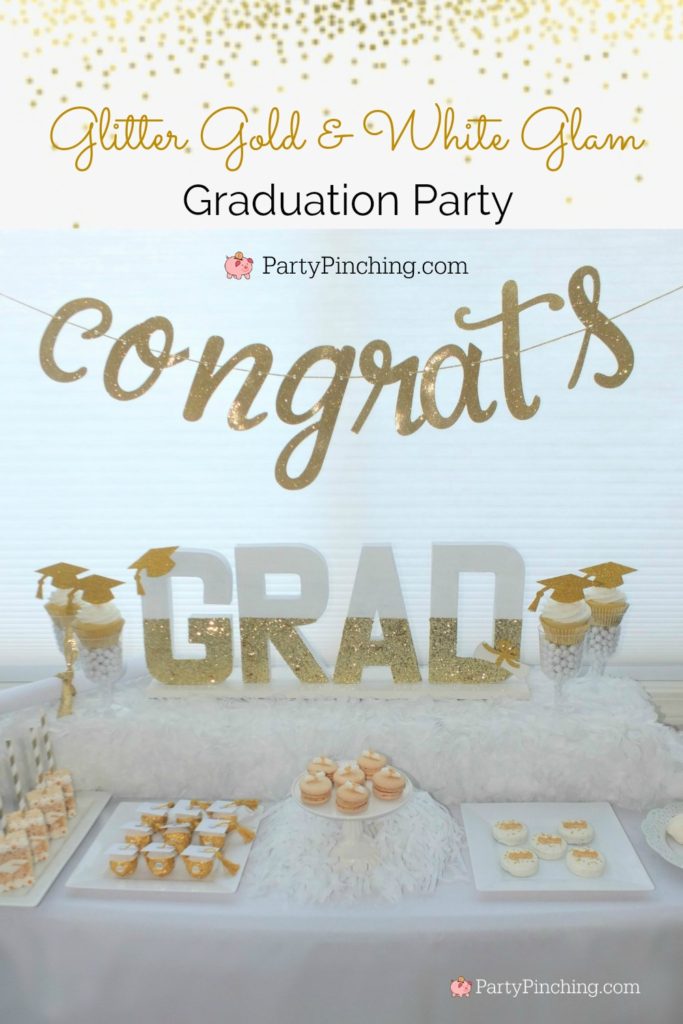 Making this centerpiece is fun and easier than you think!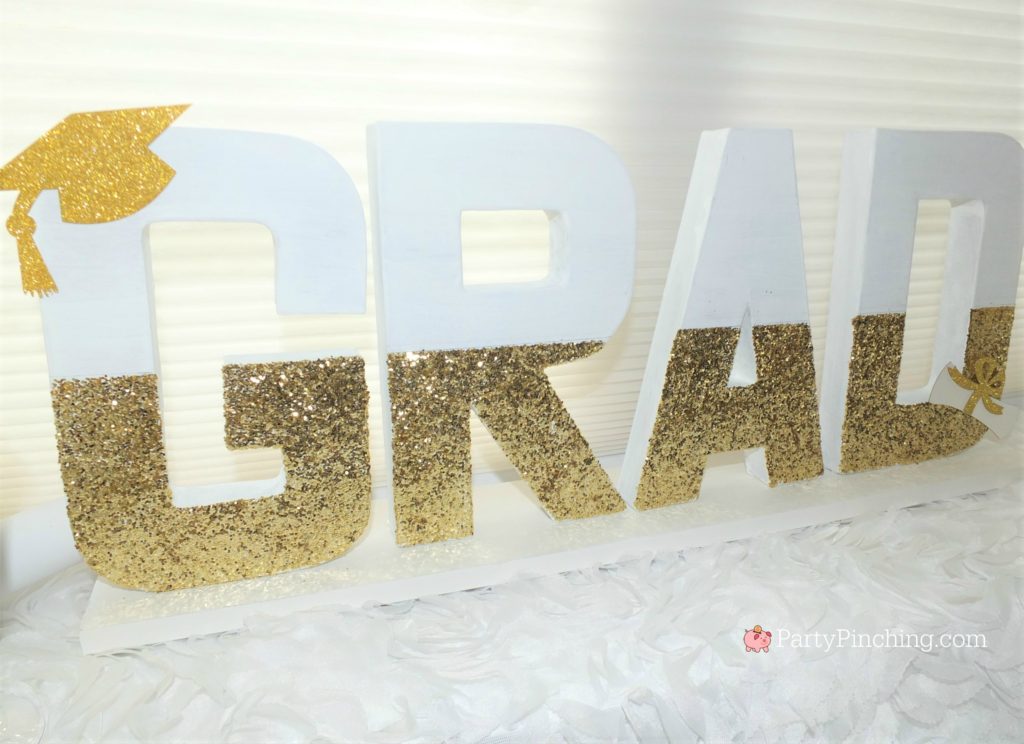 Get my step by step directions with photos on this DIY Paper Mache Graduation Letter centerpiece here.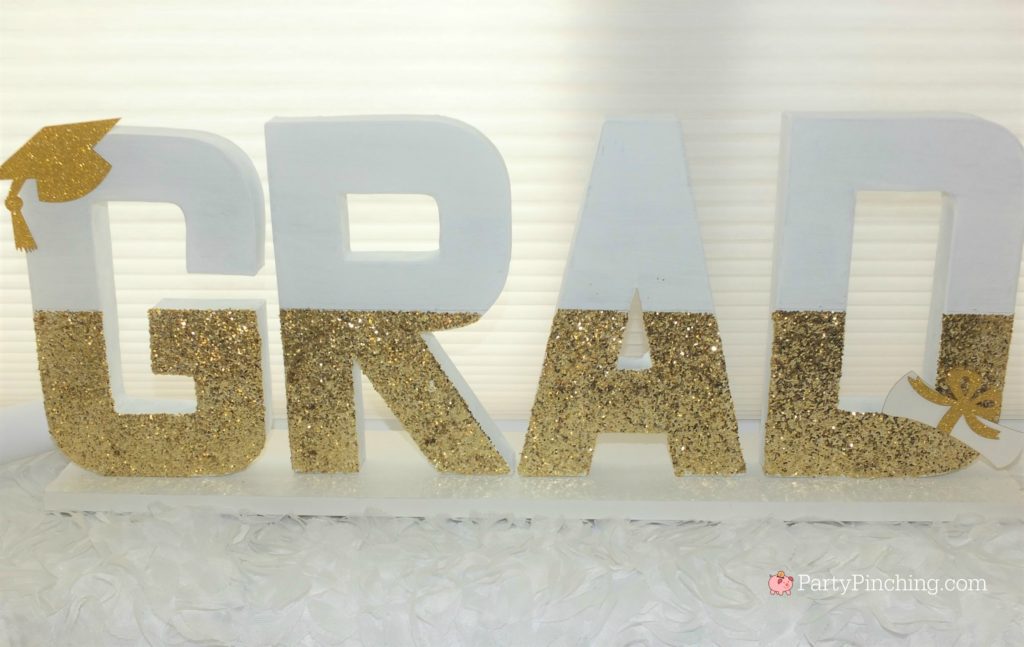 Dress up your store-bought or homemade macarons with little fondant diplomas.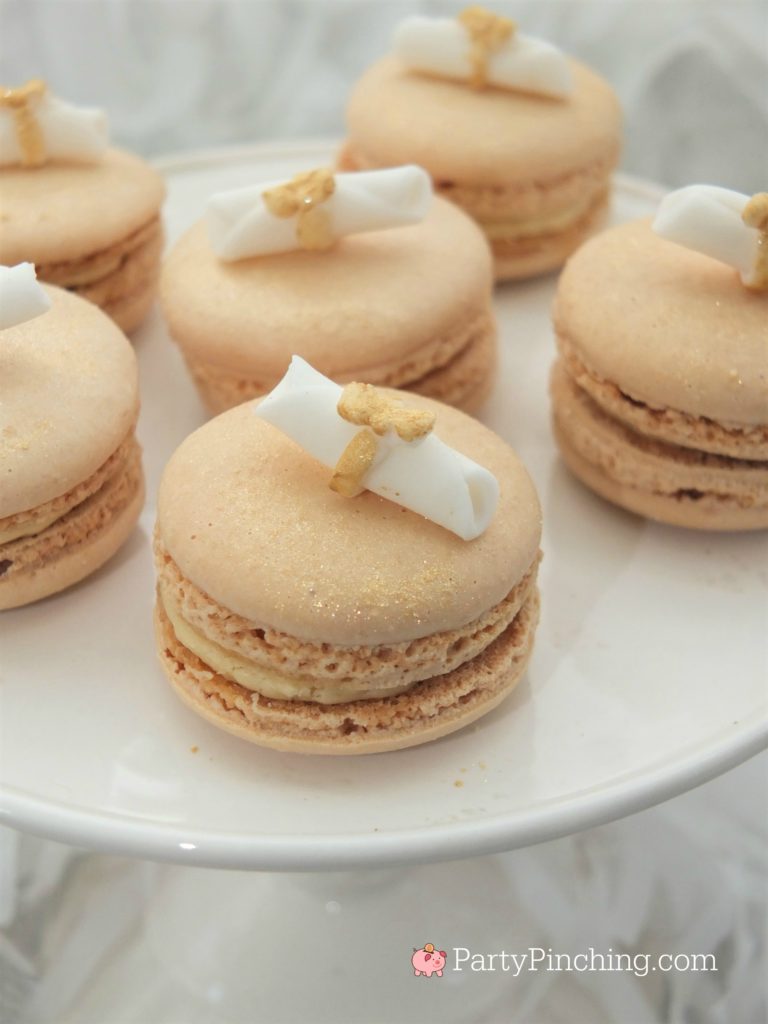 Click here for easy directions on how to make these mini fondant diplomas.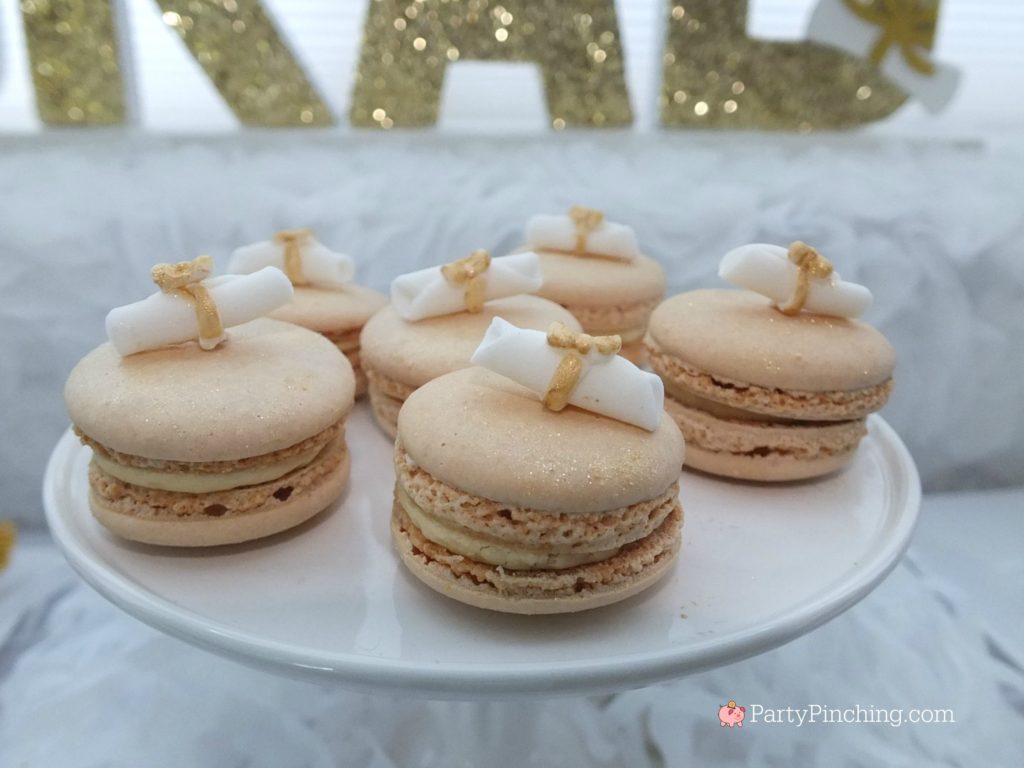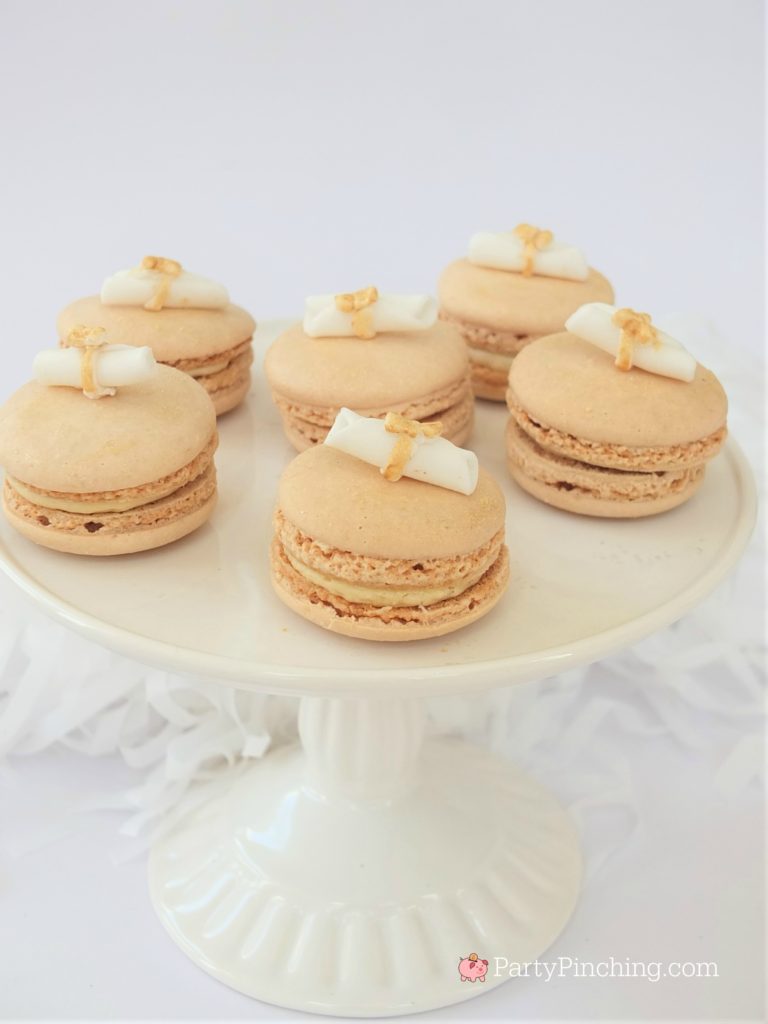 What grad doesn't love Rice Krispie Treats? Glam them up with a little frosting and a fondant graduation cap.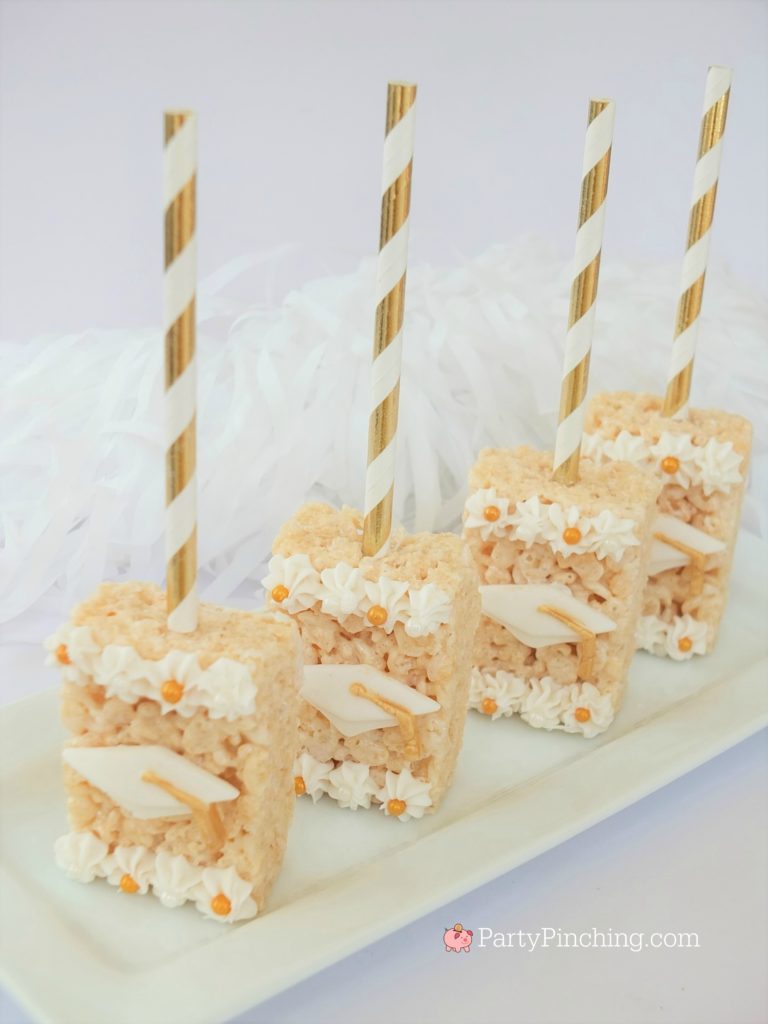 A step by step picture tutorial can be found here.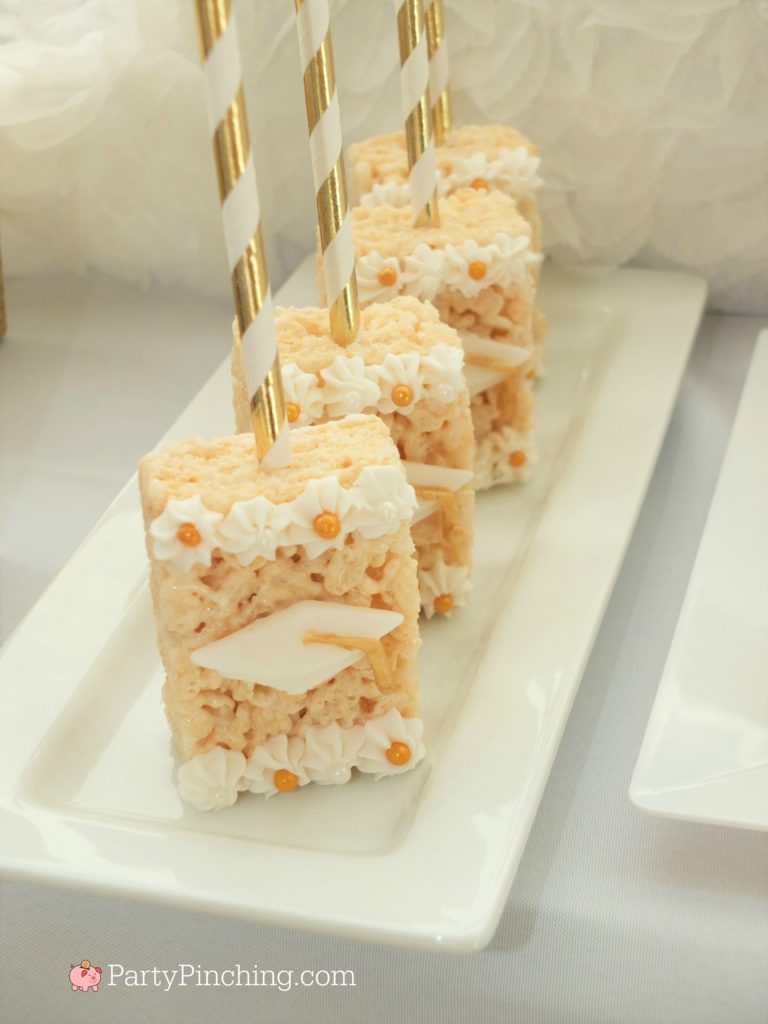 Pretty, sparkly, glittery Oreos! What's not to love?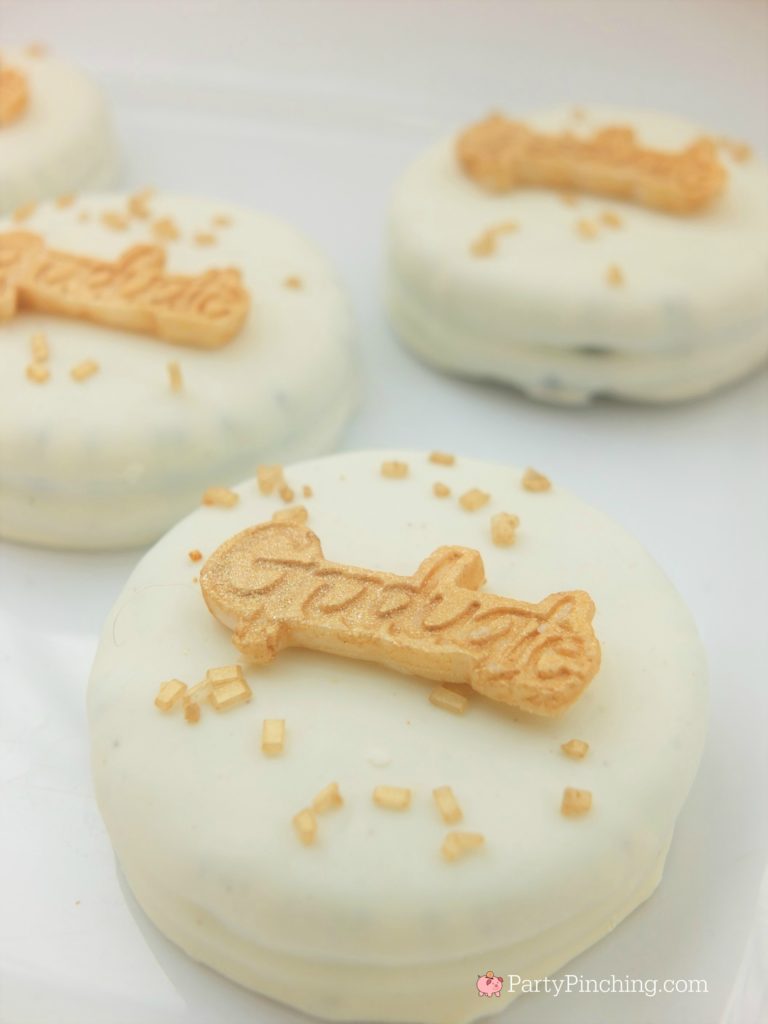 Click here to learn how to make these super easy beautiful graduation Oreo cookies.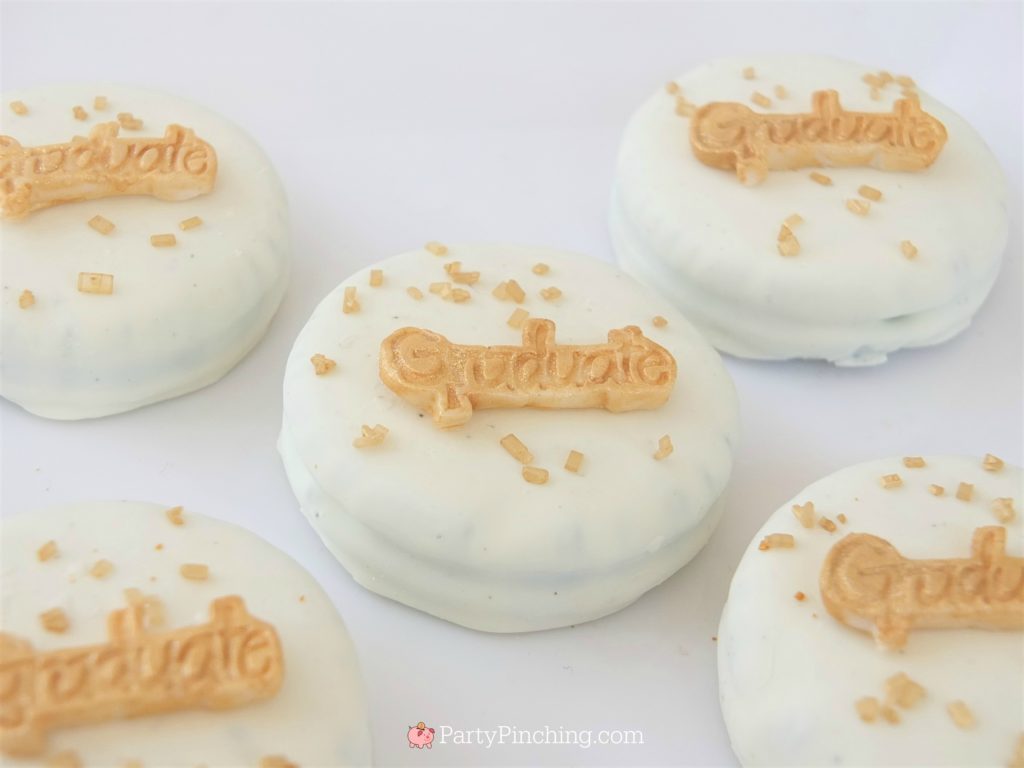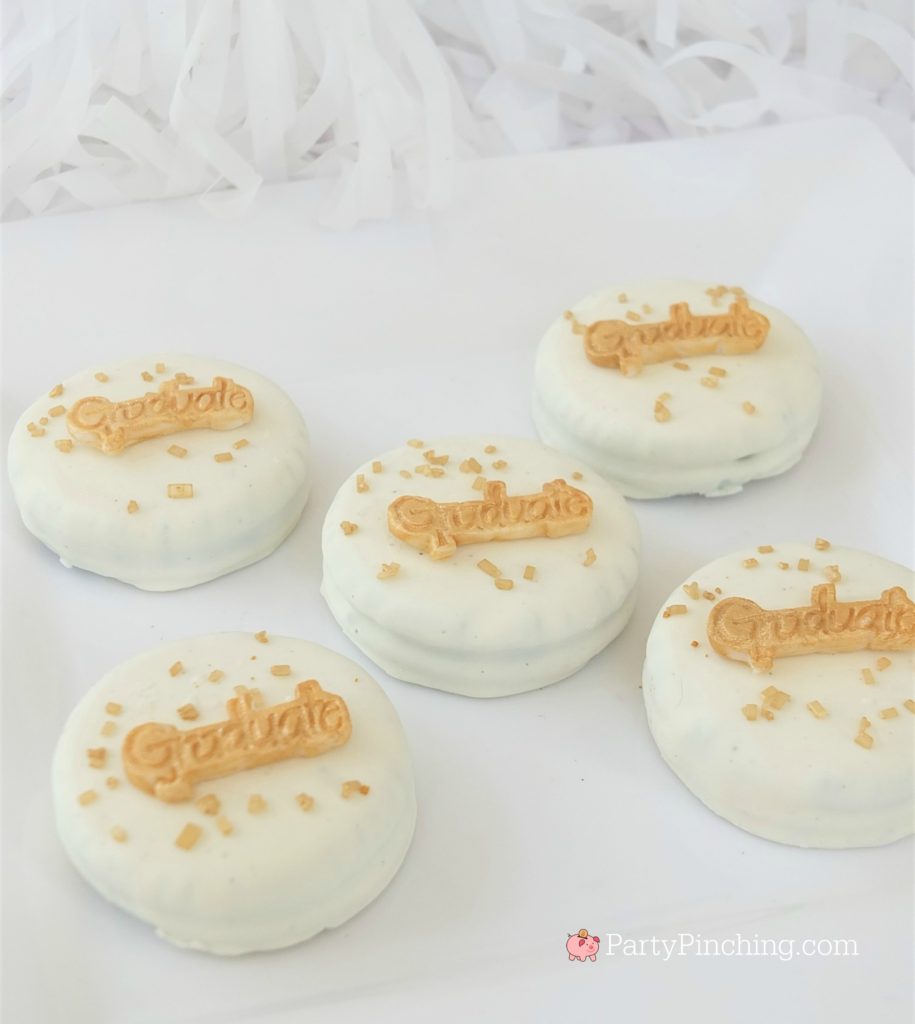 Ferrero Rocher Graduation Caps are the cutest! EVERYONE loves these!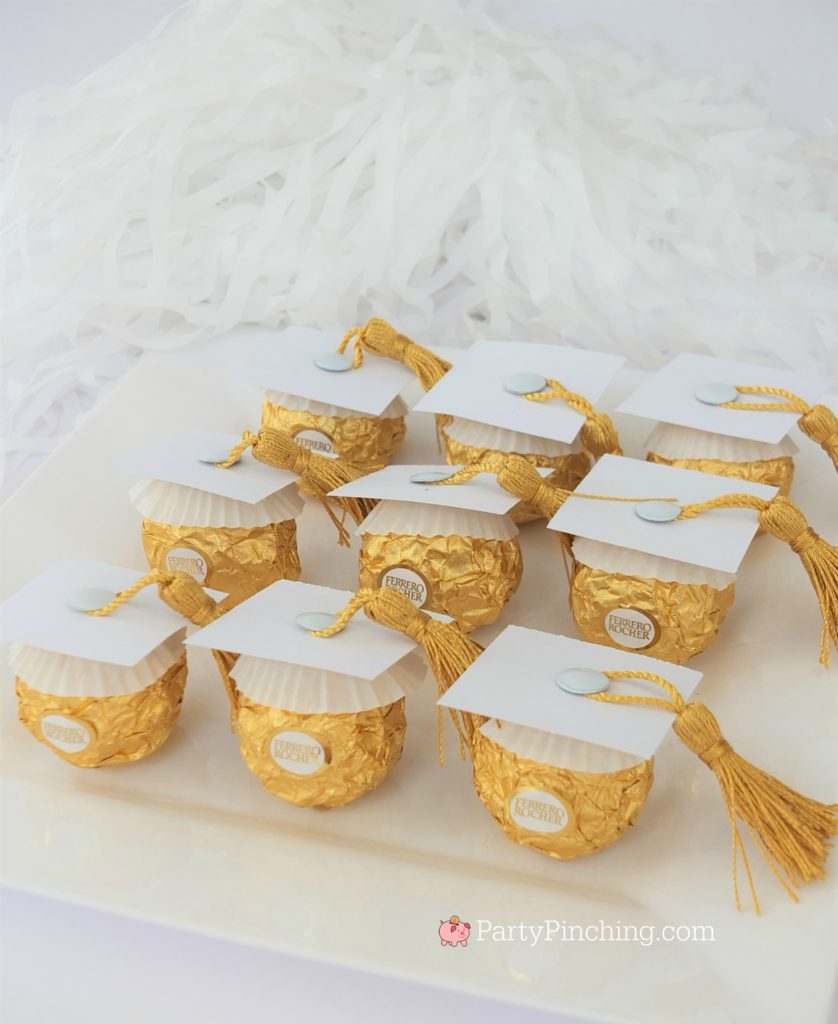 Click here for my tutorial with step by step photos on how to make these Ferrero Rocher Graduation Caps!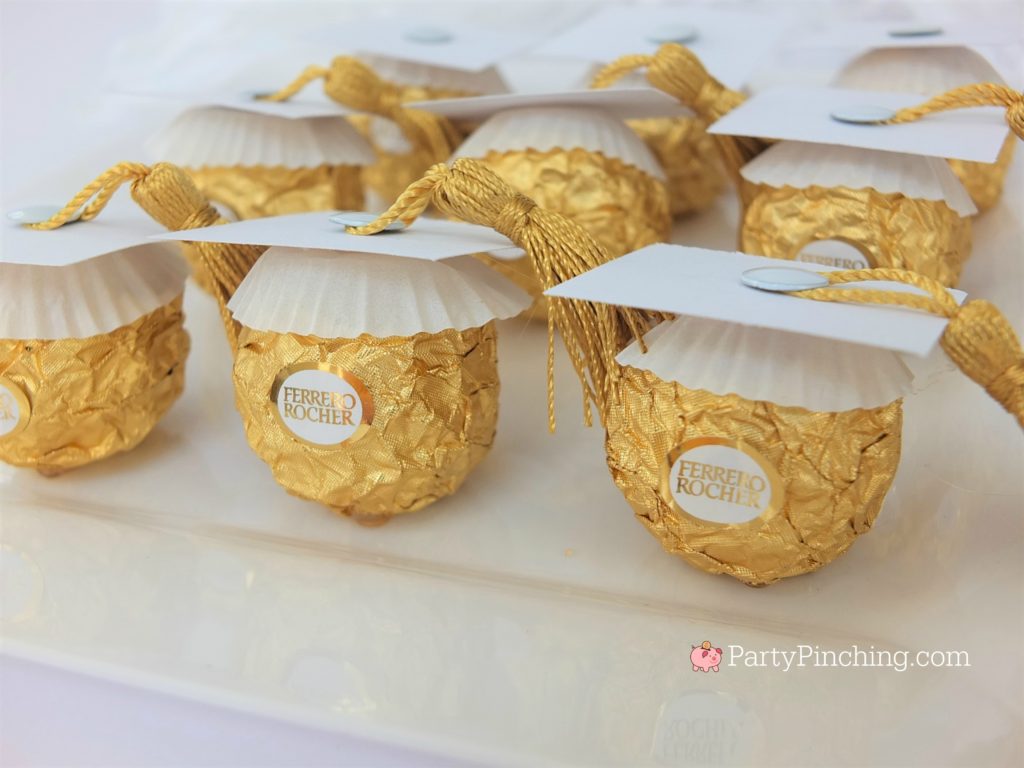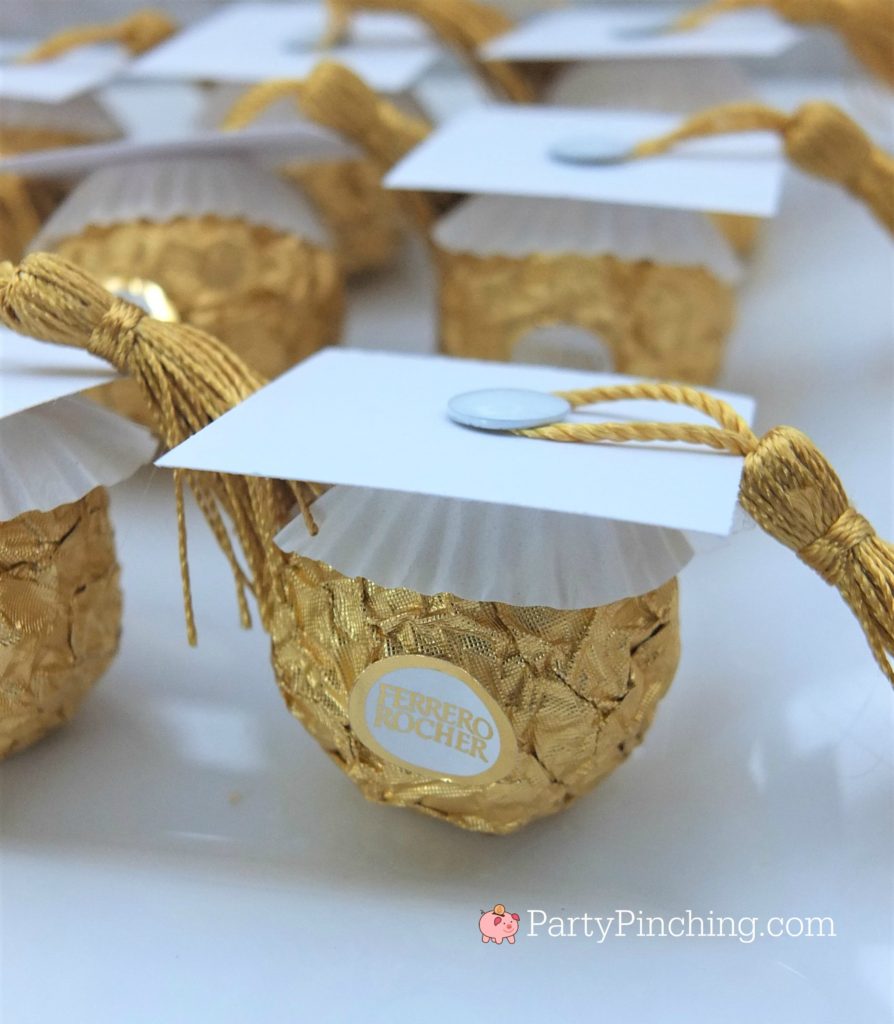 Meringue Cookie pops are so light and elegant and with just a couple of easy additions, you can make them glamorous!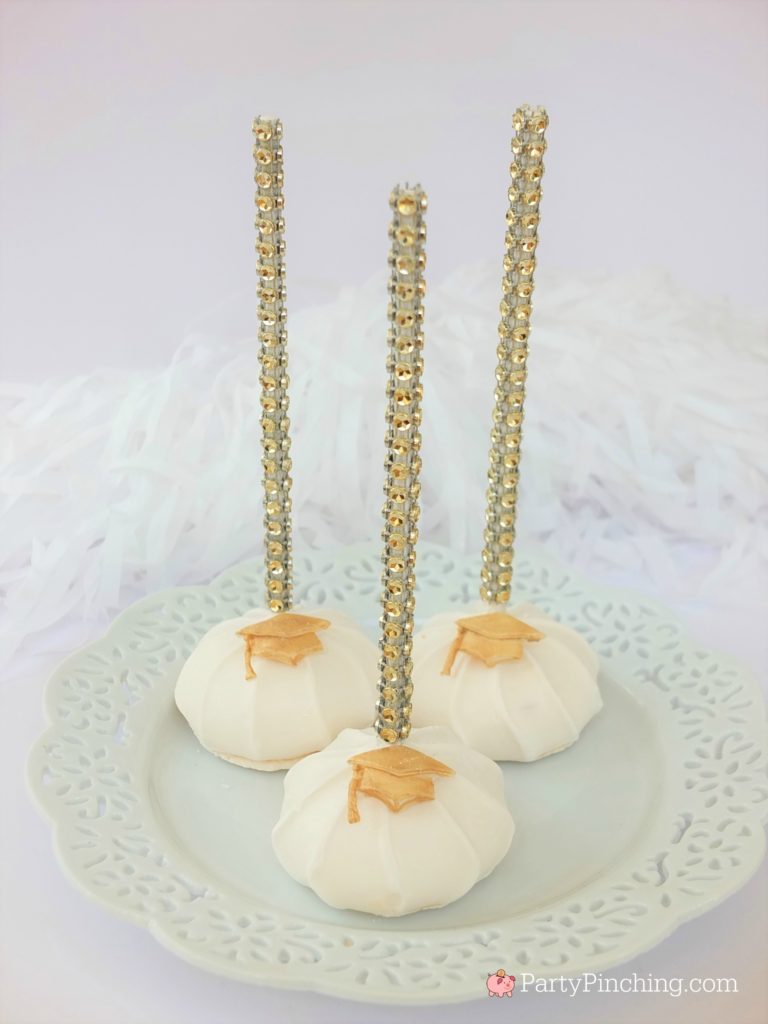 Super easy directions on how to make these pretty meringue pops here.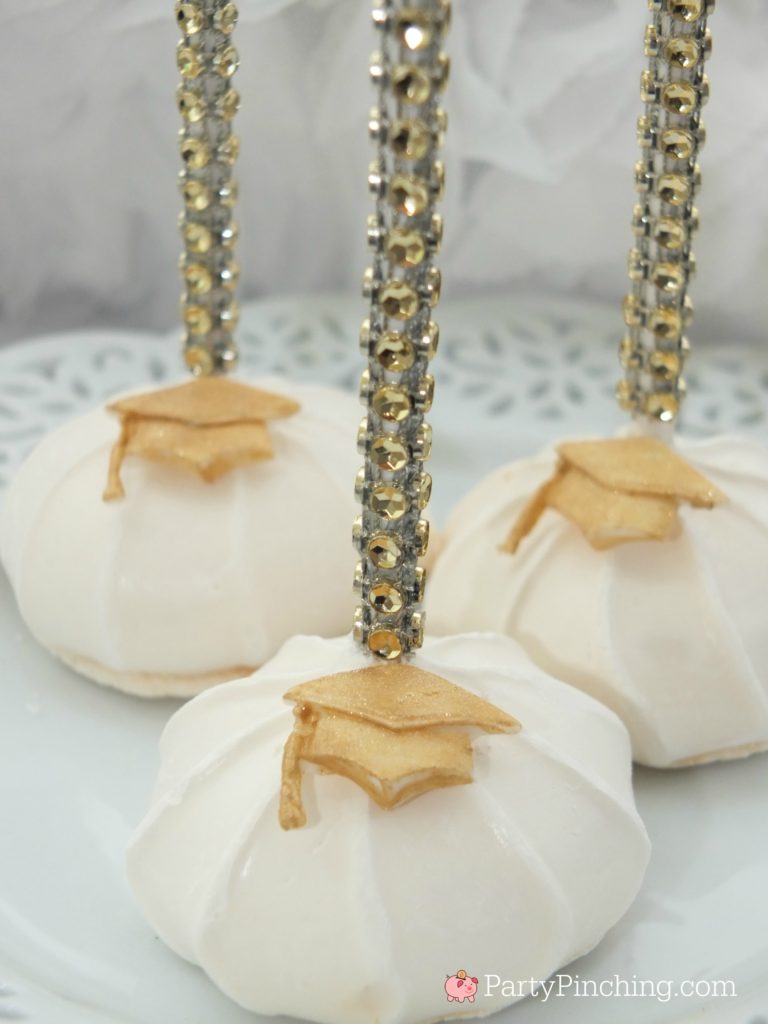 Glittery gold Graduation cupcakes! Step by step directions and information on where to get these adorable glittery gold graduation hat toppers here.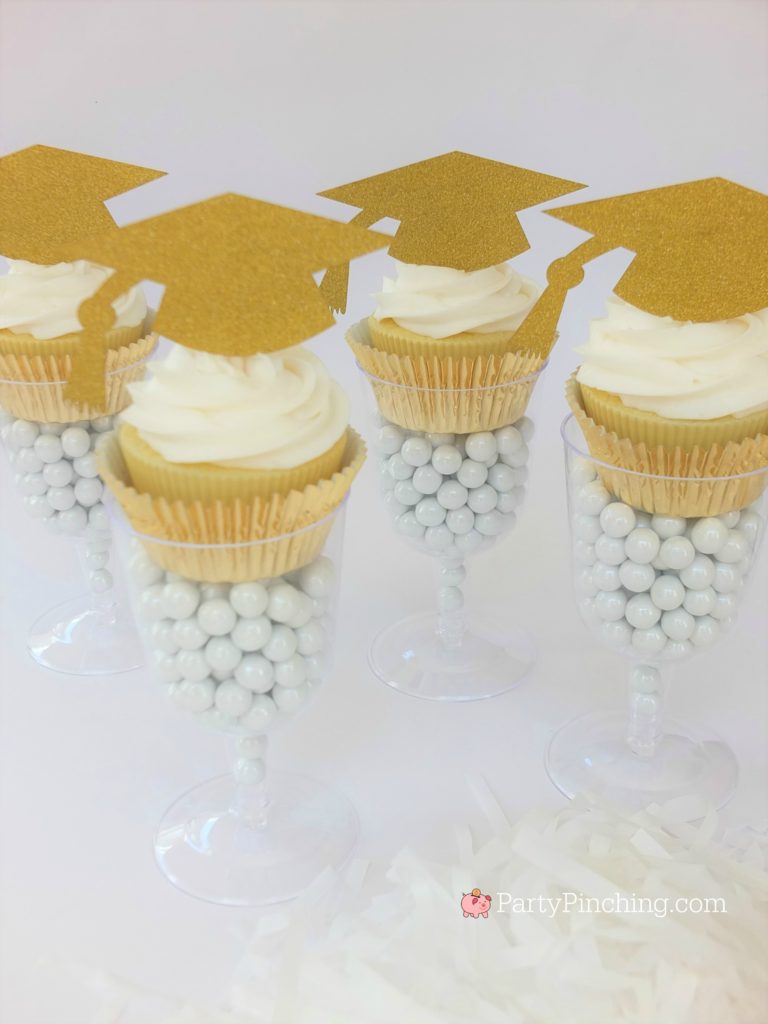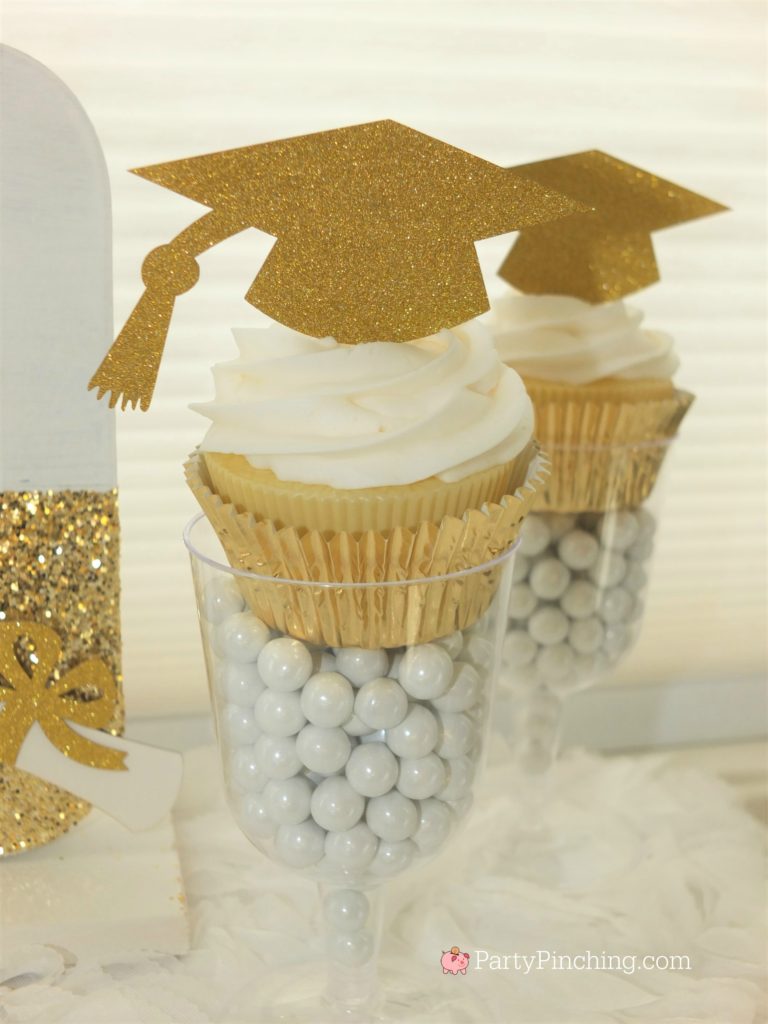 Now you have a glamorous table full of goodies that any grad would love!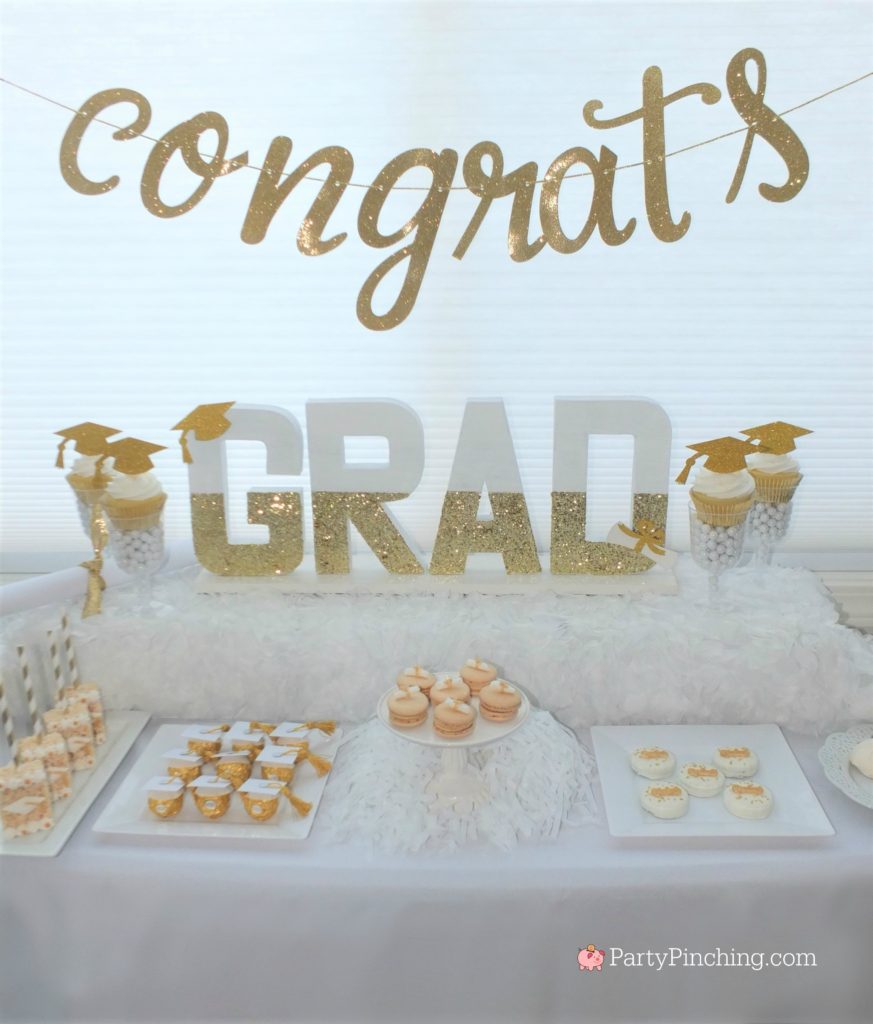 For more of THE BEST Graduation open house party food & decoration ideas, CLICK HERE.