These DIY Glitter Graduation Letters makes an amazing centerpiece! Made from paper mache letters it's so easy to create! This simple craft makes a big glamorous statement and it's the best decor for your graduation party! Graduation Party Ideas 2022

(This post may contain affiliate links)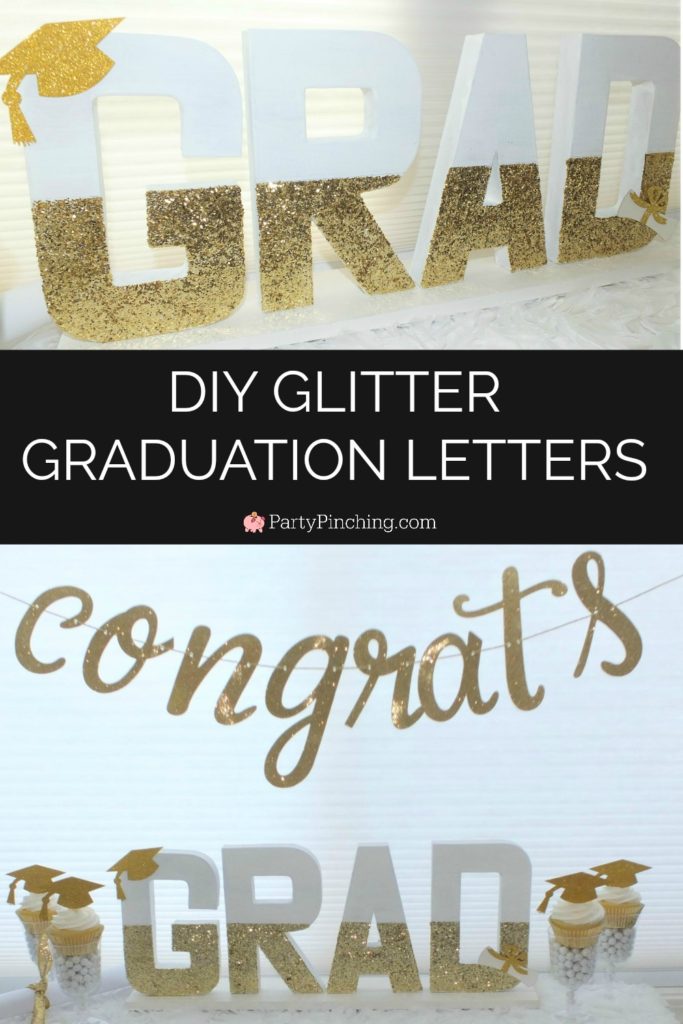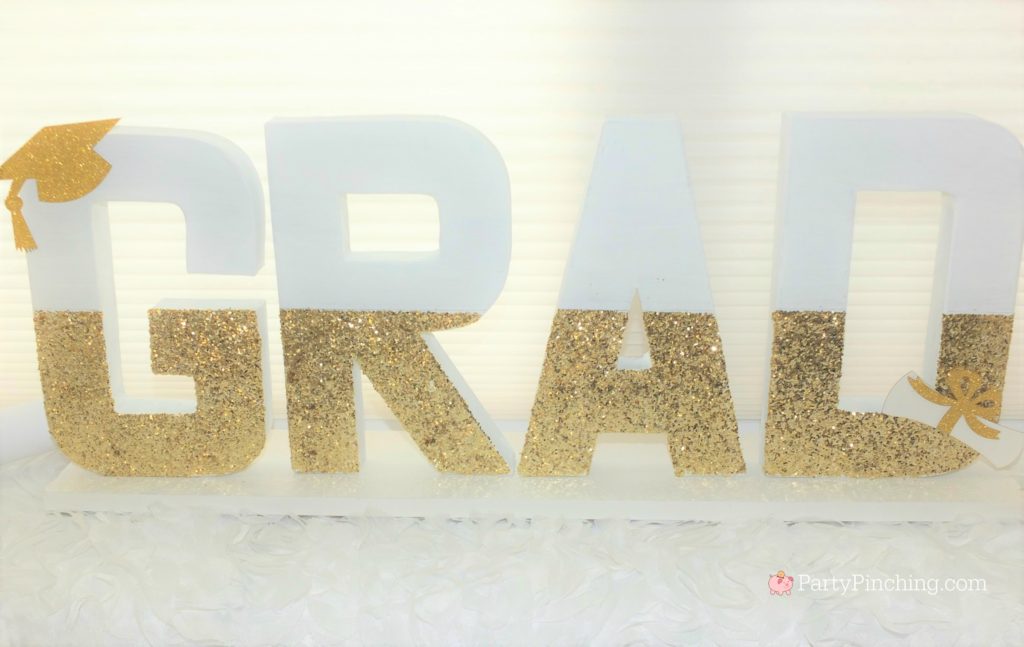 MY AMAZON PICKS: (Affiliate links)
You will need:
Paper Mache Letters
Paint
Sponge brushes
painter's tape
glitter
mod podge
optional glitter graduation cap & diploma cut-outs
Paint your letters with acrylic paint. This will require a couple of coats. Allow paint to dry in between coats.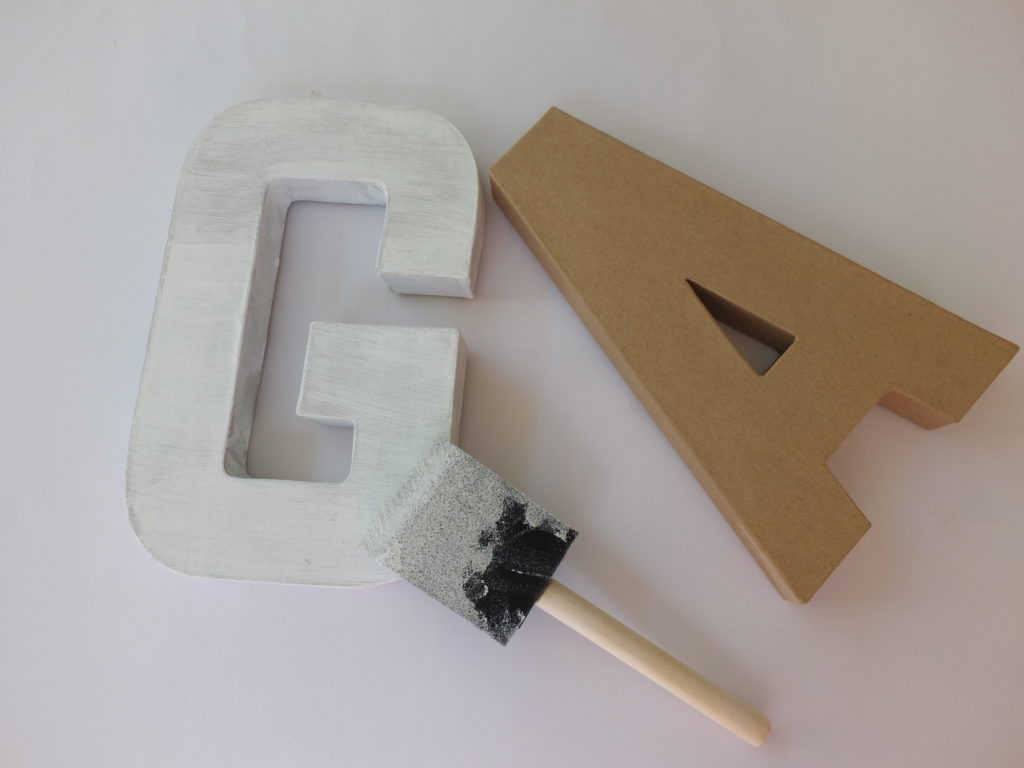 2. After the paint has dried, place the painter tape horizontally halfway across each letter. Brush on Mod Podge to the front of the bottom half of the letter.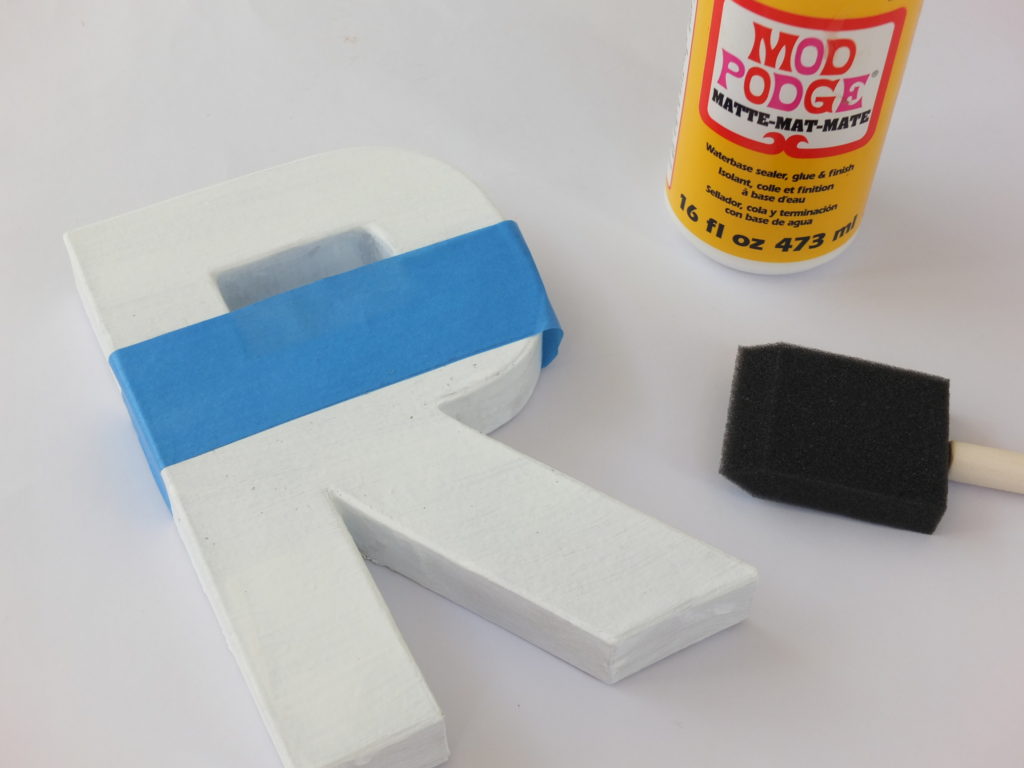 3. Immediately press the letter into glitter. (It's helpful to put the glitter in a box for easy clean-up)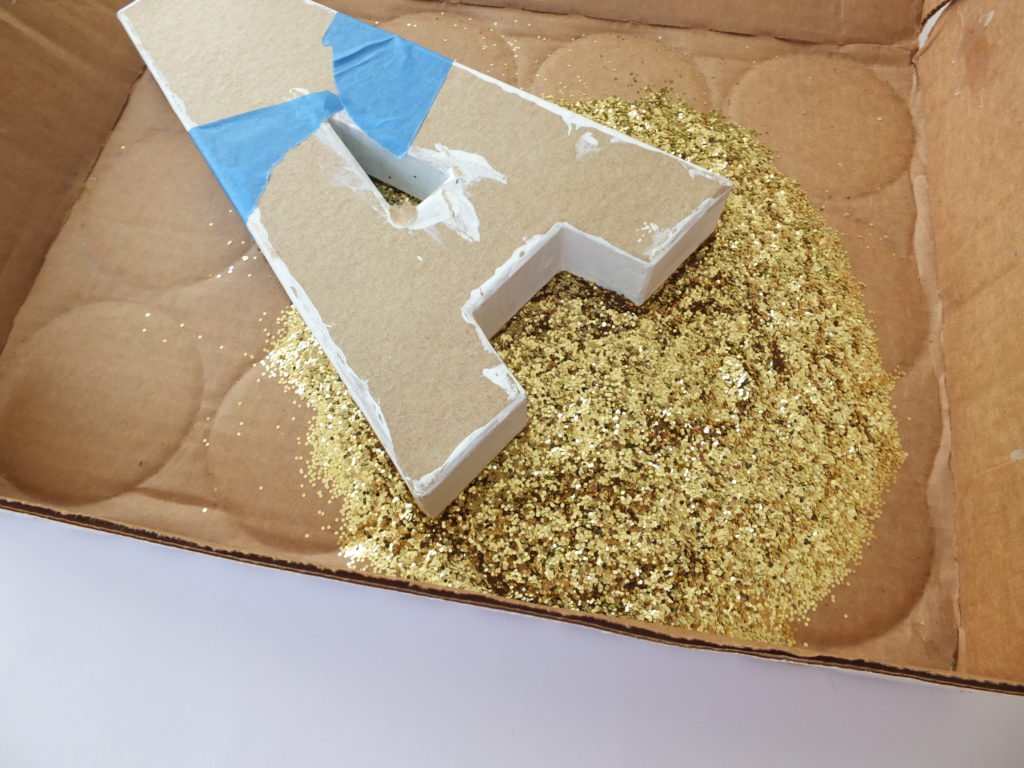 4. You can also add a glittered graduation cap and diploma to dress up your DIY Glitter Graduation Letters!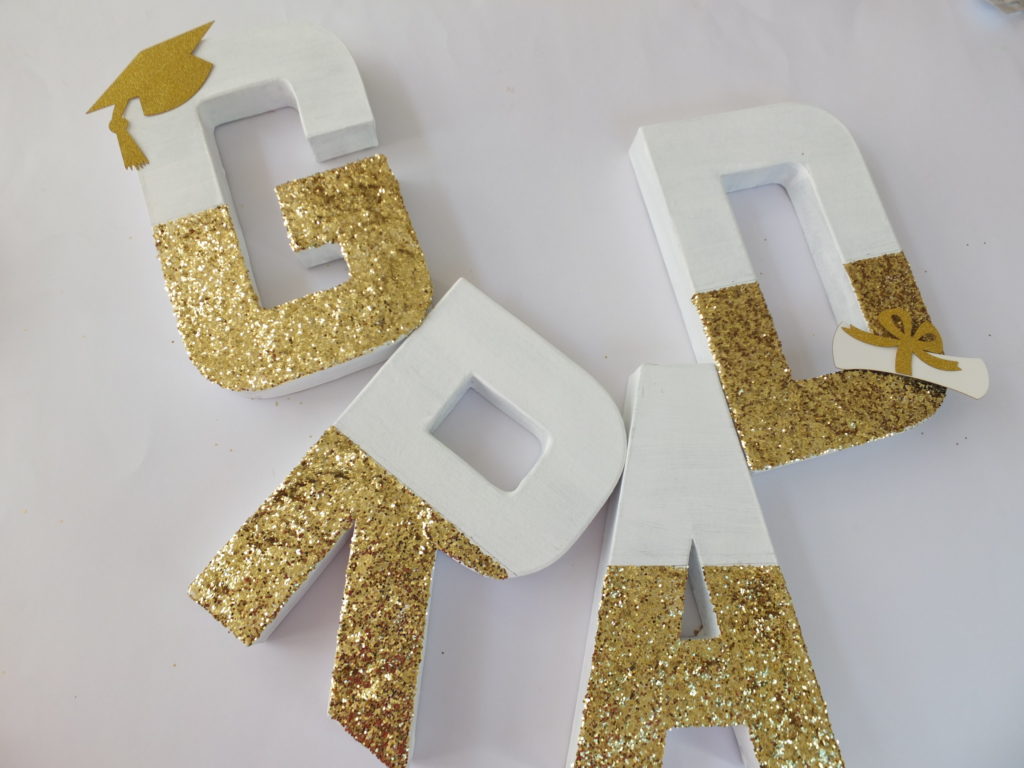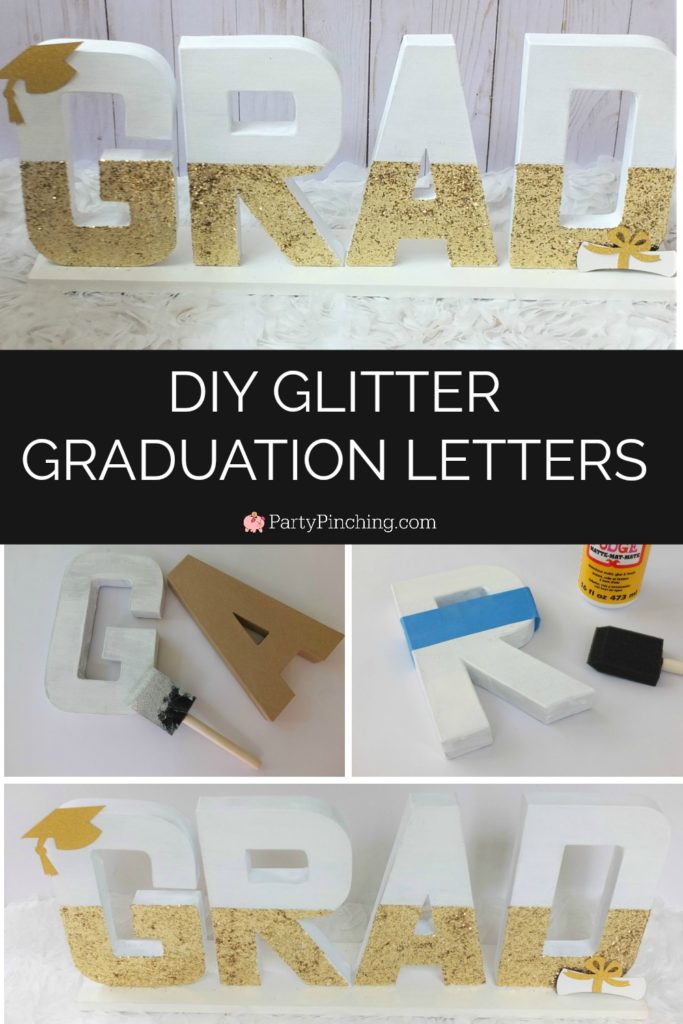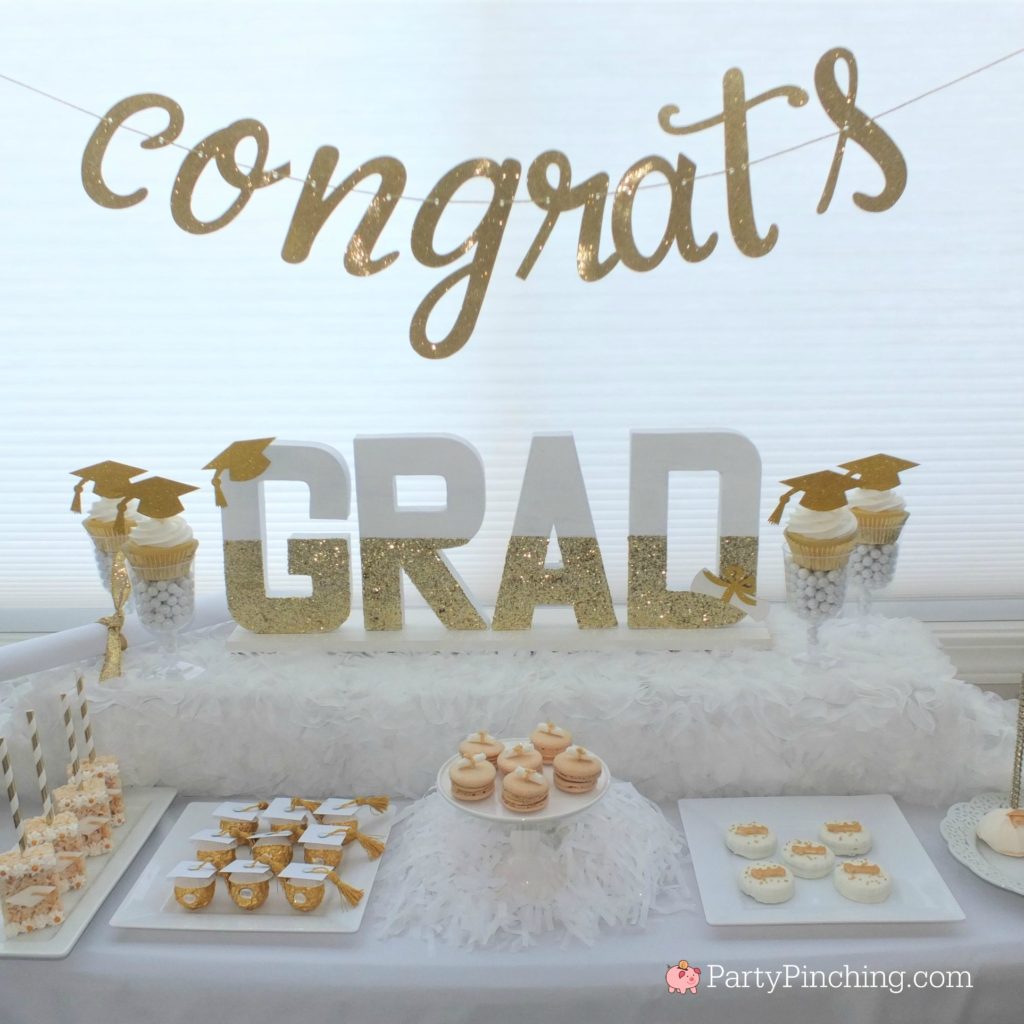 For more of THE BEST Graduation food & decor party ideas, click here.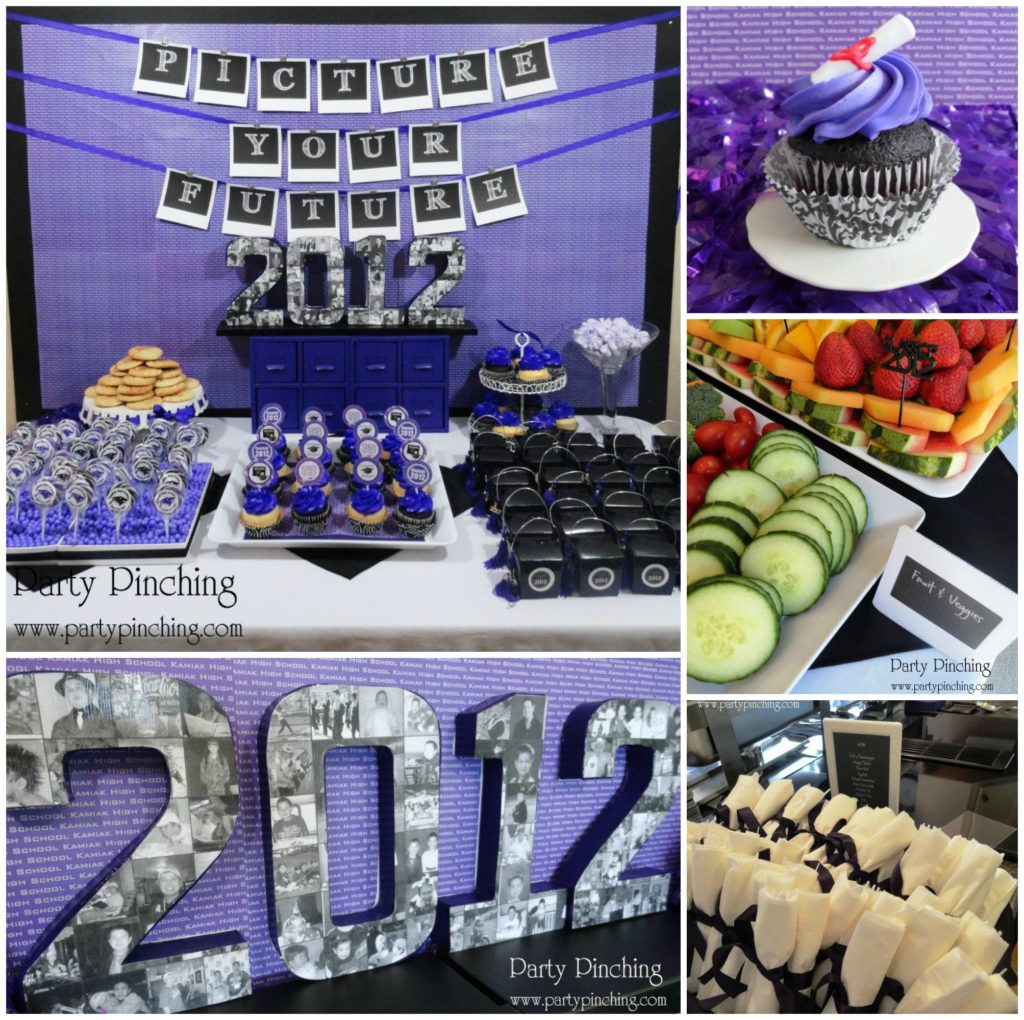 Ideas for graduation party – visit:

https://partypinching.com/category/graduation-party