Brighten up any fall day with these pretty little sunflower fall party cakes! These couldn't be easier to make since they are no bake! Little Debbie already makes these adorable fall party cakes so all you have to do is decorate!
This post is sponsored with product and/or monetary compensation by Little Debbie. All opinions are my own. (This post may contain affiliate links).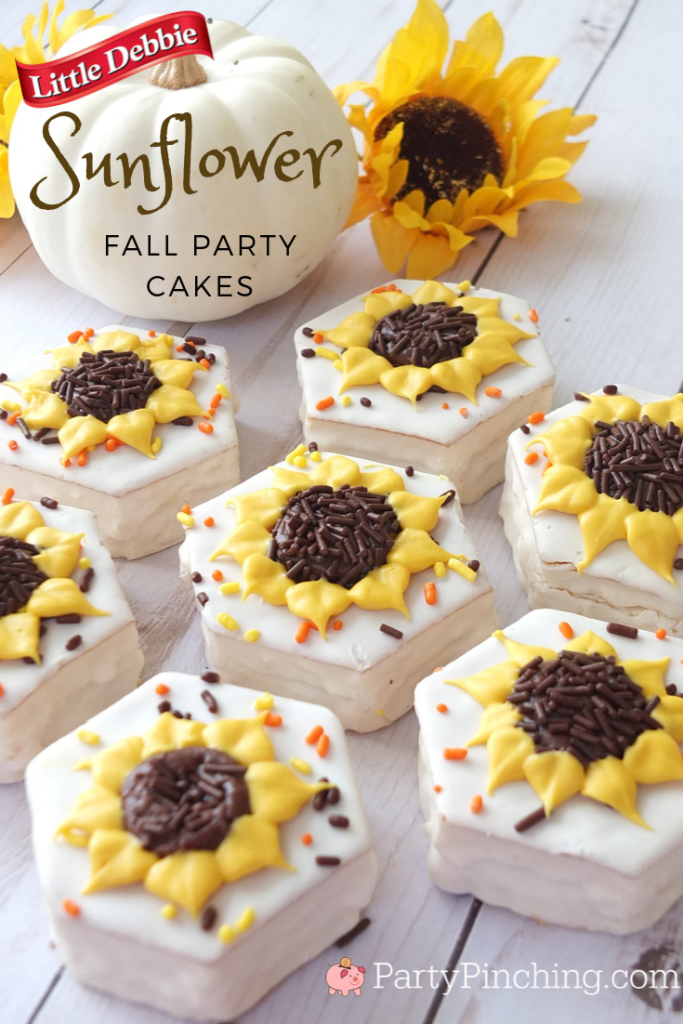 These sweet little treats are perfect for a harvest party, Thanksgiving, or just to celebrate my favorite season, Fall!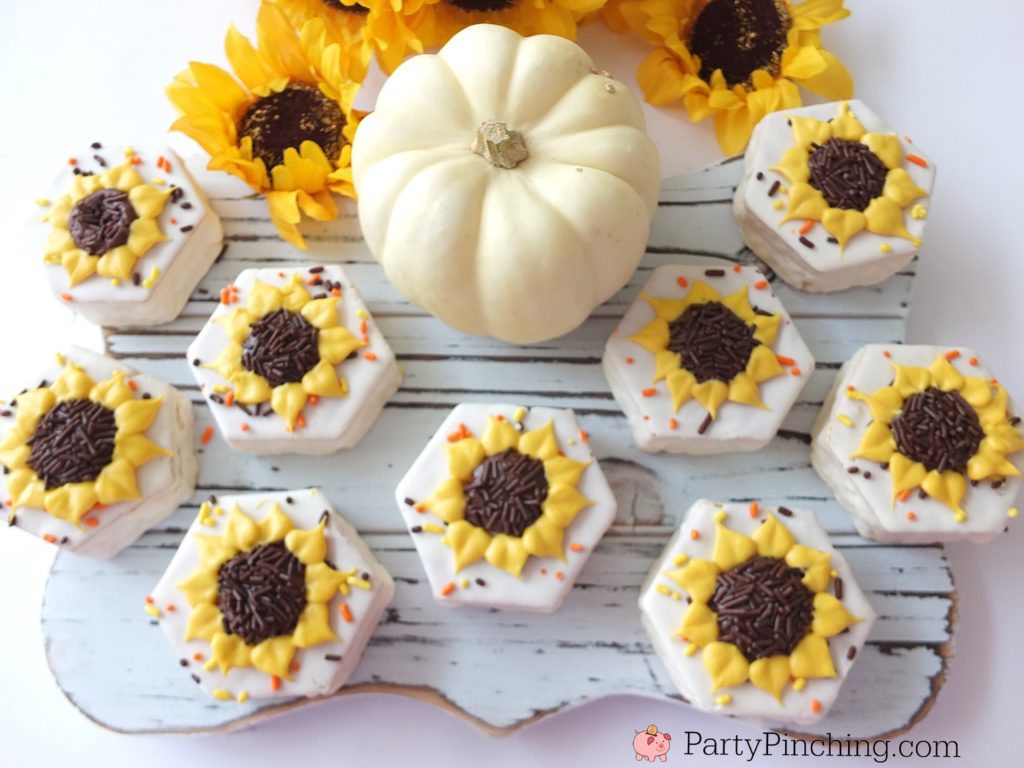 You will need:
Little Debbie fall party cakes
Yellow buttercream frosting
Chocolate buttercream frosting
Leaf piping tip
Large round piping tip
Chocolate jimmies sprinkles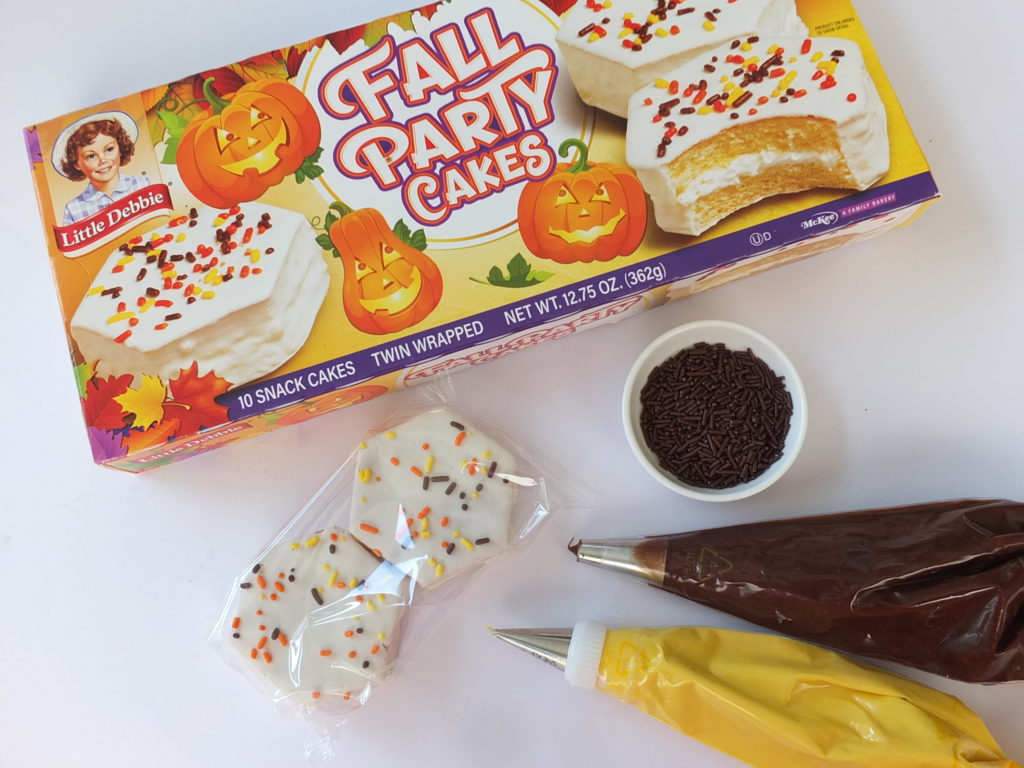 Pipe a circle the size of a quarter with the chocolate buttercream using the large round piping tip in the middle of the Little Debbie fall snack cake.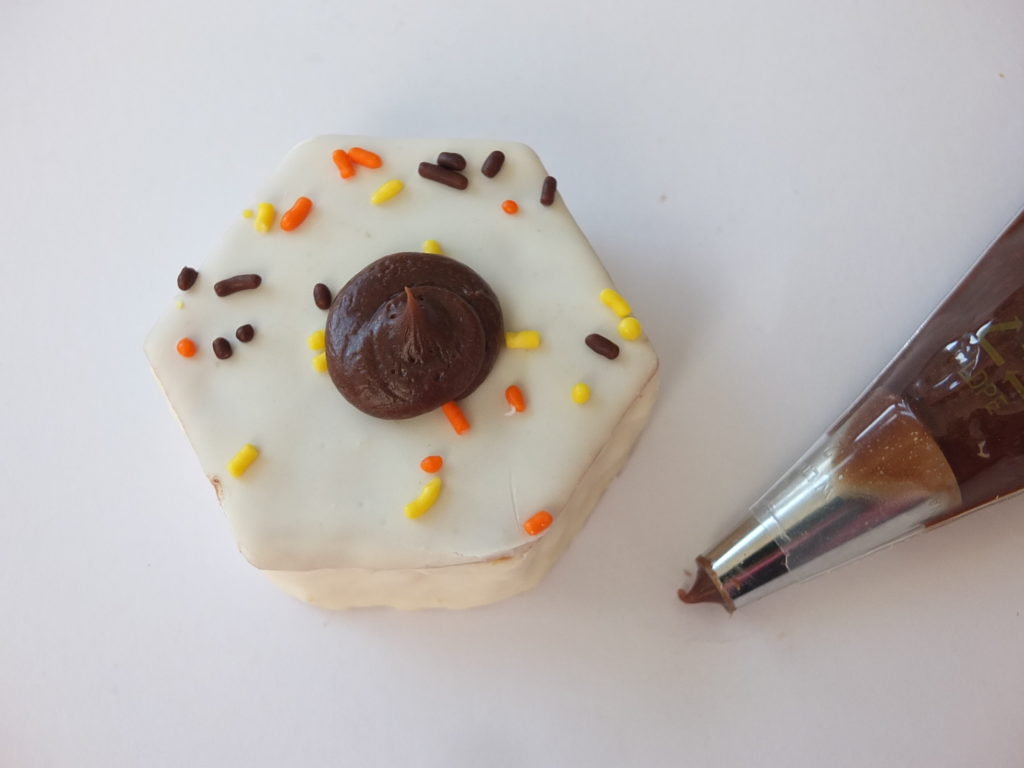 Sprinkle the chocolate jimmies on top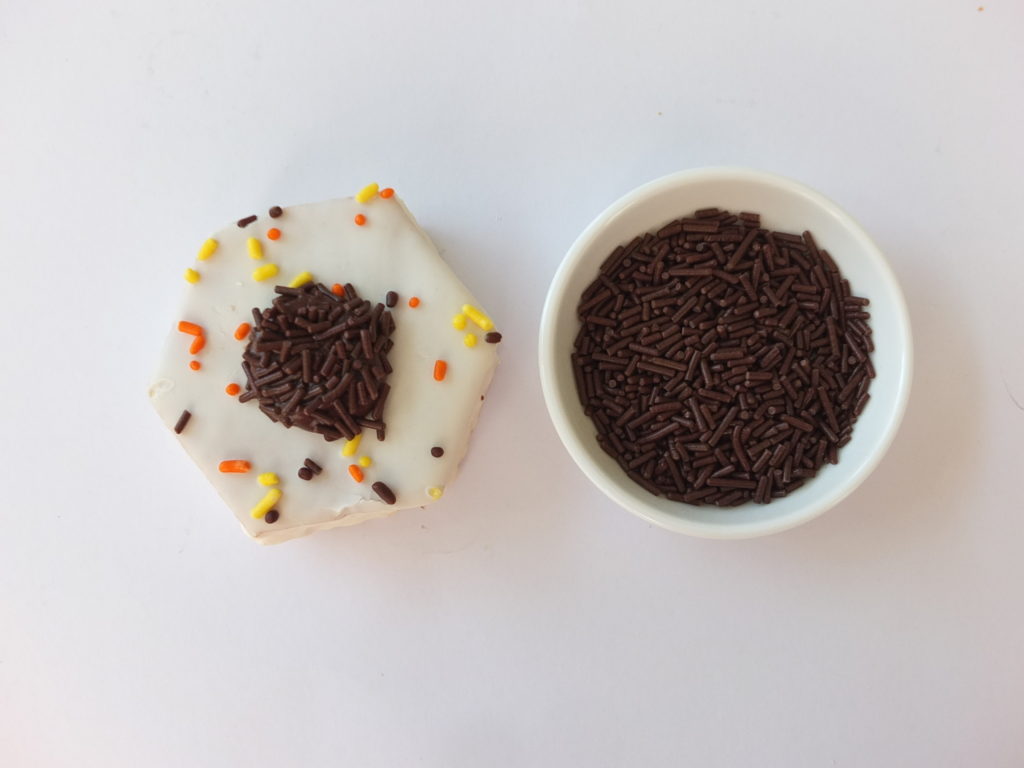 Using the leaf piping tip and yellow buttercream pipe on the yellow pedals going around the chocolate circle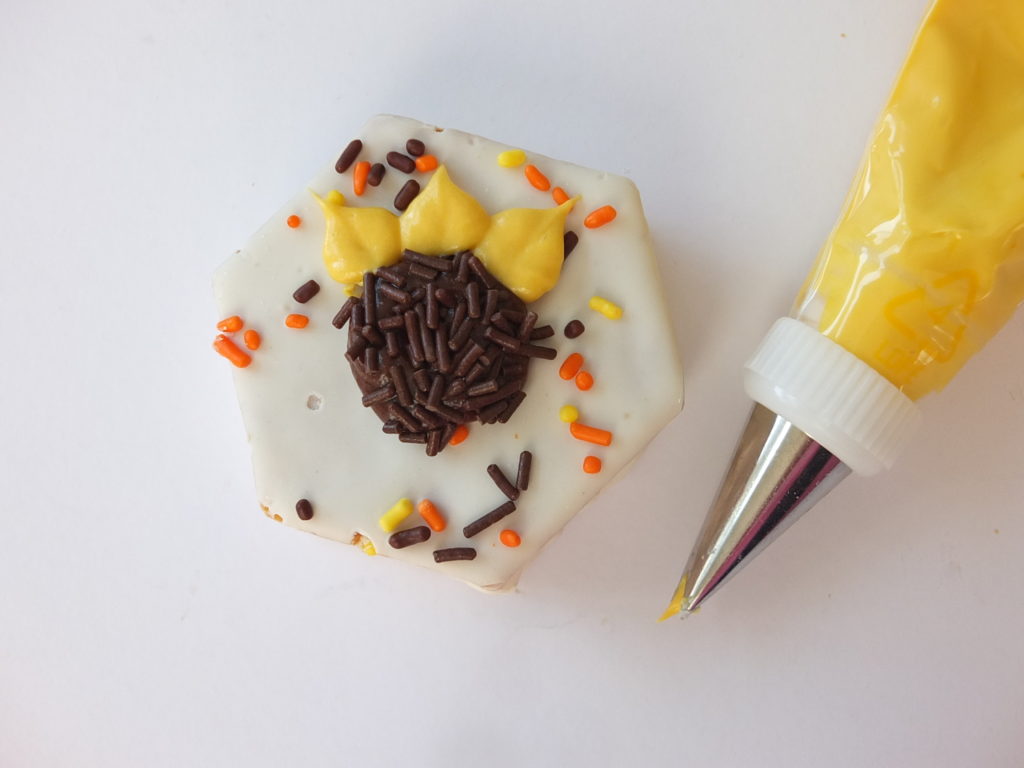 Keep piping until you have a pretty little sunflower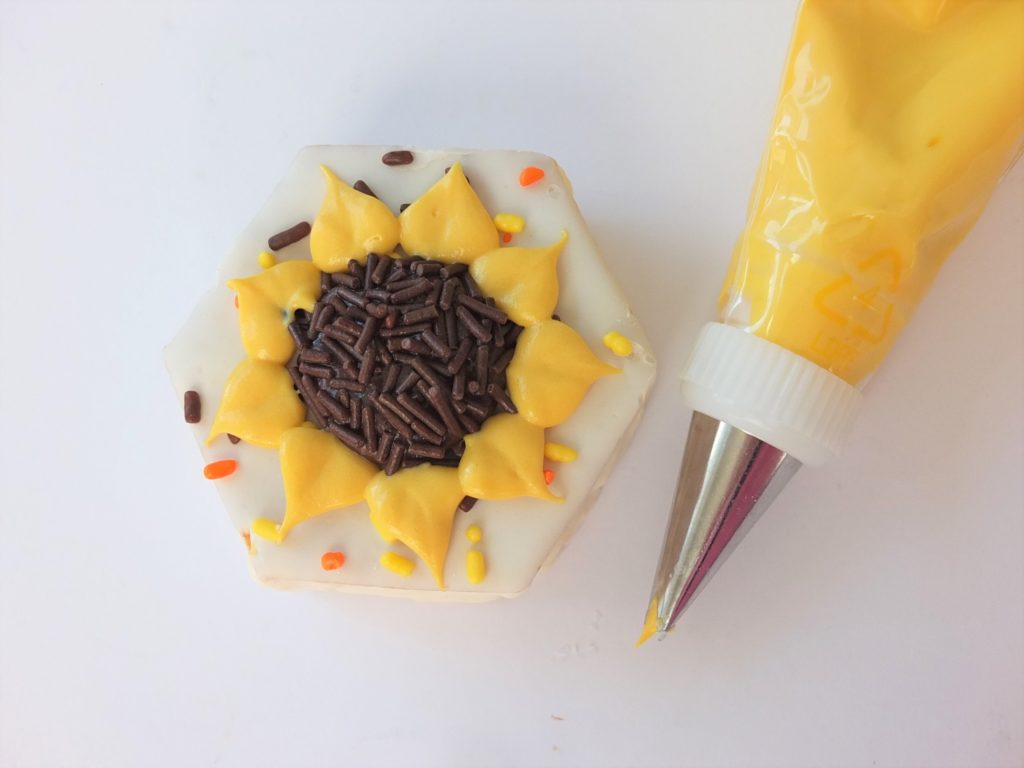 These literally take minutes to make. Super easy and a Little Debbie cakes are my absolute favorite!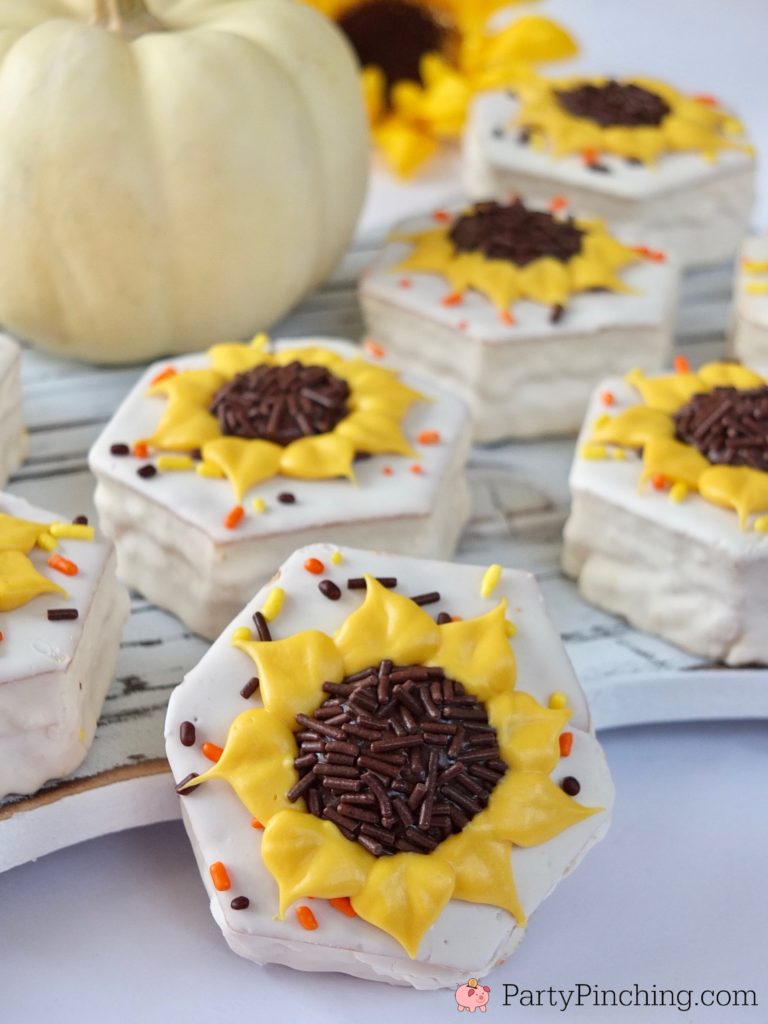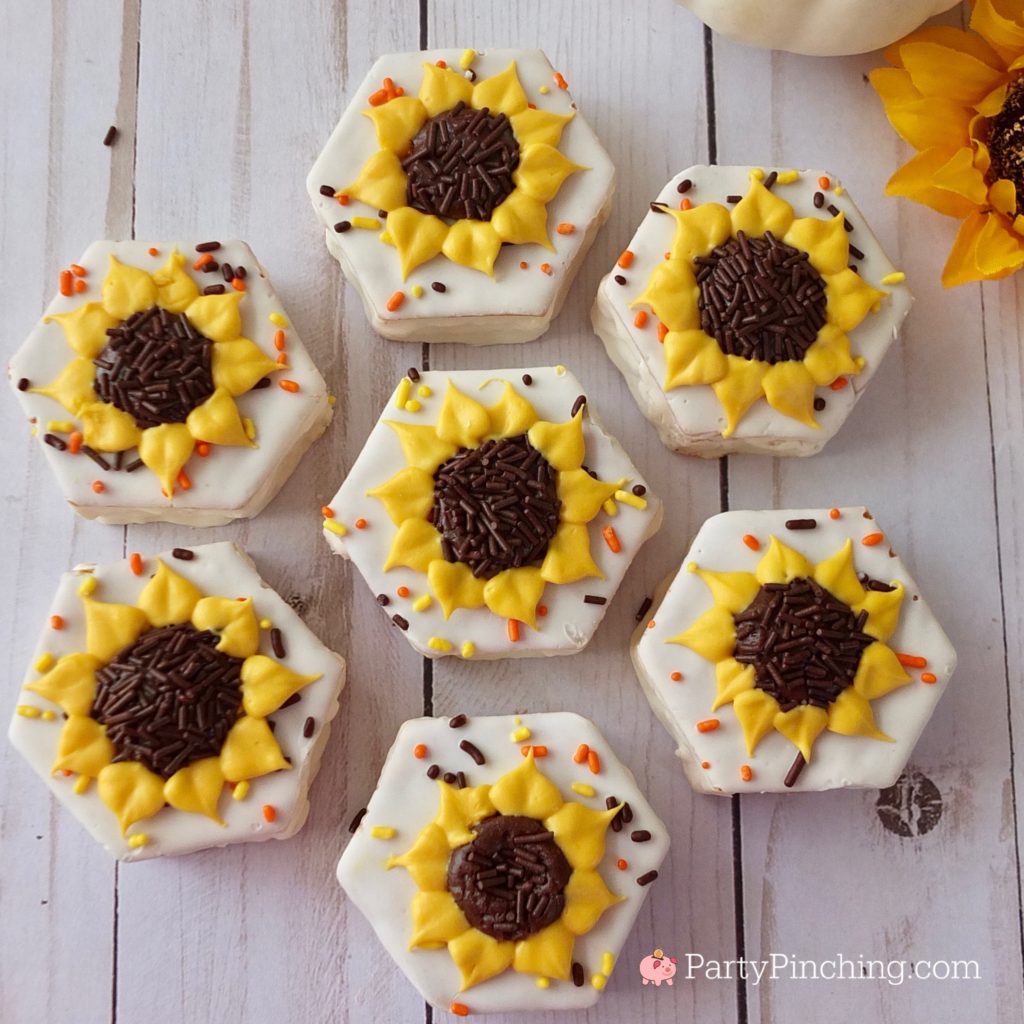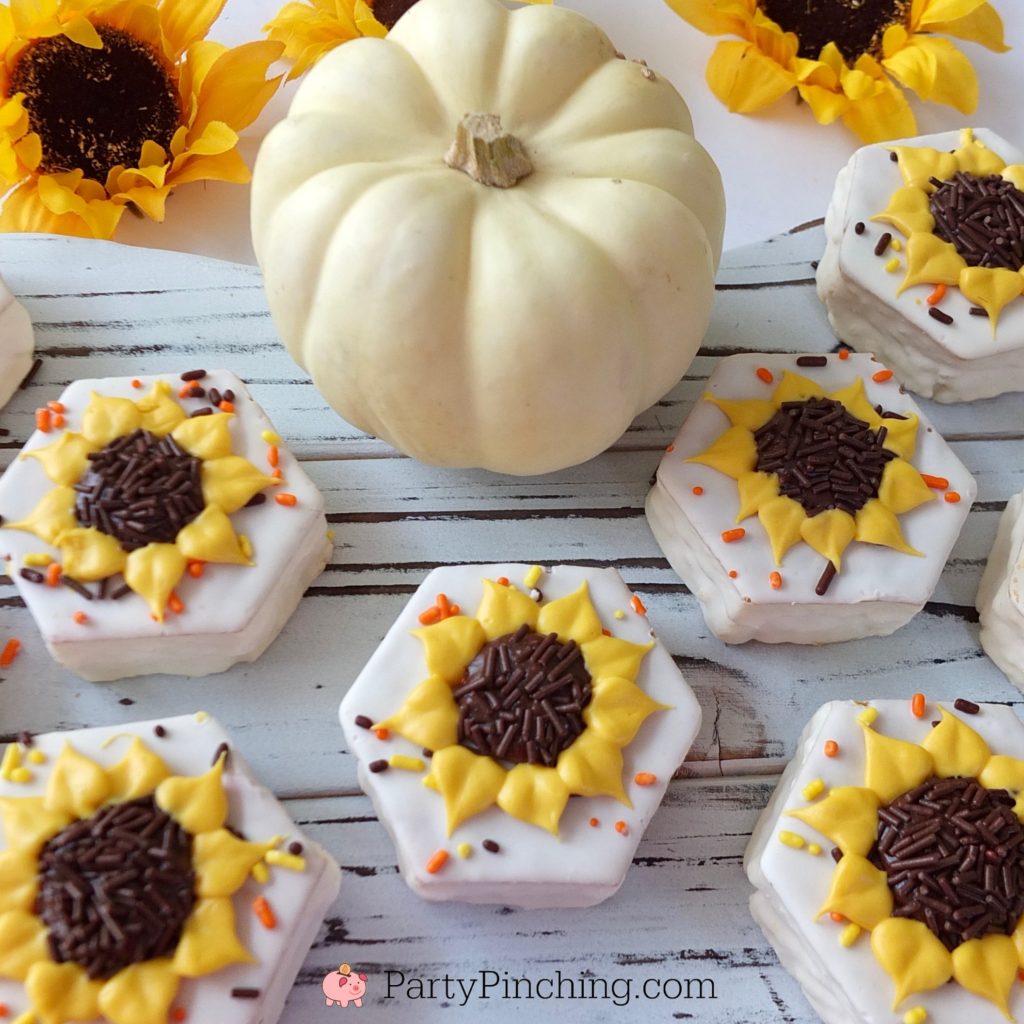 These Little Debbie sunflower fall snack cakes are sure to brighten anyone's day!