Christmas Tree Cupcakes! These adorable cupcakes are all lit up with cuteness.  String the lights with candy and sprinkles, they are so easy to make.  Kids will love decorating them to create a big Christmas tree!
This post is sponsored with product and/or monetary compensation by Wilton.  All opinions are my own. (This post may contain affiliate links).

WATCH THE STEP-BY-STEP VIDEO BELOW: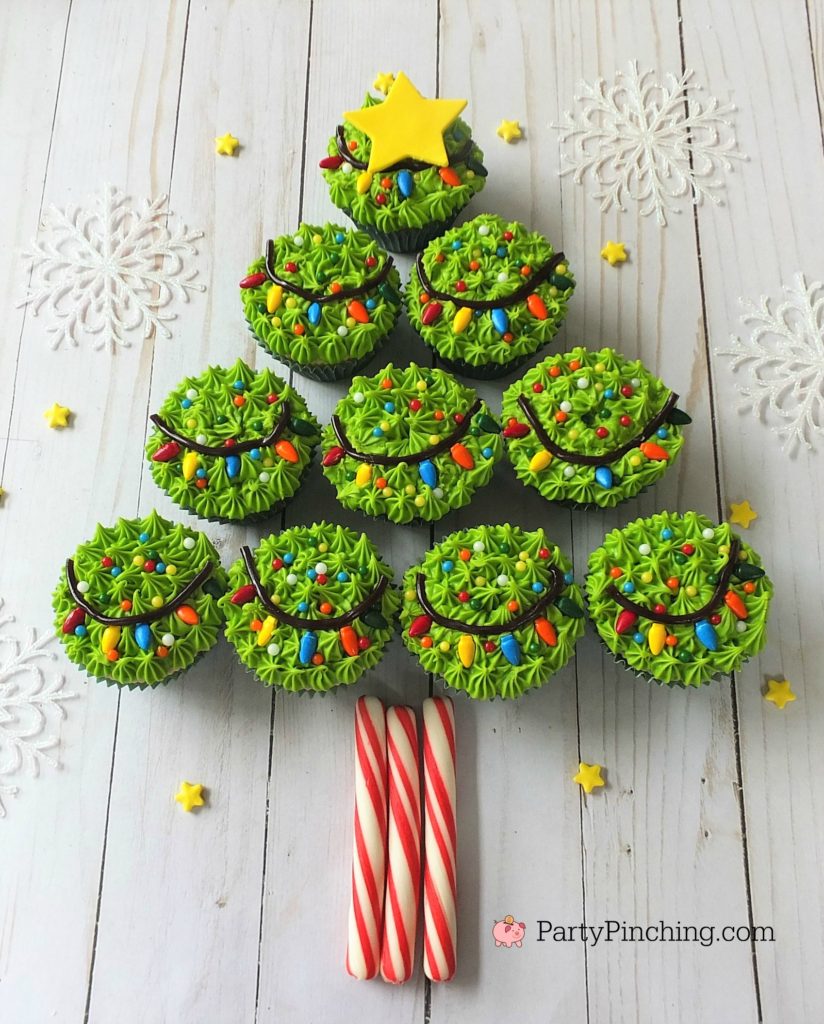 Making these cupcakes are super easy using Wilton's decorating icing and Christmas Tree Lights Decorating Kit! The icing already has the piping tip built in. Genius idea right?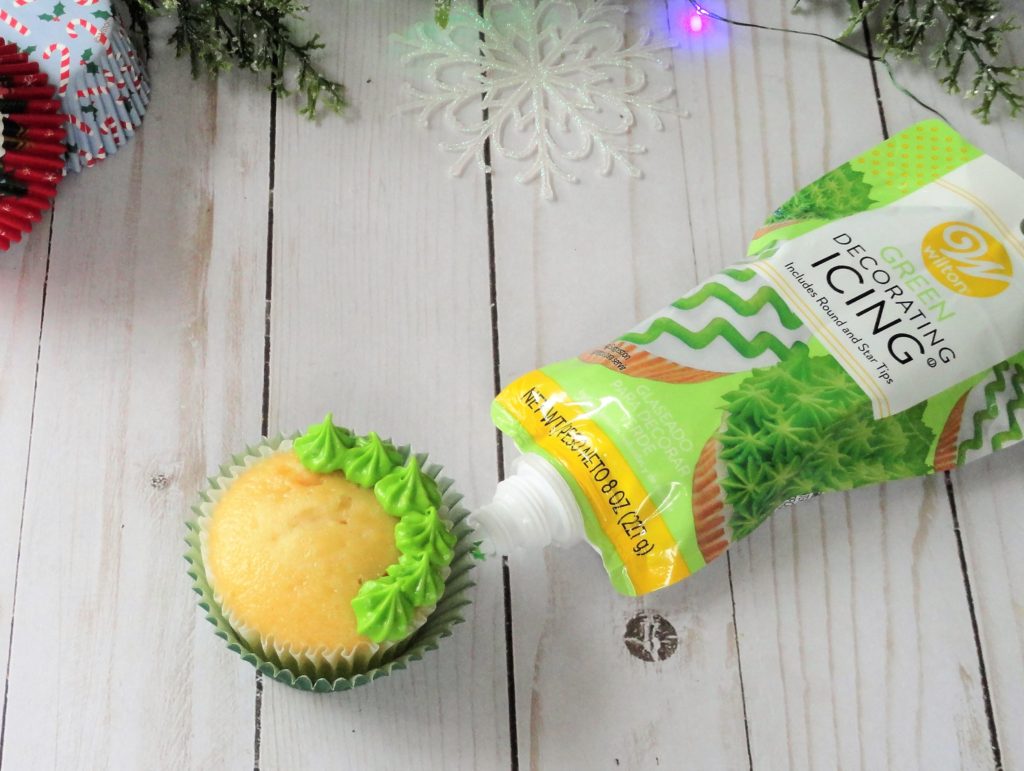 I love this kit because the sprinkles are absolutely adorable!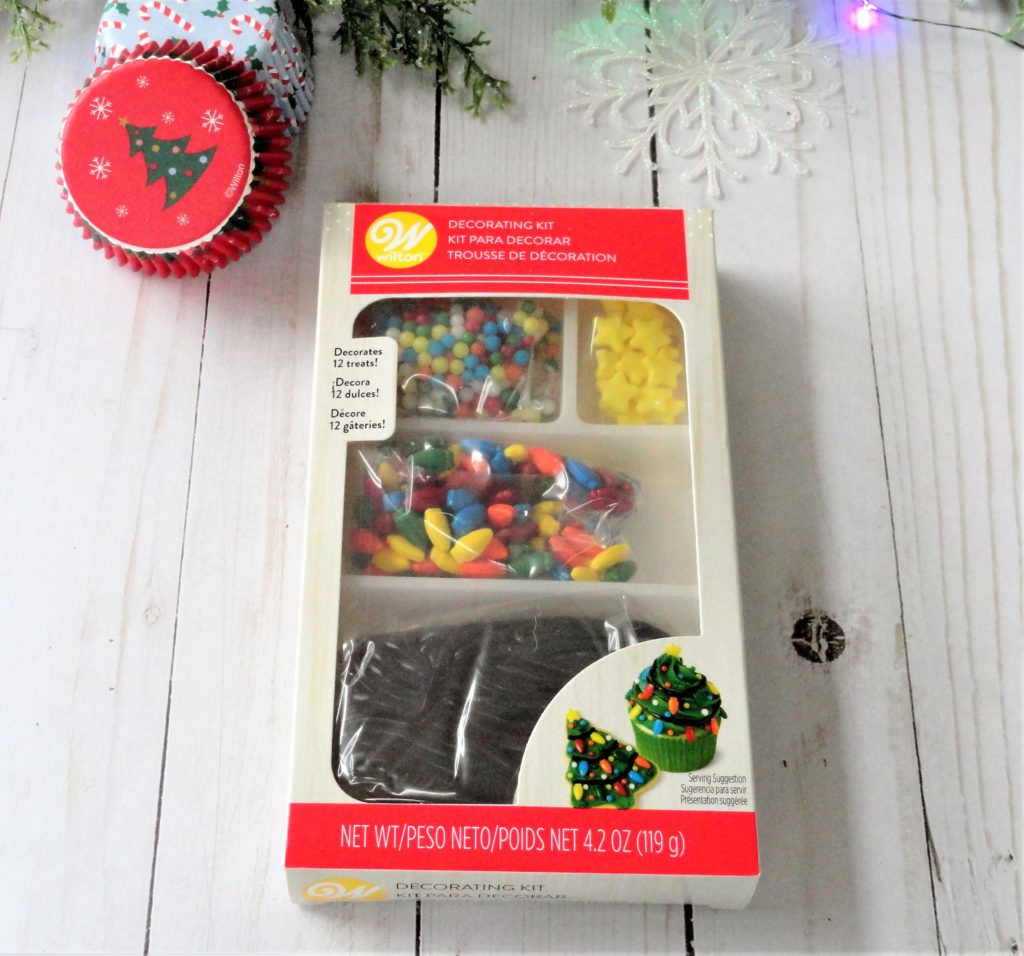 After I piped on the frosting, I cut a small piece of candy lace (it's not licorice flavor, more of a fruit flavor) and placed the sprinkle lights along the candy string. Then I scattered some of the round sprinkles on the cupcake.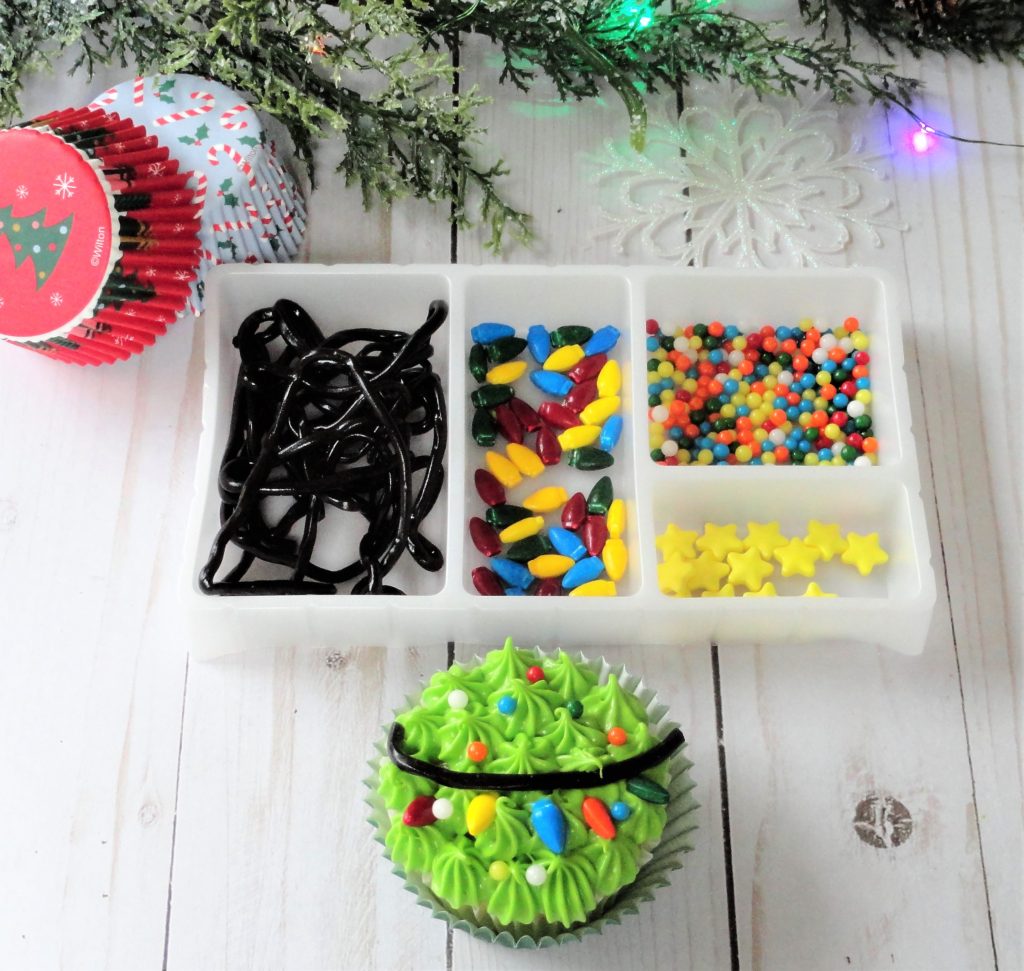 Next I arranged the cupcakes into a tree shape.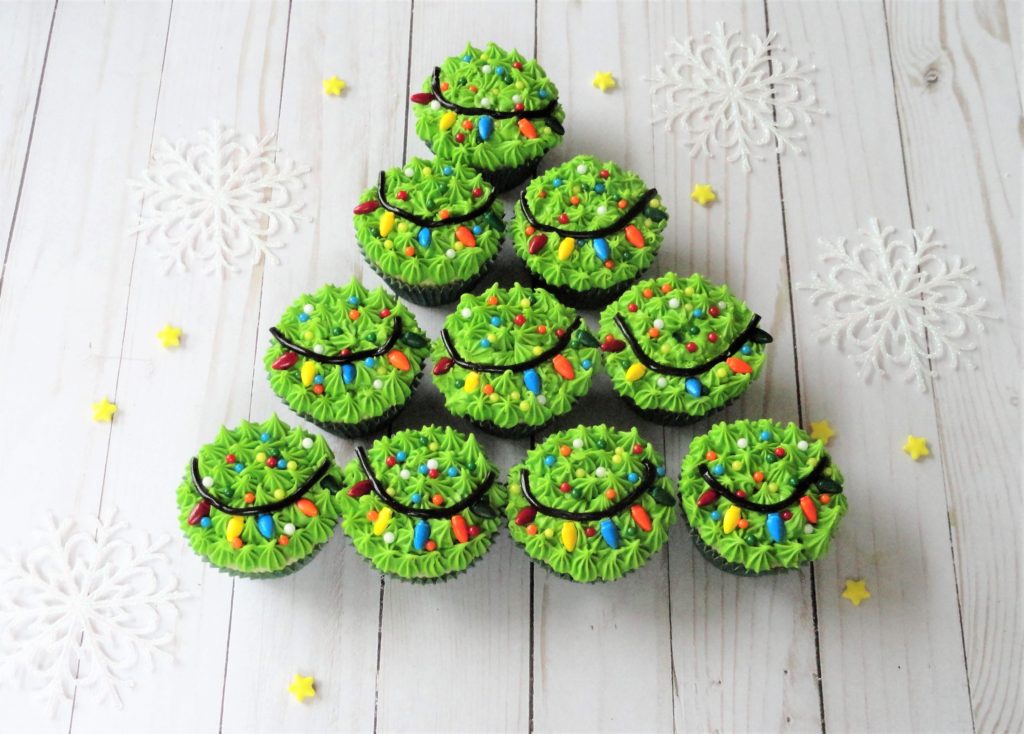 A fondant star on top along with some candy cane sticks for the trunk completed the cute Christmas Tree Cupcake Cake!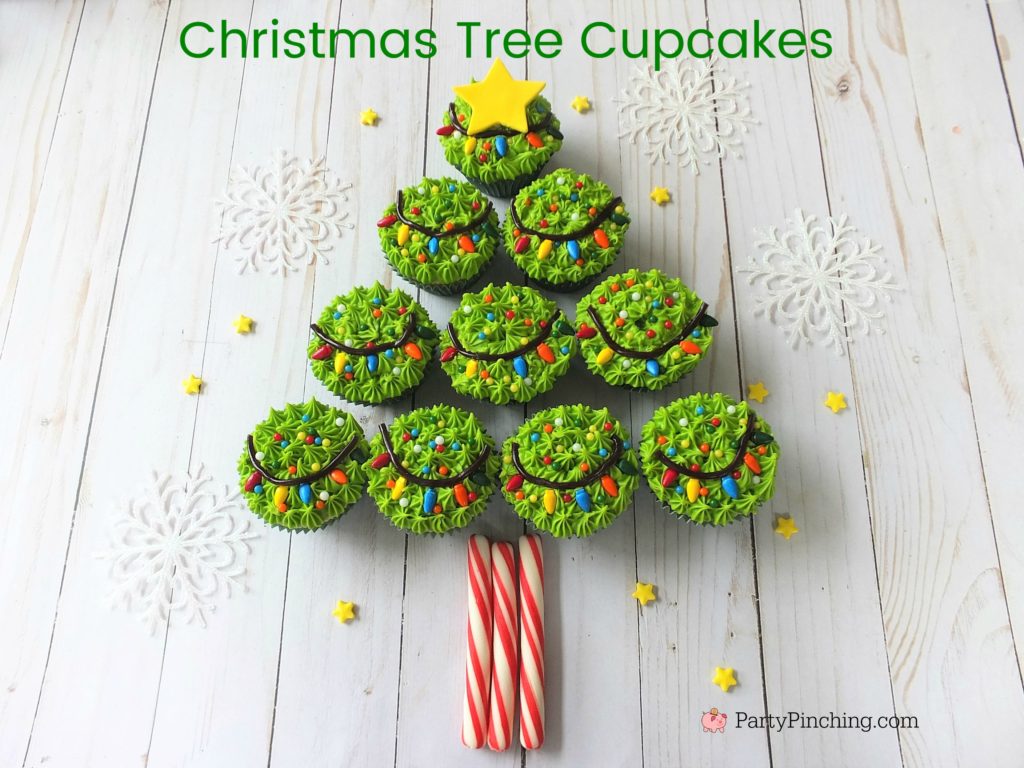 You can also make individual trees – just pile on that frosting and decorate!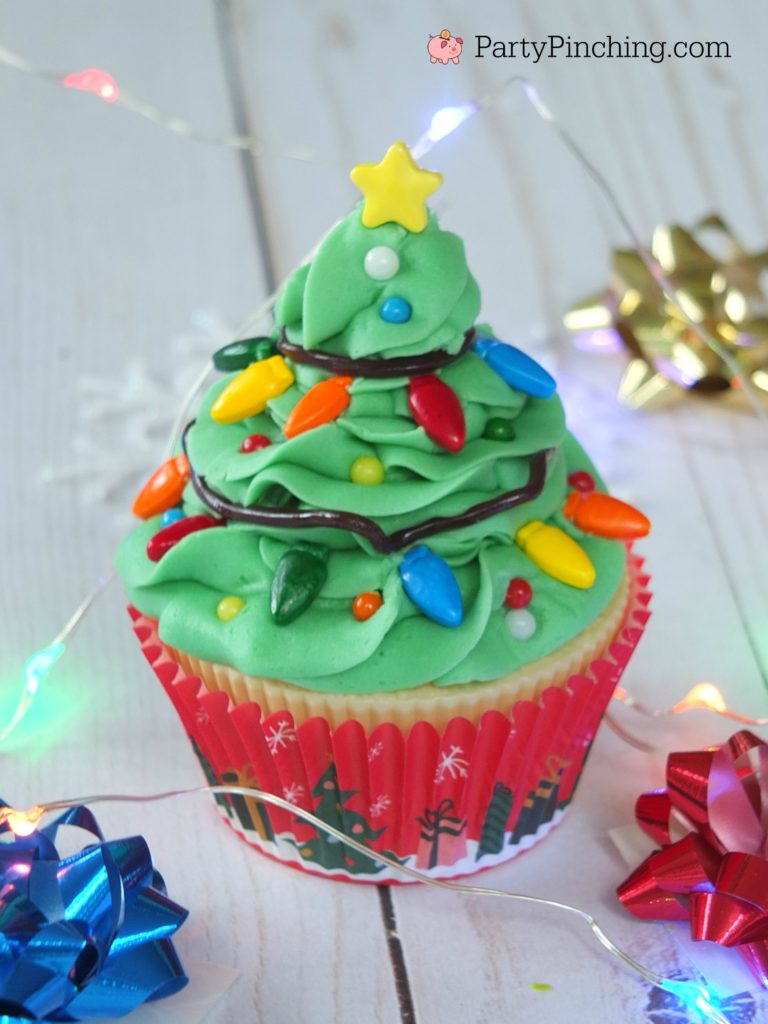 This is a great project for kids to make during their Winter Break or on a snow day! Find all of these Wilton products for this super fun cupcake activity at your local Target stores!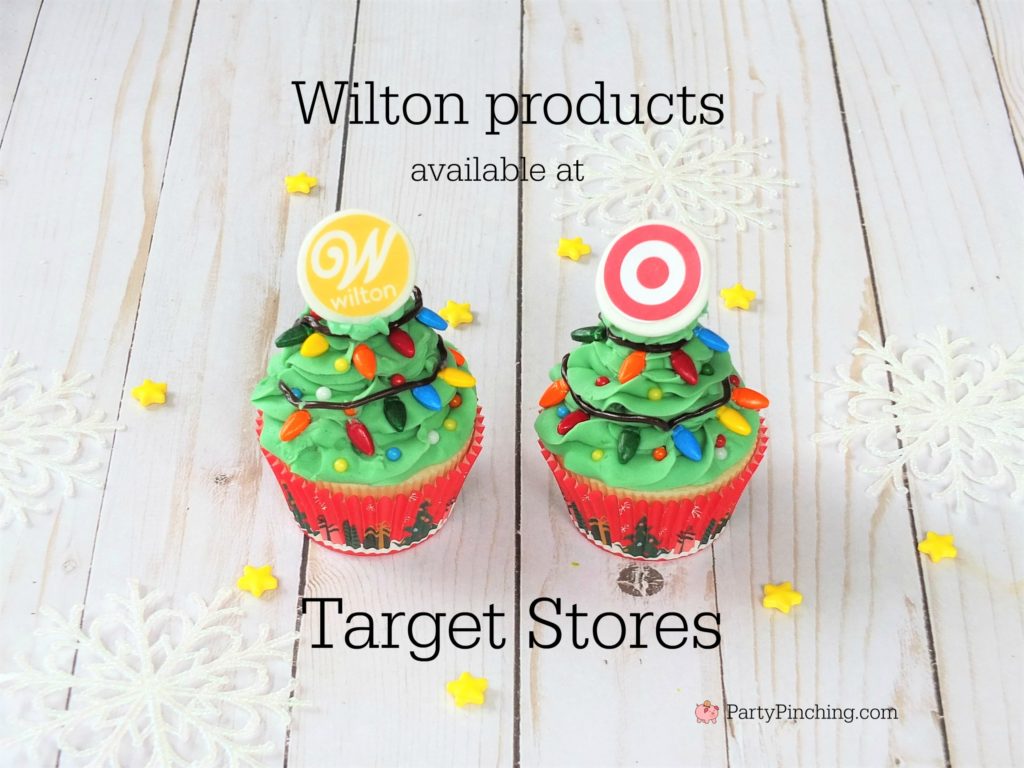 CHRISTMAS TREE CUPCAKES
Ingredients
10 Cupcakes
Wilton Green Icing pouch
Wilton Christmas Tree Lights Decorating Kit
Yellow Fondant
Small star cookie cutter
3 Candy cane sticks
Instructions
Pipe on frosting using the Wilton icing pouch
Cut a small piece of the candy string and make a "U" shape in the middle of the cupcake.
Place light sprinkles under the candy string.
Scatter round sprinkles on the cupcake.
Repeat for the next 9 cupcakes.
Arrange cupcakes into a tree shape.
Cut a star shape out of yellow fondant
Place large yellow star on the top cupcake.
Put the 3 candy cane sticks at the bottom of the tree so it looks like a trunk.