You probably know by now I am a Snoopy freak. It's no surprise to my friends and family that last year I hosted a Charlie Brown Thanksgiving dinner. For those of you who love Good ol' Charlie Brown as much as I do, I hope this inspires you to incorporate some of my Peanuts theme ideas into your holidays!

A pretty tablescape that's not too cartoony – just a nod to my favorite Thanksgiving show!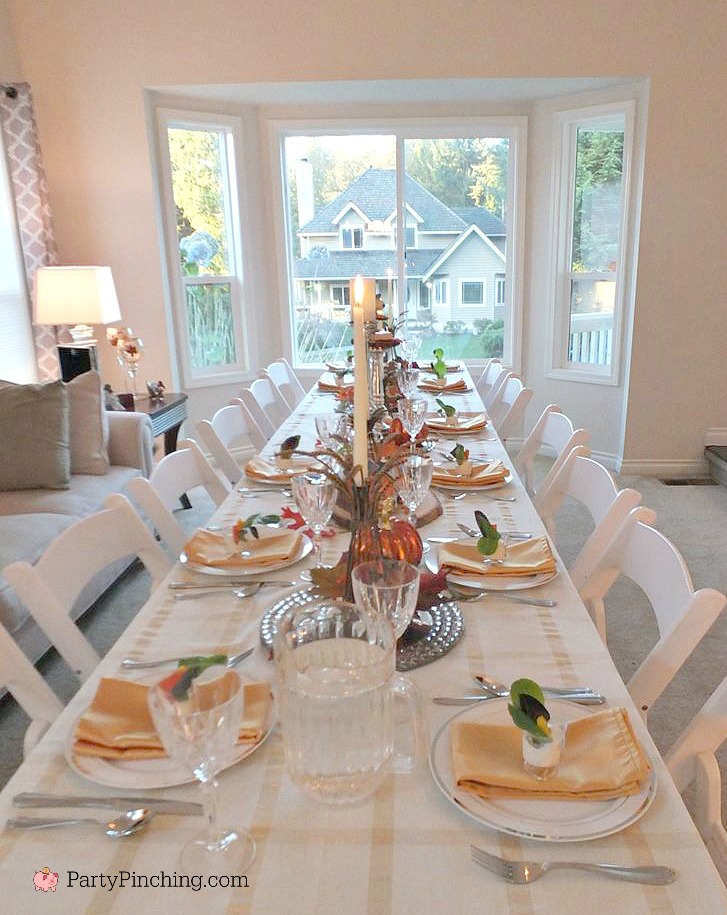 Fun centerpieces using a pretty lighted autumn village and some Hallmark Snoopy ornaments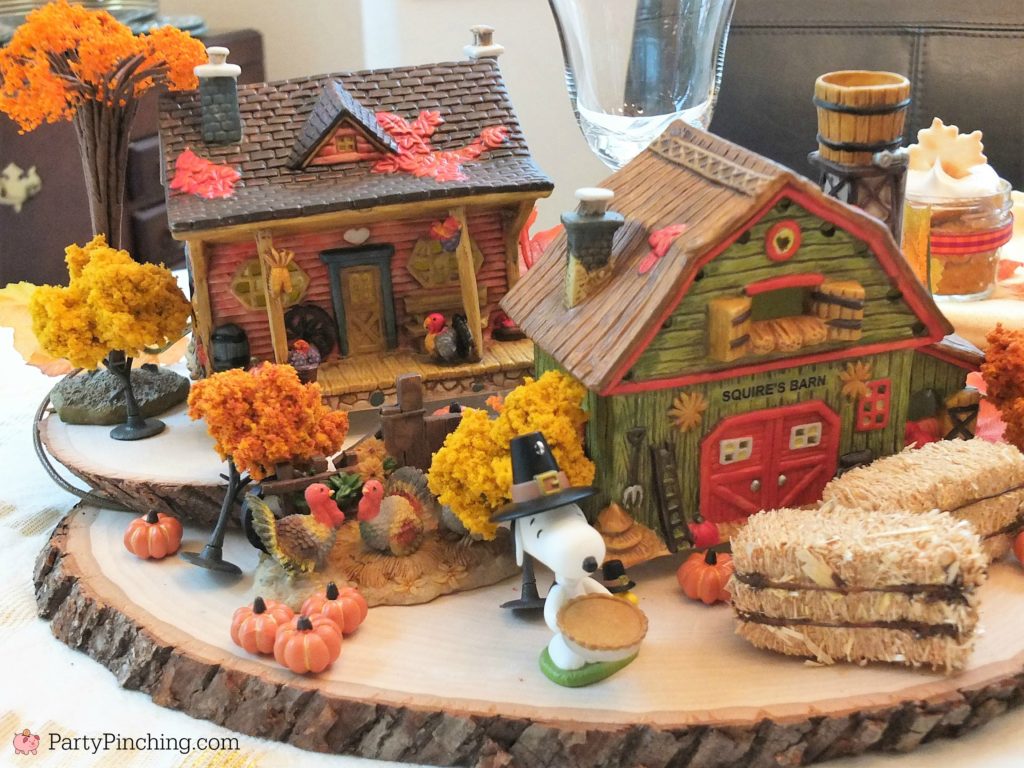 I created an adorable centerpiece using a candlestick, wood base and a Jim Shore Thanksgiving Pilgrim Snoopy.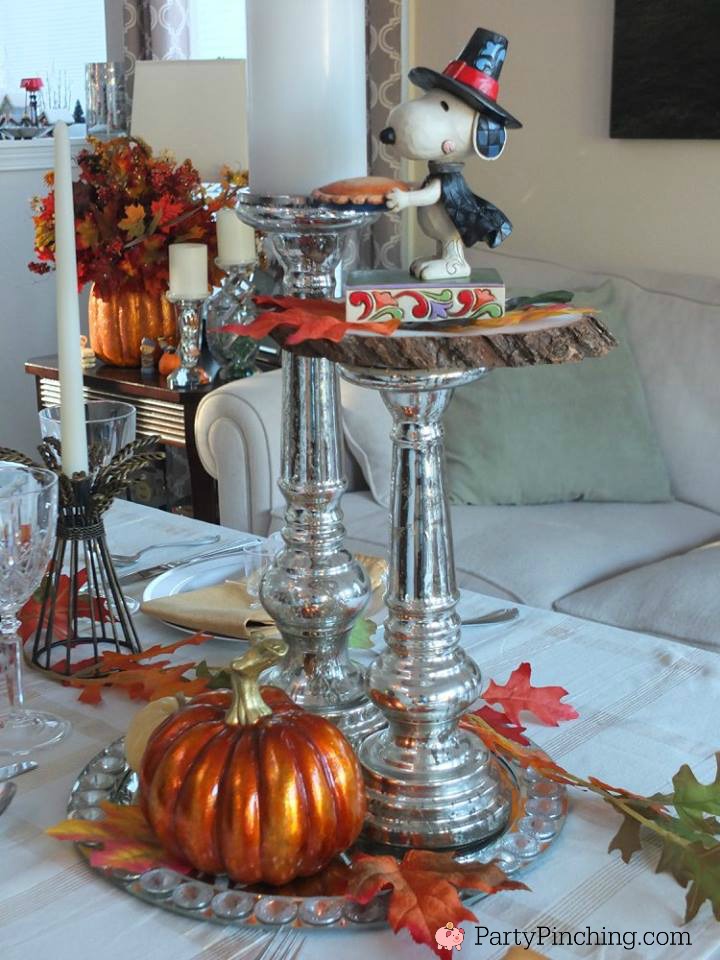 We started with a little Woodstock appetizer placed at each table setting.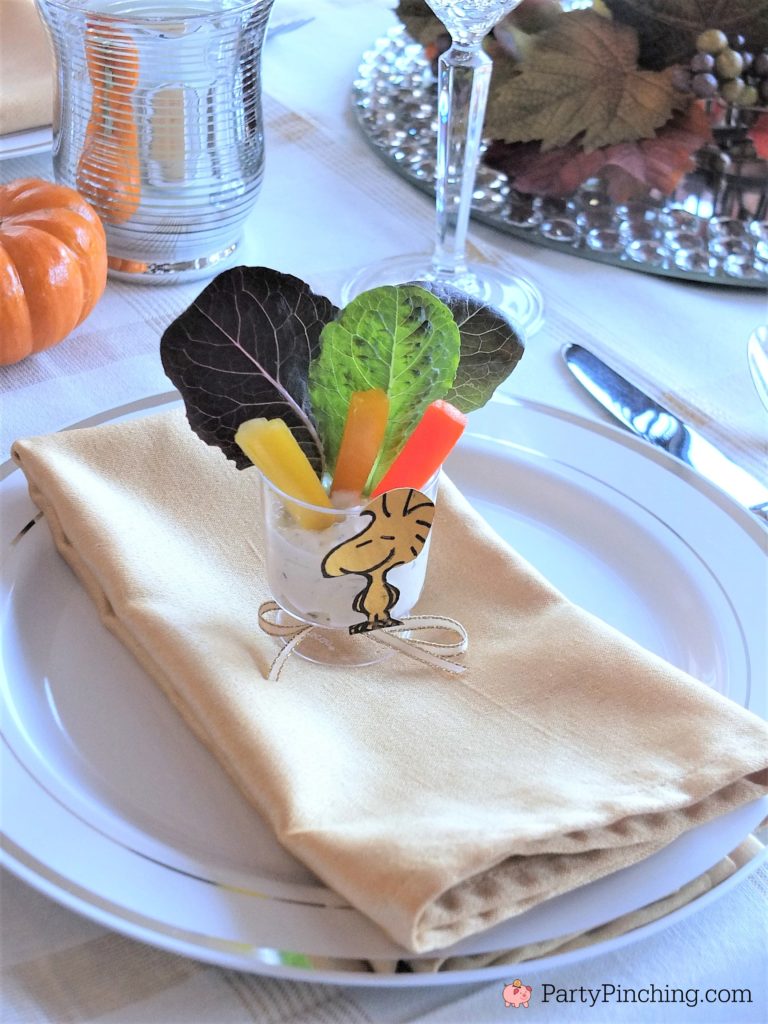 I just cut out a Woodstock from gold card stock and filled an appetizer cup with dip and veggies.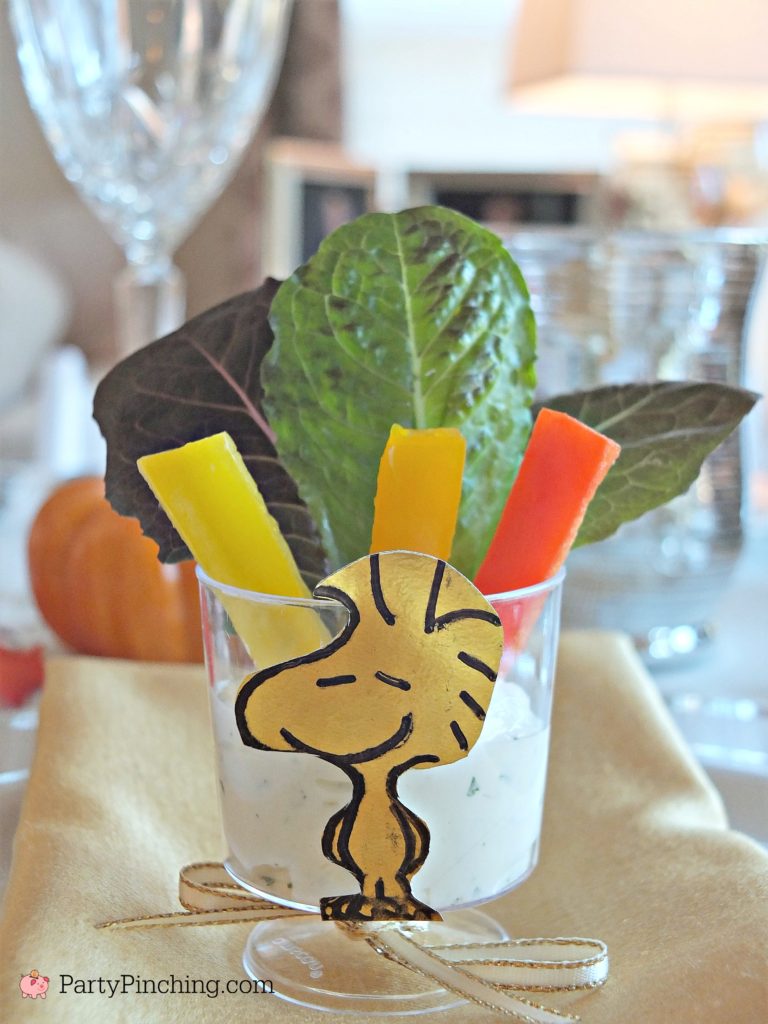 After dinner, kids and adults both love the Snoopy Thanksgiving Dinner Snack! Get my easy directions on how to make this snack Click here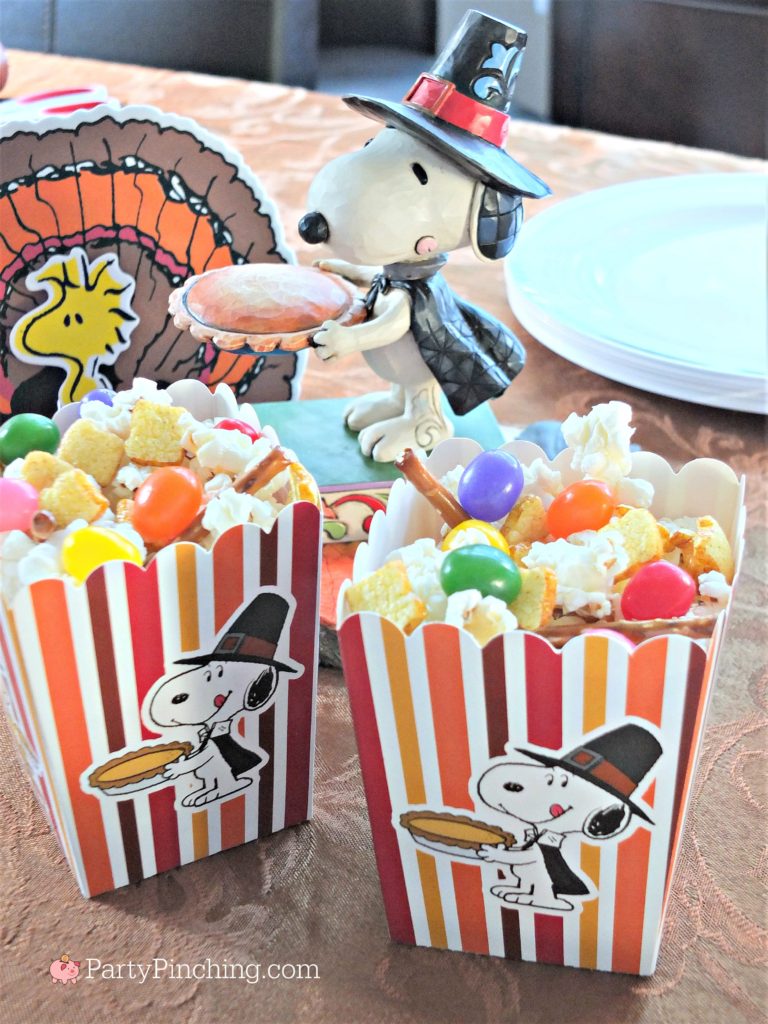 Or fill these cute Cornicopia Cones full of the Snoopy Snack! Click here for the recipe.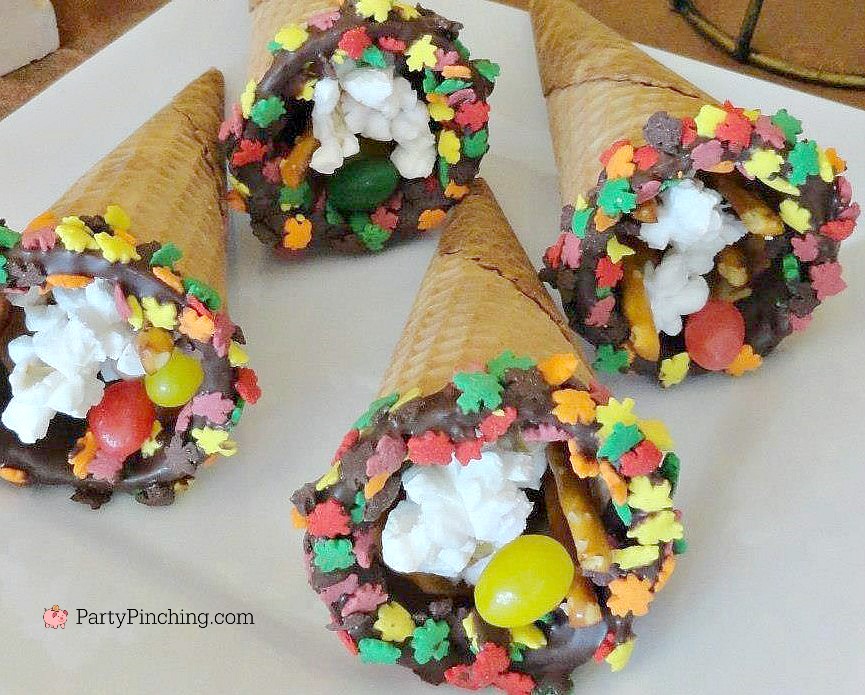 So if you've never really grown up, you can make Thanksgiving fun for everyone!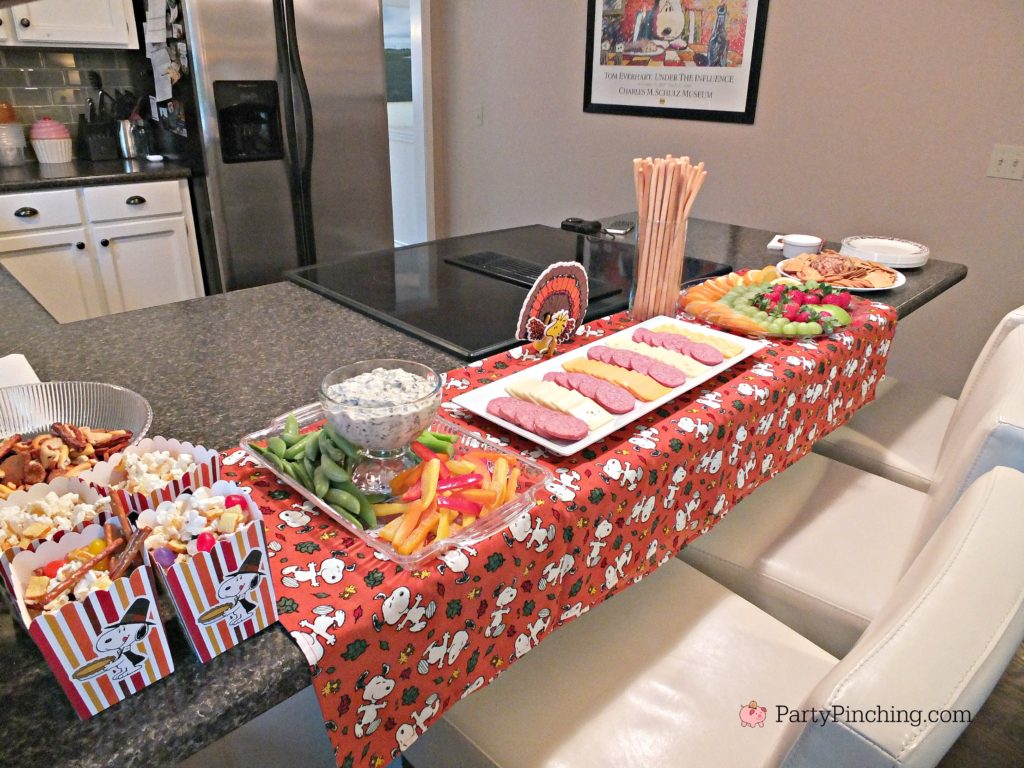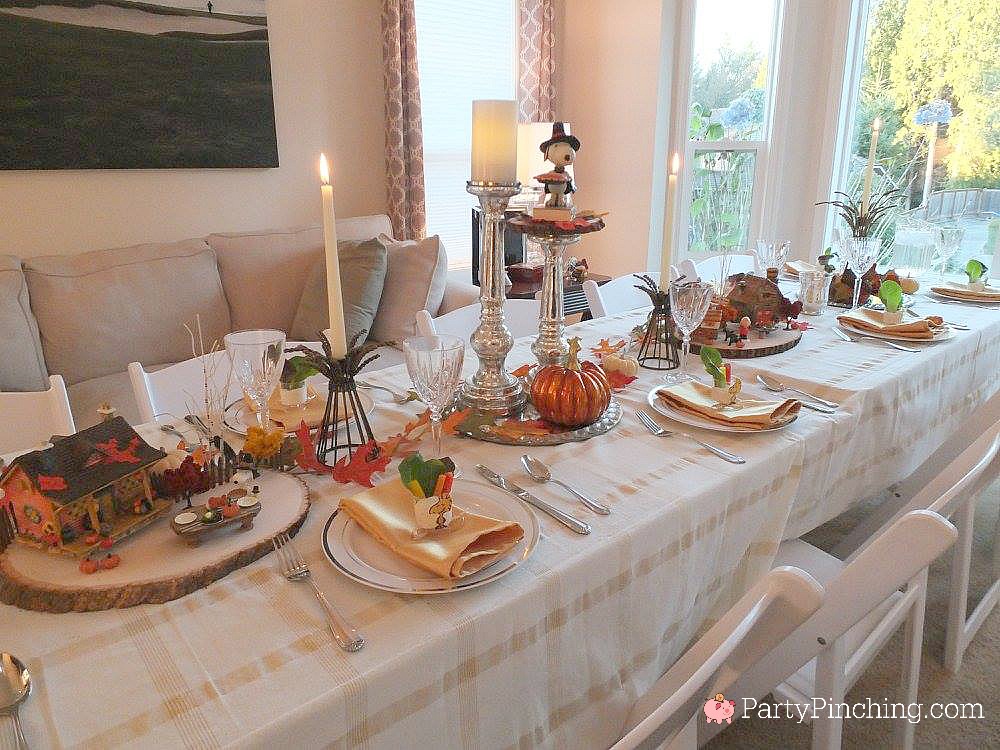 For more Snoopy Stuff, Click here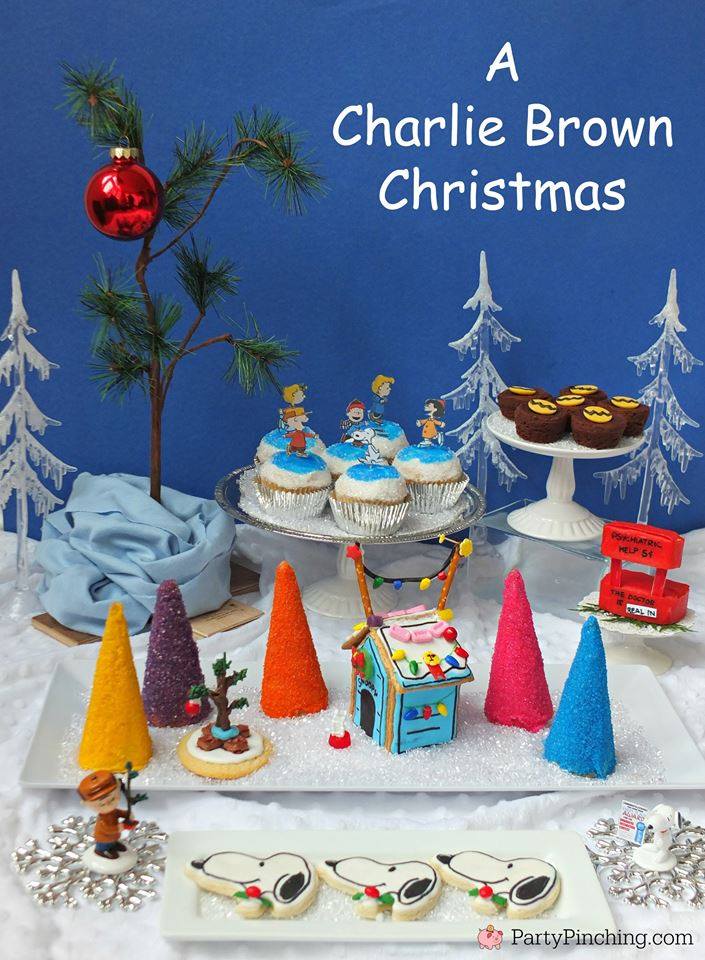 For more Thanksgiving ideas, Click here