This pretty lavender and green bridal shower was perfect for a beautiful luncheon in the garden!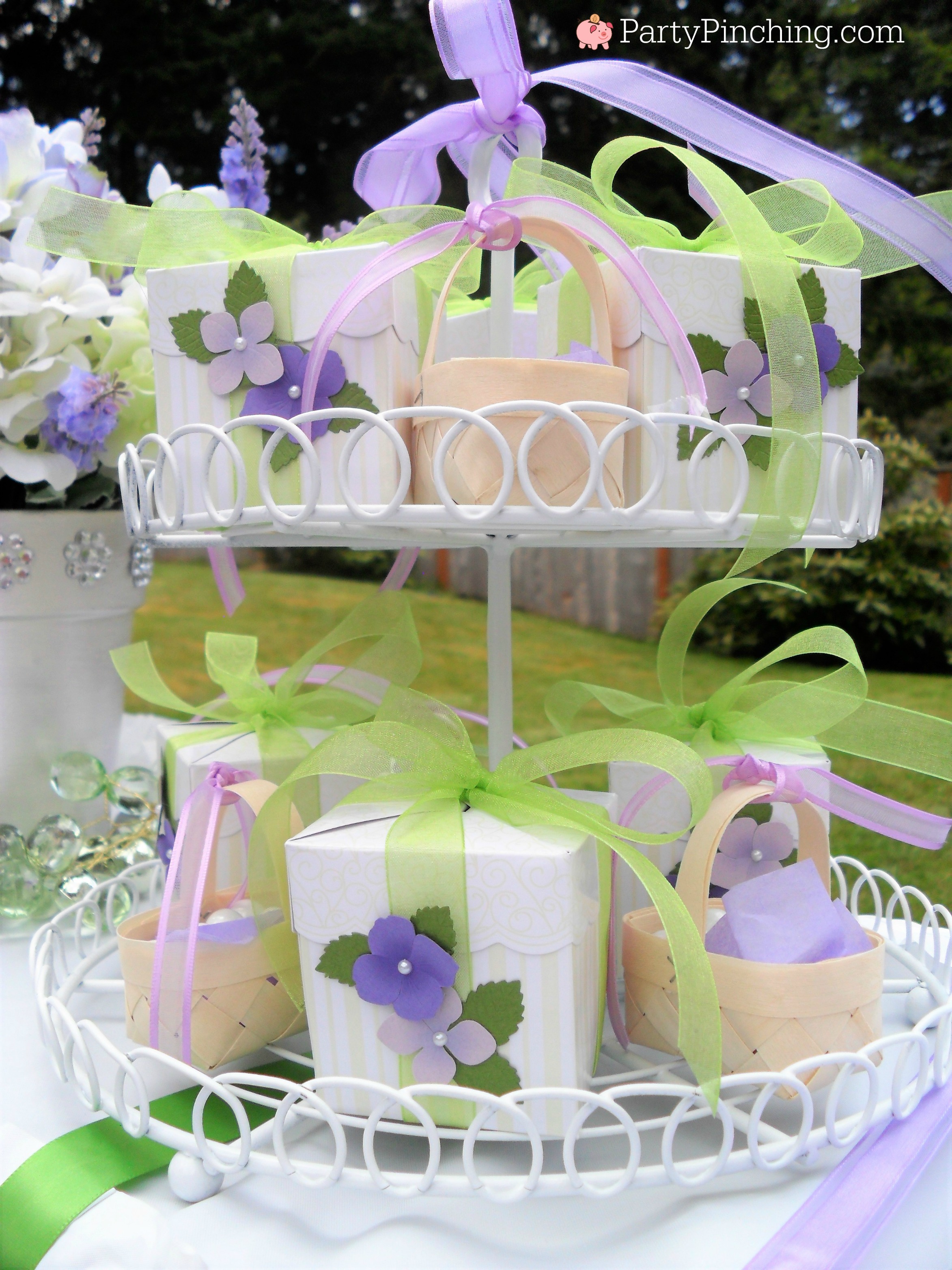 I want to take this opportunity to formally apologize to the bridesmaids that were in my wedding in 1988.  I am so sorry that I made you wear the ugly ice blue lace dresses with white lace gloves.  I'm not sure what I was thinking, all I can say is that I was young and it was the eighties.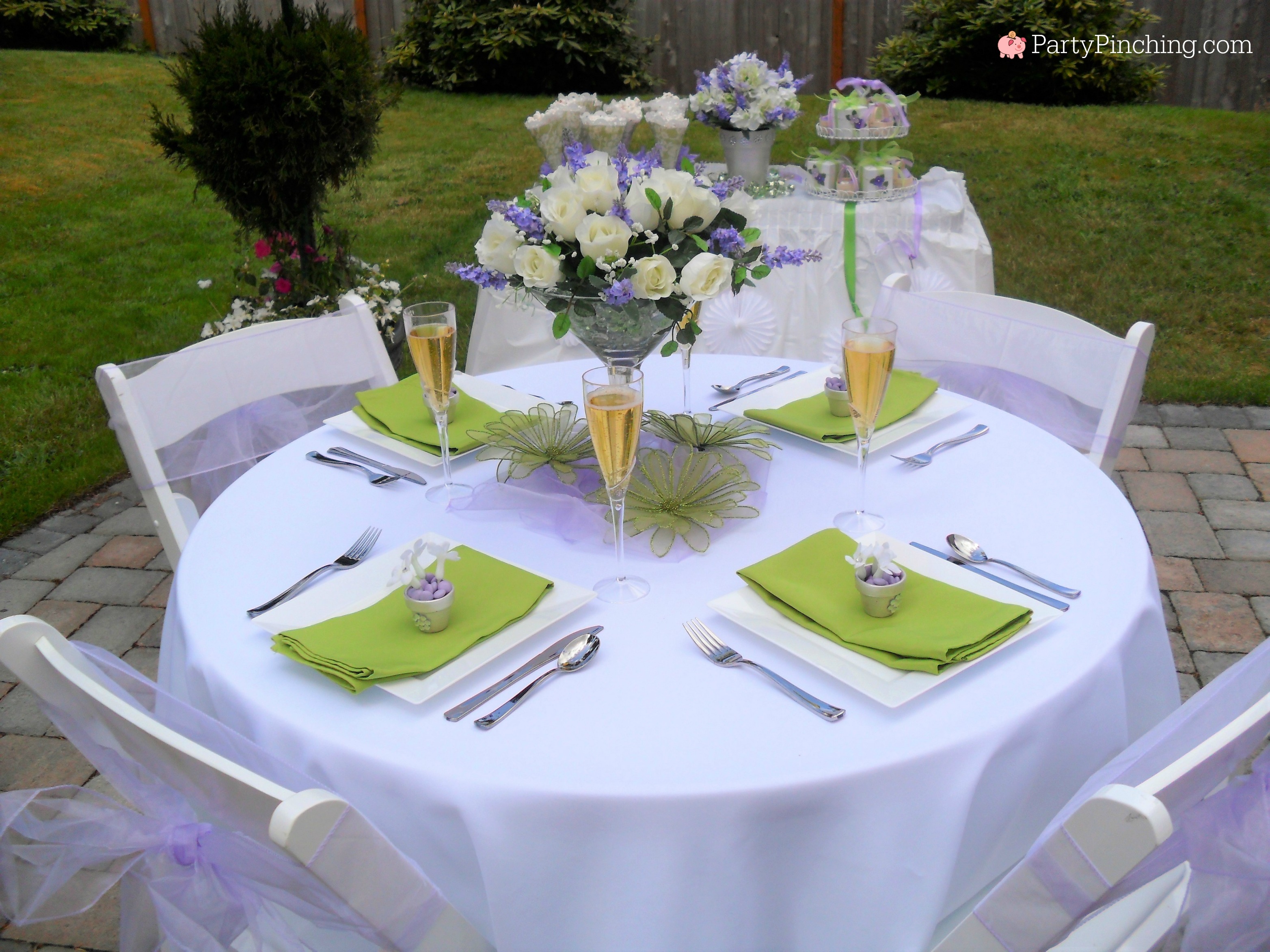 I now try to find redemption every time I host a bridal shower.  I like to make it classic and beautiful.    When my good friend announced that she was getting married, I immediately wanted to throw a shower in her honor.  I thought an afternoon lunch alfresco would be perfect, but Seattle being, well, Seattle- I hoped it wouldn't start raining sideways and have to move the party indoors.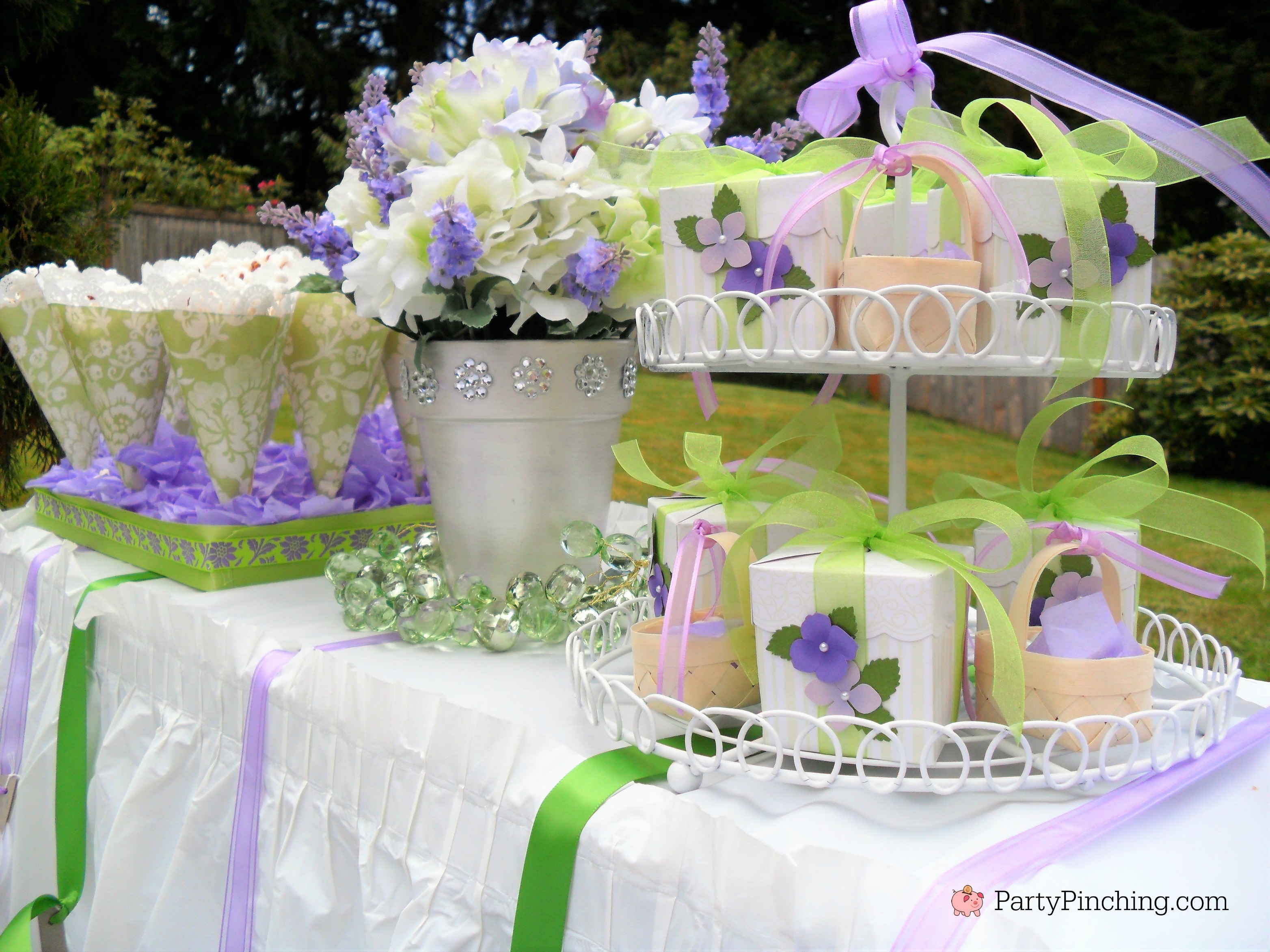 Her wedding colors were lovely lavender and a soft green. (My ice blue and pink choice still really haunts me).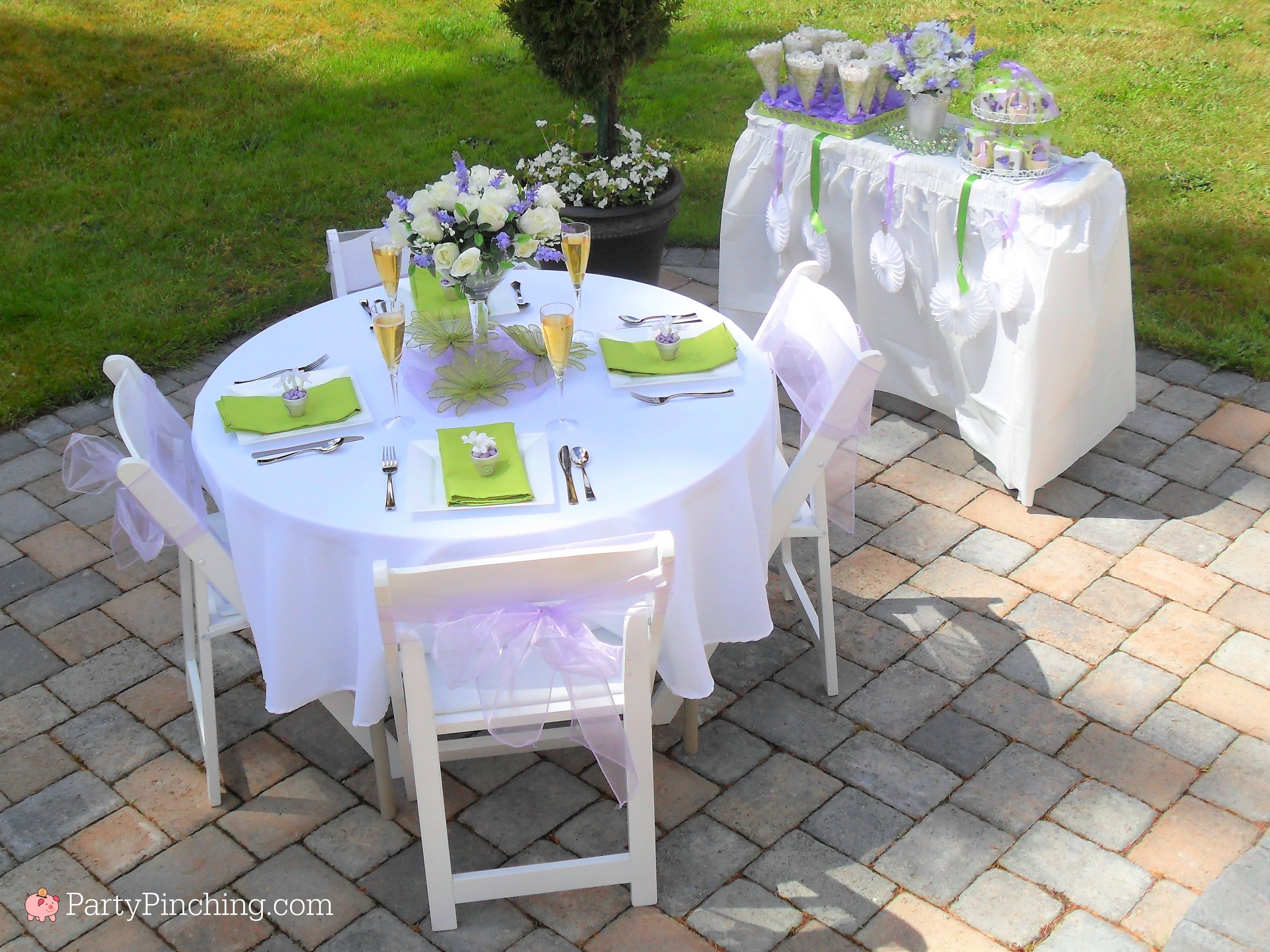 I wanted to incorporate her colors into the shower so I used a plain white tablecloth, pretty organza ribbon in lavender for the chairs, and green linen napkins.  The tablecloth, chair ribbons and napkins, were purchased from www.tableclothsfactory.com .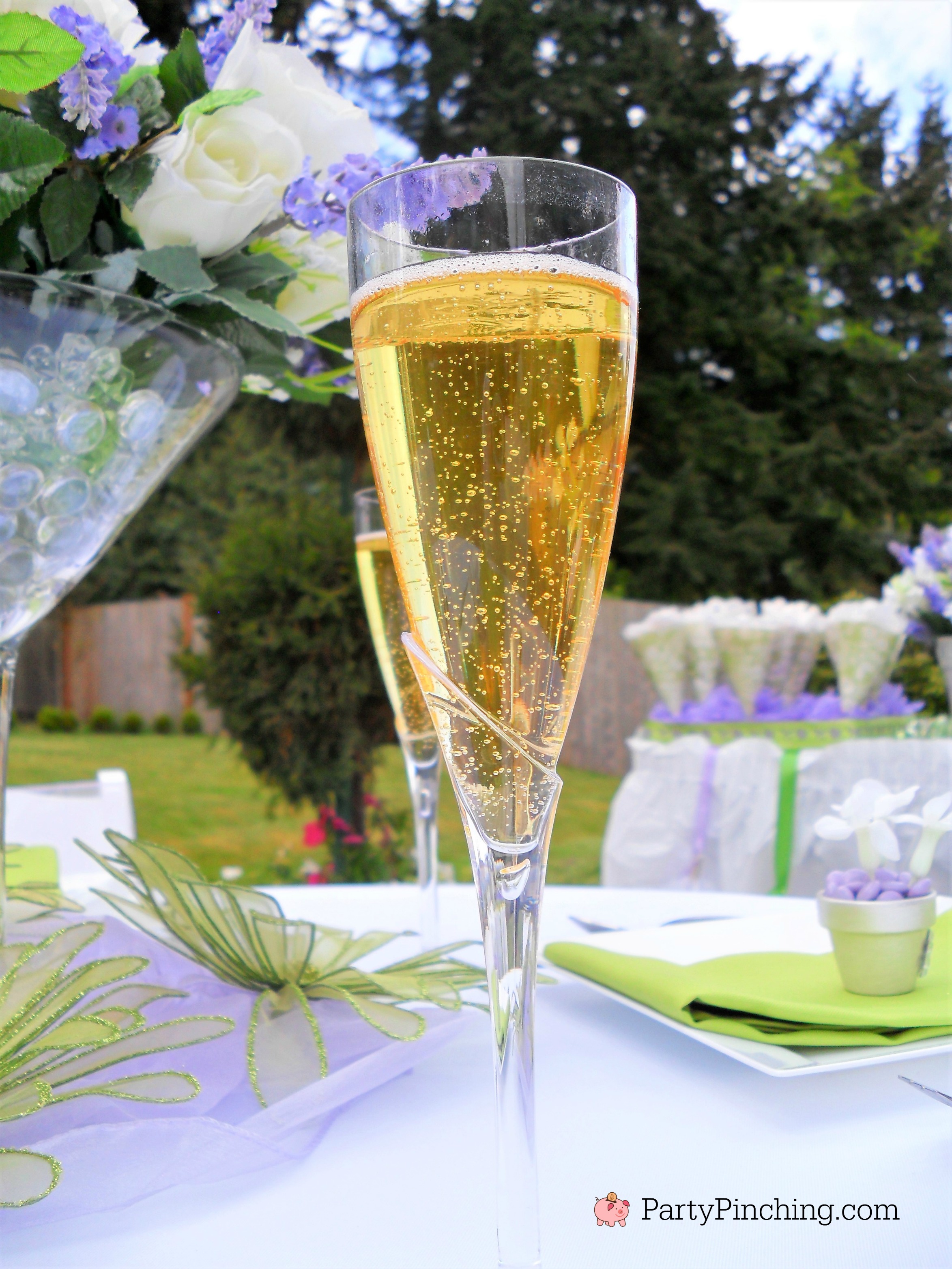 The luncheon menu consisted of Chinese lettuce wraps, various finger sandwiches, a fruit and cheese platter, pasta salad and strawberry shortcake.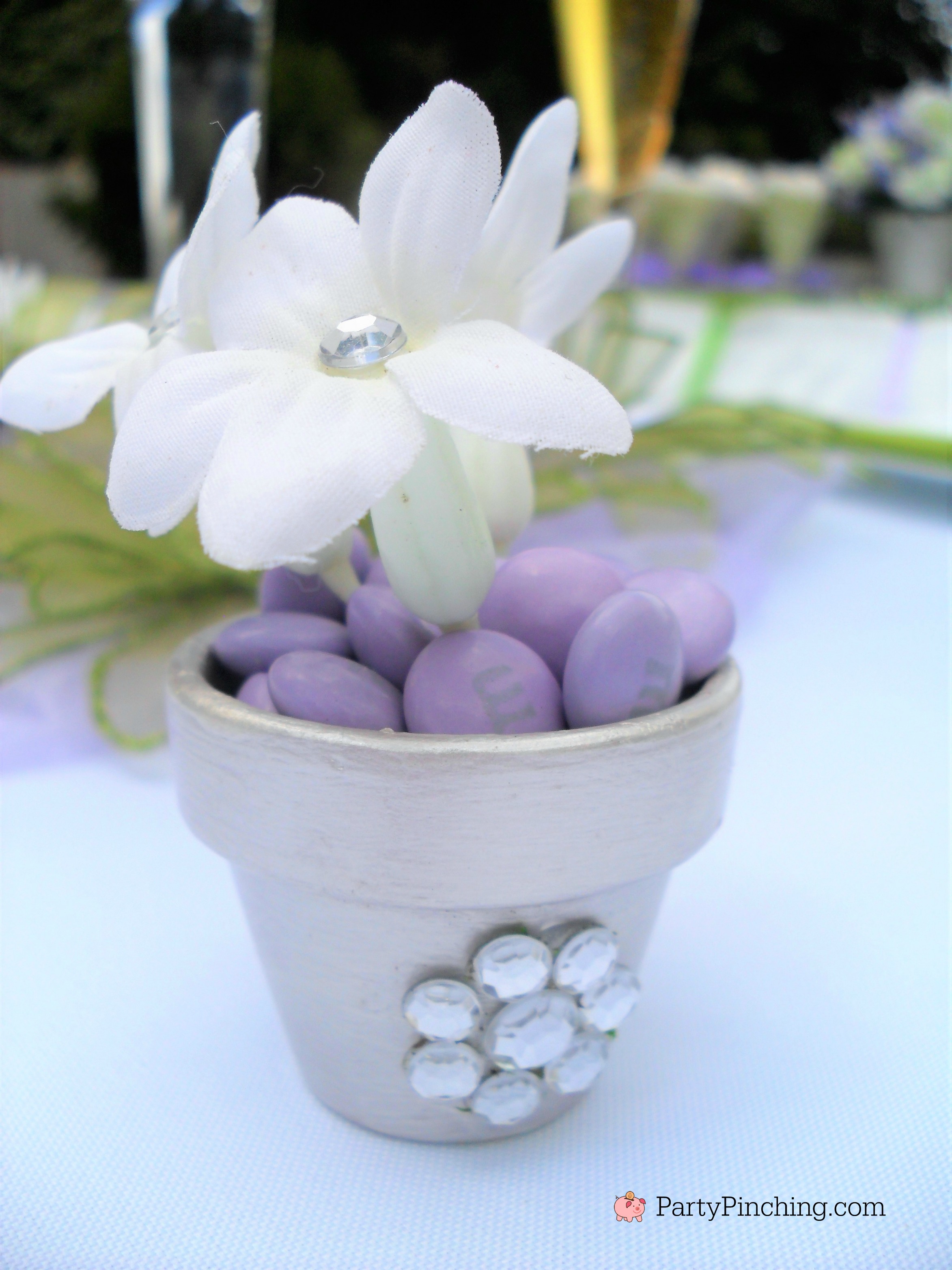 Since I originally thought we would be outside for the lunch, I wanted to go with a garden theme.  I painted a plain terracotta pot using DecoArt Acrylic paint in a metallic White Pearl and filled it with flowers.  (If you decide to use this color, prime the pot first as it took me six coats to cover it).  The smaller pots were then filled with light purple M&M's and small white silk flowers were put in the center. It made for a cute little favor for the guests to take home. The rhinestone flower stickers are made by Icons: Me & My Big Ideas – Clear Large Daisies and they added just the right amount of sparkle.  All of the supplies for this project can be found at Michael's.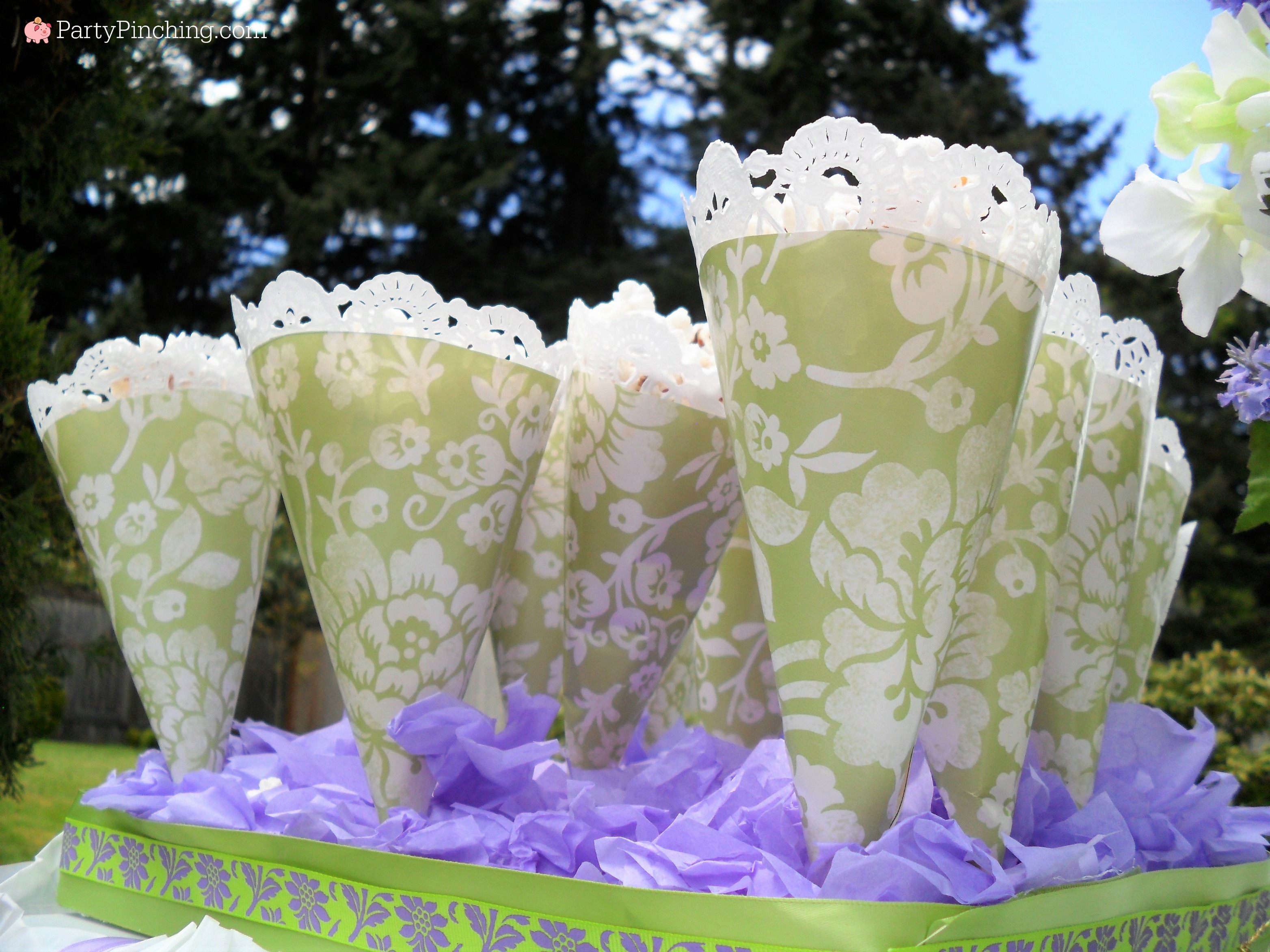 For a little snack I placed white cheddar popcorn in paper cones that I made out of wrapping paper and coated paper doilies – great to use when you are filling the cones with snacks that might have grease spots show through.  I used a Styrofoam base and covered it with tissue paper and ribbon.  Then I stuck lollipop sticks in the foam and placed bottom of the cones through the sticks to hold the cones in place.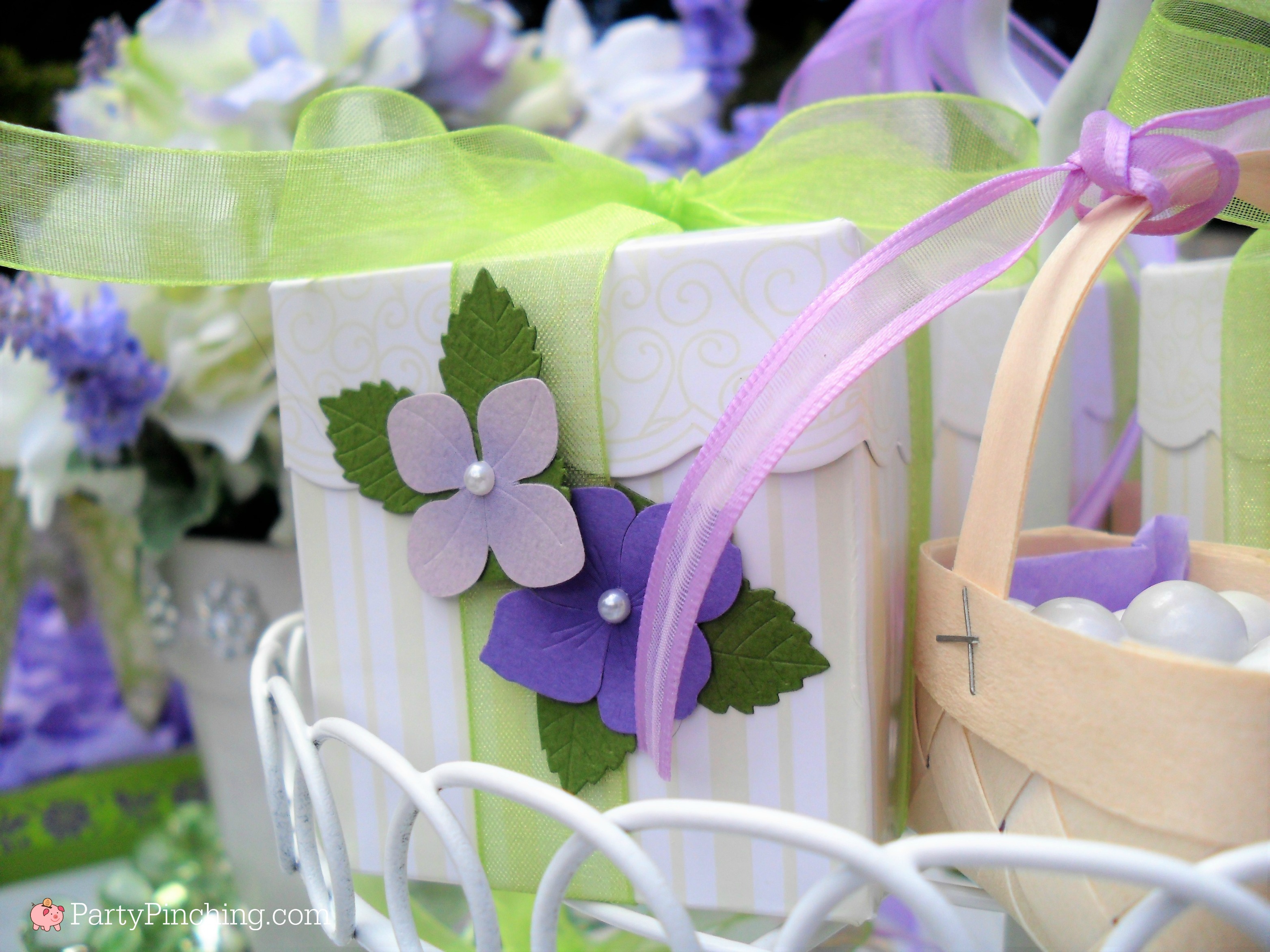 I filled the cute favor boxes with tiny shortbread cookies.  The boxes were from Dollar Tree (6 for only $1) and I dressed them up with ribbon and pretty purple flower stickers by Martha Stewart found at Michaels.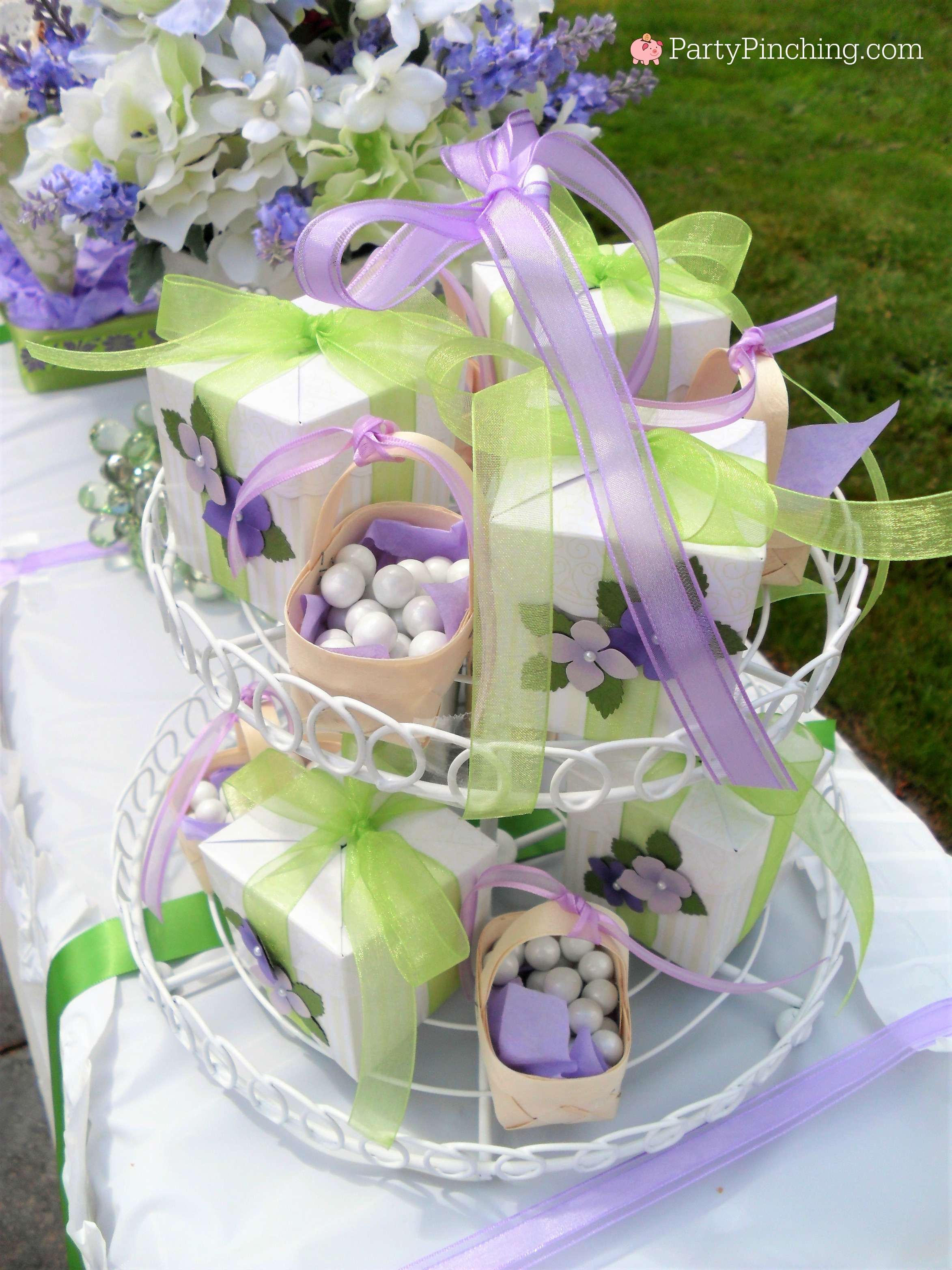 For sentimental reasons, I would never do-over my wedding, but I do get a sense of vindication when I host bridal showers.  Most importantly, it allows me to honor a good friend, but at the same time, I can  prove to myself that the elegance and taste that had eluded me when I was in my twenties is now alive and well!
SEE MORE BRIDAL SHOWER IDEAS HERE