My sister and I hosted a bridal shower for my beautiful niece.  She absolutely loves daffodils and we were able to have an amazing celebration that was easy on the budget!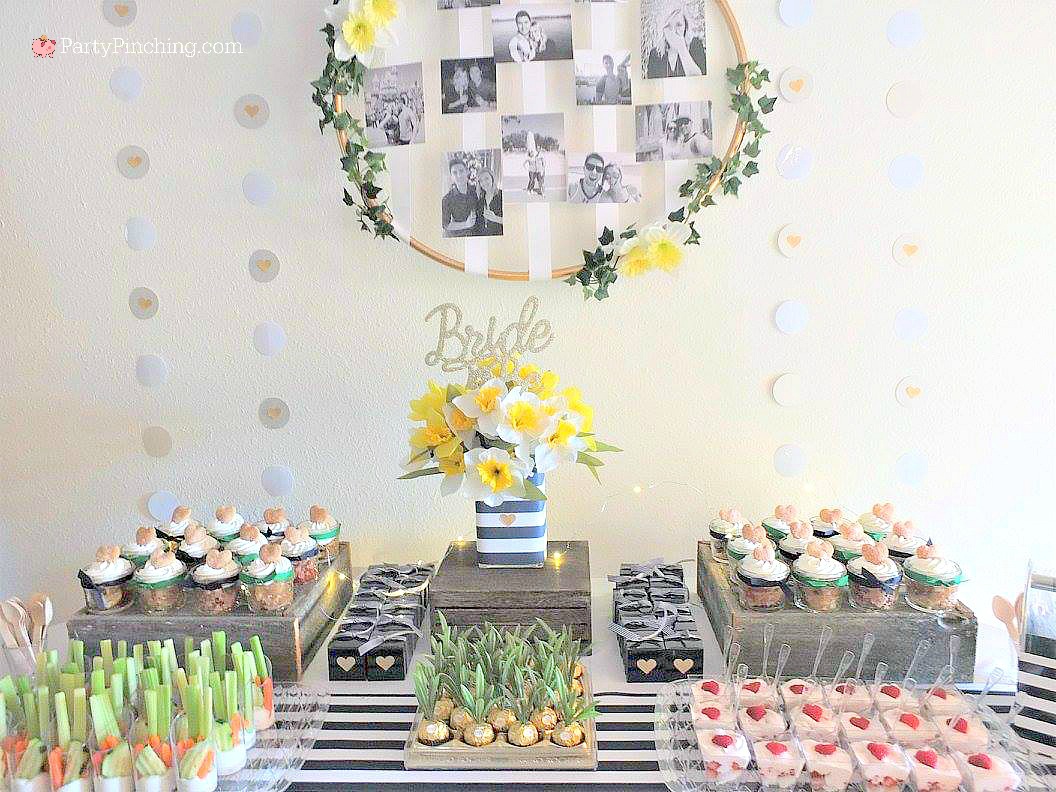 My niece doesn't really care for cake (I KNOW HOW CAN SHE BE RELATED TO ME!) but LOVES pie.  These little pie jars were so easy to make without the fuss of baking them in individual jars.  See how to make these mini pie jars with store-bought bakery pies here.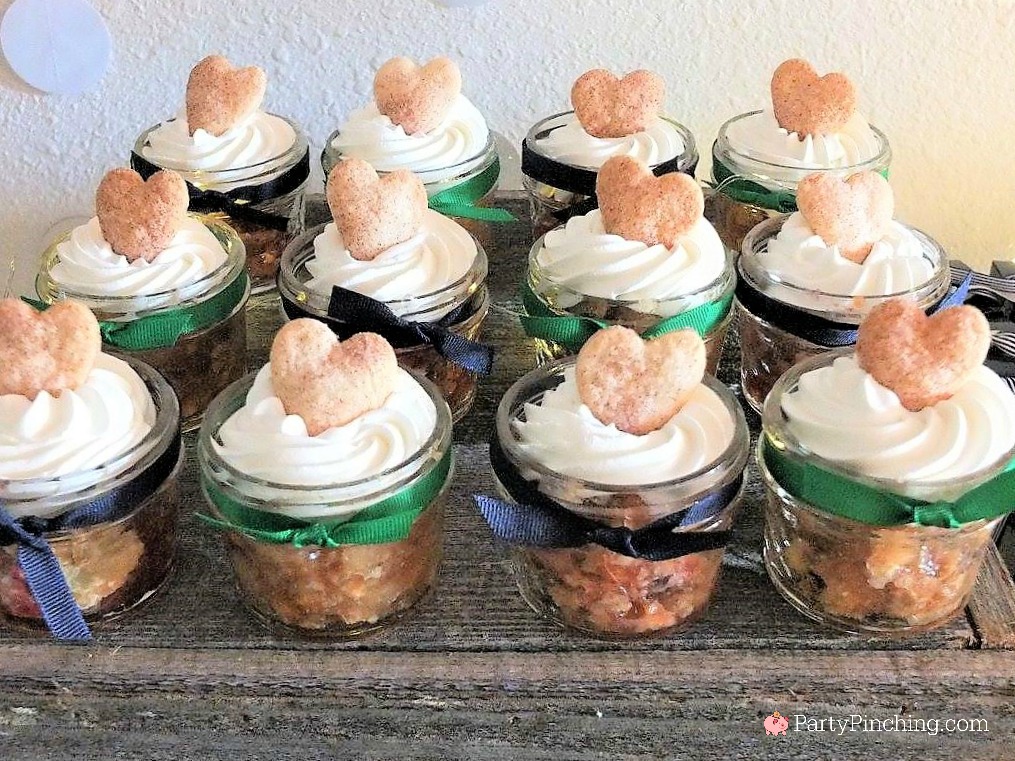 I also made some mini strawberry angel food cake cups and they were a hit! EVERYONE loves this dessert and I mean EVERYONE! Click here for the easy peasy recipe. (You can even make these the night before).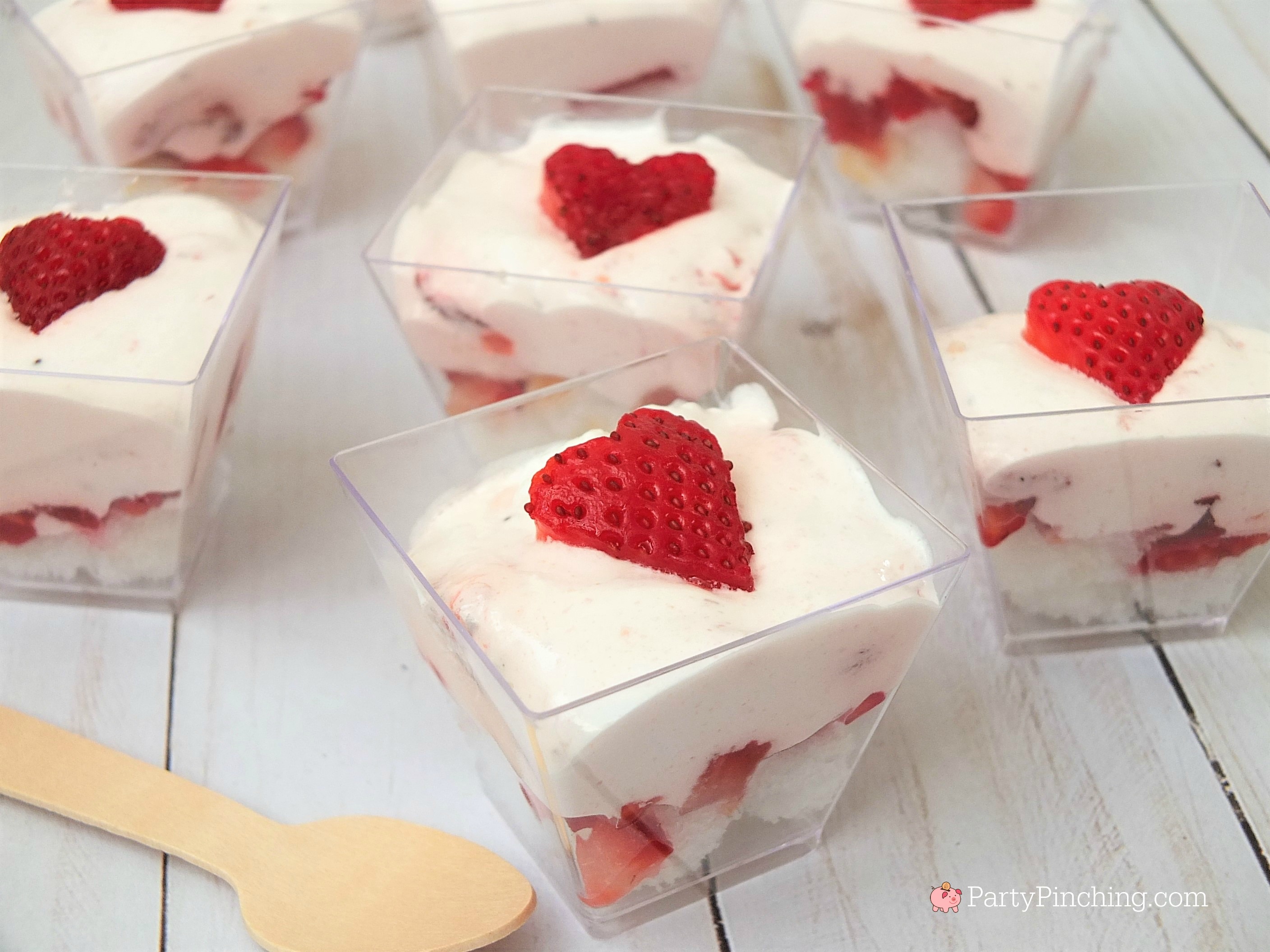 Her topmost favorite candy are Ferrero Rocher and we made them into super cute mini pineapples.  So much cuter than just putting them in a candy dish.  For a step-by-step tutorial, click here.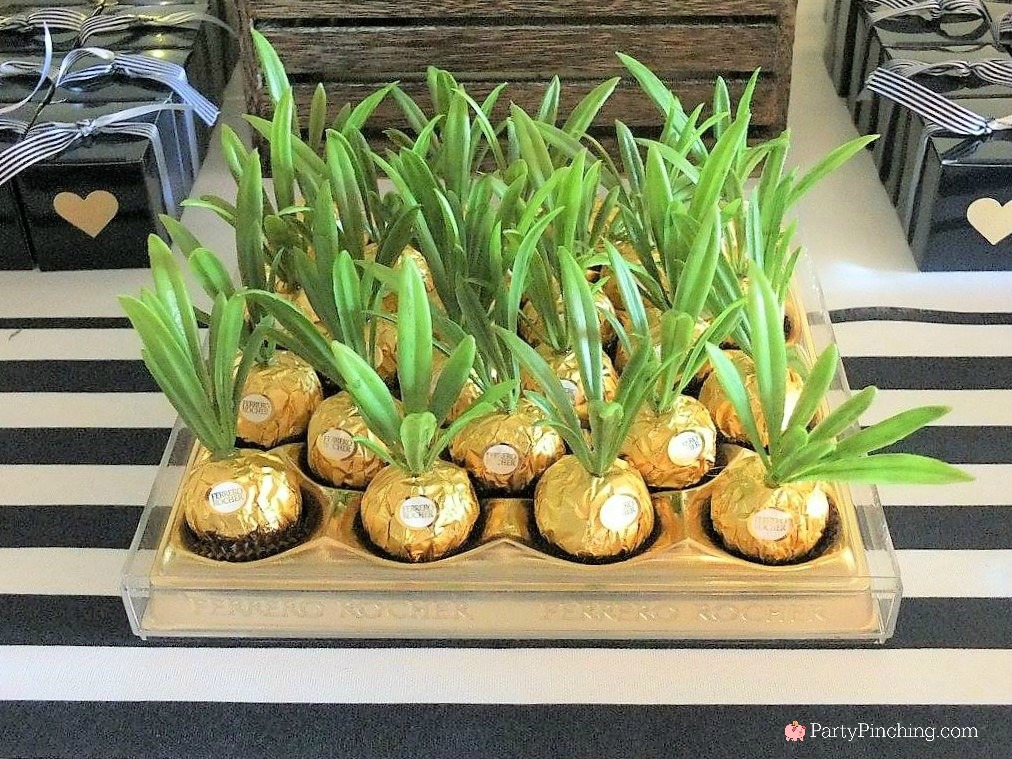 Mini food is the way to go – perfect for snacking! We had some mini chicken salad croissant sandwiches and some turkey ham and cheese sandwiches on mini pretzel buns too.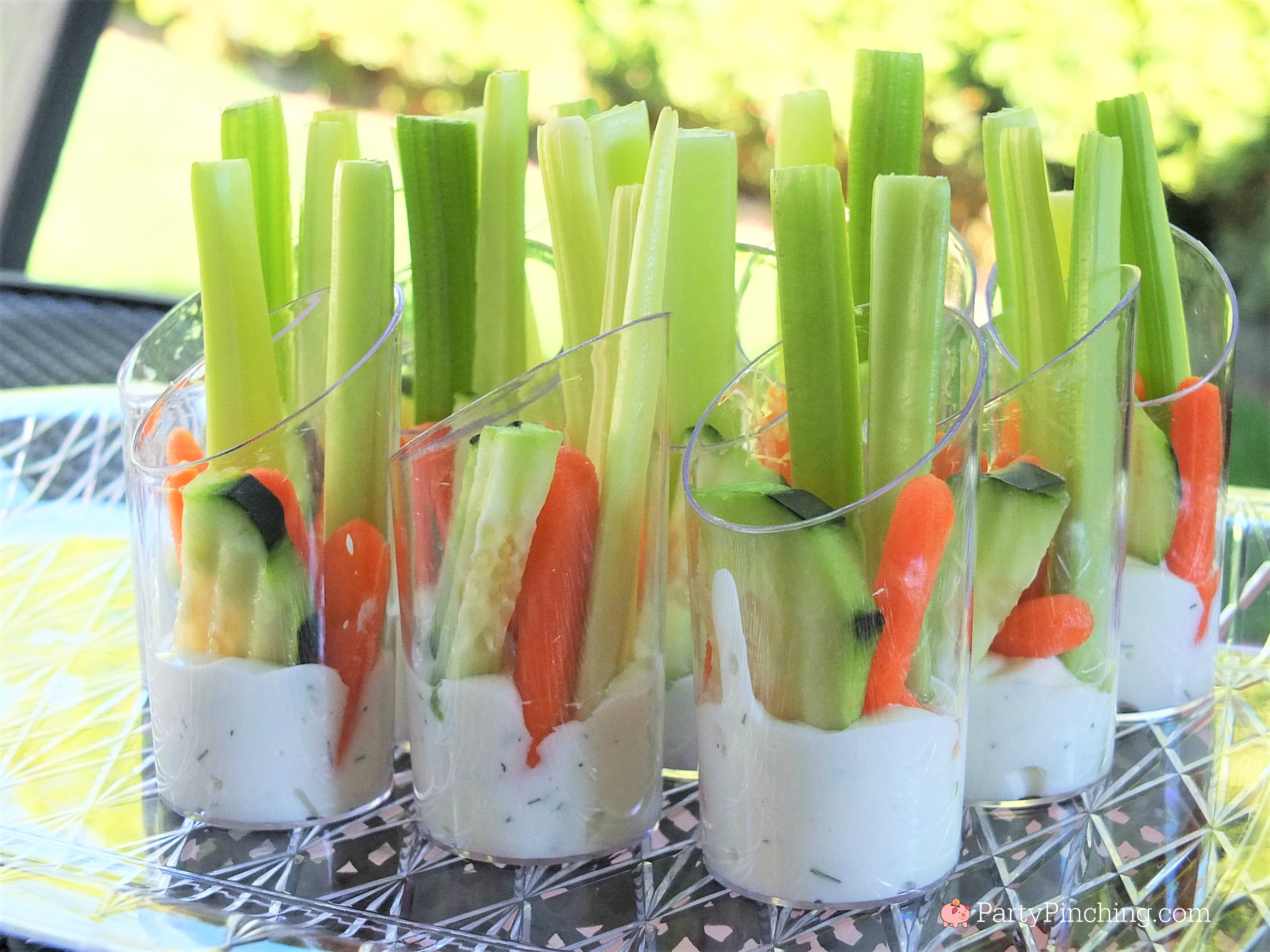 I loved how the DIY decorations turned out! Using a dollar store hula hoop and some black & white pictures of the cute couple, these were the focal part of the party and she even used them at her wedding reception! Click here for a full tutorial on how to make them.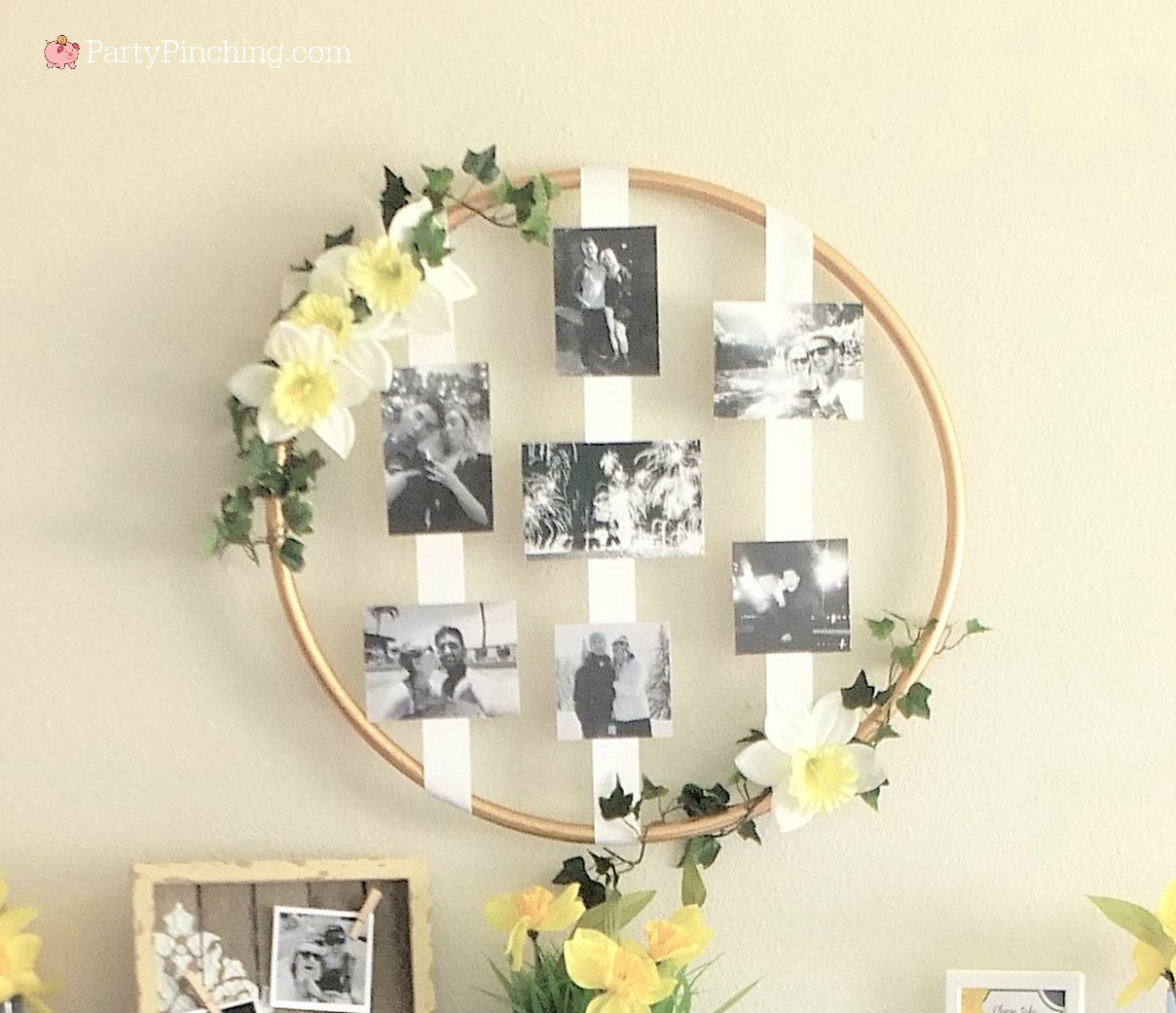 Wrap a vase in pretty ribbon or scrapbook paper for pretty but inexpensive decorations.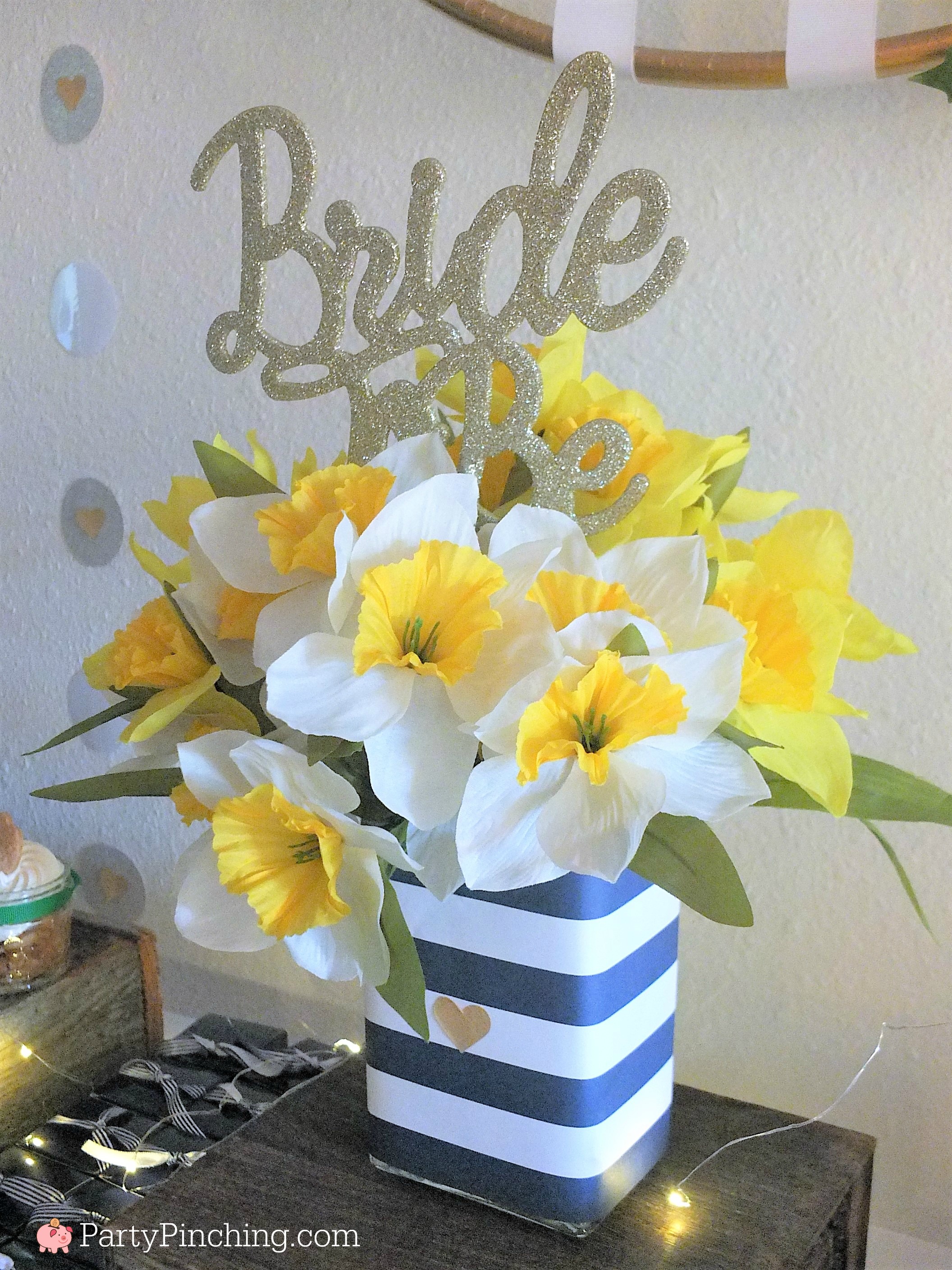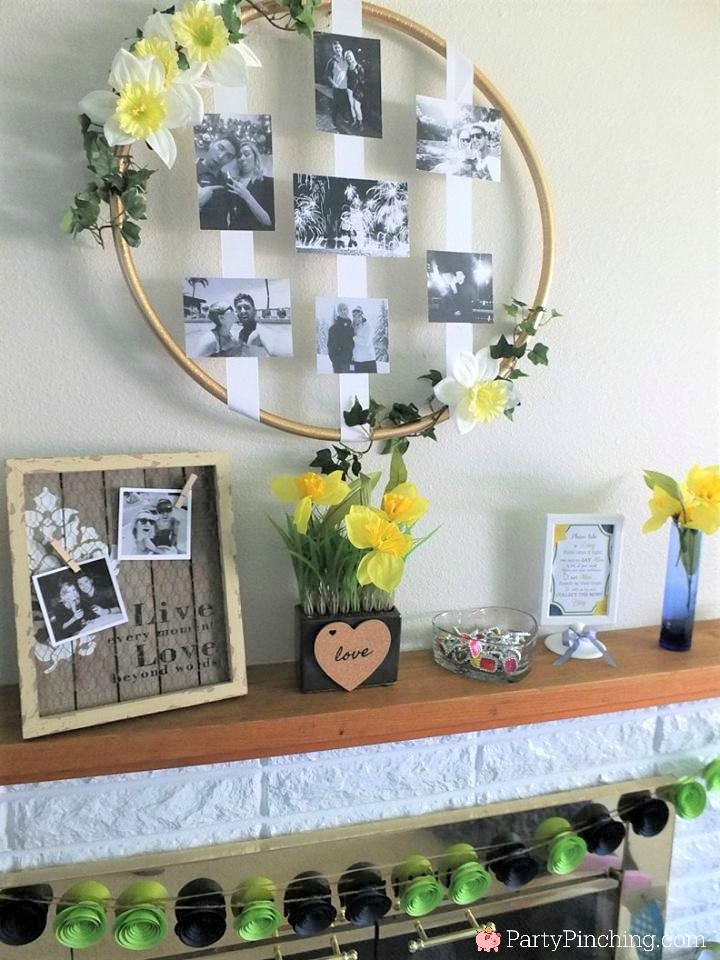 We played this really cute game- we couldn't say her future husband's name – it was so hard and I was out right away! We just bought some blingy plastic rings from the party store.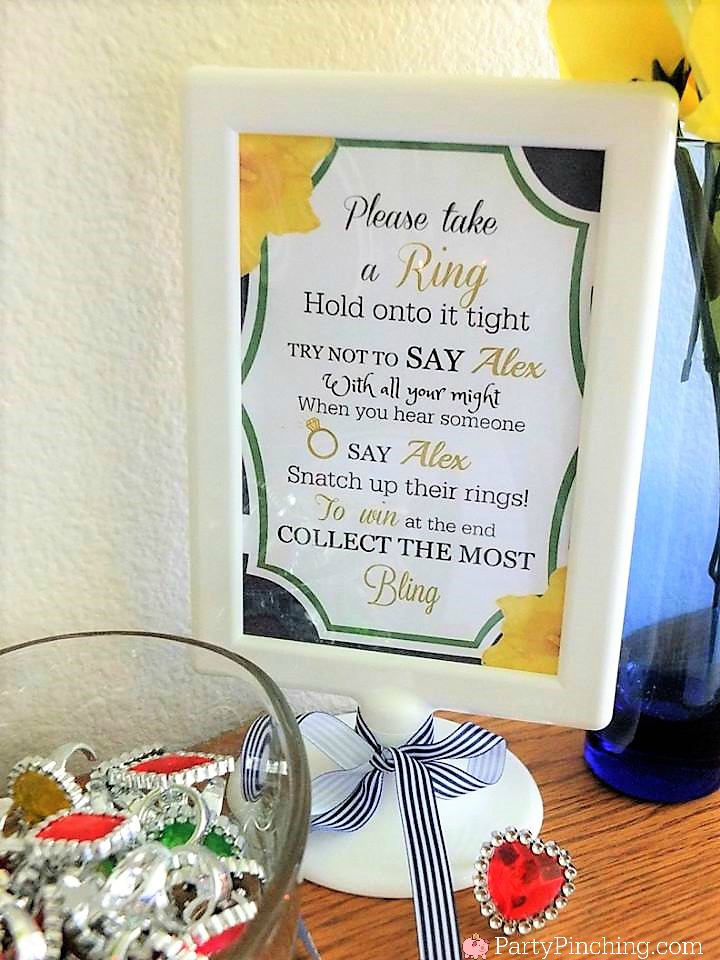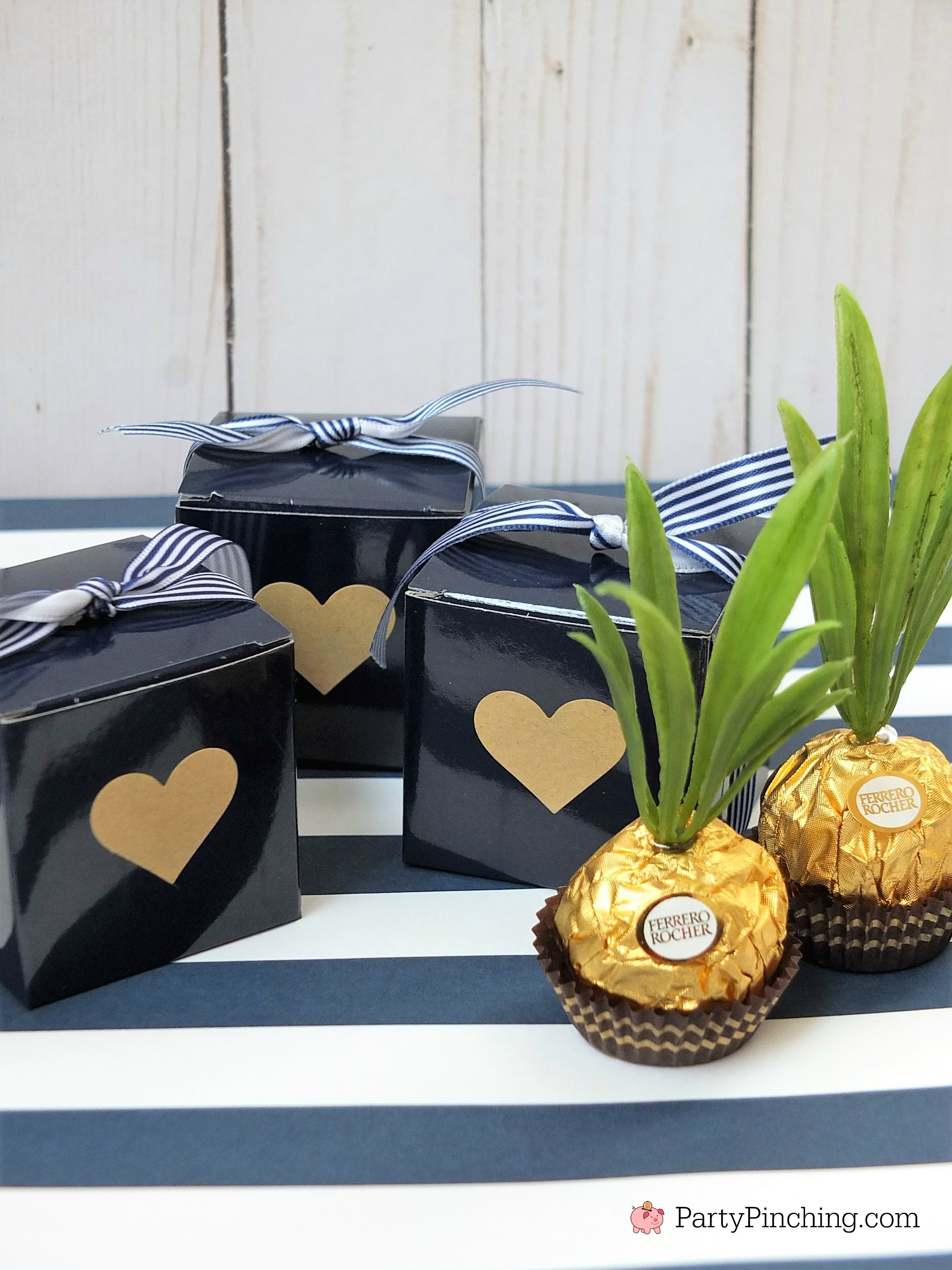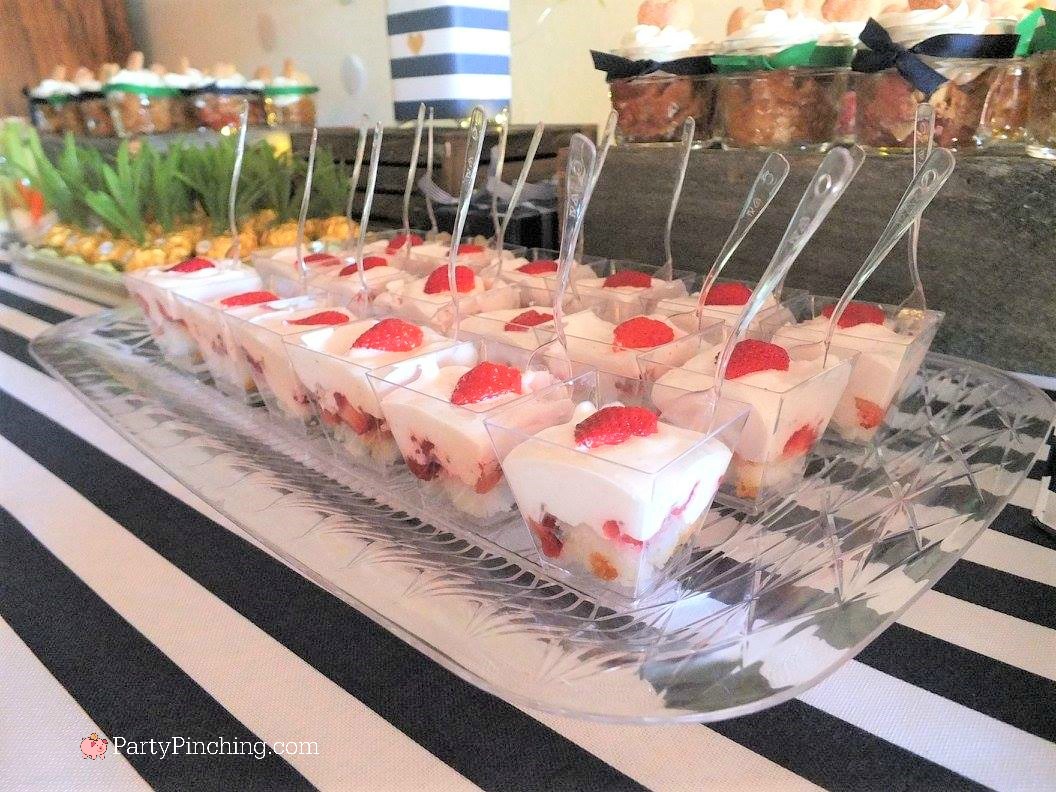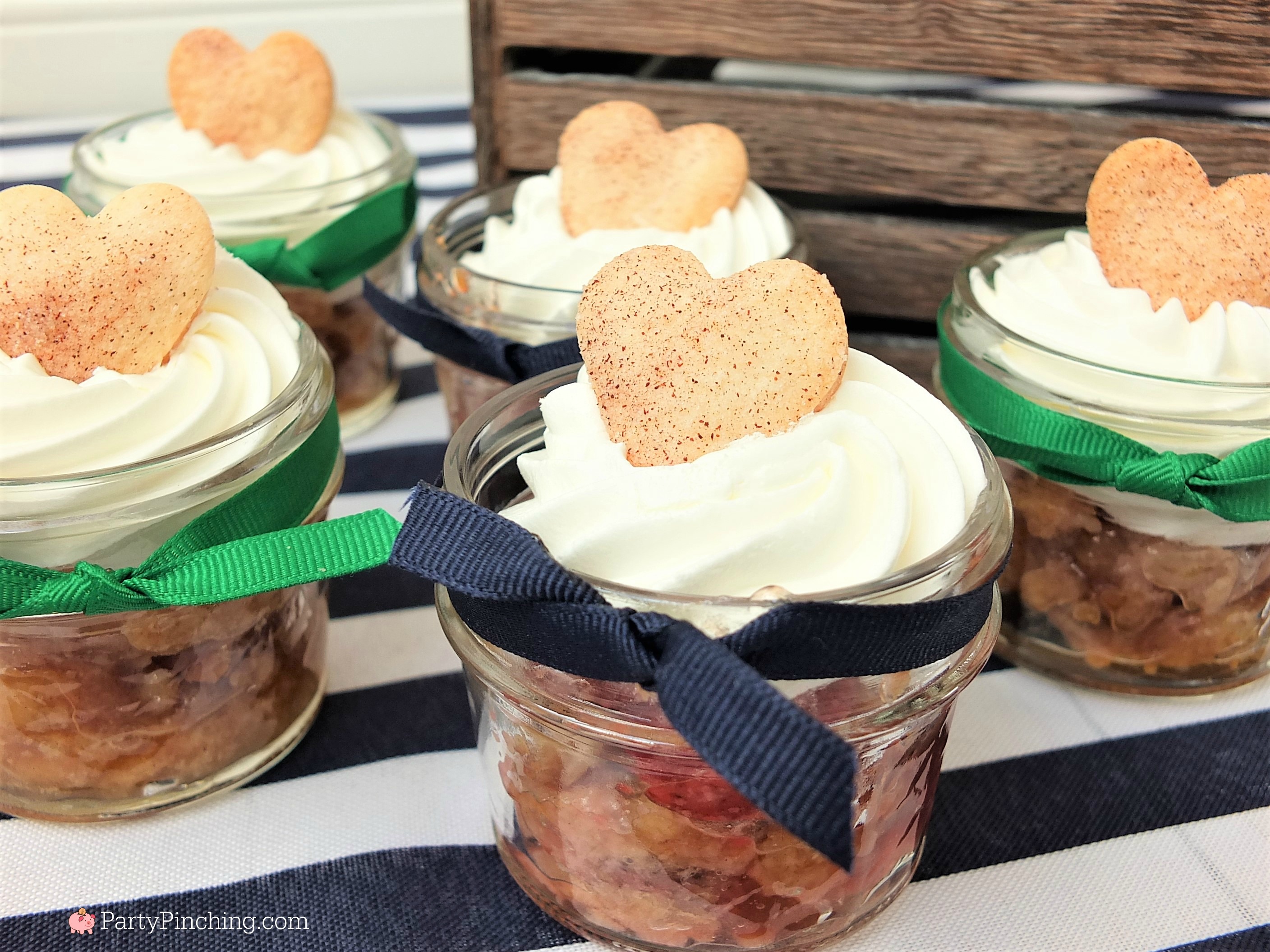 This was such a fun party to plan and create.  It was so easy to prepare that we had a chance to enjoy every minute of it.  She couldn't have been happier and I loved helping make her day a special one because I love her so much.  Isn't that what parties are all about?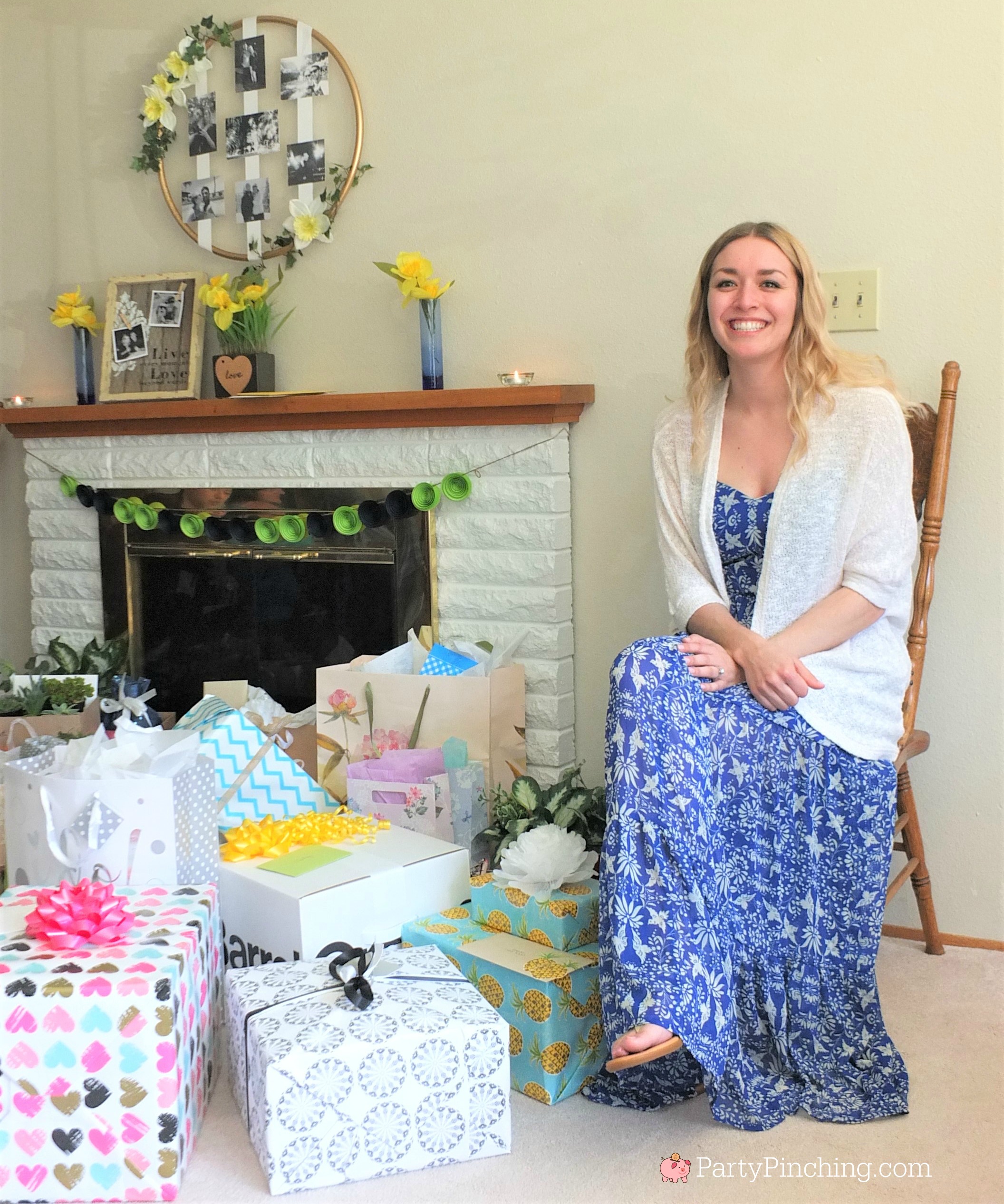 See more BRIDAL SHOWER IDEAS HERE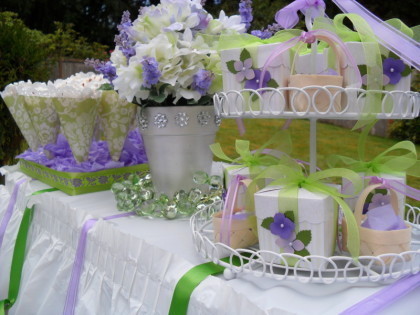 MY AMAZON PICKS:
Affiliate links