My youngest son Carson graduated college at Savannah College of Art and Desgin a quarter early – March of 2020 so I had to come up with some of the Best Graduation Party Ideas during the pandemic.
Although the ceremony was postponed until 2021, we had to celebrate and invited his closest friends for an outdoor socially distanced celebration – I had to get creative on this one!
I did have to set up a cute candy buffet for the immediate family on the day of his virtual graduation though!
This post may contain Amazon Affiliate links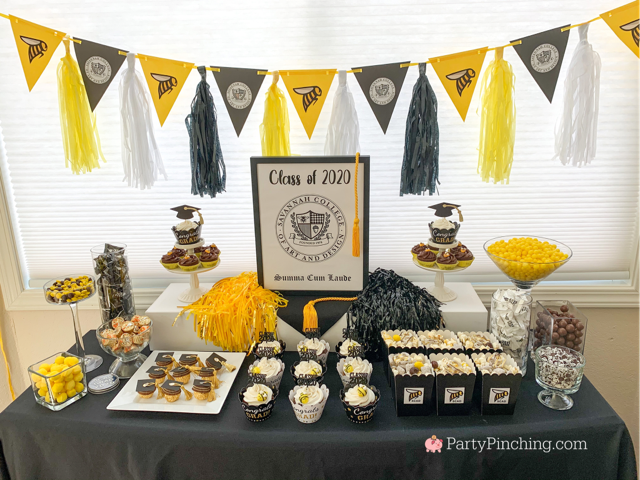 My Amazon Picks (Affiliate Links)
This graduation dessert buffet was easy to set up! I used some cute popcorn holders and cupcake wrappers to make it extra festive!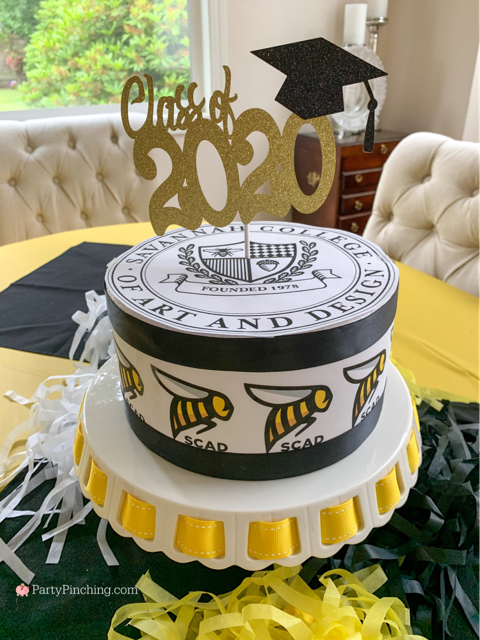 Cute Graduation cake with SCAD's mascot, Art the Bee!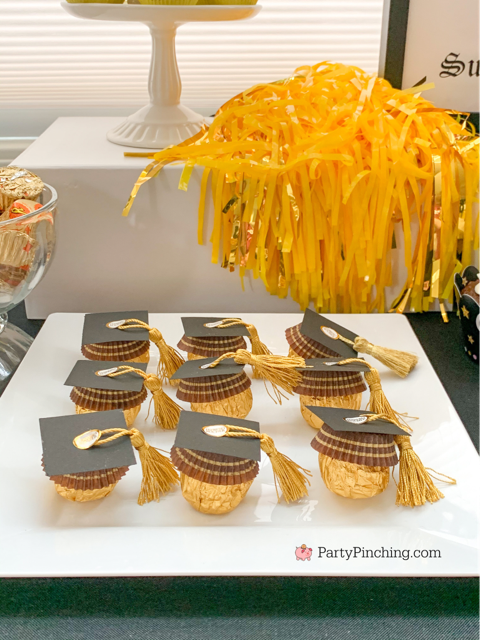 My Ferrero Rocher graduation caps are all over pinterest! I have made them for years and so happy I thought of it because it's my most pinned treat of all time because they're so cute an easy to make! For step-by-step instructions, click here.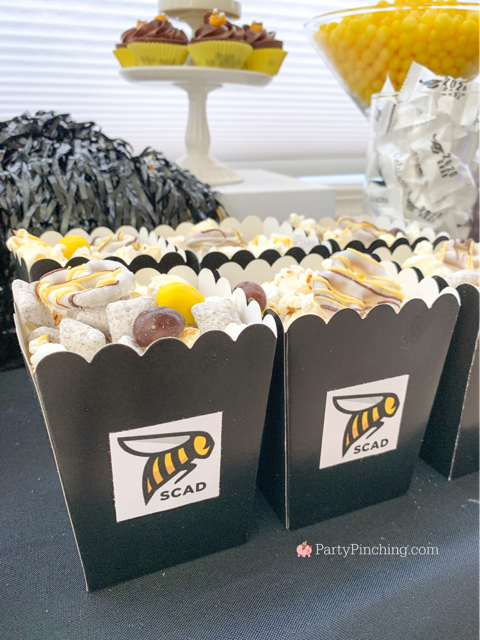 This munch mix is so easy to make and everyone loves it! Click here for the recipe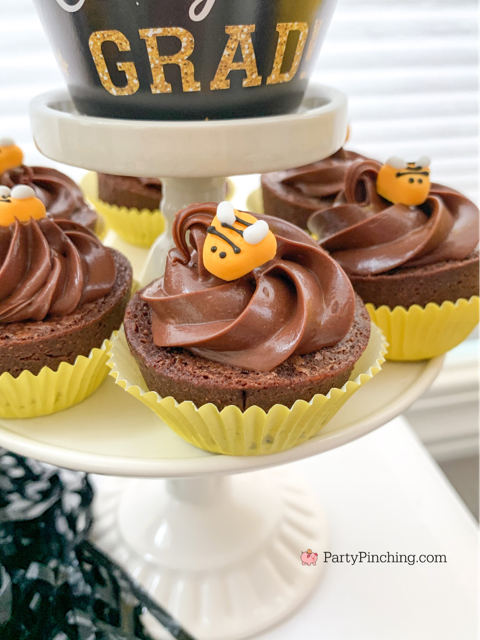 Cute store-bought brownies that I dressed up with frosting and a cute candy bee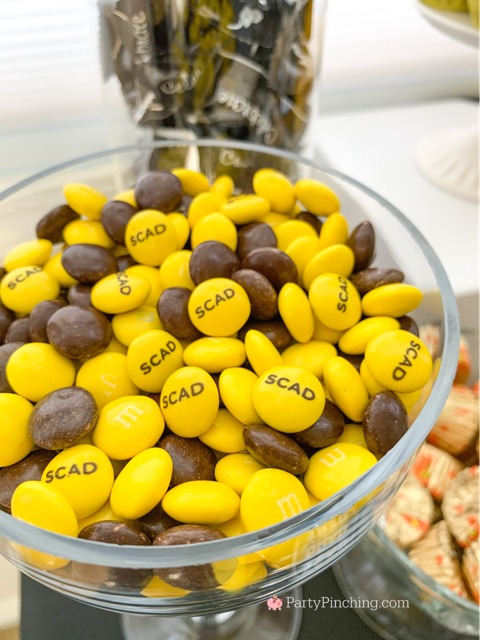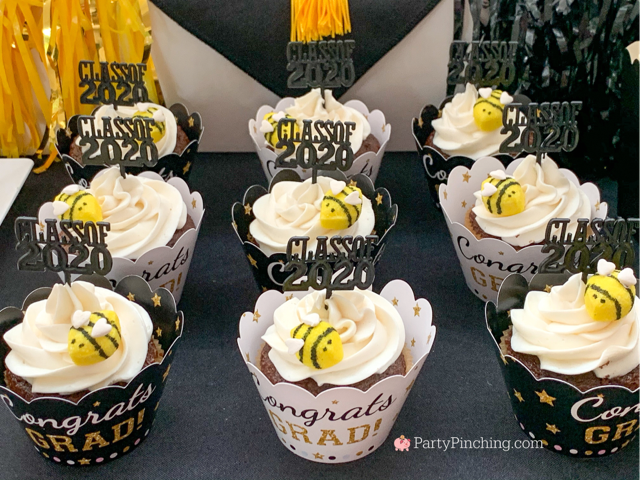 Graduation cupcake picks and wrappers can be found on Amazon – see affiliate link above
You can easily make these cute lemon drop bees! See my easy instructions here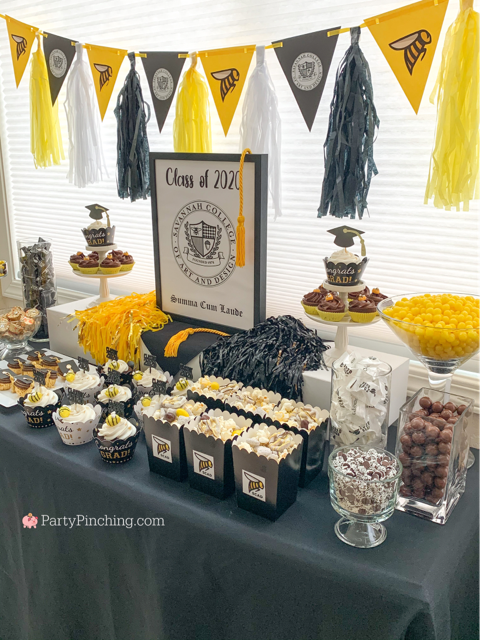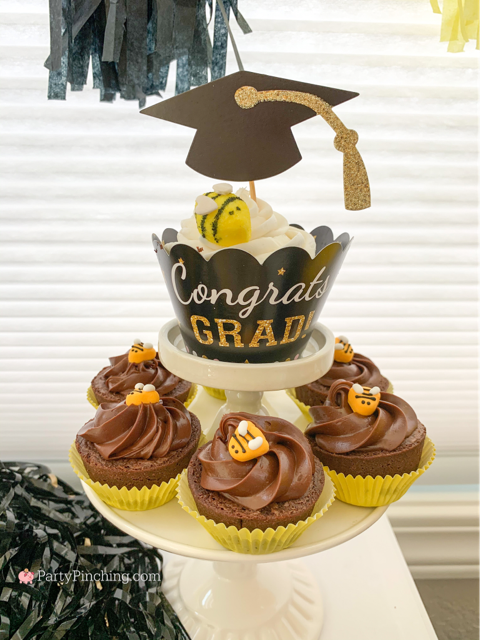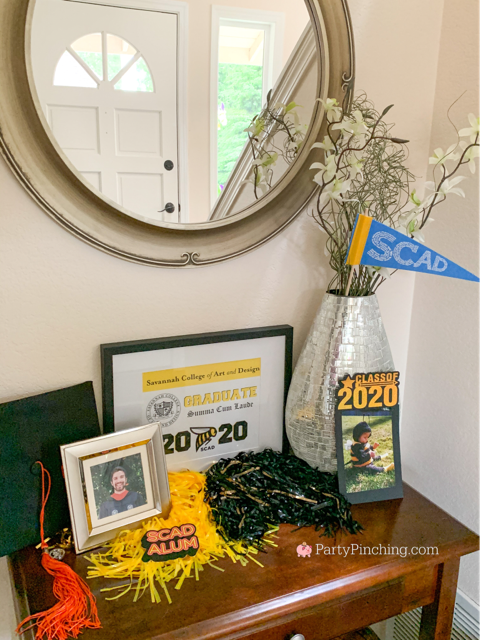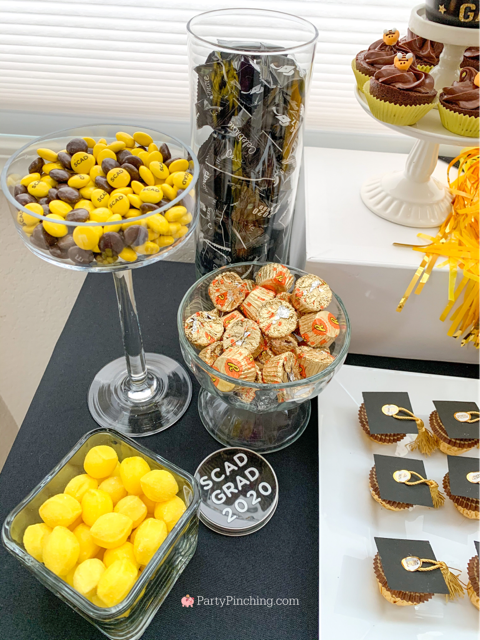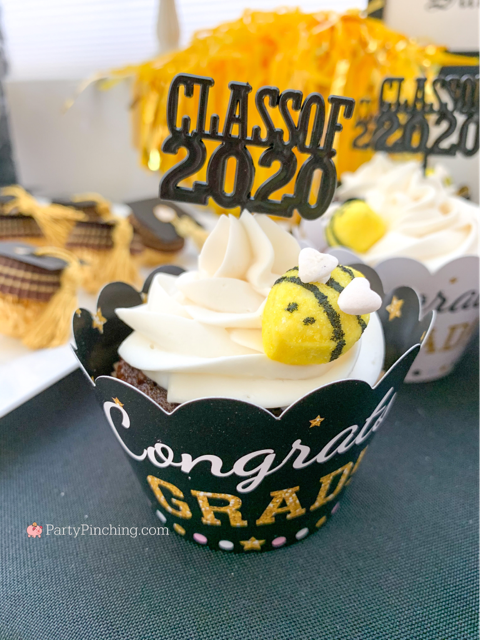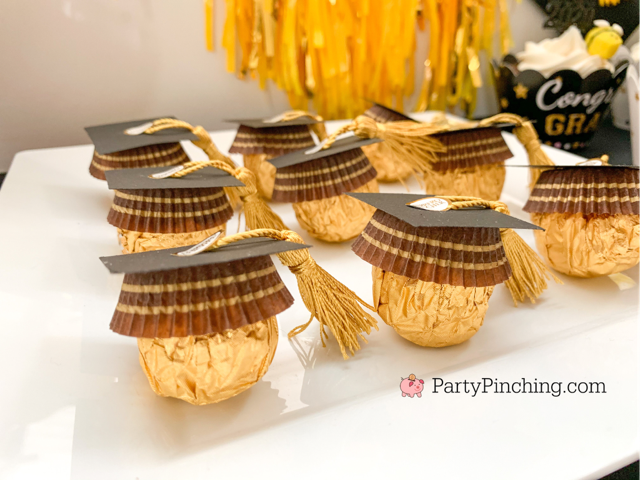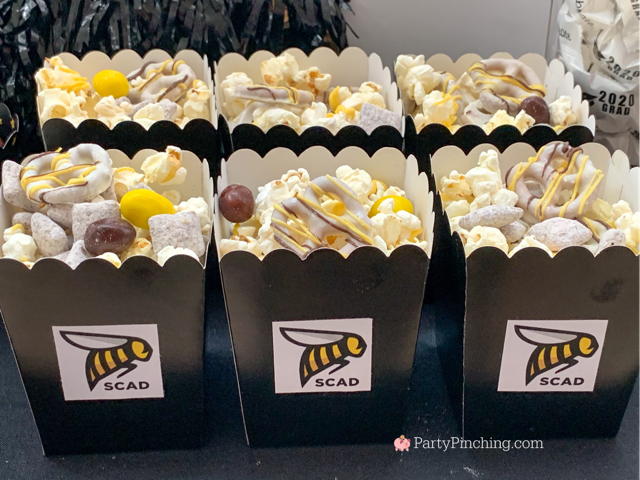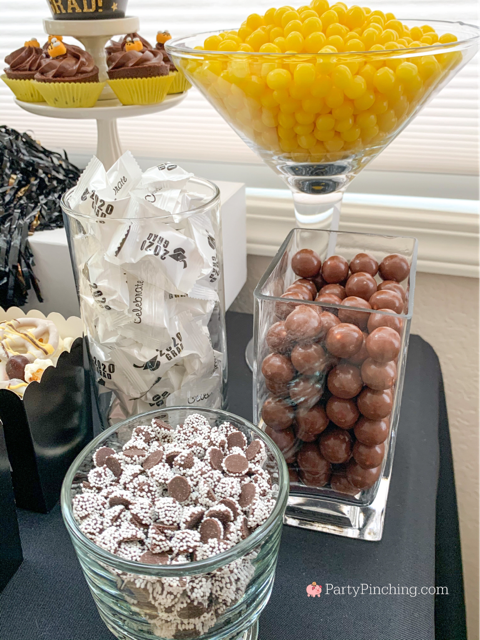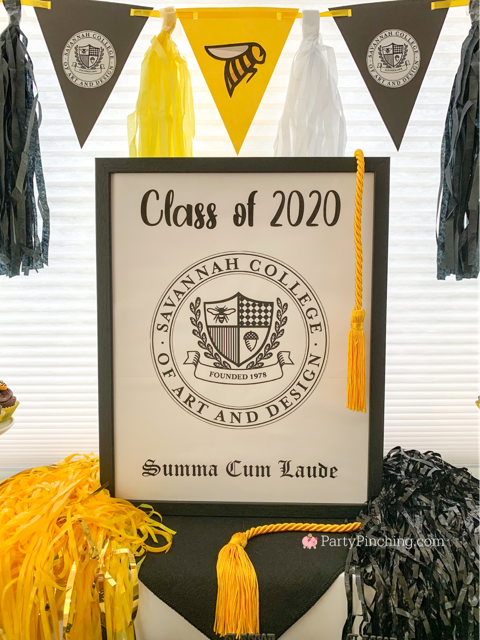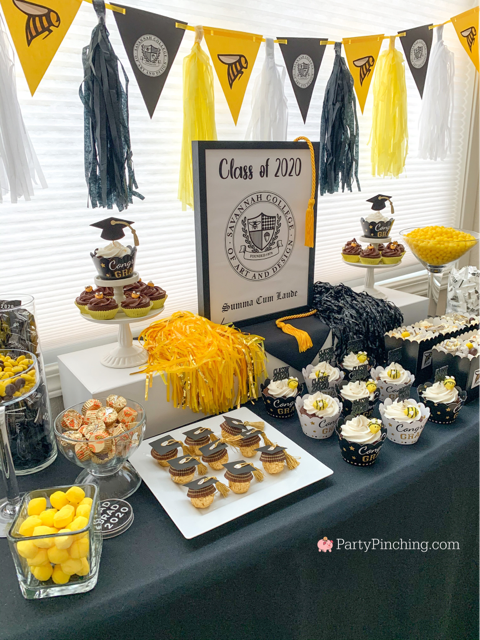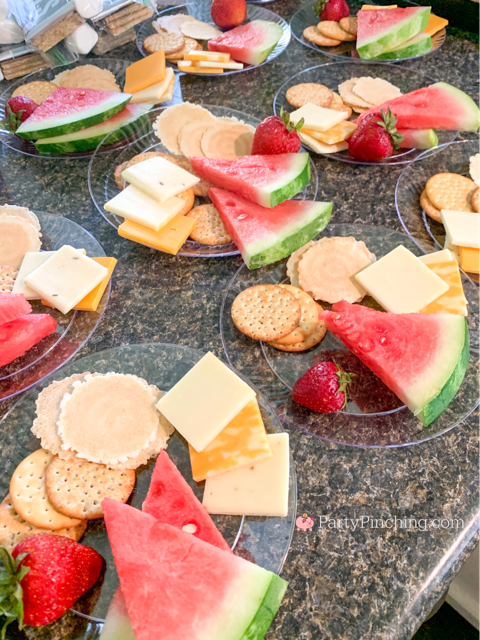 I made individual plates of food for the guests to enjoy outside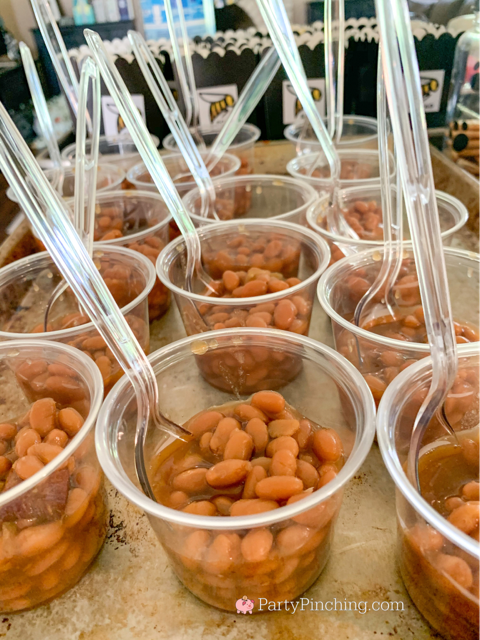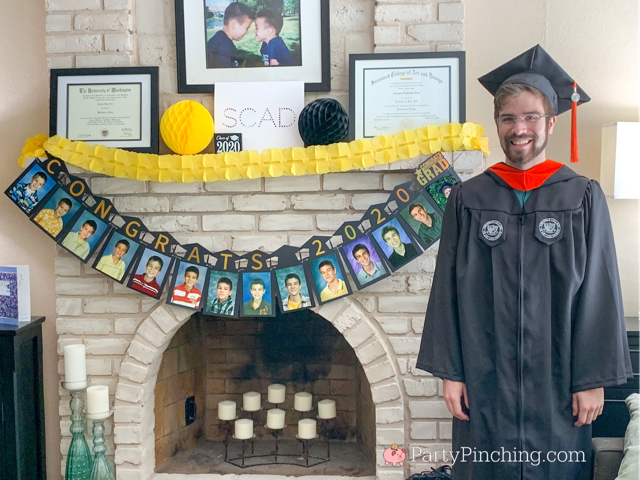 Found this cute banner on Amazon (see affiliate link above). I just added his school pictures throughout the years and it turned out so cute!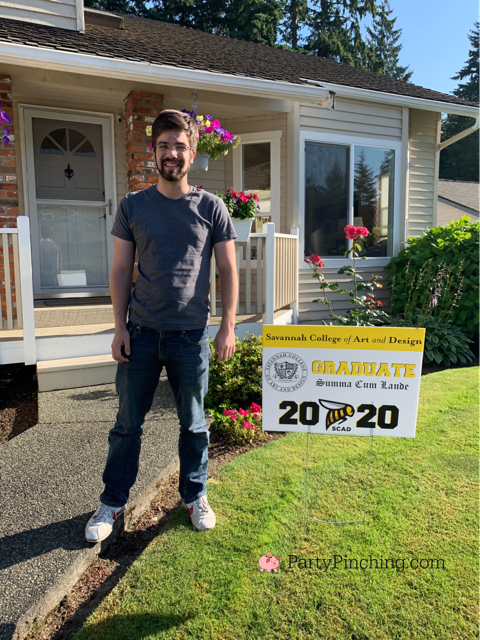 Fun sign to place outside – I designed it myself and then ordered from Office Depot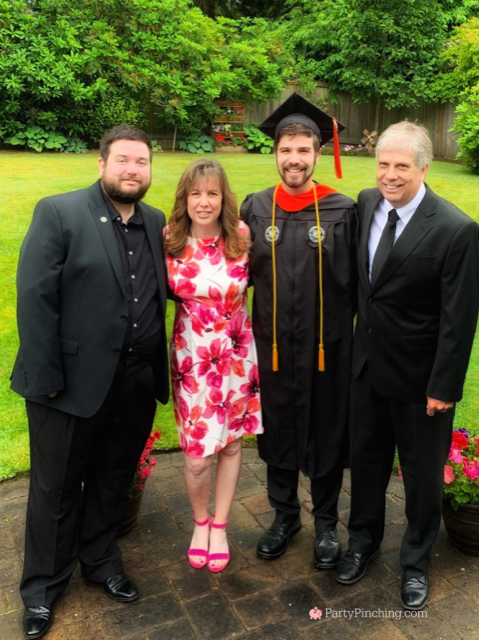 We are so beyond proud of you Carson! You have already become an amazing model maker for the Amazon series The Underground Railroad and Netflix's Thunderforce. We can't wait to see all of the wonderful creations you will build in the future!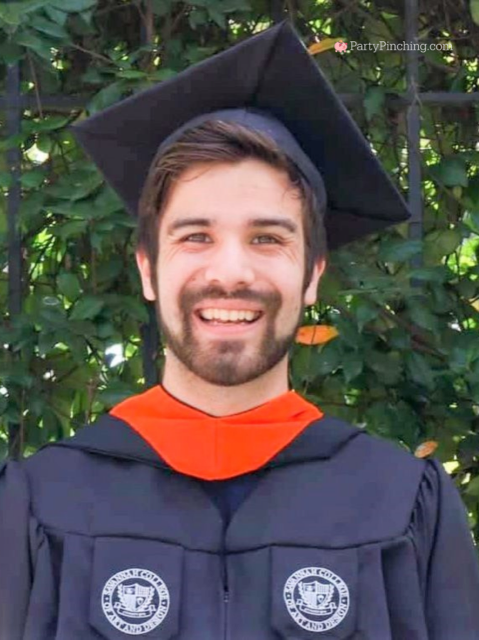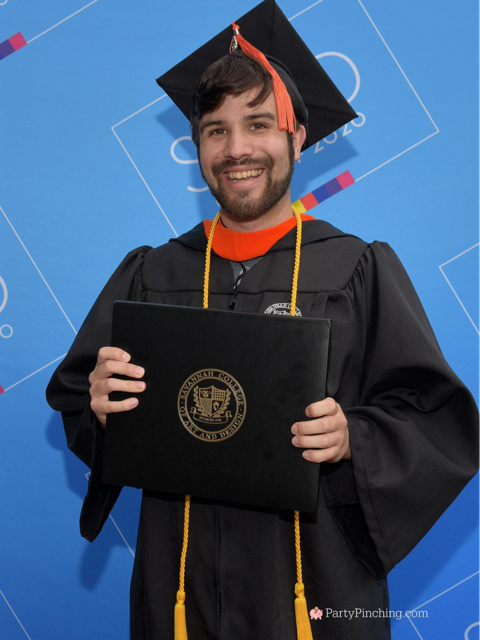 A year later – the in-person graduation ceremony in Atlanta
For more of the Best Graduation Party Ideas click here