I've rounded up THE BEST GRADUATION PARTY FOOD IDEAS that your guests and graduate will LOVE!
Graduation Open Houses don't have to be a lot of work, make it easy but fun and make sure you include your graduate's favorite foods!

Below are Graduation Party Ideas 2022!

After all, it's their day and their friends will be there too! When my sons graduated they wanted their favorite burgers from a local joint so we put in an advance order, picked them up and put them in large silver chafing dishes. They were a HIT!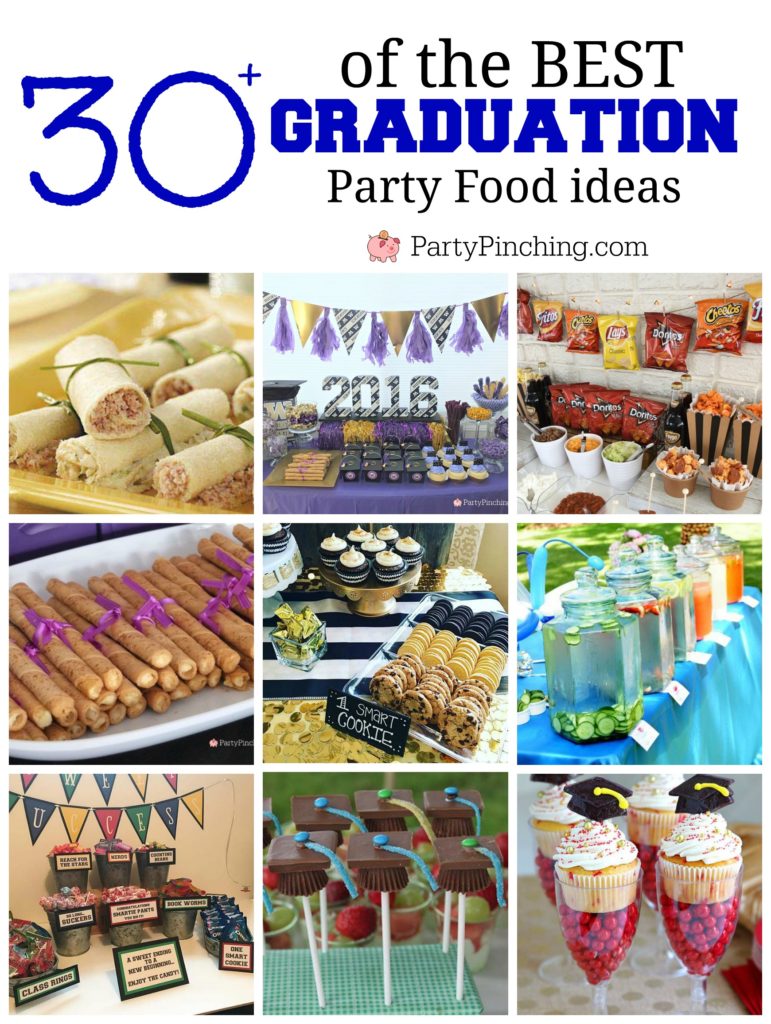 Scroll down for more of the BEST GRADUATION PARTY FOOD ideas!
This Grad Marquee Cake by Wilton is so cool!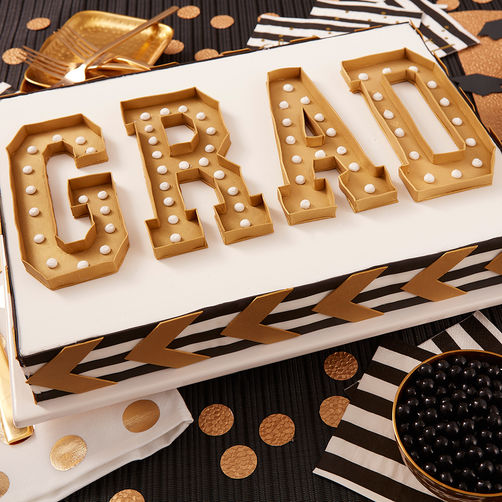 Infused Water Bar – water infused with cucumber, watermelon, strawberry and more! via Pinterest – source unknown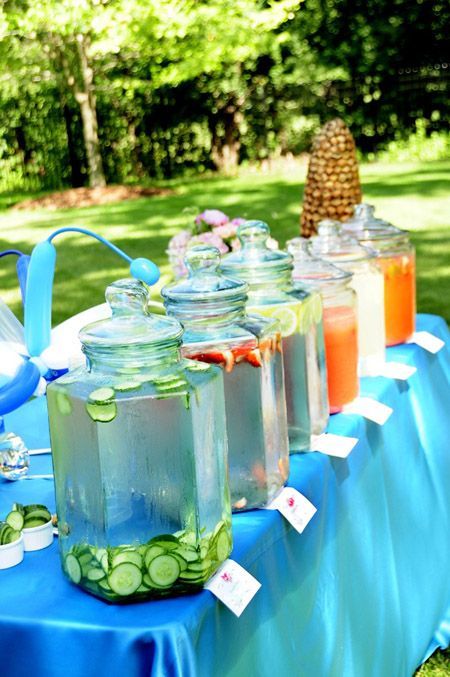 Tower of Graduation Cupcakes – cute idea to put a grad cap cake on top! via Pinterest – source unknown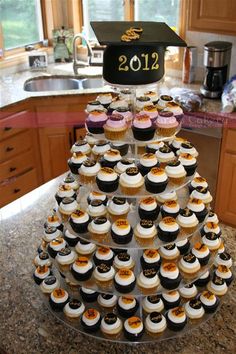 I mean what grad wouldn't love a chocolate fountain? by Nurulhanira Blogspot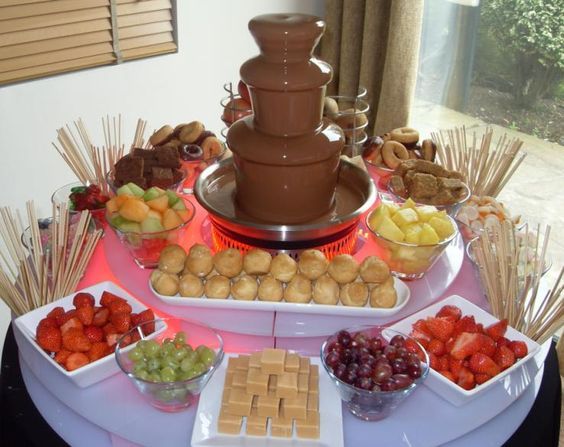 Great way to keep your drinks cool! Even comes with the graduation cap! by Oriental Trading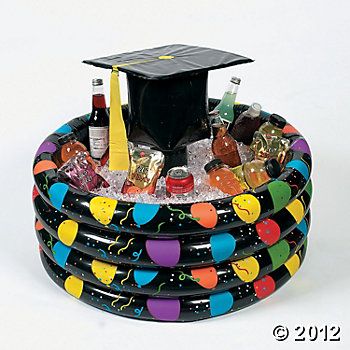 Assorted fruits, veggies, artichoke dip and chips in clear paint cans for an artist theme graduation! See more on Party Pinching here.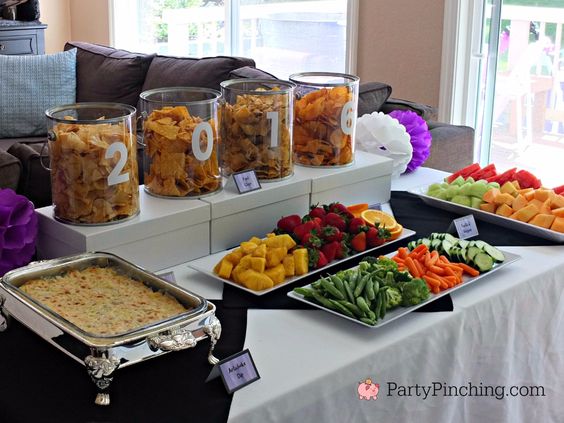 Walking Taco Bar! A High School Favorite! by Giggle Living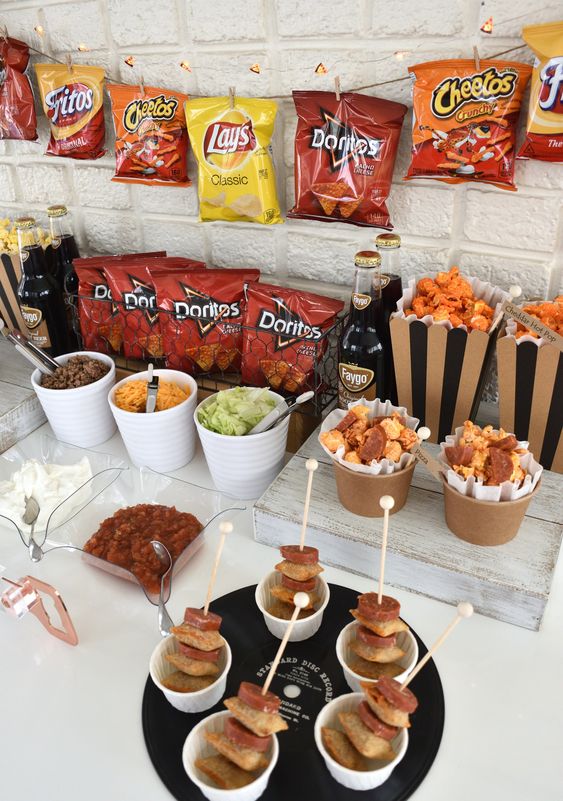 Pirouette Cookie Diplomas (cigar cookies) by Party Pinching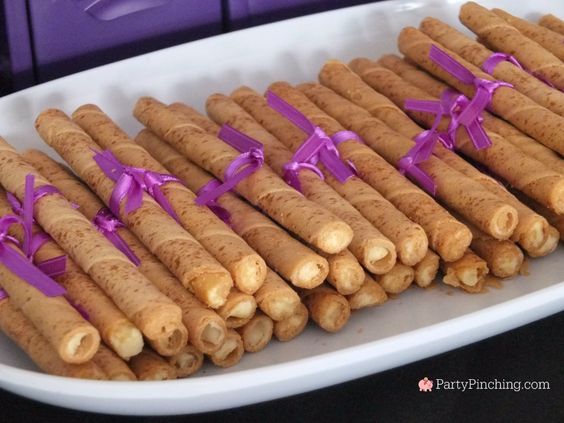 Graduation strawberries all dressed up in their caps & gowns by Punchbowl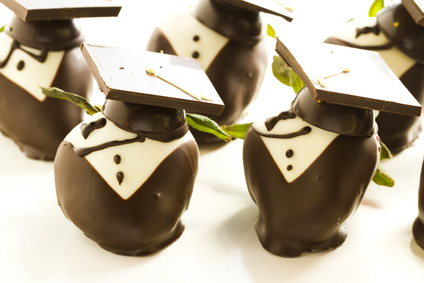 Adorable tassel cookies by Kimsmom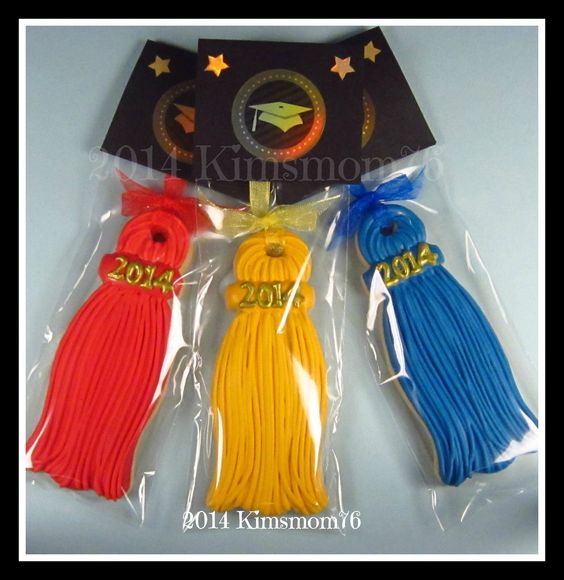 When your Open House guests stay until dusk, light the fire pit and break out the s'mores bar! Great idea by Trendy Wedding Blog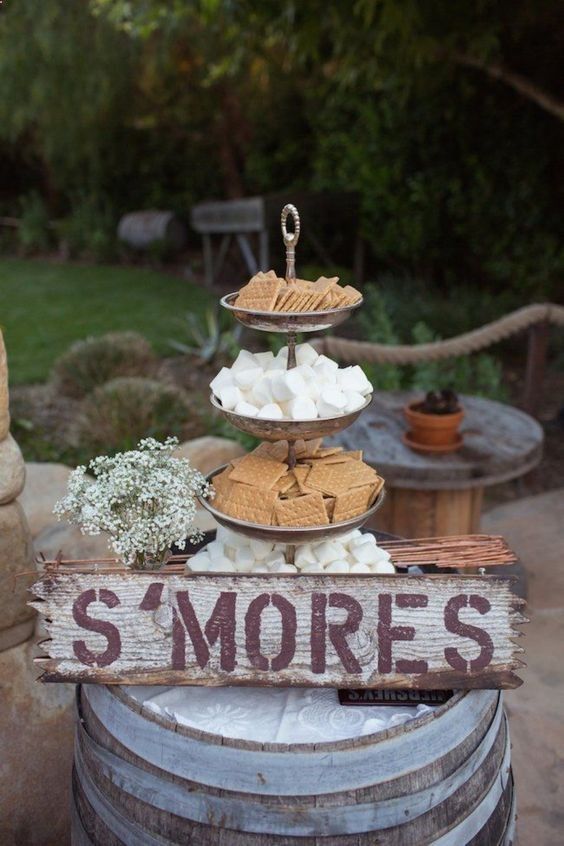 Finger foods like bruschetta and cheese & crackers are everyone's favorite! by Party Pinching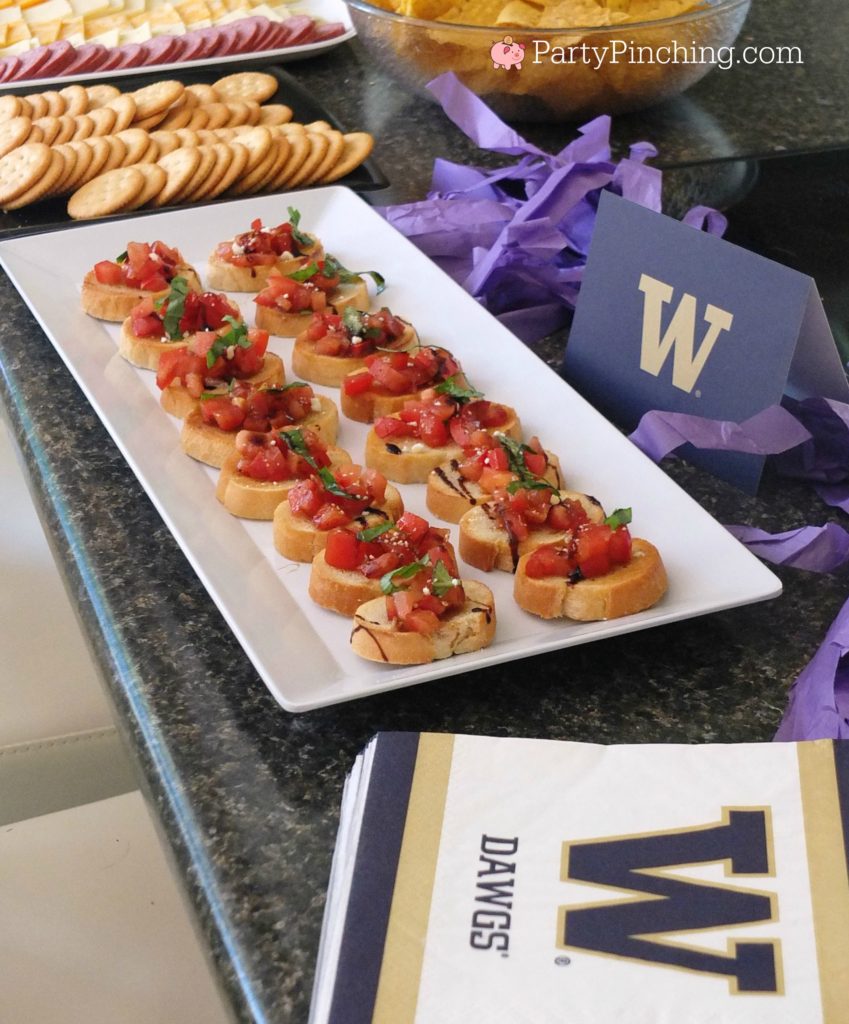 Sh*t Just Got Real! Poop Emoji Graduation Cupcakes – via Pinterest source unknown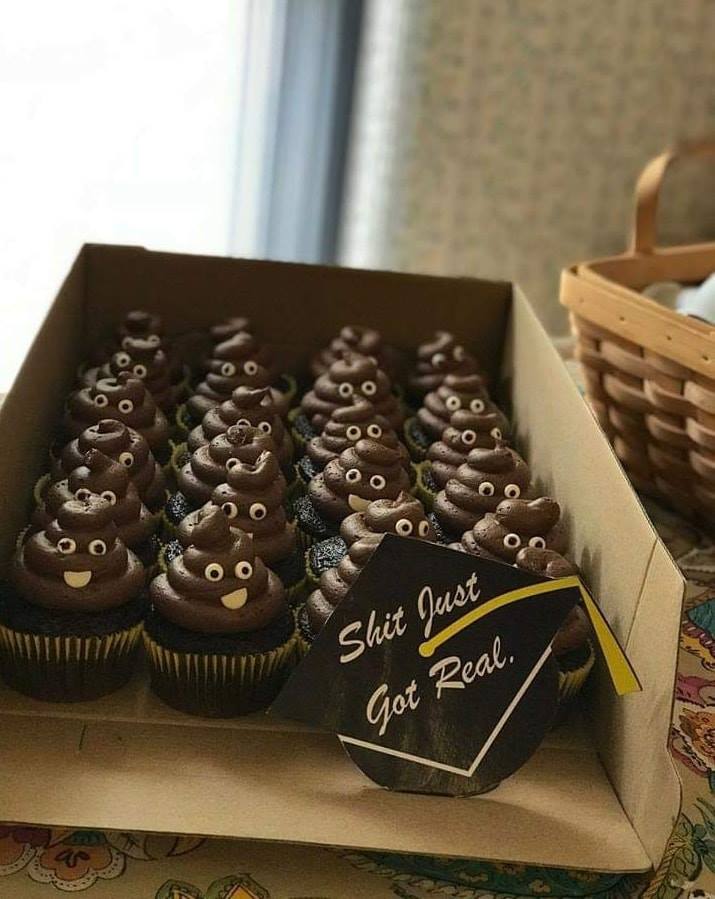 Make a cake that celebrates the grad's high school on one side and the college of choice on the other! via Pinterest – source unknown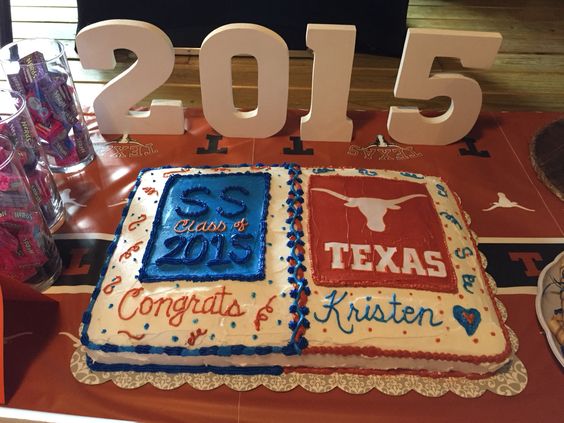 Oh the Places You'll Go Graduation Cupcakes – fun for any type of Graduation – pre-school, grade school, high school or college! Easy to make too! by A Mom's Impression

Happy Graduate Cake Pops – super easy to make and no-bake too! Get the directions from Party Pinching here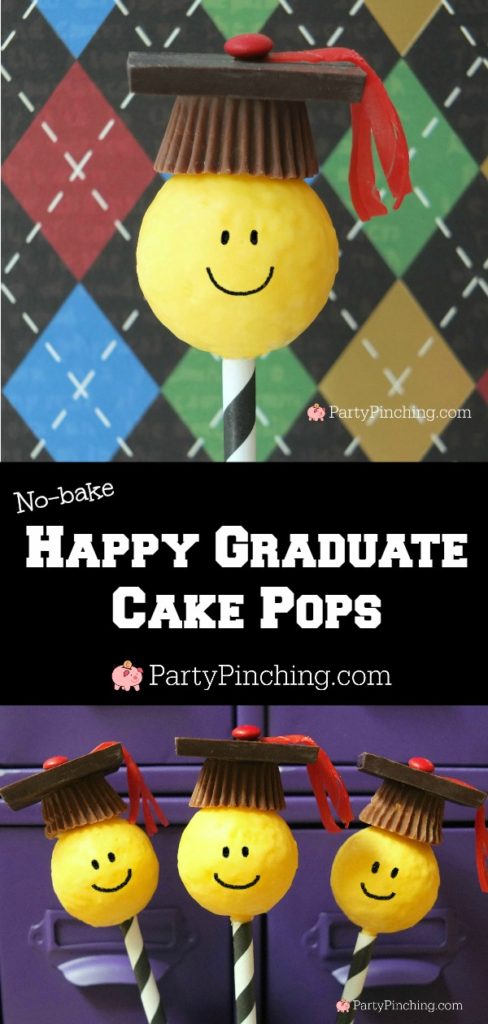 Easy salad meat & cheese trays are the perfect finger foods for a Graduation Open House. Place the salad in a pretty metal bowl with ice to keep fresh and cold. More food ideas by Party Pinching here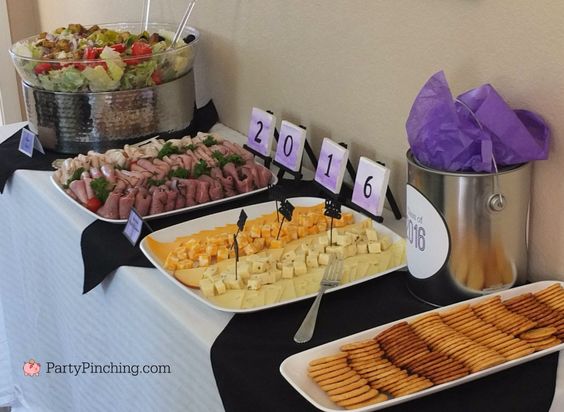 Sweet Success Candy Bar! With "So long Suckers", "Smartie Pants", "Class Rings" and more! Fun idea by KD Occasions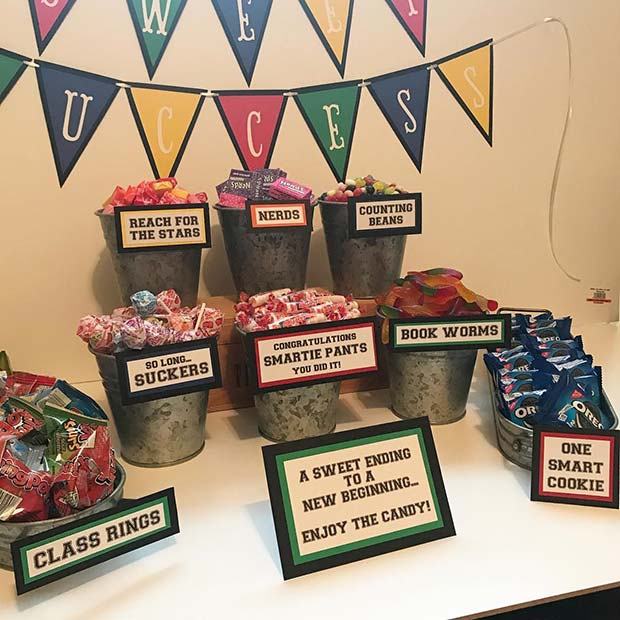 Cute Snack Cake Diplomas using Swiss Rolls or HoHo's by Party Pinching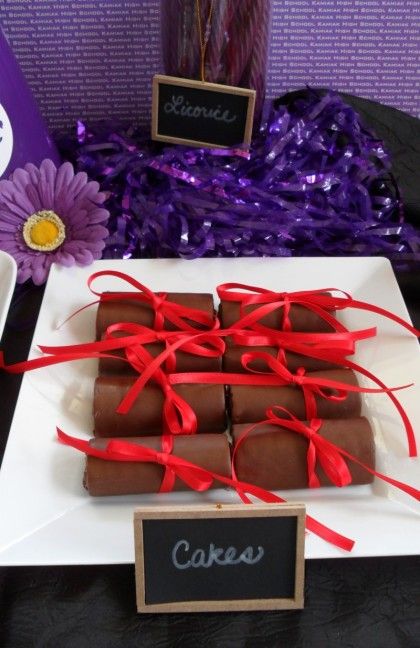 Adorable Diploma Finger Sandwiches by Taste of Home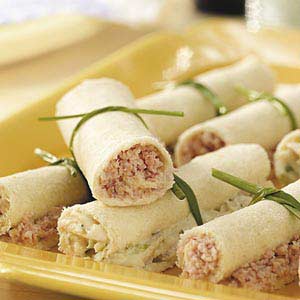 Wouldn't your grad just LOVE this SODA BAR?!! We think so too! by the Crafted Sparrow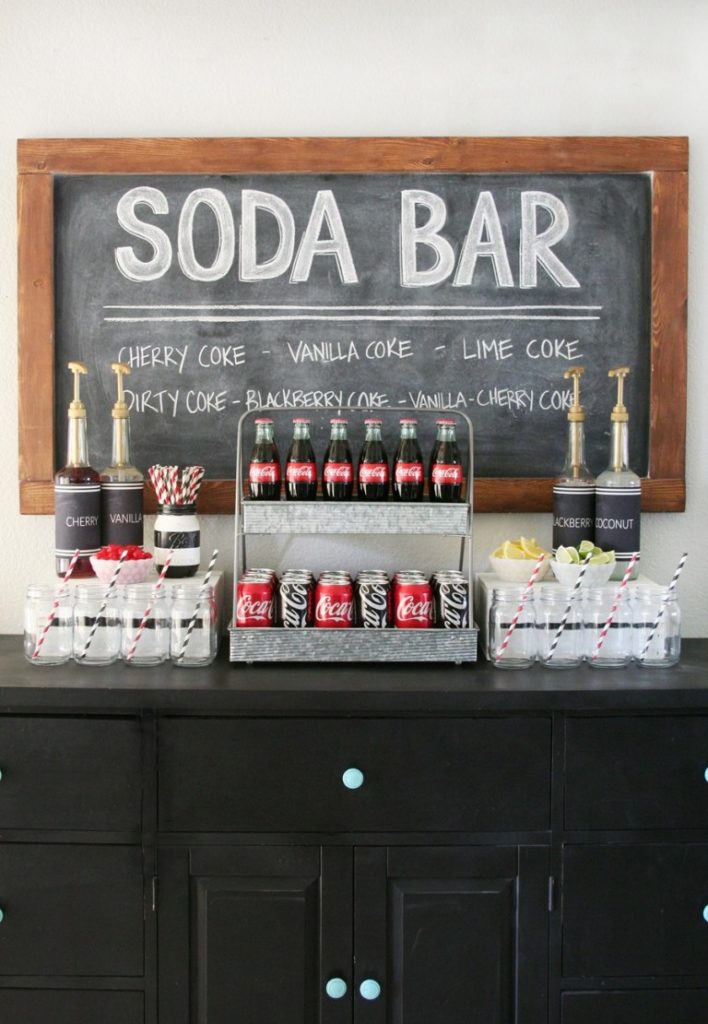 Graduating Year Cupcakes – stunning and easy display via Pinterest – source unknown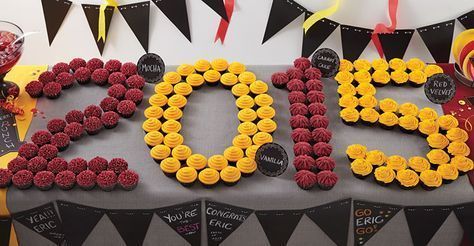 Fun fruit drinks with the Graduate's year! Cut out the fruit using graduation numbers cookie cutters and skewer them. Place in water or lemonade or your drink of choice! Great idea by Debi Lilly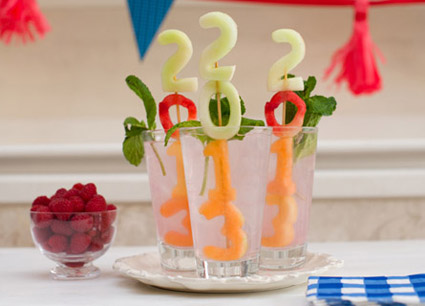 Diploma Cupcakes – super easy to make by Party Pinching. Directions here.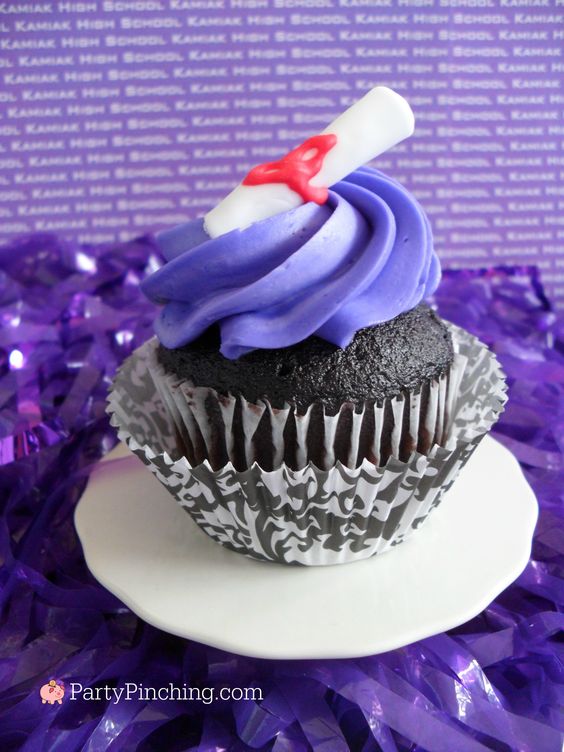 Graduation Jello Shots – make them with your school colors! Perfect for the college grad! Idea by Natis Arrangements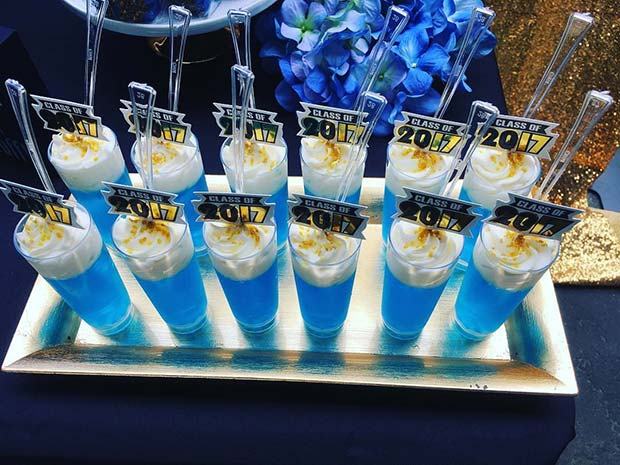 Candy mortarboard graduation caps! Put them on a stick and make them into pops! By I Save A to Z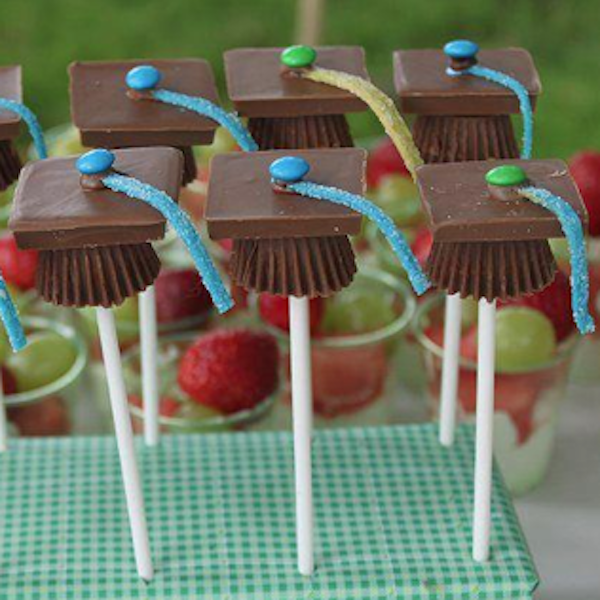 Bright Future Felt Board Cake! Super cute idea by Wilton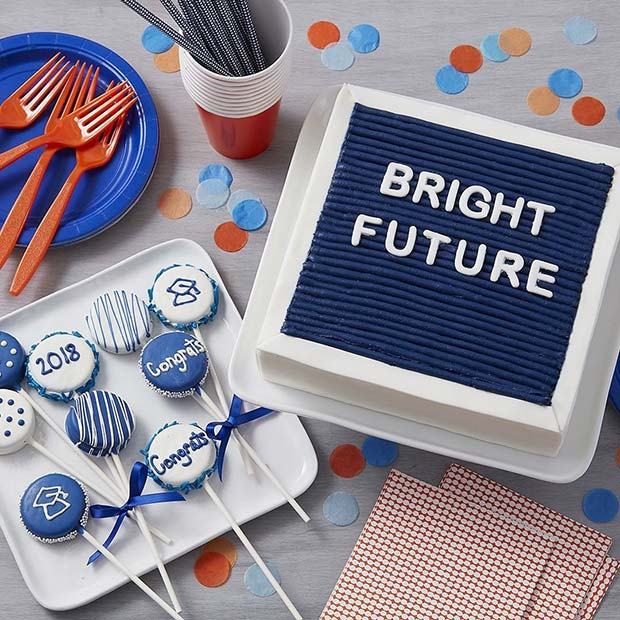 We have THE BEST GRADUATION IDEAS HERE AT PARTY PINCHING! Get more easy and creative Graduation ideas here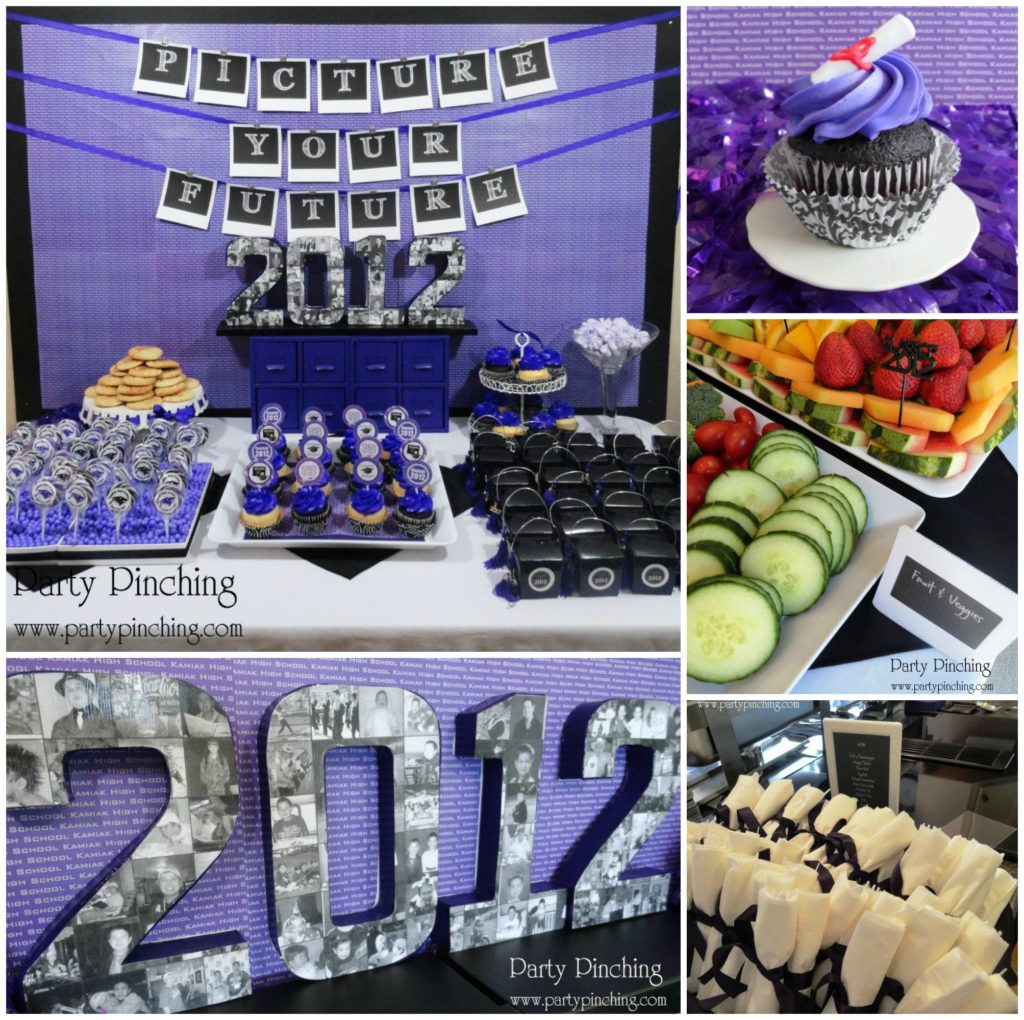 Ideas for graduation party – visit
https://partypinching.com/category/graduation-party