Here's a full round-up of April Fools' Day food pranks! A fun way to trick your friends and family – kids will love these food imposters!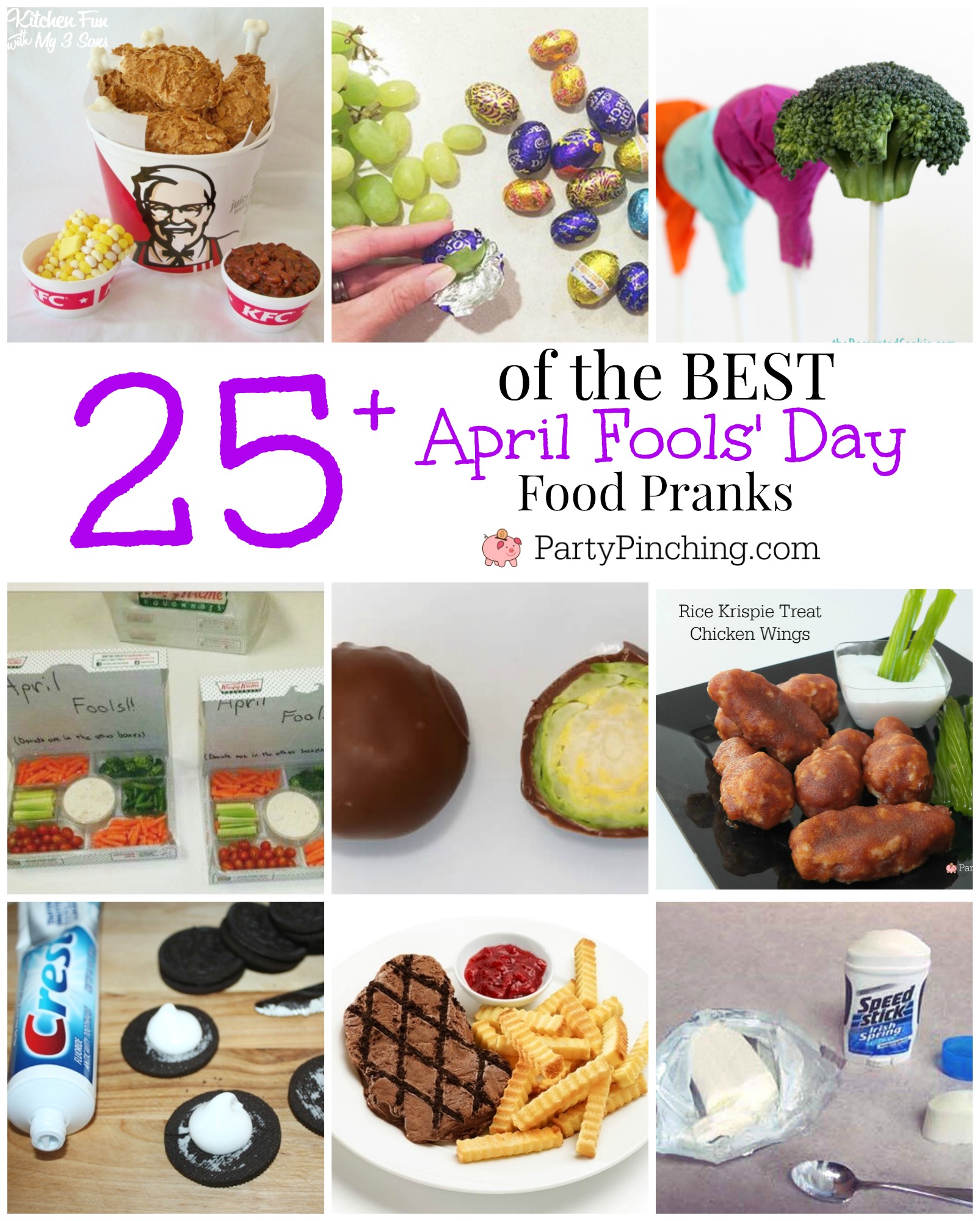 Buf-faux-lo Chicken Wings! These are made from Rice Krispie Treats with a yummy orange and brown sugar glaze on top. Pair with green licorice "celery" sticks and marshmallow fluff. So fun and this fooled my family! I'm serious! Get the recipe here.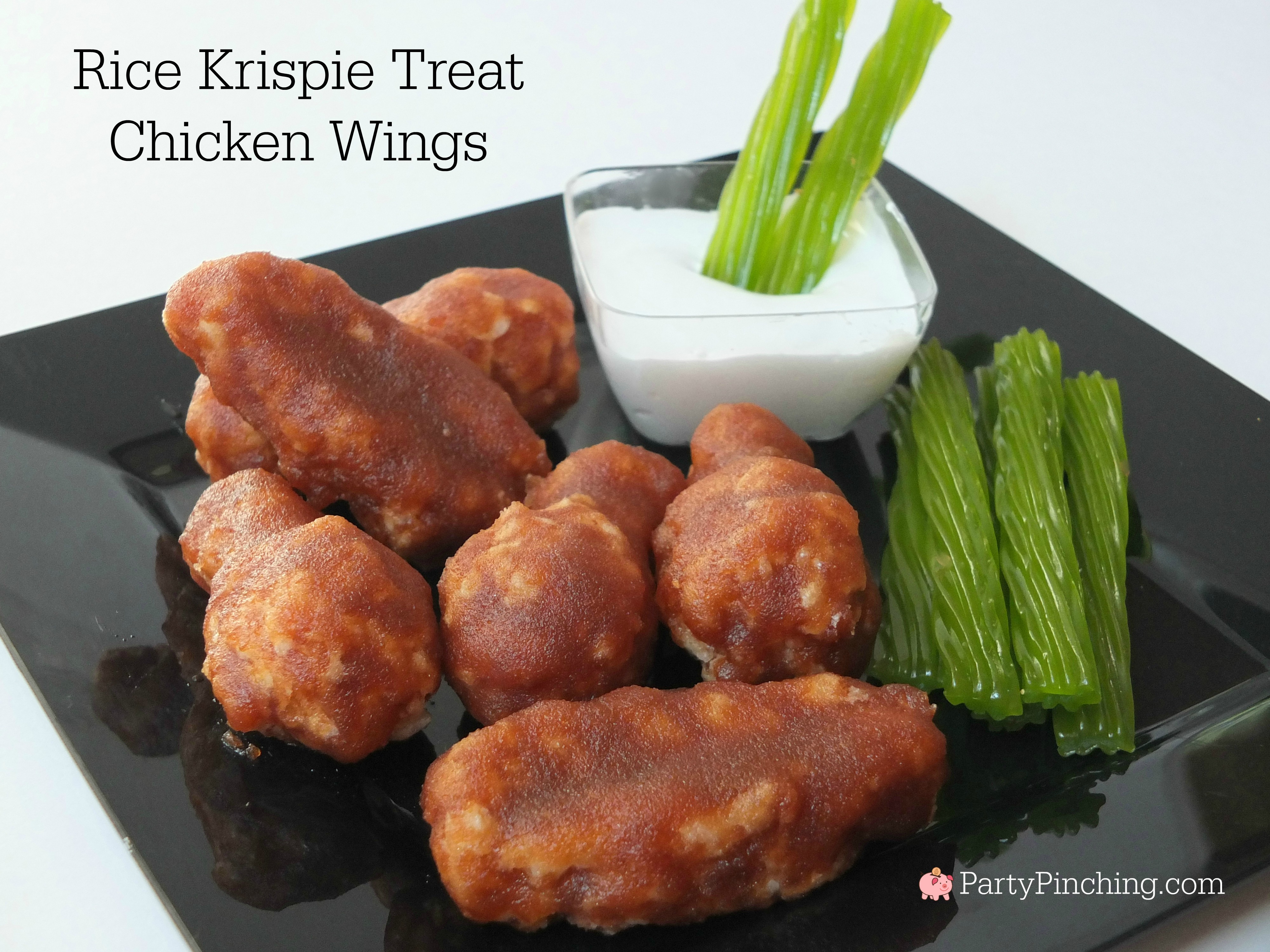 Kentucky Fried Chicken! Make from Rice Krispie Treats & Cornflakes. The sides look so real too! via Kitchen Fun with My 3 Sons.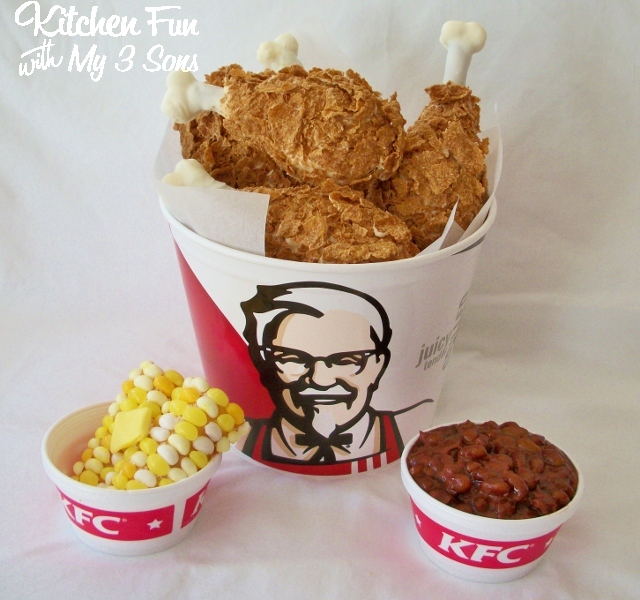 Jello fruit punch via Pinterest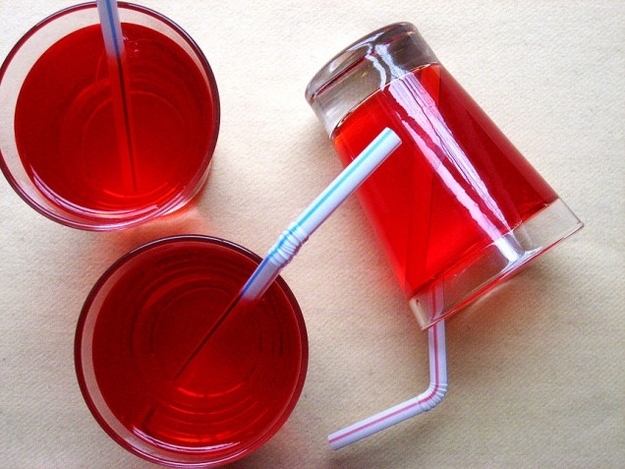 Chili? Not really. Turn chocolate cake or pudding into a chili look alike with jelly beans – get the directions here: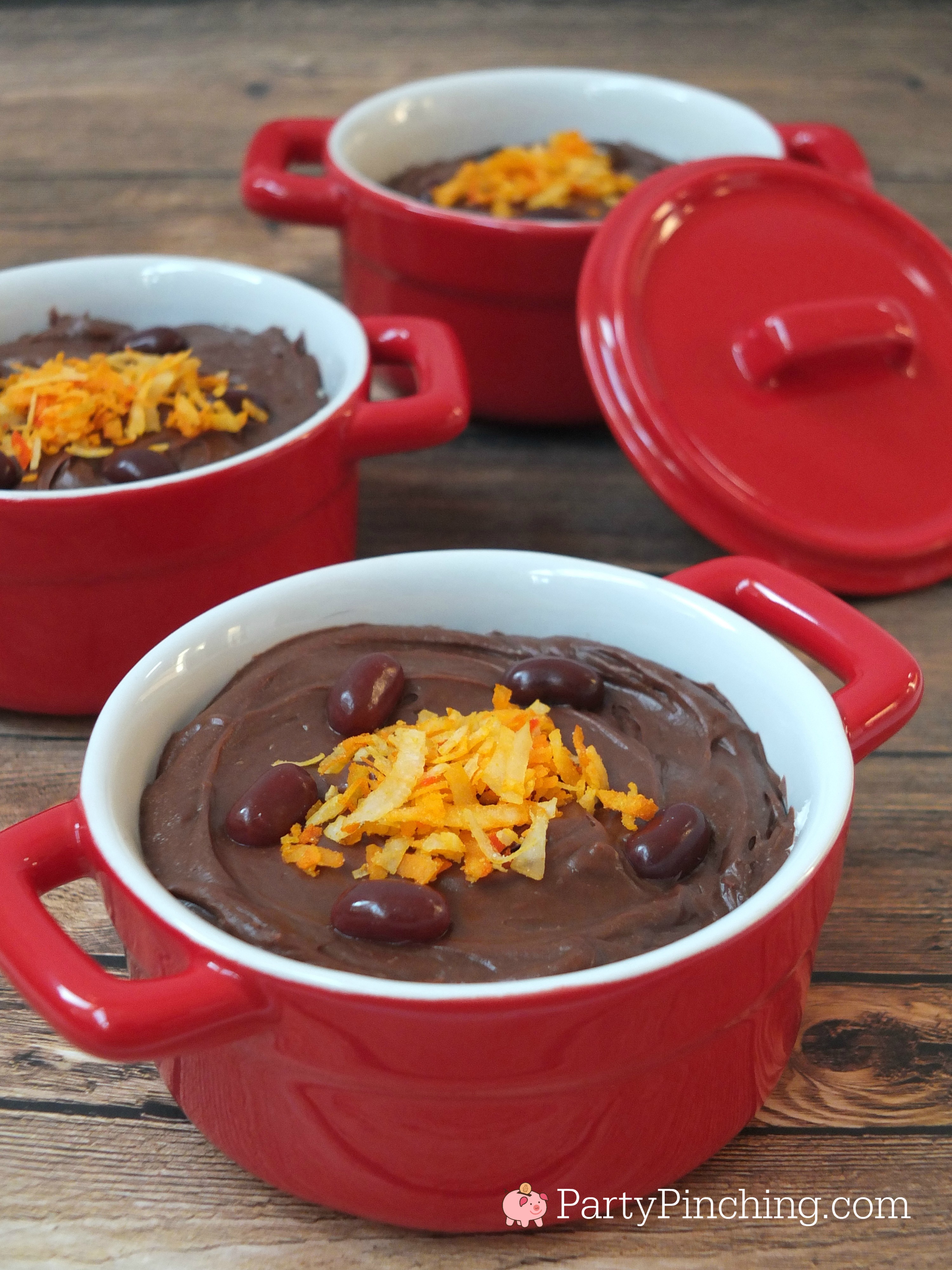 Caramel "apple" onion. via Memes.com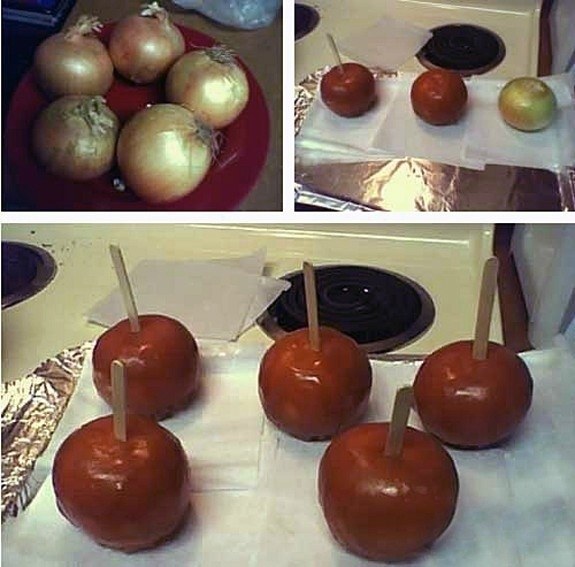 Grilled cheese (pound cake & orange frosting) via Yummly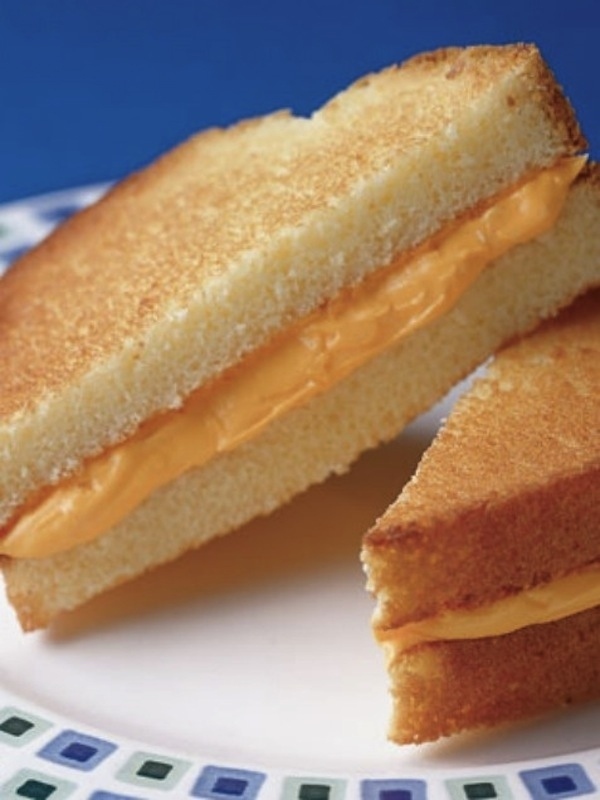 Dunkin Donuts made from turkey meatloaf! Get the recipe from Kitchen Fun with My 3 Sons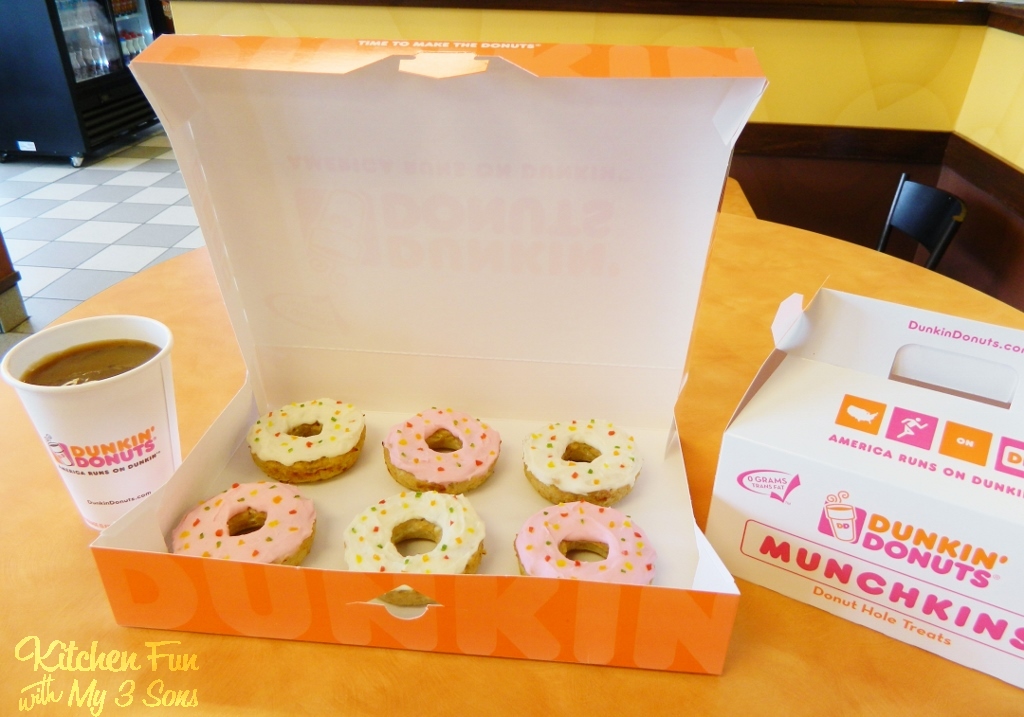 Carrot Tootsie Rolls via The Decorated Cookie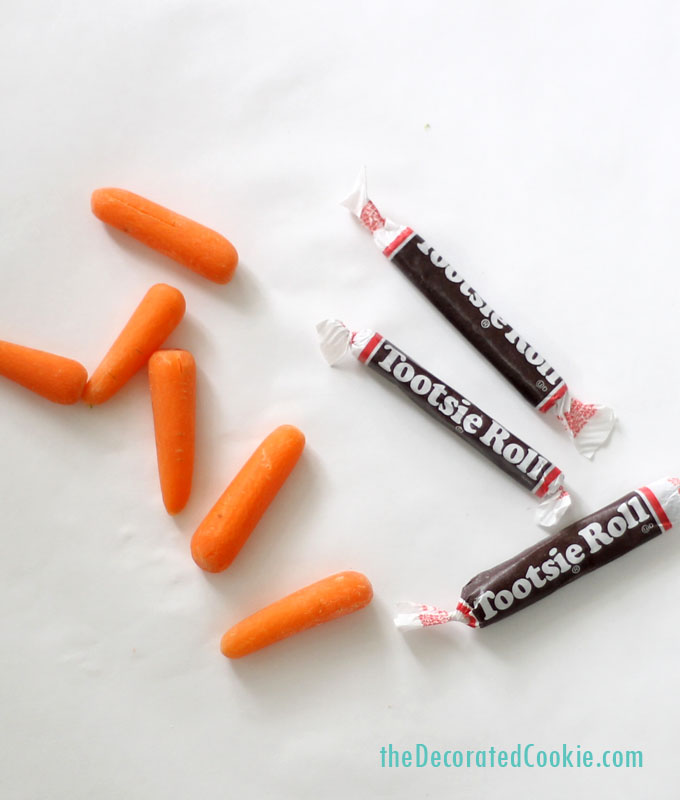 Egg cupcakes (the yolk is a butterscotch candy) and gummy bacon via Party Pinching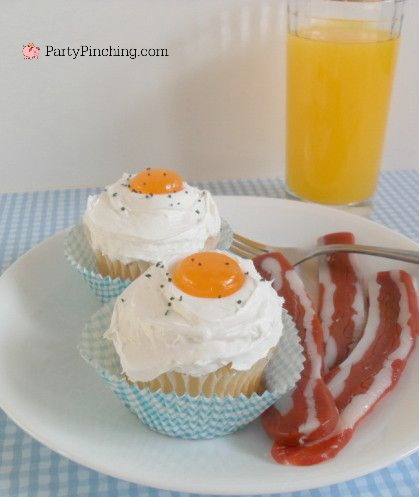 Chocolate covered Brussels sprouts. via Mark Sparrow Twitter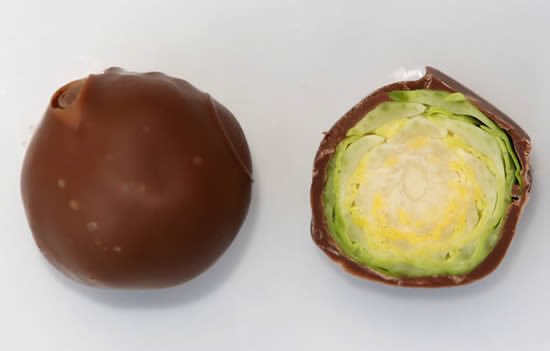 Grapes wrapped with chocolate Easter Egg foil. So cruel. via Bored Panda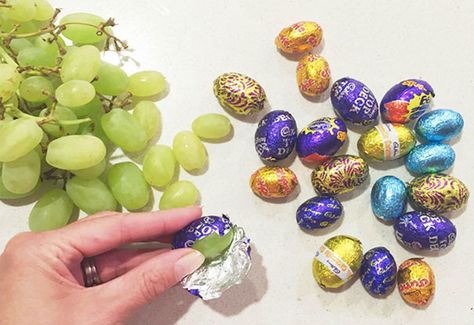 Ice cream hot dog & pound cake fries & bun via Hungry Happenings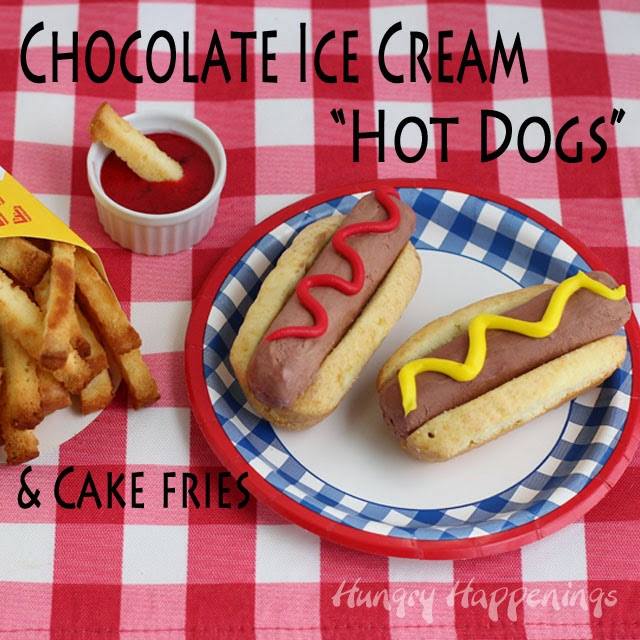 Meatloaf "pie" with beet mashed potatoes via The Idea Room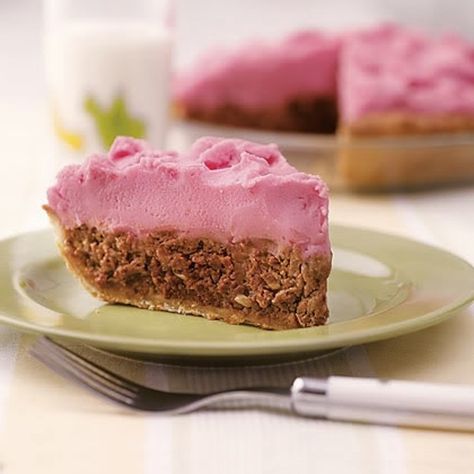 Peanut butter potstickers (really just white bread) with chocolate dipping sauce. Get the easy recipe here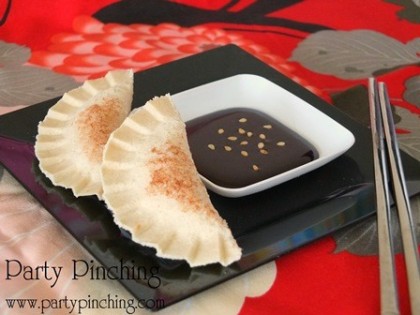 Deviled eggs filled with yellow buttercream frosting. Ew. via Today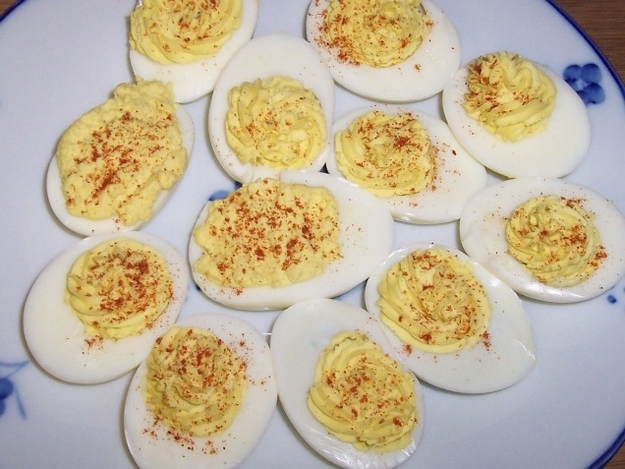 Chocolate bunny filled with mustard. via Instagram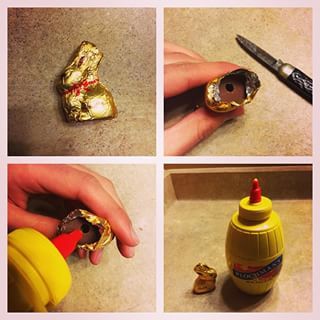 Broccoli lollipops. via The Decorated Cookie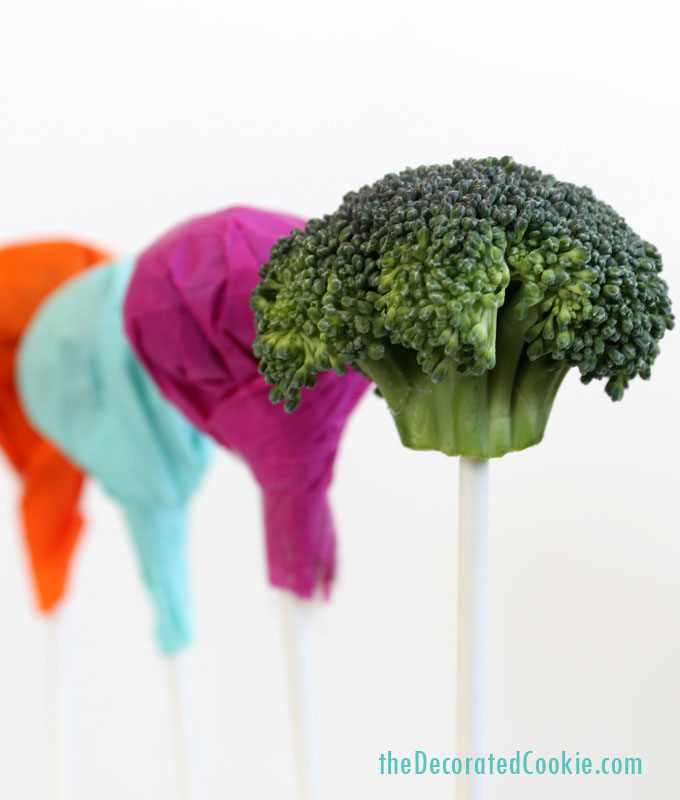 Shepherd's Pie? You lie!! Made from Cocoa Krispies. Get the recipe here.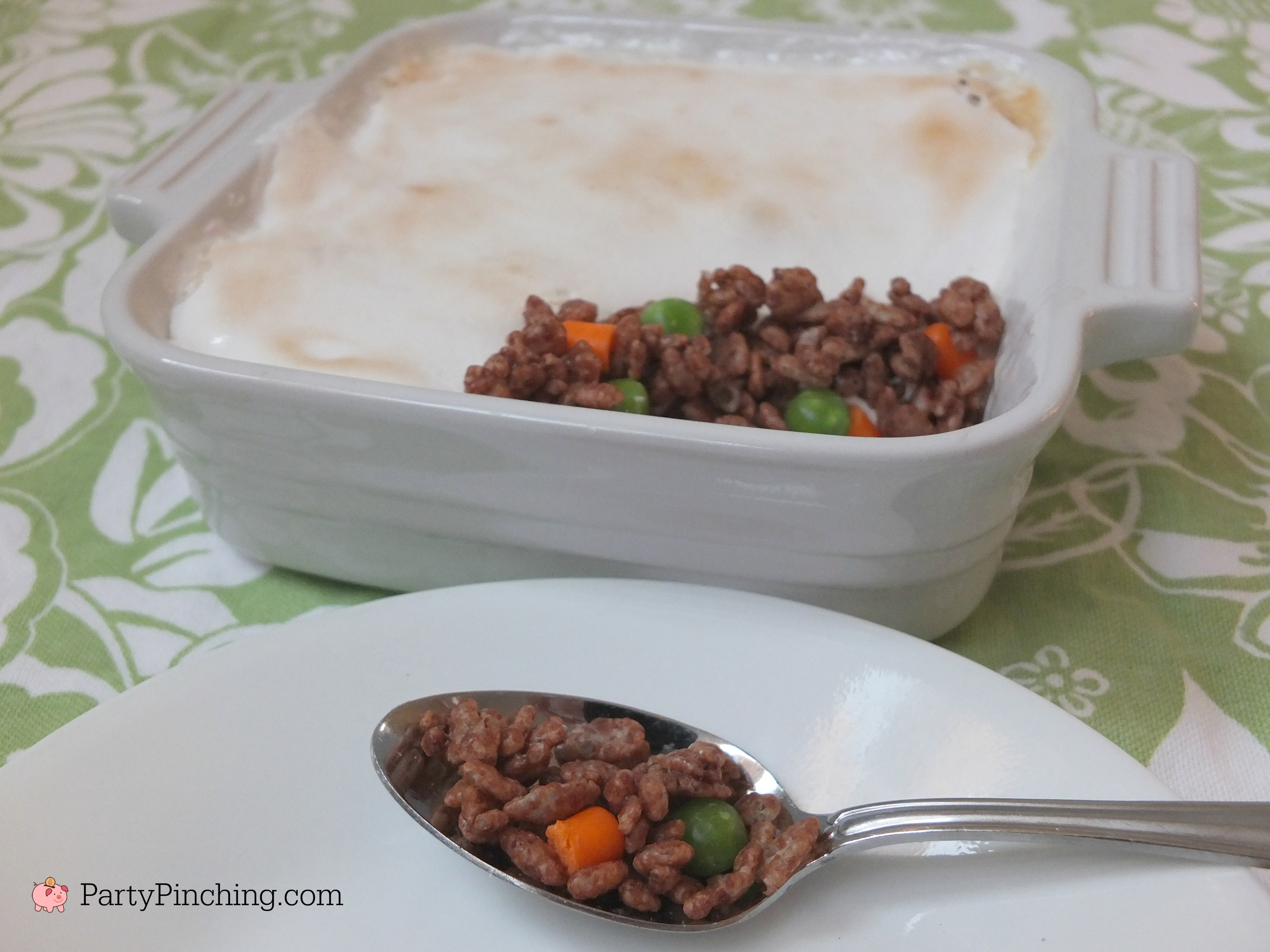 Replace the deodorant with cream cheese. Gross! step-by-step instructions via Trolling like a Bro.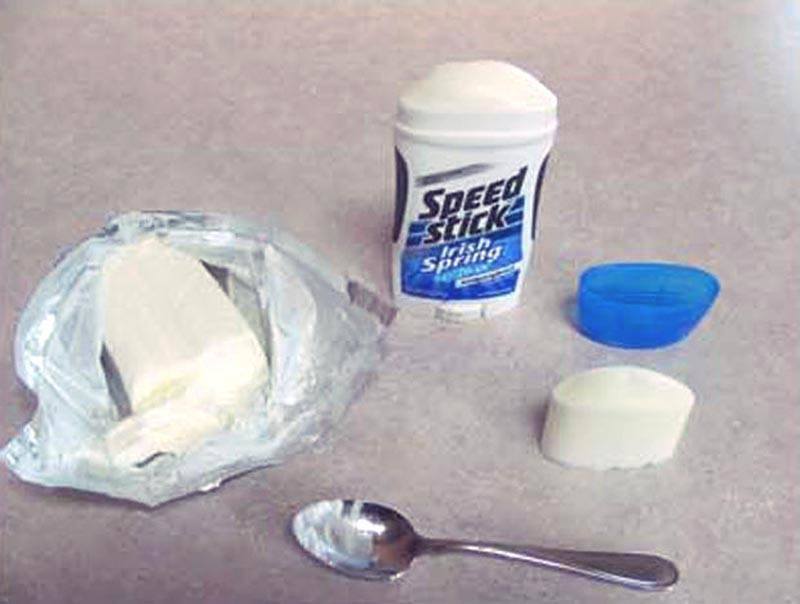 Mashed potato & gravy sundae via Bake at 350.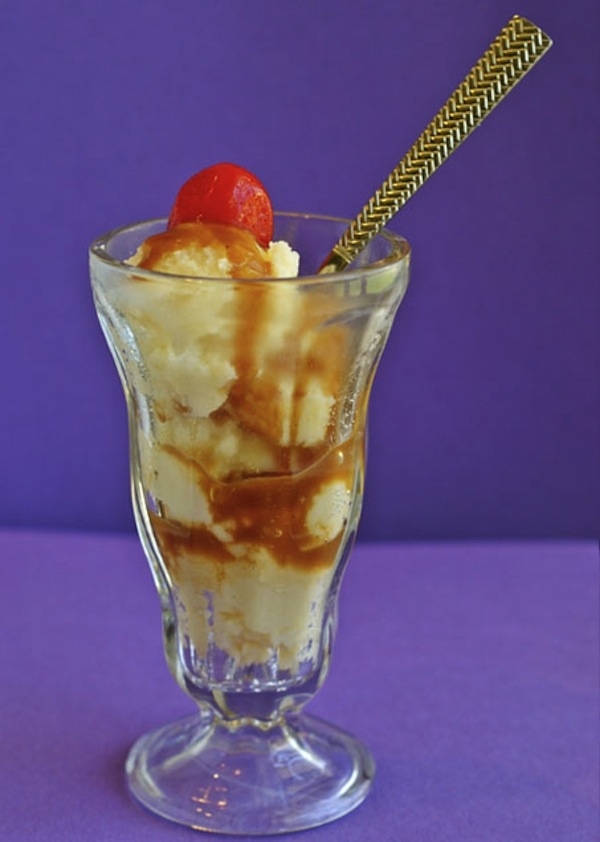 Skittles, M&M's & Reese's Pieces mix via Fascinately.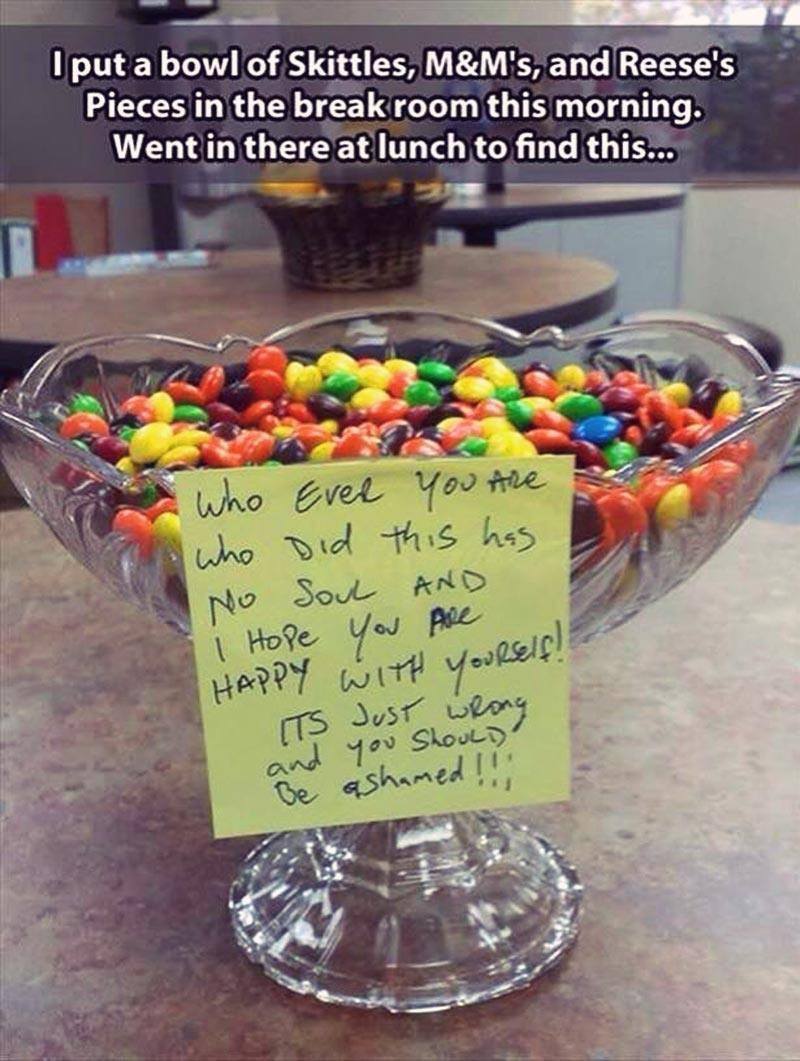 Steak (ice cream) and fries (pound cake) via Food Network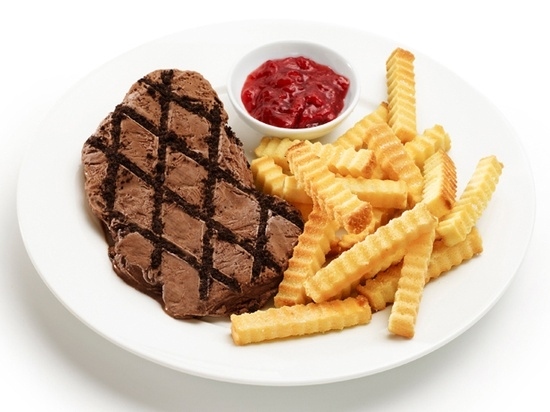 Meatloaf Cupcakes via Courtney's Sweets.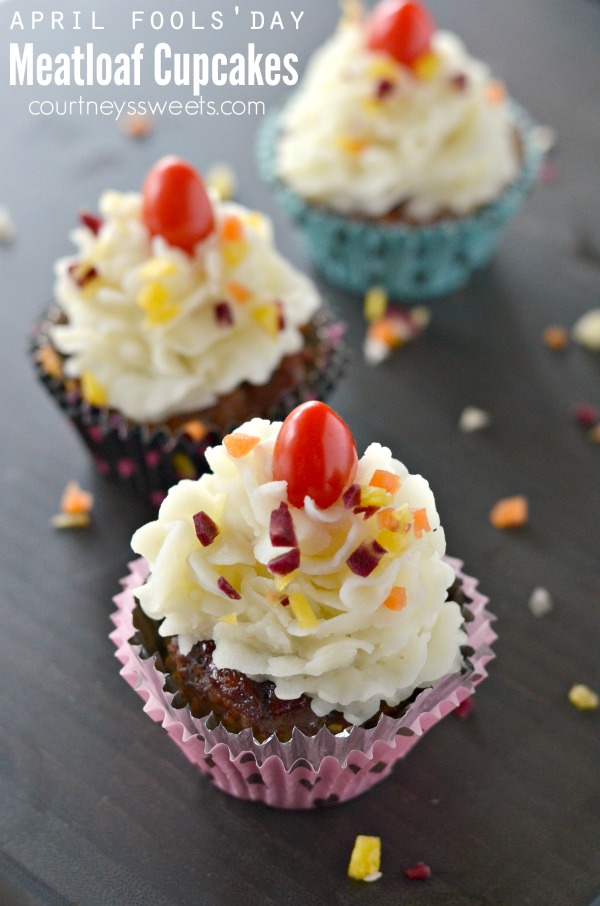 Krispy Kreme veggie tray via Buzzfeed.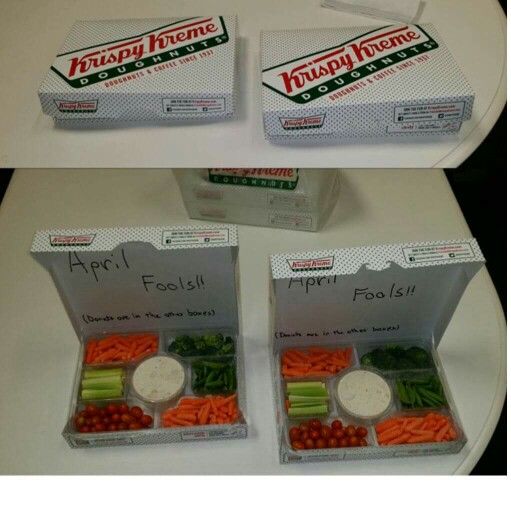 Mac and Cheese packet "orange juice" via Imgur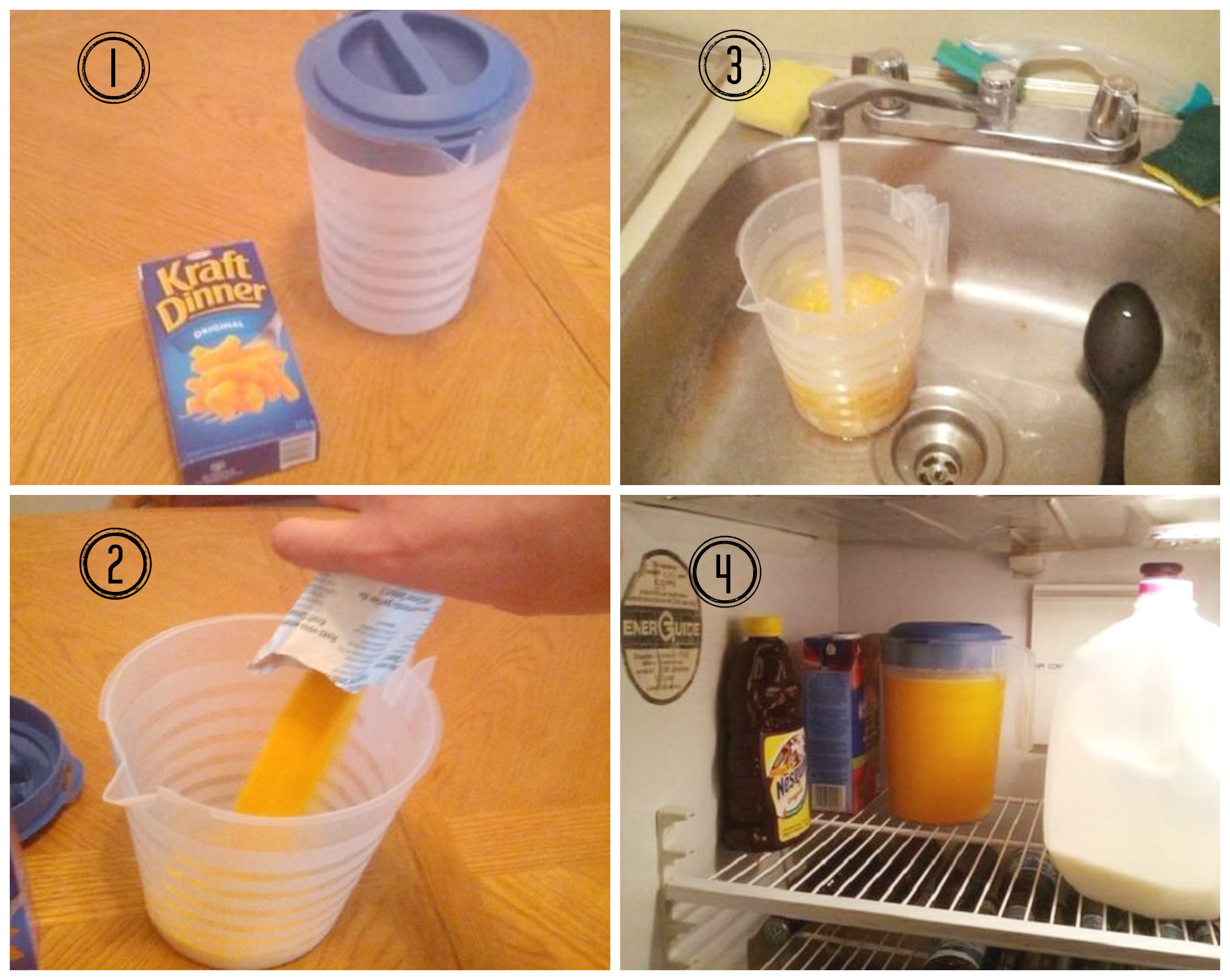 Oreos filled with toothpaste via Life at Willow Cottage.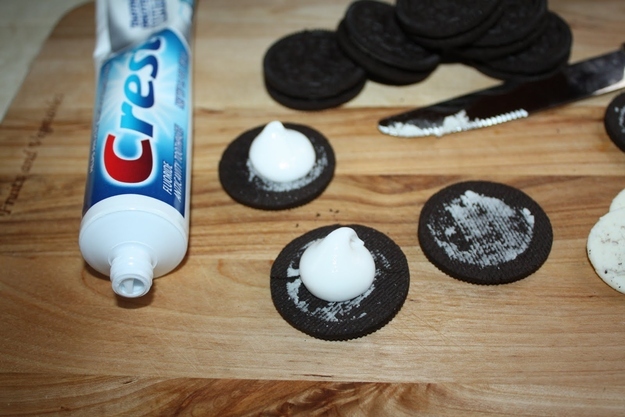 Cocoa Krispie Meatloaf and cupcake mashed potatoes. Get the recipe here.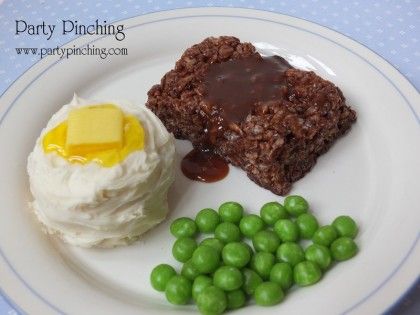 For more fun and easy April Fools' day prank ideas and tutorials, click here.