These pretty little unicorn tea cakes are the perfect petit fours for your Unicorn Tea Party! They are incredibly easy to make using Little Debbie Unicorn Cakes.
This post is sponsored with product and/or monetary compensation by Little Debbie. All opinions are my own. (This post may contain affiliate links and we may make a small commission from the Amazon links at no extra cost to you).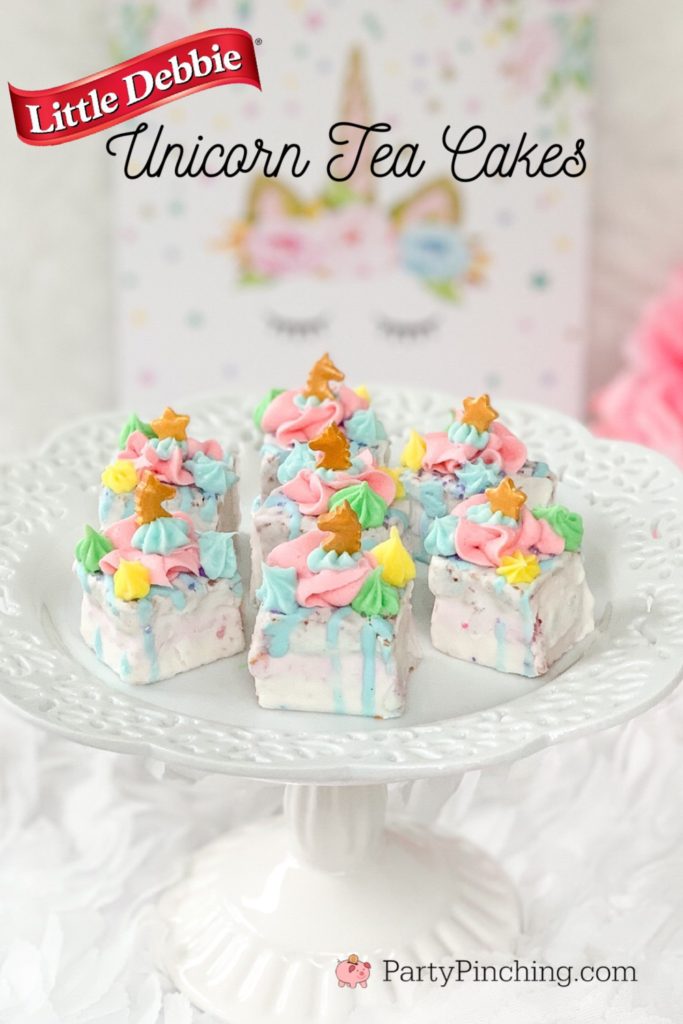 You will need:
Little Debbie Unicorn Cakes
White Candy Melts
Yellow, Green, Pink and Blue Buttercream Frosting (Get my best Buttercream Frosting Recipe by clicking here)
Gold Unicorn & Star Sprinkles
Piping Tips Wilton #17, #14, #21 and #30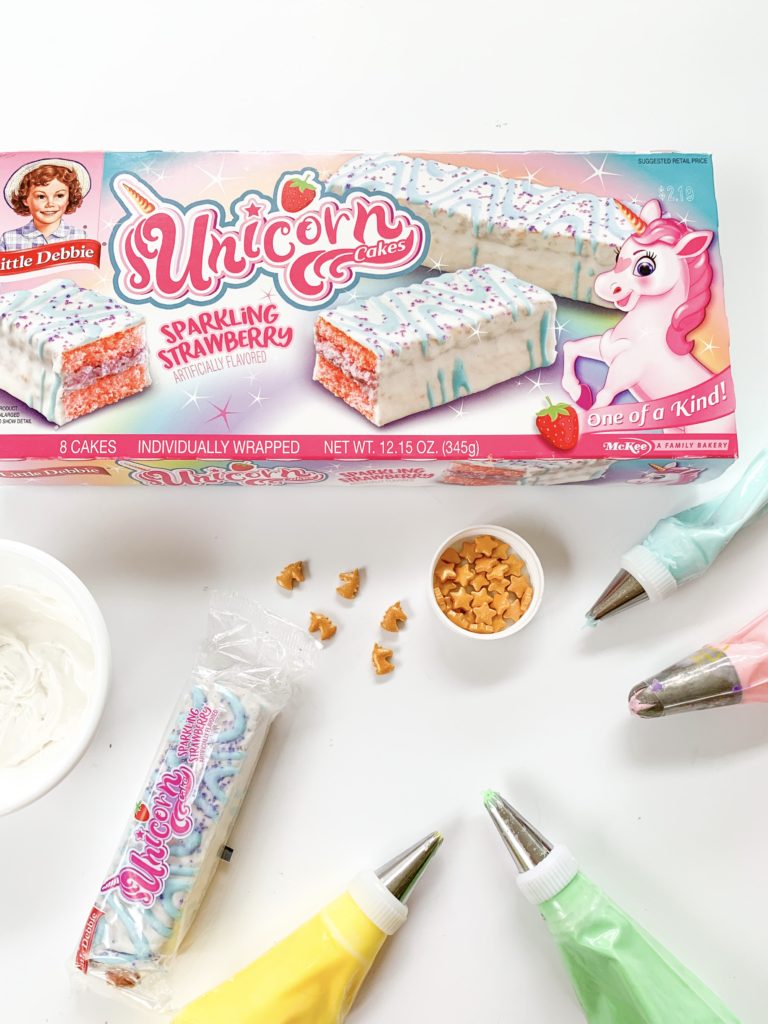 First, cut the Little Debbie Unicorn Cakes into small squares.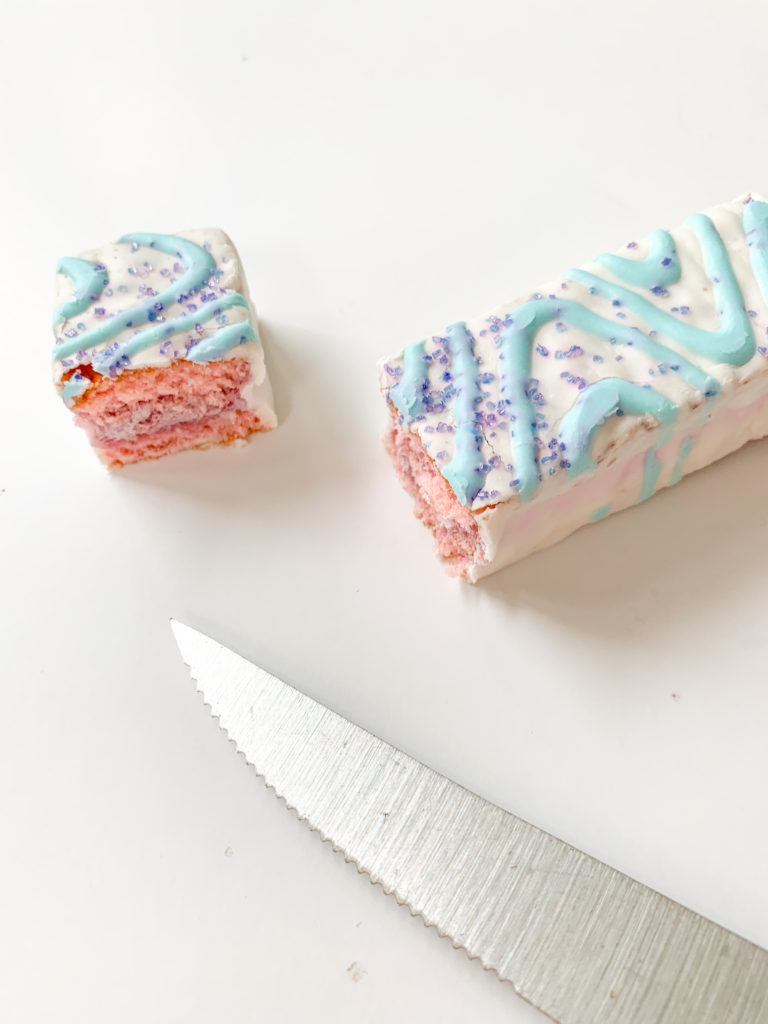 Next, melt white candy coating according to package instructions. Then, dip cut end of the cake into white candy coating and place on parchment paper to set.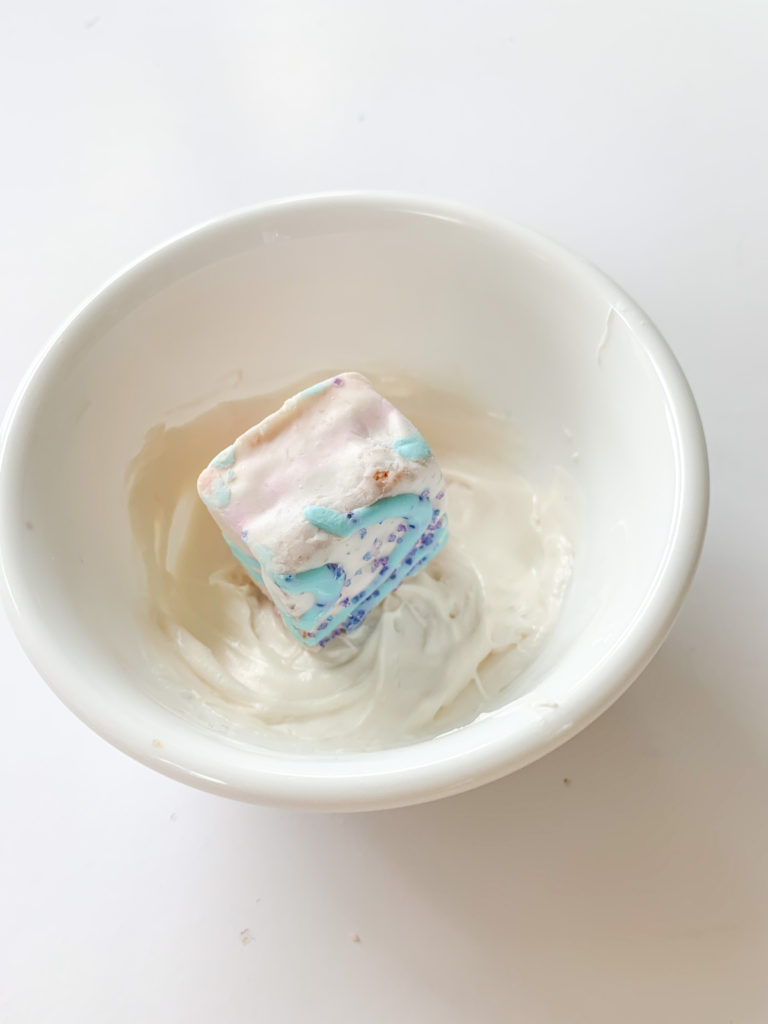 Pipe small flowers on top of each tea cake using all colors of the of the buttercream frosting.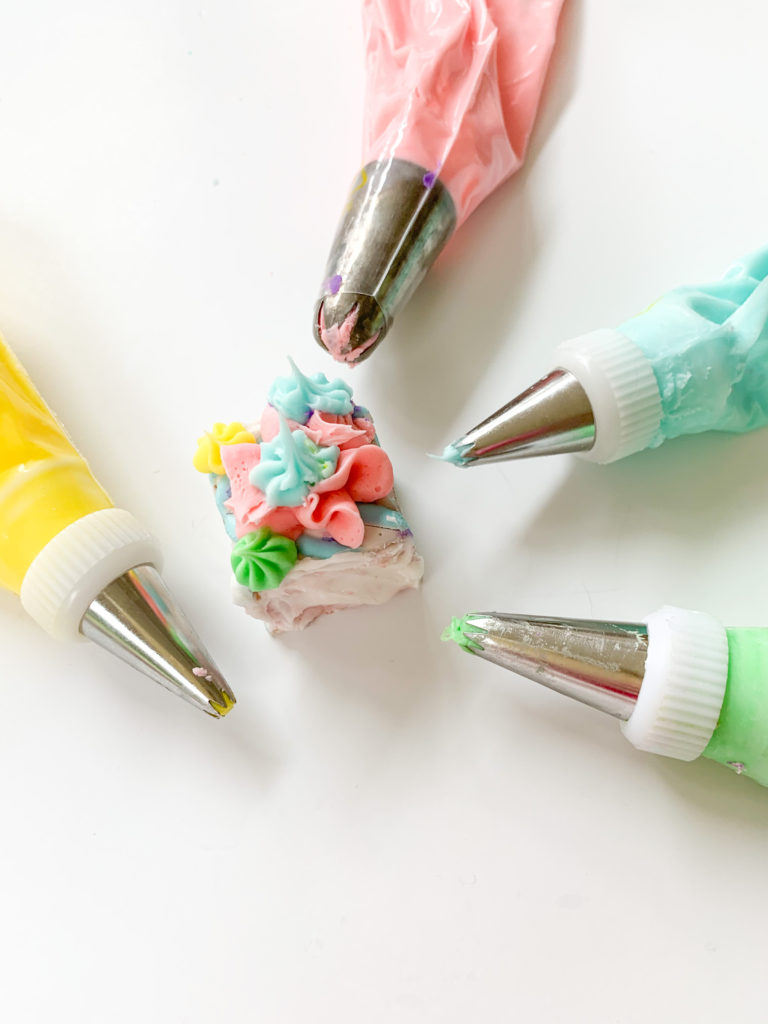 Place a gold unicorn or star sprinkle of top of each tea cake or you can make small unicorn horns out of fondant – get my easy directions by clicking here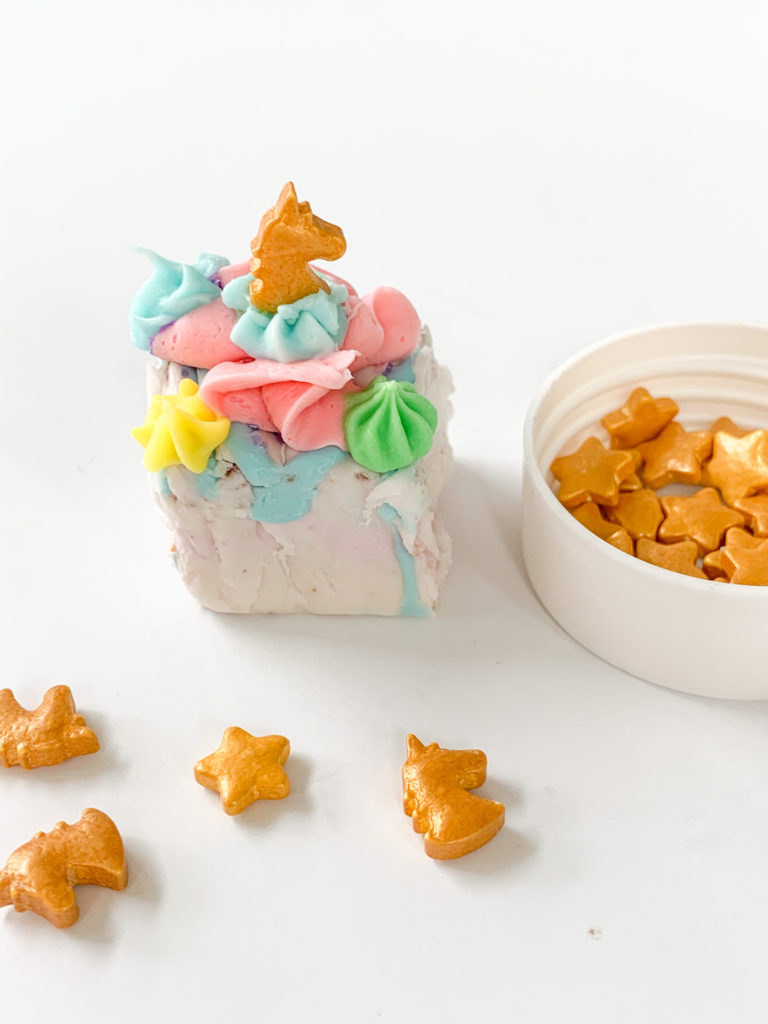 These Little Debbie Unicorn Mini Cakes are so pretty and petite! The sparkling strawberry cakes are perfectly pink for your unicorn party. They are my absolute favorite because they are super delicious.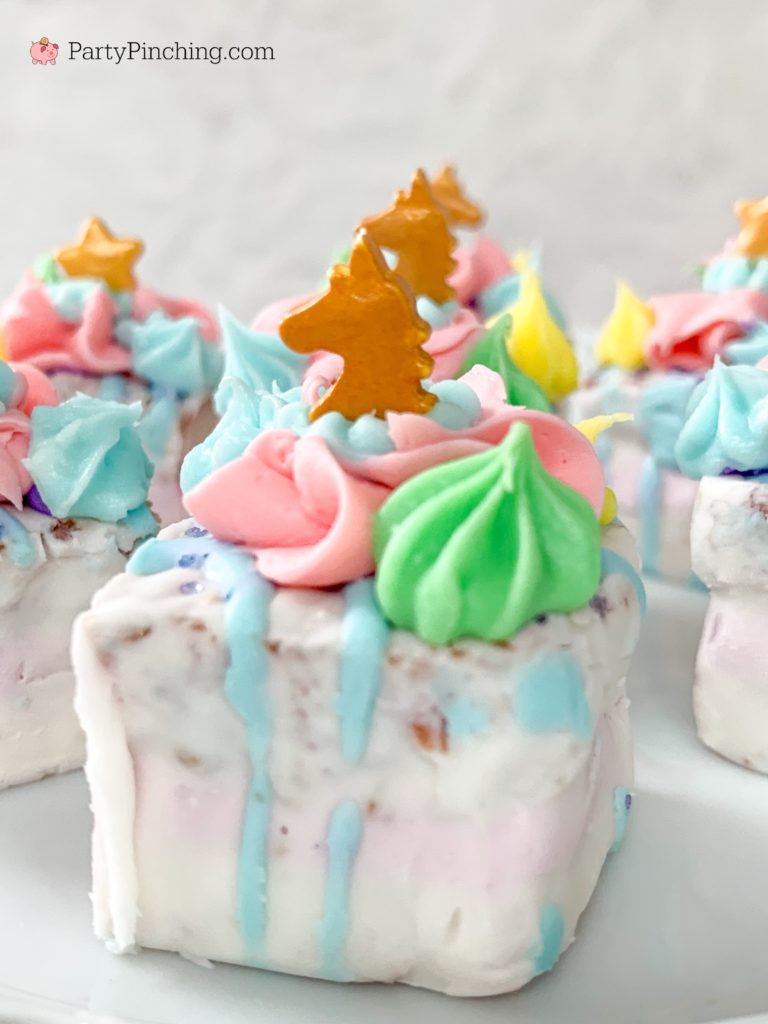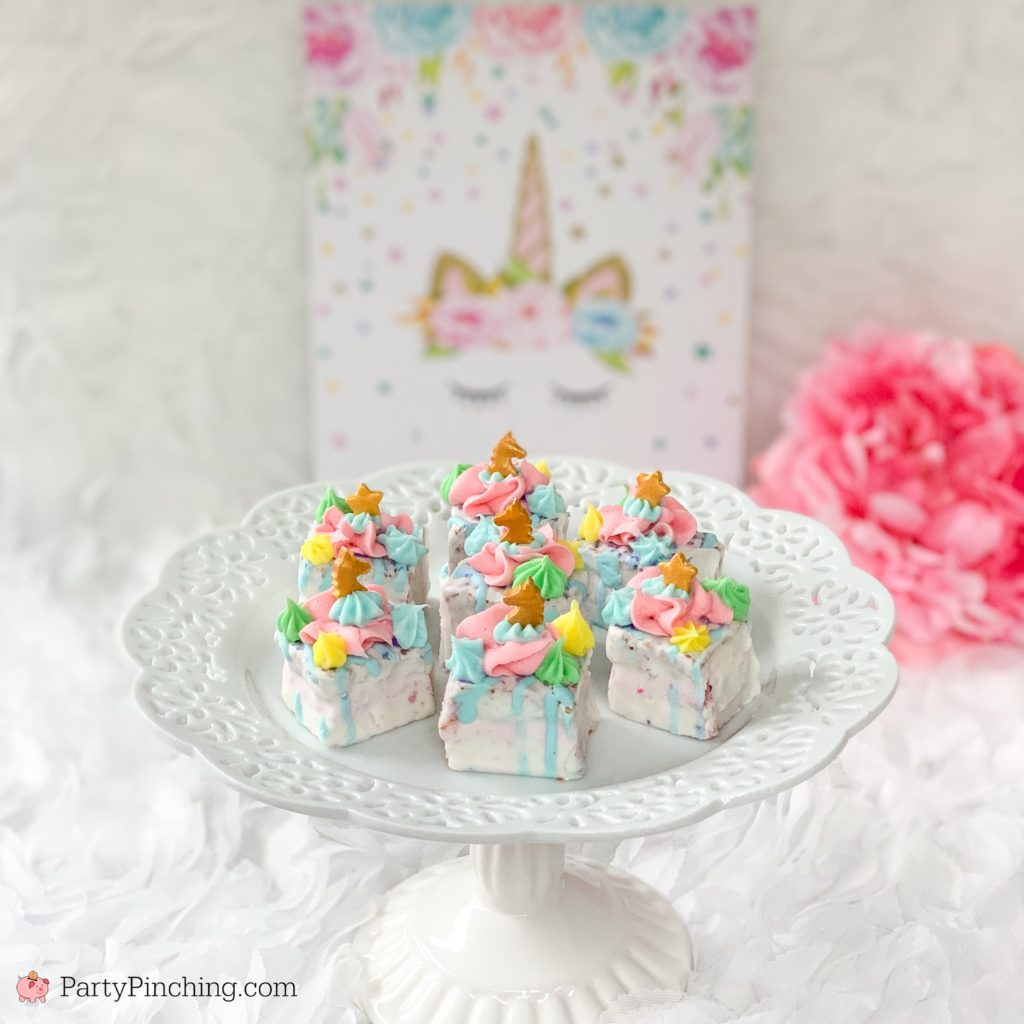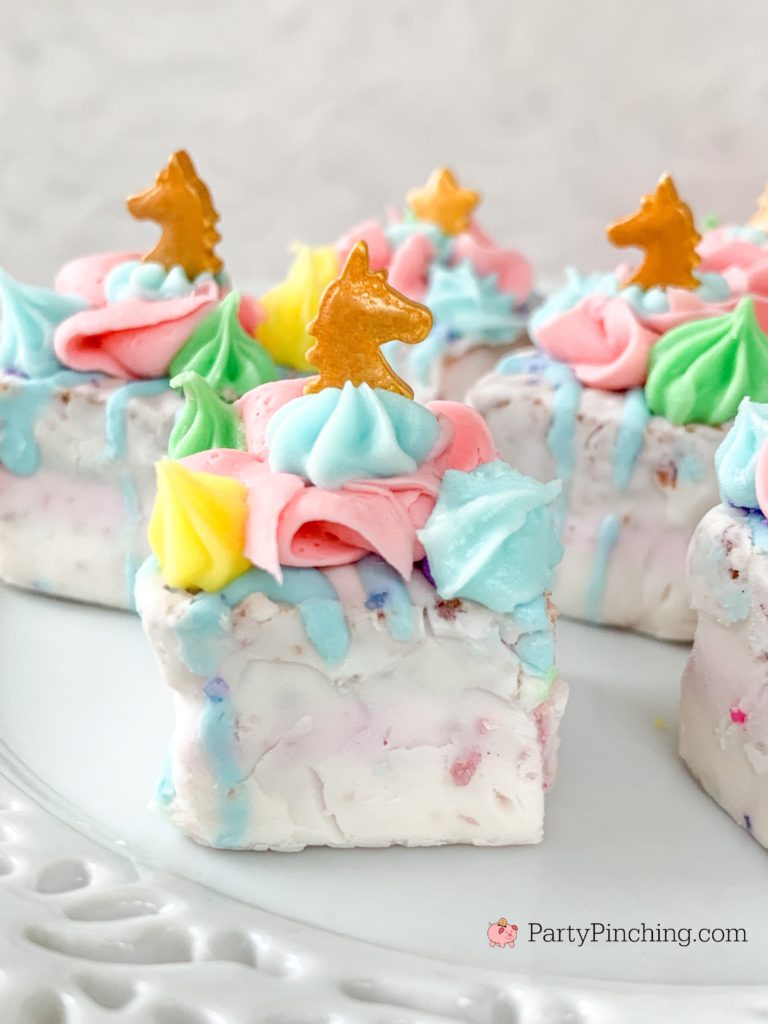 Unicorn Tea Cakes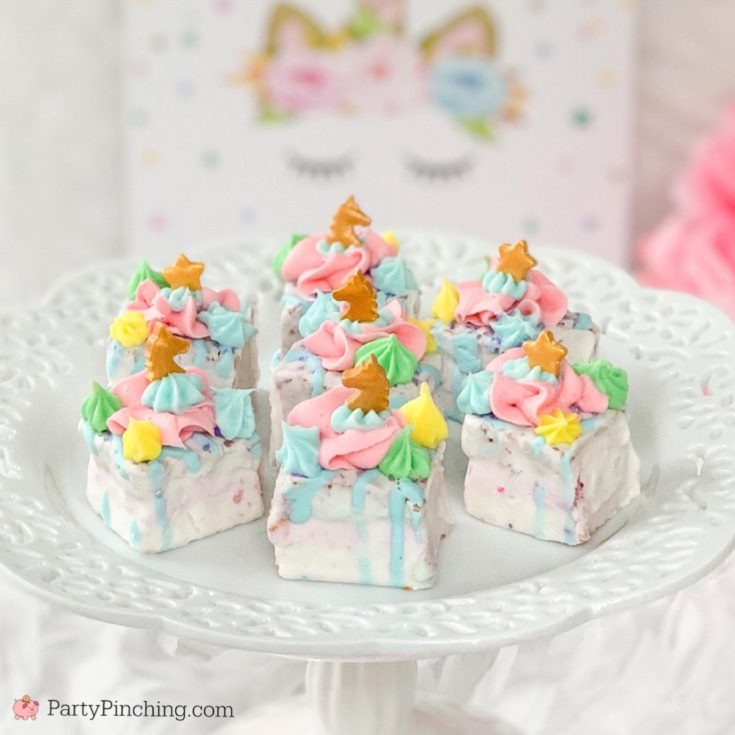 Pretty unicorn tea cakes using Little Debbie Unicorn Cakes.
Ingredients
Little Debbie Unicorn Cakes
White Candy Melts
Yellow, Green, Pink and Blue Buttercream Frosting (Get my best Buttercream Frosting by clicking here)
Gold Unicorn & Star Sprinkles
Piping Tips Wilton #17, #14, #21 and #30