We all have seen football snack food stadiums full of chips, dips, sandwiches and all things savory, but here is a SUPER SWEET SNACK STADIUM for your game day party! Fill these bleachers up with R.M. Palmer's milk chocolate filled caramel balls, add some cute pennants and pom poms and you have a fan favorite!
This post was sponsored by R.M. Palmer – all opinions are my own.

WATCH MY STEP-BY-STEP VIDEO BELOW:
These bleachers are made from a spice racks, tooth picks and craft sticks!
MY AMAZON PICKS (affiliate links) 
 Pick up some long thin craft sticks at your local craft store and cut toothpicks to fit in between as shown in the photos.
 Attach with glue gun and paint with gray acrylic paint.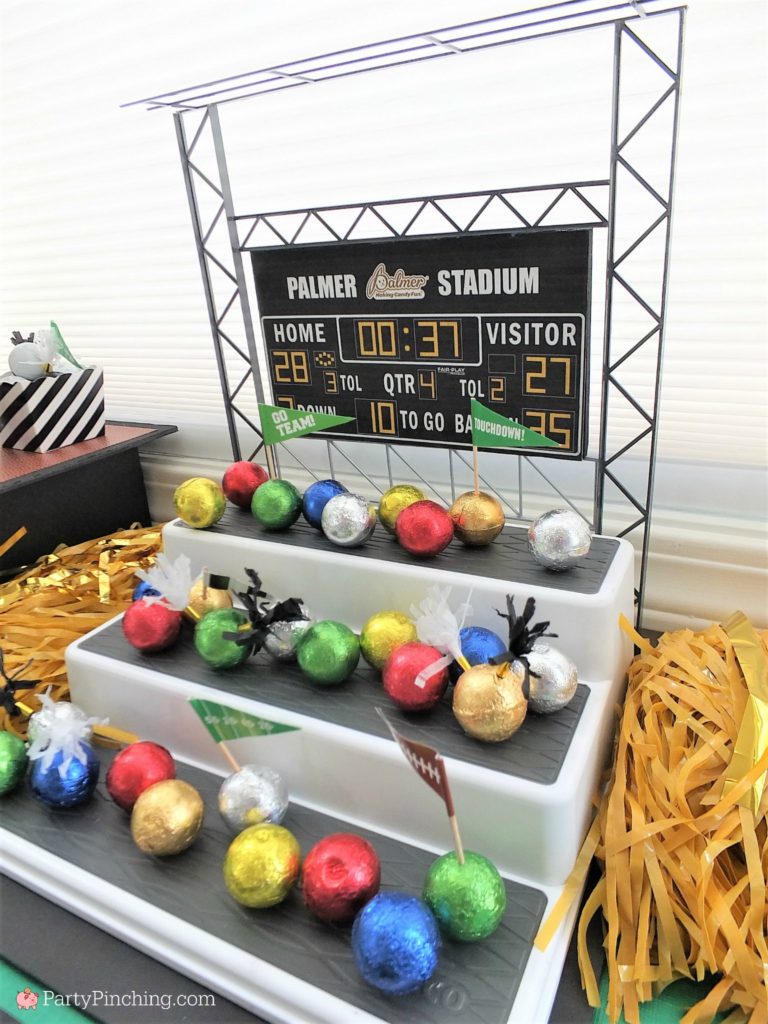 3. You can even design your own score board and attach it to black foam core.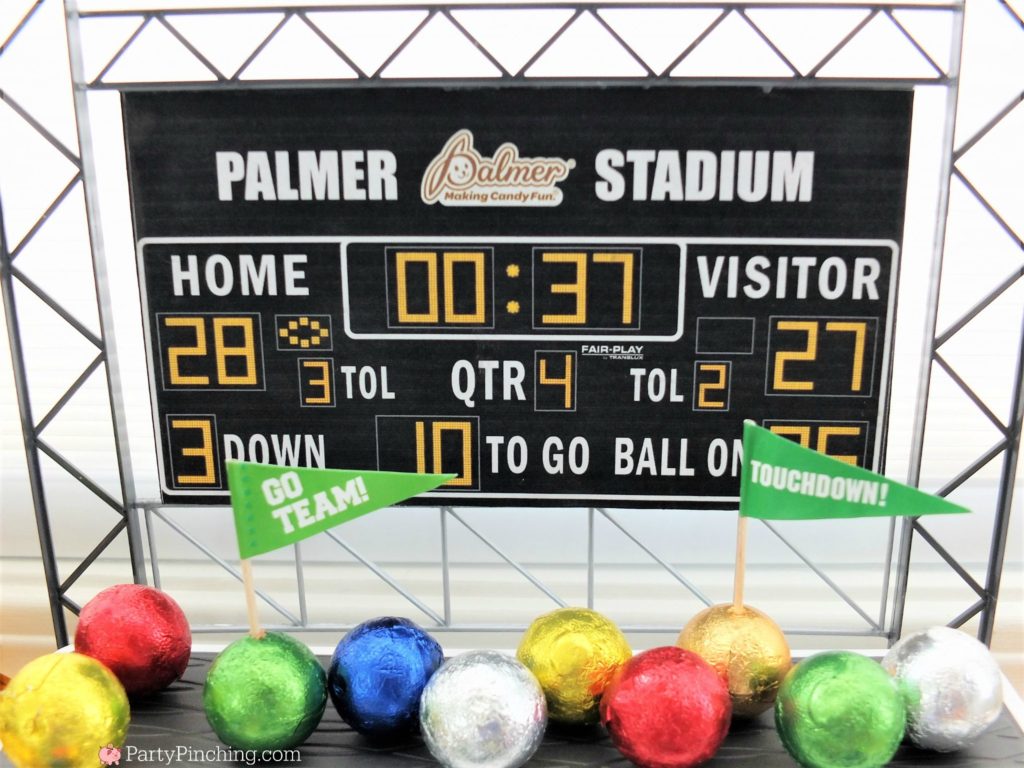 4. Attach everything to the back of the spice rack.
5. Place the RM Palmer caramel filled foil chocolate balls in the stands.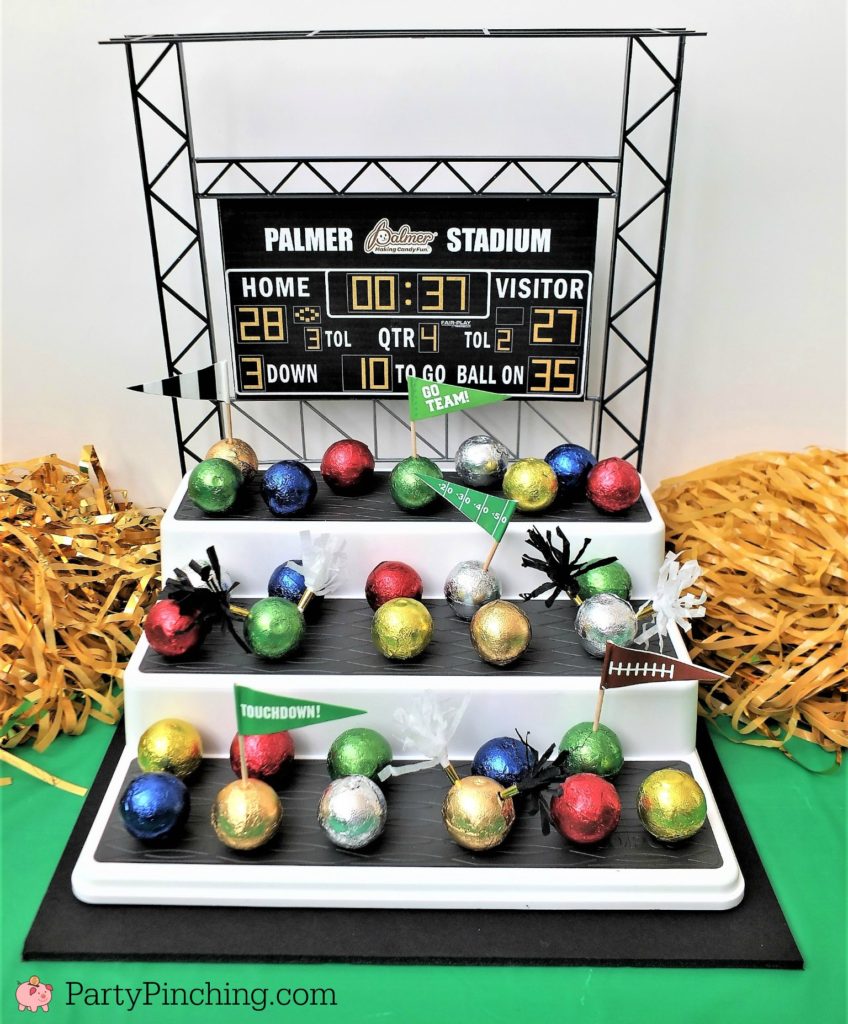 6. Push pennants in the candy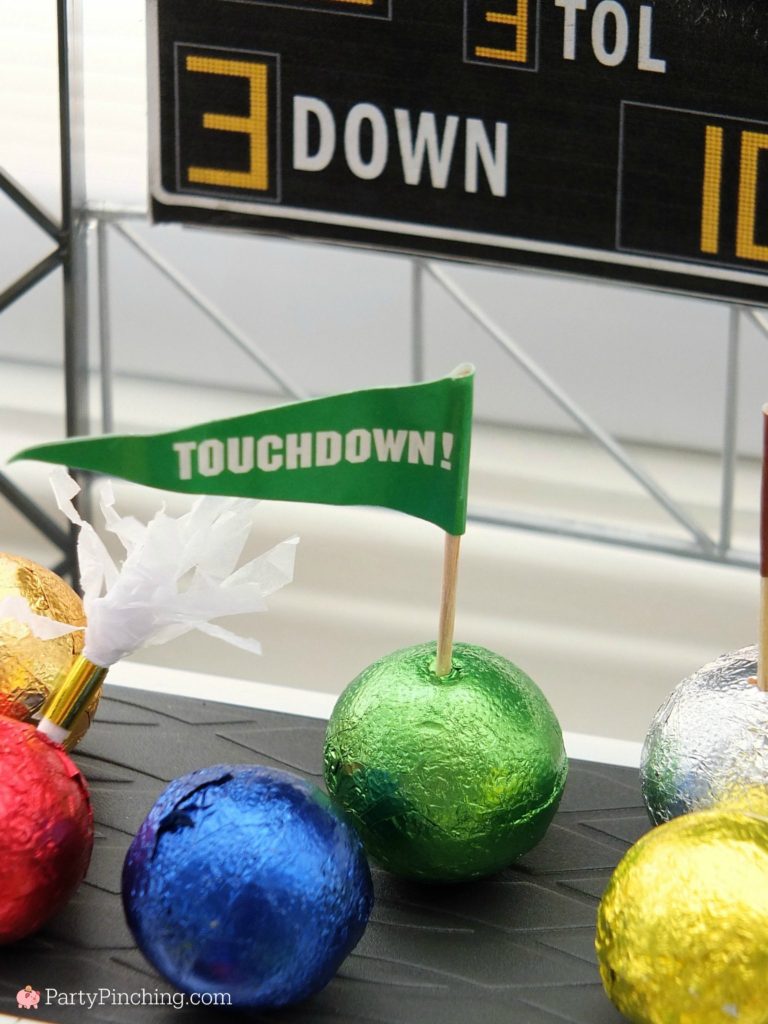 And the crowd goes wild!!! Yay!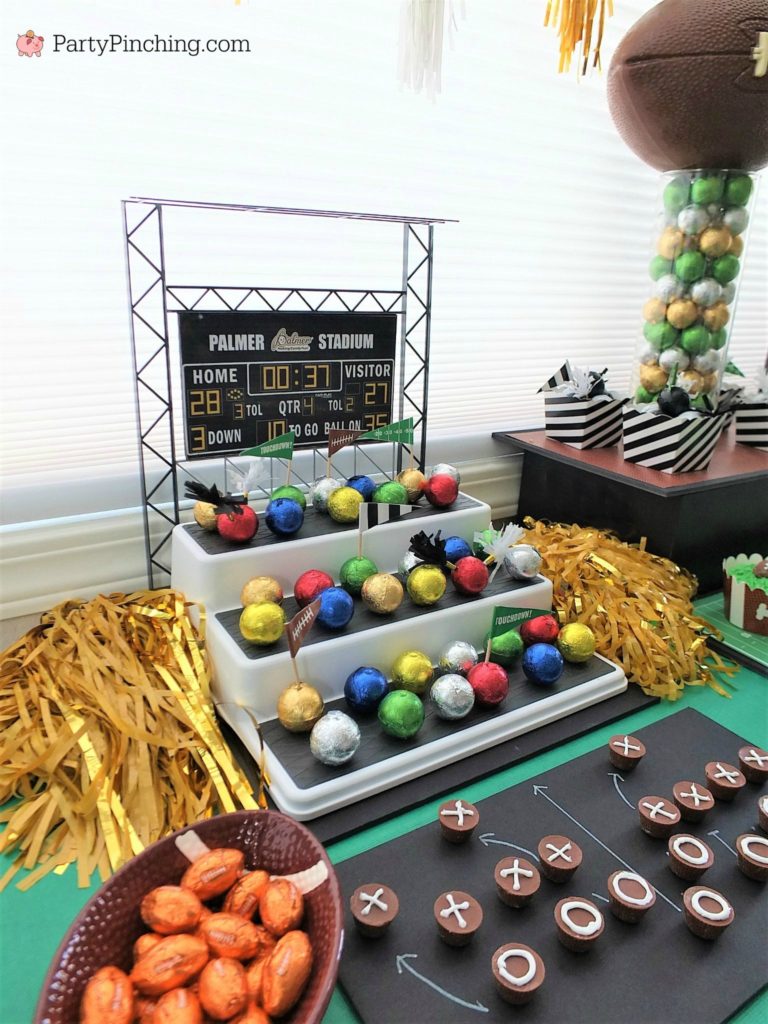 Find more Football party ideas here