Kicking off some fun dessert ideas for FOOTBALL SEASON! Who doesn't love all of the yummy food that goes along with the big game? So after tackling those nachos and wings, you just have to have something sweet! I've come up with some pretty stellar GAME TIME TREATS with the help of R.M. Palmer candy! From cupcakes to centerpieces, we've got you covered!
This is a sponsored post by R.M. Palmer – all opinions are my own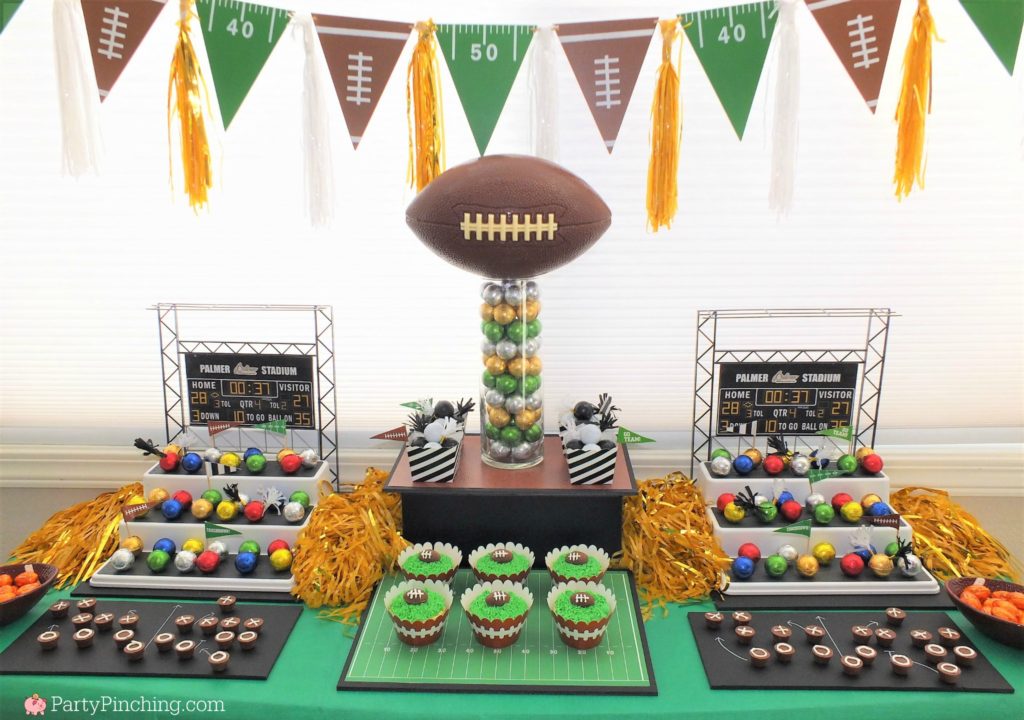 WATCH MY STEP-BY-STEP VIDEO HERE:
Can you BELIEVE this football is Milk Chocolate? Well it is and let me tell you that it's just about the most awesome way to kick off an amazing dessert table! It's a real show-stopper because it's life size and so impressive!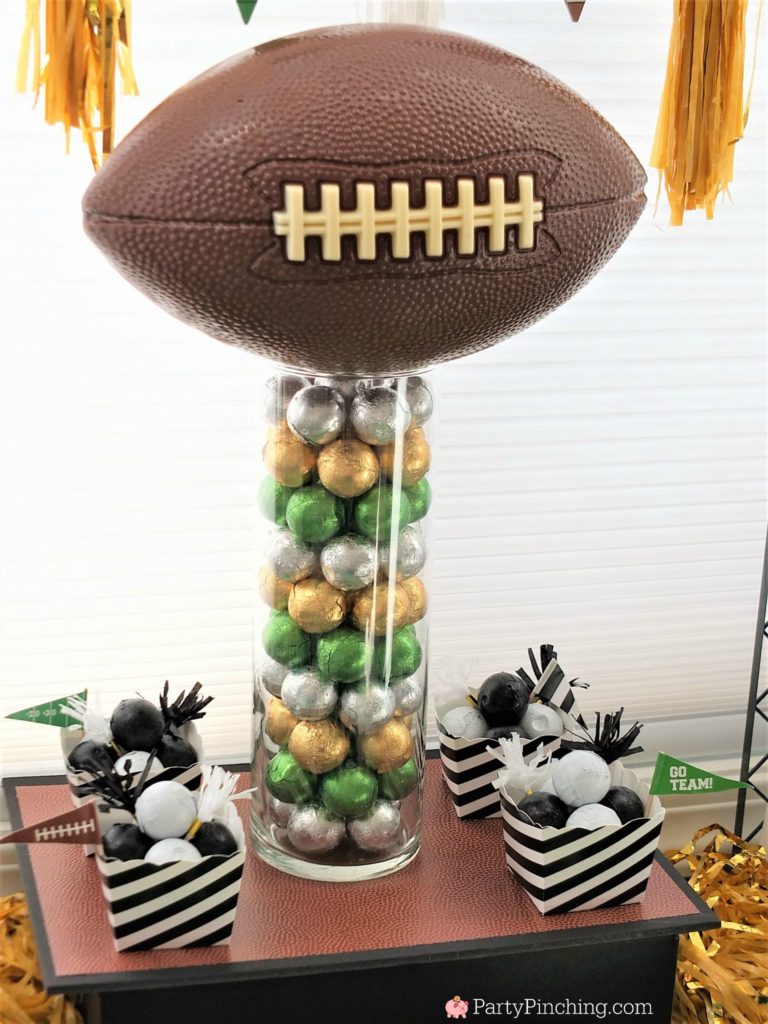 R.M. Palmer's FOOTBALL FANtasy 22 oz. hollow milk chocolate is the perfect centerpiece for my dessert table! It's a fun conversation piece AND you get to eat it – your guests will have a hard time resisting nibbling on it until the game is over!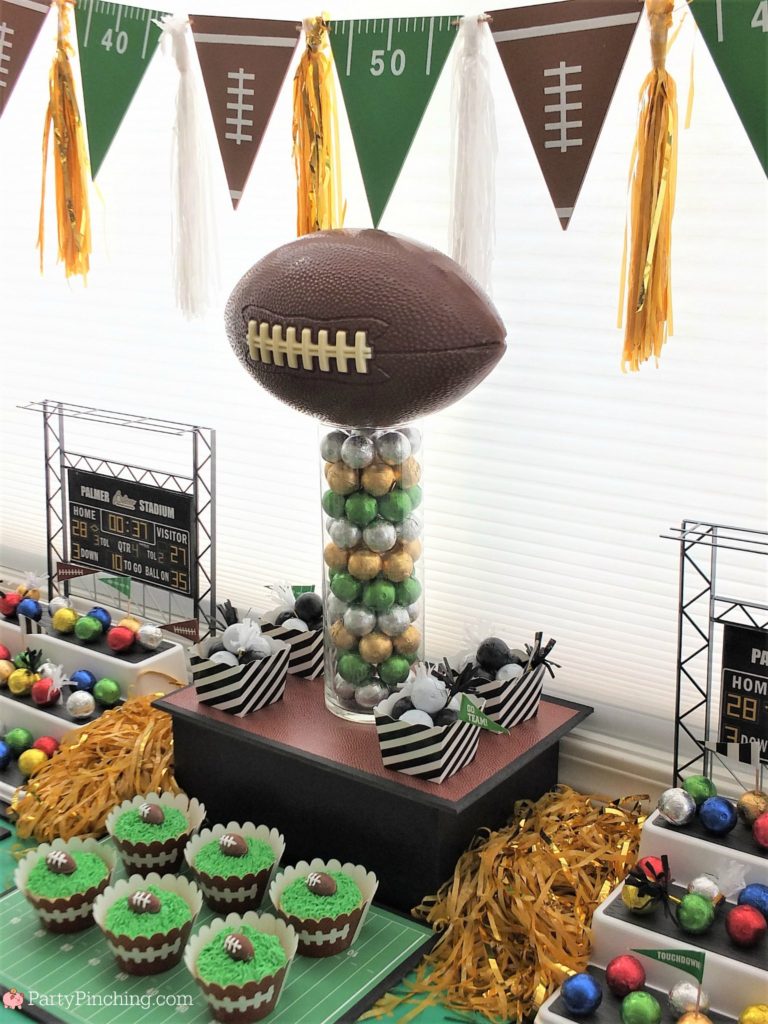 This football is SO COOL and since it's life-size it would make a fun gift for anyone that loves football!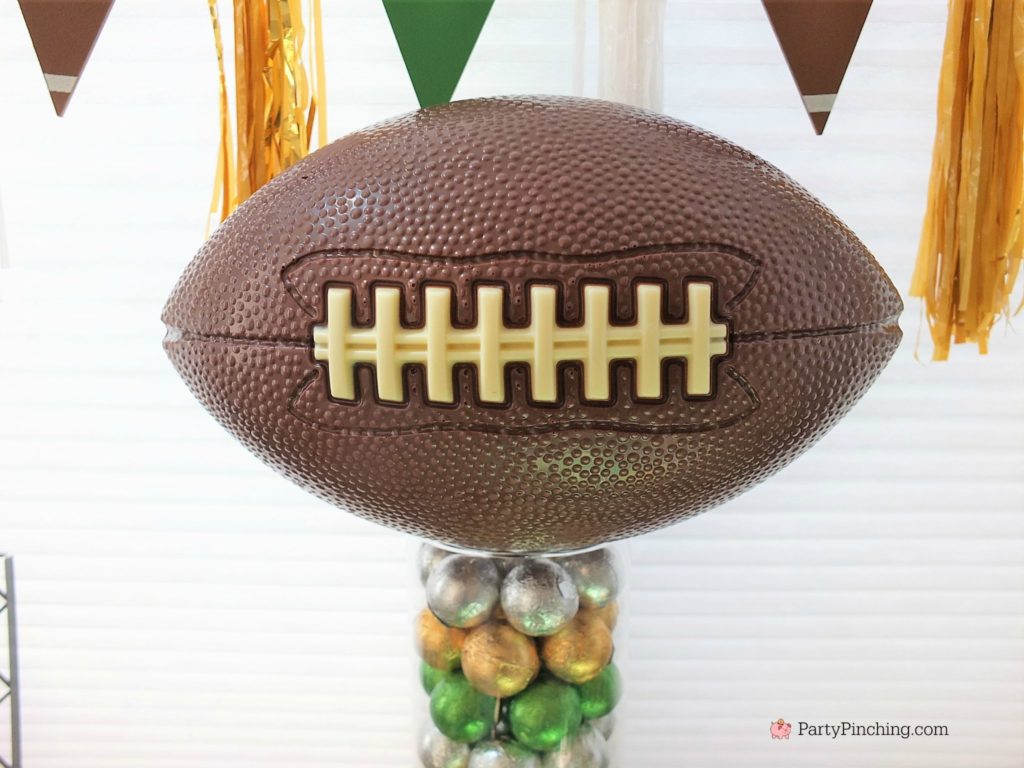 SWEET SNACK STADIUM
Pack that stadium with some fans! These R.M. Palmer Caramel Filled Milk Chocolate Balls wrapped in foil come in lots of fun fan colors!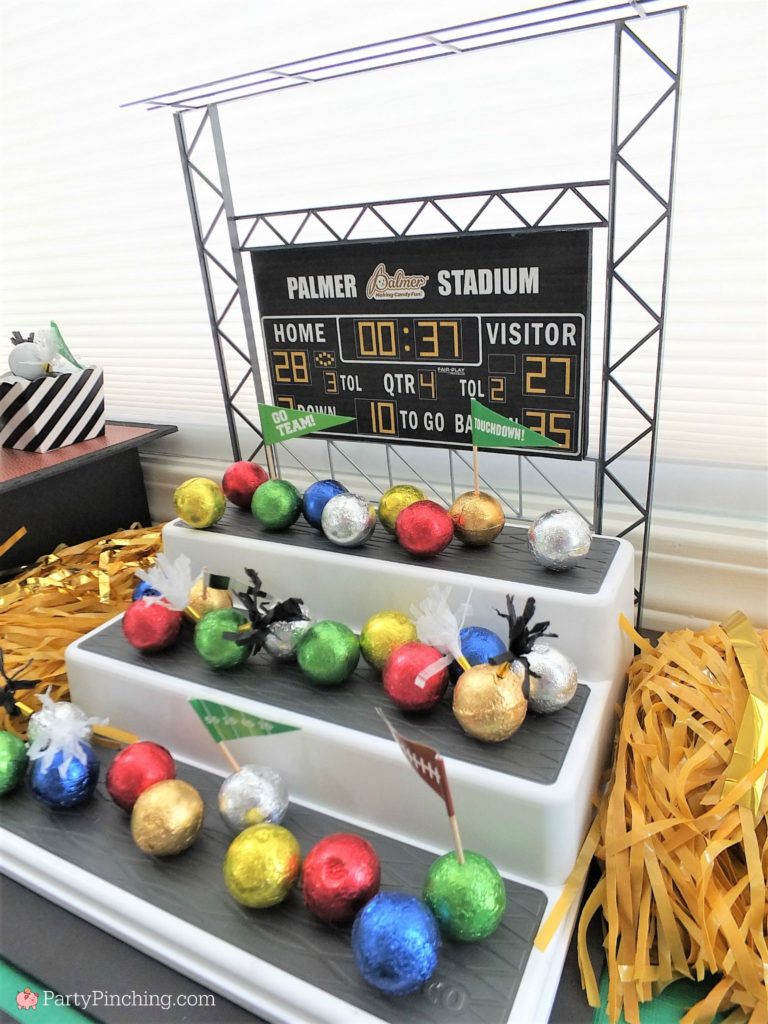 These stadium bleachers were made out of spice racks, toothpicks and craft sticks! Get directions here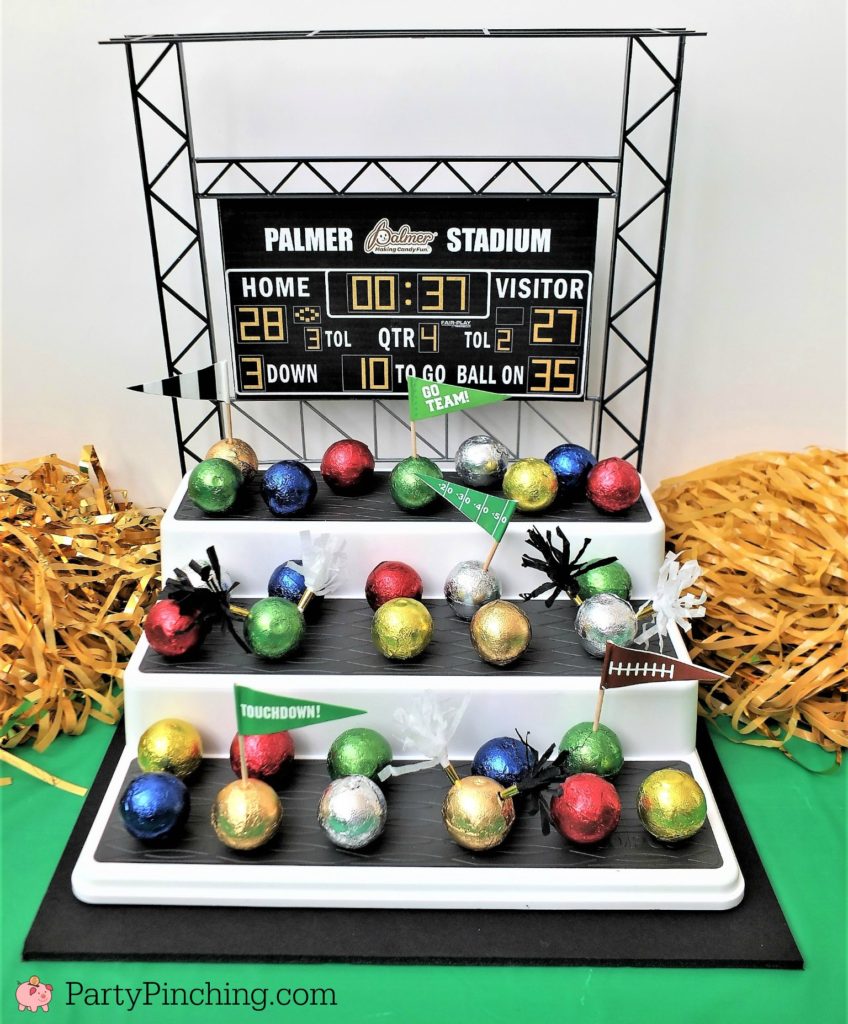 Add some fun pennants and pom poms to cheer on your favorite team!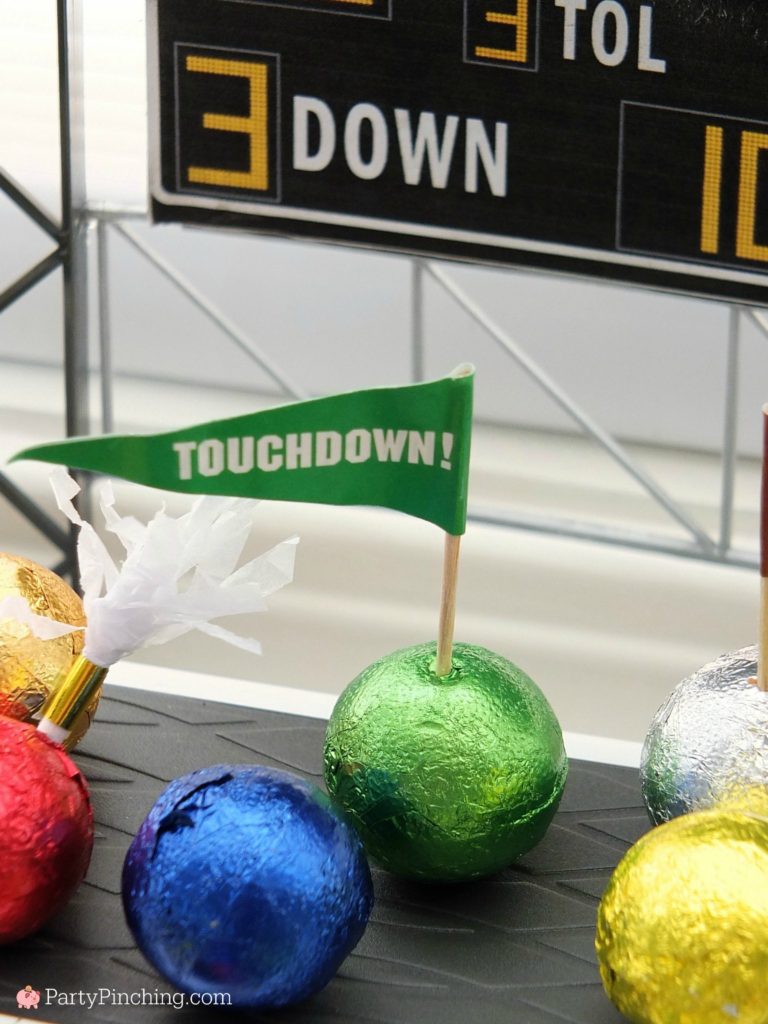 Add your own personalize scoreboard for a your team!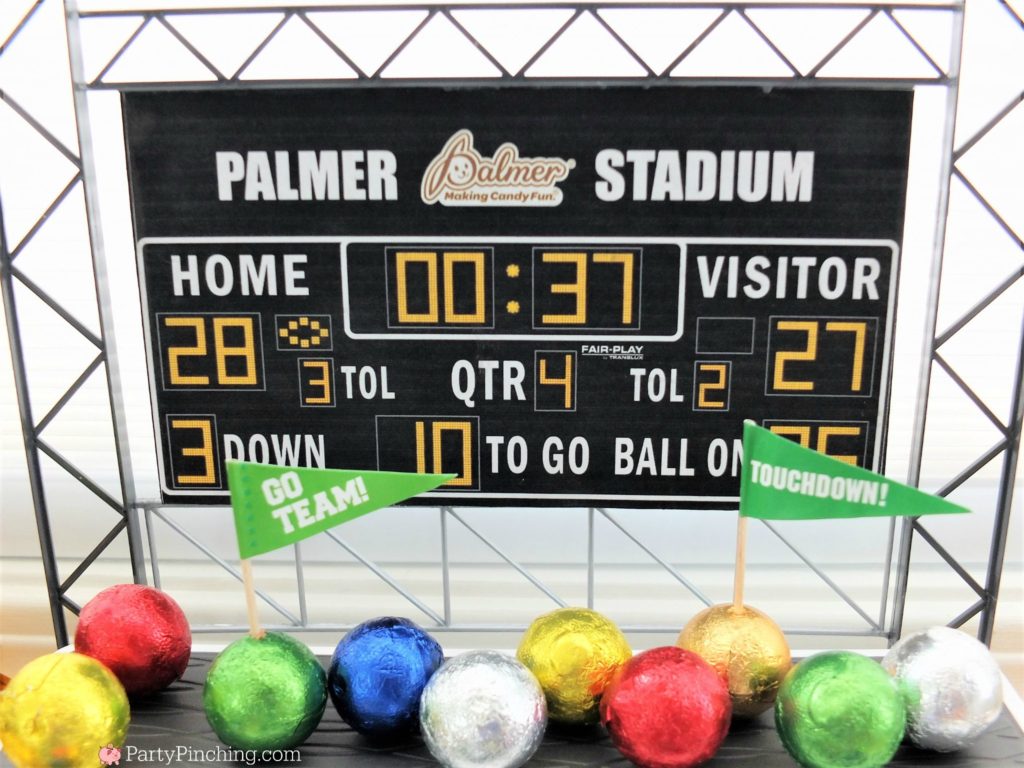 You can even use your favorite team's colors!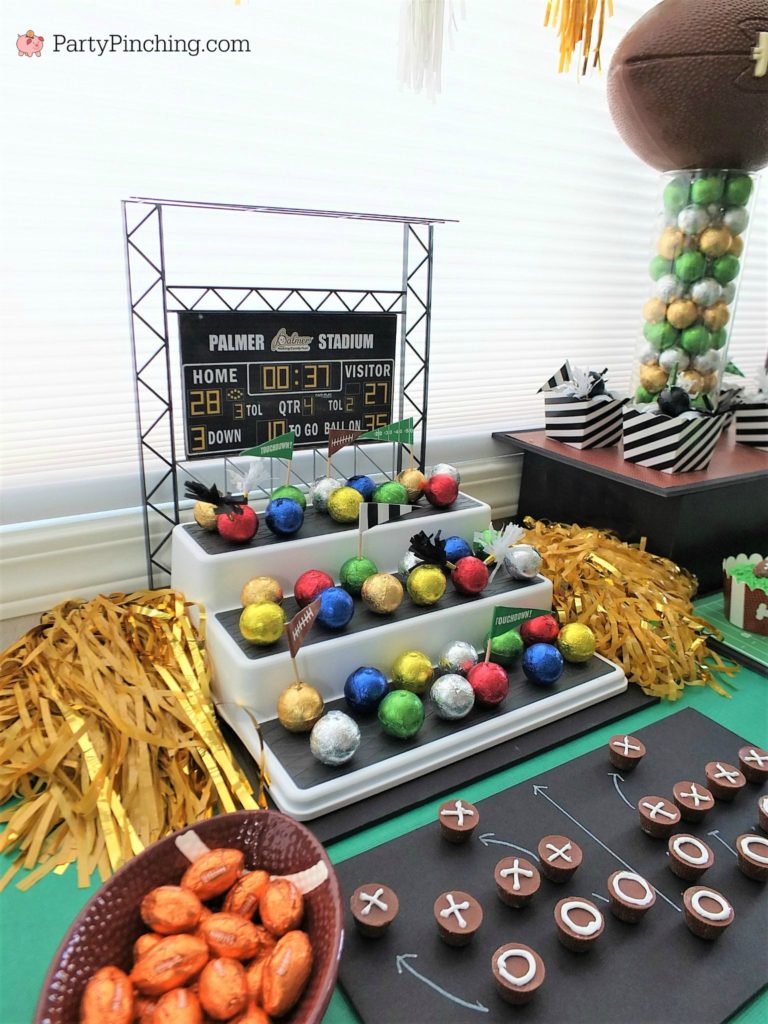 FOOTBALL CUPCAKES
Everyone loves cupcakes, but adding R.M. Palmer's solid milk chocolate footballs is a touchdown! Click here for my easy directions.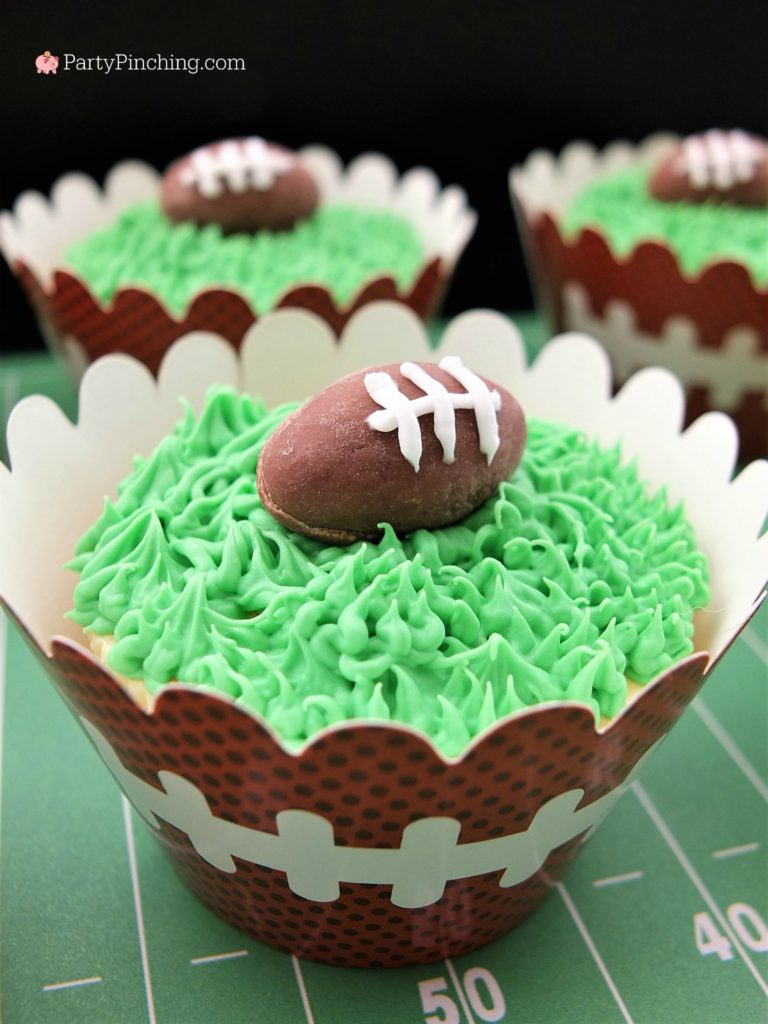 These fun foil-wrapped solid milk chocolate footballs are great on their own too!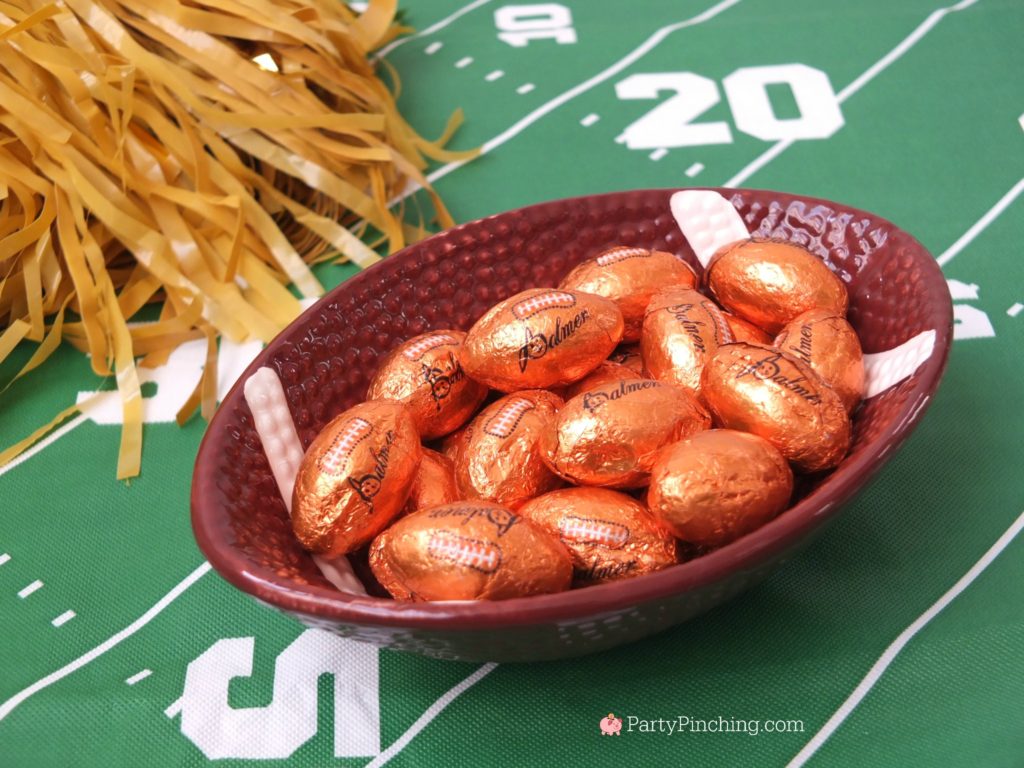 Everyone will be going the whole nine yards for these cupcakes!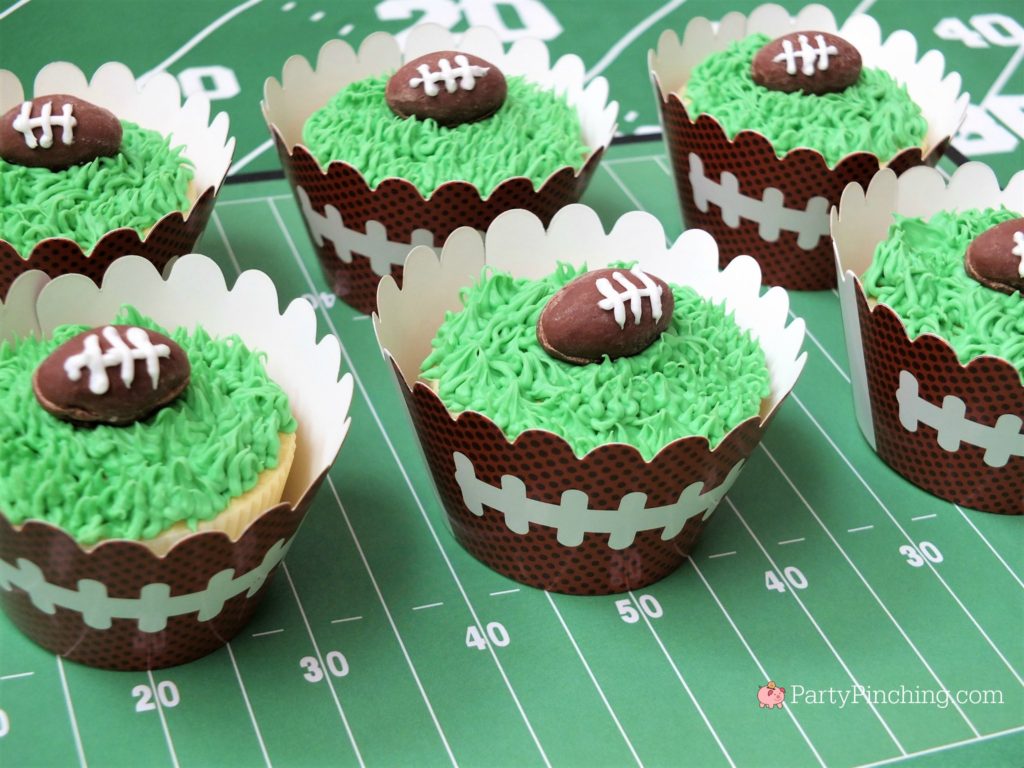 Give your friends something to take home – black and white referee treat cups filled with R.M. Palmer milk chocolate caramel balls.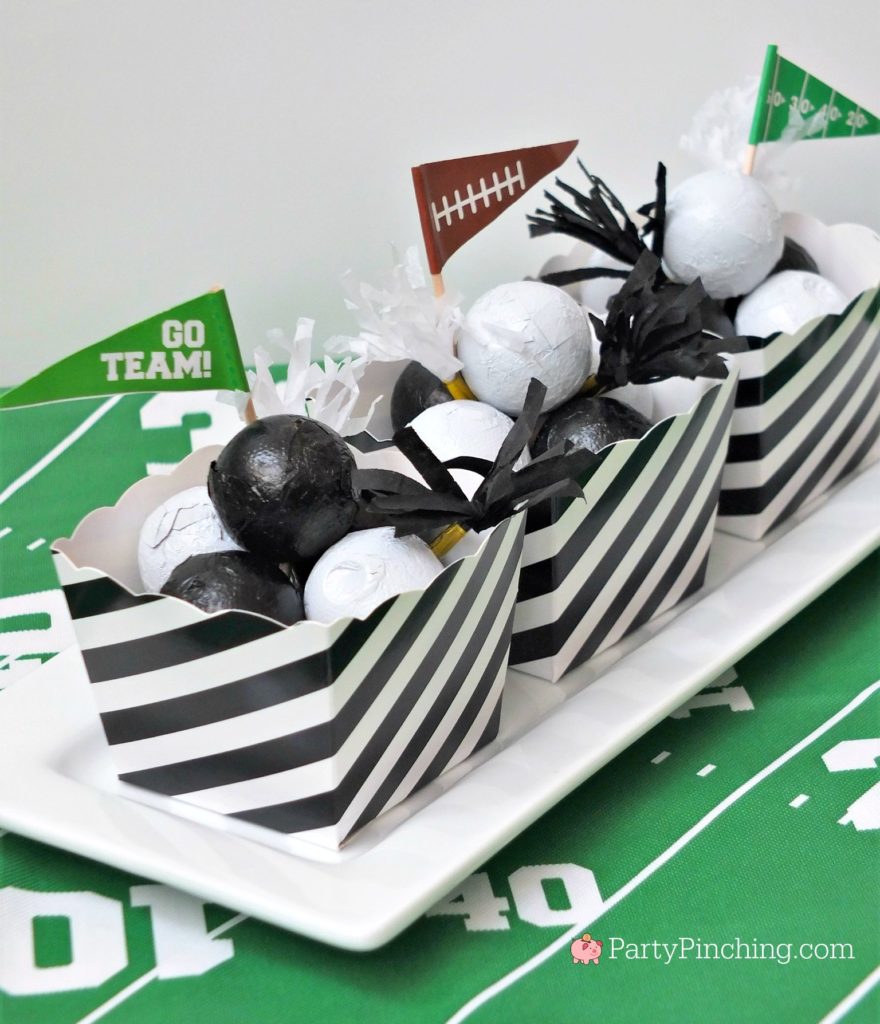 There's no penalty in eating these sweet treats!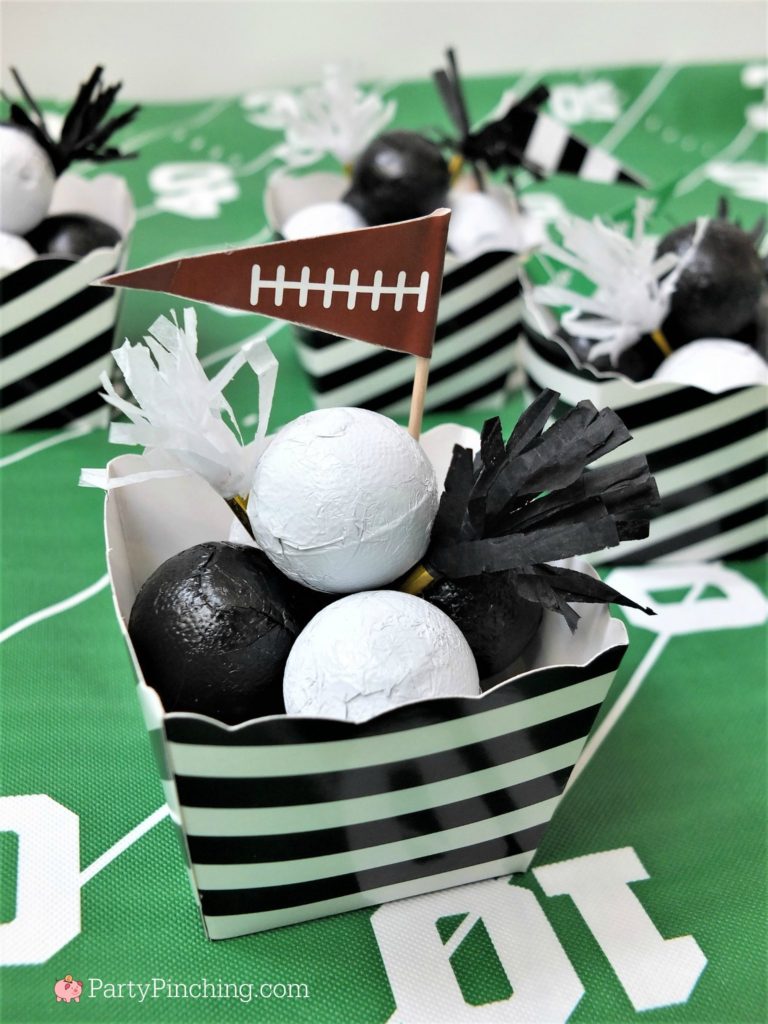 Here's the game plan: grab some of R.M. Palmer's Mini Peanut Butter Cups and create a game plan board! Click here for my easy directions.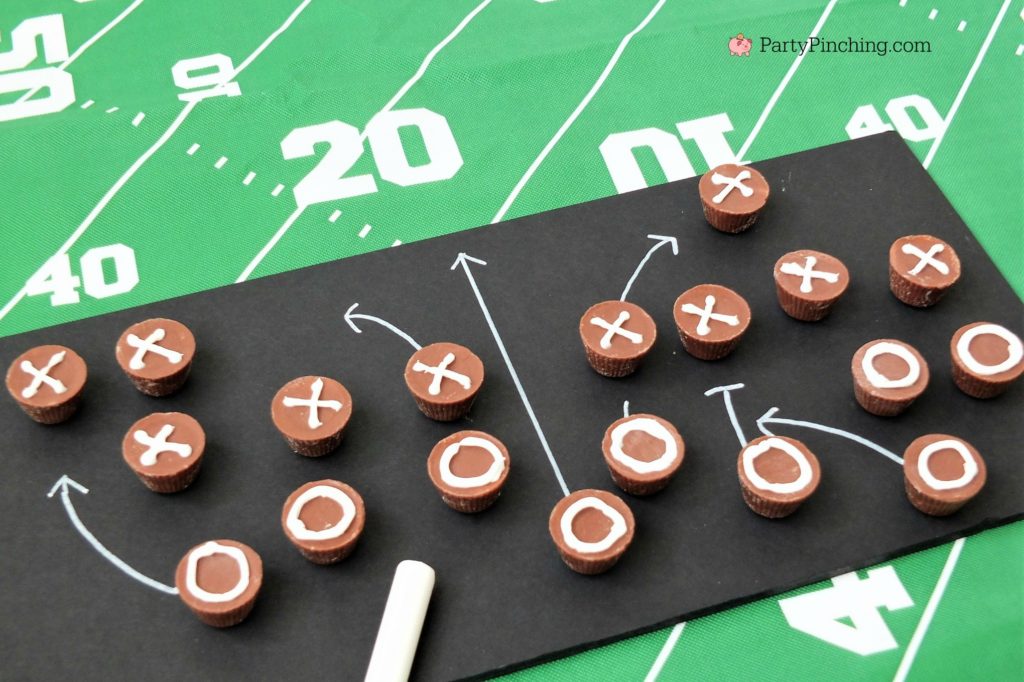 Touchdown!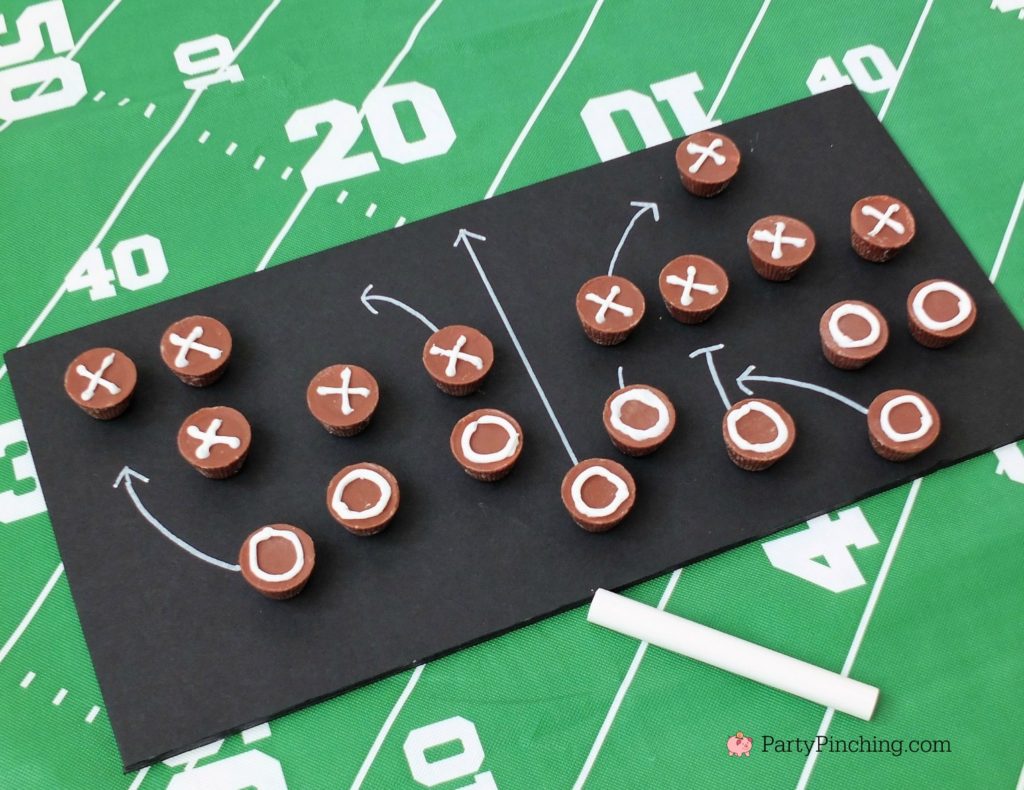 Make your party TAIL GREAT! Fans everywhere would love this fun display for your tailgate party too!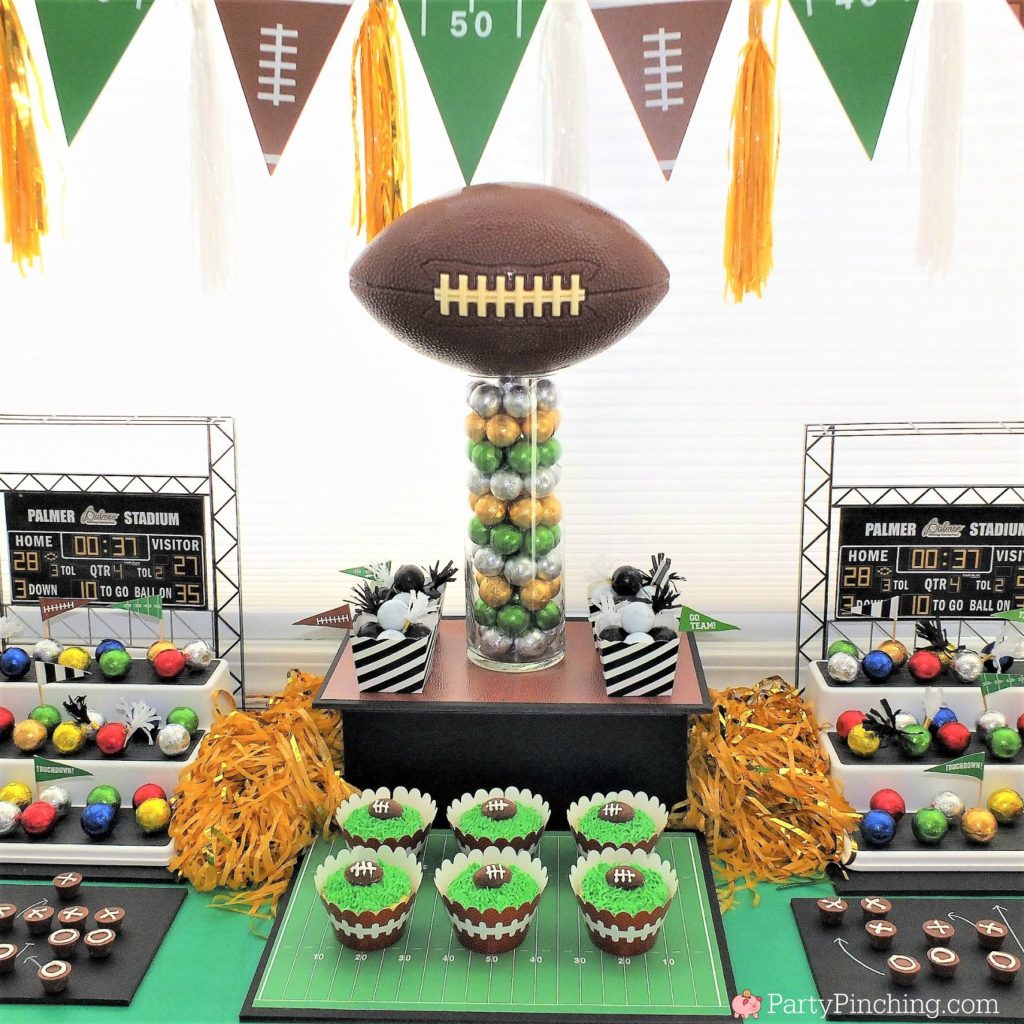 Great Game Time Treats that are so easy to make!
Find more Football party ideas here