This Patriotic Snack Board is full of Red, White & Blue goodies! Everyone will love grazing on this fun and festive charcuterie board, perfect for the 4th of July, Memorial day or any day!
This post may contain affiliate links. Please read our disclosure policy. As an Amazon Associate, I earn from qualifying purchases.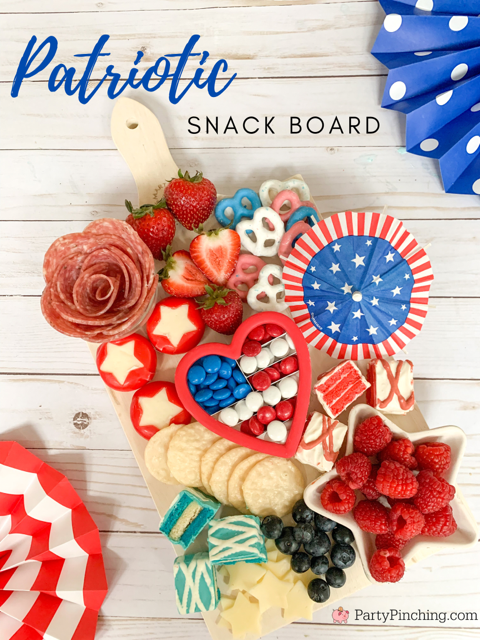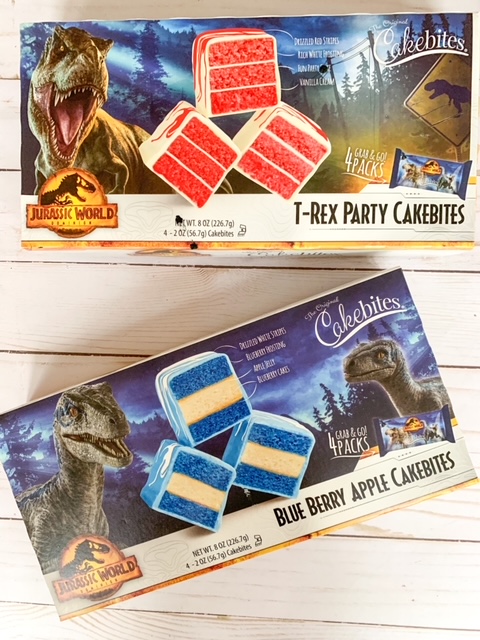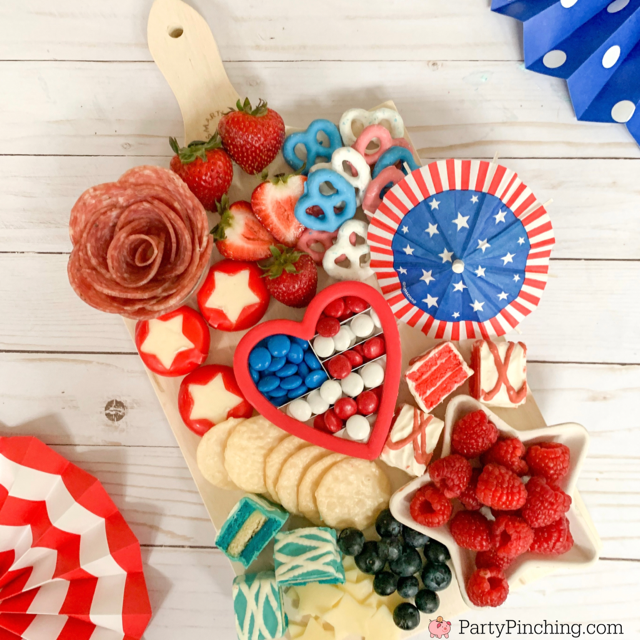 You will need:
Cutting/charcuterie board
Heart Cookie cutter
White cardstock or tag board
Red, white & blue M&M's
Star dish
Assorted cheeses, salami and crackers
Raspberries, strawberries, blueberries or blackberries
Babybel cheese
Small star cookie cutter
Flag or red white & blue umbrella picks
Cakebites red and blue snack cakes
Red, white and blue pretzels
MY AMAZON PICKS (affiliate links):
Using the large heart cookie cutter, trace around the cutter onto thick cardstock or tag board and cut out the heart shape.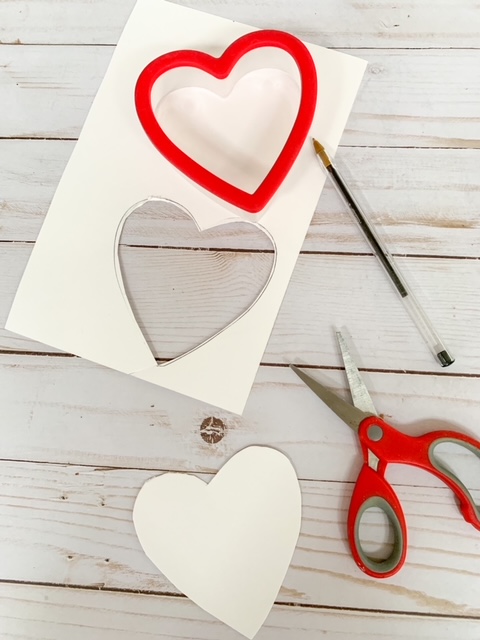 Attach the cookie cutter to the tag board using a glue gun.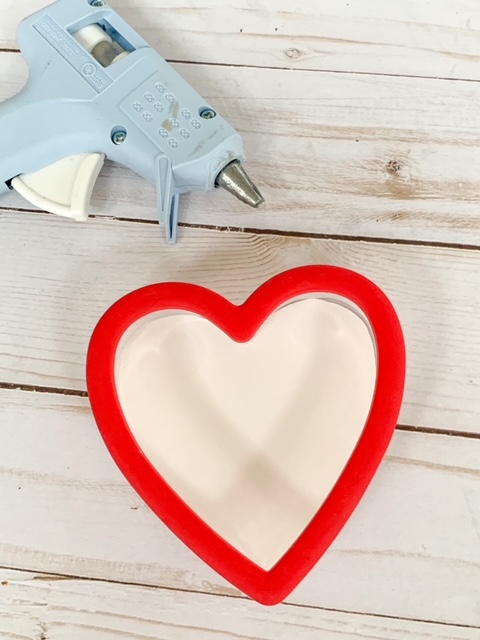 Next cut out strips of tag board and attach to the inside of the heart creating a flag look.  I used a glue gun for this – it's simple to remove when you're finished.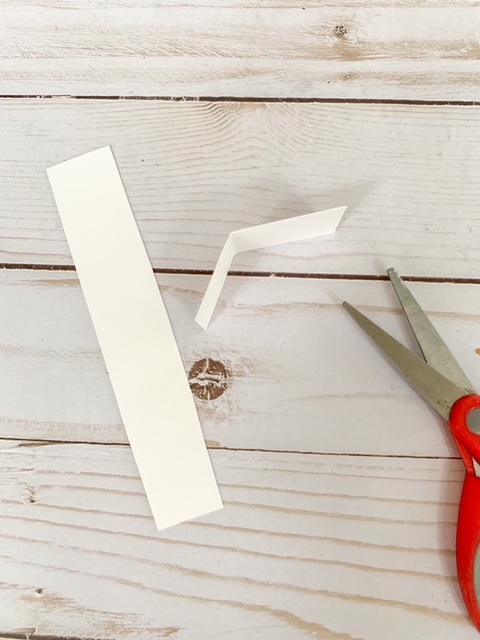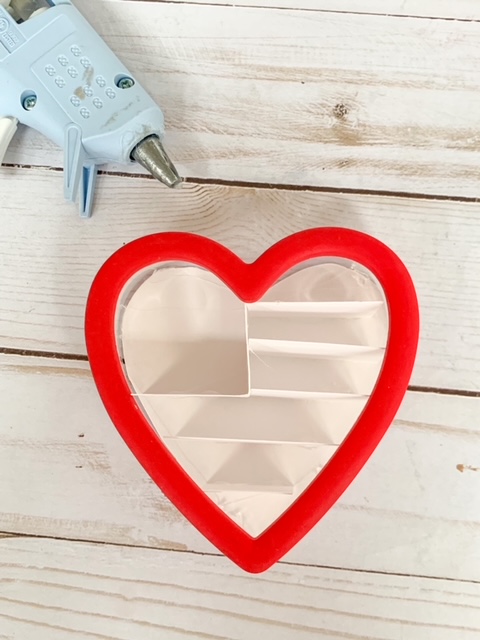 Fill the heart flag with red white and blue candy!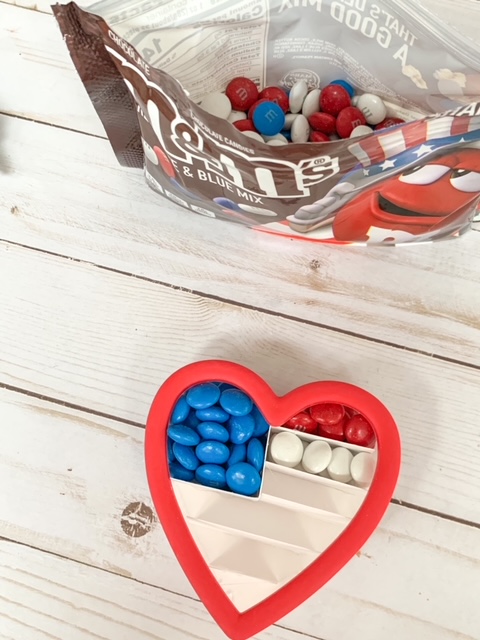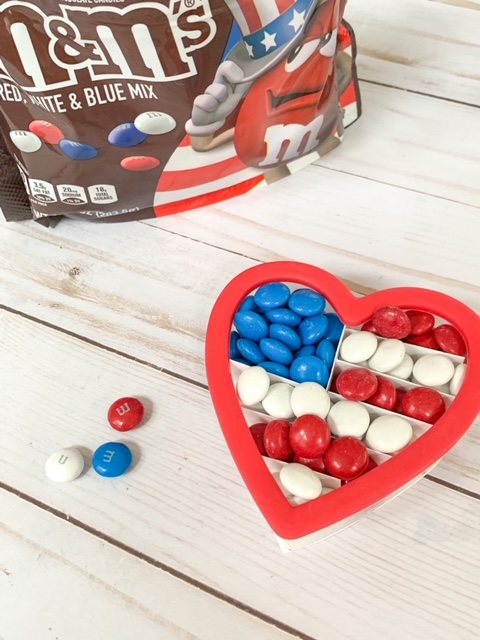 Using the small star cookie cutter, cut out the red wax from the top of the Babybel cheese.
Also cut out star shapes from a white cheese (I used provolone)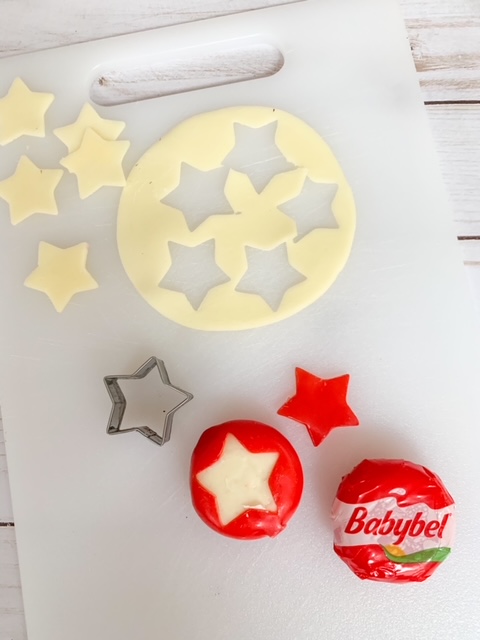 Arrange the cheeses, crackers, salami, snack cakes, pretzels and fruits around the board.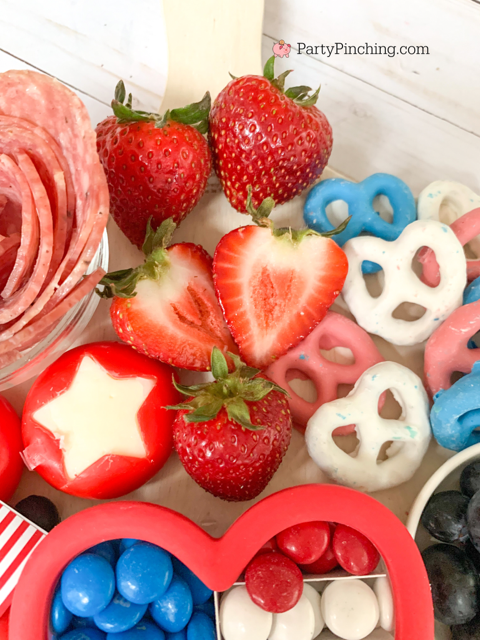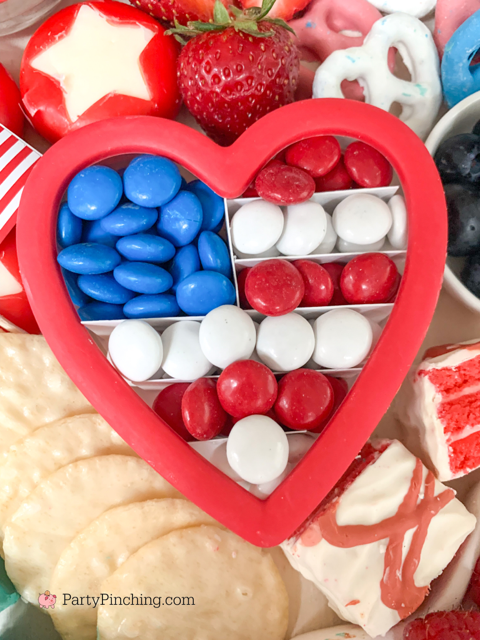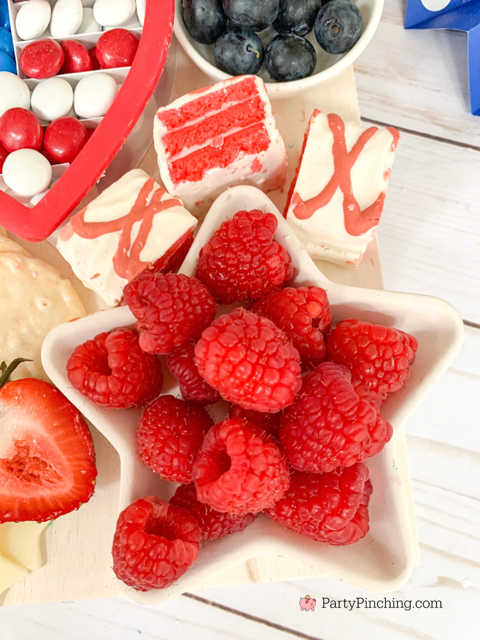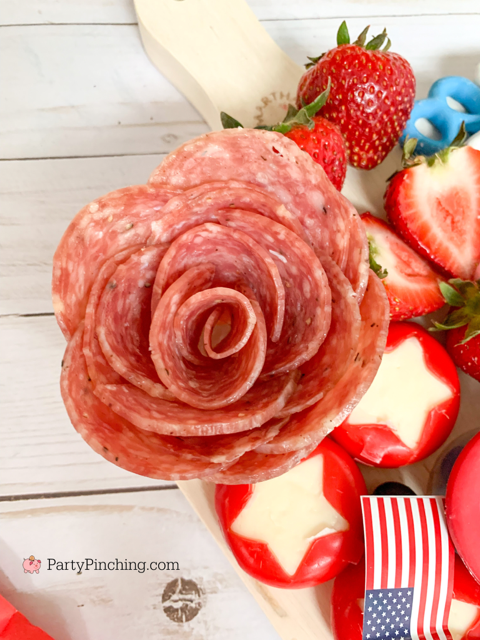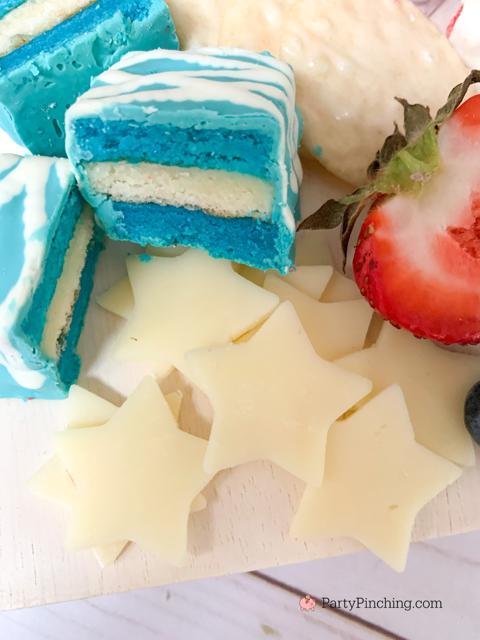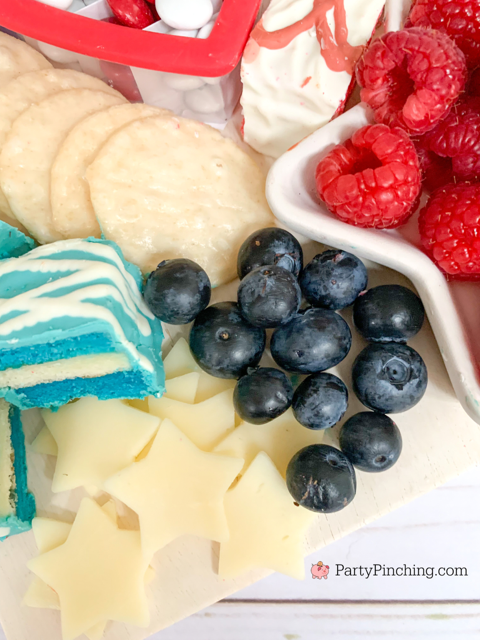 Decorate with flag or patriotic umbrella picks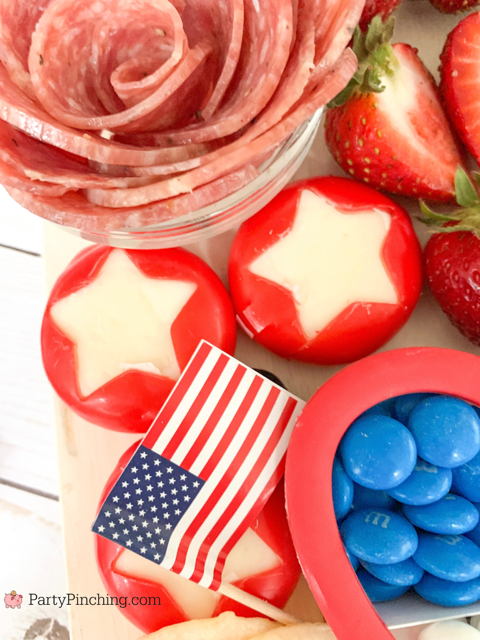 This patriotic snack board is full of red white and blue fun food and kid friendly too!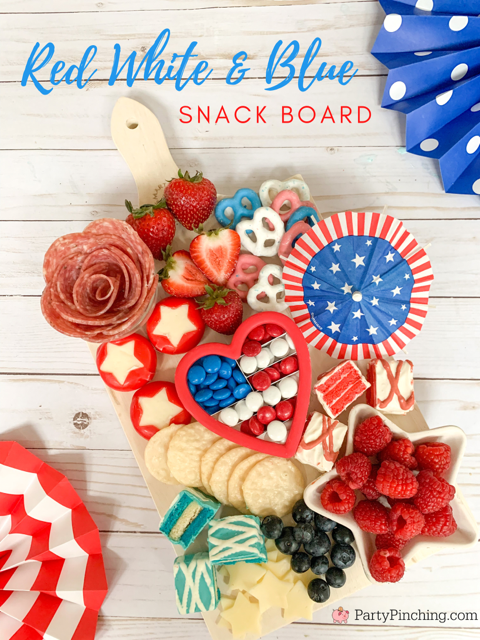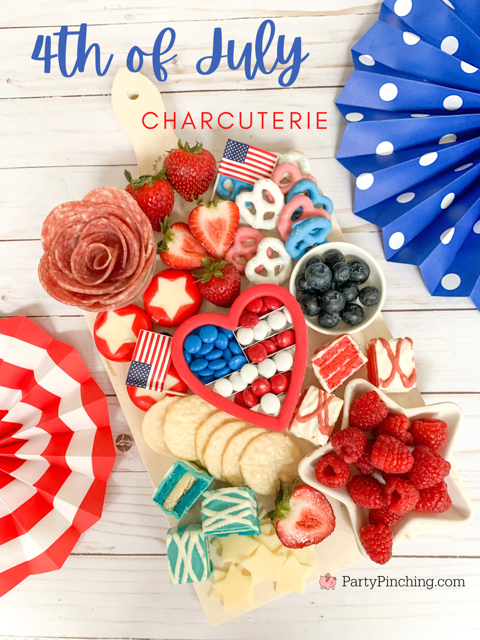 Yield: 1 snack board
Patriotic Snack Board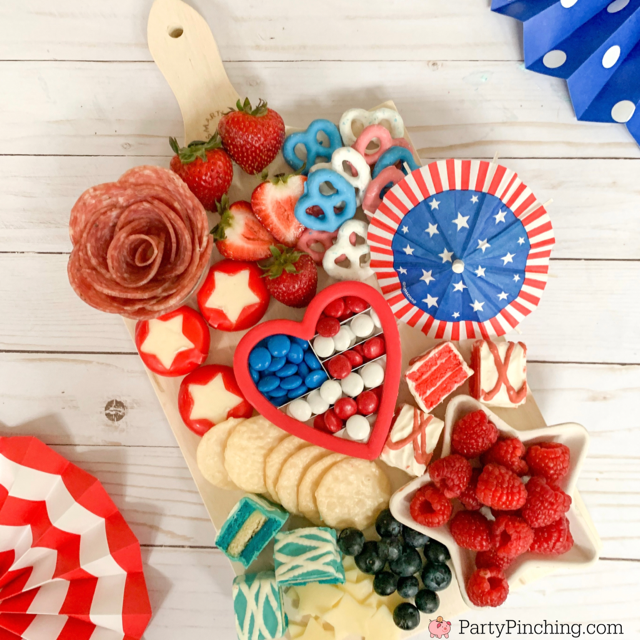 This Patriotic Snack Board is perfect for your charcuterie loving guests and kids! Perfect for the 4th of July or a Memorial Day picnic
Additional Time
10 minutes
Ingredients
Cutting/charcuterie board
Heart Cookie cutter
White cardstock or tag board
Red, white & blue M&M's
Star dish
Assorted cheeses, salami and crackers
Raspberries, strawberries, blueberries or blackberries
Babybel cheese
Small star cookie cutter
Flag or red white & blue umbrella picks
Cakebites red and blue snack cakes
Red, white and blue pretzels
Instructions
Using the large heart cookie cutter, trace around the cutter onto thick cardstock or tag board and cut out the heart shape. Attach the cookie cutter to the tag board using tape.
Next cut out strips of tag board and attach to the inside of the heart creating a flag look. I used a glue gun for this – it's simple to remove when you're finished.
Fill the heart flag with red white and blue candy!
Using the small star cookie cutter, cut out the red wax from the top of the Babybel cheese.
Also cut out star shapes from a white cheese (I used provolone)
Arrange the cheeses, crackers, salami, snack cakes, pretzels and fruits around the board.
Decorate with flag or patriotic umbrella picks
For more great patriotic food ideas like my Patriotic Jello pie, click here