Frankie never looked so sweet! These cute Marshmallow Frankenstein Treats are so fun and easy to make! These make a great Halloween party favor or classroom treat!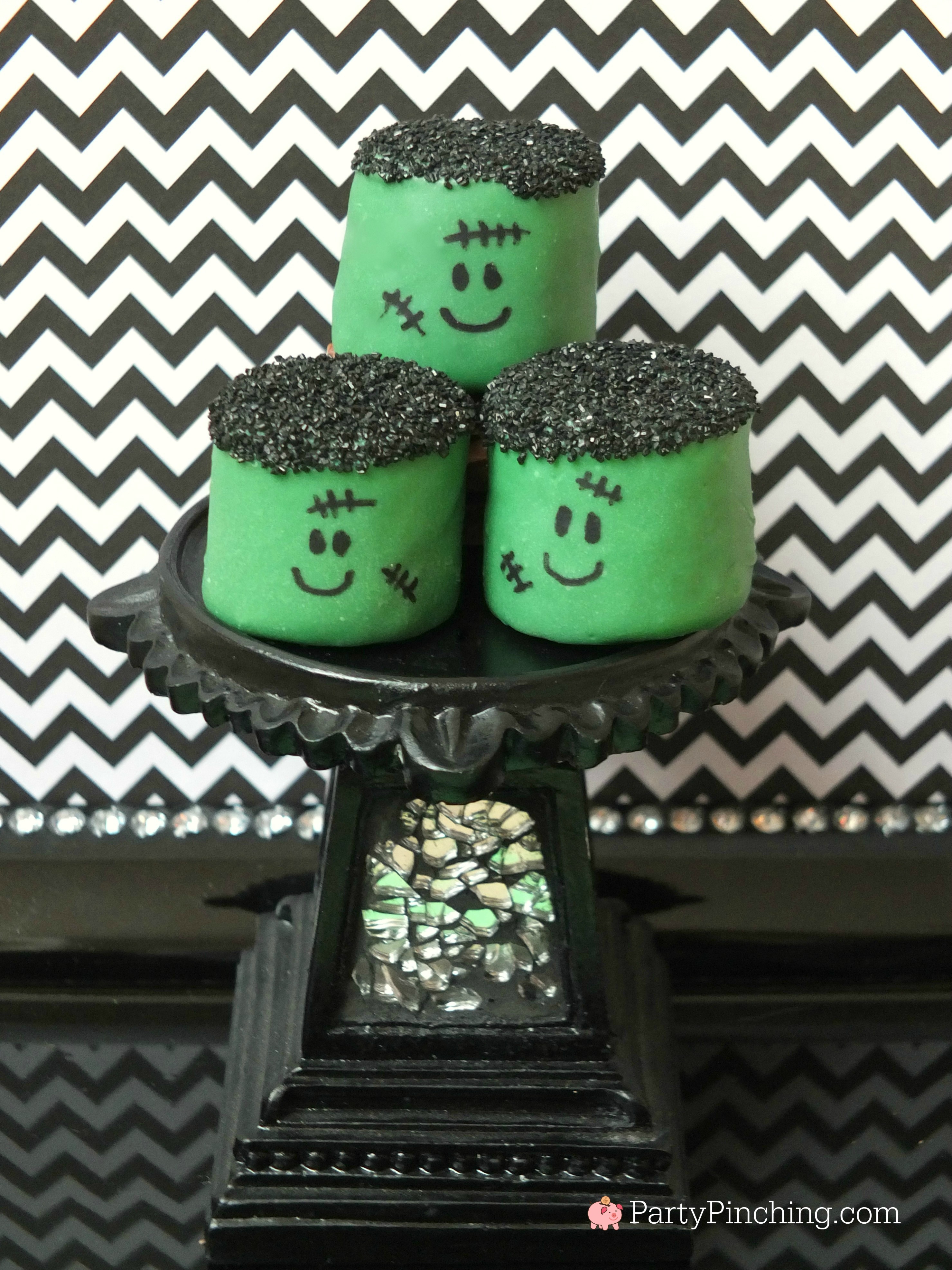 You will need:
Regular marshmallows
black sugar sprinkles
Lollipop sticks
Green Candy melts
Back Food Writer
1.  Melt green candy coating according to package instructions.
2.  Push a lollipop stick into the bottom of a marshmallow.
3.  Dip marshmallow into the candy coating and tap the side of the bowl with the stick to remove excess.
4.  Dip top of the marshmallow into black sprinkles.
5.  Place stick into styrofoam block to dry completely.
6.  Using a black edible marker, draw on Frankie face.
7.  Carefully pull off lollipop stick (or you can leave it on for a Frankie Marshmallow Pop).