These lucky little brownie bites are so easy to make, and you don't even have to bake if you don't want to! They are the perfect treat for St. Patrick's Day!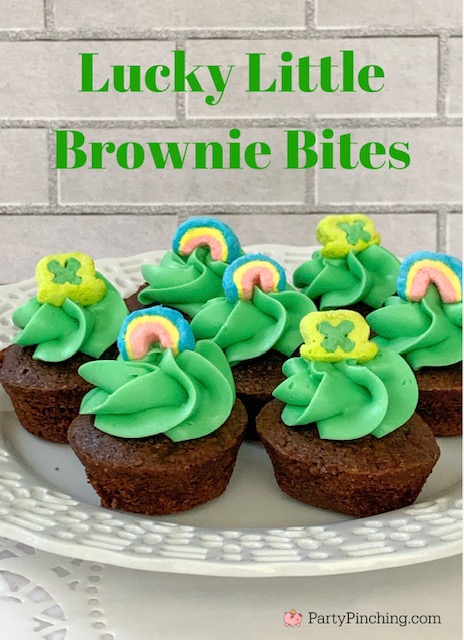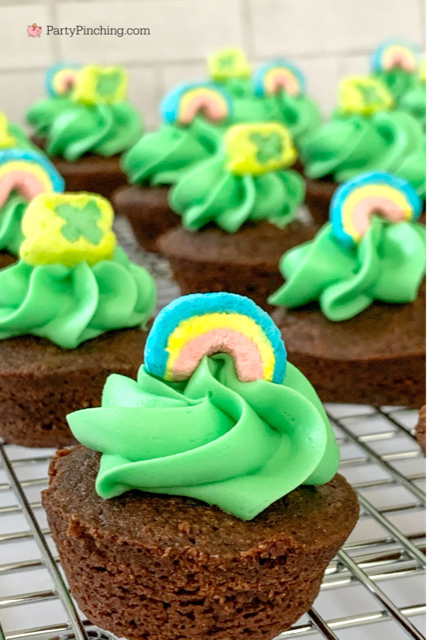 You will need:
18.3 oz Box brownie mix
Brownie mix indgredients listed on box
Cooking spray
Mini muffin pan
Container store bought white frosting
Green Food coloring
Box Lucky Charms Cereal
Wilton icing tip #D2 and disposible piping bag if desired
Prepare brownie mix according to package instructions. Spray muffin pan with cooking spray.
Fill each mini muffin pan with 3/4 batter and bake at preheated 350 degree oven for 18-20 minutes. Cool completely.
Mix a little green food coloring with the frosting and place in piping bag with a Wilton #D2 tip.
Pipe frosting on each brownie and top with a Lucky Charm marshmallow.
Now you have the cutest lucky little brownie bites!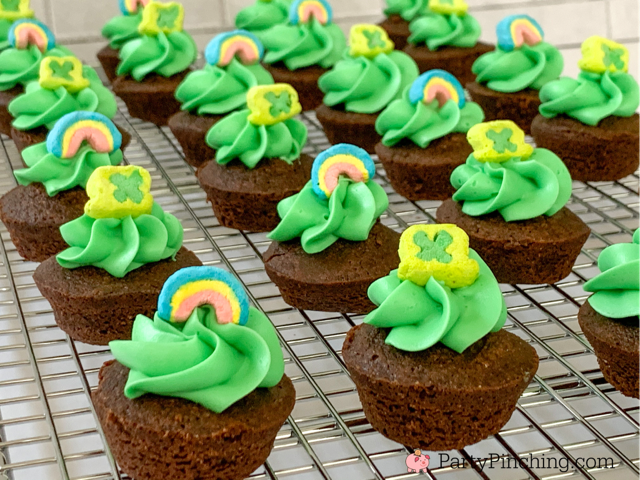 They are so easy to make, but you could buy mini brownies (like Entemann's or from your local grocery store bakery) and just decorate! Super easy, everyone loves these Lucky Little Brownie Bites!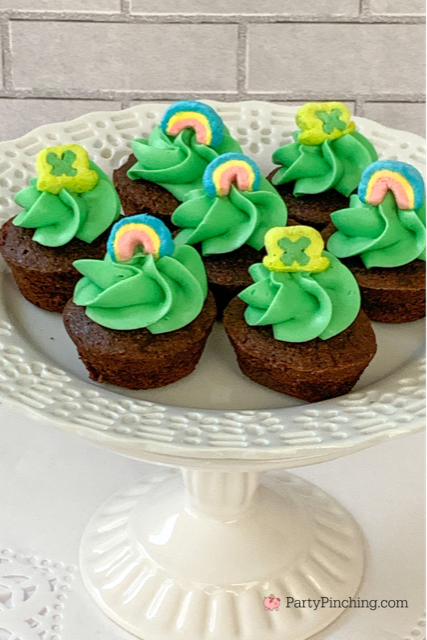 For more fun St. Patrick's Day ideas, click here
Yield: about 30
Lucky LIttle Brownie Bites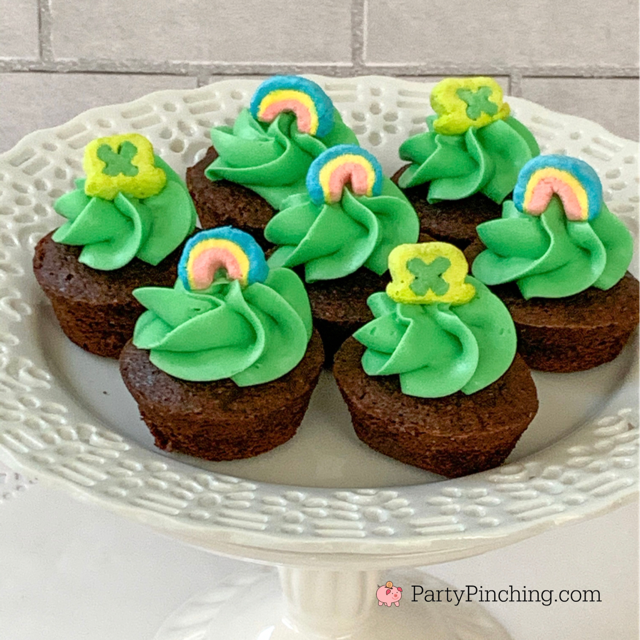 Little Lucky Brownie Bites for St. Patrick's Day!
Ingredients
18.3 oz Box brownie mix
Brownie mix indgredients listed on box
Cooking spray
Mini muffin pan
Container store bought white frosting
Green Food coloring
Box Lucky Charms Cereal
Wilton icing tip #D2 and disposible piping bag if desired
Instructions
1. Prepare brownie mix according to package instructions. Spray muffin pan with cooking spray
Fill each muffin tin 3/4 full with batter and bake in preheated oven at 350 degrees for 18-20 minutes. Cool completely
Mix a little green food coloring with the frosting and place in piping bag with a Wilton #D2 tip
Pipe frosting on brownies and top with Lucky Charms marshmallows