Lemon Butter Chicken is hands down our favorite family meal! It's such an easy meal and comes together SO FAST! It's a restaurant quality meal that you could proudly serve to guests. So flavorful and comforting, it tastes like you fussed all day!
This post may contain affiliate links. Please read our disclosure policy. As an Amazon Associate, I earn from qualifying purchases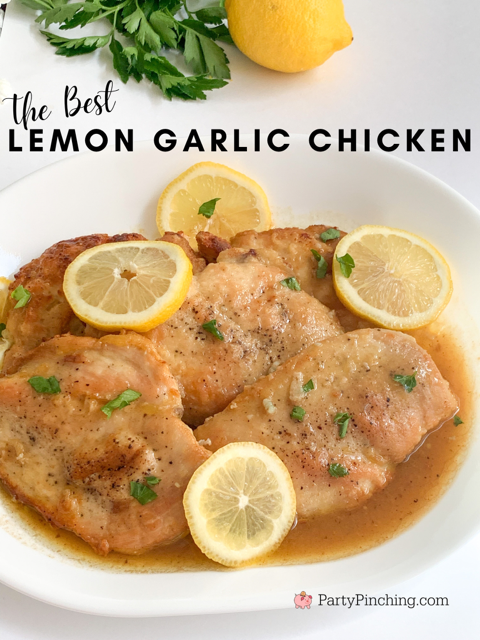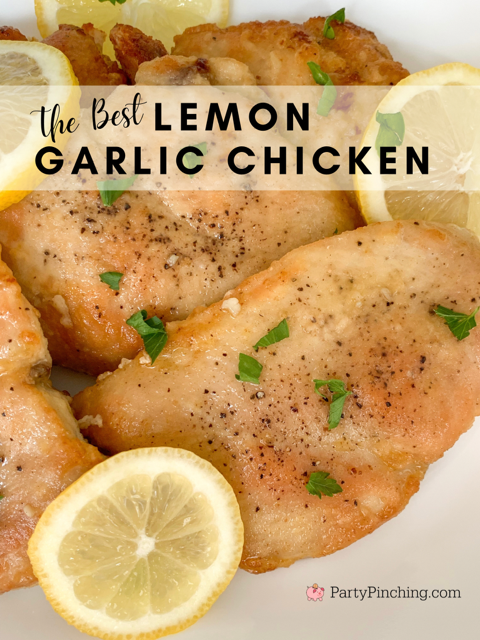 You will need:
4-6 Thin Chicken Breasts
Olive Oil
Flour
Salt & freshly ground pepper
2 cloves garlic, pressed
1 cup chicken broth
Juice of one large lemon
½ tsp lemon zest
2 Tb butter, optional
MY AMAZON PICKS (affiliate links):
Salt & Pepper both sides of each thin chicken breast. Then coat the breast in flour, shaking off excess.
In a large frying pan add about 3-4 Tbs olive oil. Pan fry chicken breasts on medium, about 5 minutes each side or until internal temperature reads 165 degrees.
You may have to do 2 batches, adding olive oil between each batch.
Remove chicken from pan and immediately whisk in chicken broth getting all the nice bits off the bottom of the pan.
Next add in the garlic, lemon juice and lemon zest. Reduce by half.
You may add the butter (this is optional) for a creamier sauce.
Add the chicken back in the pan and coat with the sauce.
Serve with my Creamy Garlic Parmesan Orzo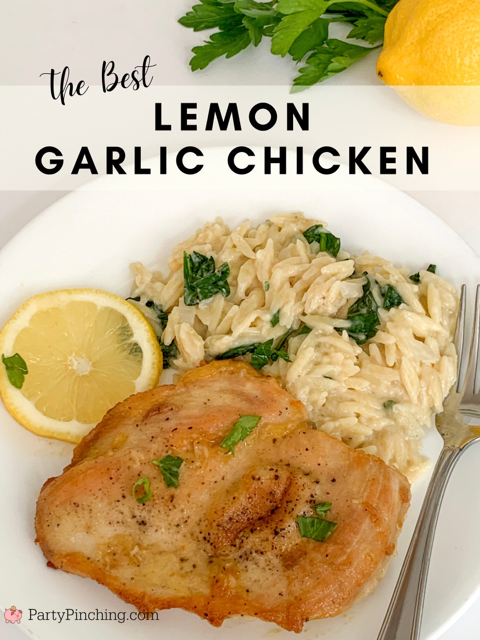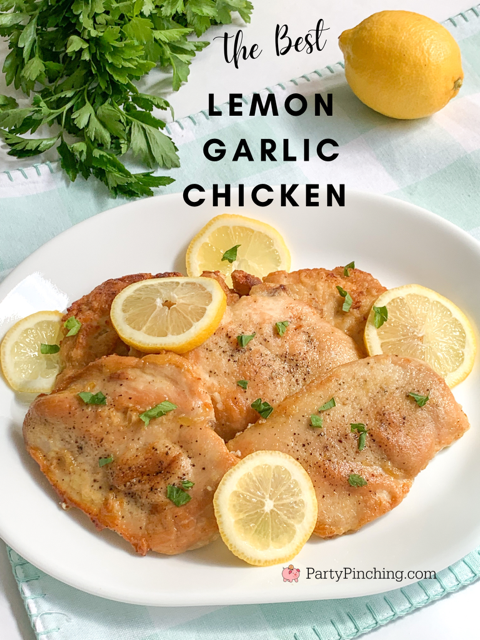 This Lemon Garlic Chicken will be your new family favorite! Perfect for a weeknight because it's so easy to make and fast! Serve it along side my Garlic Parmesan Orzo – it cooks up nicely at the same time as the chicken – just put it on to simmer while you're frying the chicken!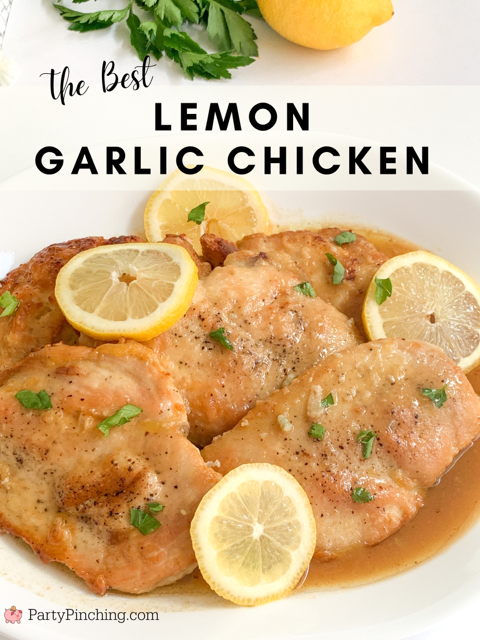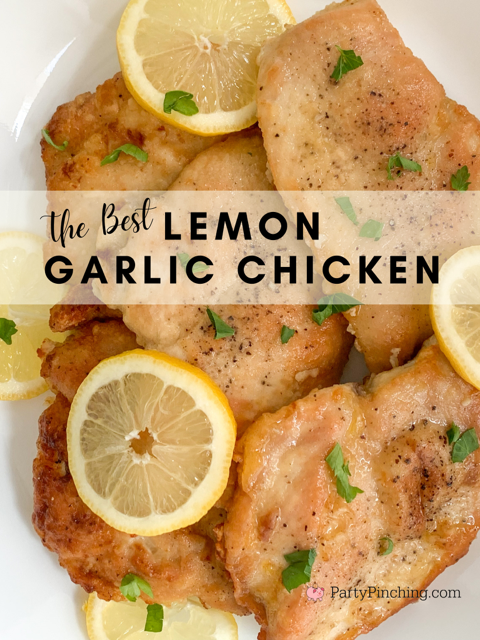 Yield: 4-6 services
Lemon Garlic Chicken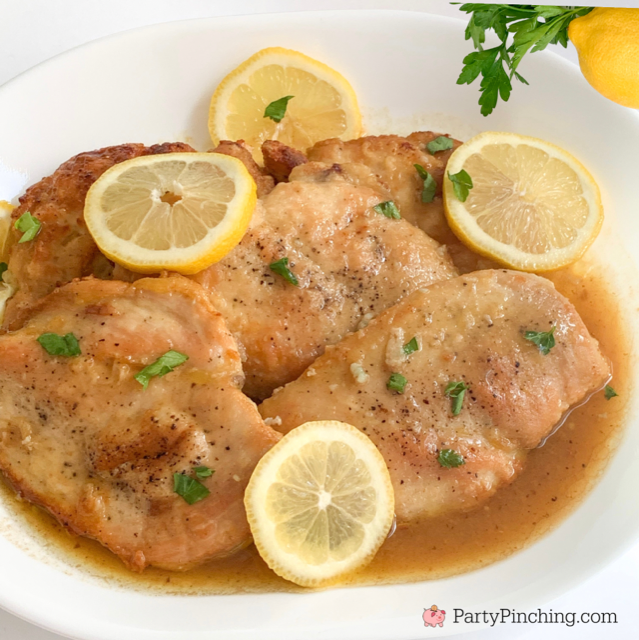 This is THE BEST Lemon Garlic Chicken recipe! It's so fast and easy to make and better than any restaurant dish!
Ingredients
4-6 Thin Chicken Breasts
Olive Oil
Flour
Salt & freshly ground pepper
2 cloves garlic, pressed
1 cup chicken broth
Juice of one large lemon
½ tsp lemon zest
2 Tb butter, optional
Instructions
Salt & Pepper both sides of each thin chicken breast. Then coat the breast in flour, shaking off excess.
In a large frying pan add about 3-4 Tbs olive oil. Pan fry chicken breasts on medium, about 5 minutes each side or until internal temperature reads 165 degrees.
You may have to do 2 batches, adding olive oil between each batch.
Remove chicken from pan and immediately whisk in chicken broth getting all the nice bits off the bottom of the pan.
Next add in the garlic, lemon juice and lemon zest. Reduce by half.
You may add the butter and melt it in the pan (this is optional, I usually omit this) for a creamier sauce.
Add the chicken back in the pan and coat with the sauce.
Serve with my Garlic Parmesan Orzo