This Creamy Garlic Parmesan Orzo is THE BEST side dish for your chicken or seafood main. It's a family favorite and so easy to prepare while your main dish is cooking!
This post may contain affiliate links. Please read our disclosure policy. As an Amazon Associate, I earn from qualifying purchases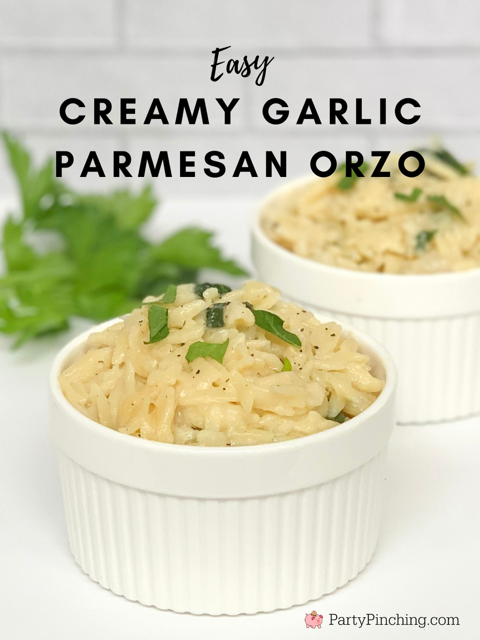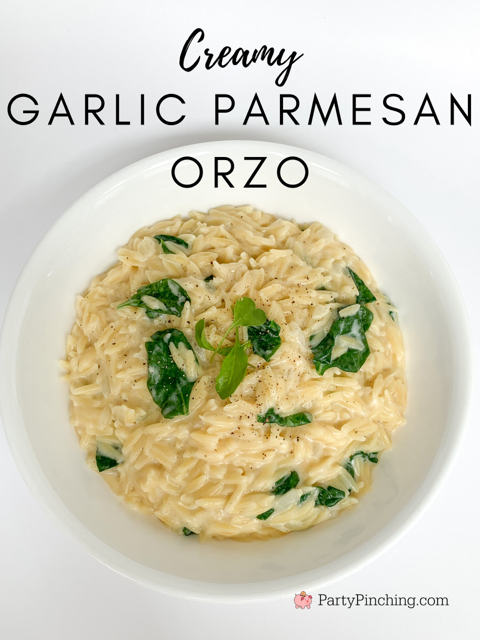 You will need:
2 Tb butter
½ white onion, chopped fine
1 clove minced garlic
2 cups chicken broth
1 cup milk
Salt & freshly ground pepper
1 cup dry orzo
¾ cup shredded parmesan cheese
2 cups of baby spinach
MY AMAZON PICKS (affiliate links):
In a medium pan, melt the butter and saute the onion until tender. Add the garlic and saute for a minute.
Add the chicken broth, milk, and salt and pepper to taste. Bring to a boil.
Add the orzo and turn down heat to a simmer. Simmer until pasta is cooked and liquid is absorbed, about 20-25 minutes.
Remove from heat and stir in cheese and spinach.
Serve with my Lemon Garlic Chicken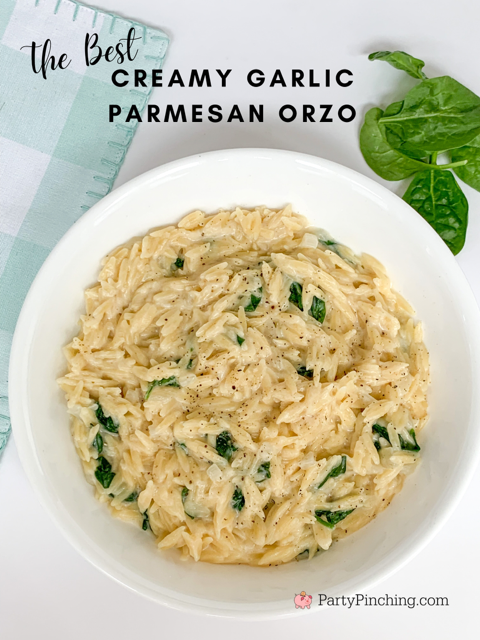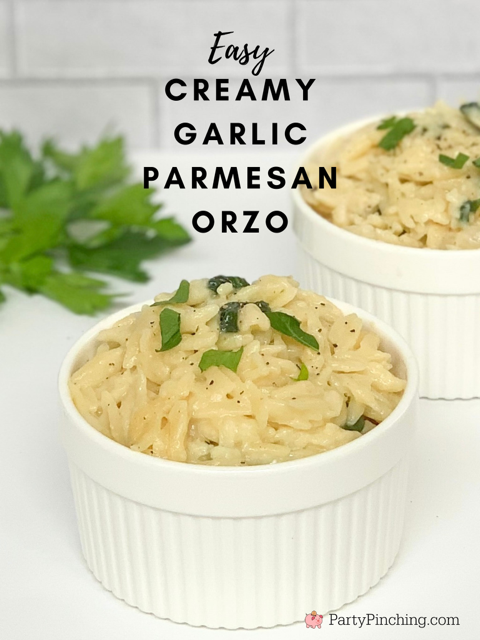 This Easy Creamy Garlic Parmesan Orzo pairs so well with my fast and easy Lemon Garlic Butter Chicken!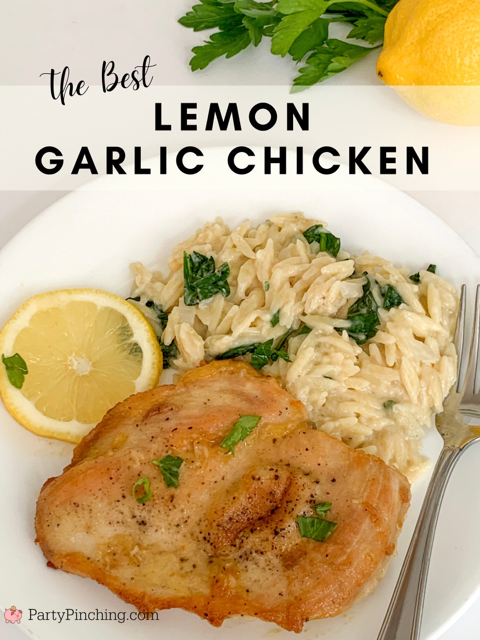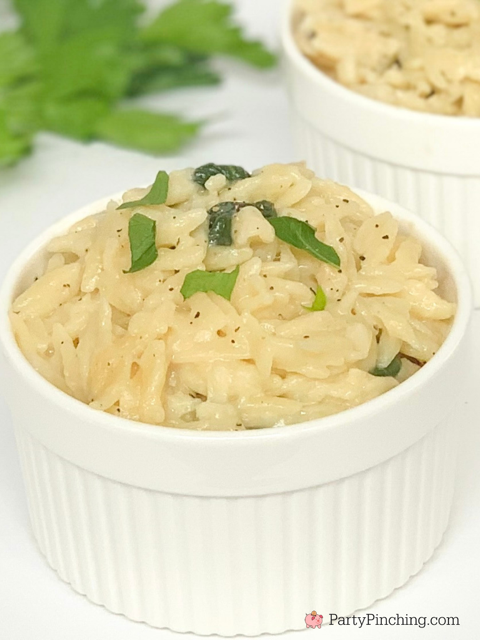 Yield: 4 servings
Creamy Garlic Parmesan Orzo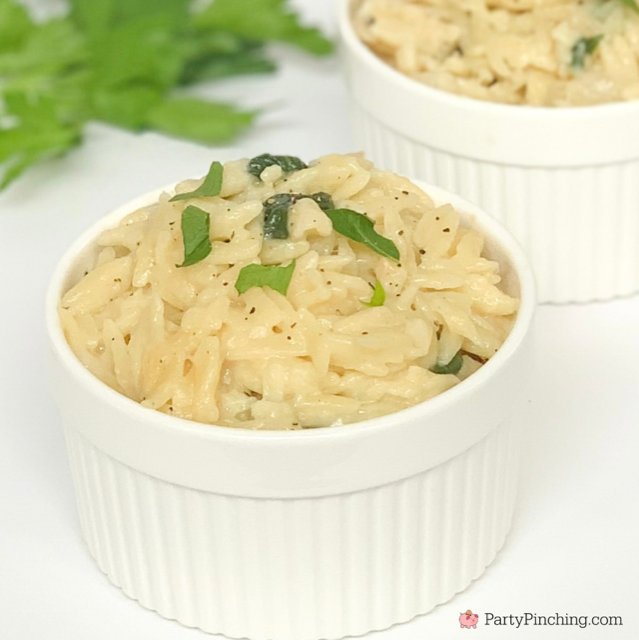 This creamy garlic parmesan orzo is so easy to make and the perfect side dish to my Lemon Garlic Chicken
Ingredients
2 Tb butter
½ white onion, chopped fine
1 clove minced garlic
2 cups chicken broth
1 cup milk
Salt & freshly ground pepper
1 cup dry orzo
¾ cup shredded parmesan cheese
2 cups of baby spinach
Instructions
In a medium pan, melt the butter and saute the onion until tender. Add the garlic and saute for a minute.
Add the chicken broth, milk, and salt and pepper to taste. Bring to a boil.
Add the orzo and turn down heat to a simmer. Simmer until pasta is cooked and liquid is absorbed, about 20-25 minutes.
Remove from heat and stir in cheese and spinach.
Serve with my Lemon Garlic Chicken