These Graduation Photo Collage Numbers have been one of my most popular posts.
4 years ago I created centerpieces for my son's high school graduation open house. They turned out so great and I have had so many people ask for a tutorial that I finally have gotten around to making a tutorial.
4 years later…
I am now making a new set for my youngest son's high school graduation! Time flies!!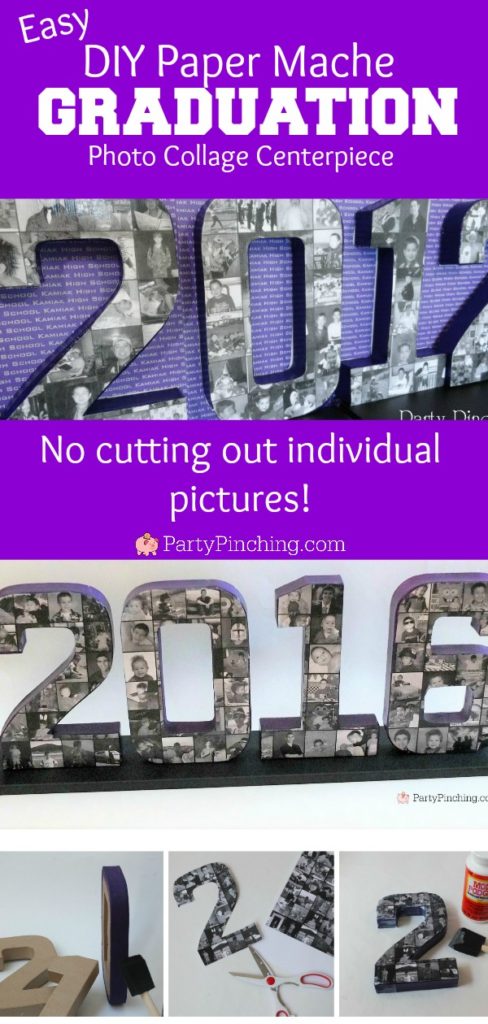 You will need:
Paper Mache numbers from Hobby Lobby – they are 8″ tall.
computer paper (just the regular kind)
acrylic paint
glue stick
Mod Podge
2 sponge brushes for paint and Mod Podge
parchment paper (this is a must!)
4″x 24″ piece of plywood
black spray paint
glue gun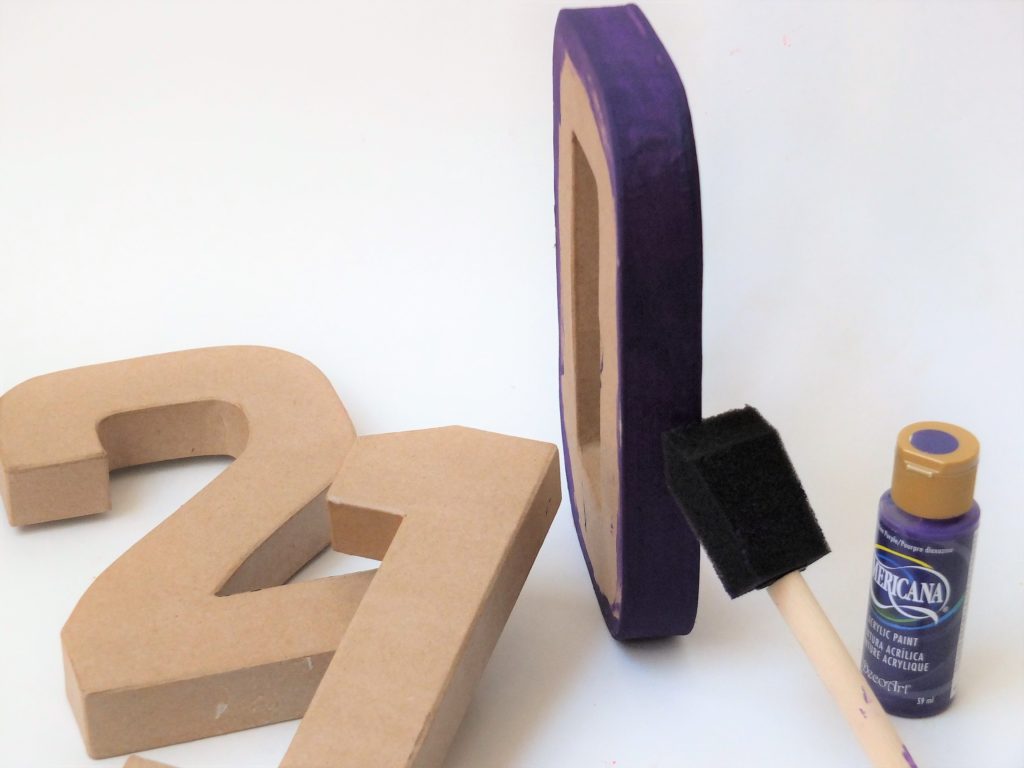 1. Paint the sides of the numbers with acrylic paint – I used purple for my son's high school colors.
Ideas for graduation party – visit

https://partypinching.com/category/graduation-party