These Dutch Baby Pancakes are so easy to make and so impressive! They are the perfect showstopper for any brunch or holiday breakfast. Light and airy, you can make them sweet or savory!
This post may contain affiliate links. Please read our disclosure policy. As an Amazon Associate, I earn from qualifying purchases.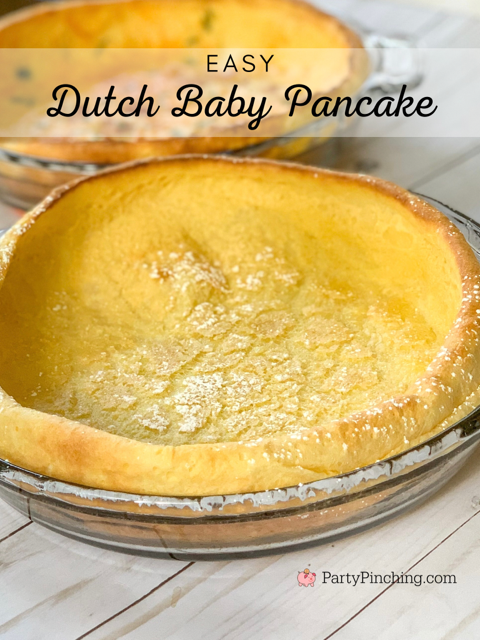 Traditionally these are made in a cast-iron pan, but these days I have trouble lifting anything that heavy so I decided to try making these in my pie plates. And it worked! They were light, and puffy and perfect!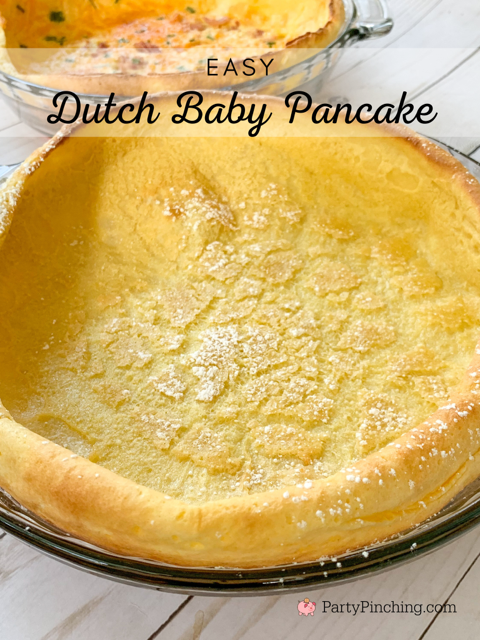 You will need:
2 Tb butter
2 eggs
½ cup flour
½ cup milk
¼ tsp salt
½ tsp vanilla extract
Heat oven to 400 degrees. In a 9" pie plate or cast iron pan, melt butter in the over. Watch this and don't let the butter burn!
When butter is melted, remove from oven and use a pastry brush and brush the butter over the bottom and side of the pan.
In a bowl or small blender, beat the eggs, flour, milk, salt and vanilla together.
Immediately pour into hot pie plate or pan.
Bake for 23-25 minutes
Dust with powdered sugar and a squeeze of lemon or top with your favorite fruit or pie filling!
For a savory pancake, omit the vanilla and add chopped ham, cheese or veggies
My Amazon picks (affiliate links):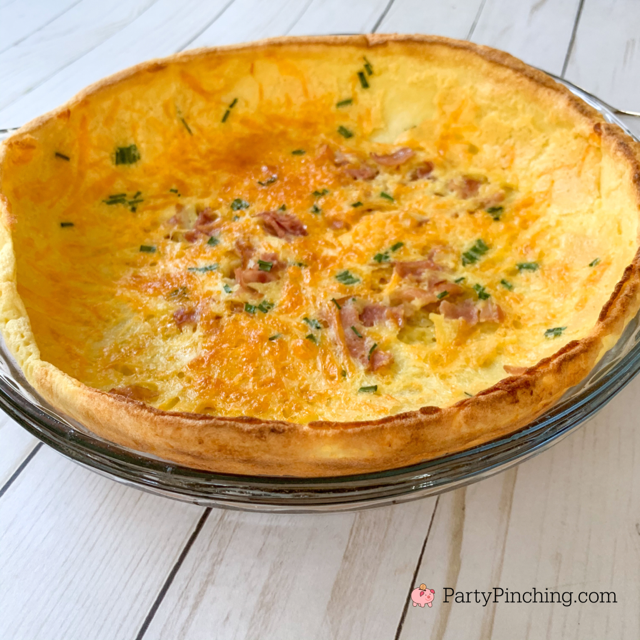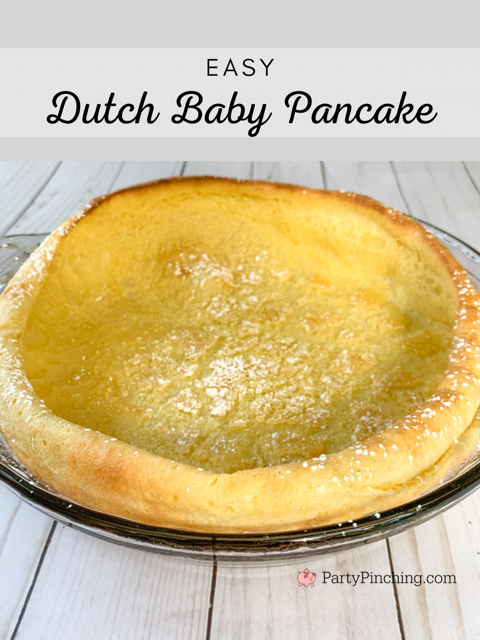 Dutch Baby Pancakes are also known as a German Pancake, these puff pancakes are a favorite at our house. We just like them topped with powdered sugar and a squeeze of lemon, but you can top it with maple syrup, fresh fruit or jam!
Yield: 1 pancake
Dutch Baby Pancake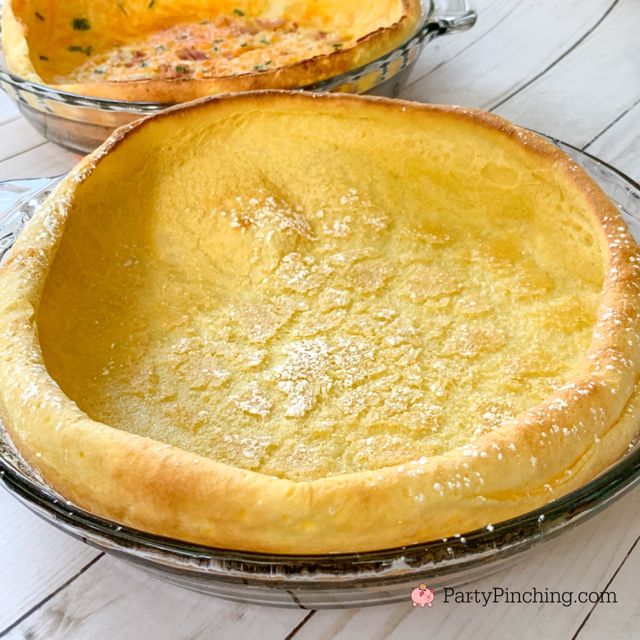 This Dutch Baby Pancake is so easy to make! So delicious and super impressive for your breakfast or brunch!
Ingredients
2 Tb butter
2 eggs
½ cup flour
½ cup milk
¼ tsp salt
½ tsp vanilla extract
Instructions
Heat oven to 400 degrees. In a 9" pie plate or cast iron pan, melt butter
in the over. Watch this and don't let
the butter burn!
When butter is melted, remove from oven and use a pastry brush and brush the butter over the bottom and side of the pan.
In a bowl or small blender, beat the eggs, flour, milk, salt and vanilla together.
Immediately pour into hot pie plate or pan.
Bake for 23-25 minutes
Dust with powdered sugar and a squeeze of lemon or top with your favorite fruit or pie filling!
For a savory pancake, omit the vanilla and add chopped ham, cheese or veggies
For more great brunch or breakfast recipes, click here