This Valentine Charcuterie Board is just the cutest ever! Fun for kids and adults alike, it's filled with fun snacks, perfect for your sweetie, family or for a Galentines party! Using cookie cutters helps keep the snacks separate and in adorable heart shapes!
This post may contain Amazon Affiliate links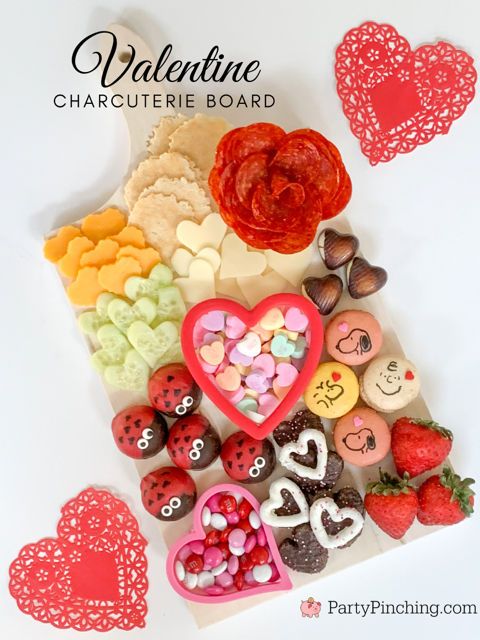 You will need:
Charcuterie Board
Heart Cookie cutters
Trader Joe's Chocolate Covered Marshmallows
Trader Joe's Mini Heart Cookies
Trader Joe's Belgian Heart Chocolates
Heart Pretzels
Crackers
Snoopy Macarons
Strawberries
M&M's
Conversation Heart candies
Pepperoni
Cucumber
Assorted Cheeses
My Amazon Picks (affiliate links)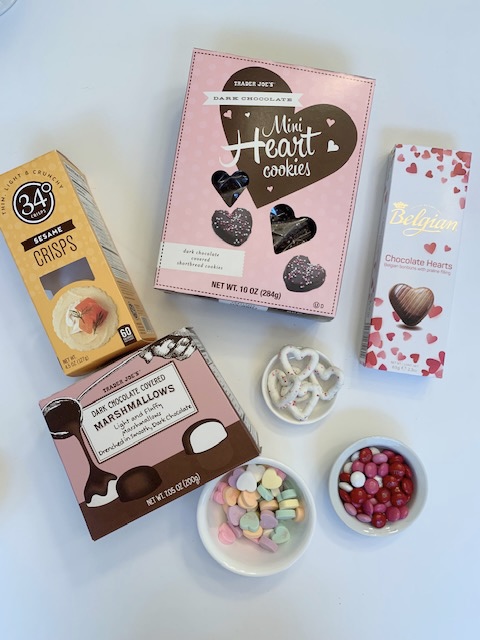 Place the heart cookie cutters on top of the board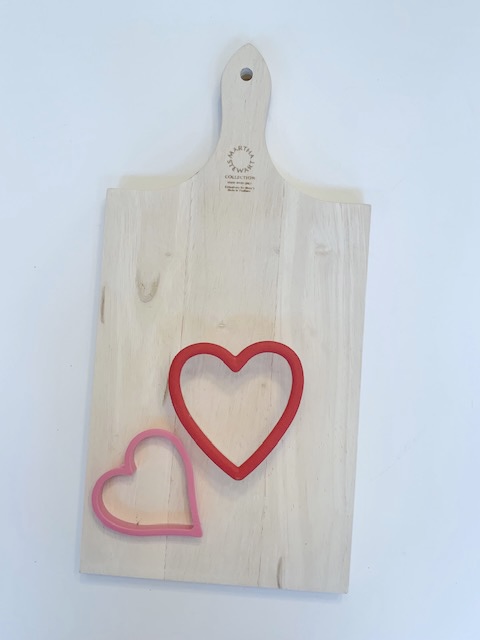 Next place candy inside of the cookie cutters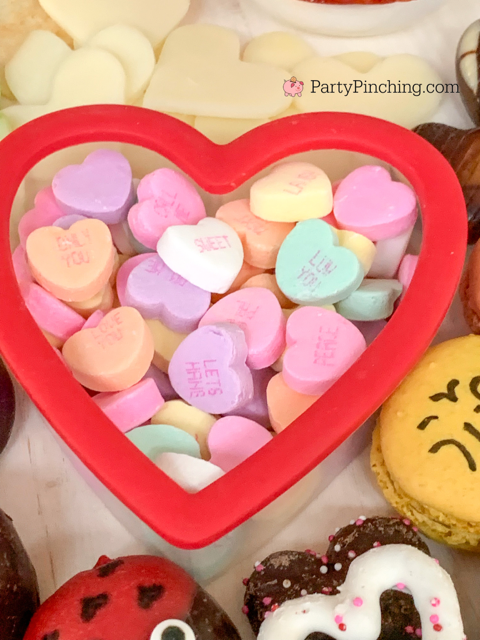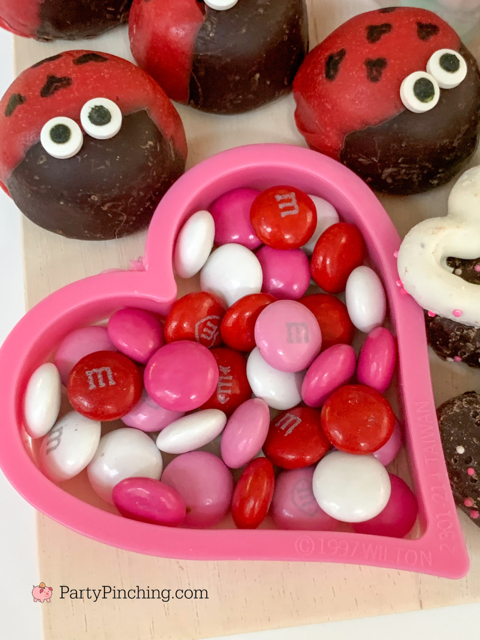 Arrange pepperoni into a rose shape. There are lots of videos on how to do this on Youtube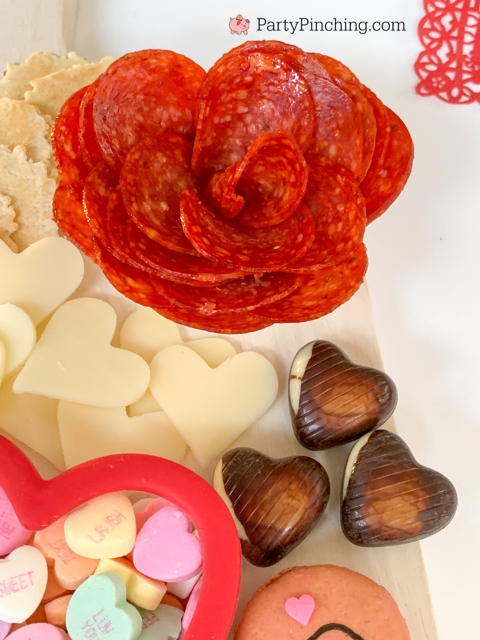 Using a small heart cutter, cut heart shapes out of cheese and cucumber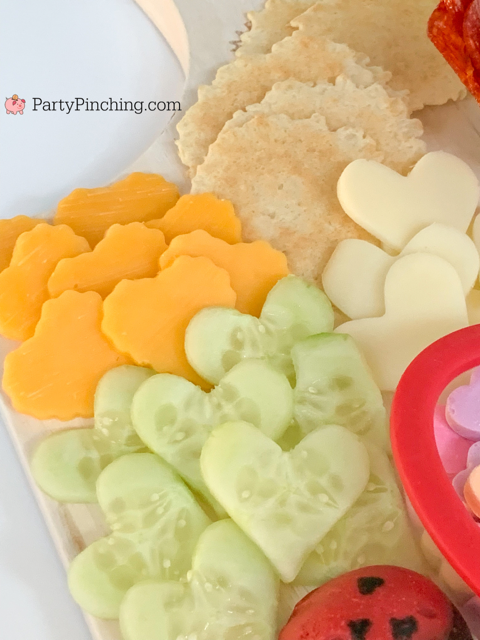 To see how I made these easy (and super cute) marshmallow cookie bugs, click here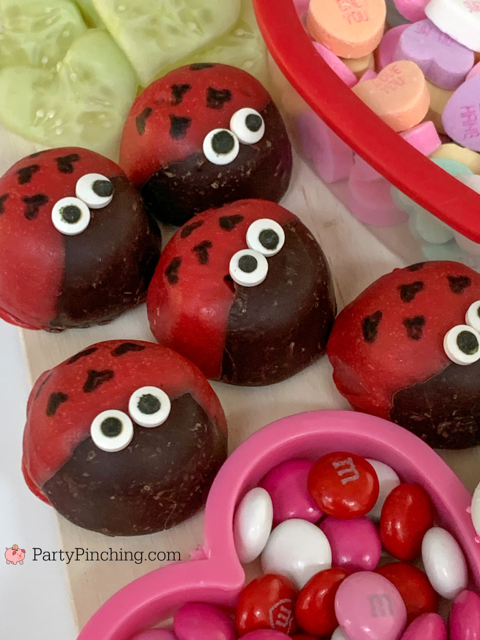 Click here for the recipe for my Snoopy macarons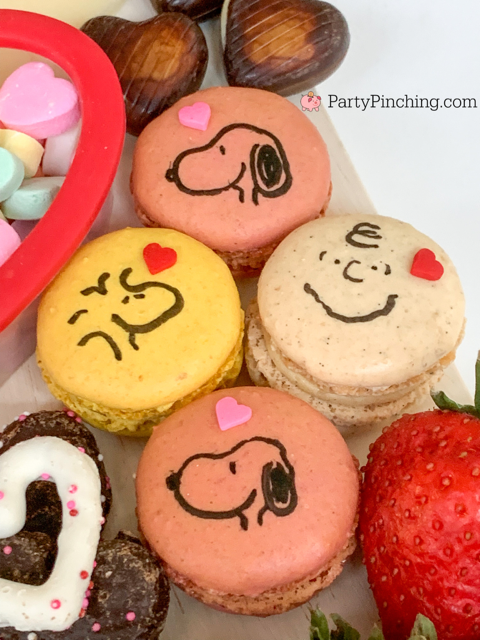 Arrange the rest of the treats on the board. It's fun to play around with the treats to see what looks best next to each other. I kept the savory up top and sweet treats down below.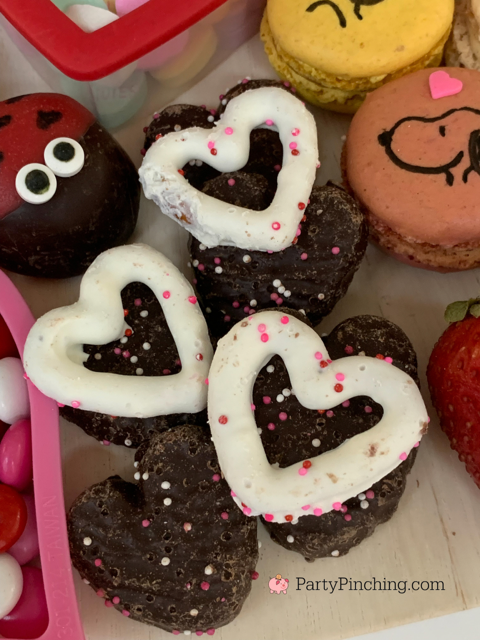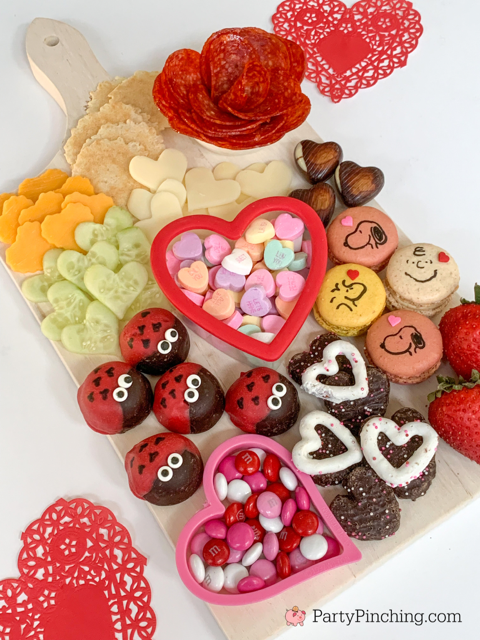 Now you have the cutest board ever!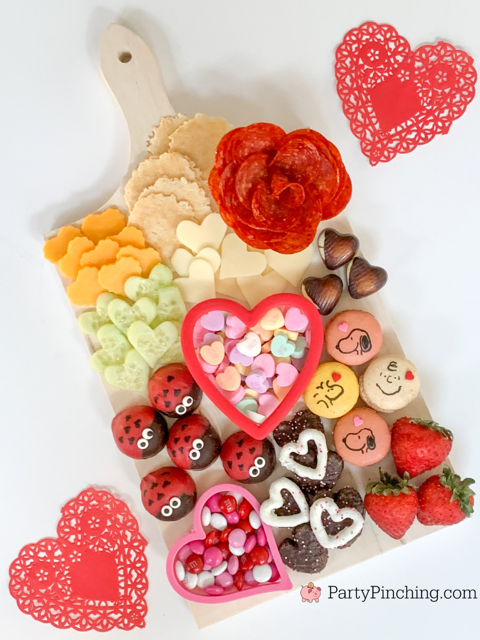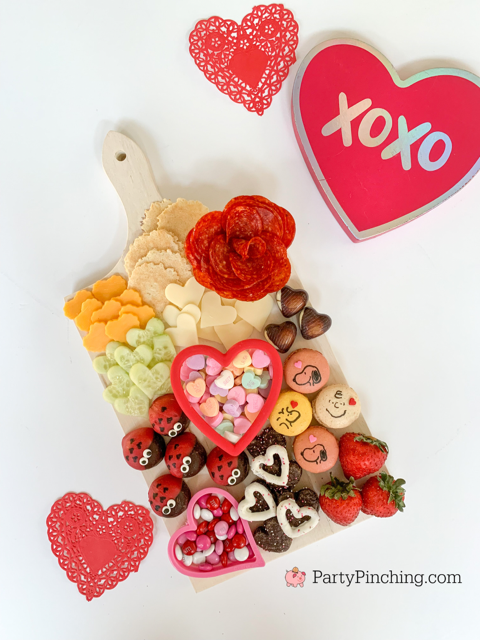 Valentine Charcuterie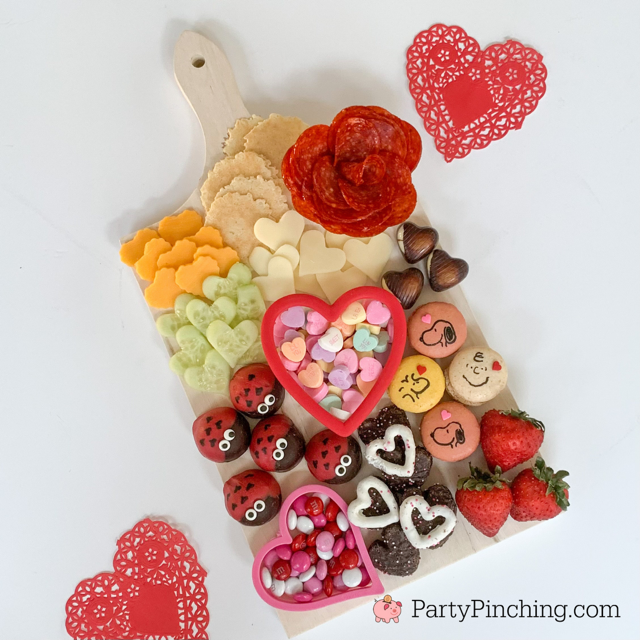 Valentine Charcuterie perfect for your sweetheart, family or Galentine's Day!
Ingredients
Charcuterie Board
Heart cookie cutters
Pepperoni
Assorted Cheeses
Cucumber
Crackers
Conversation Heart candie
Trader Joe's Chocolate covered marshmallows
Trader Joe's Mini chocolate heart cookies
Trader Joe's Belgian heart chocolates
heart pretzels
M&M's
Strawberries
Snoopy macarons
Instructions
Place heart cookie cutters on board
Fill cookie cutters with candy
Cut out small heart shapes out of the cheese and cucumber
Arrange the pepperoni in the shape of a rose
Place the rest of the treats on the board
Recipes for the Love Bug Marshmallow cookies and Snoopy Macarons can be found on Partypinching.com