This Unicorn Easter Basket is THE CUTEST! Any child (or unicorn loving adult) would be over the rainbow happy to receive this magical basket on Easter morning! The white chocolate birthday cake sprinkled Magical Easter Unicorn by R.M. Palmer is ABSOLUTELY ADORABLE!!!
This post is sponsored with product and/or monetary compensation by R.M. Palmer. All opinions are my own. (This post may contain affiliate links and we may make a small commission from the Amazon links at no extra cost to you).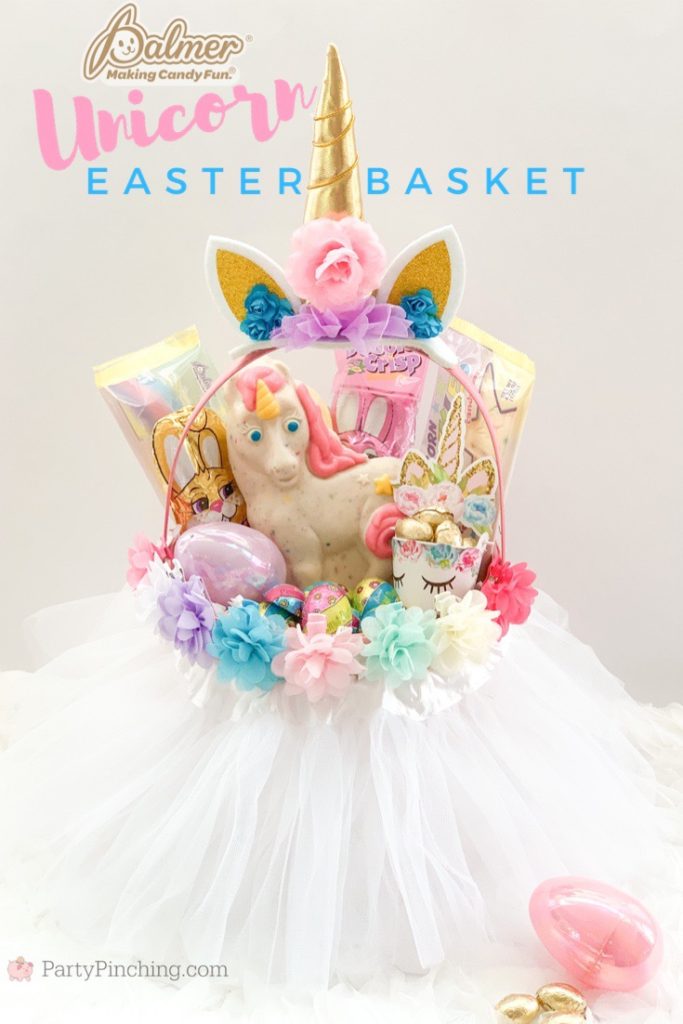 THE GOOD STUFF: This basket is so easy to make using yummy Easter candy all by R.M. Palmer!
Magical Easter Unicorn
Unicorn Sprinkles Candy Bars
Peanut Butter Eggs
Milk Chocolate Gold foil eggs
Double Crisp Bunnies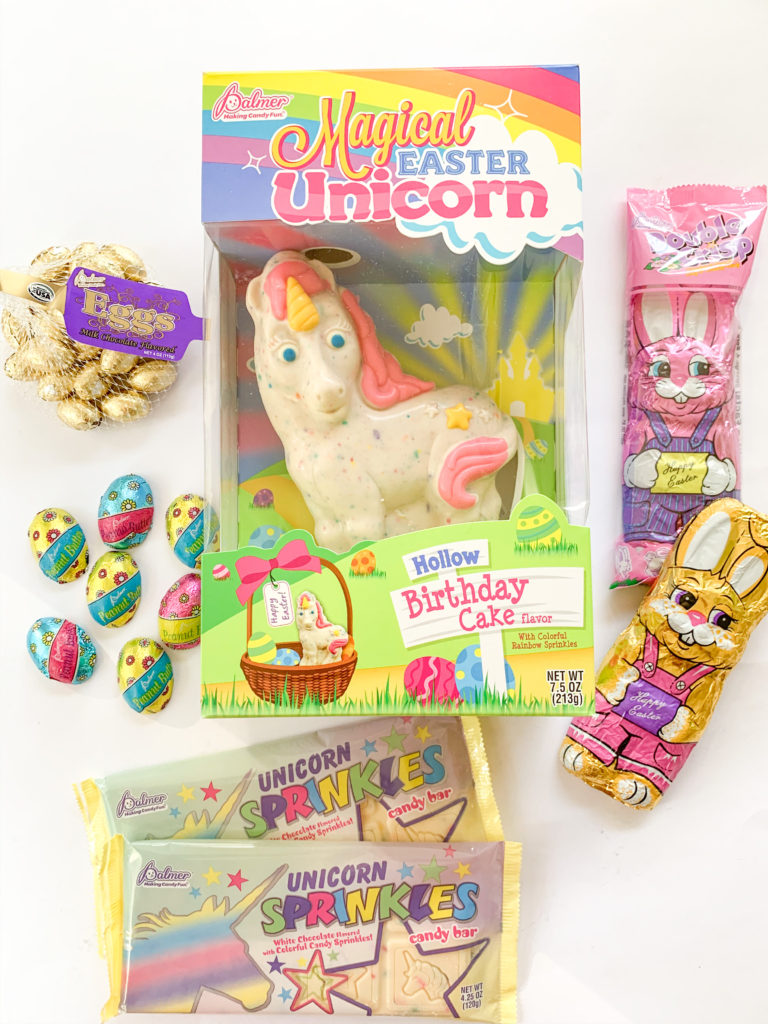 My Amazon picks: (affiliate links)
You will need:
One Easter basket (I found this one at Dollar Tree)
Unicorn horn topper (from Amazon see link above)
Plastic eggs (from Dollar Tree)
Clip on flowers (from Amazon see link above)
Tulle skirt (bought from Michael's)
Unicorn cupcake toppers (from Amazon see link above)
Mini white tin pails (from Dollar Tree)
white paper basket filler (from Dollar tree)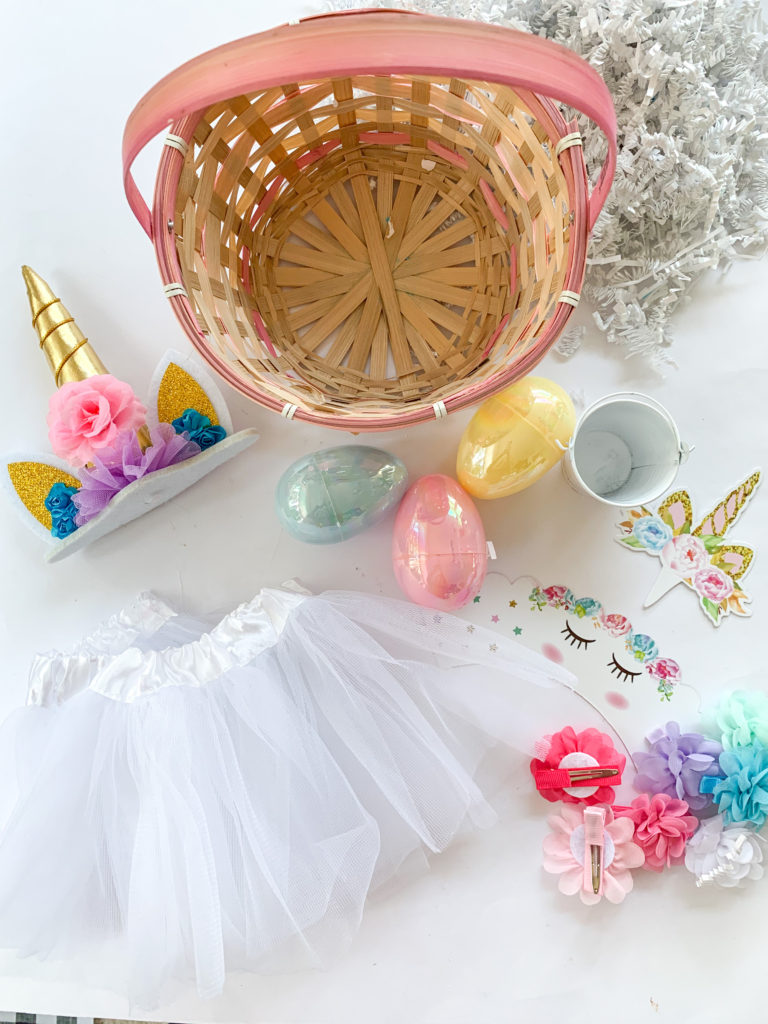 Using a glue gun, attach the unicorn topper to the top of the handle. Hold until the glue is set.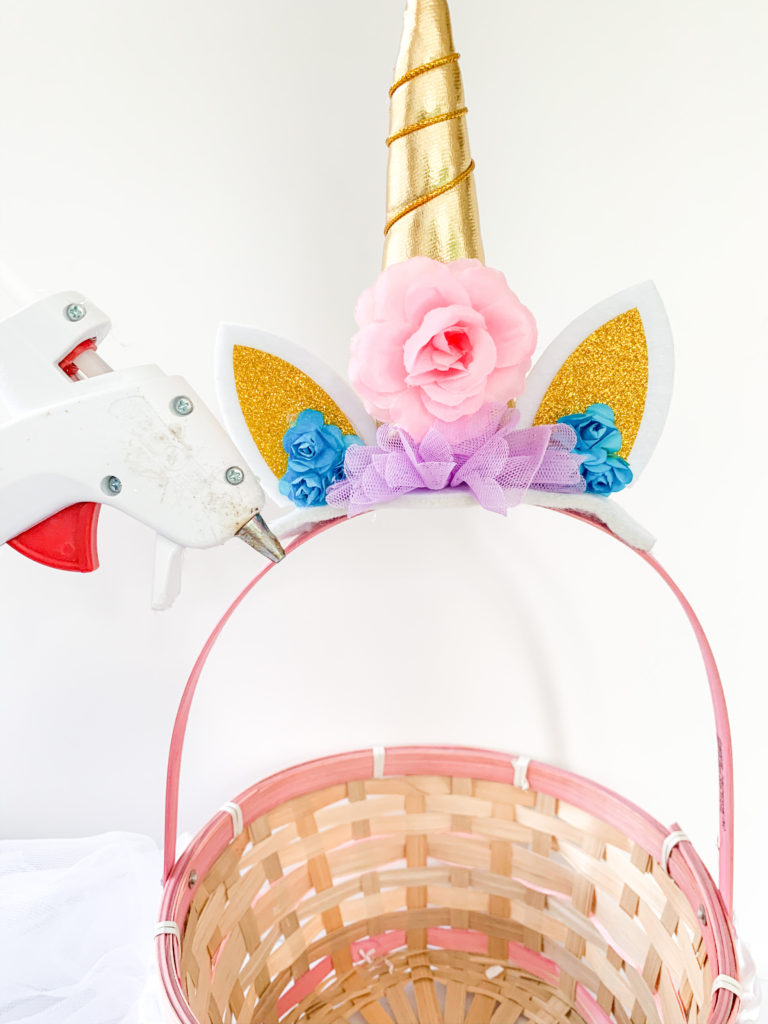 Next wrap the tulle skirt around the basket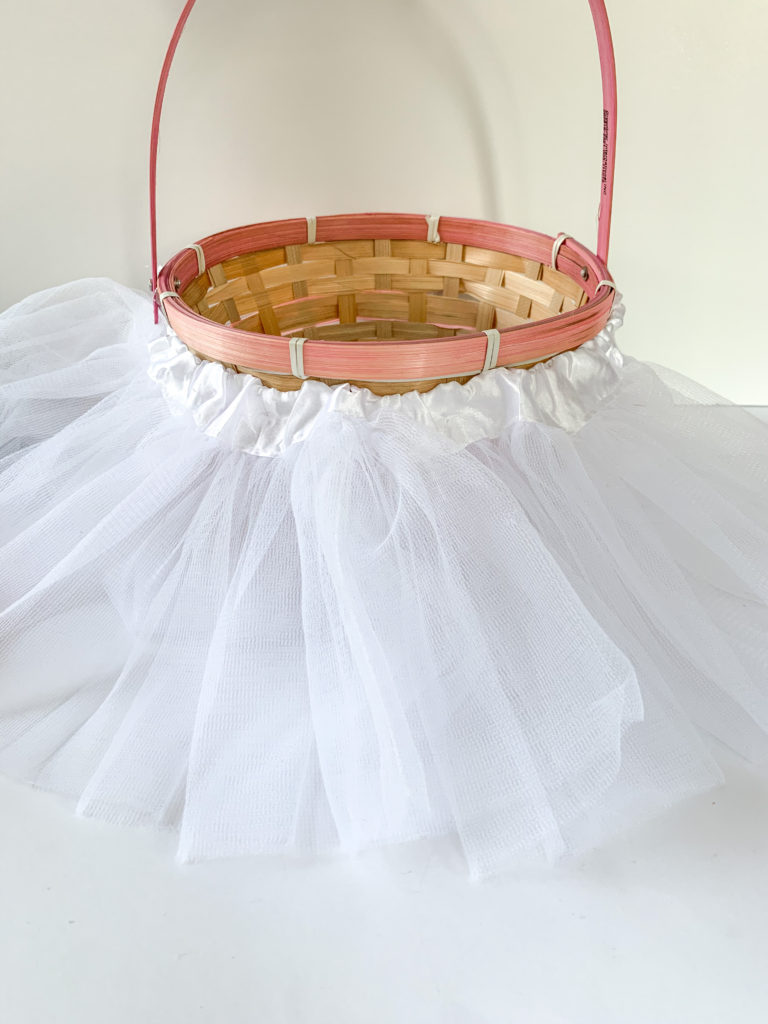 Clip on the flowers around the basket rim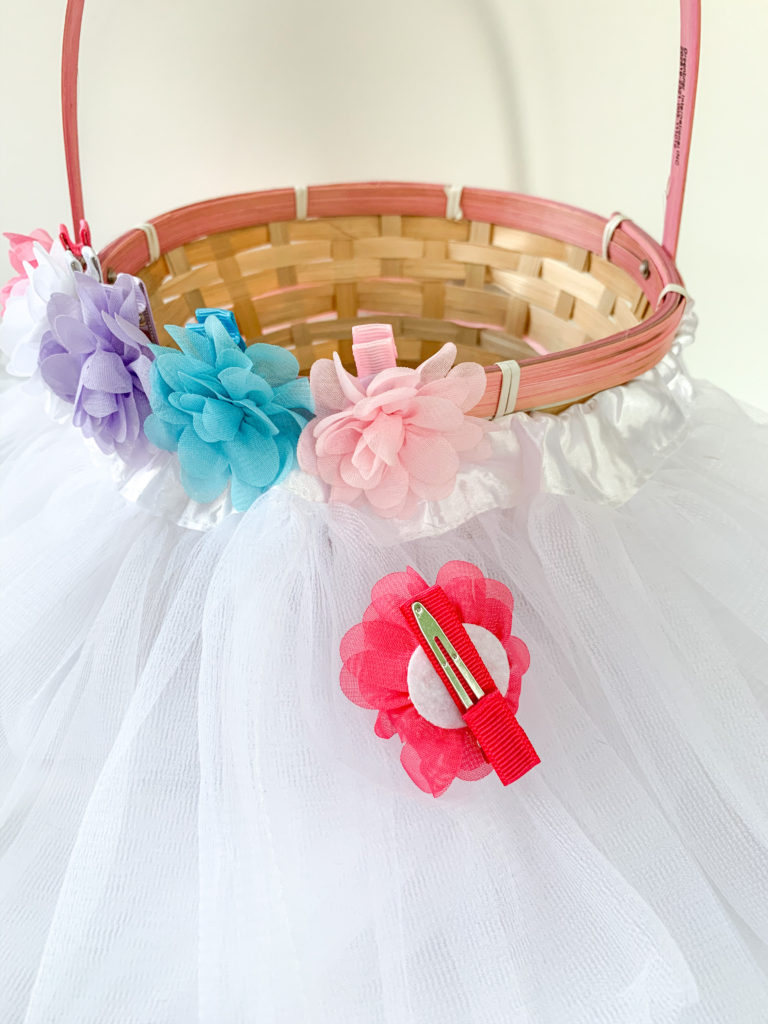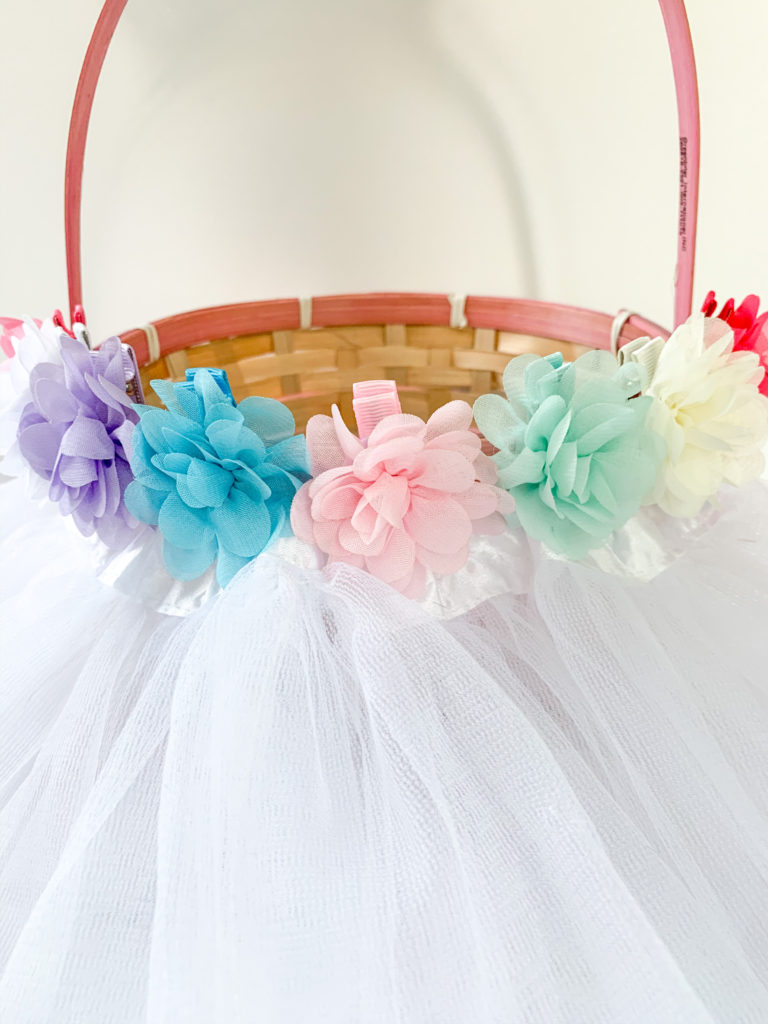 Fill the basket with white shredded paper filler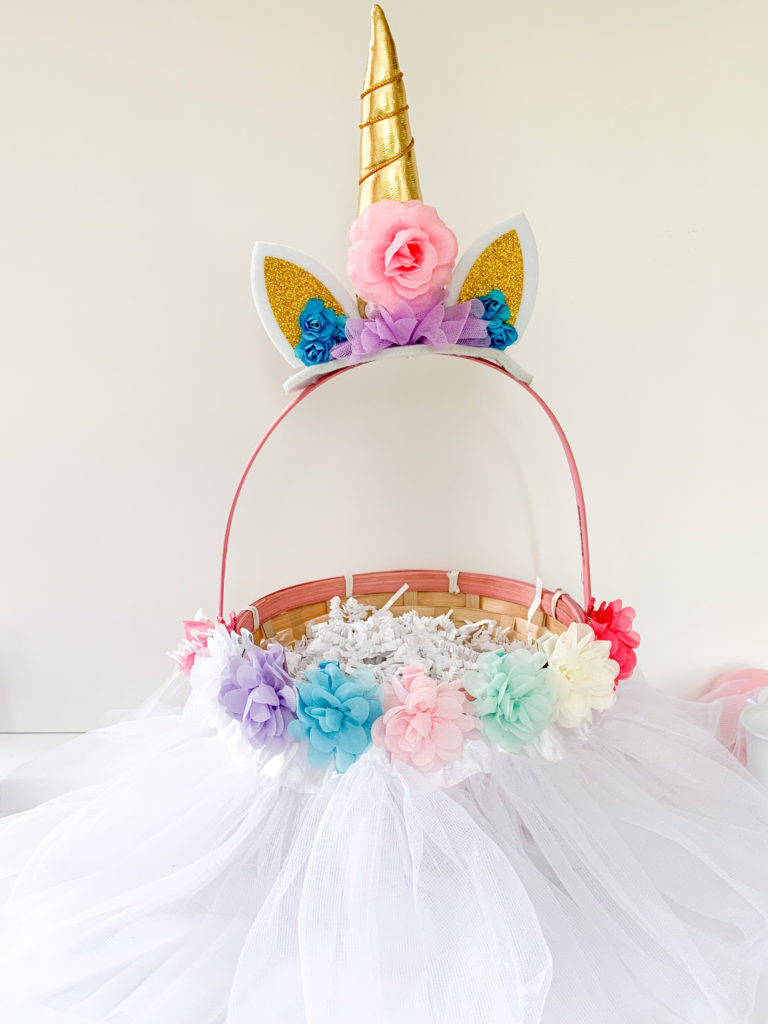 Glue the cupcake wrapper around the small pail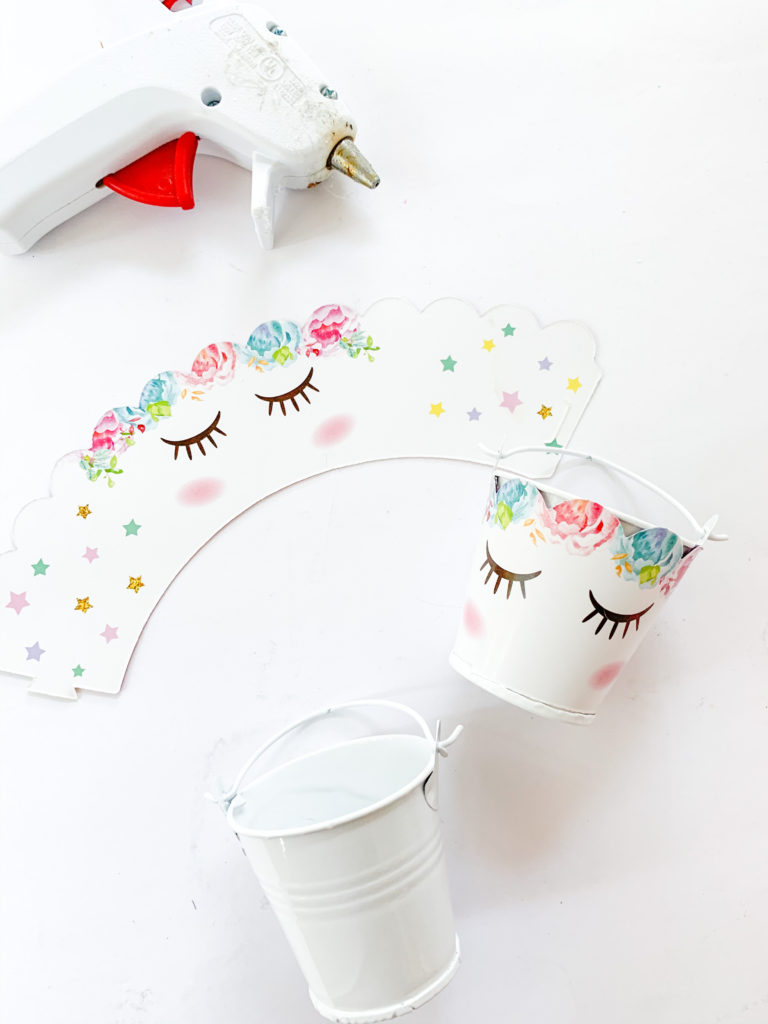 Fill the pail with the milk chocolate foil eggs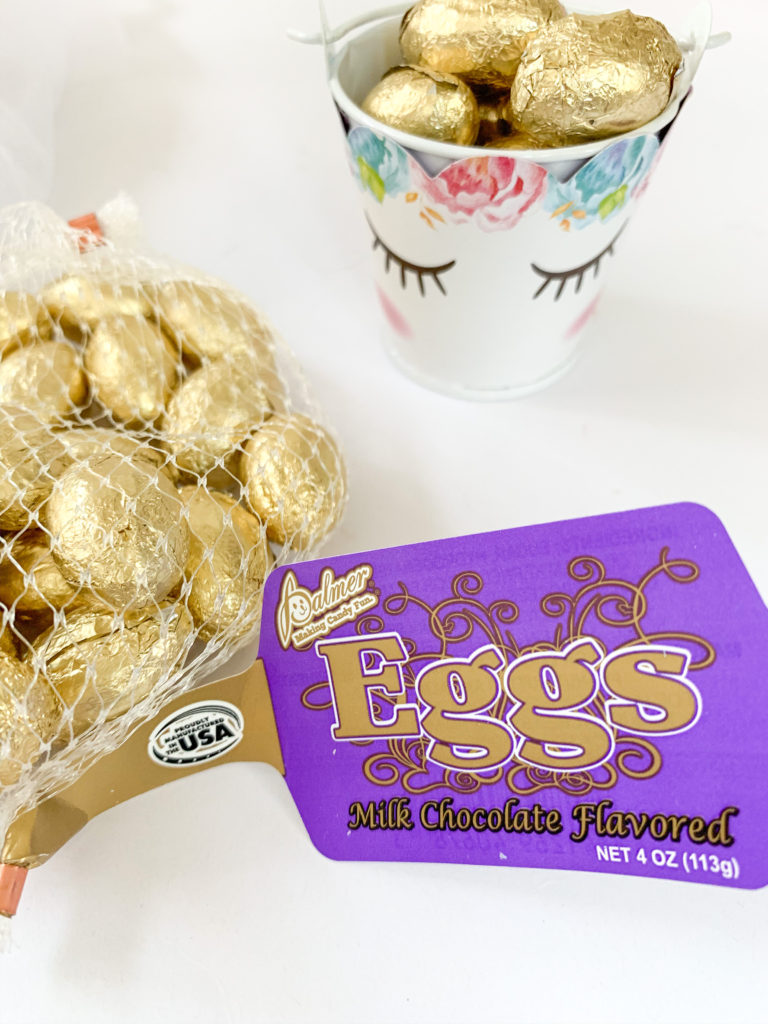 Place the unicorn cupcake topper horn on top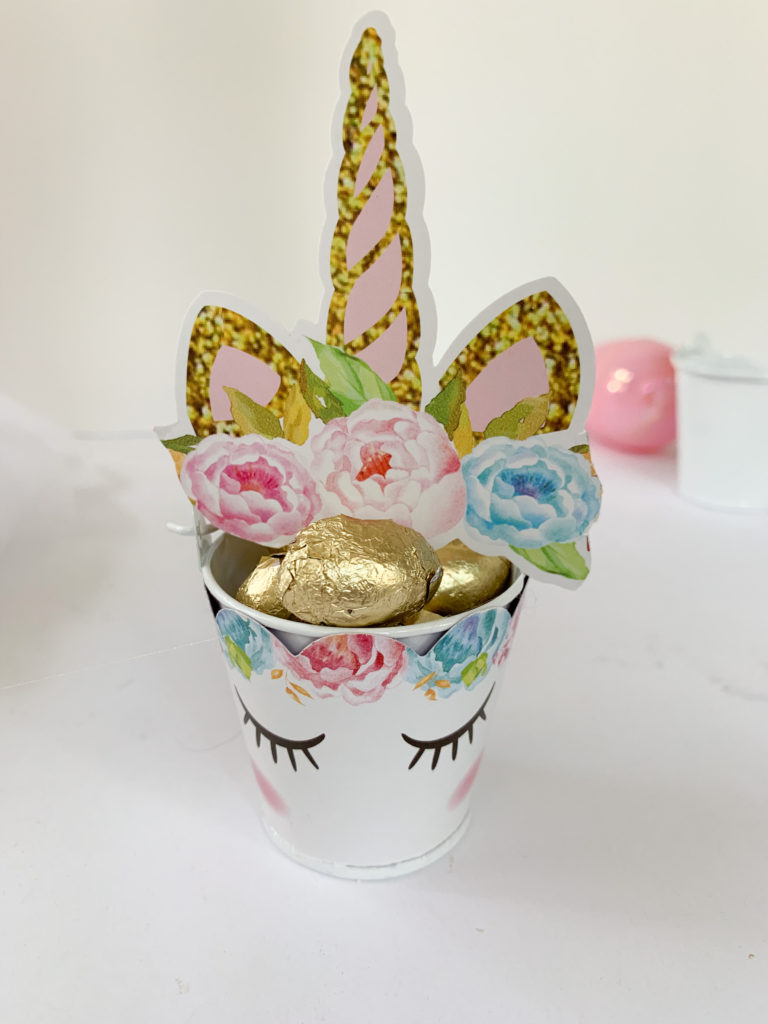 Add the R.M. Palmer candy into the basket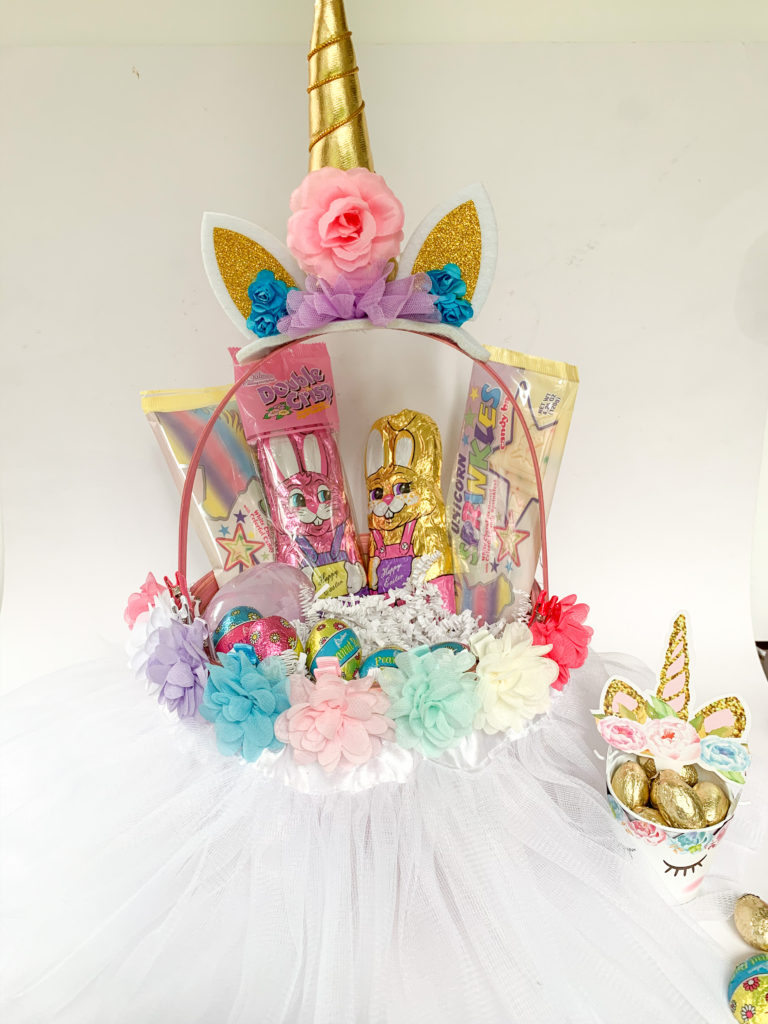 I mean isn't this Magical Easter Unicorn SPECTACULAR?!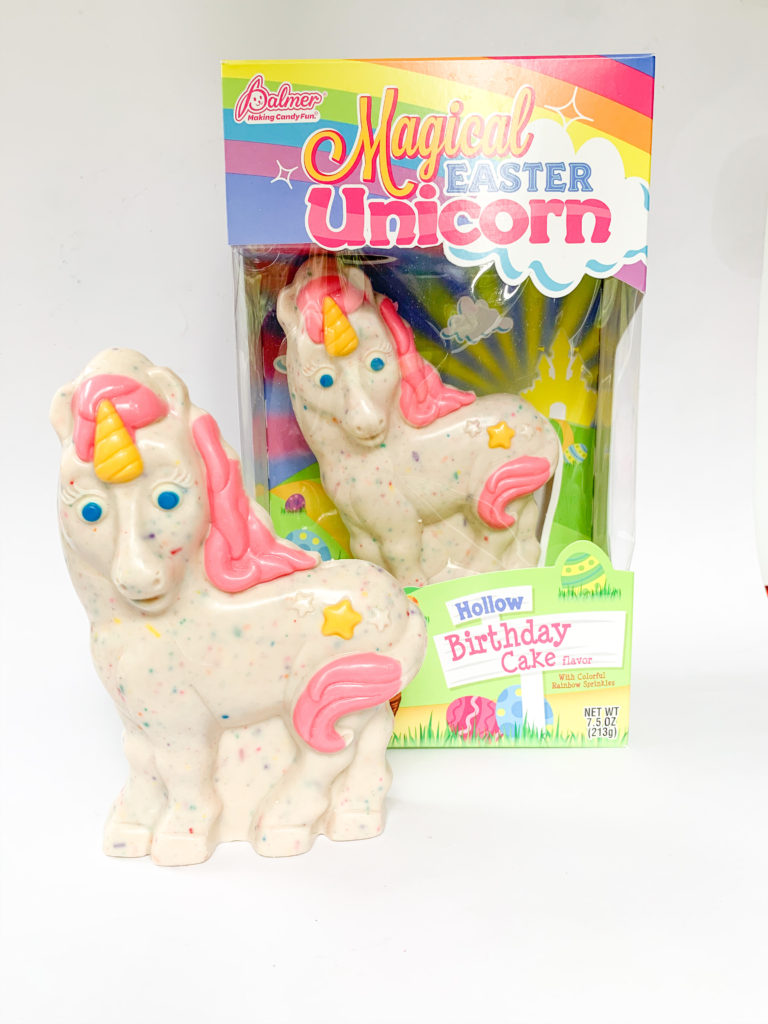 The most magical Easter basket ever!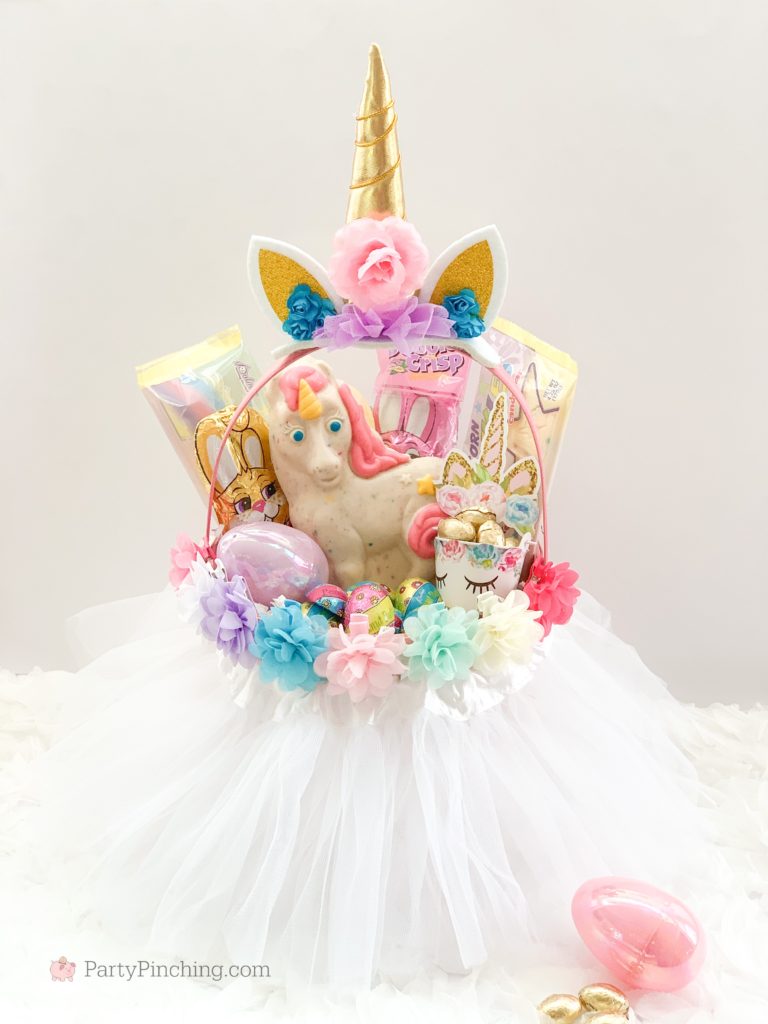 Unicorn Easter Basket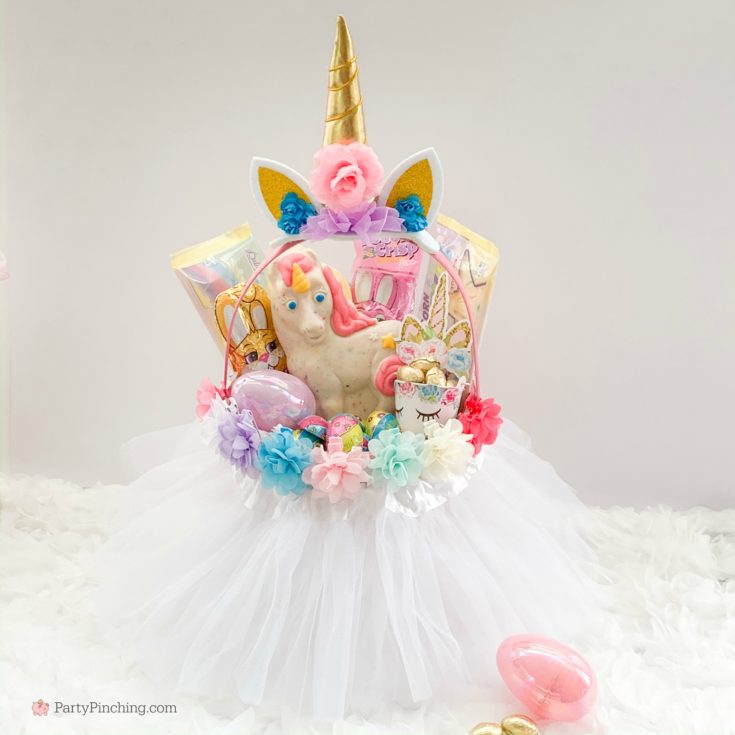 Magical Easter Basket with a tulle skirt and Unicorn candy
Materials
R.M. Palmer Easter Candy:
Magical Unicorn White Chocolate Hollow Candy
2 Unicorn Sprinkle Candy Bar
2 Double Crisp Bunnies
Milk Chocolate Gold Foil Eggs
Peanut Butter Eggs
Basket materials:
Easter Basket
Unicorn Topper
White tulle basket skirt
White paper basket filler
Plastic Easter eggs
Flower clips
Mini white metal buckets
Unicorn cupcake wrappers and toppers
Tools
Glue gun
Glue sticks for glue gun
Instructions
Attach the unicorn topper to the top of the basket with glue gun. Hold until set.
Wrap the skirt around the basket, may secure with glue if desired
Clip the flowers around the rim of the basket
Fill basket with white paper basket filler
Glue the cupcake wrapper around the white mini metal bucket
Fill the mini bucket with gold foil eggs
Place a unicorn horn cupcake topper on top.
Arrange the candy in the basket, placing the Magical Unicorn candy in the middle
For more Easter Party Ideas, click here