Decorate for Summer with these fun Dollar Tree DIYS! Fabulous ideas on a budget using Dollar store products. You can have such fun creating these high-end looking crafts and home decor items on a dime!
This post may contain Amazon affiliate links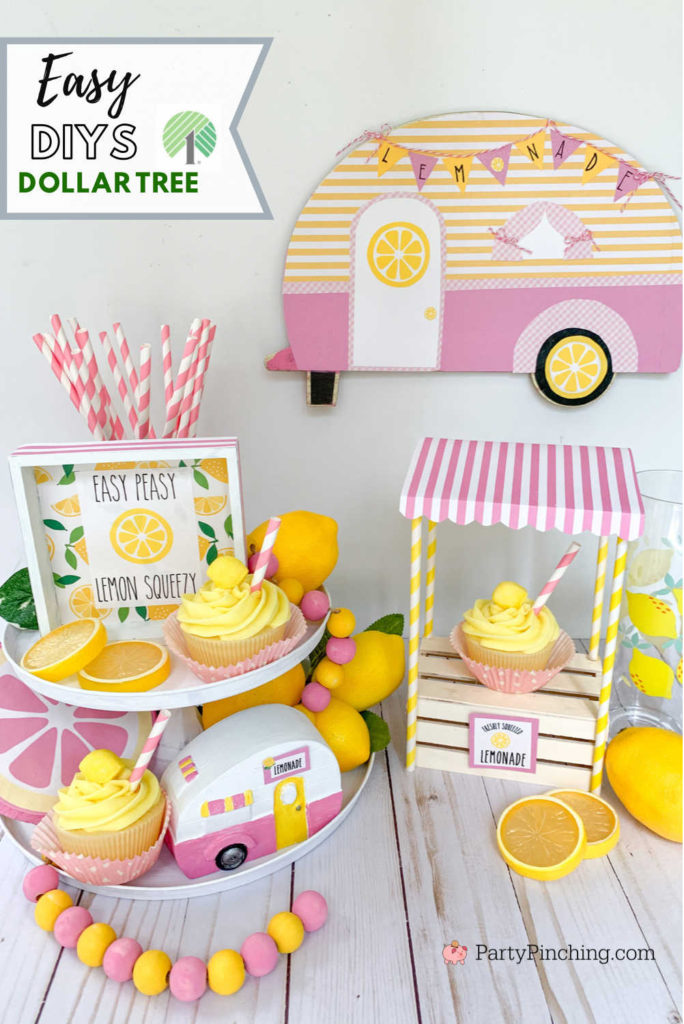 To complete this Dollar Tree look, check out my Amazon picks here:
Farmhouse Tier Tray
I know that tier trays are all the rage and I've seen lots of them at Home Goods and Kirkands, so I decided to try to dupe them using Dollar Tree products and some craft stashes I had on hand.
For the rustic Dollar Tree DIY farmhouse tier tray, you will need:
2-pack stove burner covers
candlestick
Gorilla glue, E6000 or superglue
white chalk paint or spray paint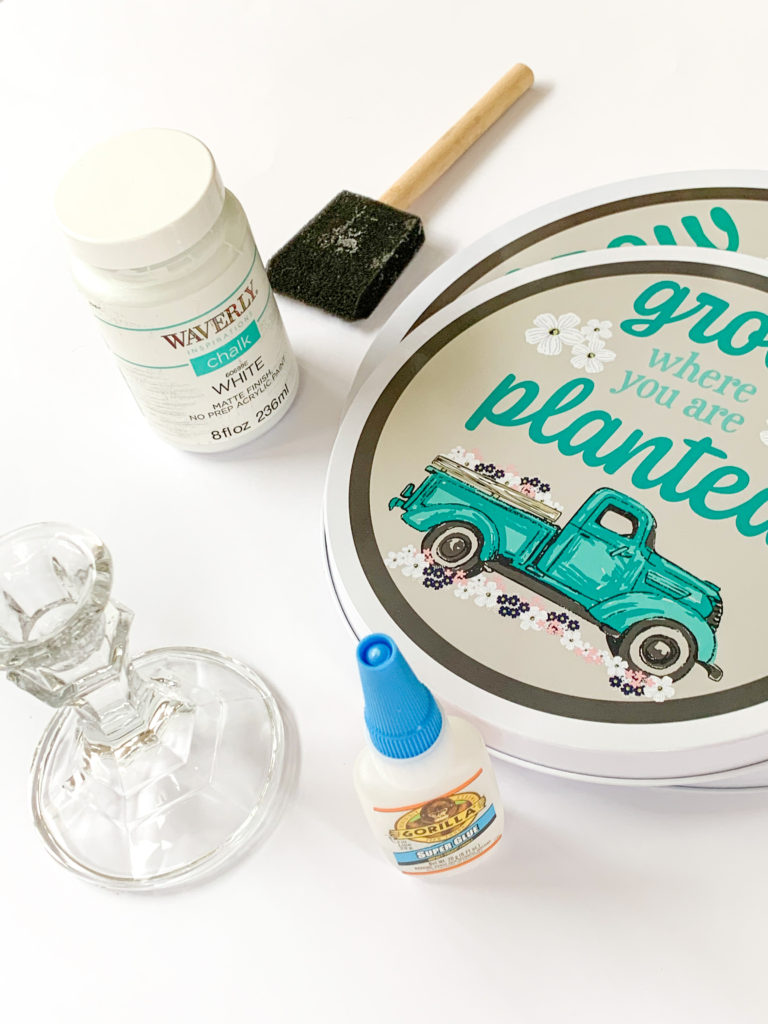 Paint the burner covers and candlesticks using white paint. I used white chalk paint but you could spray paint or use acrylic, it will just need more coats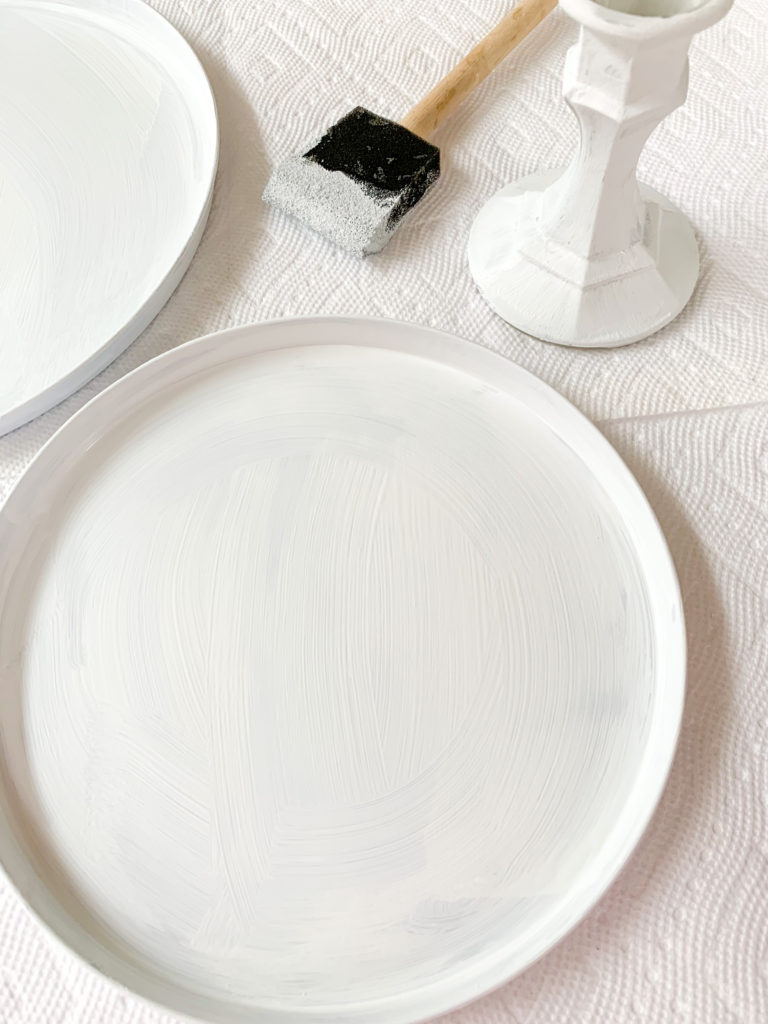 Turn the burners upside down. Using permanent glue like Gorilla glue or E6000, glue the bottom of the candlestick to middle of the large burner and the top of the candlestick to the bottom of the small burner.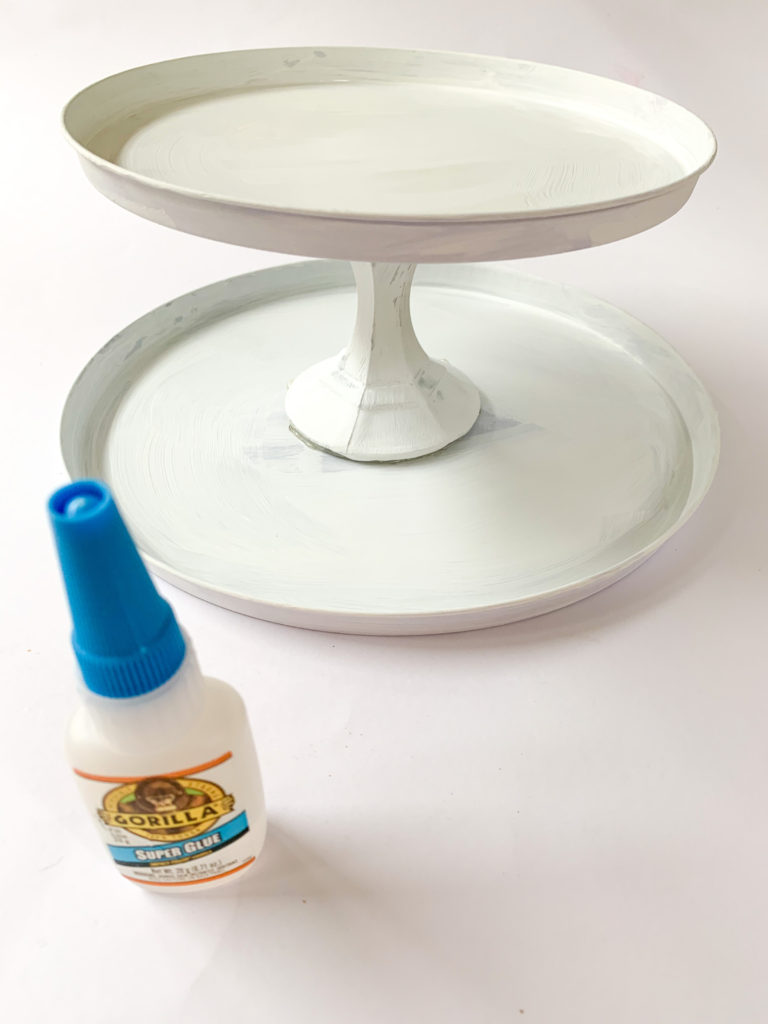 Let completely dry overnight before using.
Lemonade cupcake stand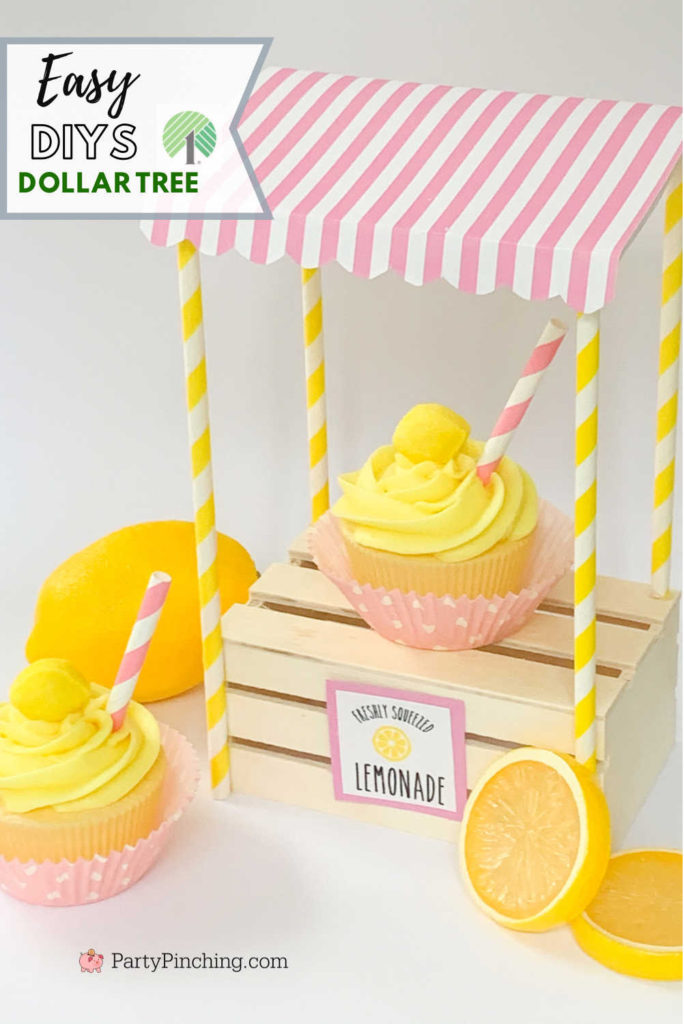 This cute little stand is super easy to make all you need is a dollar tree wooden box some paper straws a little foam core or cardboard and some scrapbook paper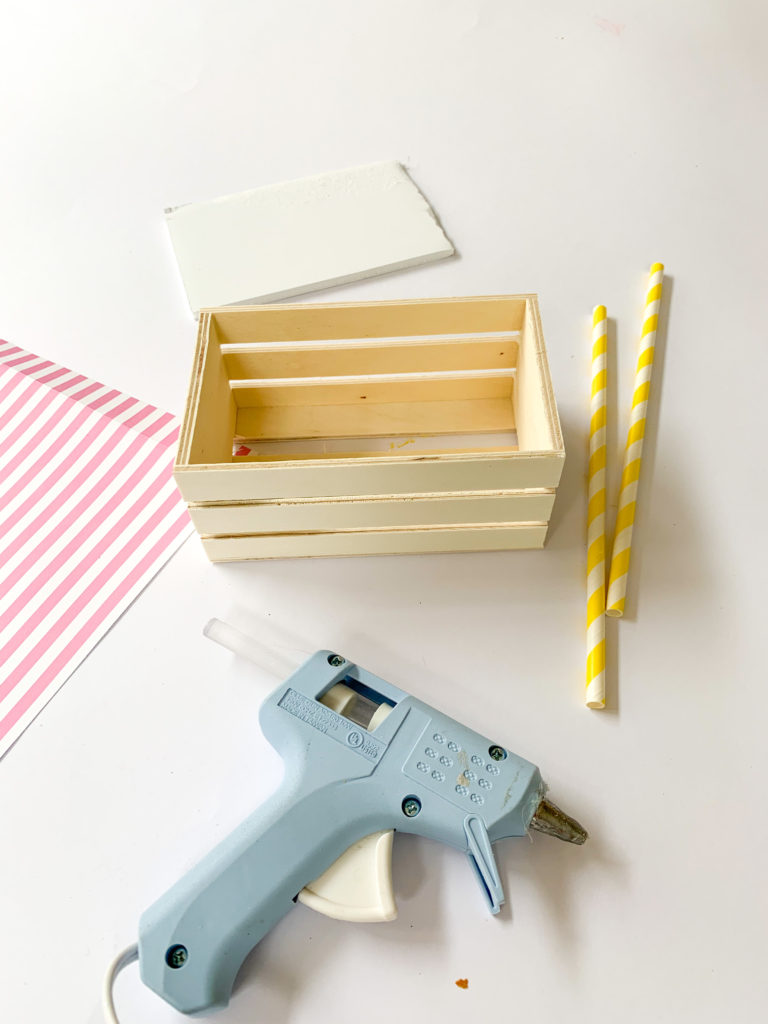 Cut your scrapbook paper a little larger then your foam core. Attach the scrapbook paper to the top of a little foam core or cardboard cut the same width and length of the wooden box. Fold the paper over the edge of the foam core for the awning. Use scissors to scallop the edge if desired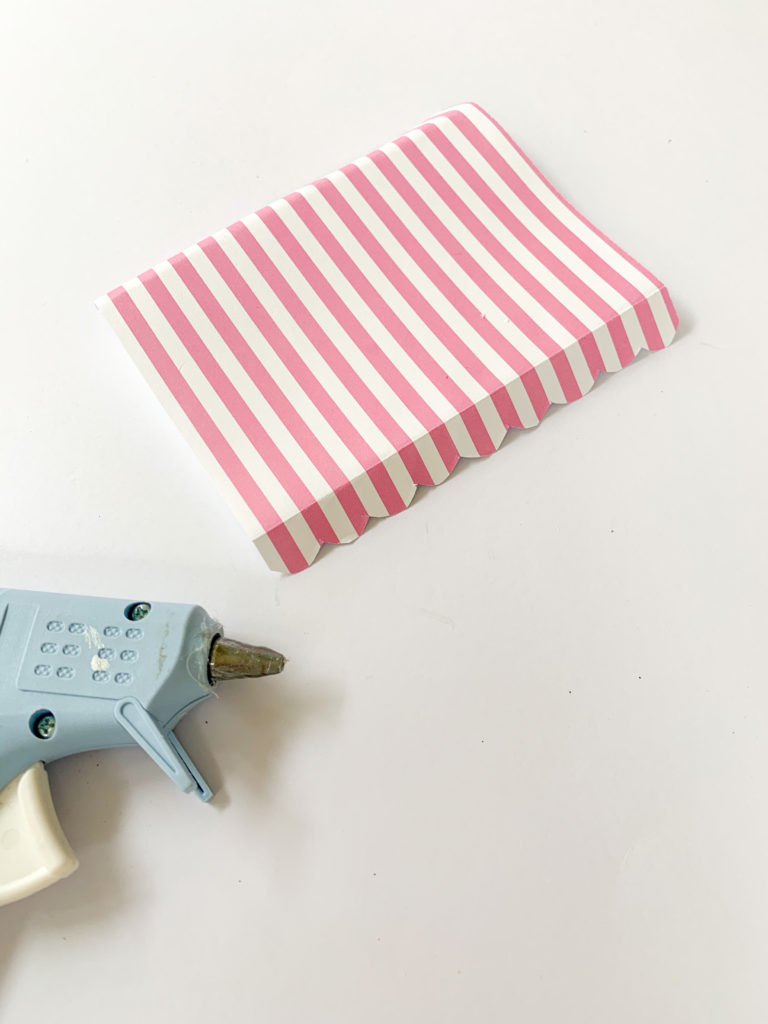 Turn wooden box upside down. Attach the straws to the corners of the wooden box. I attached the back straws a little higher since I wanted my awning to slant a little bit but this is totally optional.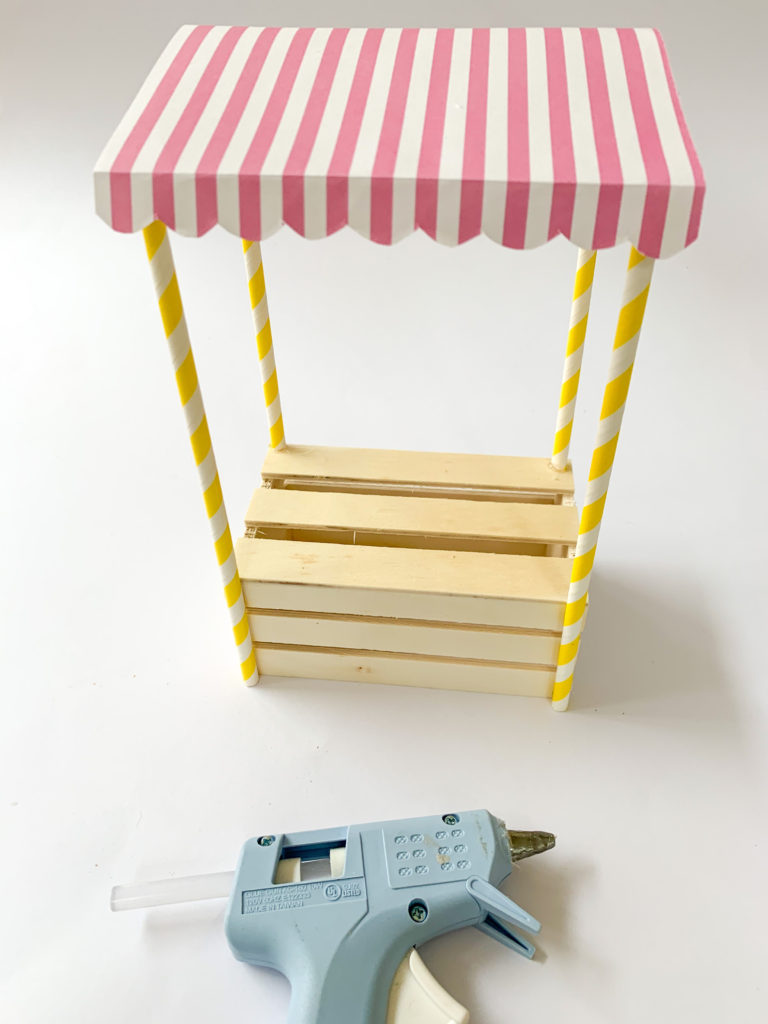 Print out a little sign. I simply typed out the word lemonade in "The Skinny" font (I downloaded mine free from Dafont.com) and printed it out on the computer. I attached it to a little piece of pink card stock and glued it to the box.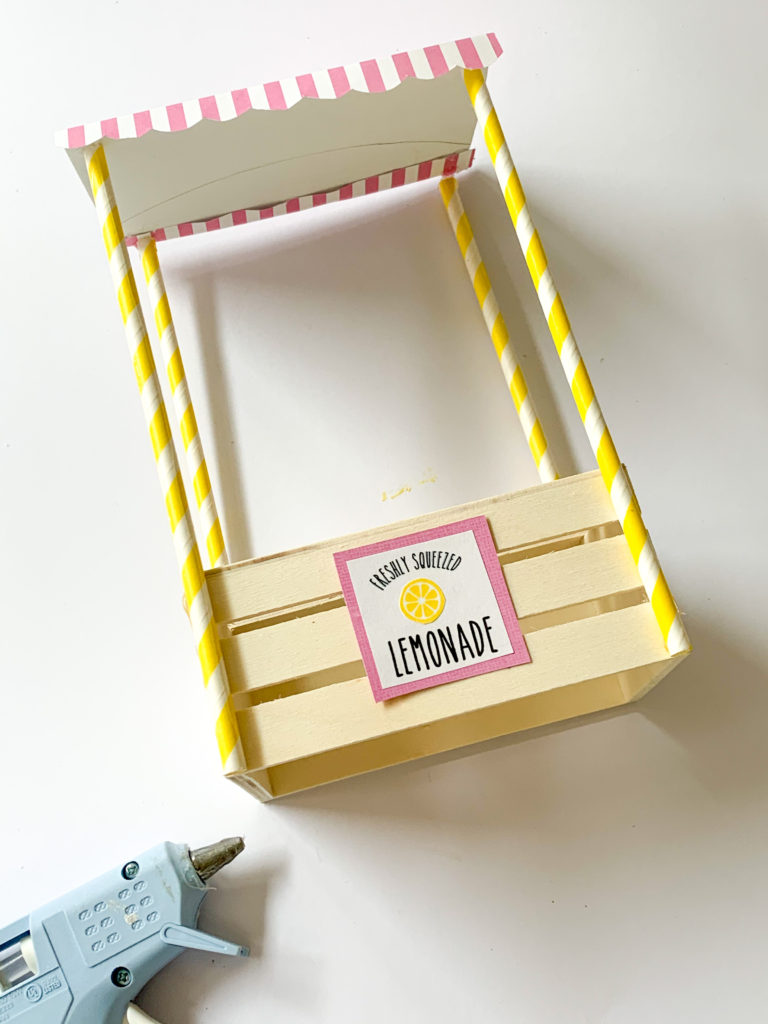 Now you have a cute little lemonade stand to hold cupcakes, candy or just a fun little summer decoration!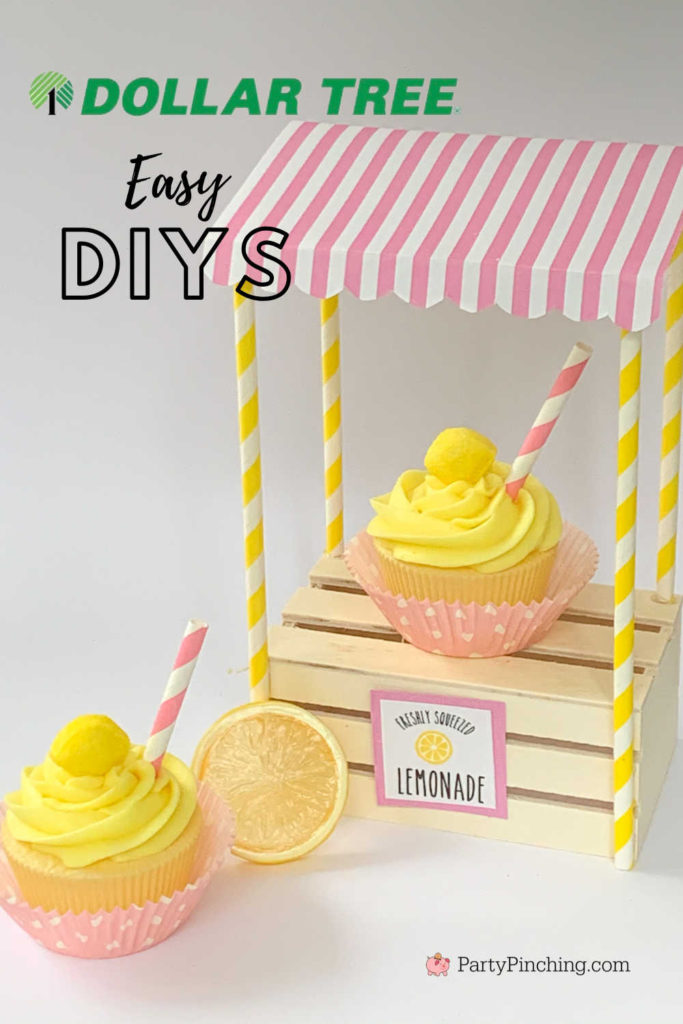 Citrus Slices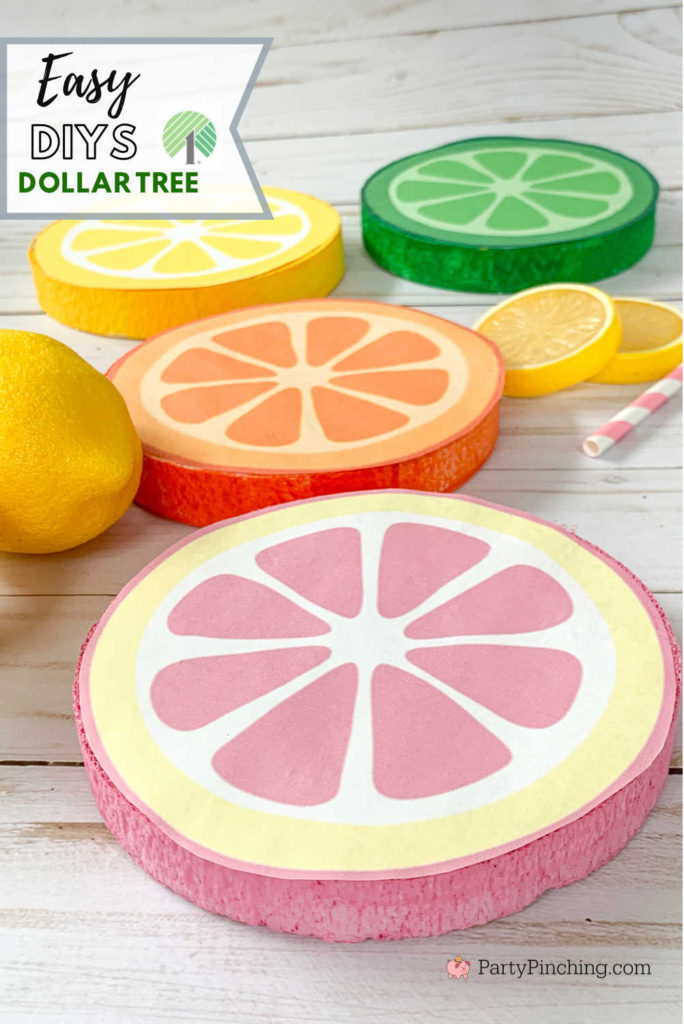 You will need round styrofoam discs from the Dollar tree, orange, yellow, pink and green acrylic paint, a foam brush, glue gun and printed citrus slices from the internet.
Paint the outside edge of the styrofoam disc.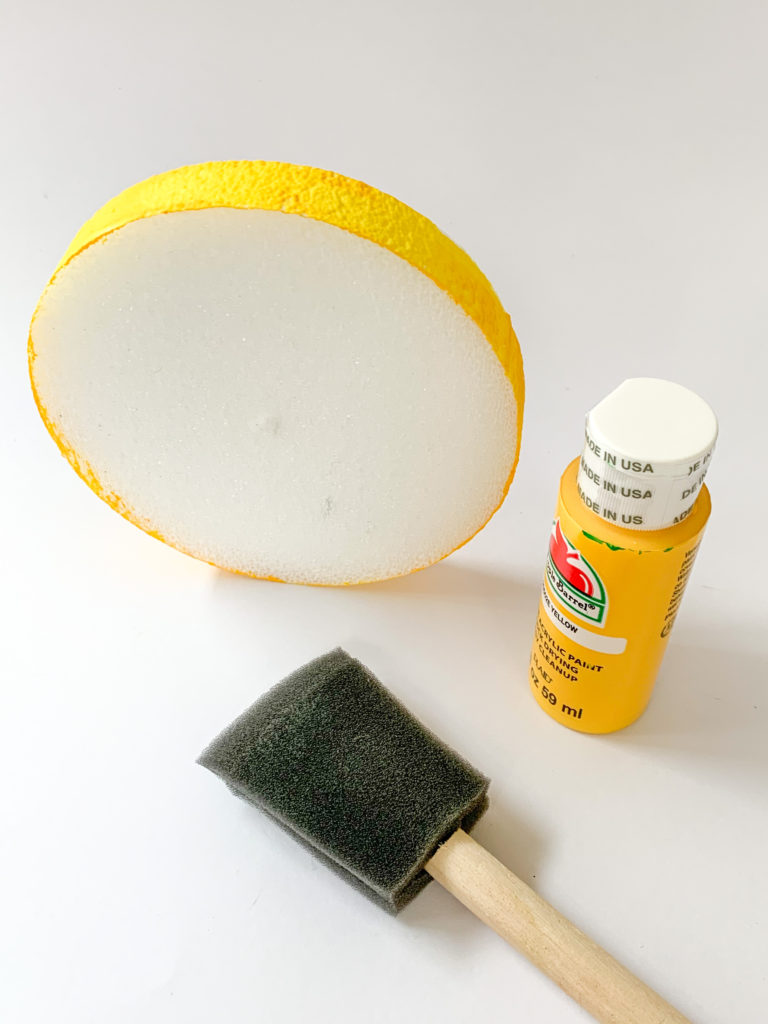 Print off a 5″ picture of a citrus slice. I just googled a "lemon slice" and searched for images. There are a lot you can choose from, realistic ones or clipart ones like I chose. Next glue cut out the picture and attach to the top of the styrofoam with a glue gun.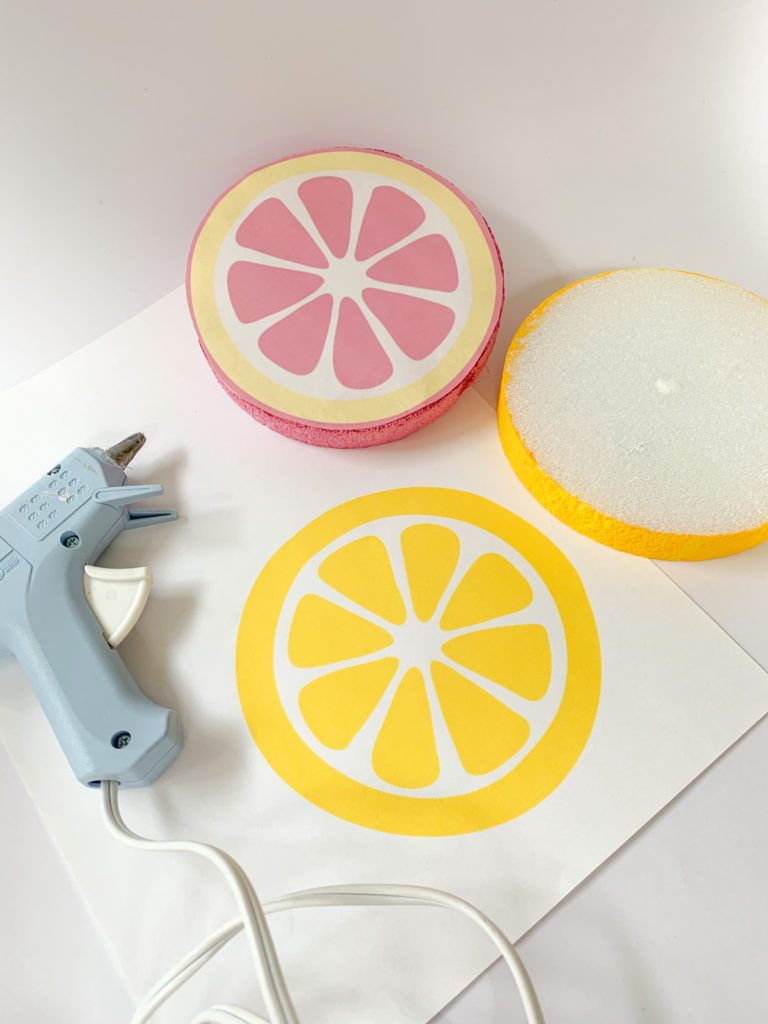 Pretty citrus slices you can use for tier tray decor or even a cute summer banner!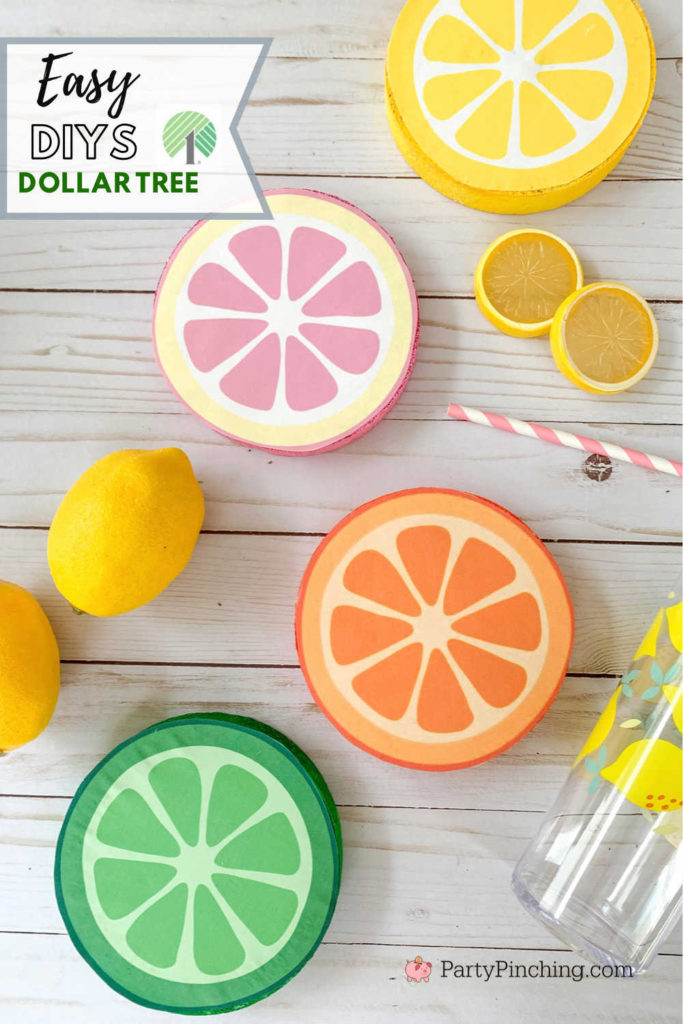 Mini Retro Lemonade Trailer
This adorable trailer was so fun to make using a Dollar Tree fairy garden trailer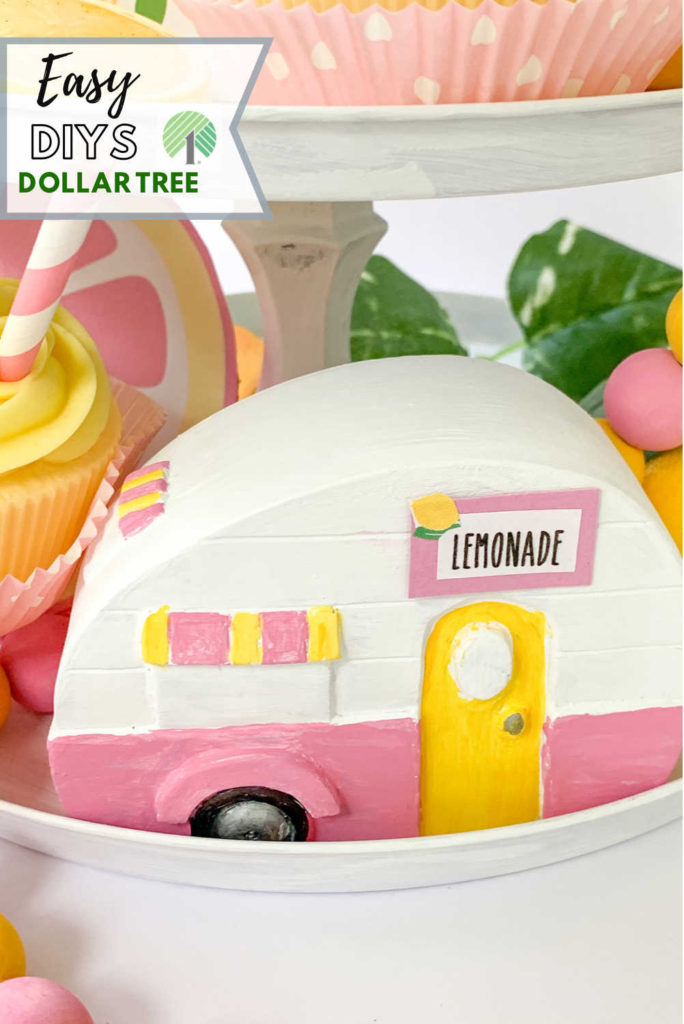 You will need a fairy garden trailer decoration from the Dollar Tree, and white, yellow and pink acrylic paints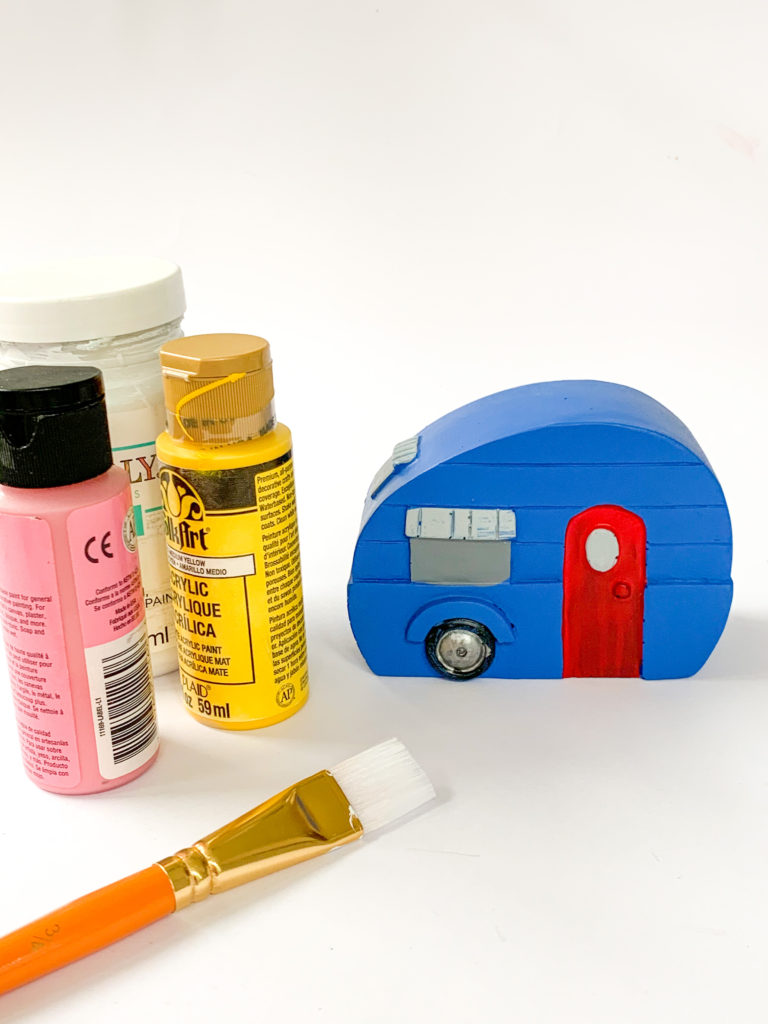 Paint the top half of the trailer white. Then paint the bottom half pink. Let dry completely. Next paint the door and part of the awnings yellow. Paint the other part of the awnings pink. You can even print off a little sign by using the font "The Skinny" and attach to pink cardstock. Glue over door.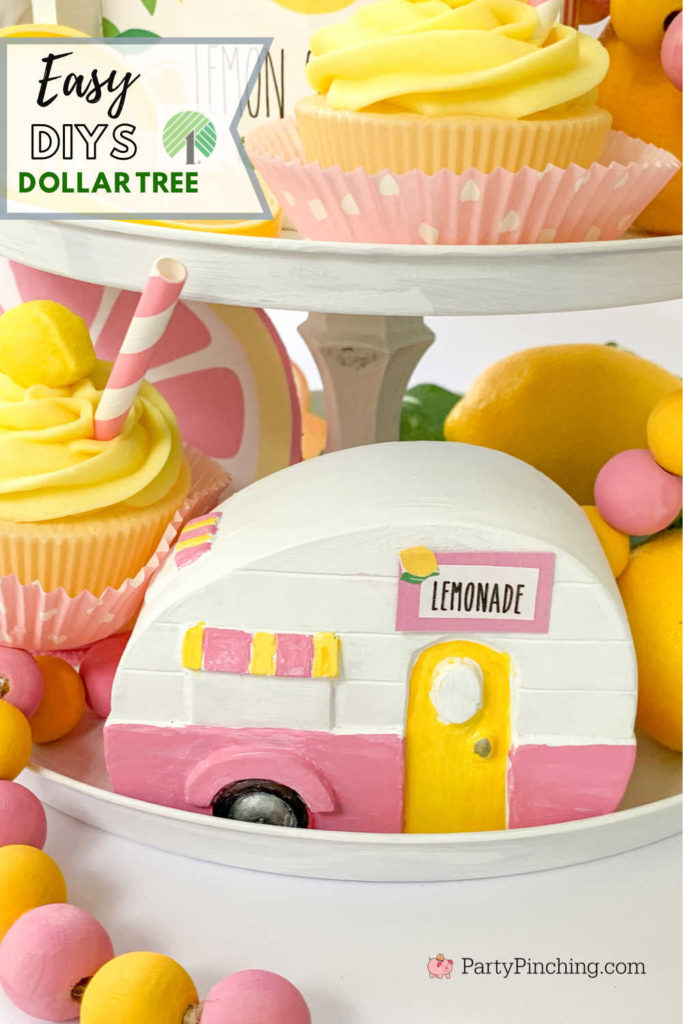 Easy Peasy Lemon Squeezy Sign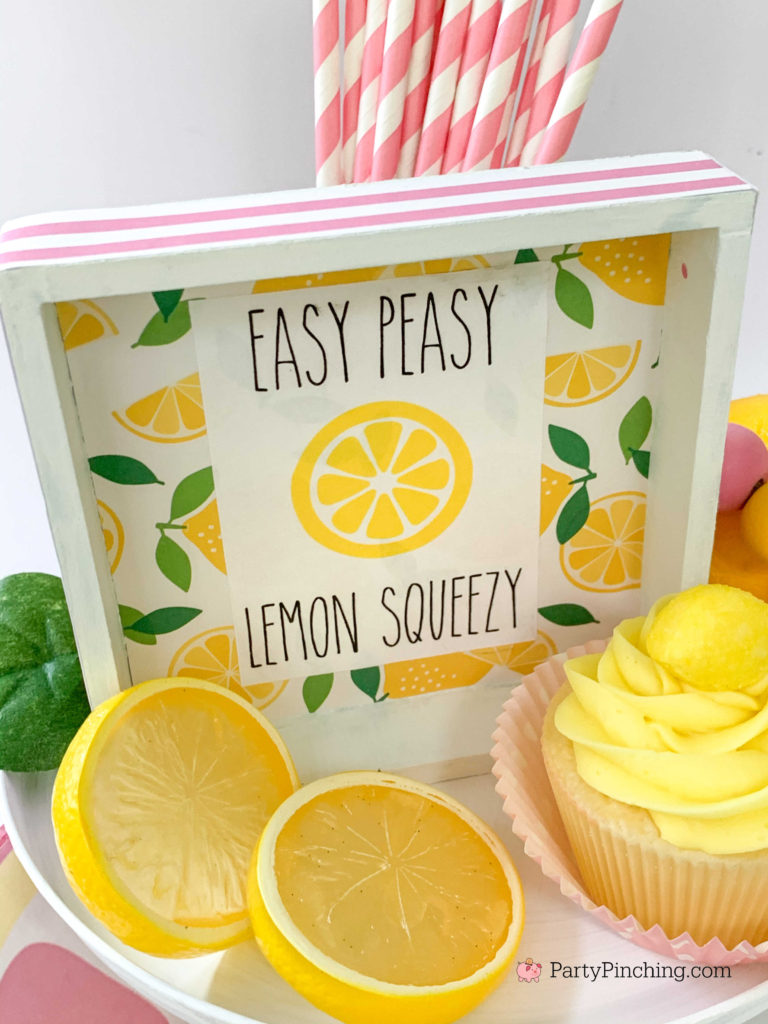 You will need a box sign from Dollar Tree, white paint, lemon scrapbook paper (I got mine from Hobby Lobby on sale for 25 cents)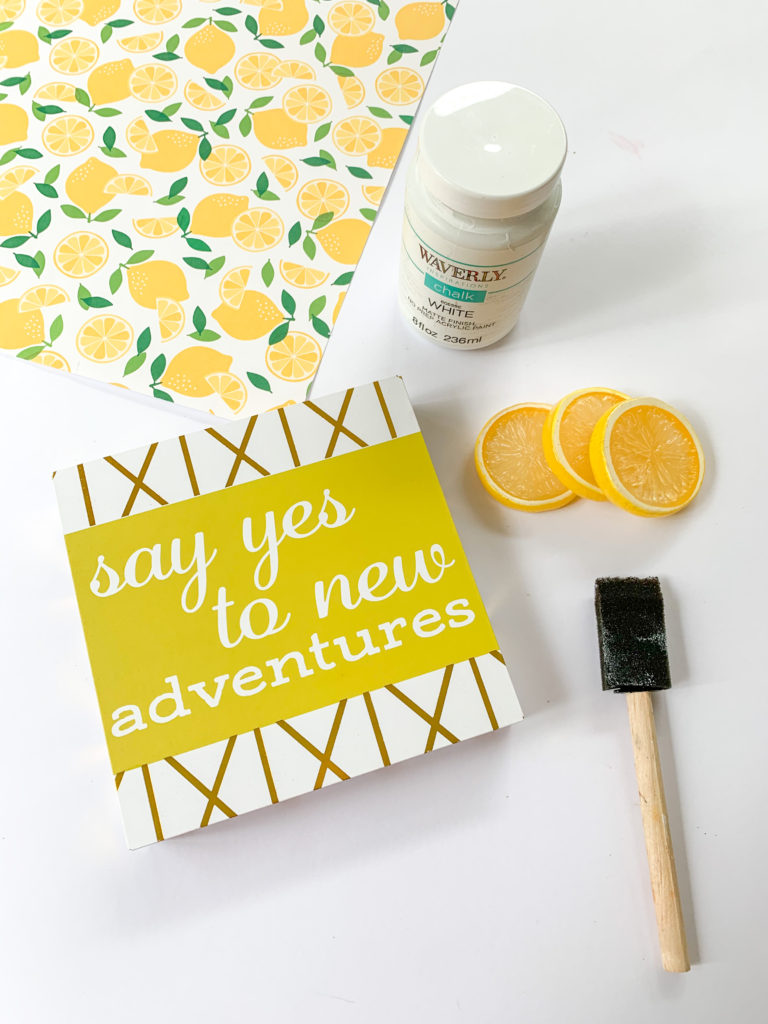 Turn box over and paint the entire box white.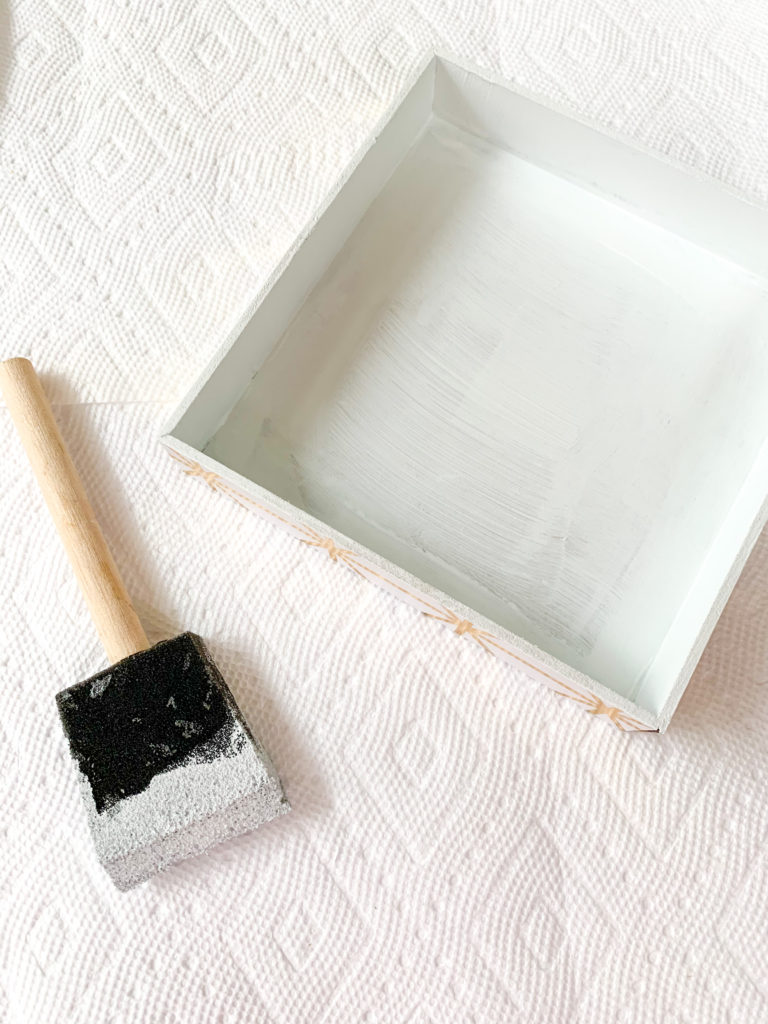 Cut the scrapbook paper to fit inside the box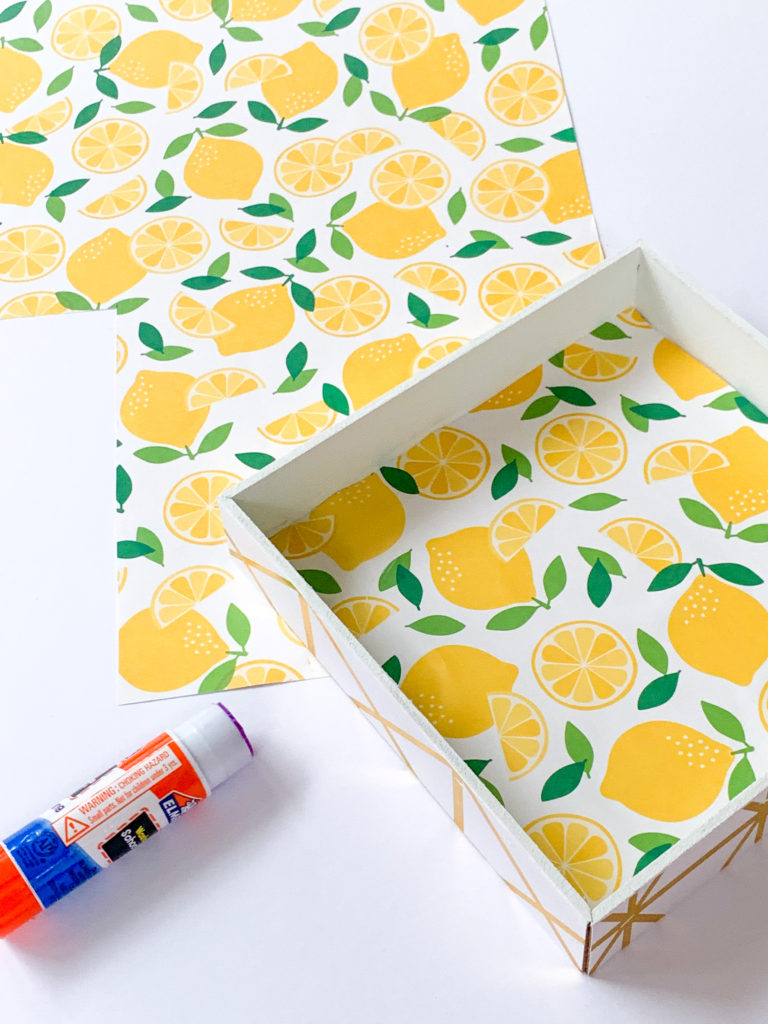 I made this sign on the computer using "The Skinny" font (I downloaded mine free from Dafont.com) and found a lemon slice on google images and printed it out on the computer.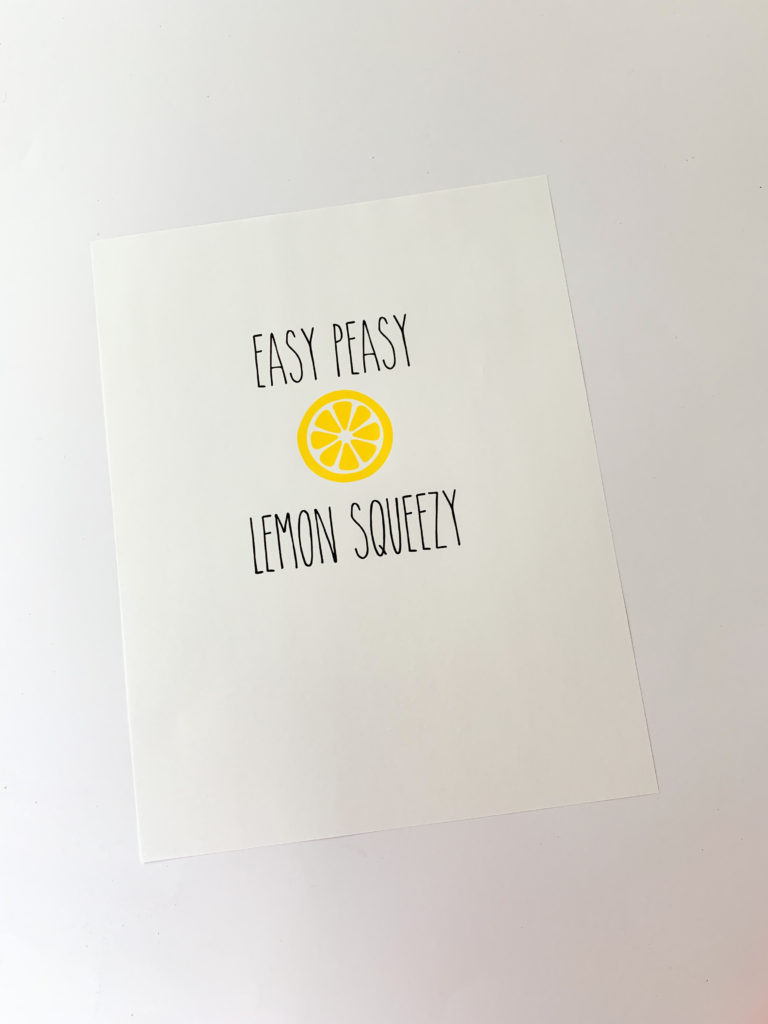 Next attach the sign to the inside of the box with a glue stick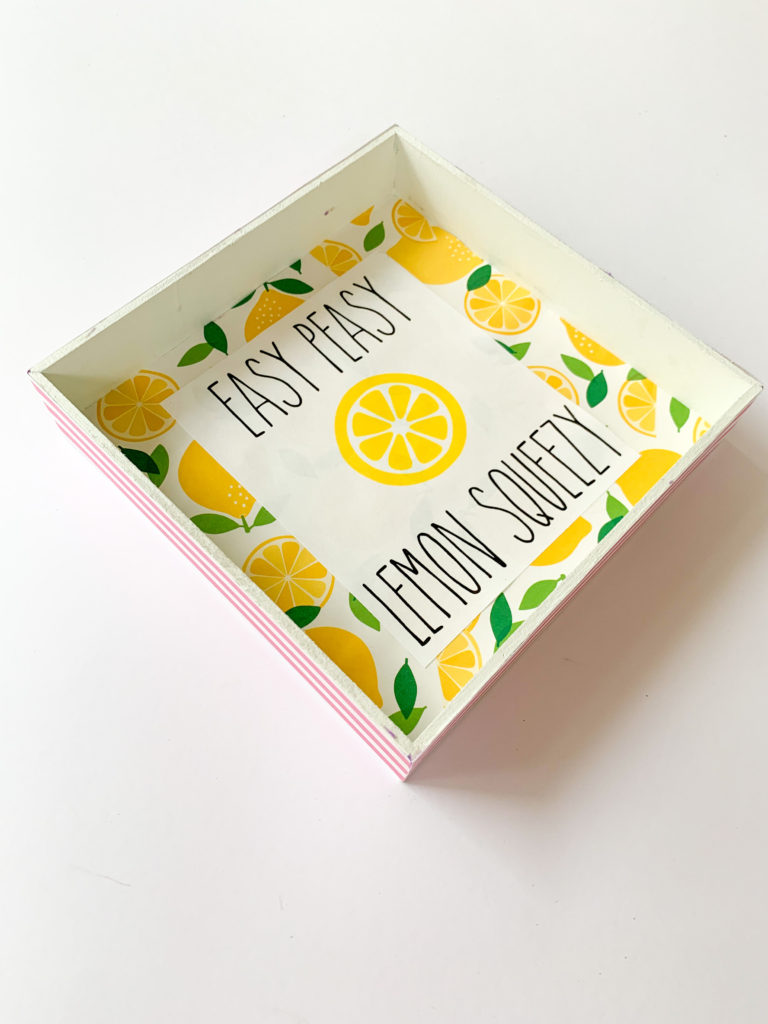 I had leftover pink scrapbook paper (from Hobby Lobby) and glued it around the edges of the box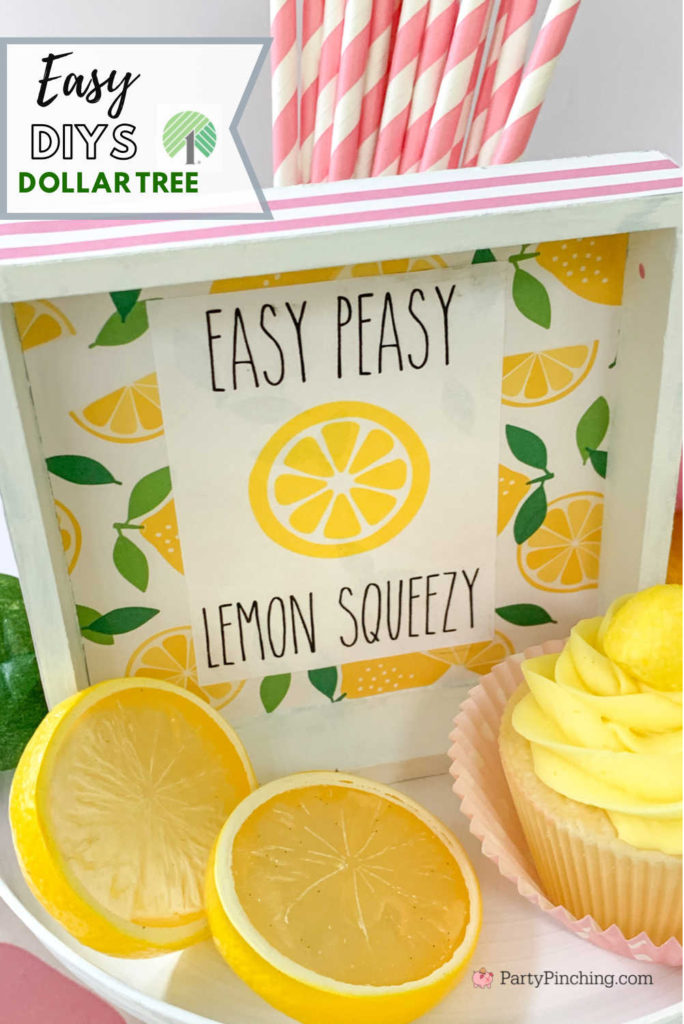 Retro Lemonade Trailer Sign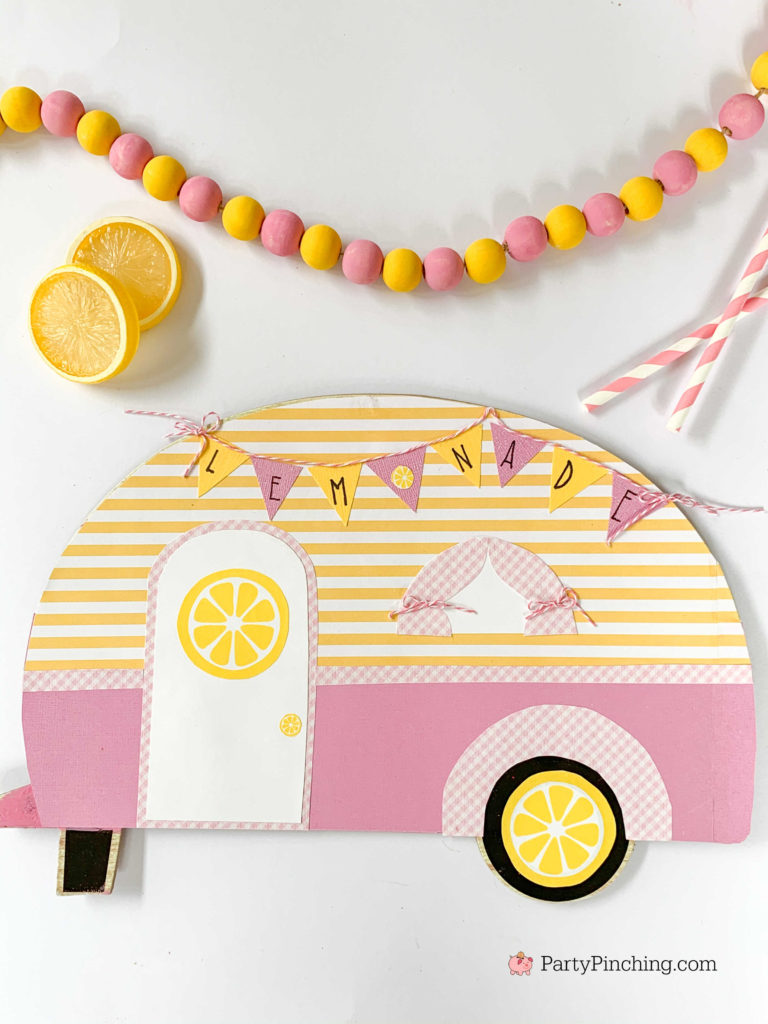 You will need: Dollar Tree Valentine trailer sign, pink and yellow acrylic paint, glue stick, striped yellow, pink gingham, yellow, white and pink scrapbook paper (from Hobby Lobby), pink baker string, glue stick and printed lemon slices off the internet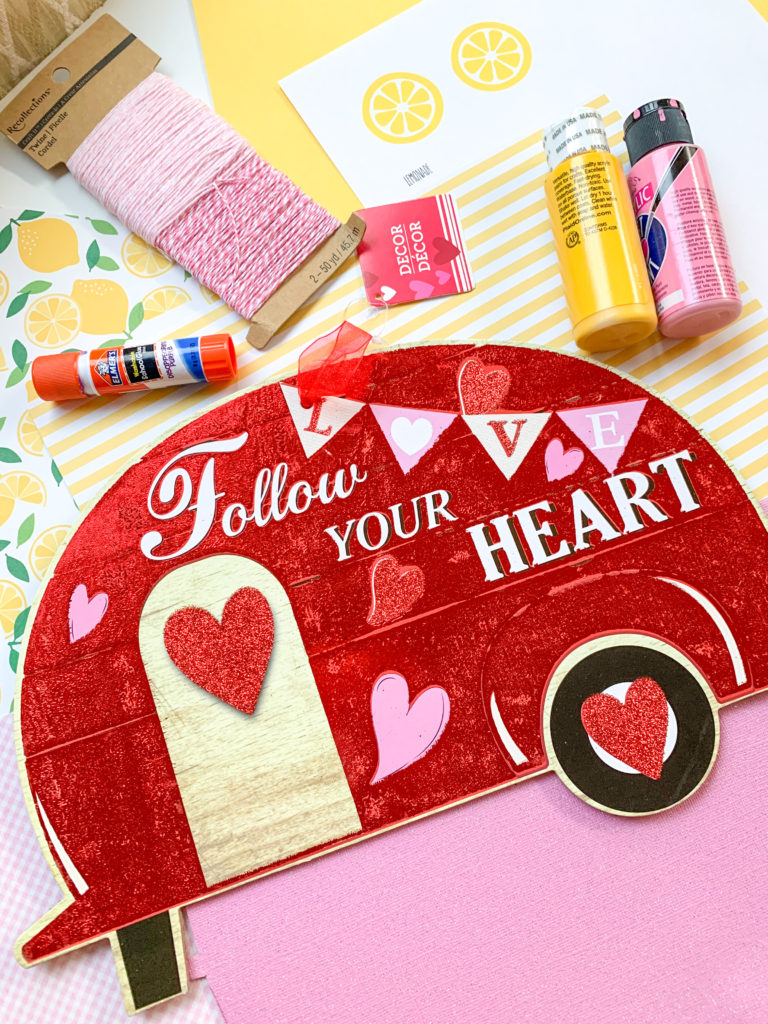 Paint bottom half of trailer with pink paint (this took 3 coats)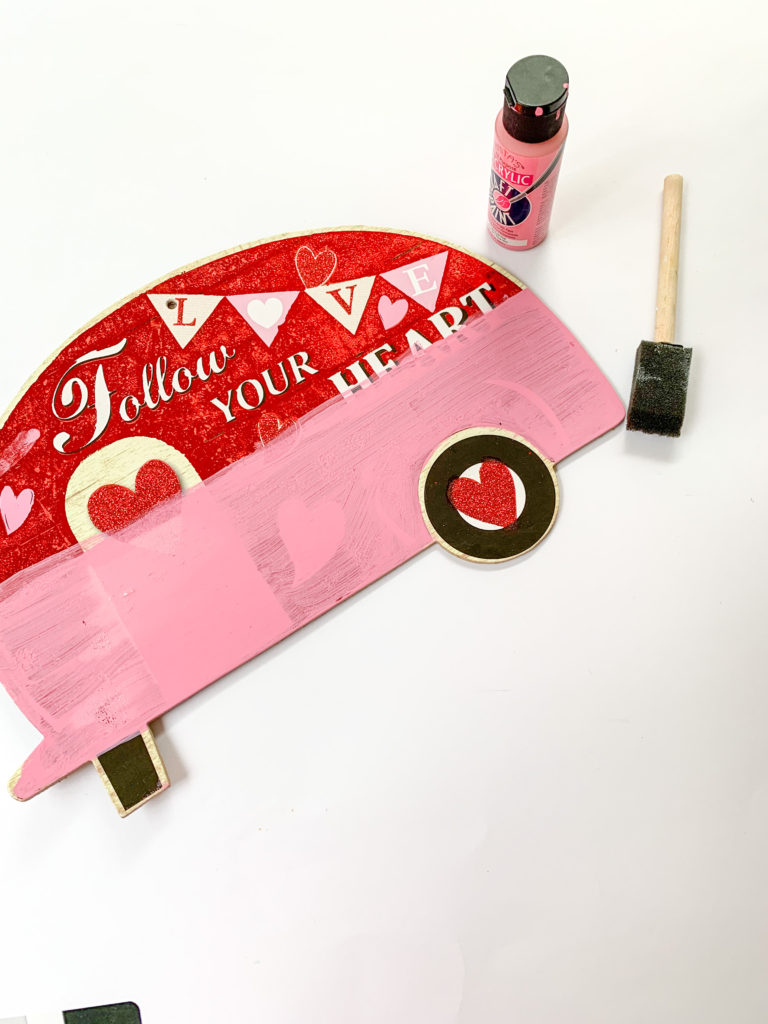 Glue the striped yellow paper to the top half of the trailer and cut to fit.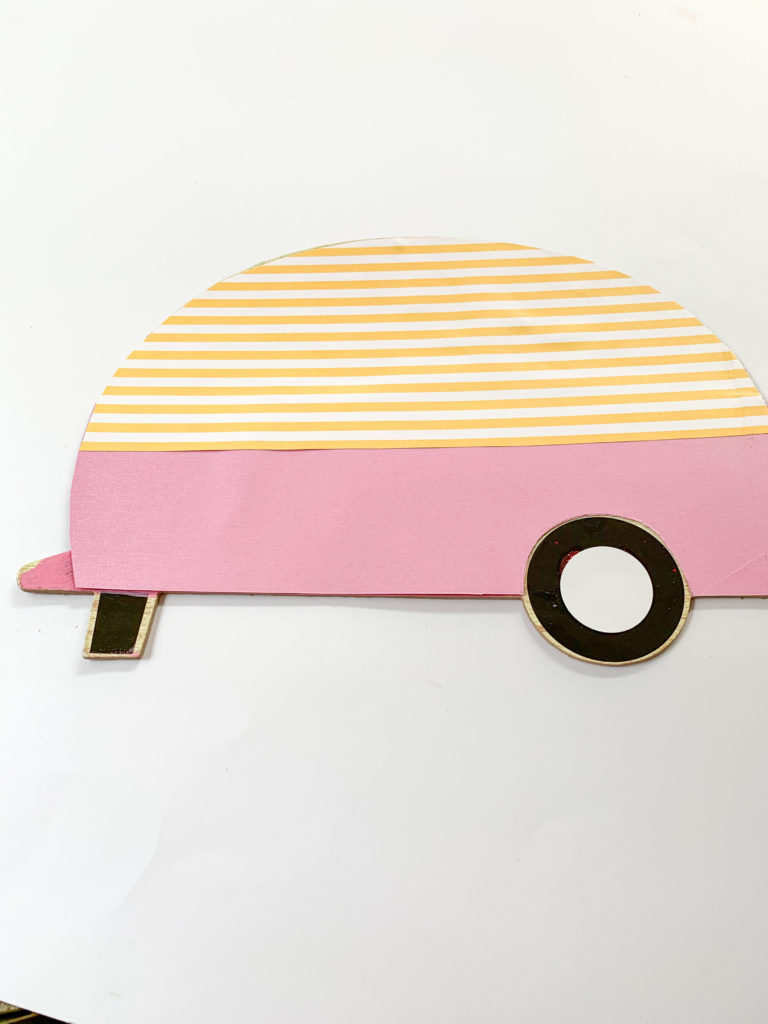 Embellish everything with a white door made of scrapbook paper and a little banner made of scrapbook paper and bakers string. I wrote the word lemonade with a sharpie. Make curtains and fender with pink gingham scrapbook paper.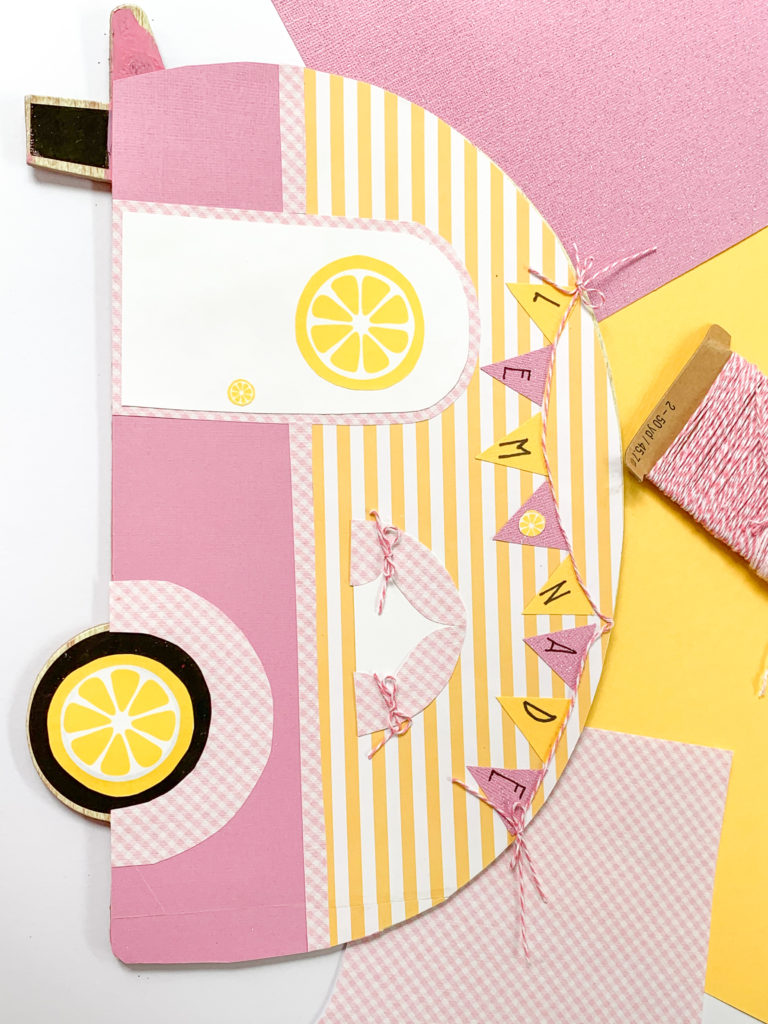 Now you have an adorable little lemonade trailer!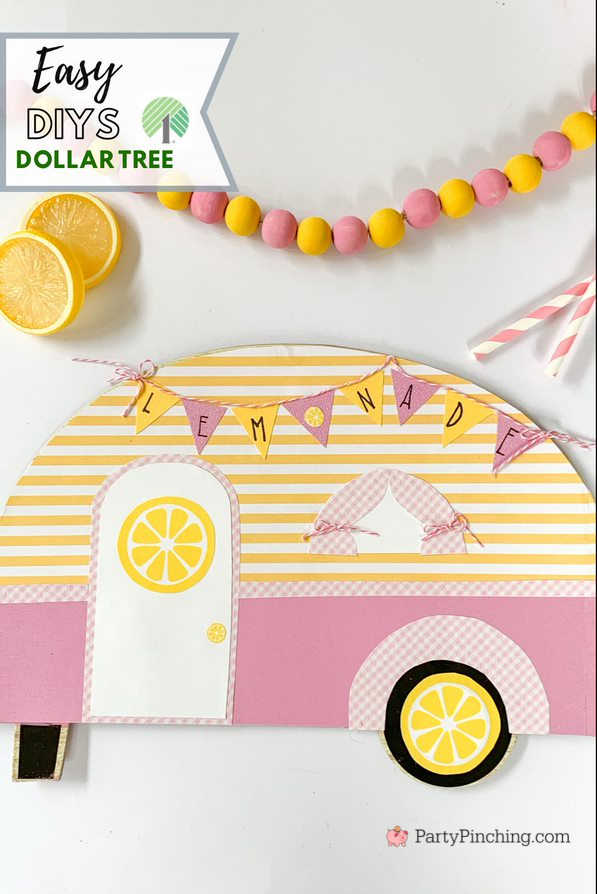 The cute little plastic lemon slices and the wooden beads can be found on Amazon here: Just paint the wooden beads any color you want – you get 300 of them for less than $10 and these are so much cheaper than Dollar Tree or the craft stores.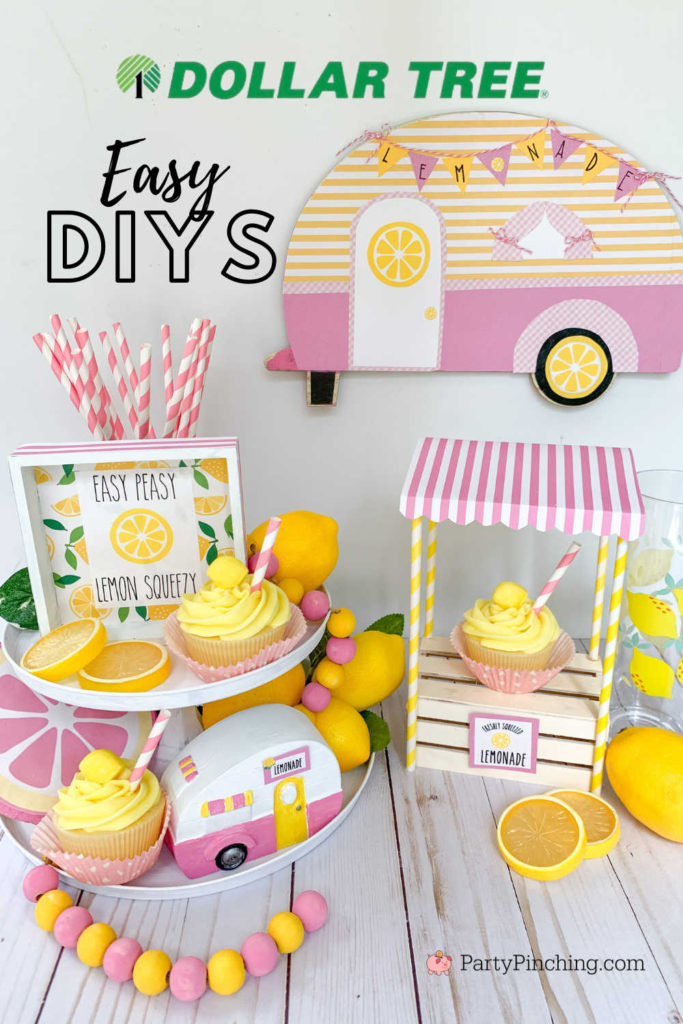 Get my LEMON DROP CUPCAKE RECIPE here!