If you love all things spooky and creepy for Halloween, then you'll love these sweet treats! Great fun to make and the desserts are just the right amount of spooky so you'll still want to eat them.  Perfect for an adult or teen party, your guests will love them!
This post is sponsored with product and/or monetary compensation by Wilton.  All opinions are my own. (This post may contain affiliate links).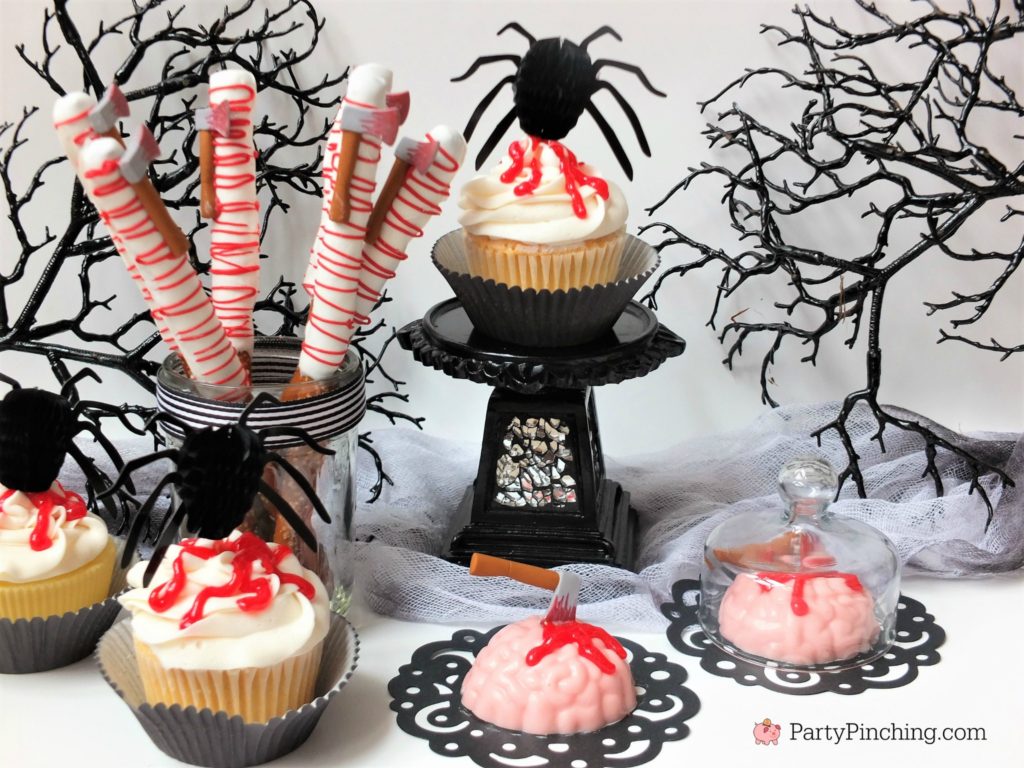 Wilton makes it easy to create the creepiest theme party treats with their blood icing gel, axe icing decorations and honeycomb spider cupcake toppers – now available at Target stores.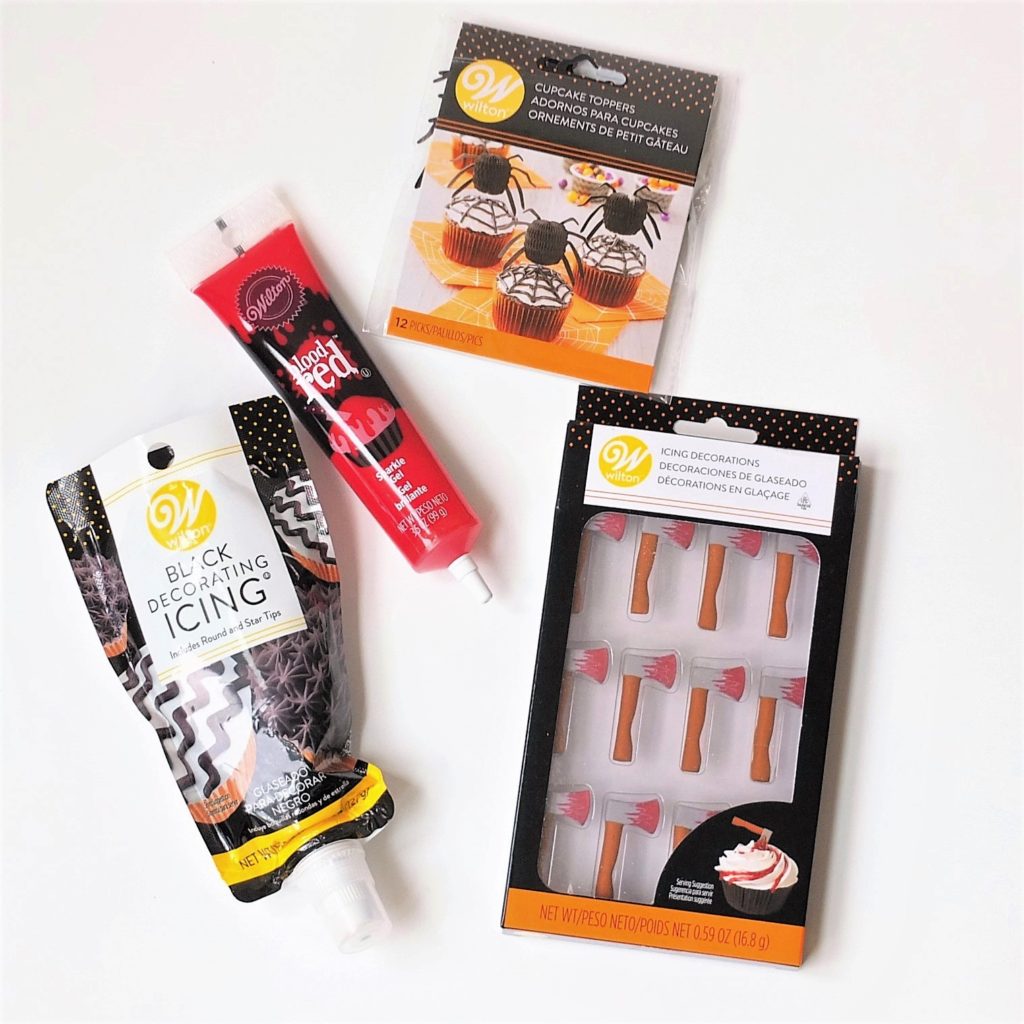 Bloody Spider Cupcakes
You'll have fun creating these spooky Halloween treats because they are so easy! I started off with the spider cupcakes.  Just frost a cupcake, or buy some at your local bakery and add the blood icing gel.  Actually, SO MUCH FUN to ooze that gel out- you literally can't make a mistake! Next add a Wilton honeycomb spider topper – pretty cool right? So super easy!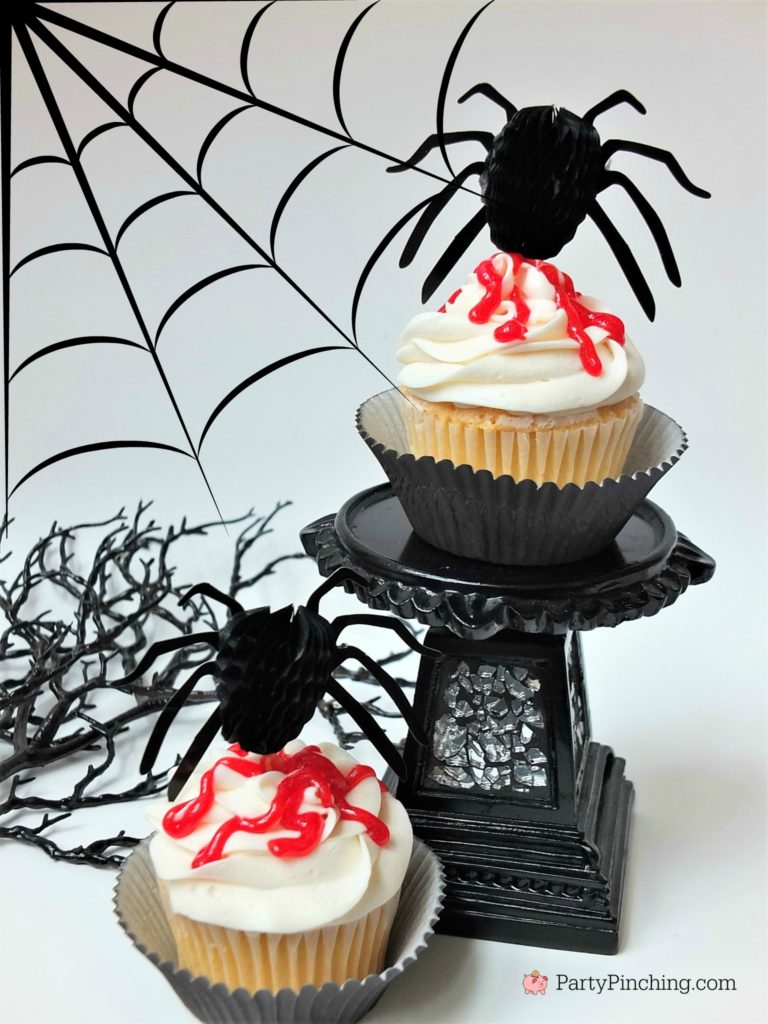 Next I made some bloody hatchet pretzels. I microwaved some white and red candy melts per package instructions in seperate bowls and dipped the pretzel rods into the white candy melts.  I put them on a cookie sheet lined with parchment paper, drizzled some red candy melts over them and placed on the Wilton icing axe while the candy coating was still wet.
Bloody Hatchet Pretzels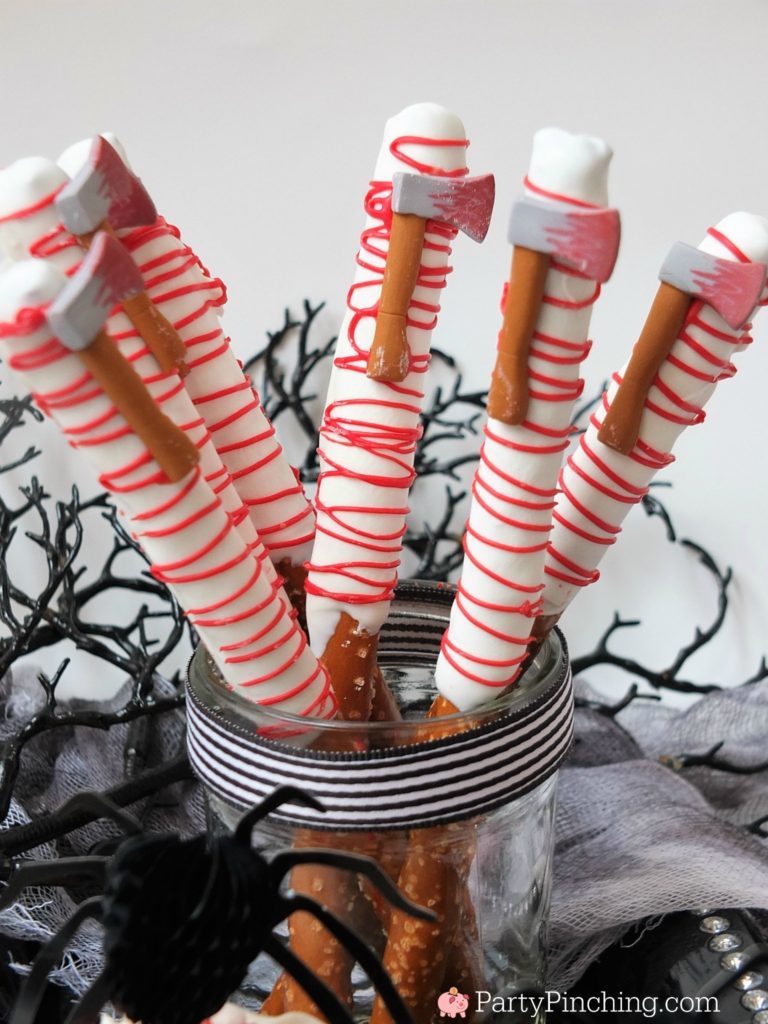 I had a brain candy mold for Oreo cookies and thought this would be perfect for a spooky dessert! I melted some pink candy melts and placed a spoonful in the mold.  Then I added the Oreo cookie and more candy coating on top.  Refrigerate for about 20 minutes and they pop right out of the mold. Super simple.  If you have trouble finding the Oreo mold, you can always just make small candy brains using the candy coating and brain shaped ice cube molds.  I used the fun bloody icing gel and added another candy hatchet!
Bloody Brain Oreos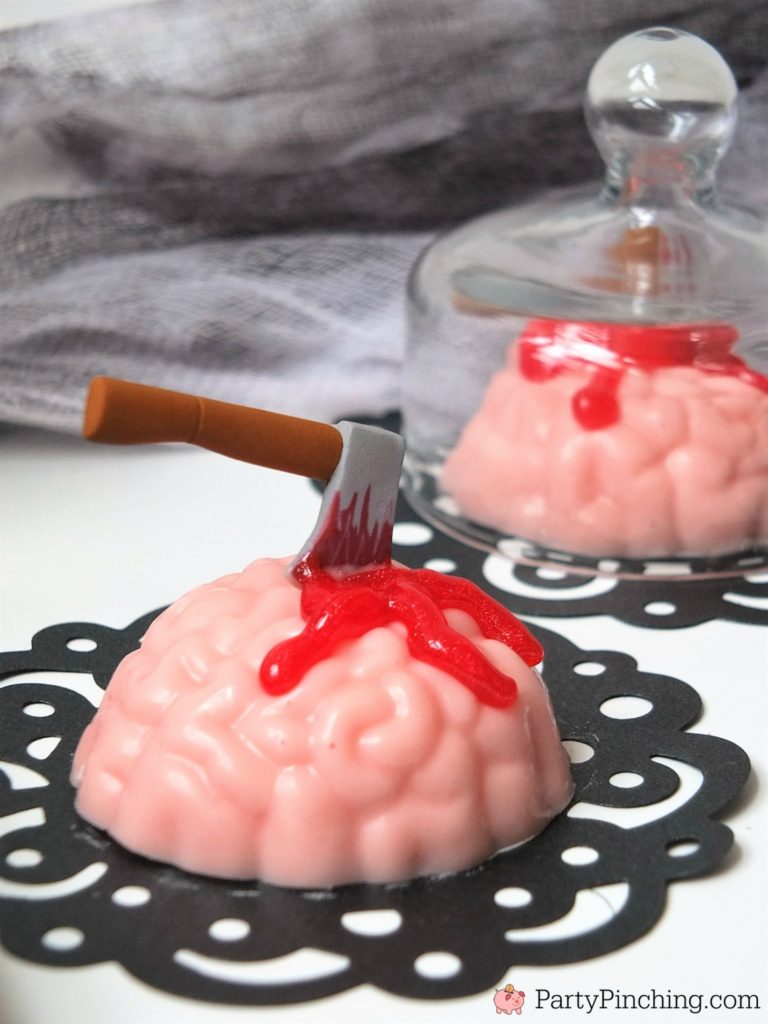 Have fun making these super spooky sweets!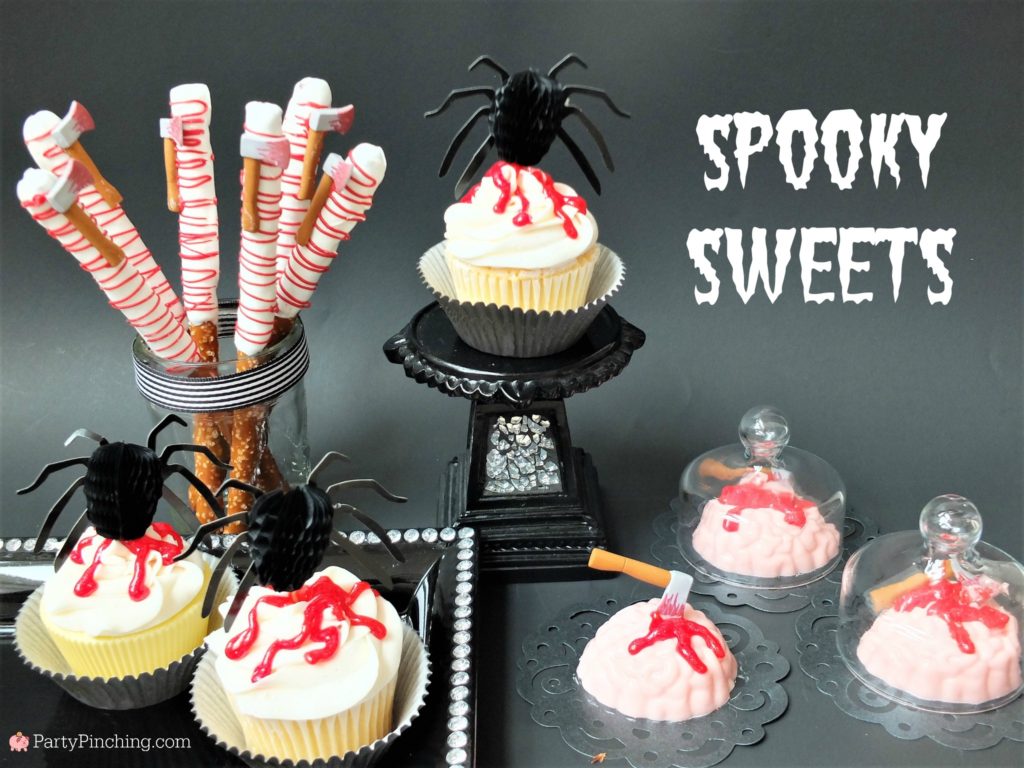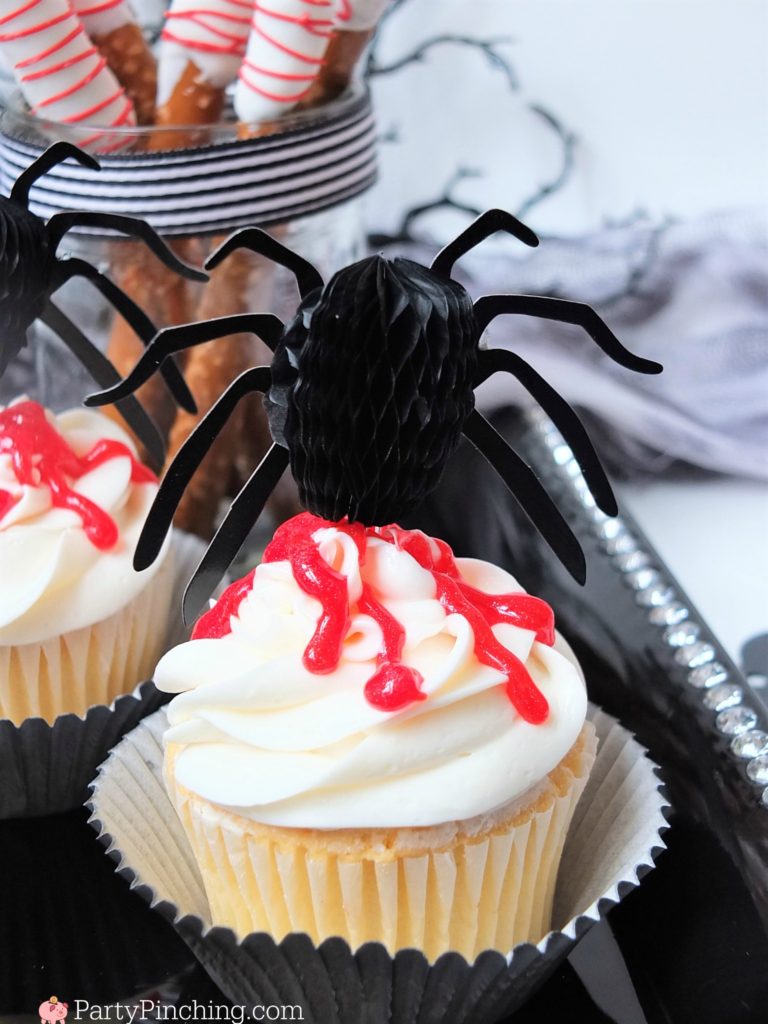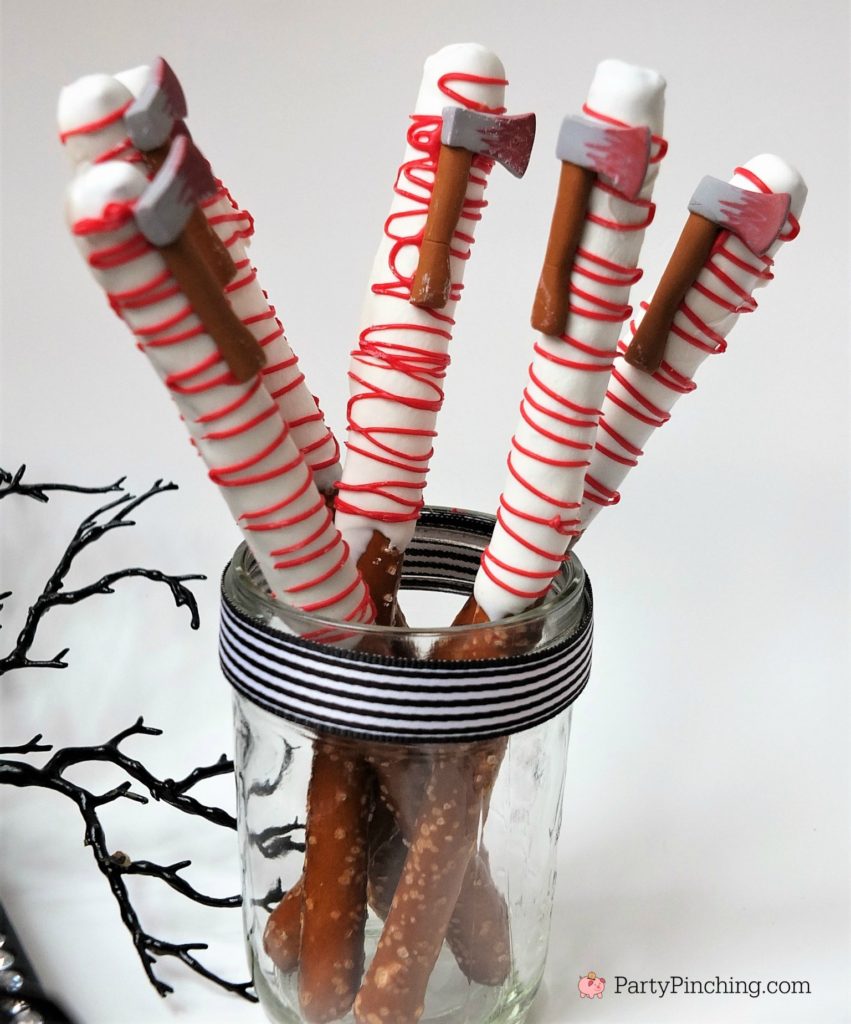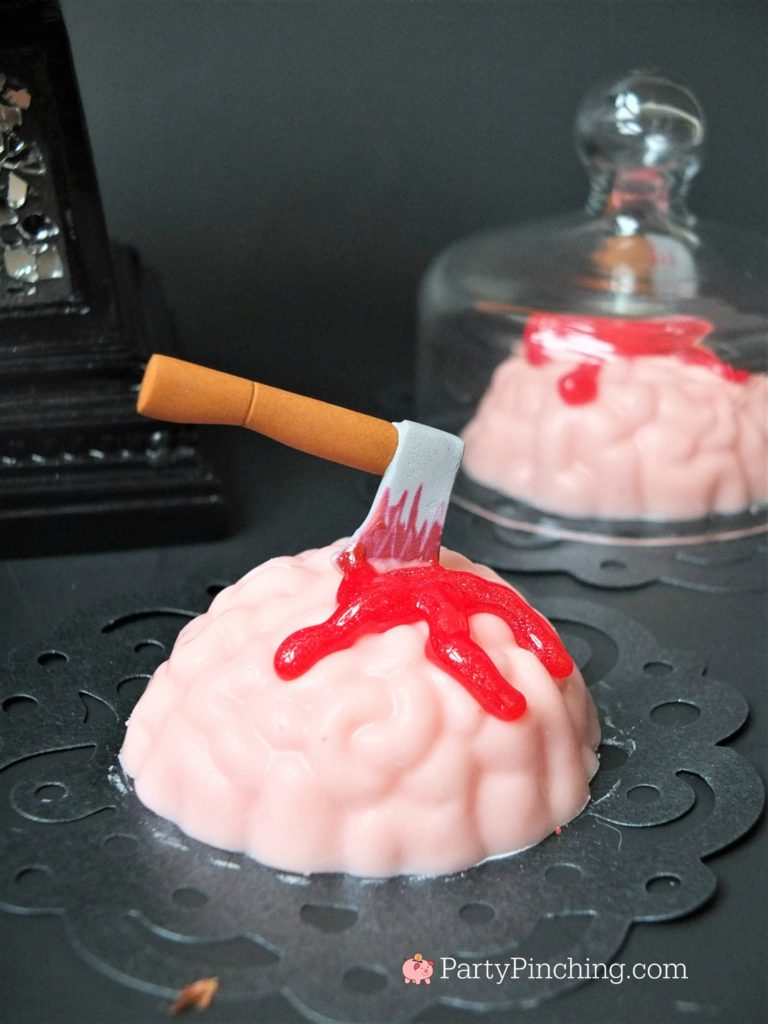 My AMAZON picks: (affiliate links)