Summer couldn't be sweeter with this super fun Shark-cuterie Board! Using Little Debbie Snacks, fresh fruit and fun shark themed candy, this is the perfect way to celebrate Shark Week, summer or bring to a beach party!
This post is sponsored with product and/or monetary compensation by Little Debbie. All opinions are my own. (This post may contain affiliate links and we may make a small commission from the Amazon links at no extra cost to you).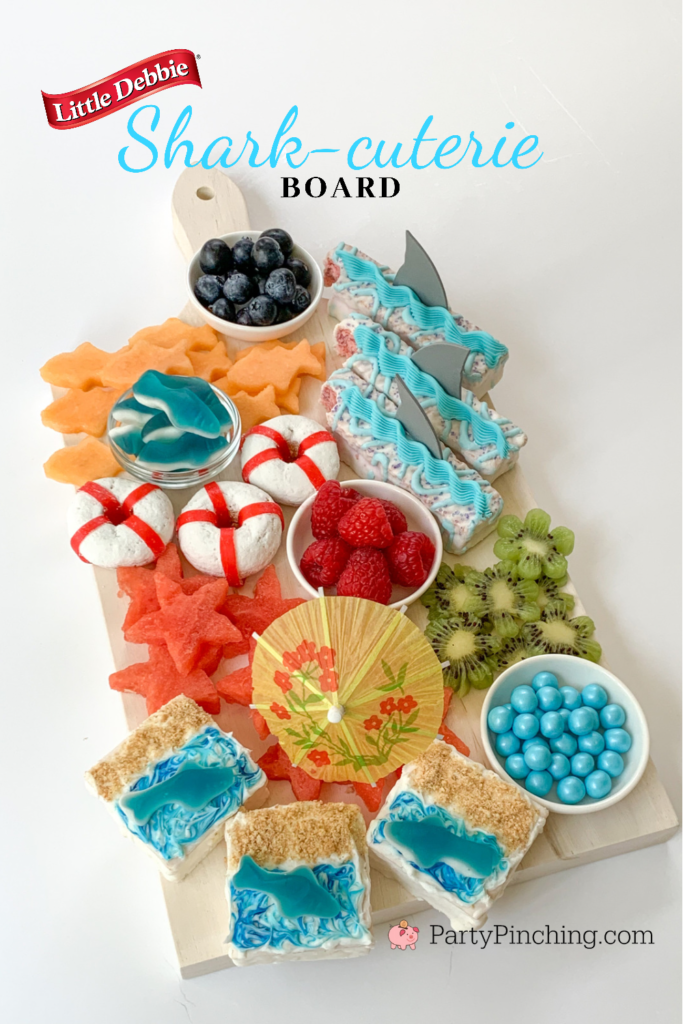 Shark Fin Unicorn Cakes
These Shark Fin Little Debbie Unicorn Cakes are so easy to make!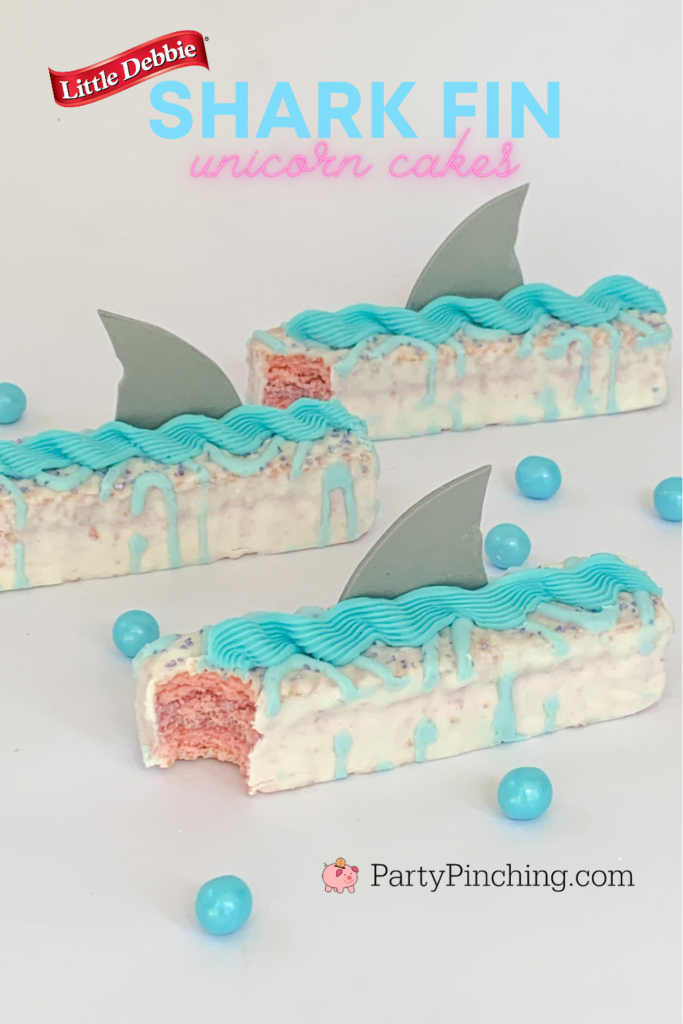 You will need:
Little Debbie Unicorn Cakes
Blue buttercream frosting
Shark fin cupcake picks
Wilton #48 piping tip
small scalloped edge cookie cutter *optional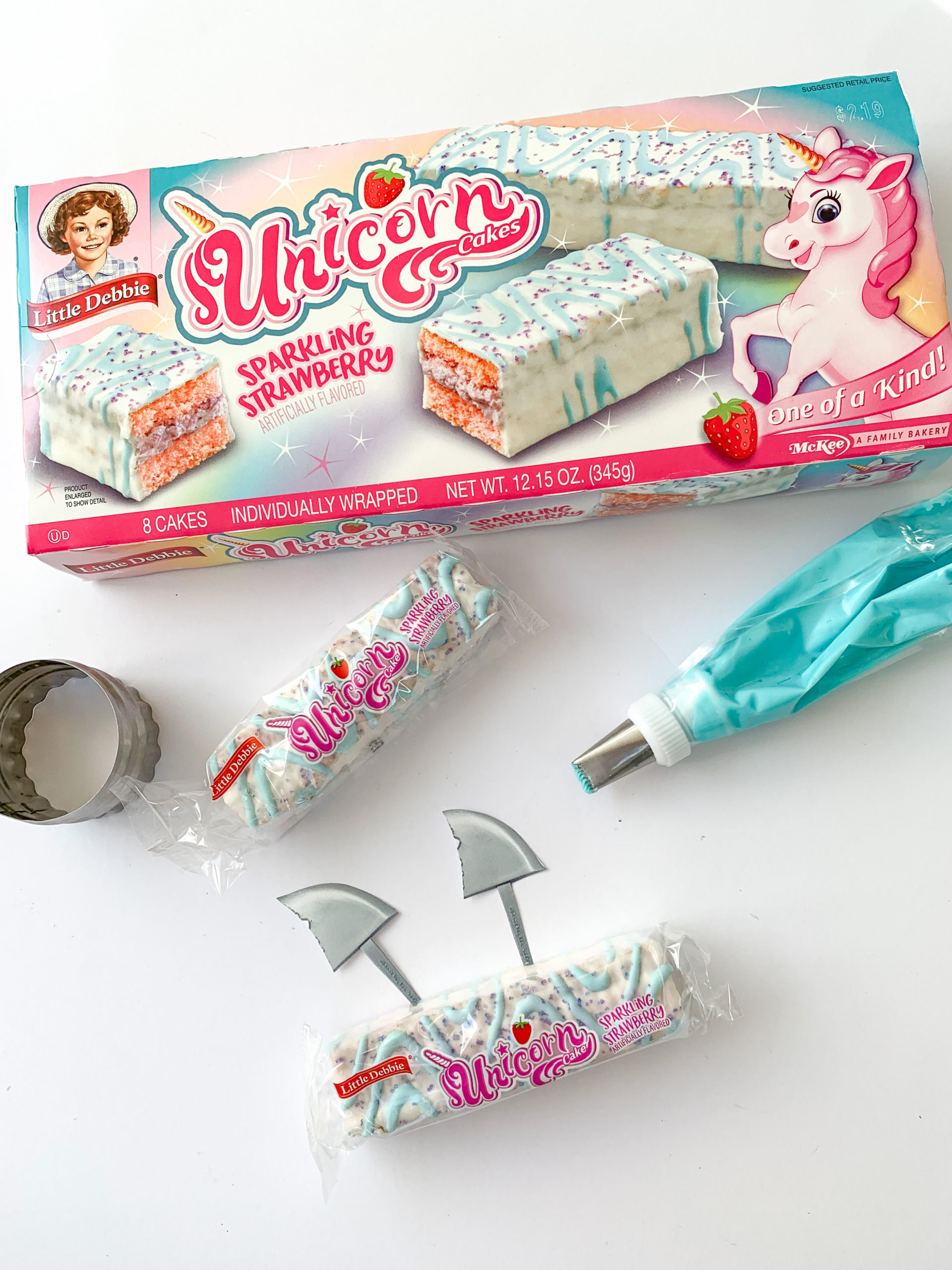 First cut a little "shark bite" on the end of the Little Debbie Unicorn Cake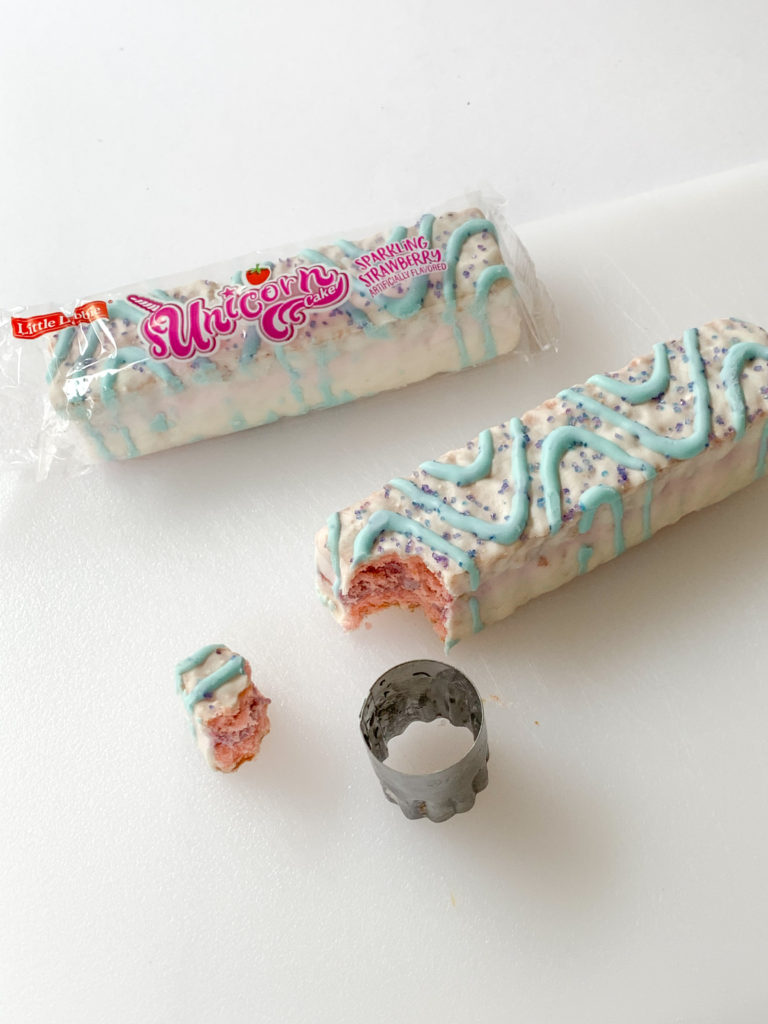 Next using the #48 icing tip, pipe a blue buttercream wave across the top of the Little Debbie Unicorn Cake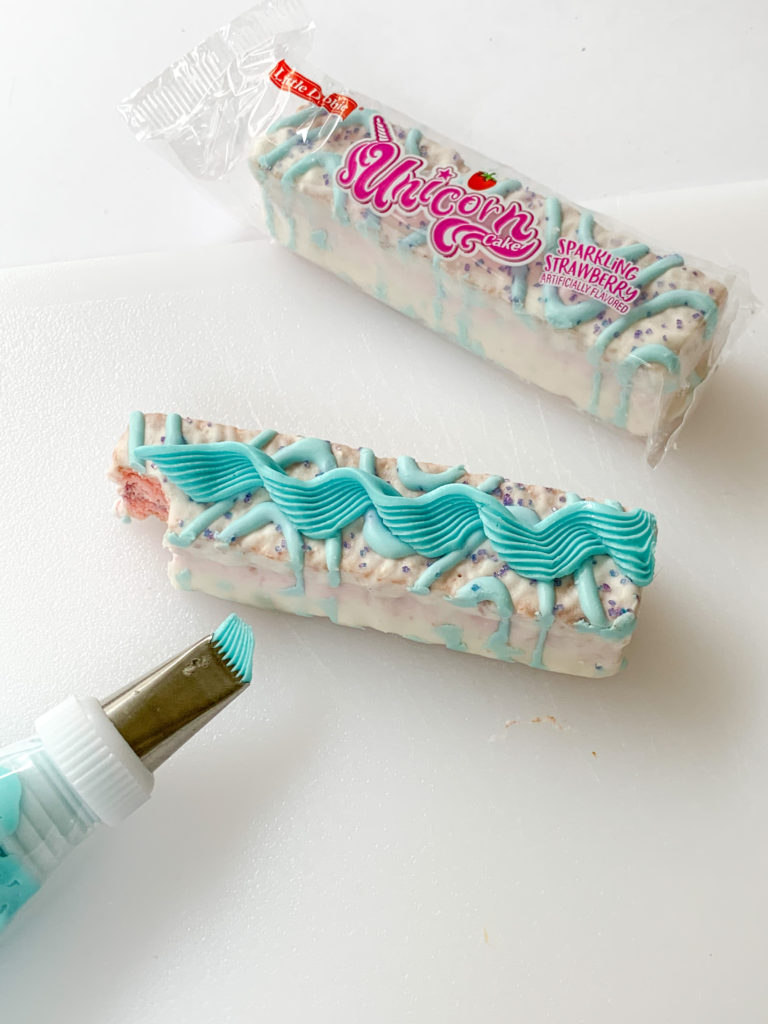 Add a shark fin pick and you have a cool shark fin snack cake!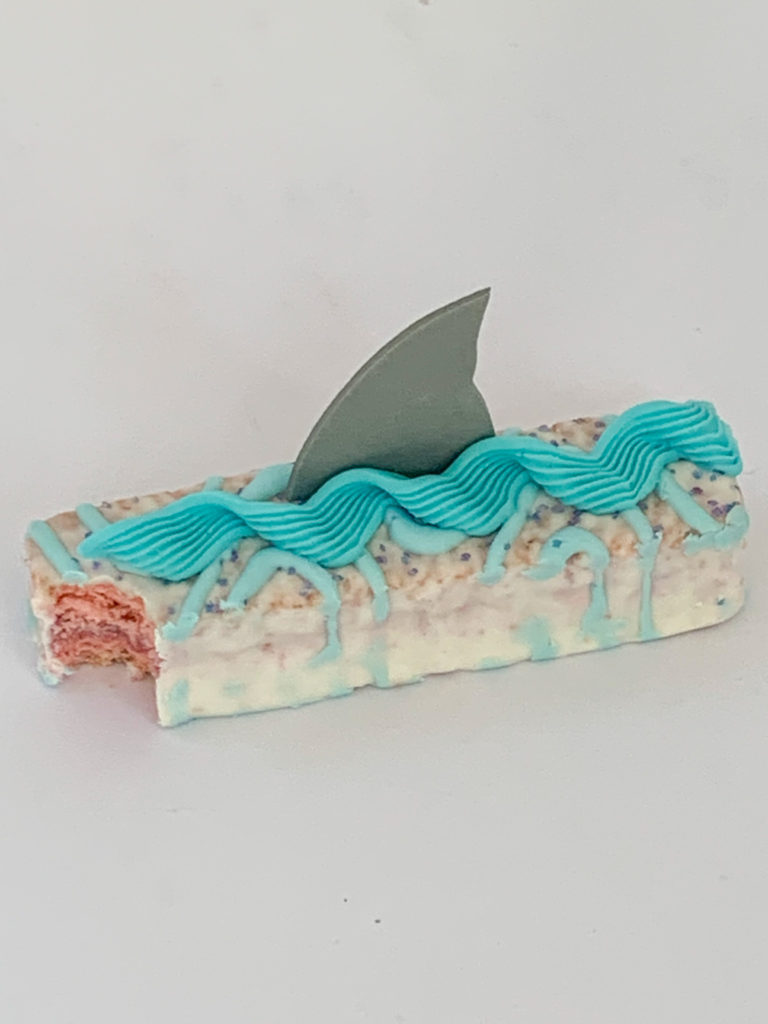 Shark Fancy Cakes
Shark Fancy Cakes are so much fun to make! Kids will love creating these!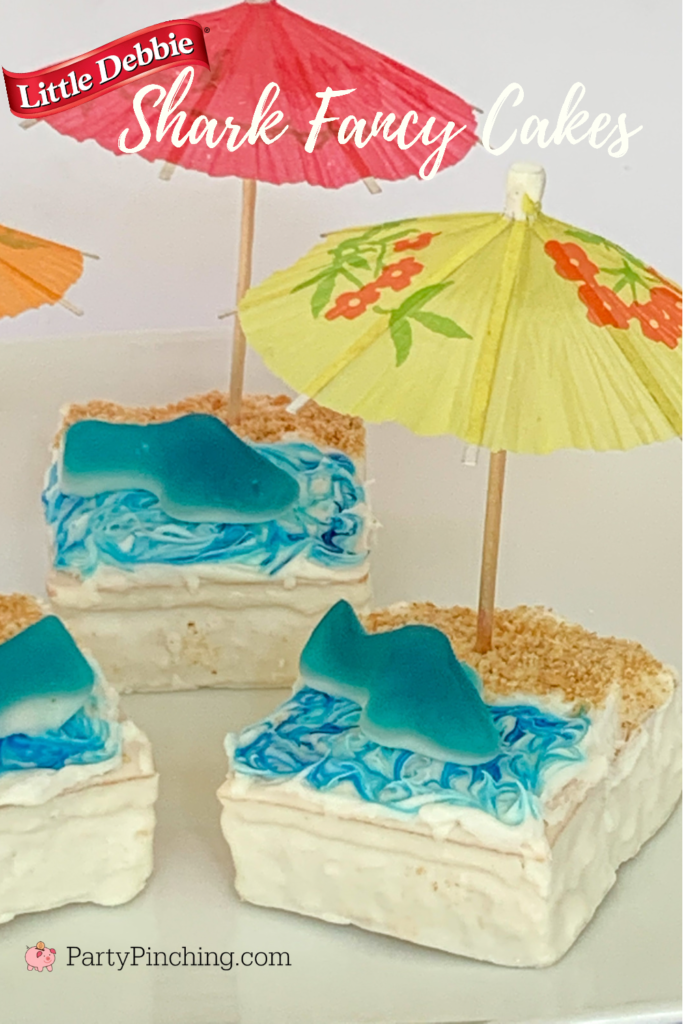 You will need: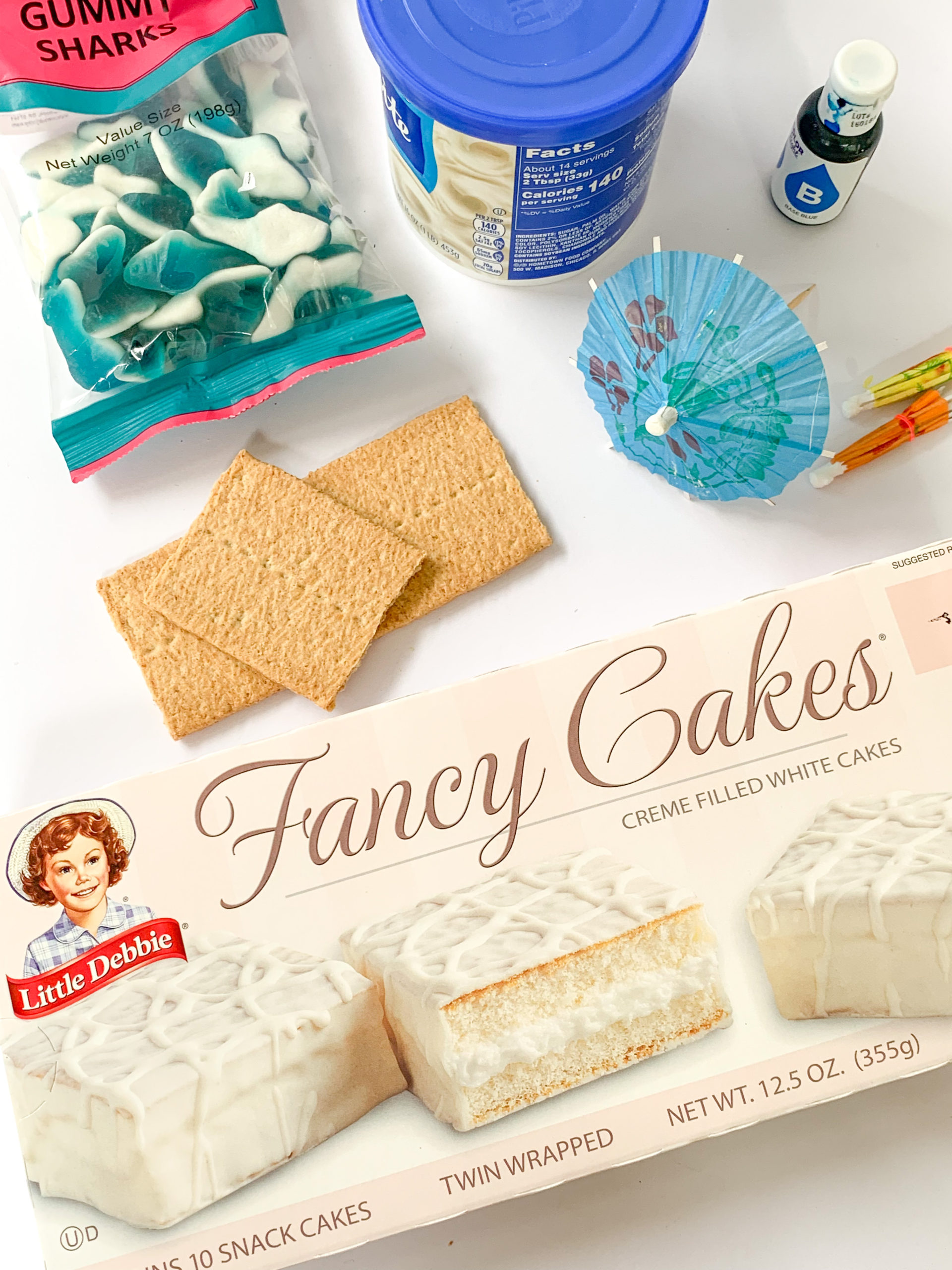 You will need:
Little Debbie Fancy Cakes
Crushed graham crackers
White frosting
Blue food coloring
Shark gummy candies
Paper drink umbrellas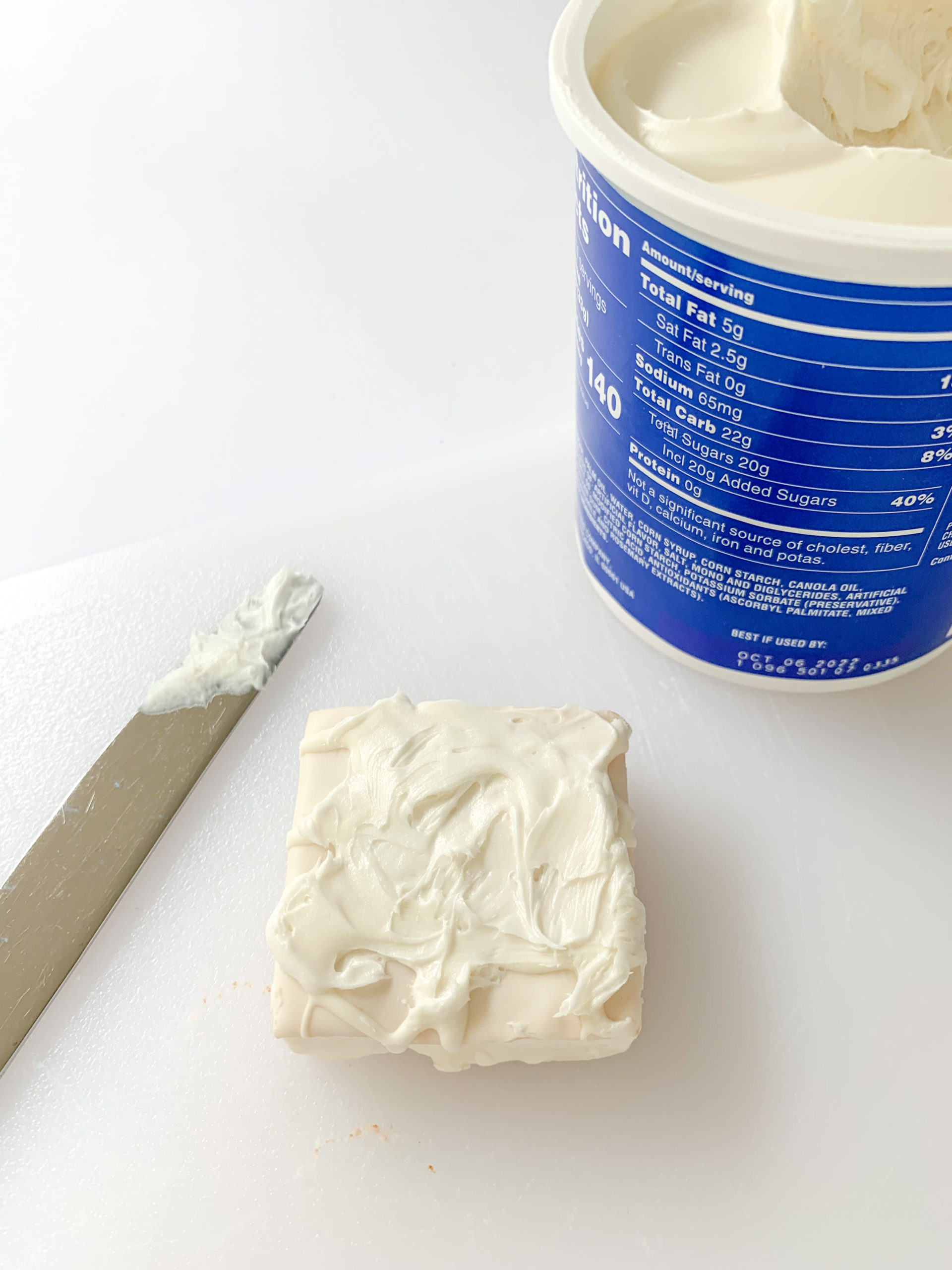 Frost the top of the Little Debbie Fancy Cake with white frosting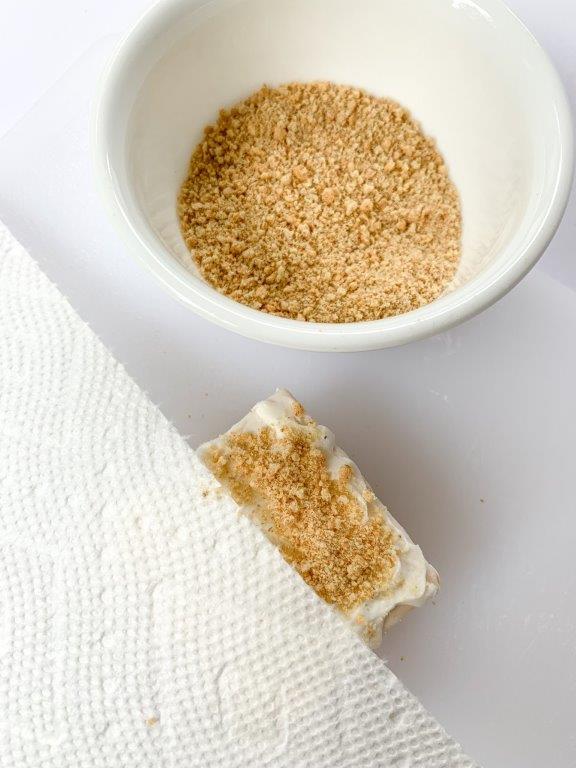 Place a paper towel over half of the frosted cake and sprinkle with crushed graham crackers for sand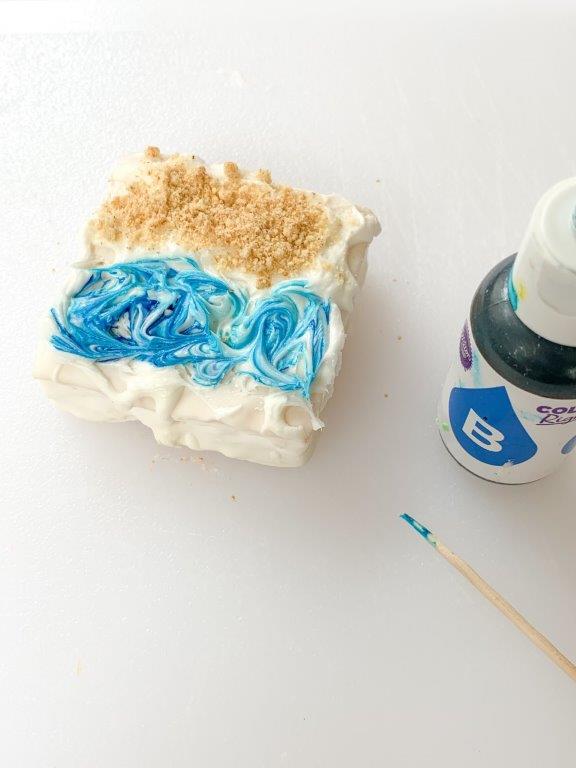 Next dip a toothpick in blue food coloring and swirl the frosting with it, creating ocean waves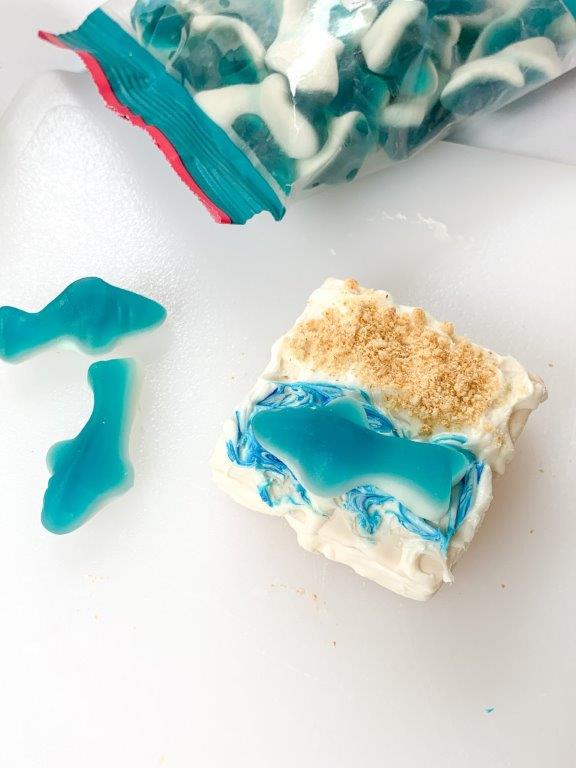 Place a gummy shark candy on top of the waves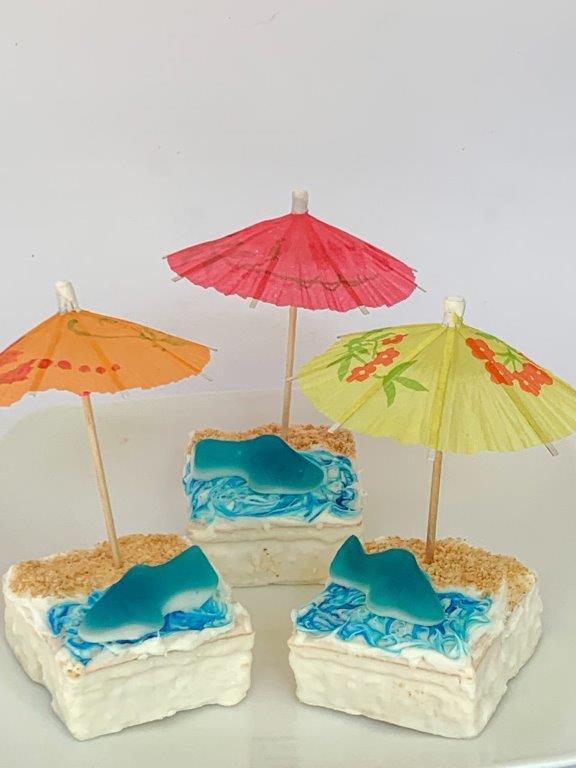 Stick a paper drink umbrella into the sandy beach and now you have the cutest shark cake!
Mini Powdered Donut Lifesavers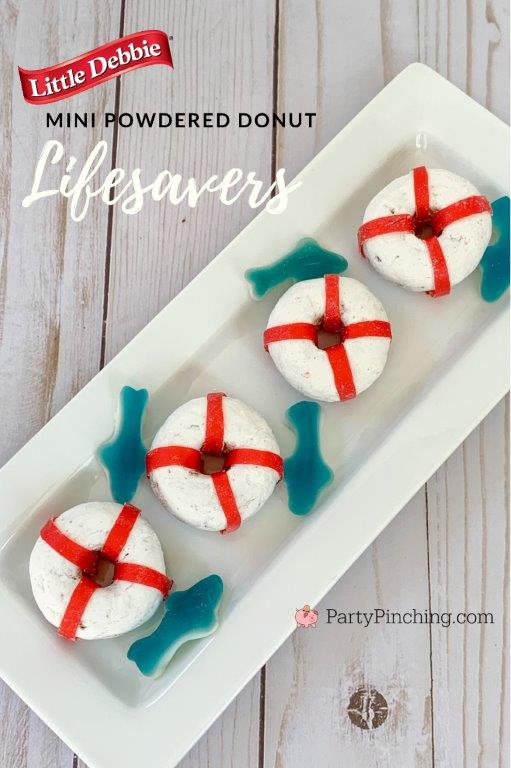 These Little Debbie Mini Powdered Donut Lifesavers are just the cutest! They are so easy to make and the perfect addition to your Shark-cuterie board!
You will need:
Little Debbie Mini Powdered Donuts
Strawberry Fruit Roll-ups
Frosting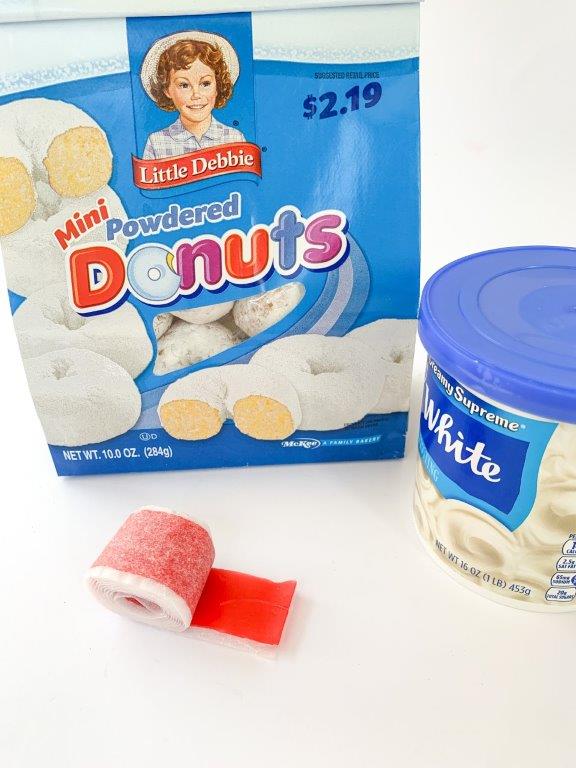 Cut the Fruit Roll-up into 4 thin strips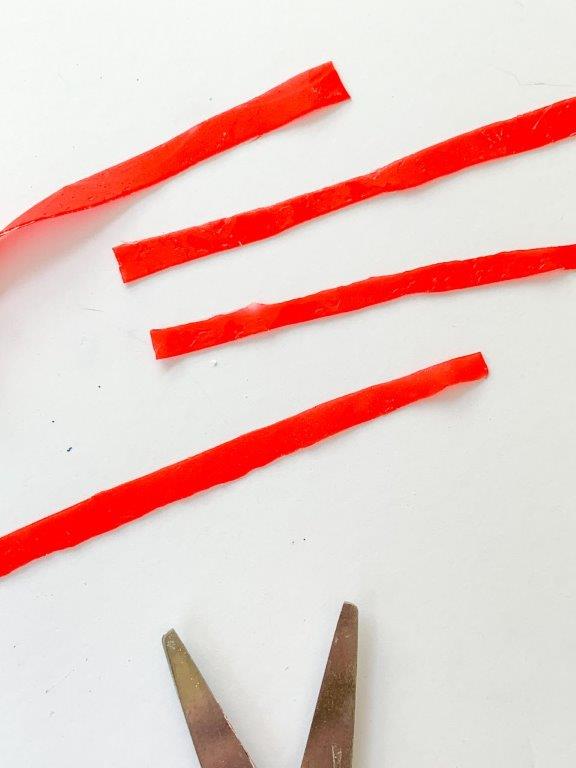 Next thread the strip into the donut hole and wrap it around the donut, securing the ends with frosting.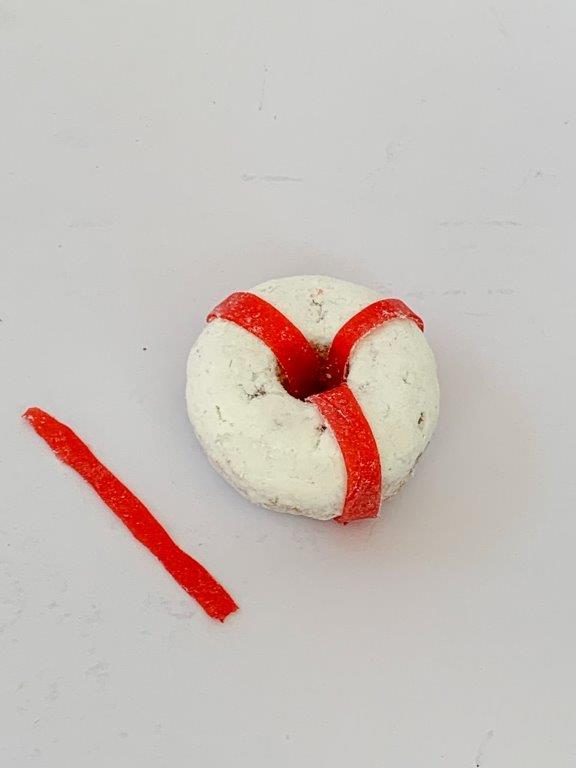 Repeat with the rest of the strips until you have a little donut lifesaver!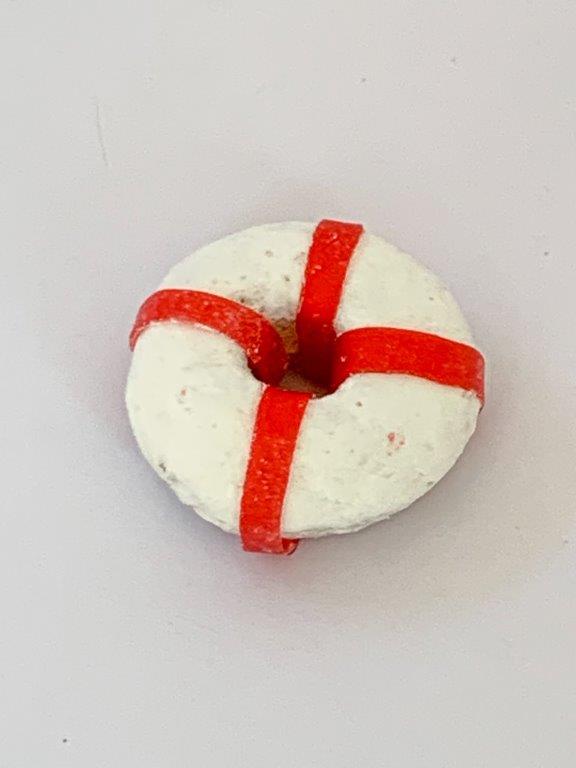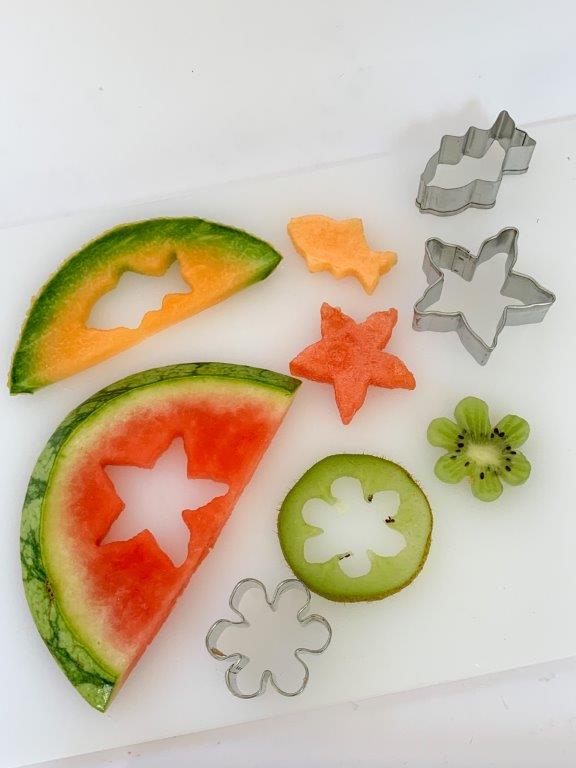 For the rest of the Shark-cuterie Board, cut out fruit into fun ocean shapes or simply cut into bite-sized cubes. I used watermelon, kiwi, cantelope, blueberries and raspberries for my board but you can use any of your favorite fruits.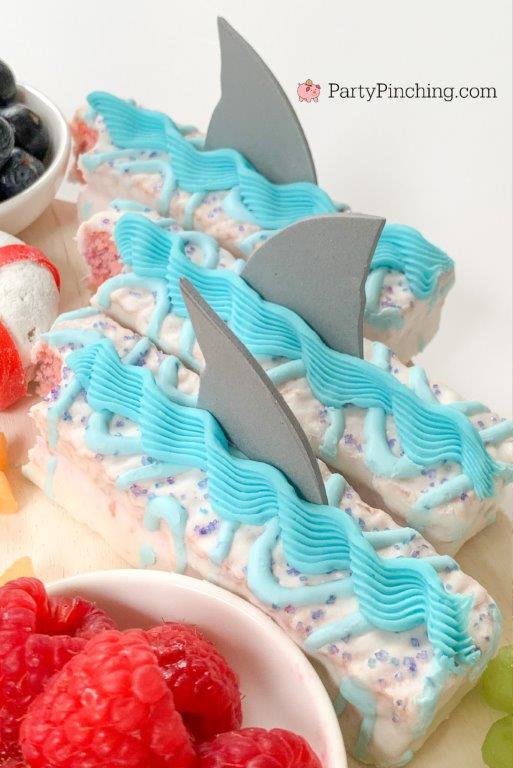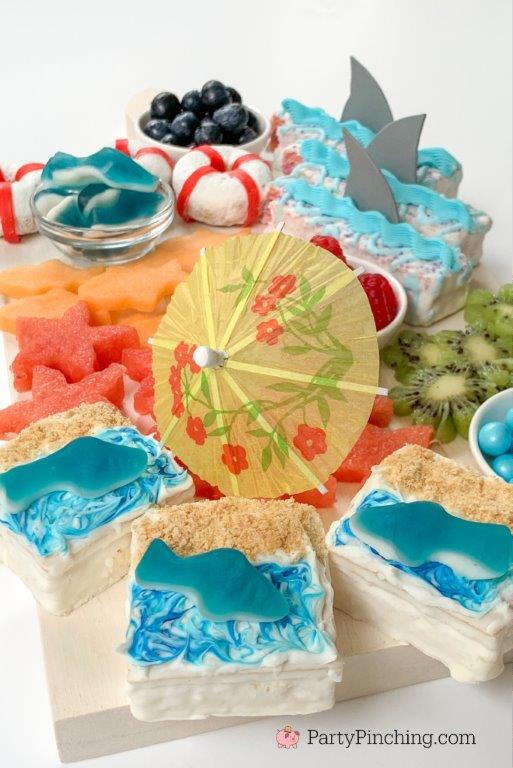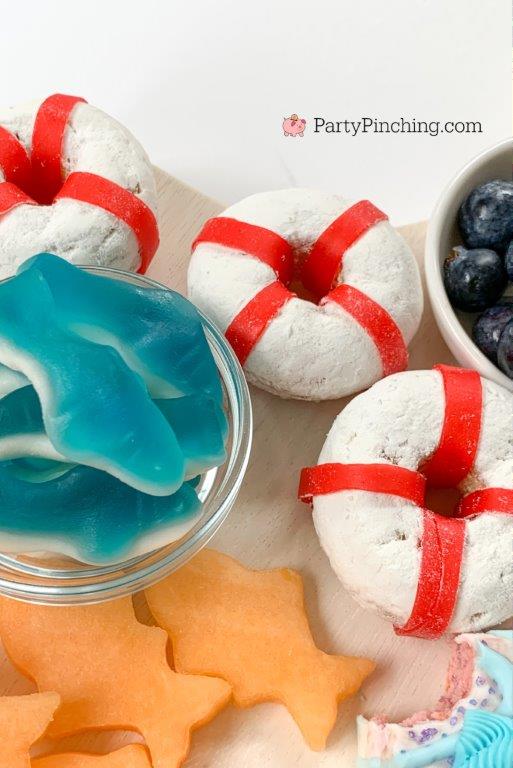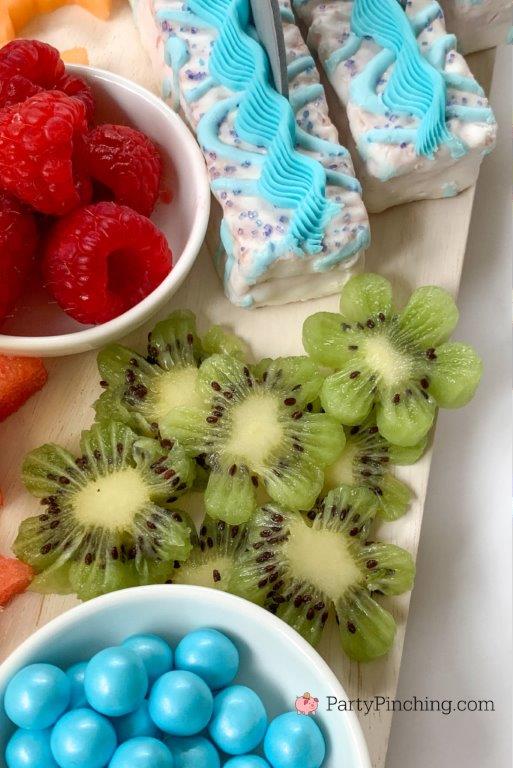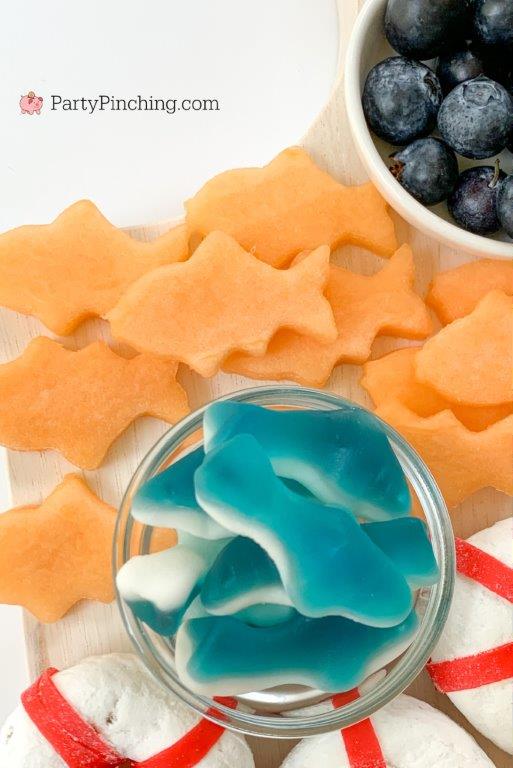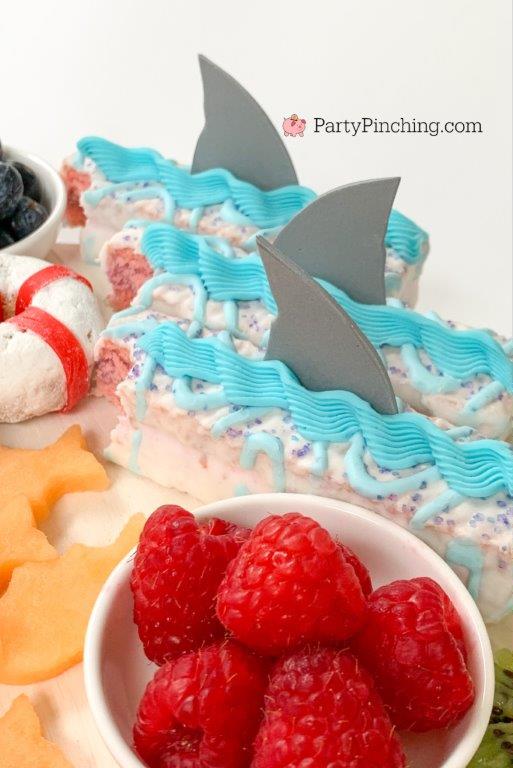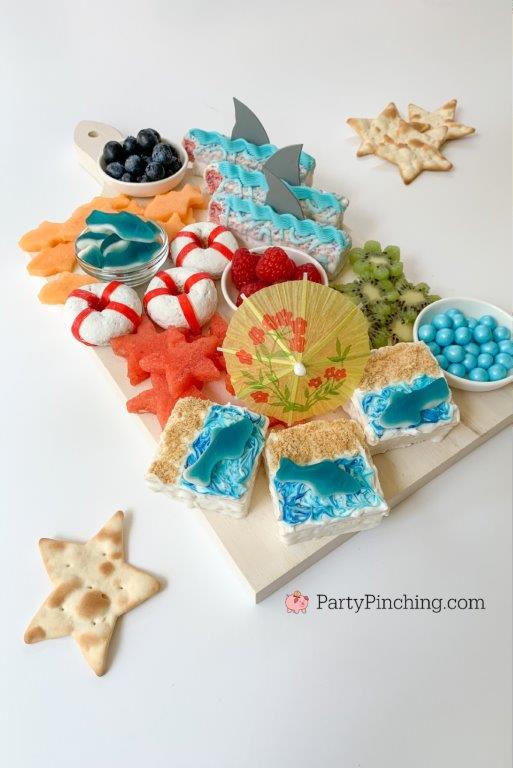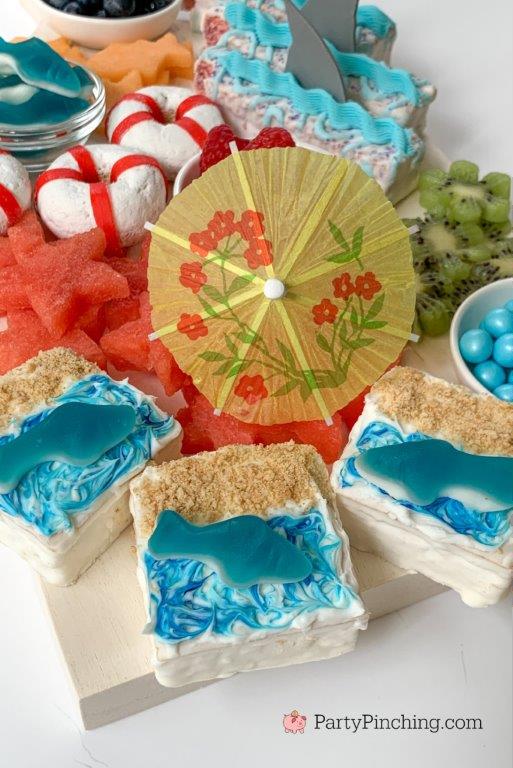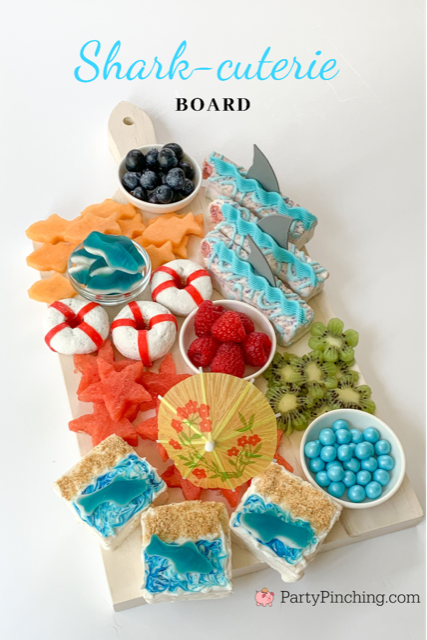 My Amazon picks:
For more fun tropical ideas, click here