This Sequin Easter Egg craft is a DIY project that's so easy and fun to make. Great to do while watching television, they are so beautiful!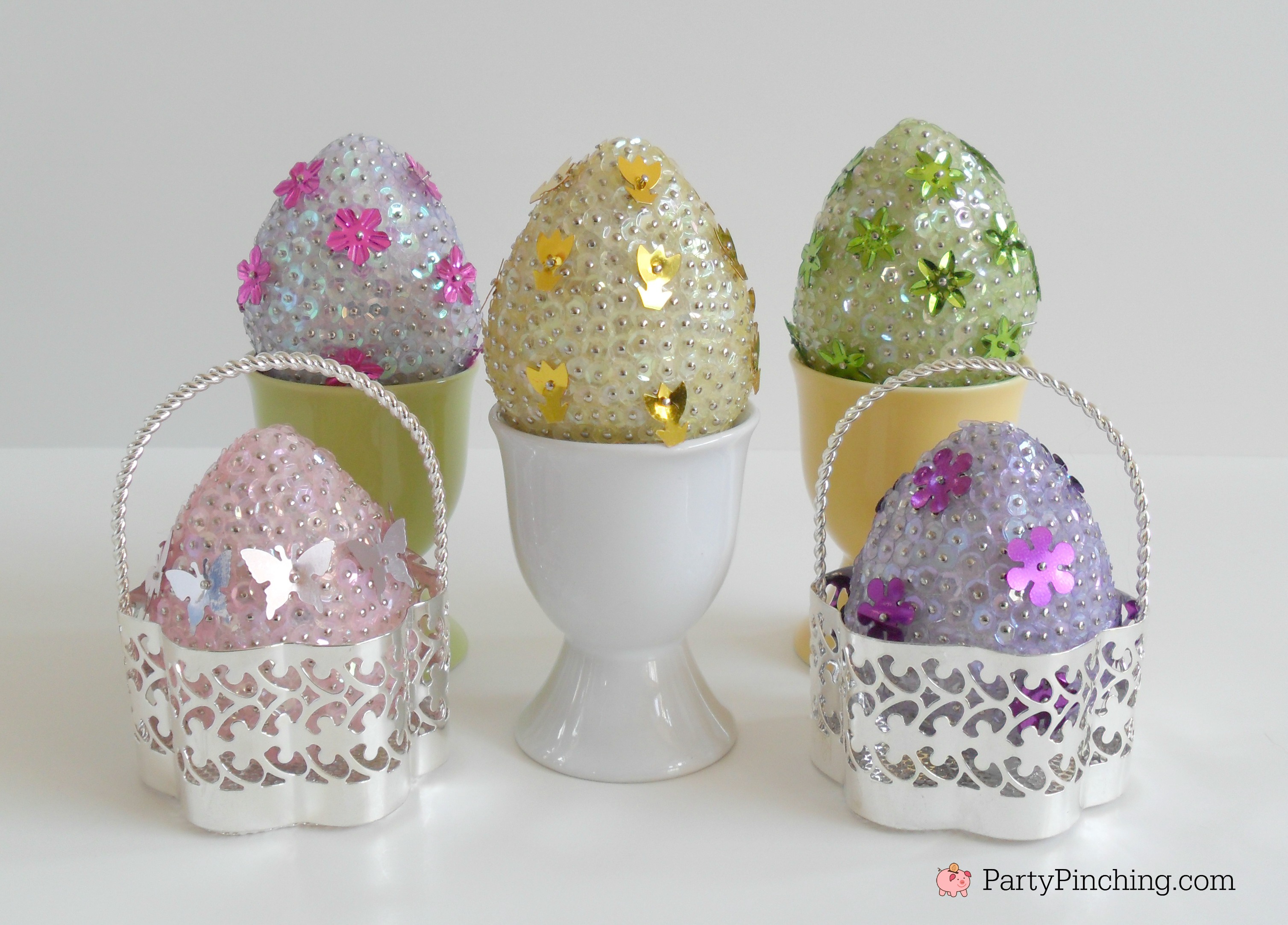 Supplies:
5mm sequins in colors of your choice
Sequin pins (13mm)
Styrofoam eggs (1 7/8" x 2 ½")
Thimble (if you have wimpy fingers like mine)
My Amazon picks (affiliate):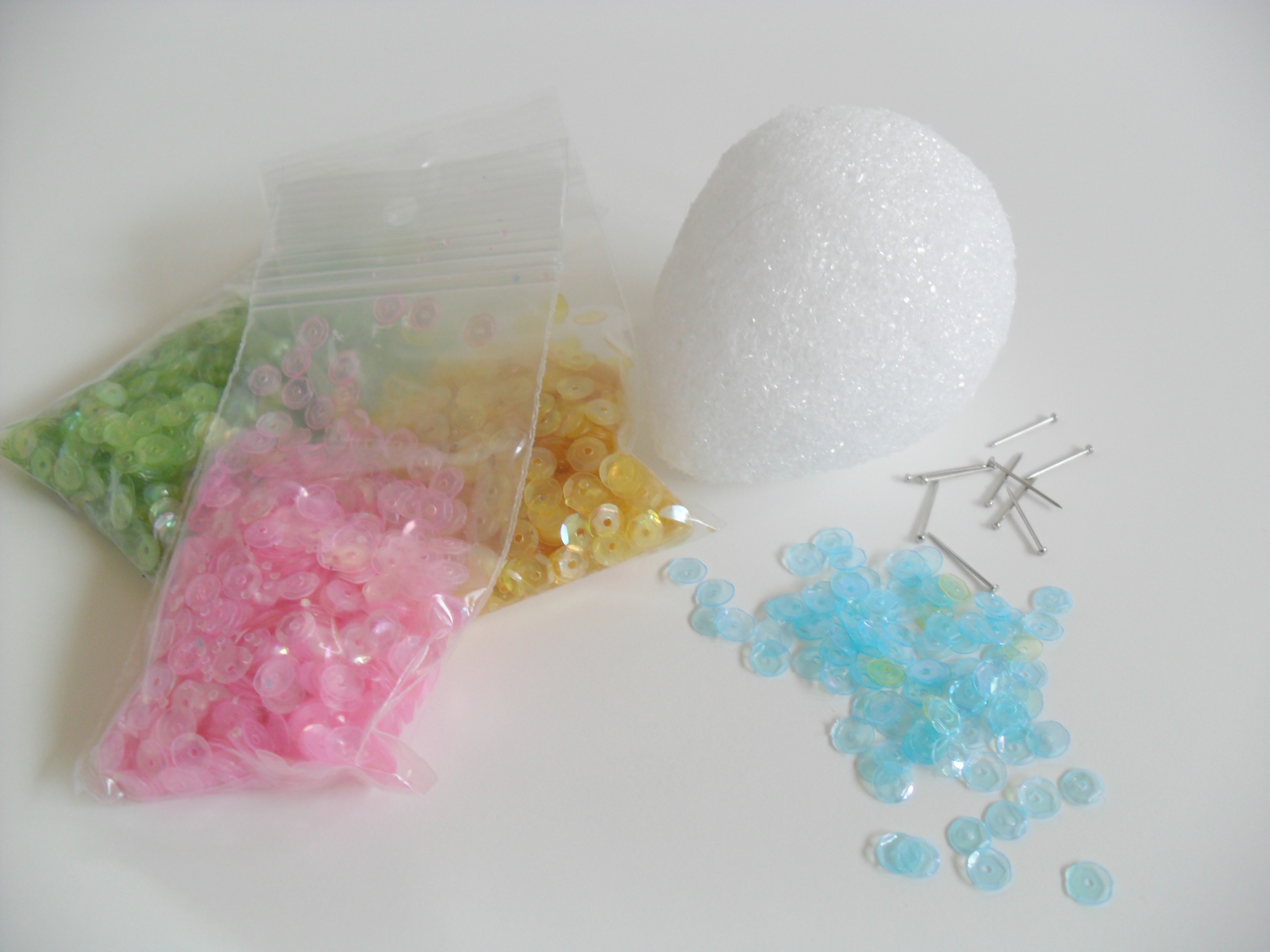 1.  Start by pinning the sequins in the MIDDLE of the egg making a row of sequins that runs horizontally around the entire egg. (Kind of like a belt on Humpty Dumpty.)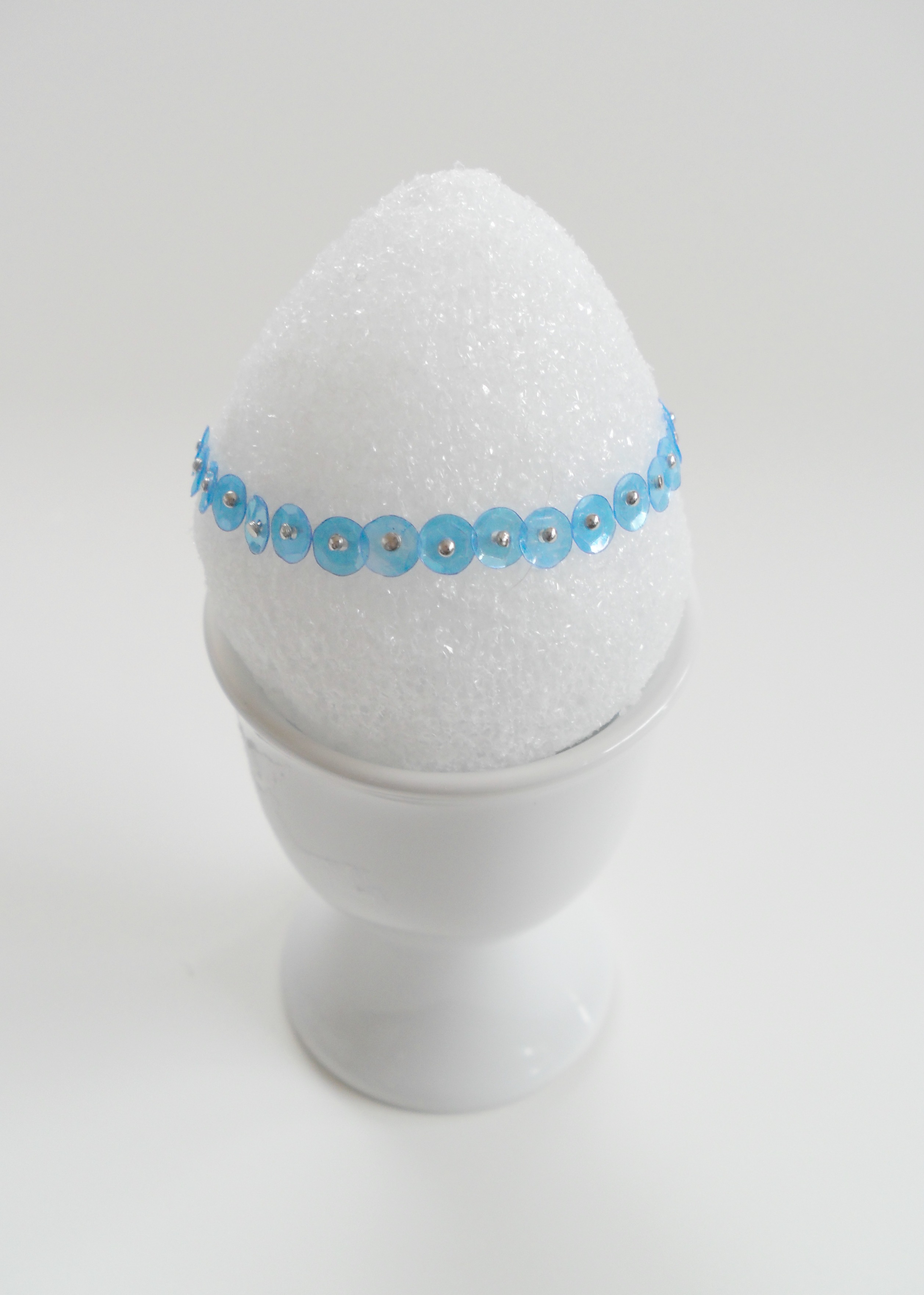 2.  Continue making rows around the egg until you reach the tip.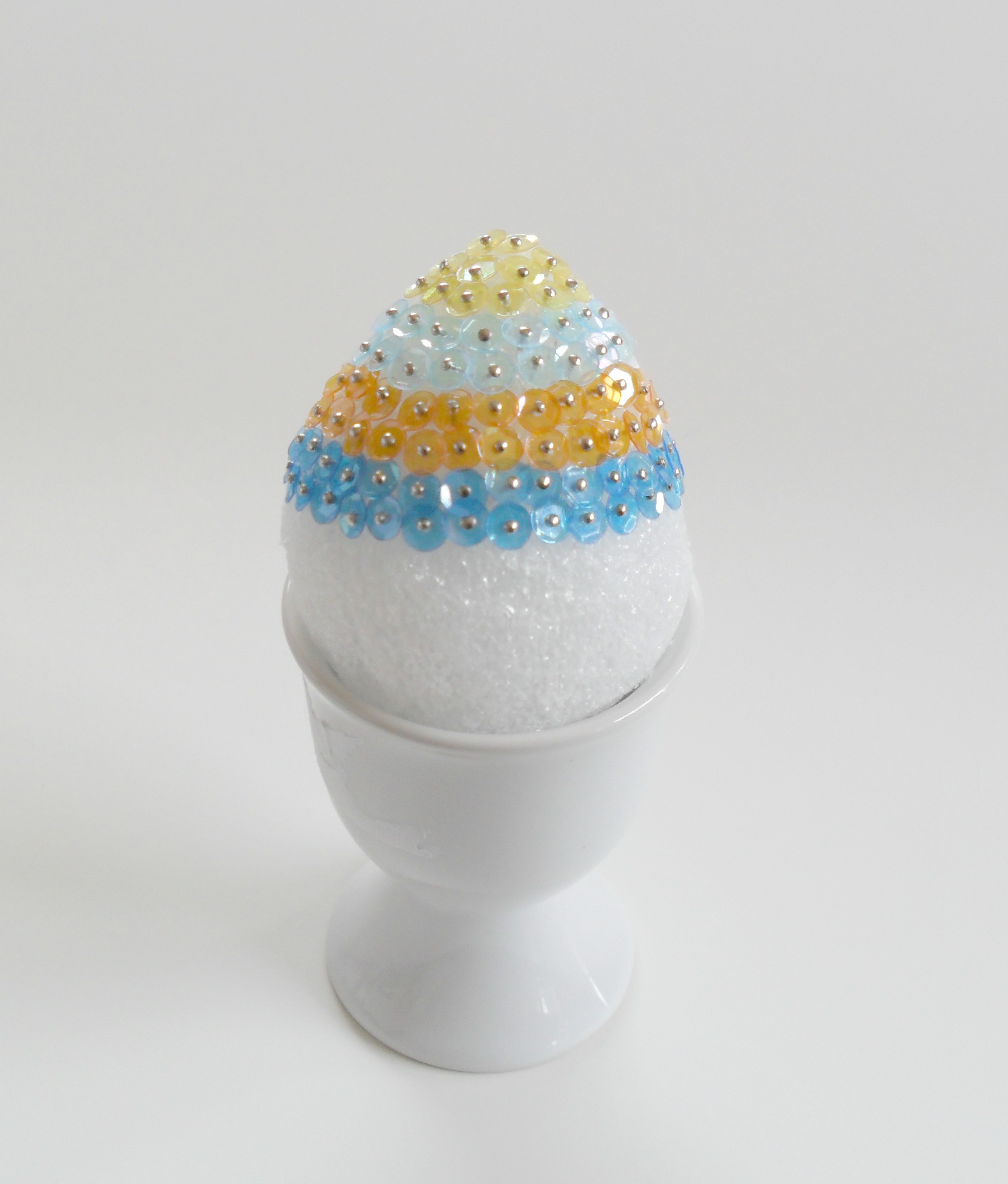 3.  Repeat in the opposite direction until the entire egg is covered. You can use the same colored sequins to cover the entire egg, or make stripes in different colors. Let your creativity and imagination take over and "eggsperiment" with different patterns like diamonds and dots!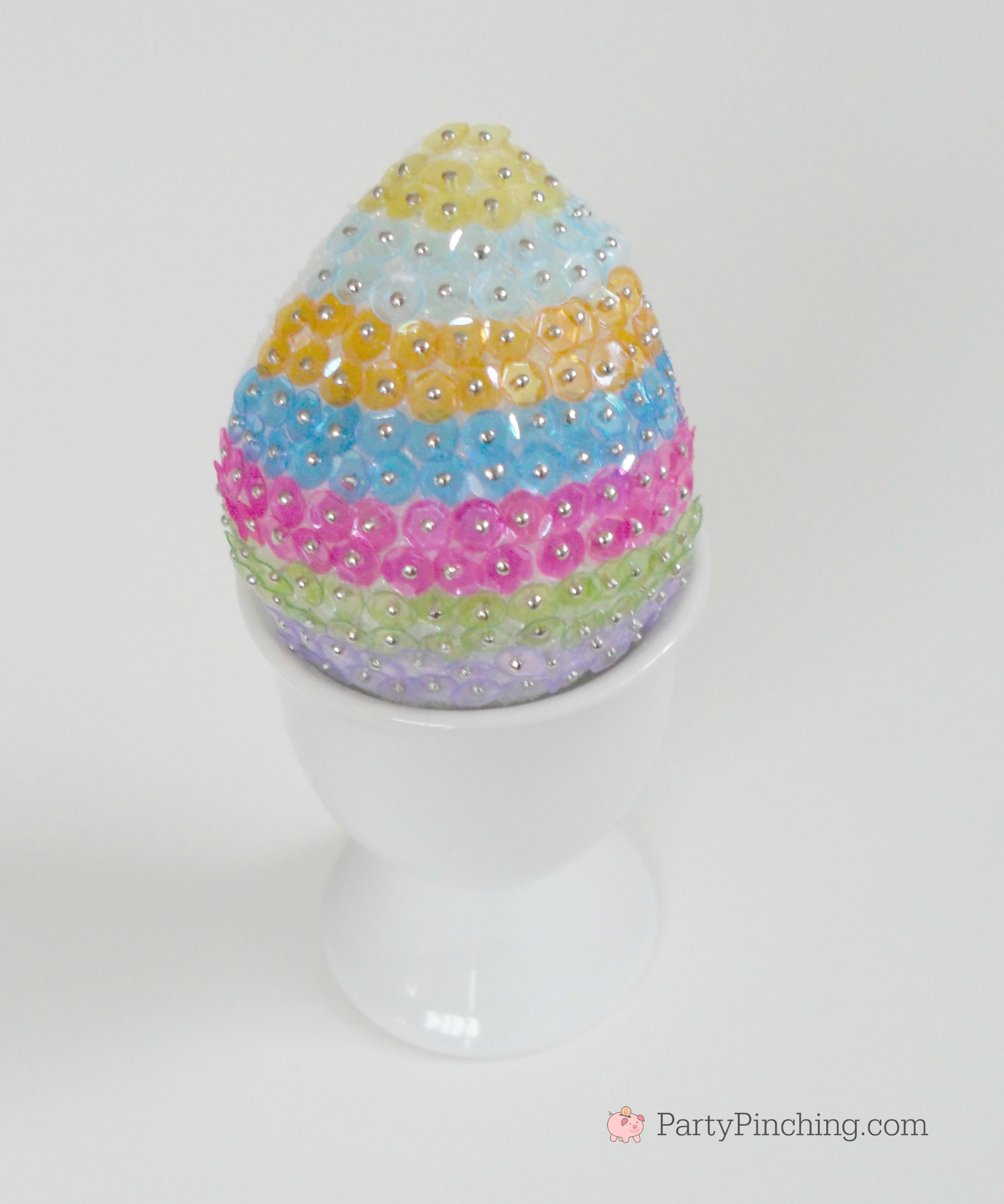 4.  Embellish the sequin covered egg with flower or butterfly shaped sequins if you wish.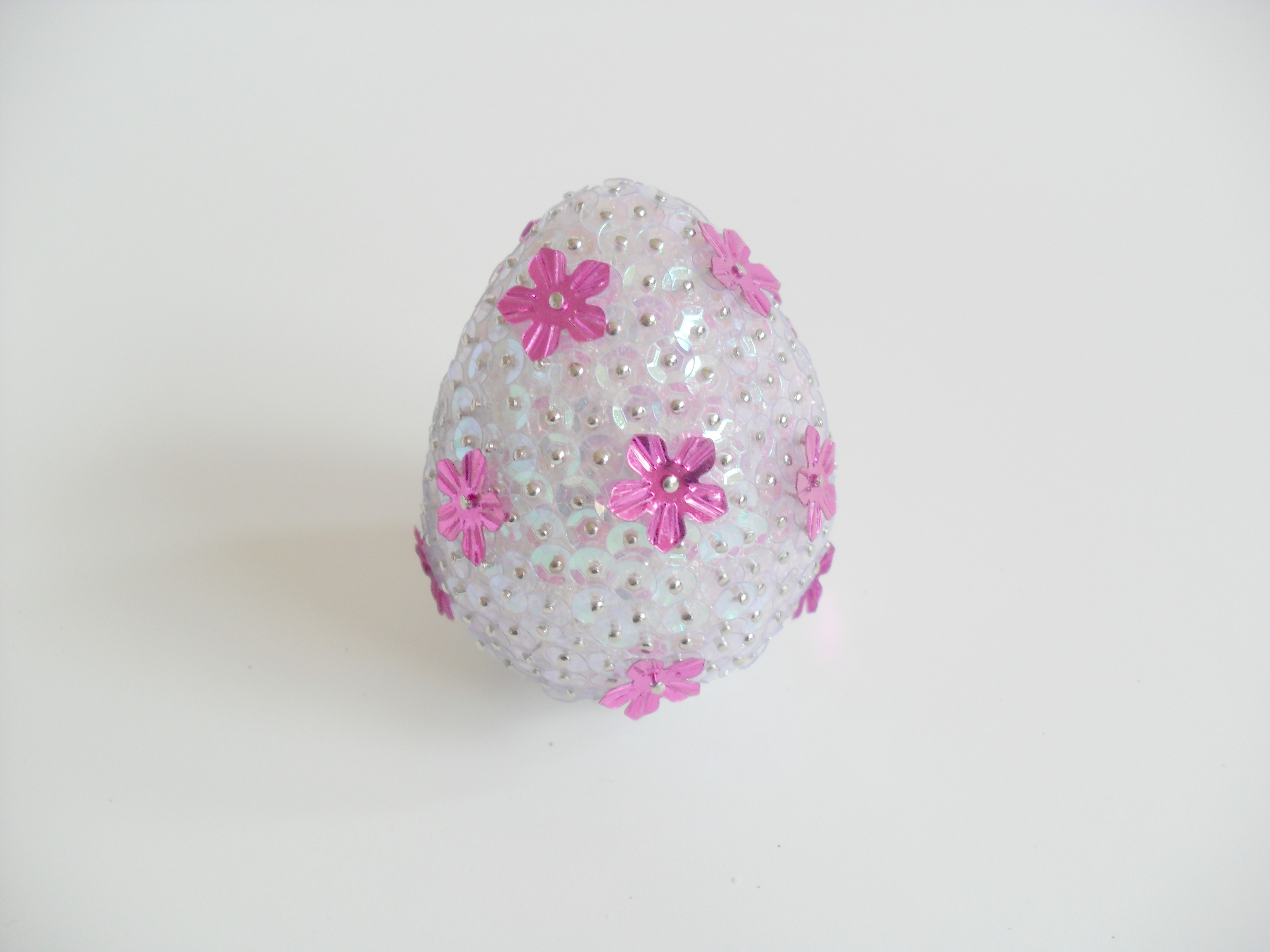 Make a bunch and you have a beautiful centerpiece for Easter Brunch!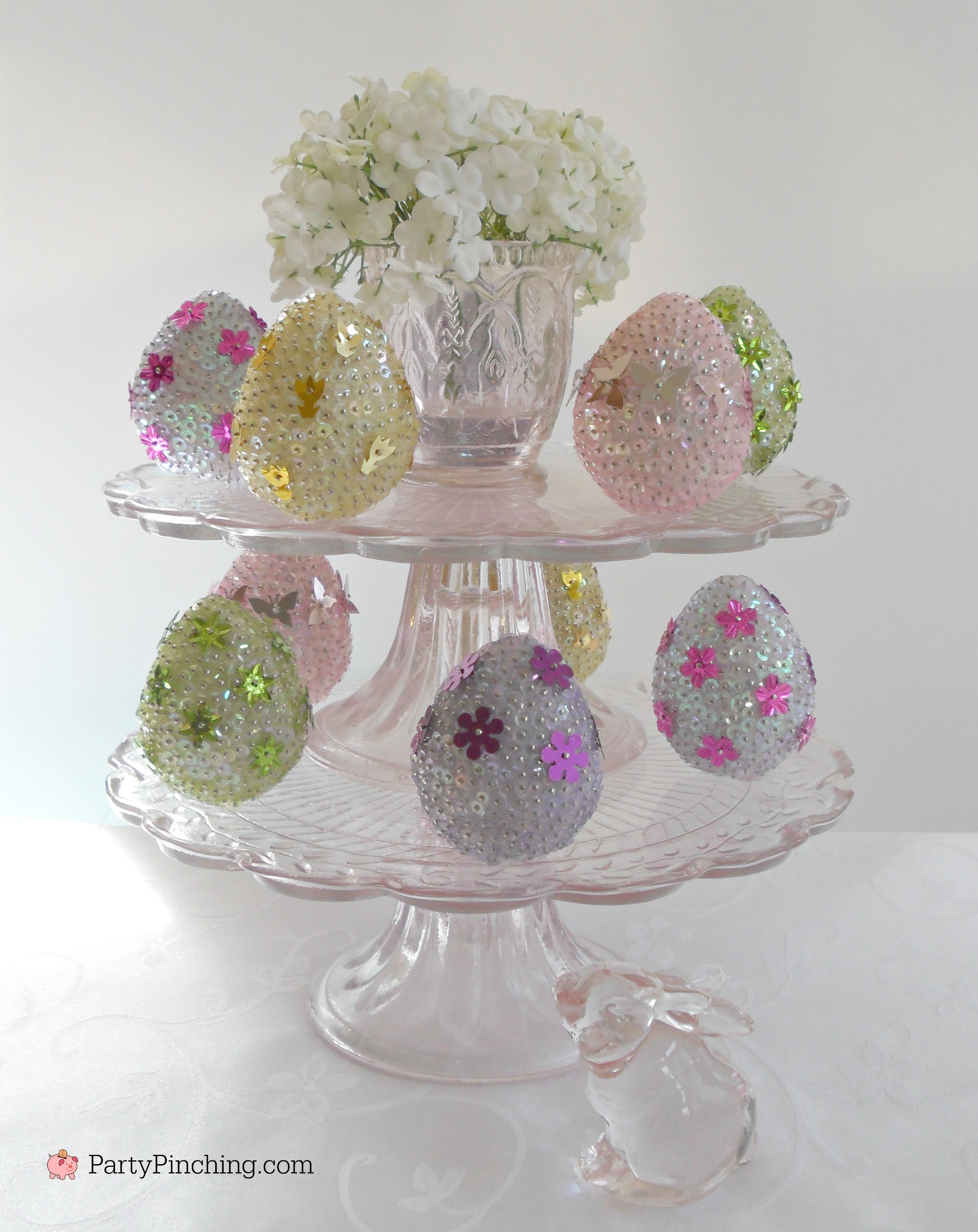 Super pretty Sequin Easter Egg craft is easy to make and makes a stunning centerpiece or favor for guests!