These polar bear cookies are so fun and easy to make. A perfect treat for Christmas, Valentine's Day or a cold winter's day!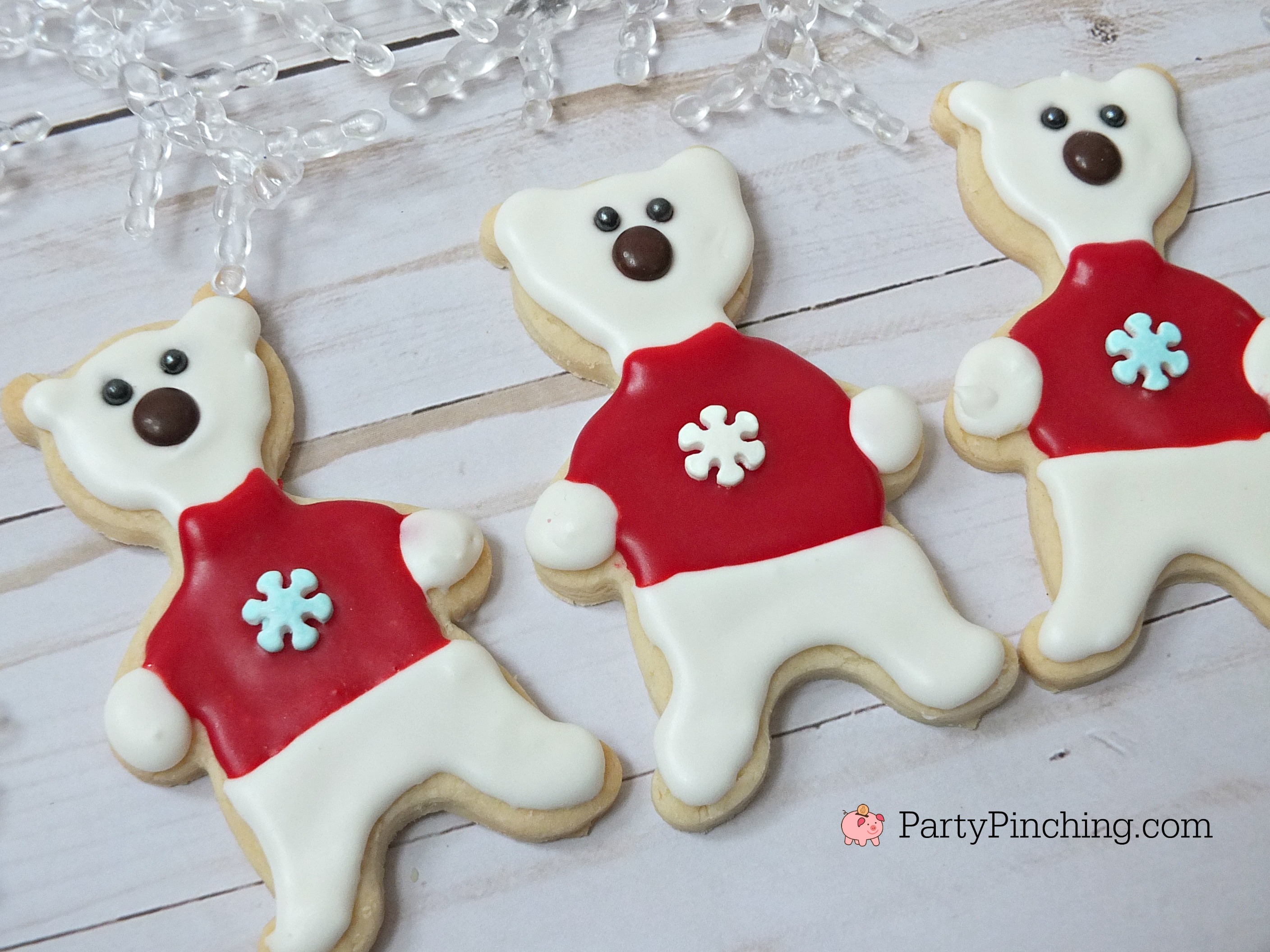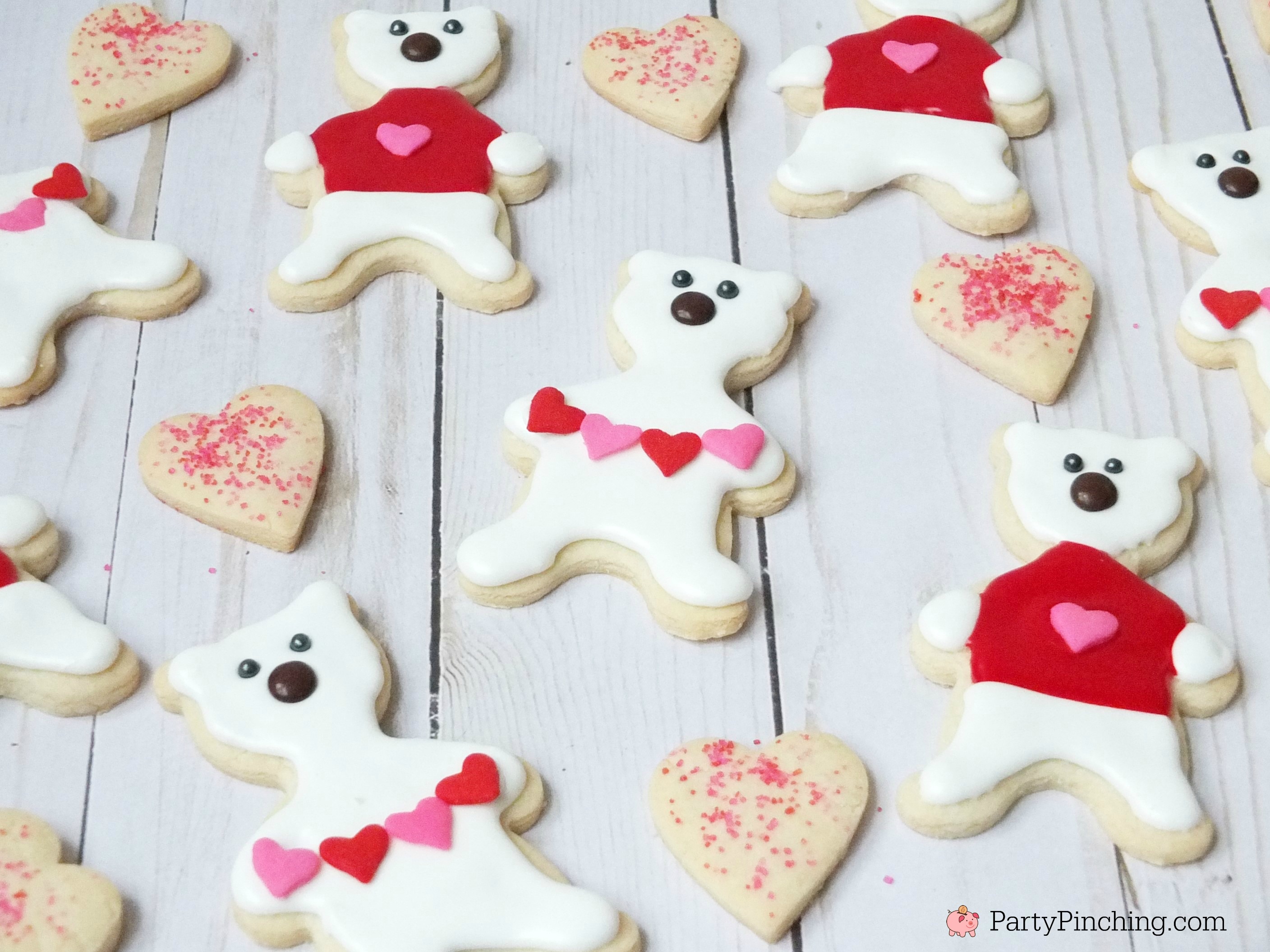 You will need:
Your favorite sugar cookie recipe
Bear cookie cutter – find one here on Amazon (affiliate)  
Black nonpareil pearl sprinkles
Dark brown mini M&M's
Jumbo snowflake or heart sprinkles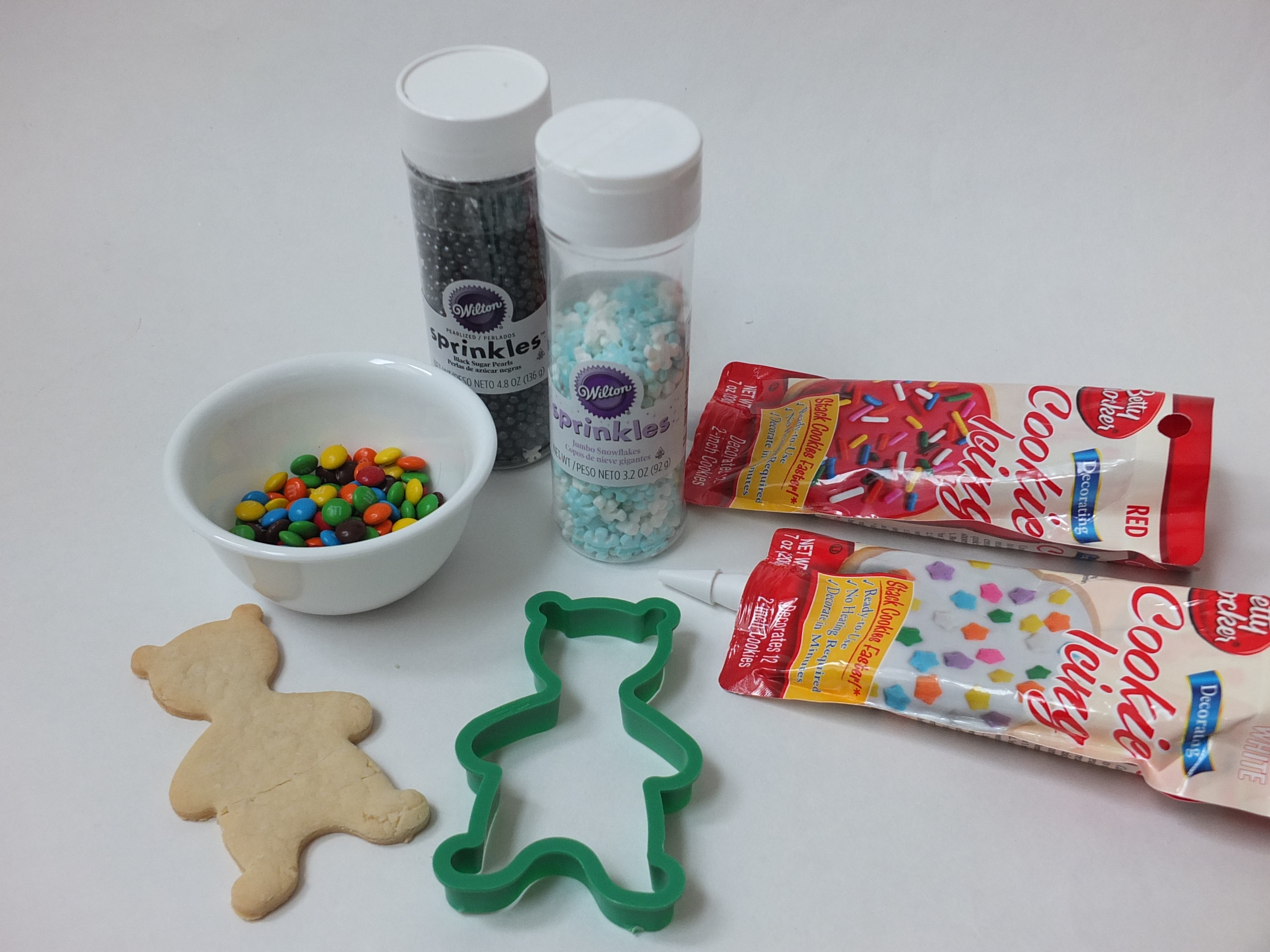 Cut bear shapes out of your favorite sugar cookie dough recipe and bake.  Cool completely.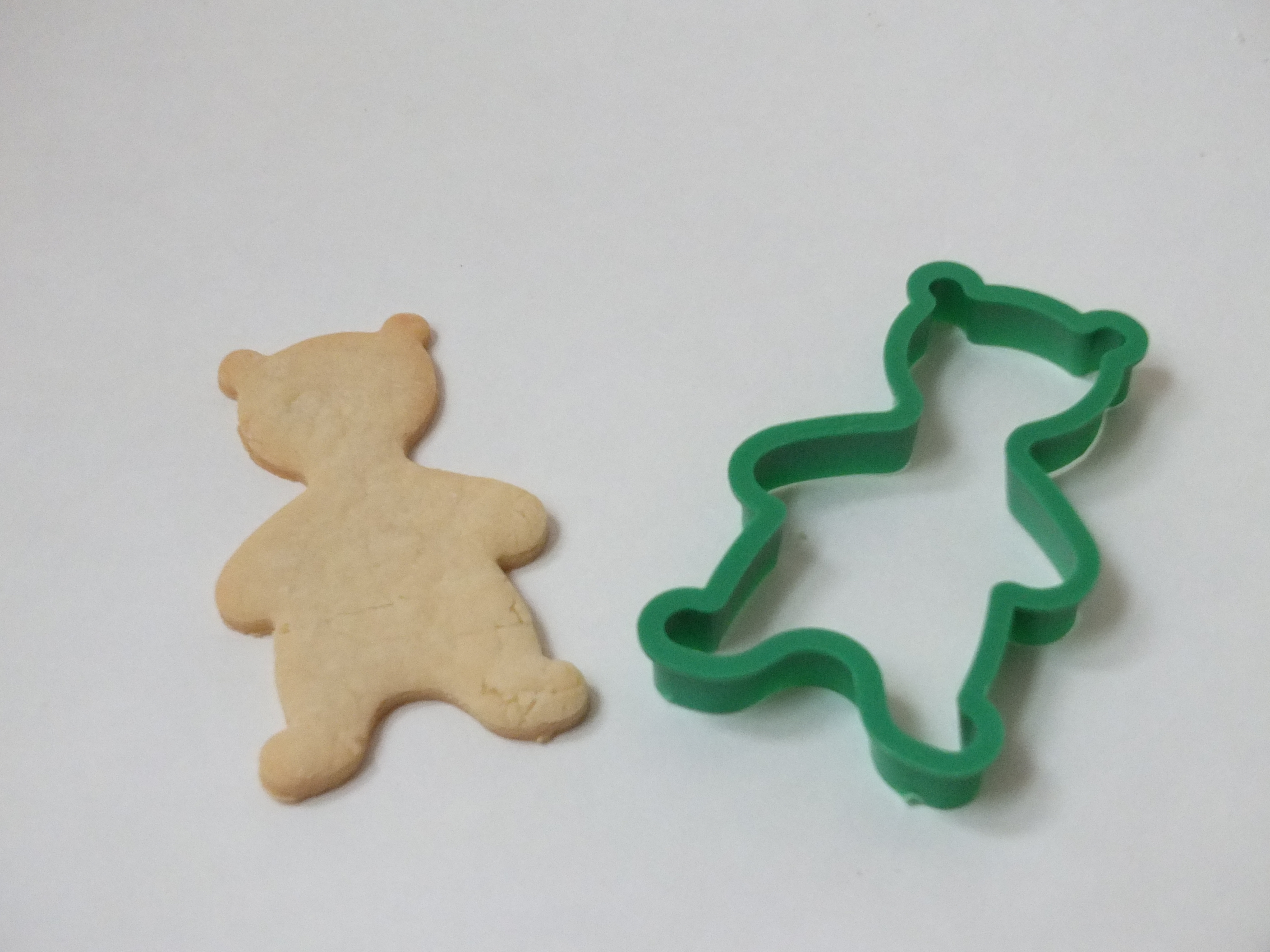 2.  With the white cookie icing, pipe in the head, hands and lower body.  Immediately place 2 black nonpareil pearl sprinkles on the head for the eyes and the mini M&M for the nose.  Let the icing set for a few minutes.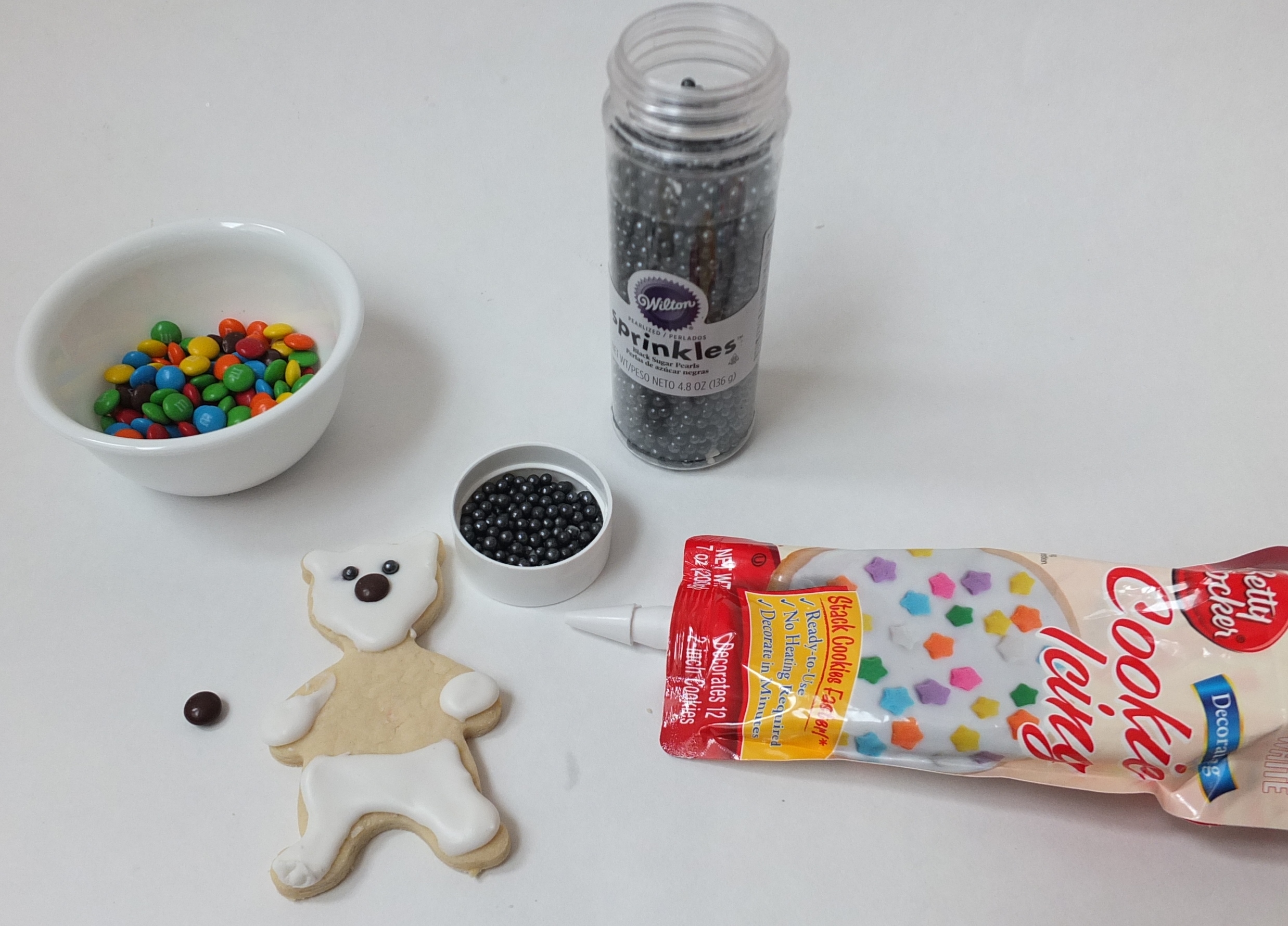 3.  Fill in the sweater with the red cookie icing.  Immediately put on a snowflake sprinkle in the middle of the sweater.  Let dry for at least 4 hours or overnight before stacking cookies.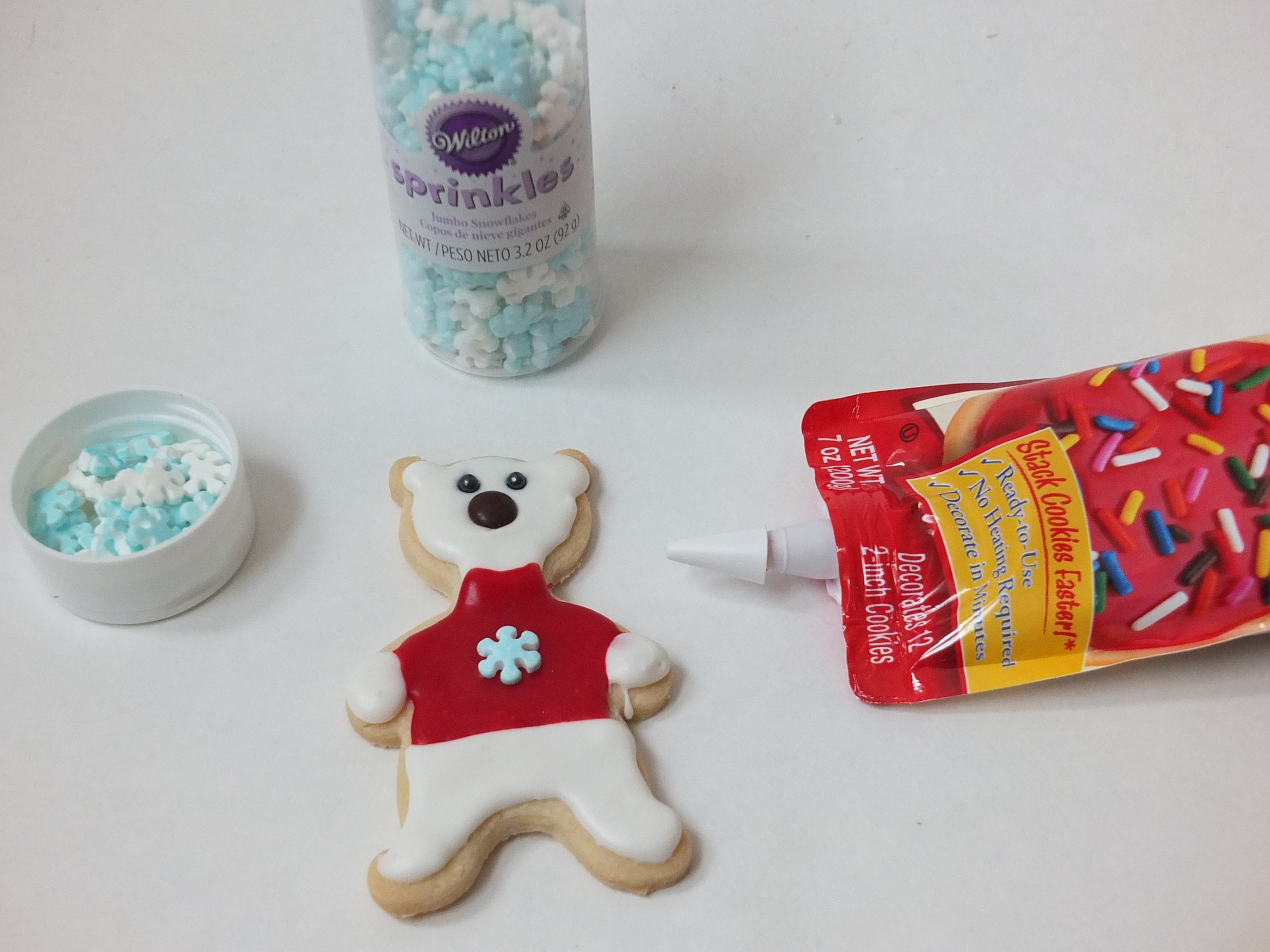 4.  Or ice cookie in all white and add heart sprinkles across the cookie for a Valentine's Day garland!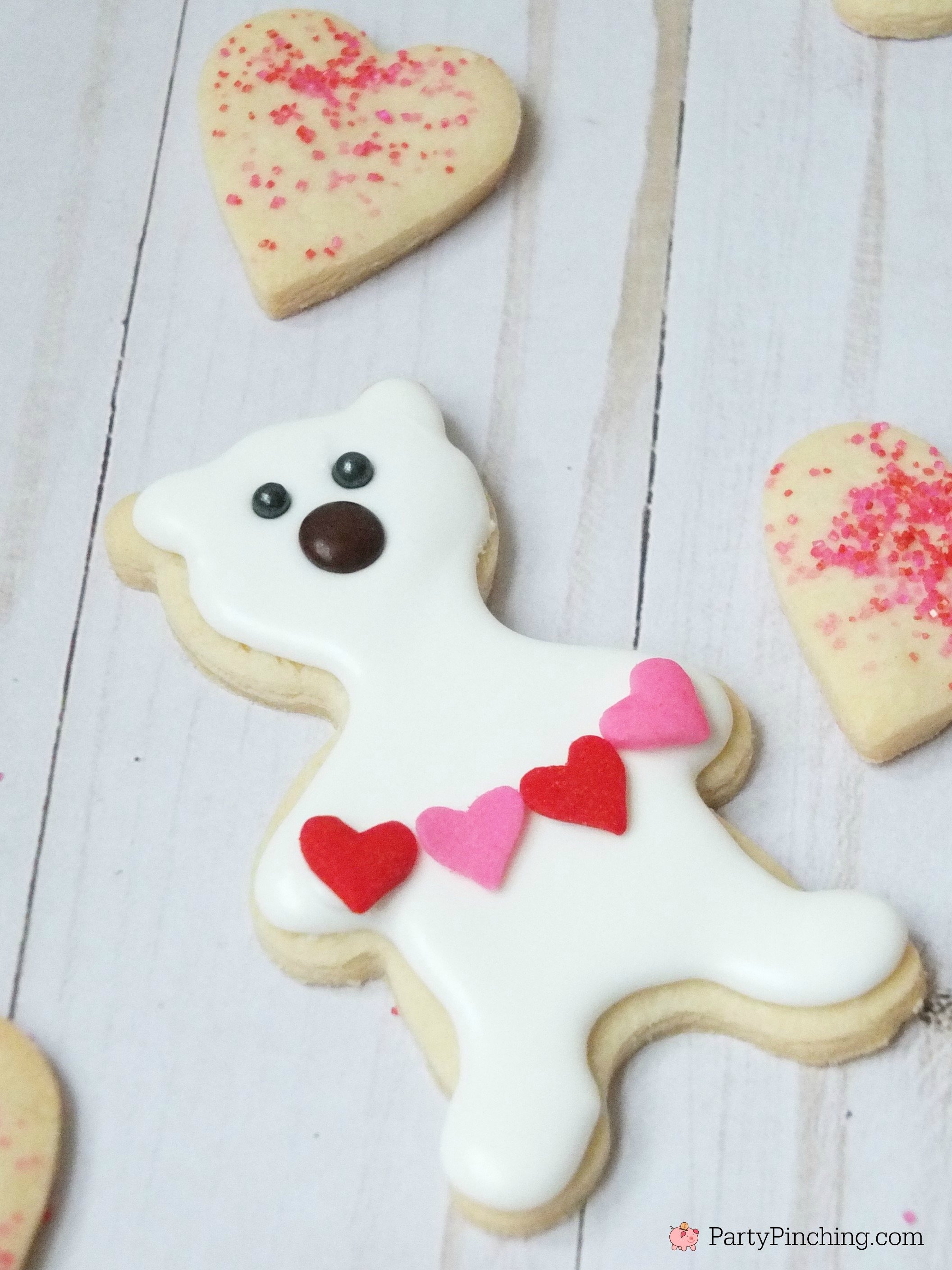 POLAR BEAR COOKIES
Ingredients
You will need:
You will need:
Your favorite sugar cookie recipe
Your favorite sugar cookie recipe
Bear cookie cutter
Bear cookie cutter
Betty Crocker white cookie icing
Betty Crocker white cookie icing
Betty Crocker red cookie icing
Betty Crocker red cookie icing
Black nonpareil pearl sprinkles
Black nonpareil pearl sprinkles
Dark brown mini M&M's
Dark brown mini M&M's
Jumbo snowflake or heart sprinkles
Instructions
Cut bear shapes out of your favorite sugar cookie dough recipe and bake. Cool completely
With the white cookie icing, pipe in the head, hands and lower body. Immediately place 2 black nonpareil pearl sprinkles on the head for the eyes and the mini M&M for the nose. Let the icing set for a few minutes
Fill in the sweater with the red cookie icing. Immediately put on a snowflake sprinkle in the middle of the sweater. Let dry for at least 4 hours or overnight before stacking cookies.
Or ice cookie in all white and add heart sprinkles for Valentine's Day garland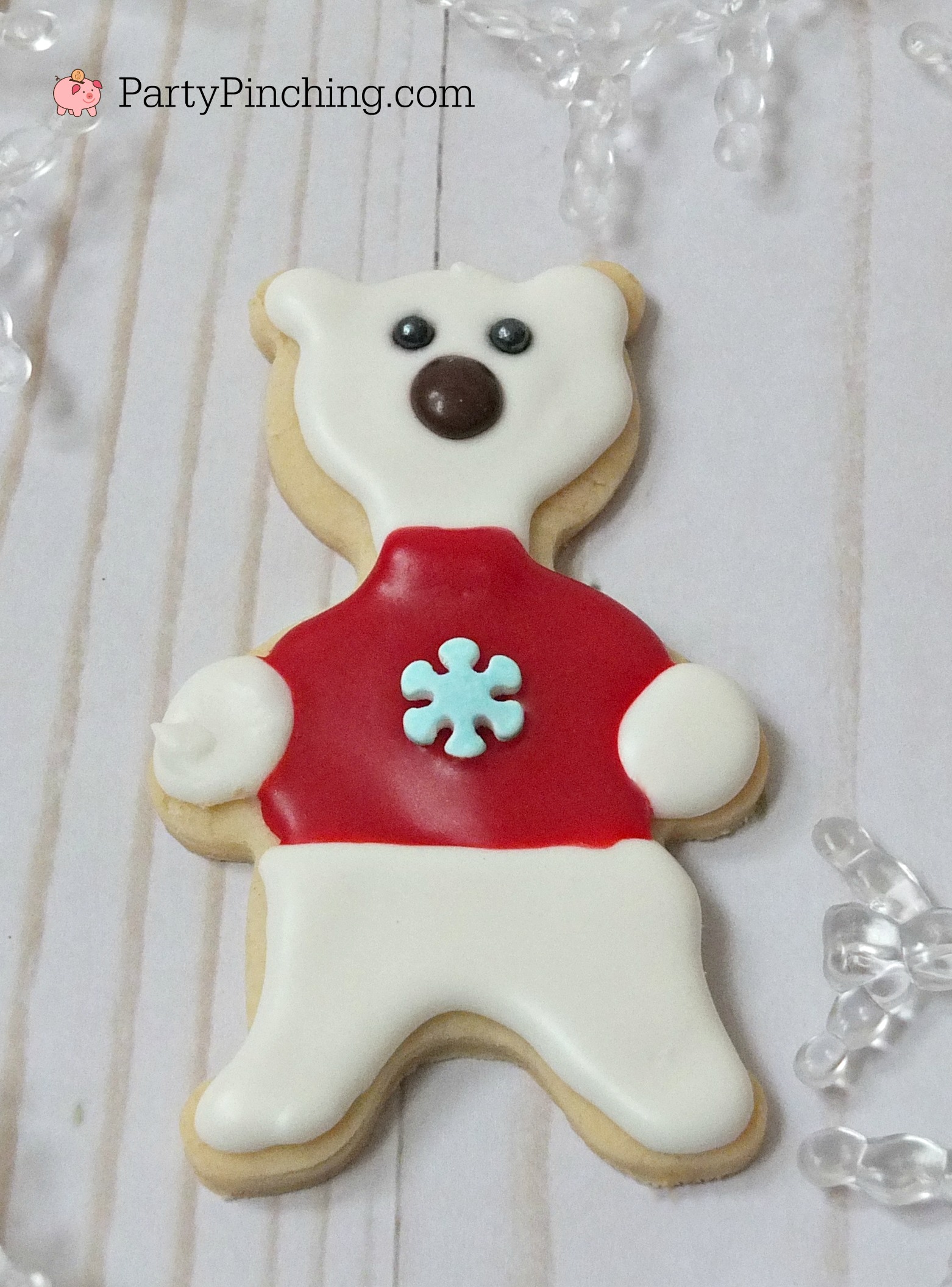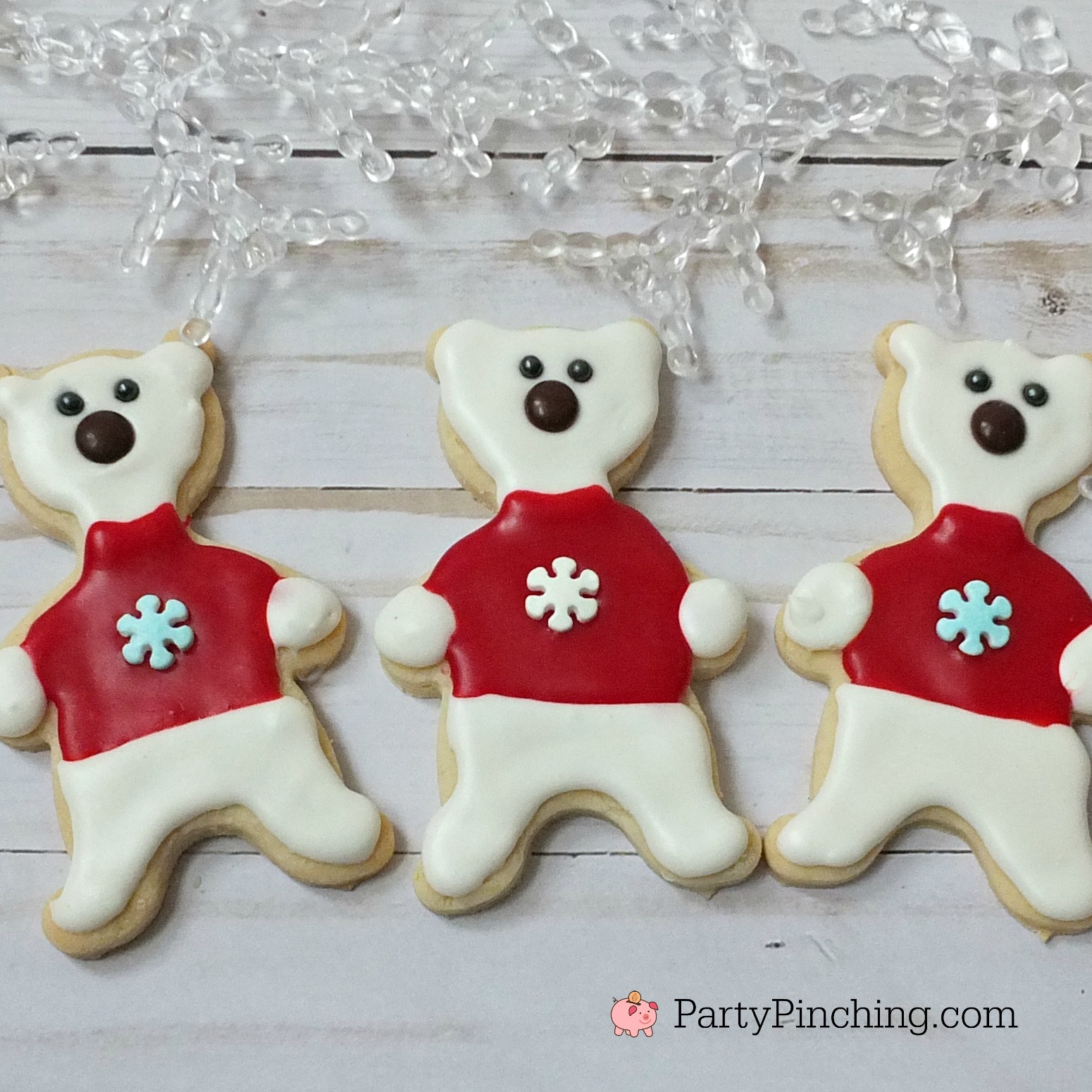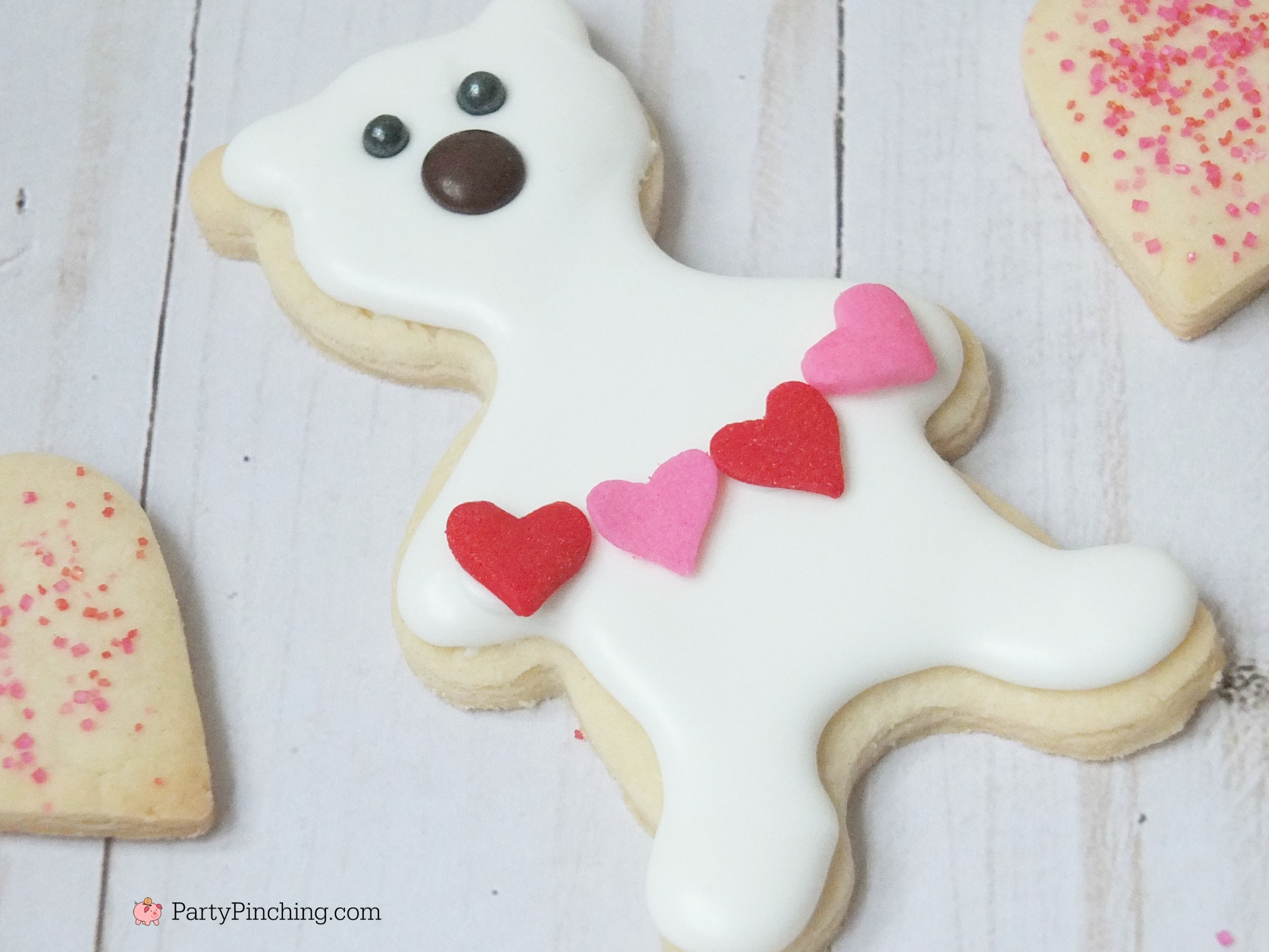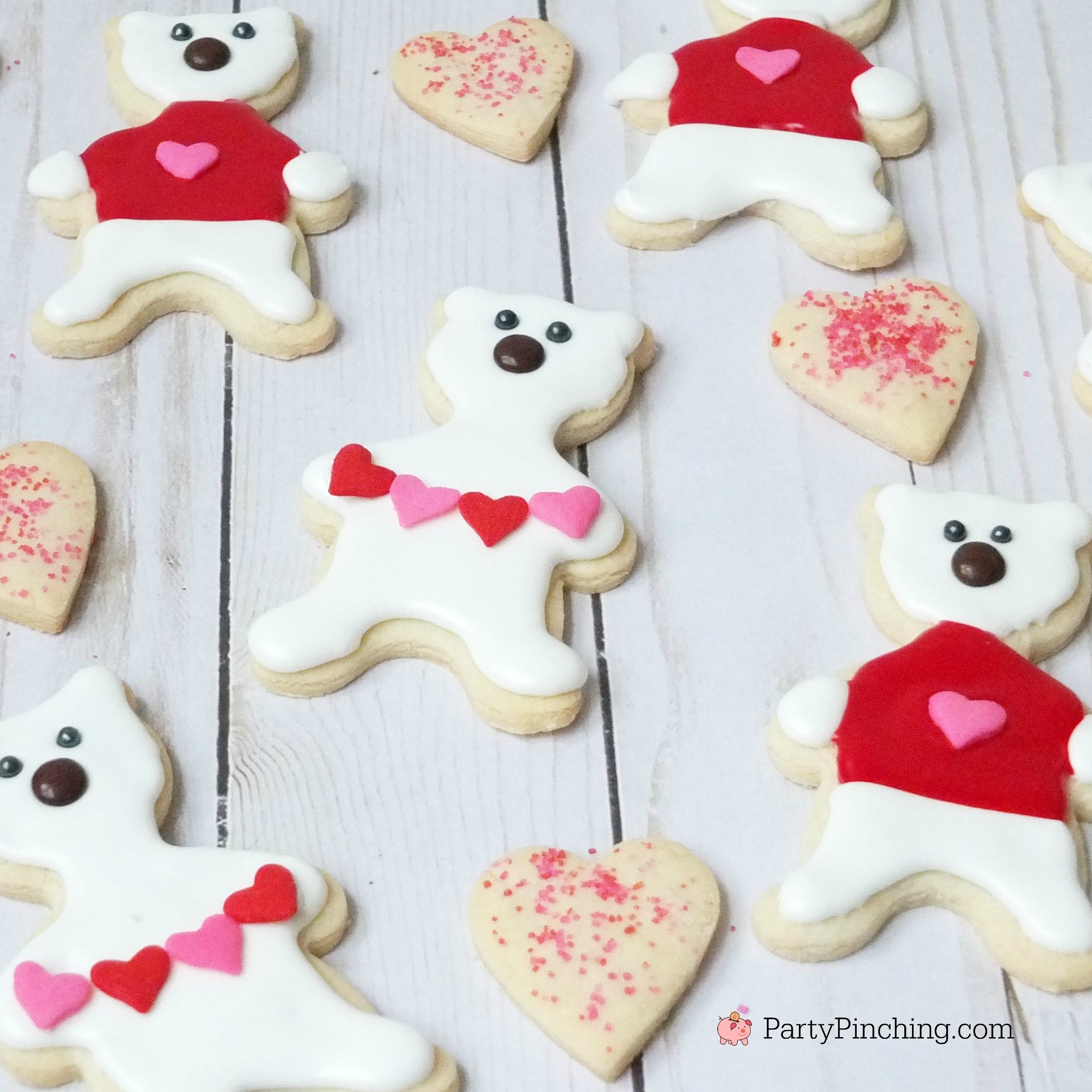 For more ideas for your parties and holidays, please visit Party Pinching's Ferrero rocher graduation caps