This Spook-cuterie board is so fun and easy to create, it's just the cutest Halloween Charcuterie Board for kids! Just grab your favorite fruits and snacks, a mix of healthy and fun treats and you have a fun board for a party, movie night or just fun after-school or weekend munchies!
This post may contain Amazon affiliate links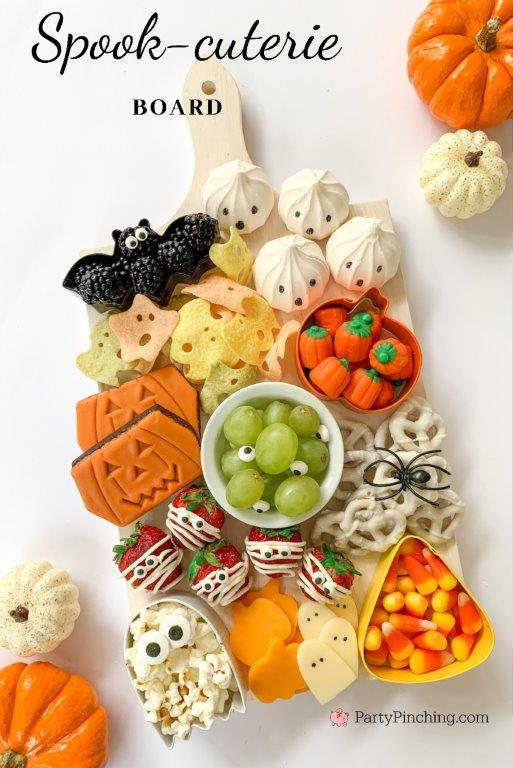 You will need: (see my Amazon affiliate links below)
Board
Halloween cookie cutters
Blackberries, strawberries, grapes
white chocolate, melted
candy eyes
cheddar and provolone cheese
white chocolate covered pretzels
popcorn
halloween candy
Little Debbie brownie pumpkins
Trader Joe's vanilla meringue cookies
black food marker
My Amazon picks (affiliate links)
I just love this cookie cutter hack! Place the cookie cutters on the board and fill with your favorite fruit, candies and popcorn!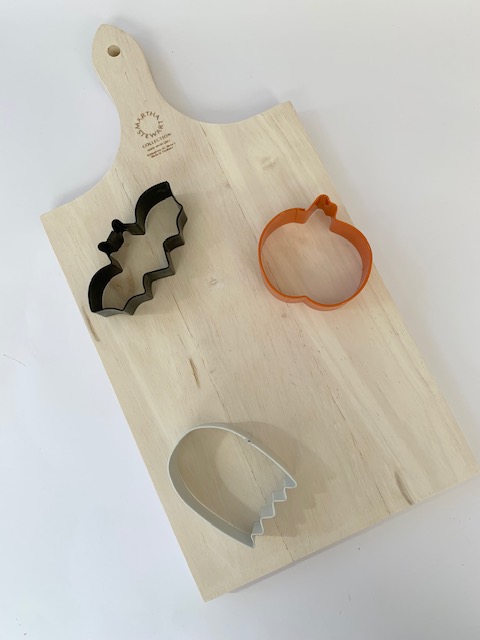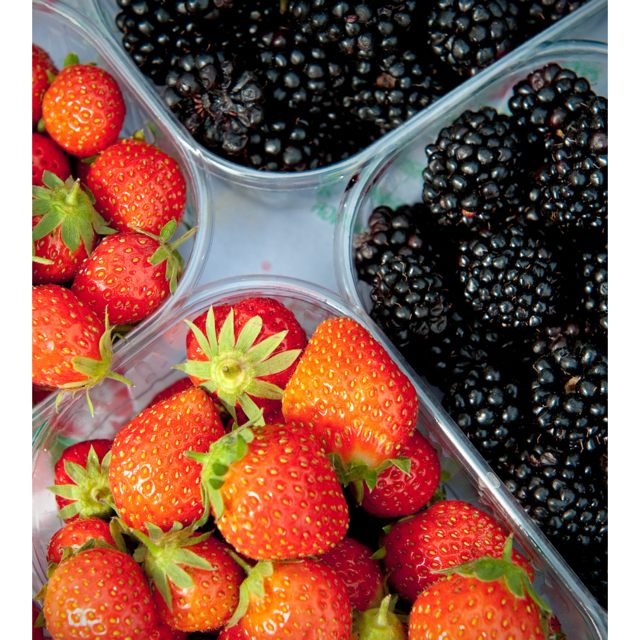 I added blackberries to the bat cookie cutter and topped it with candy eyes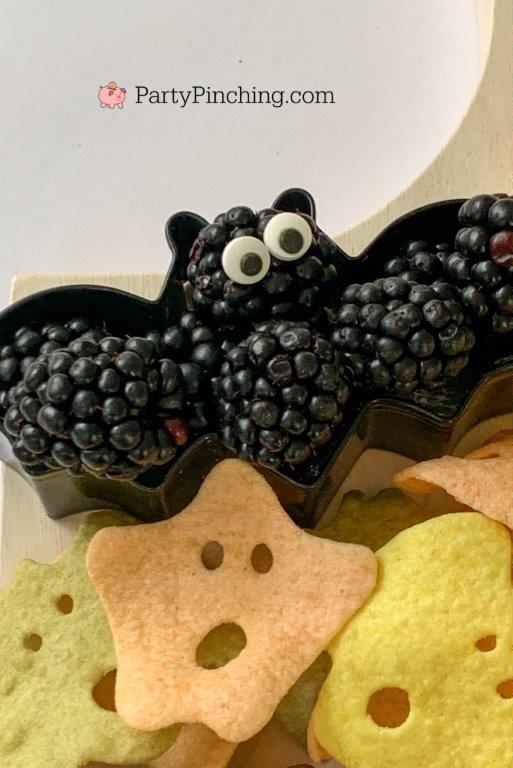 Next I placed popcorn in the ghost cookie cutter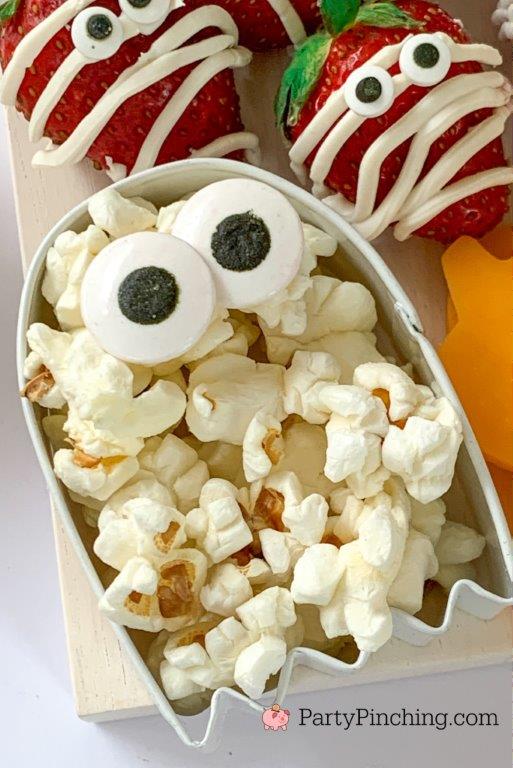 Then candy corn and candy pumpkins in the rest of the cookie cutters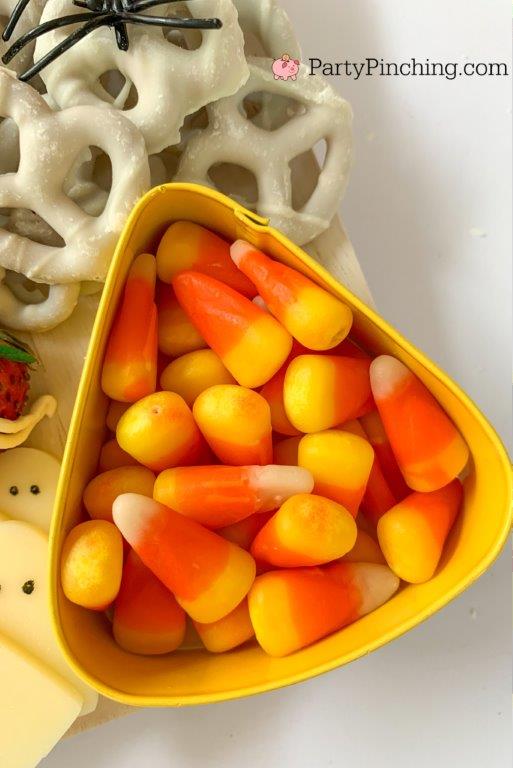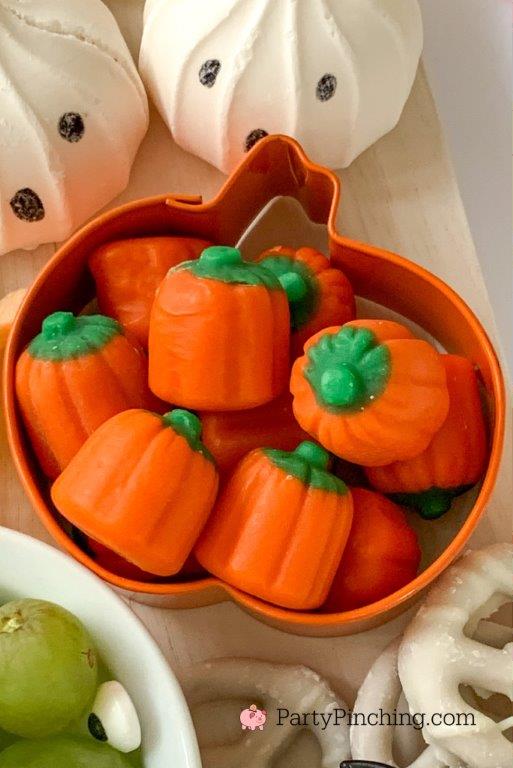 I made these cute little meringue ghosts using Trader Joe's Meringue cookies.
Click here for my easy directions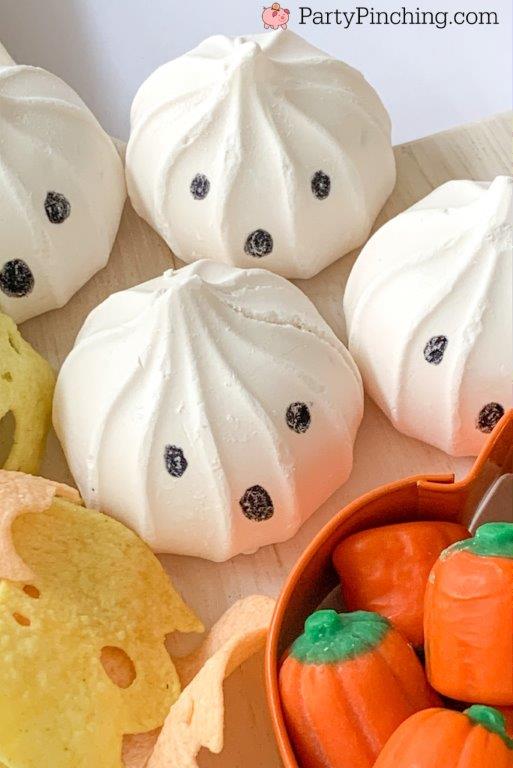 Add some candy eyes to a dish of green grapes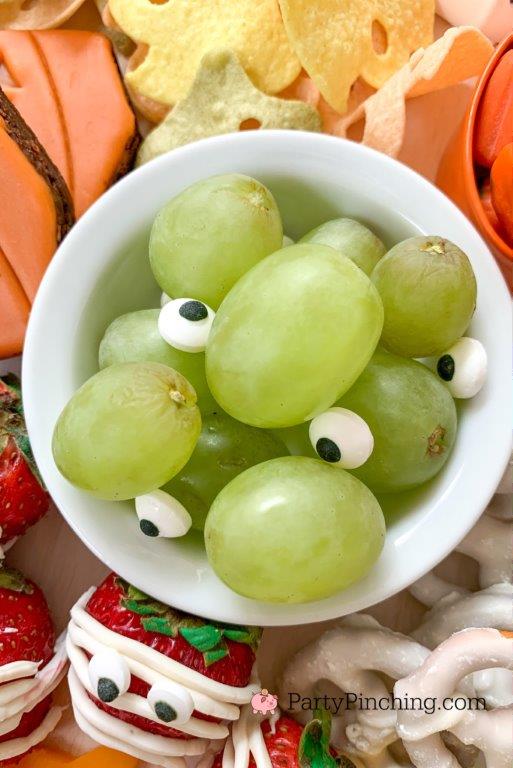 Cut out cute cheese shapes with mini cookie cutters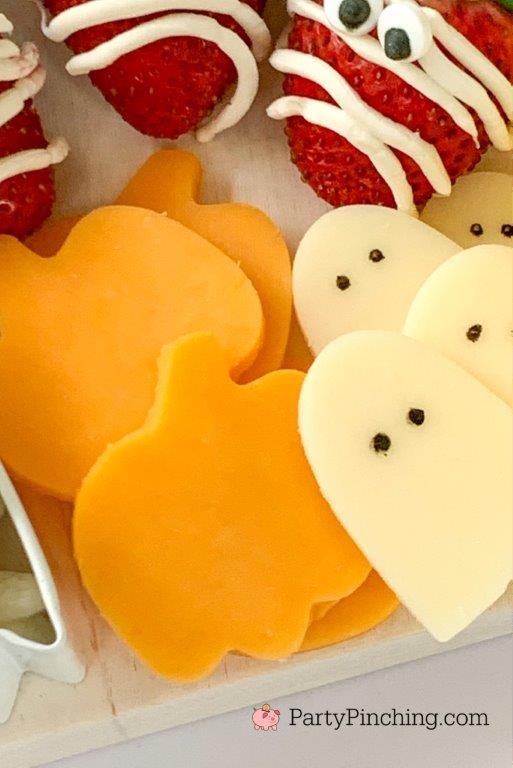 Drizzle some melted white chocolate or white candy melts over strawberries and add candy eyes for a healthy mummy snack.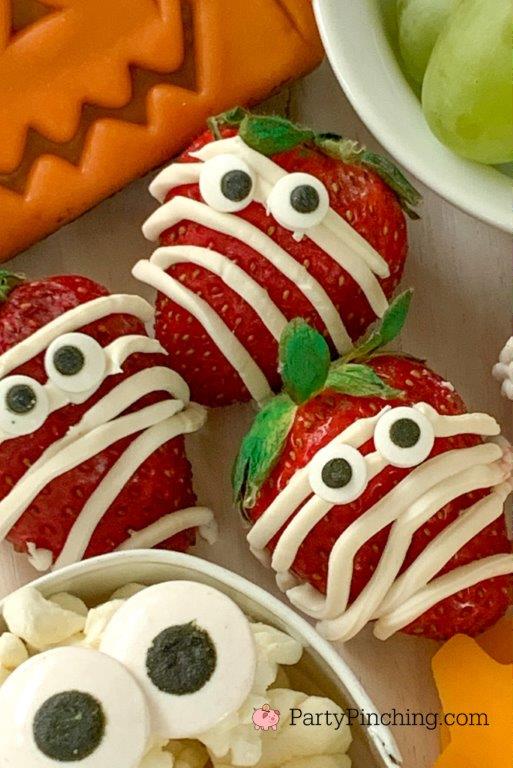 Add some cute Little Debbie Pumpkin Brownies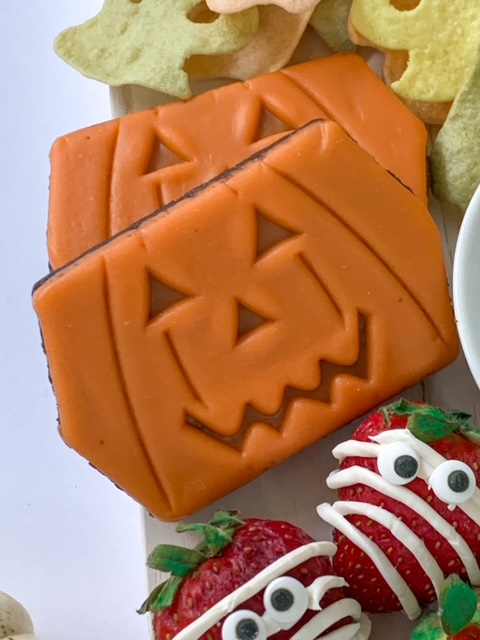 These Halloween Veggie Chips are the perfect healthy crunch! The come in adorable bat and ghost shapes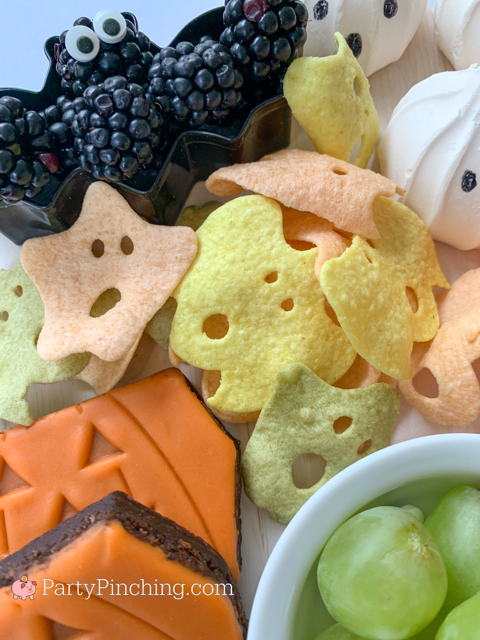 Add a spider ring to the top of some yogurt pretzels.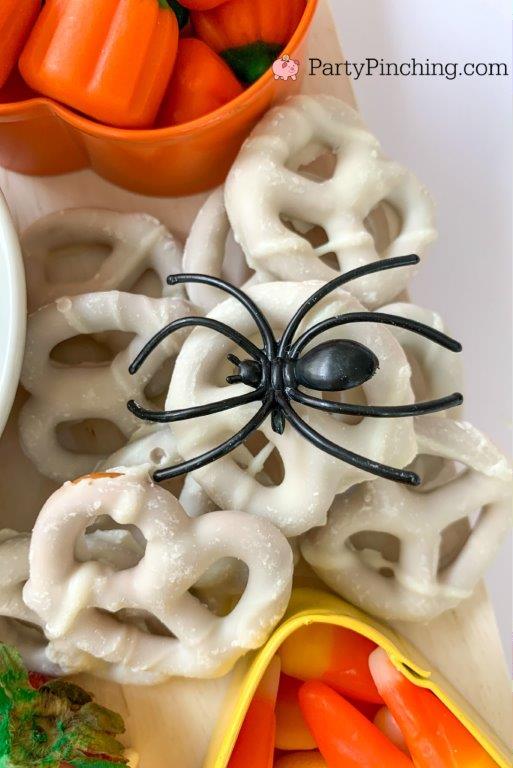 Char-booterie never looked so cute!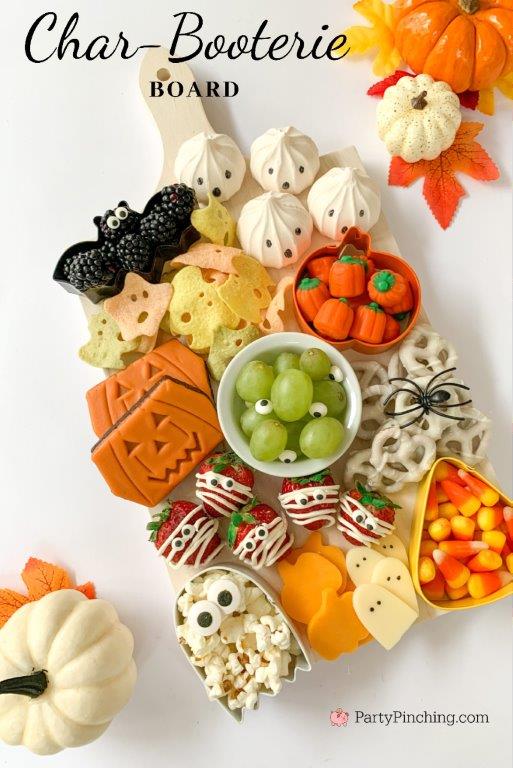 Cute fruit bat!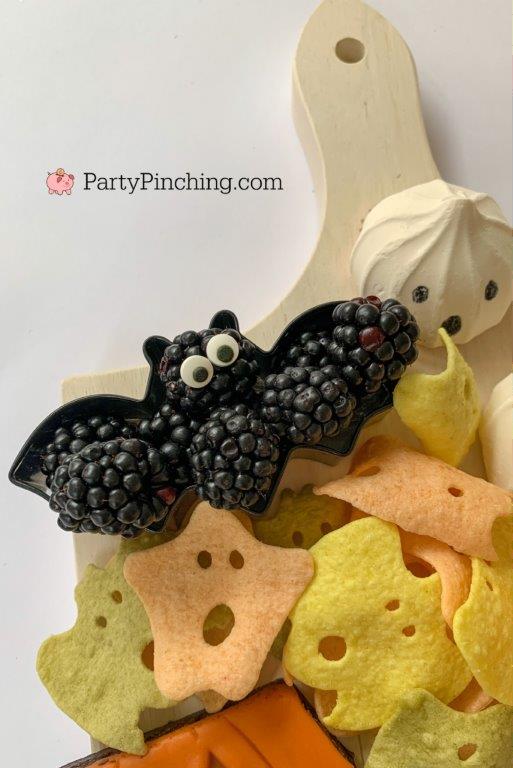 Now you have the cutest Halloween Charcuterie (or Spook-cuterie) board ever!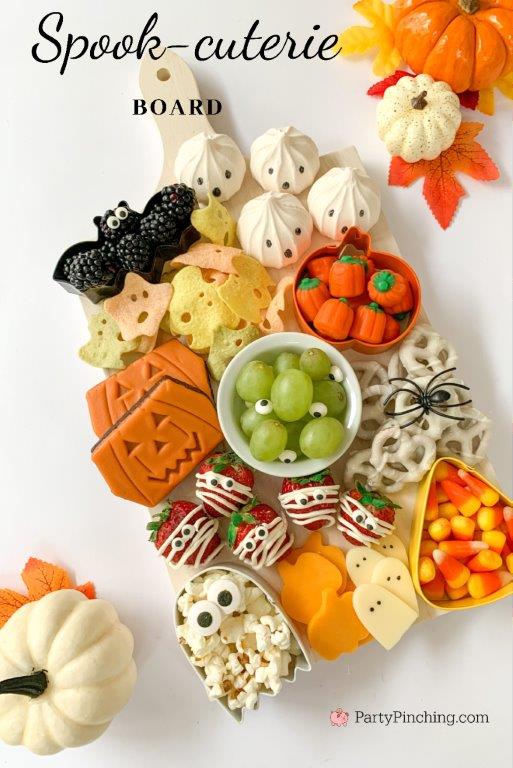 Halloween Charcuterie Board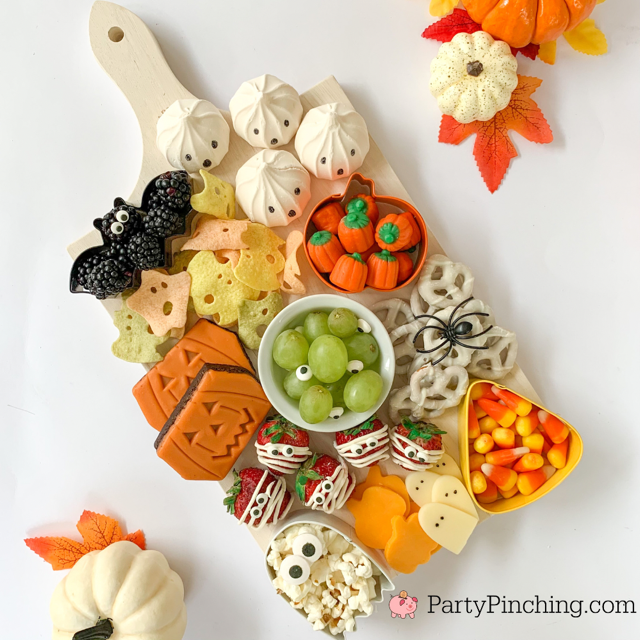 Great healthy Halloween Charcuterie Board for kids!
Ingredients
Charcuterie Board
Halloween cookie cutters (big and mini)
Your favorite fruits (I used blackberries, grapes and strawberries)
White and yellow cheeses
Strawberries
melted white chocolate
Trader Joe's meringue cookies
Halloween Veggie Chips
Little Debbie Pumpkin Brownies
Yogurt Pretzels
Spider Ring (optional)
candy eyes
black food marker
Assorted Halloween candies
popcorn
Instructions
Place the large cookie cutters on the board and fill with fruit, popcorn and candies as shown in photo
place grapes in a bowl and top with candy eyes
drizzle melted white chocolate over strawberries and add candy eyes for mummies
cut out Halloween shapes from sliced cheese using mini cutters
make a ghost face on the meringue cookies using black food marker
place chips and pretzels on board