These golf party ideas are perfect for the avid golfer in your life or for Father's Day! My hubby happens to be a PGA Professional golfer so we have lots of opportunities for golf themed dinners, parties and desserts!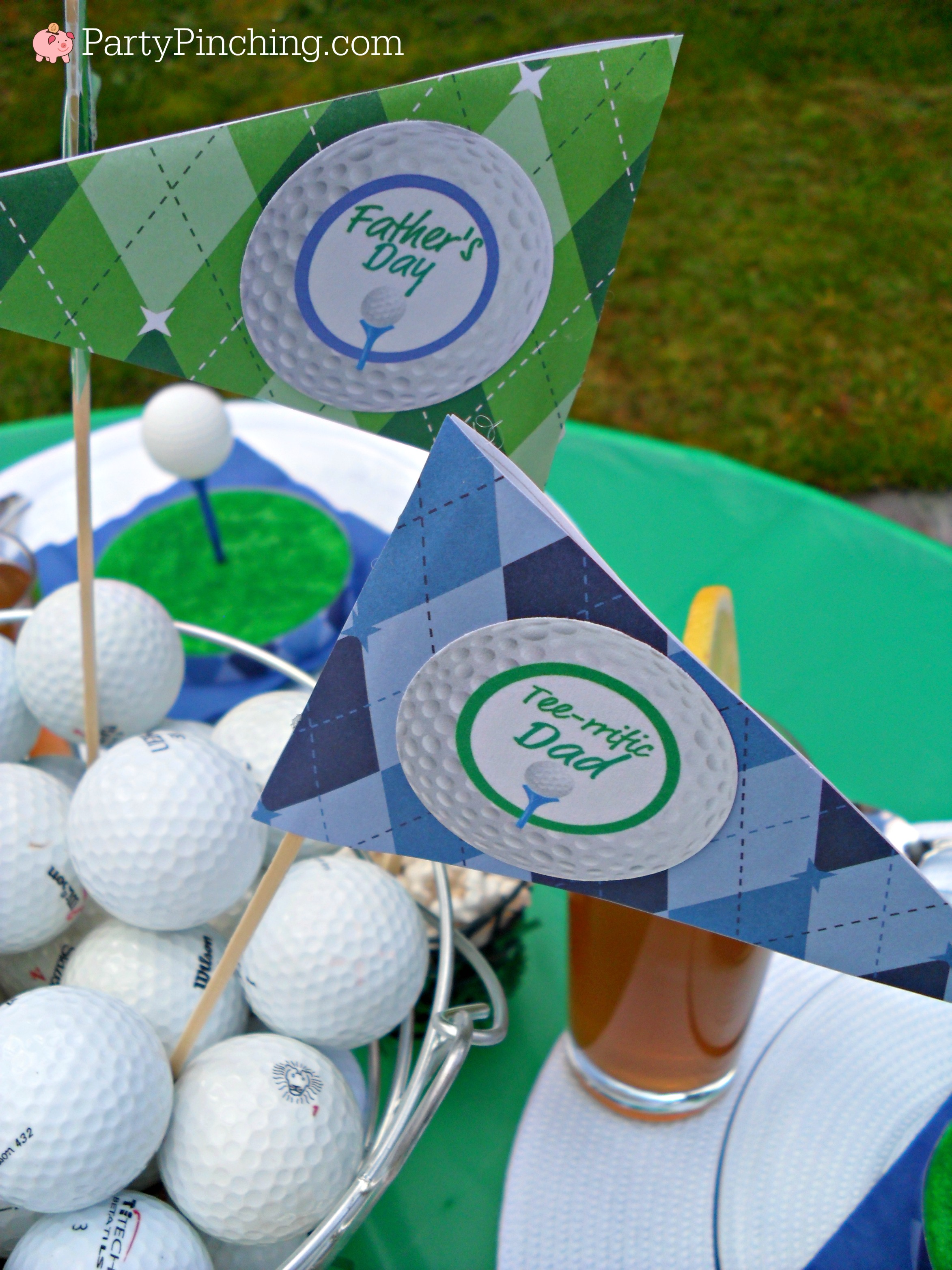 A golf themed Father's Day is perfect for my hubby.  He LOVES to golf.  How much does he love to golf?  Let's just say that when I was heavily sedated during the birth of our second son, my husband wrote down Nicklaus for our son's middle name on the birth certificate.  As in Jack. Seriously. I'm not kidding. *sigh*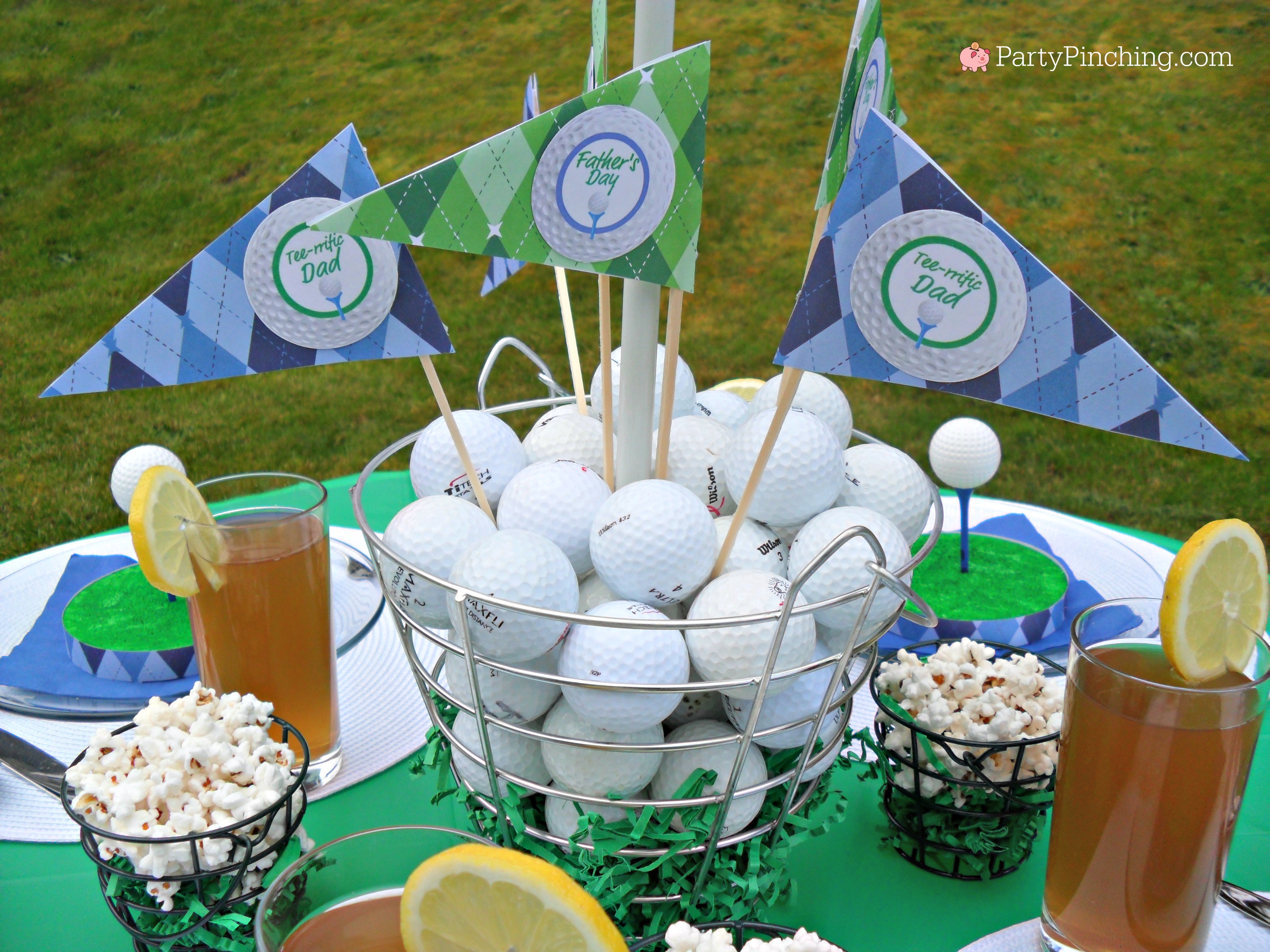 I made these cute little golf flags out of scrapbook paper (from Michael's) and wooden chopsticks.  Yep, chopsticks. So there's your excuse not to cook tonight and order Chinese takeout. You need wooden chopsticks!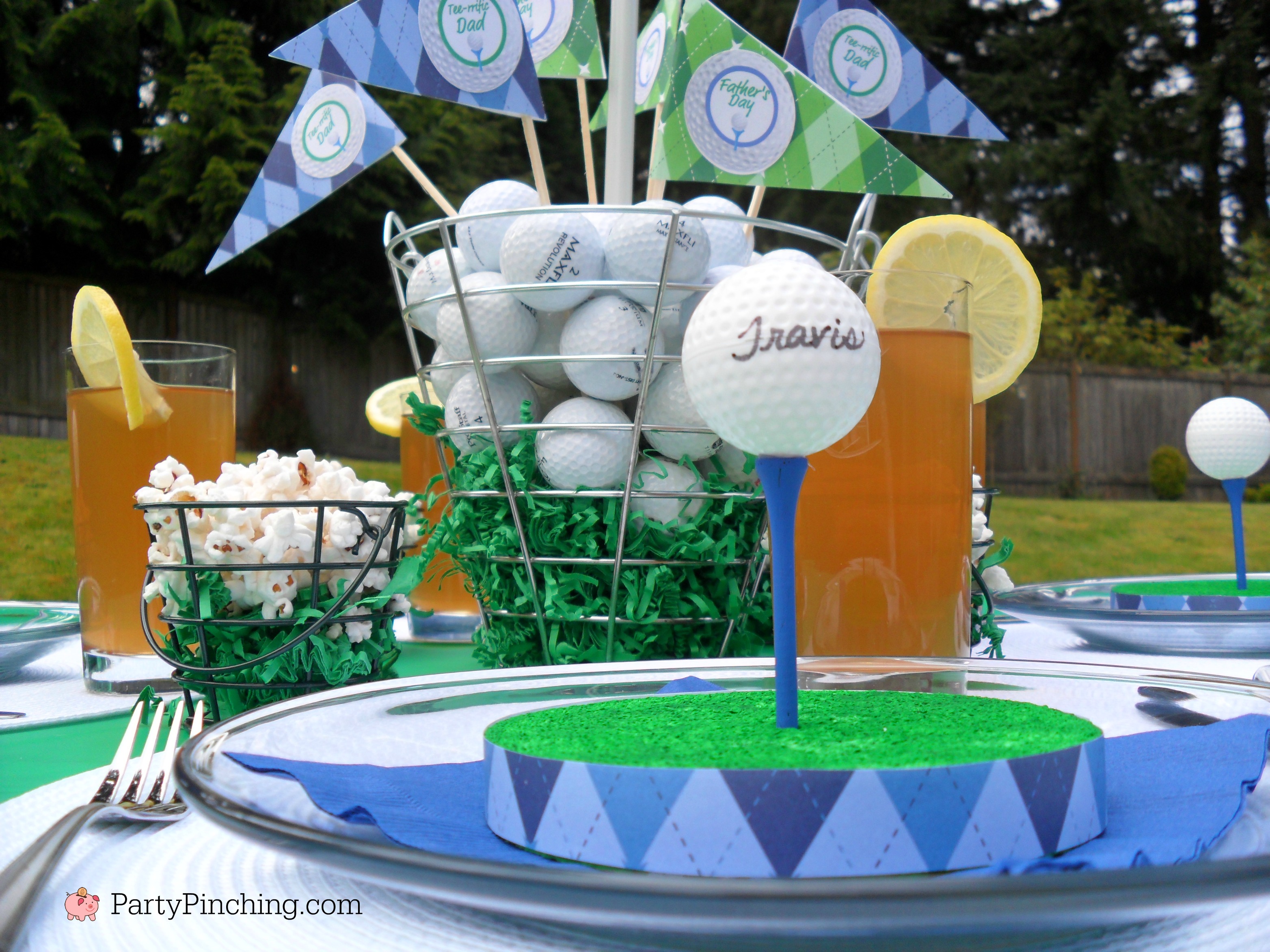 For the placecards, I bought some styrofoam discs (2 for $1) at Dollar Tree, painted them green and wrapped scrapbook paper around the edge.  Then I stuck a golf tee in the middle and glued a plastic golf ball with the names written in Sharpie on them. Super easy and inexpensive project!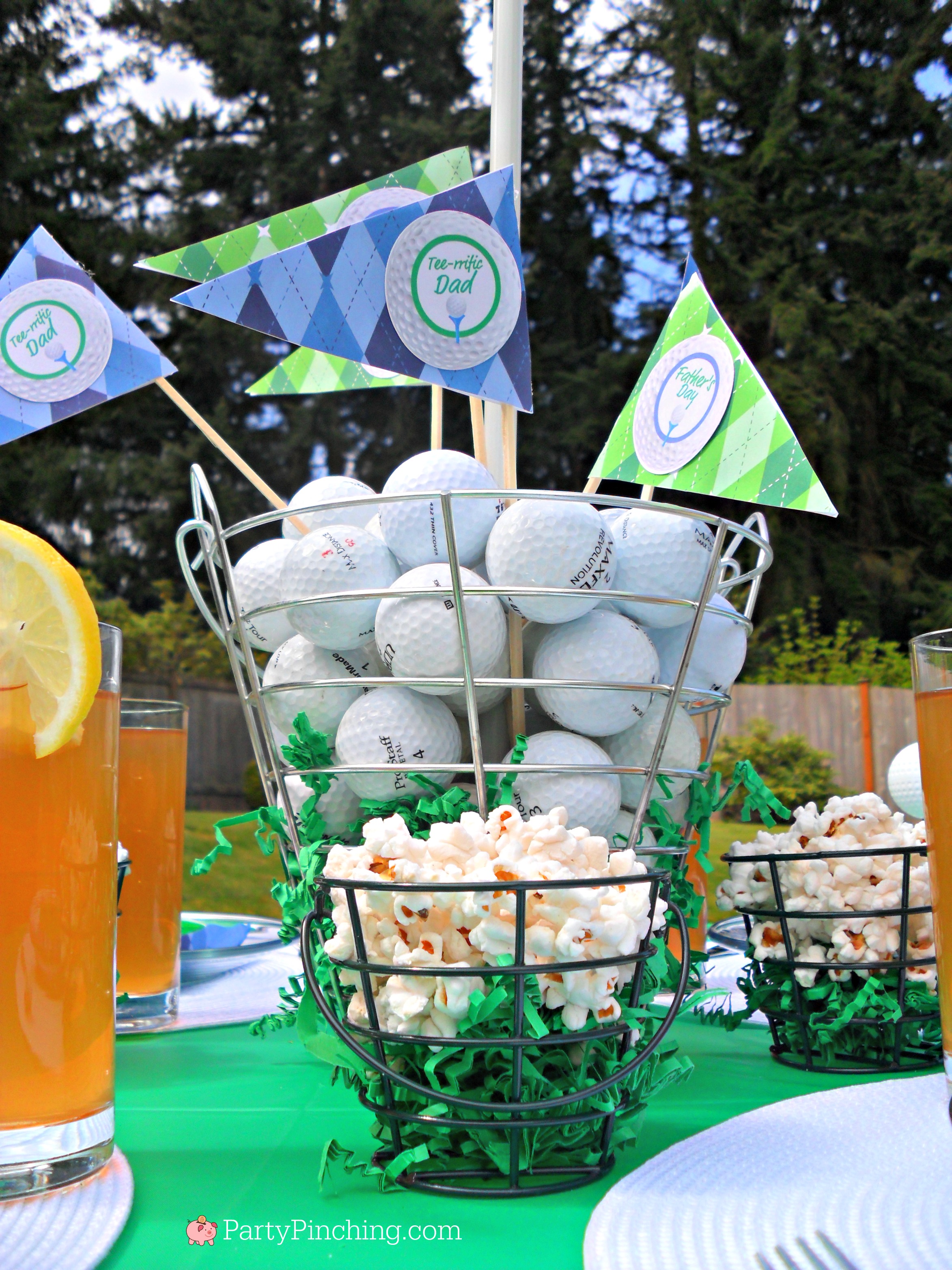 I filled these little golf buckets with popcorn.  I found them online at Home Team Golf. I thought they were super cute…er, um cool.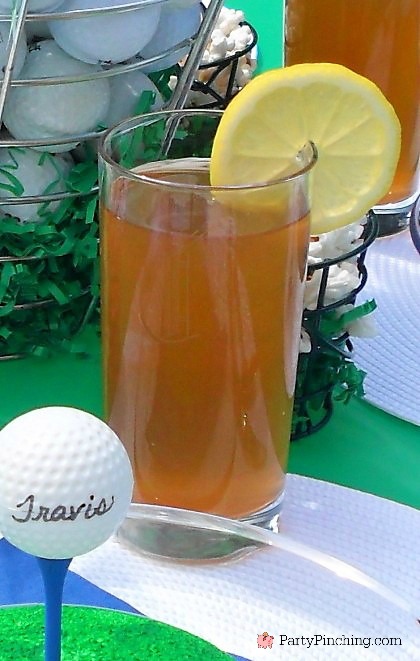 What do you serve to drink for a golf themed party?  Arnold Palmers of course! (Iced tea mixed with lemonade) Happens to be MY favorite drink!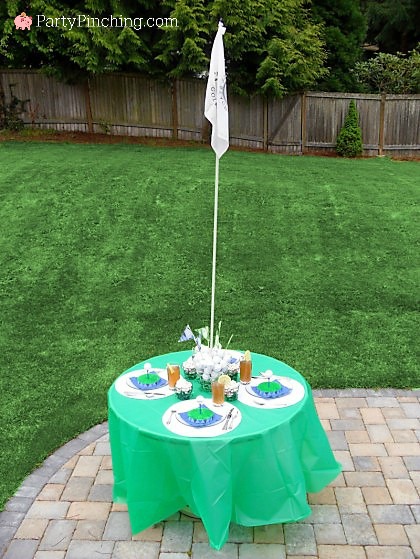 Now I know that most people don't have golf flags and buckets of golf balls just hanging around the backyard, but we do.  Really. So I thought instead of an umbrella, the table would look great with the flag in the middle!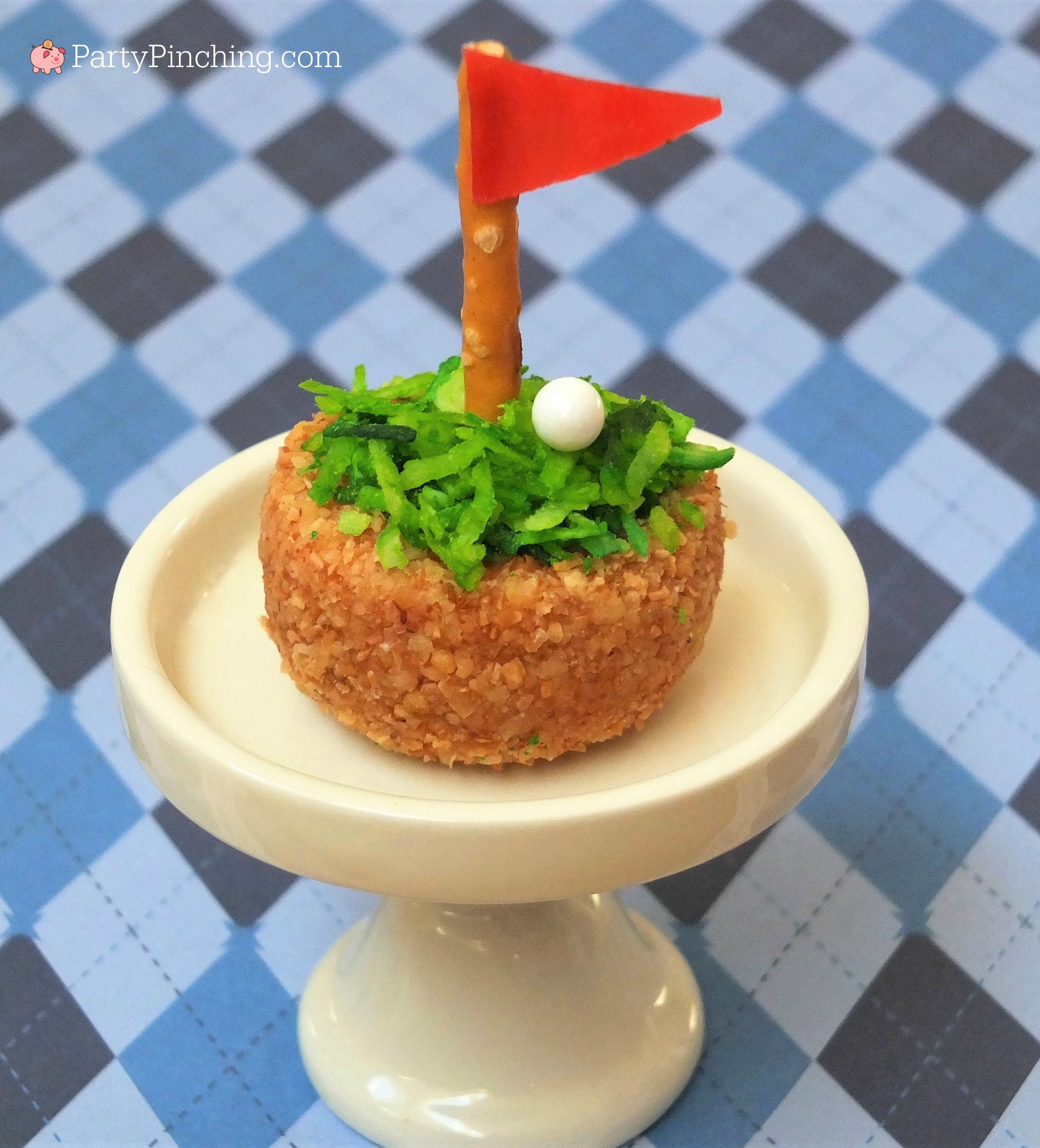 These donuts are sure to be a hole in one with any dad who loves golf!  We use store-bought mini donuts and frost them with green icing.  Then we sprinkle on shredded coconut tinted green.  Next push in a pretzel stick and attach a flag cut out of a fruit roll up with a little dab of icing.  Add a white Sixlets candy for the ball and you have yourself a sweet little treat, perfect for breakfast in bed for dad!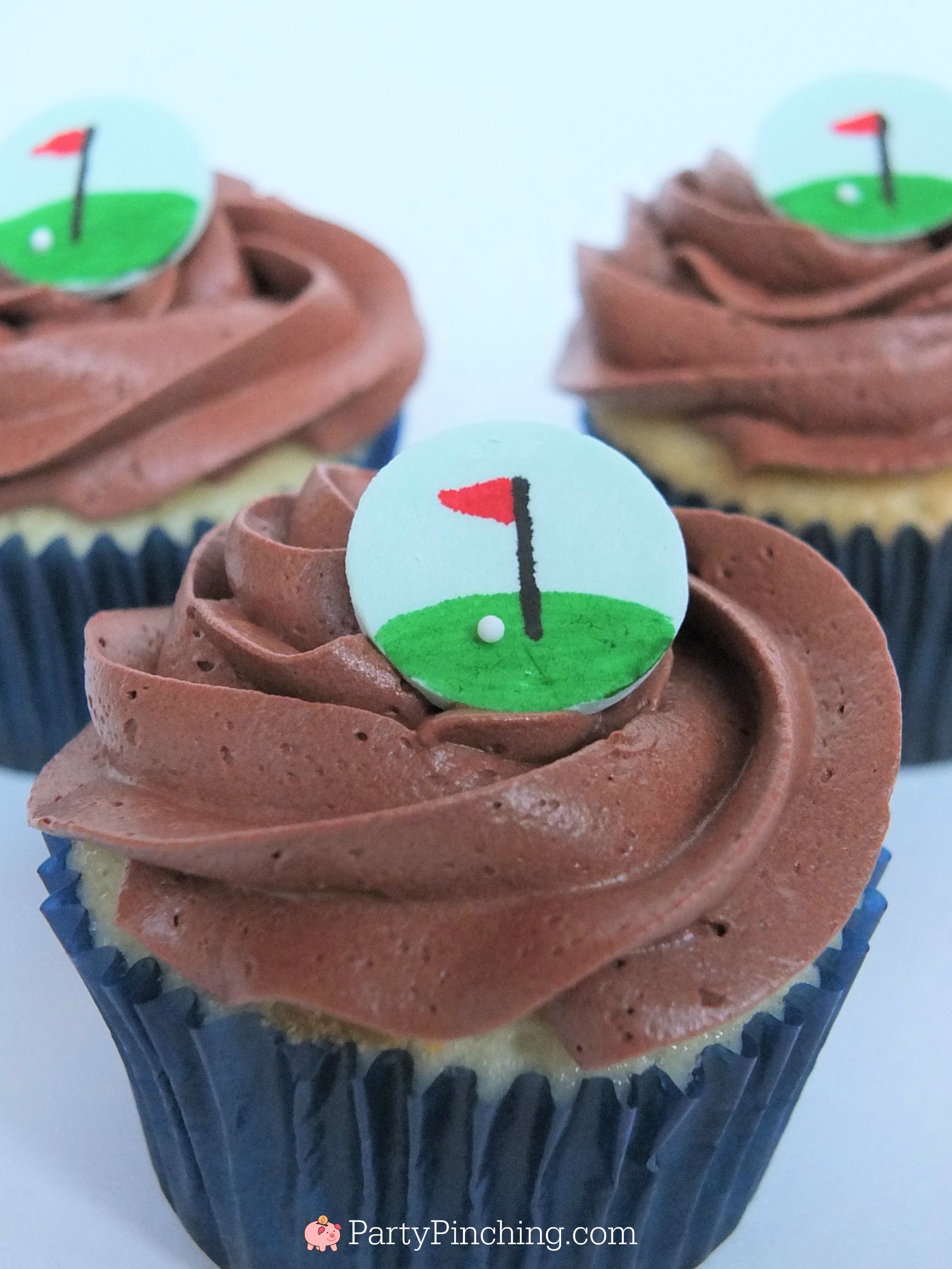 A cute cupcake "fore" your favorite golfer – using edible markers, draw a green & flag on a Necco candy wafer and attach a candy pearl with frosting! Click here for directions on how to make this par-fect cupcake!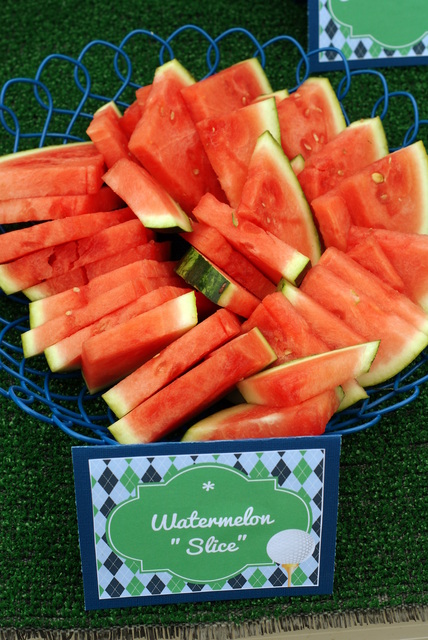 Serve up some Watermelon "slices" from Cool Party Favors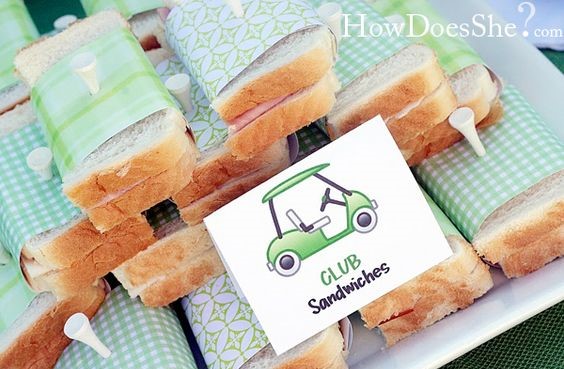 These "Club" sandwiches are a great idea by How Does She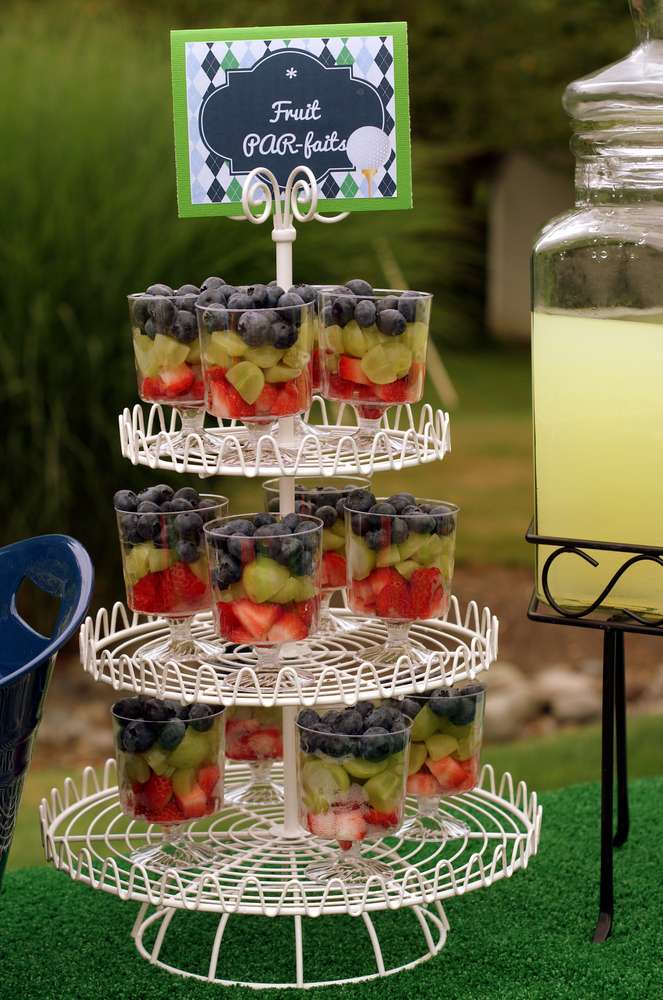 Tee up some Fruit "Par"faits via Catch My Party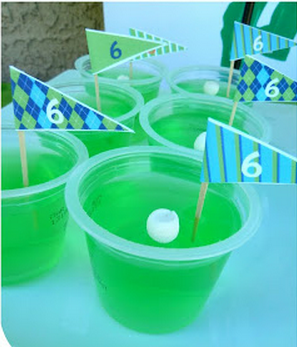 Jell-O cups by Fancy Frugal Life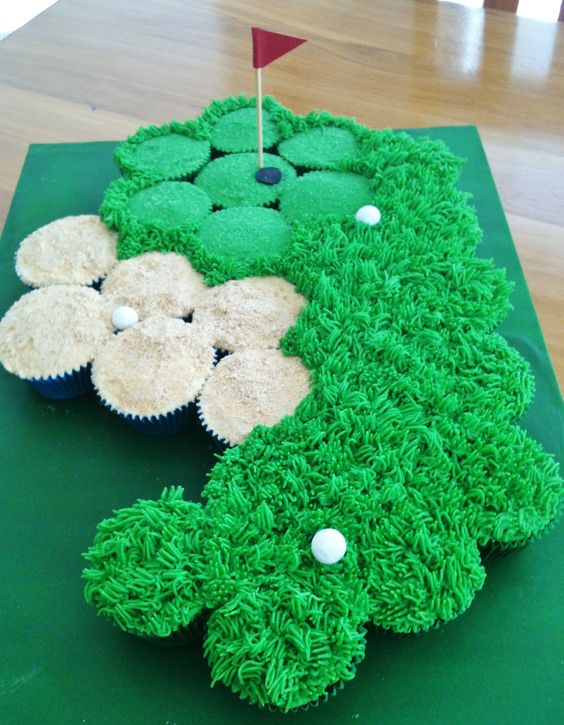 A fun pull-apart golf course cupcake cake via Pinterest (source unknown)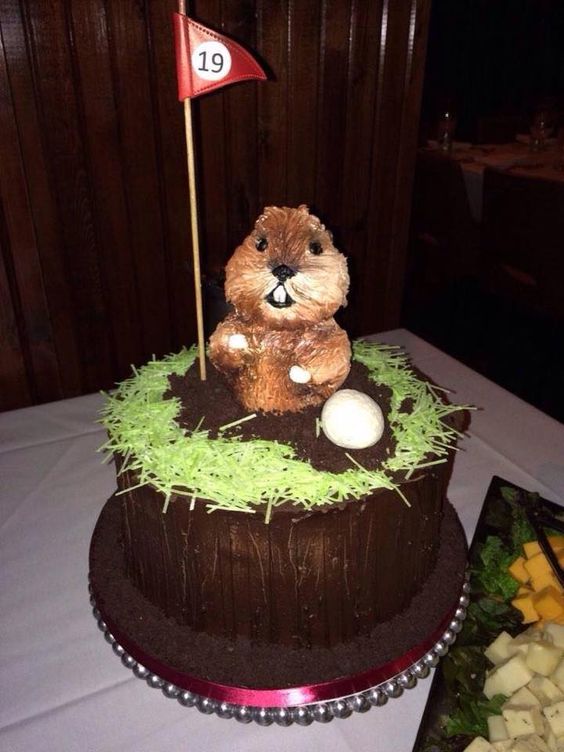 Adorable Caddyshack cake via Pinterest (source unknown)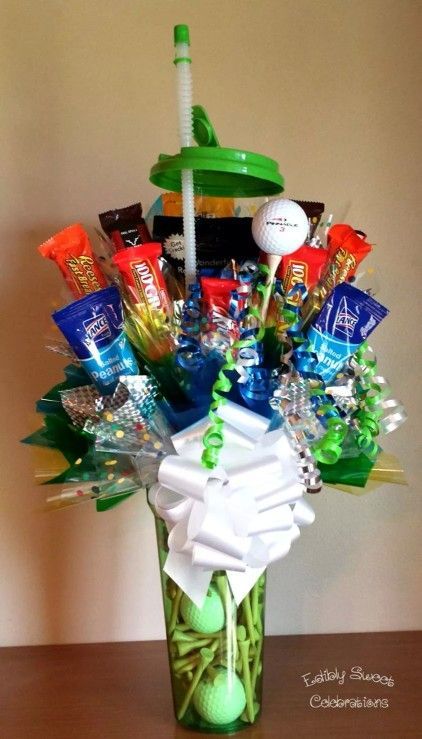 Finally a great golf gift idea! Via Edibly Sweet Celebrations