These Dollar Tree Watermelon Crafts are so fun to make and easy too! Using mostly Dollar Tree products, these watermelon themed pieces are just the thing to welcome in summer!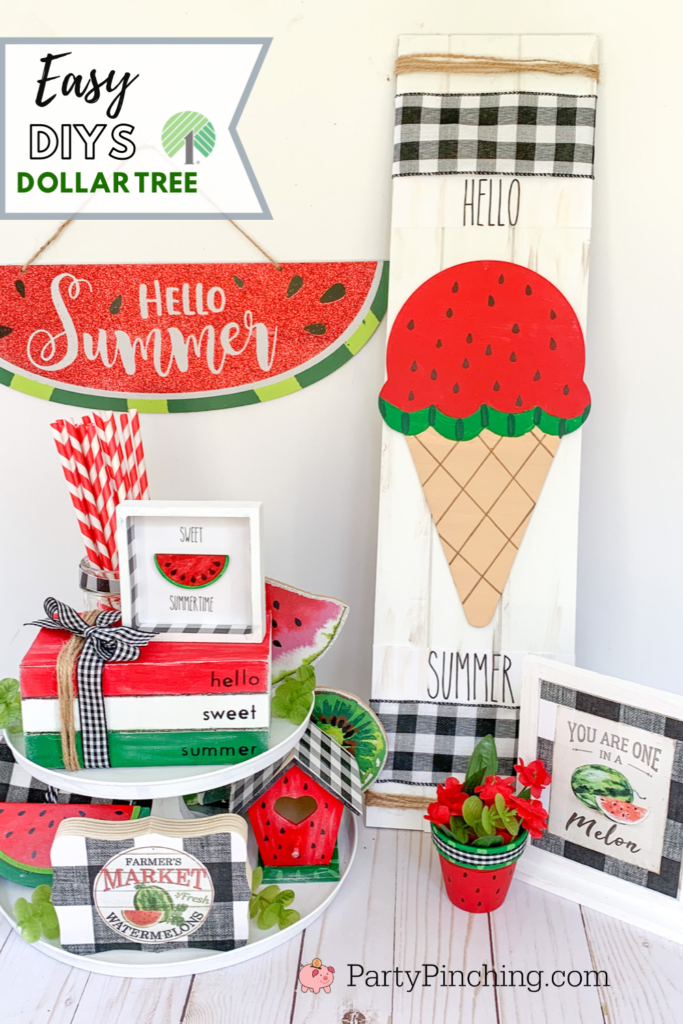 Farmhouse Watermelon Sign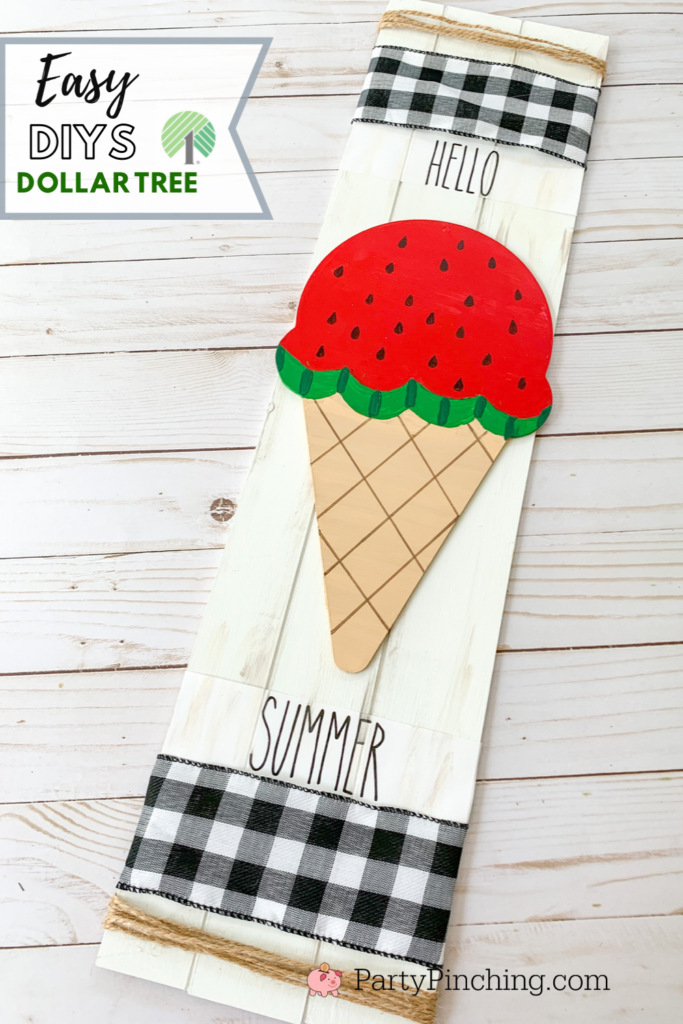 You will need:
Vertical sign from Dollar Tree
White chalk or acrylic paint
Red, brown and green acrylic paint
Dollar Tree sweet summer ice cream cone sign
Dollar Tree twine
black and brown permanent marker
Buffalo check ribbon (optional – I had leftover ribbon from Hobby Lobby from Christmas – Dollar Tree burlap ribbon would look cute too)
Glue gun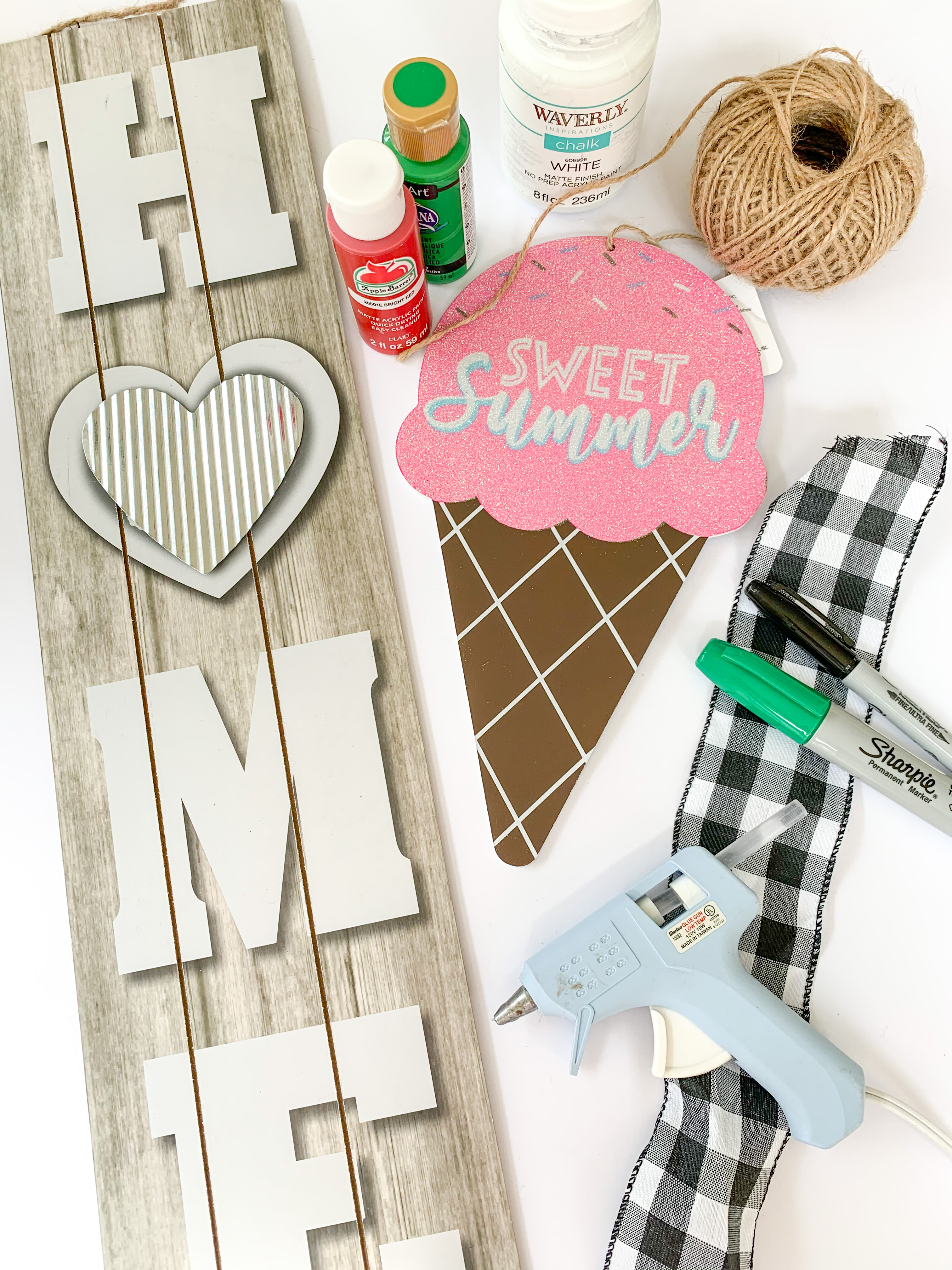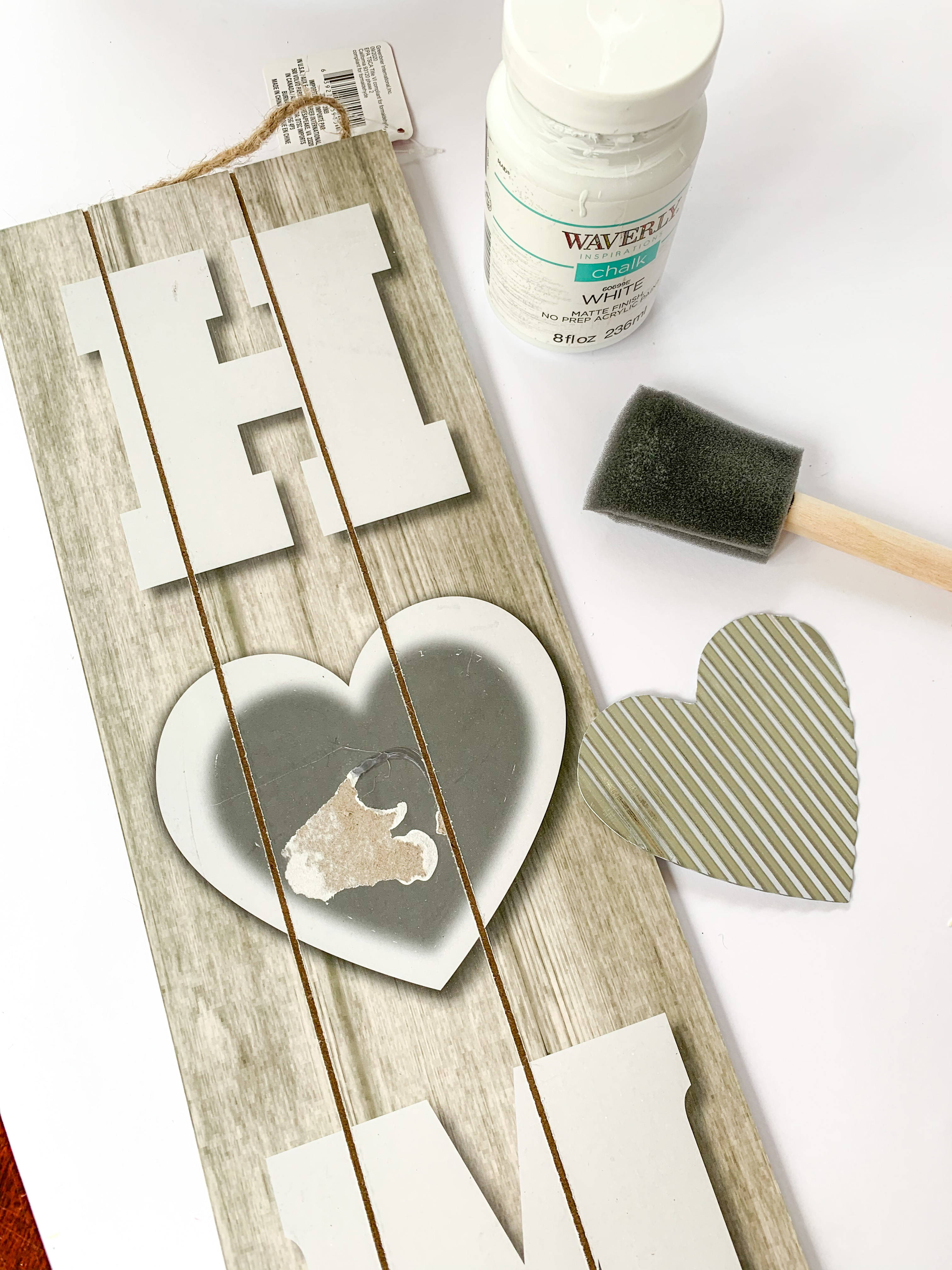 Remove the heart from the sign and paint with several coats of white paint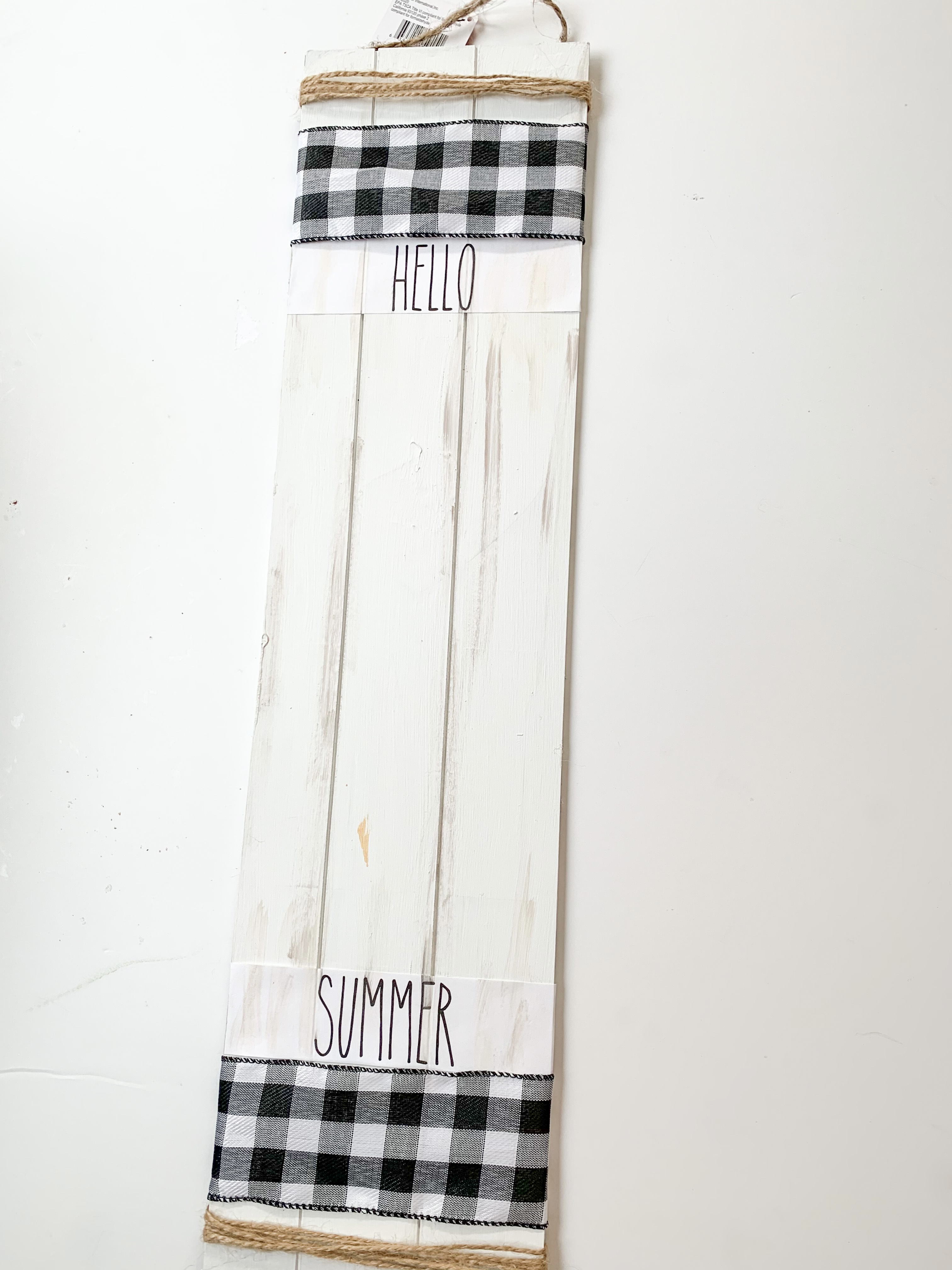 Glue the ribbon around the bottom and top of the sign. Wrap the twine several times around the top and bottom of the sign secure with glue gun. Print out Sweet Summer on computer paper using "The Skinny" font from Dafont.com (it's free). Cut out the words and glue the paper on using a glue stick. I like to have my signs look rustic so I went over the sign with a dry brush dipped in a little brown paint.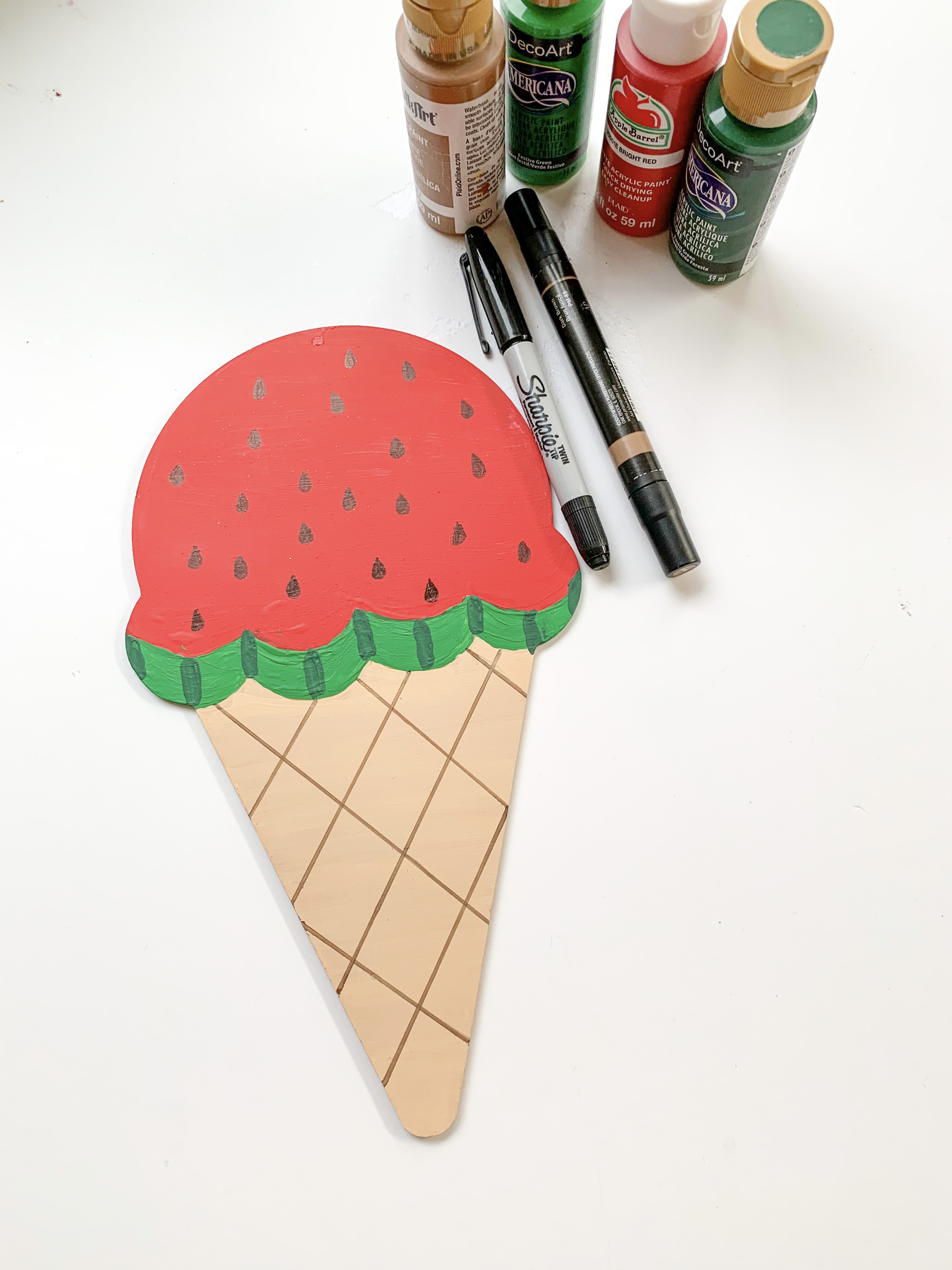 Paint the ice cream cone as above. Decorate with seeds using a black marker and ice cream cone lines using a brown marker.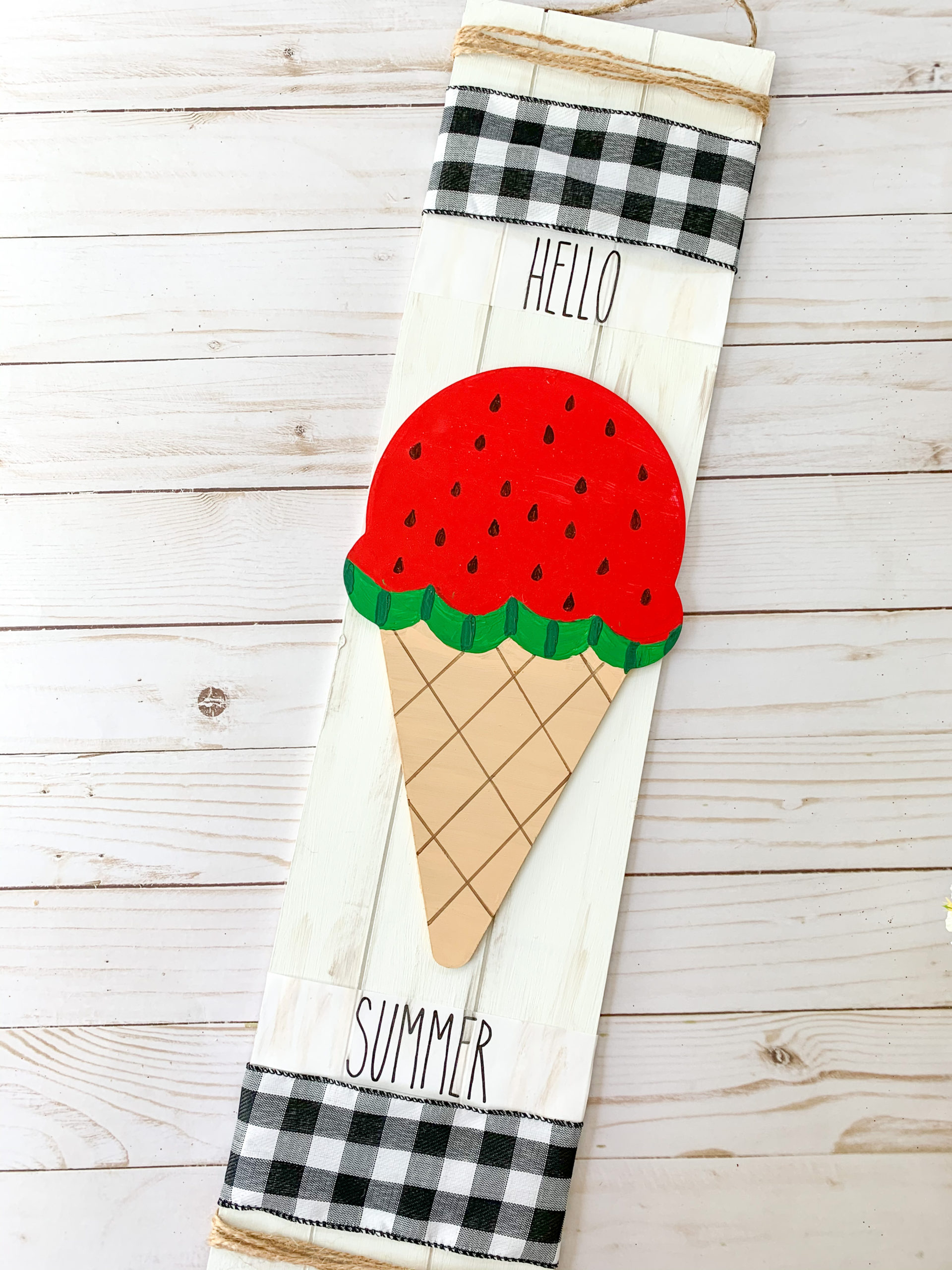 Attach ice cream cone sign with a glue gun to the front of the panel.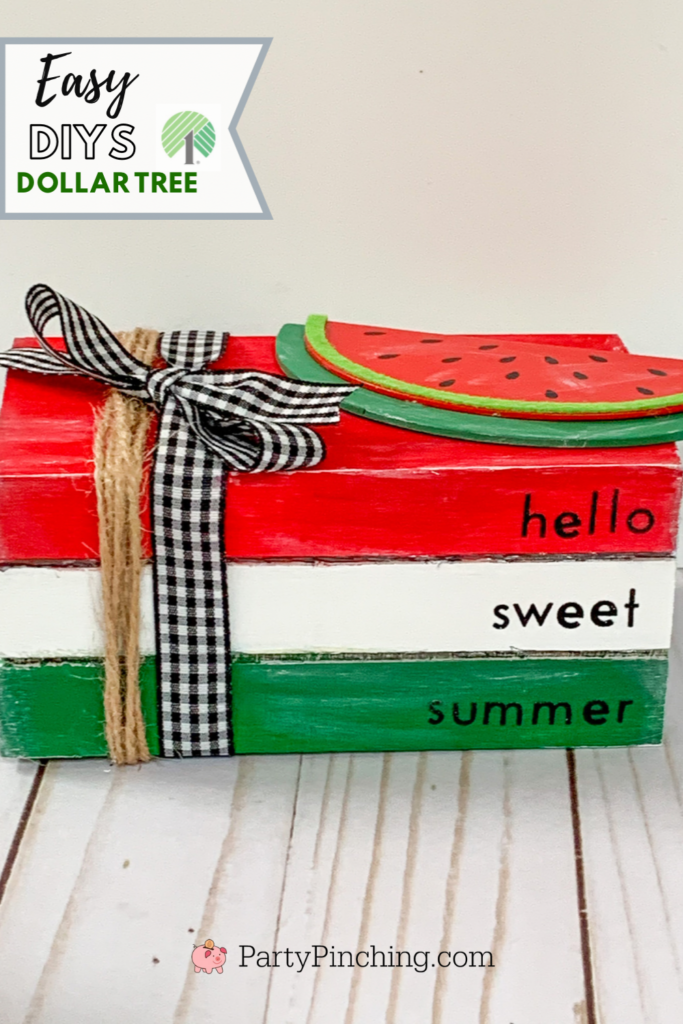 You will need:
Wood box from Dollar Tree
Dollar tree plaid ribbon
Red, white and green acrylic paints
Pencil
Dollar Tree twine
Letter stickers (mine were from Michael's but Dollar Tree has stickers too)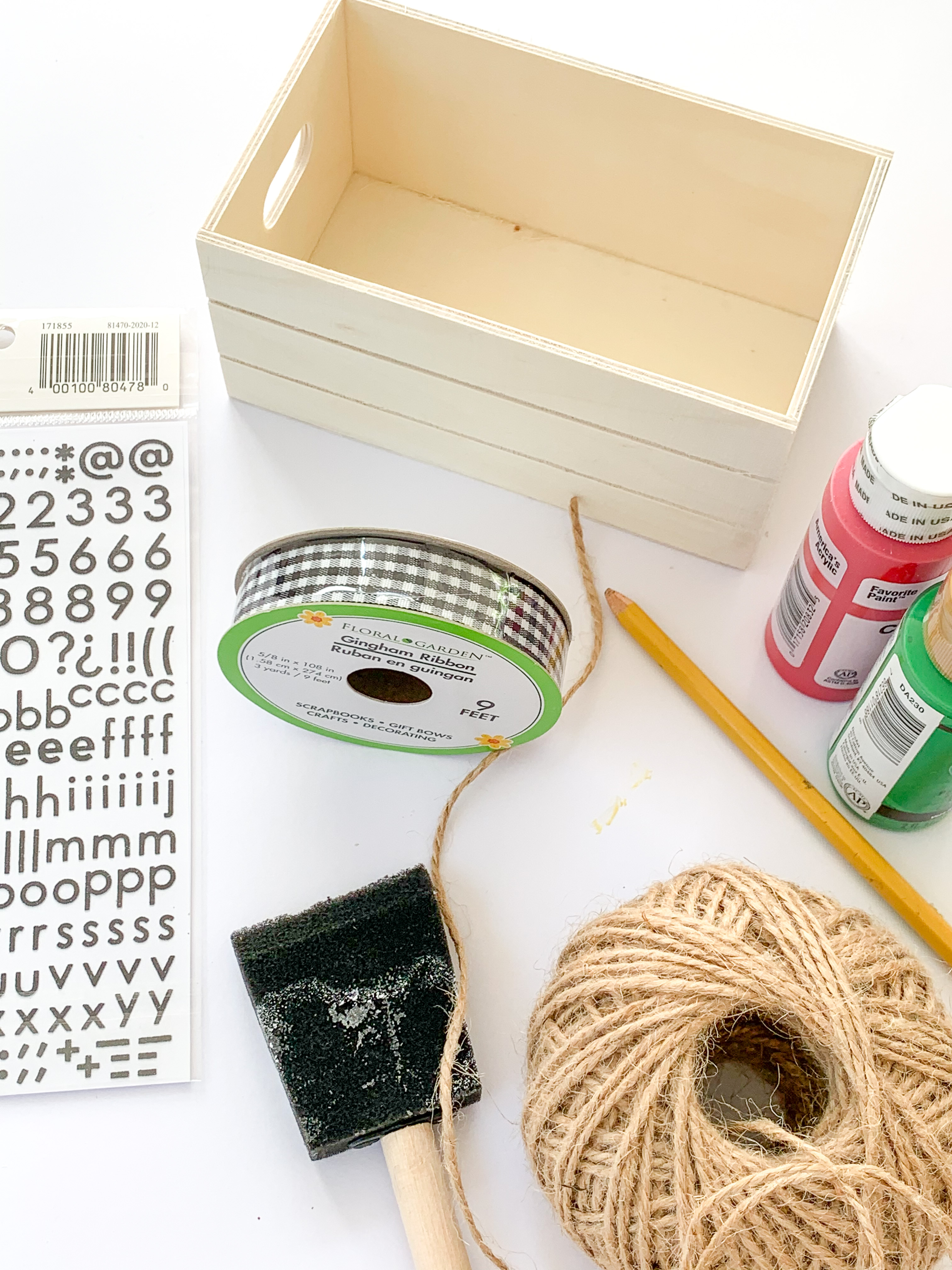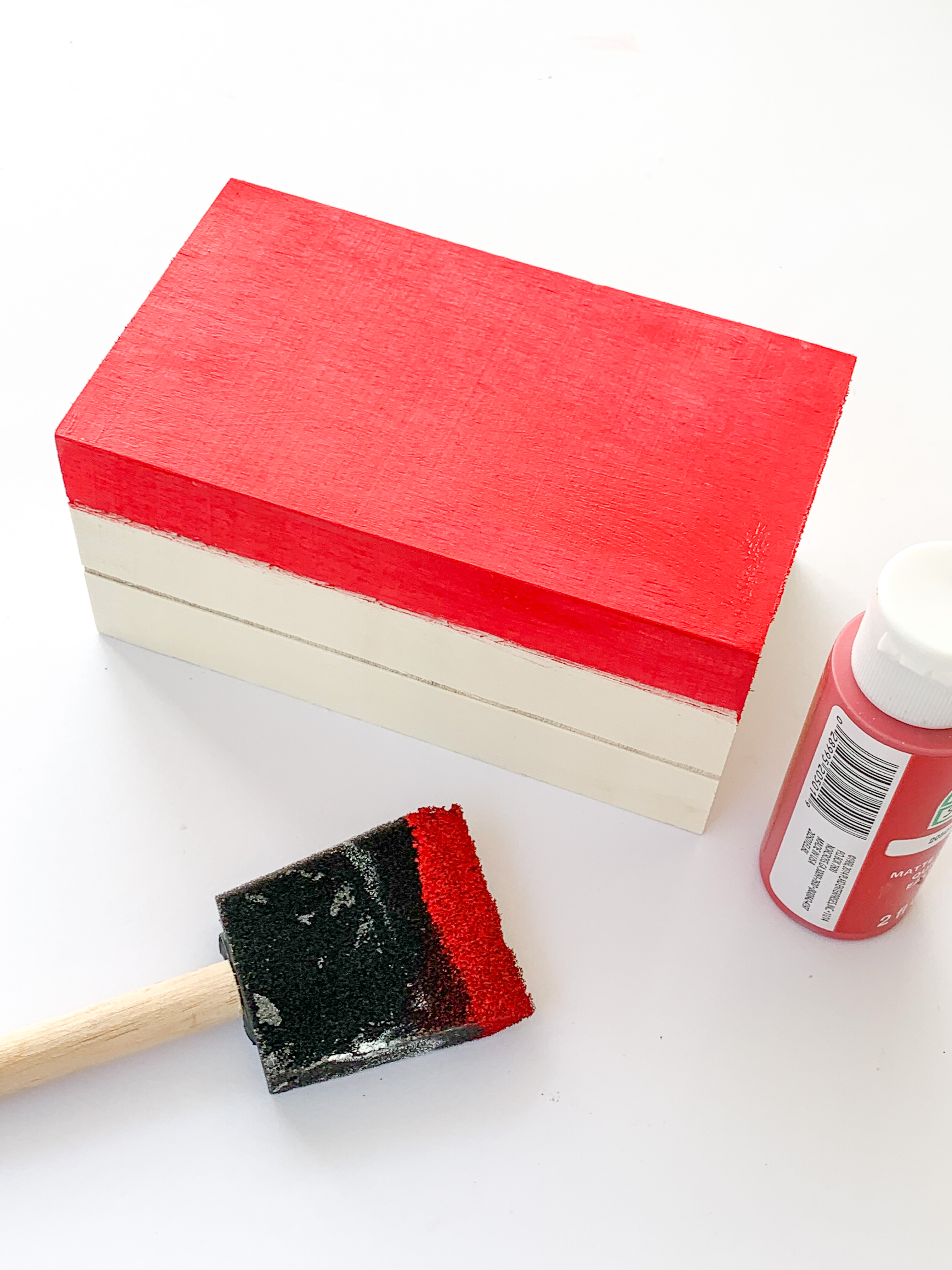 Turn box upside down. Paint the top of the box red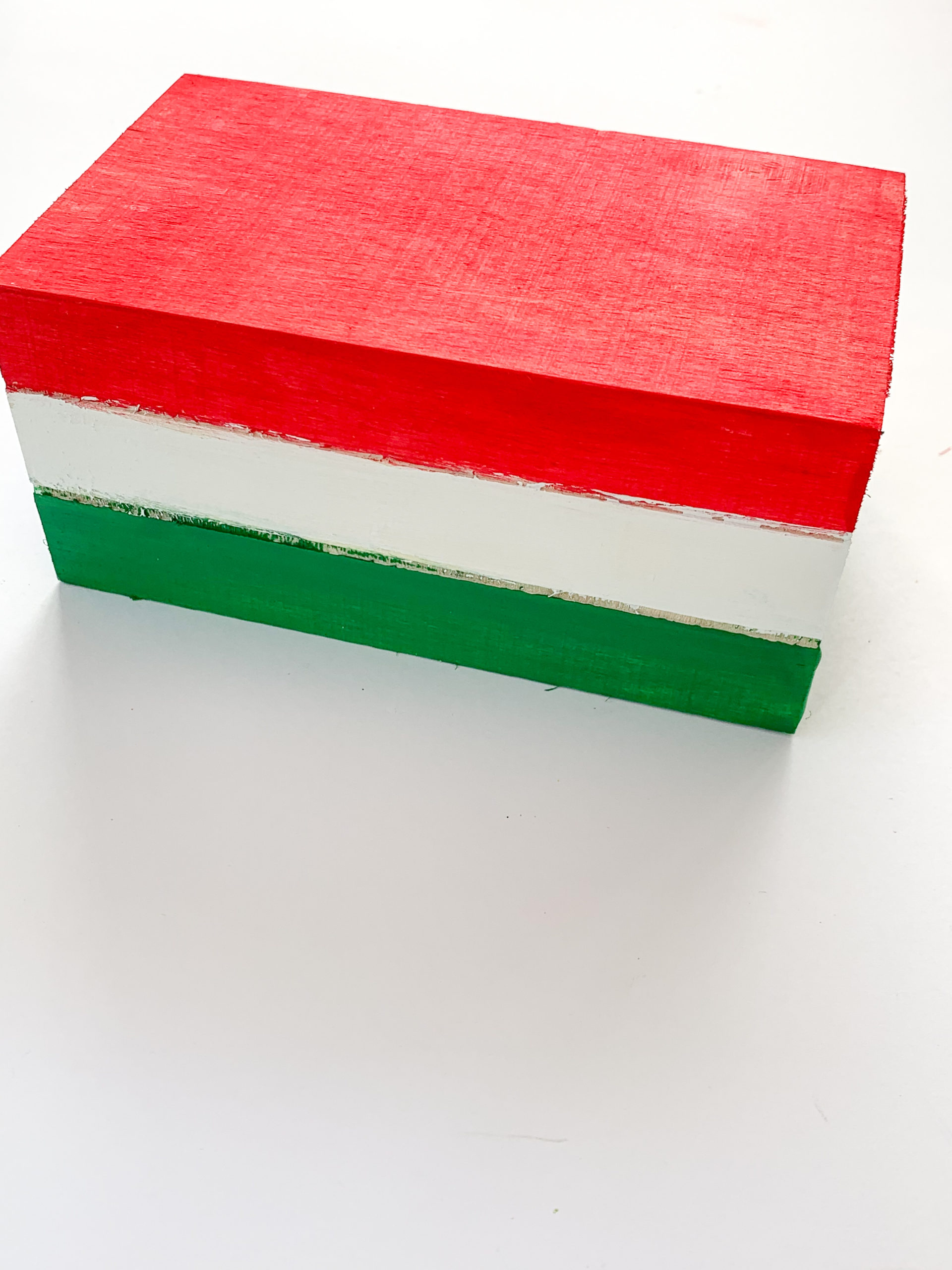 Then paint the middle slat white and bottom green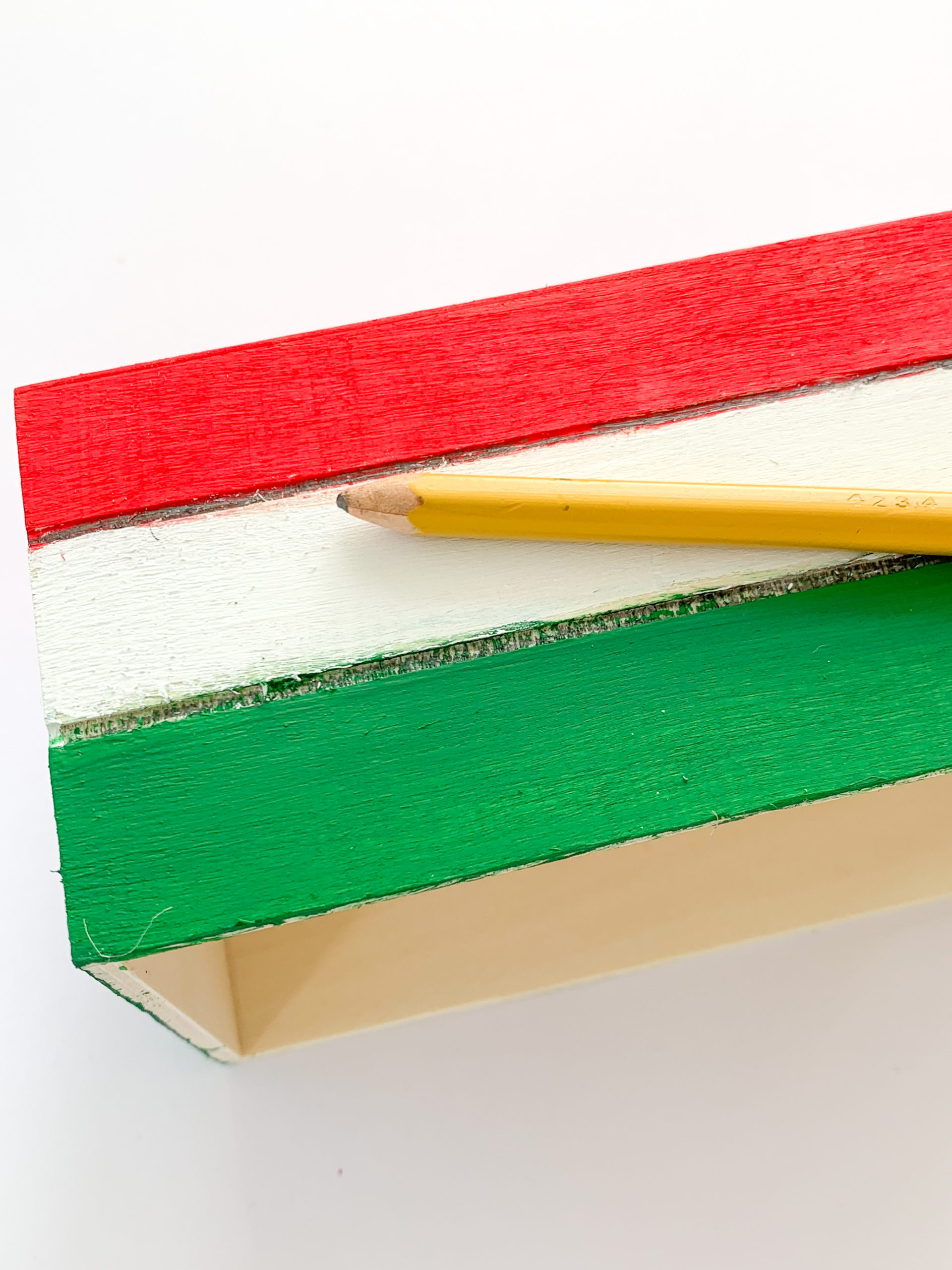 Using a pencil, make lines in between the slats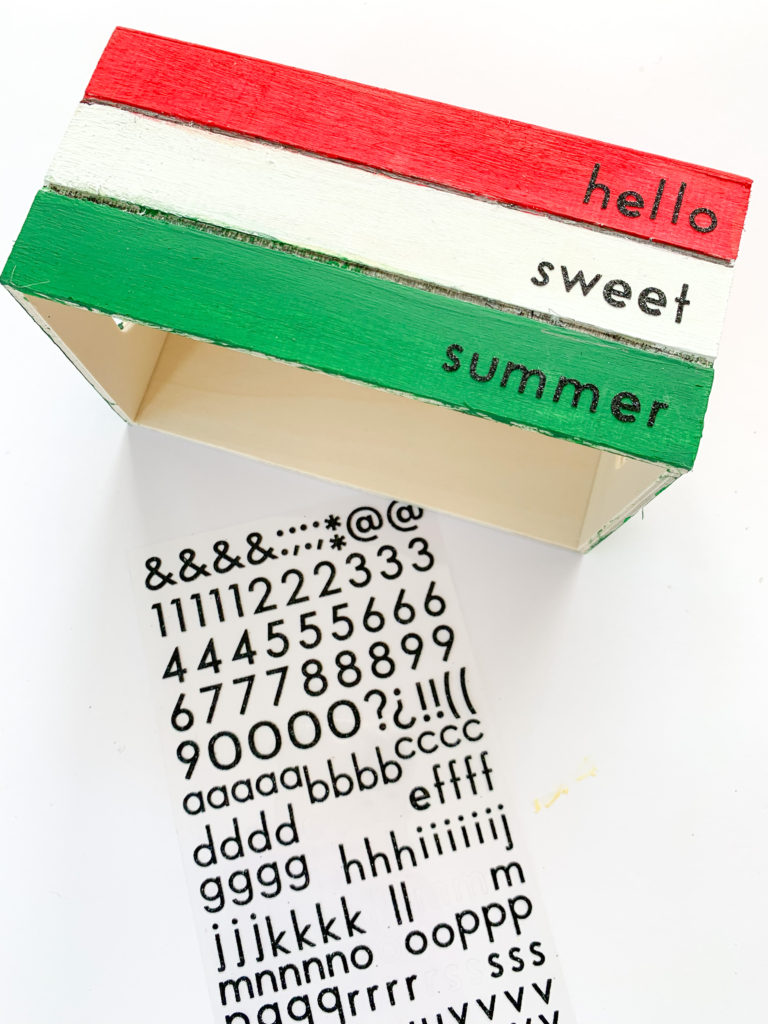 Place stickers on the box so they look like book titles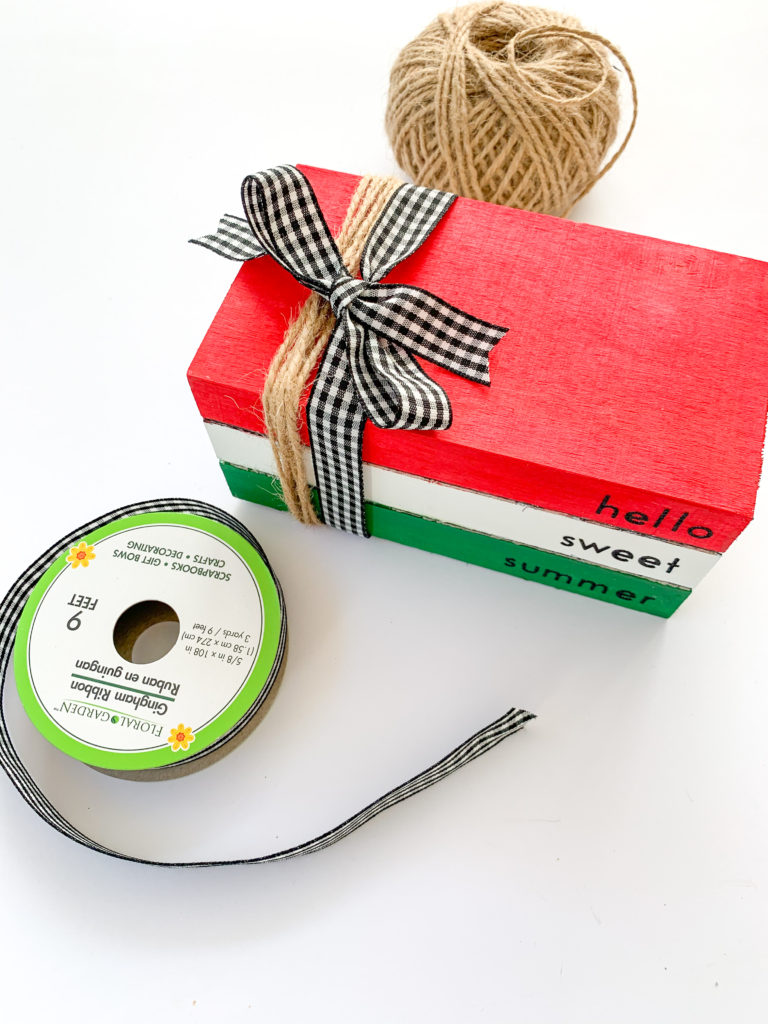 Tie a ribbon around the books and wrap twine around the box a few times.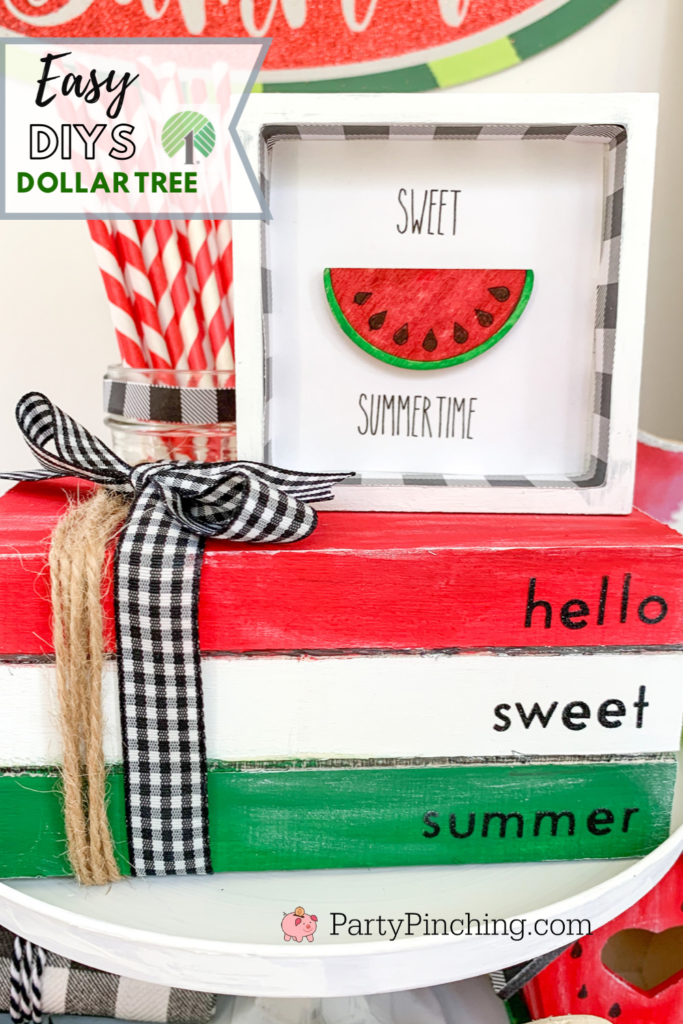 Watermelon Signs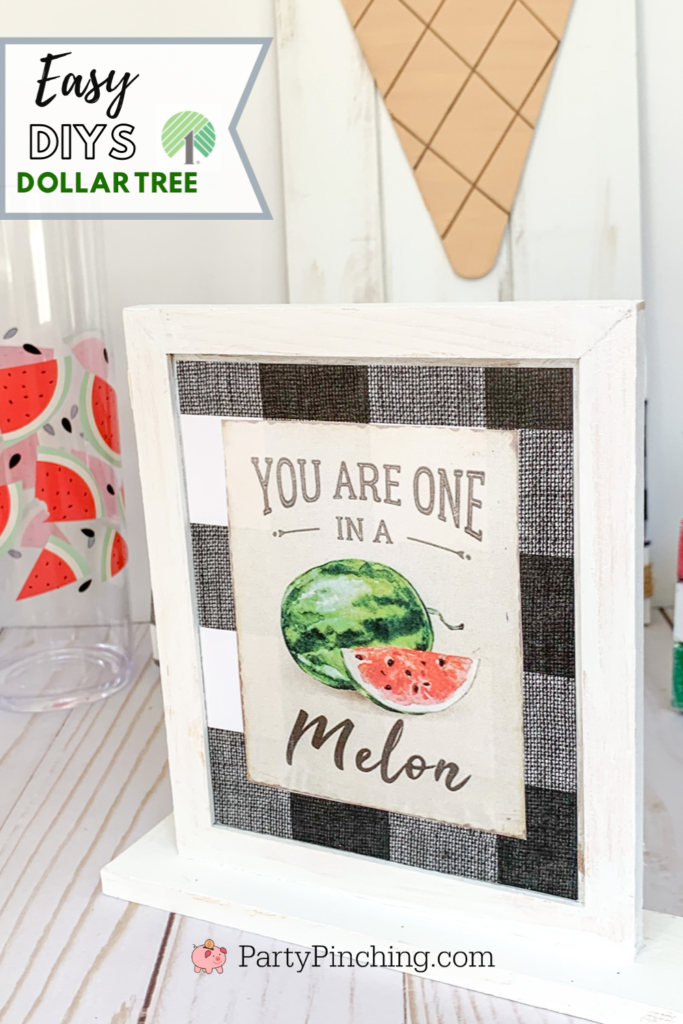 You will need:
Dollar Tree Chalkboad sign
White acrylic paint
Mod Podge
Buffalo check scrapbook paper (from Hobby Lobby)
Glue stick
Watermelon clipart from internet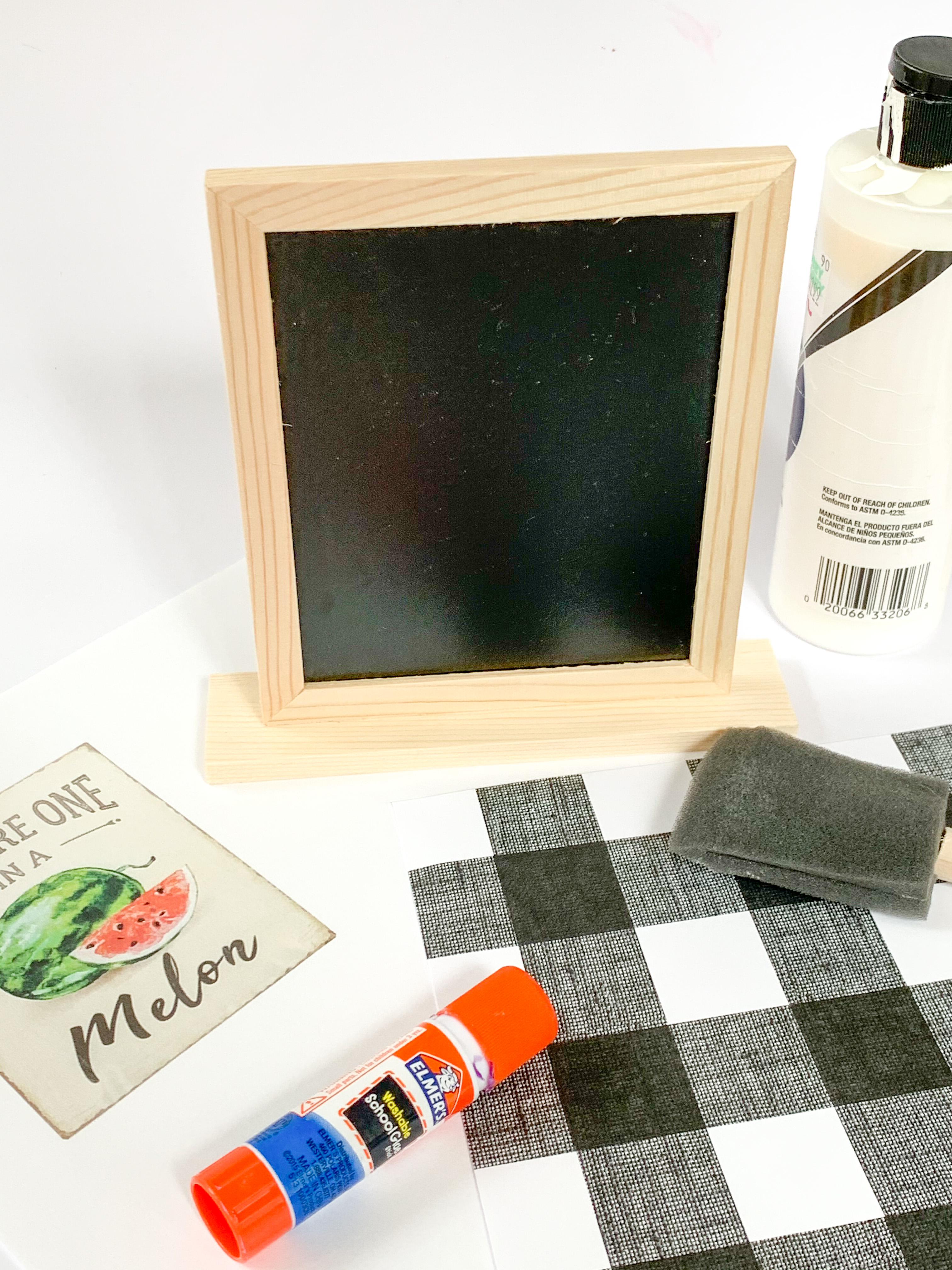 Paint sign white andcut out and paste the scrapbook paper to the interior of the sign. I googled a one in a melon clipart image on the internet and printed one out that I liked. Cut the image out and paste in the middle of the scrapbook paper. Mod Podge over the entire sign.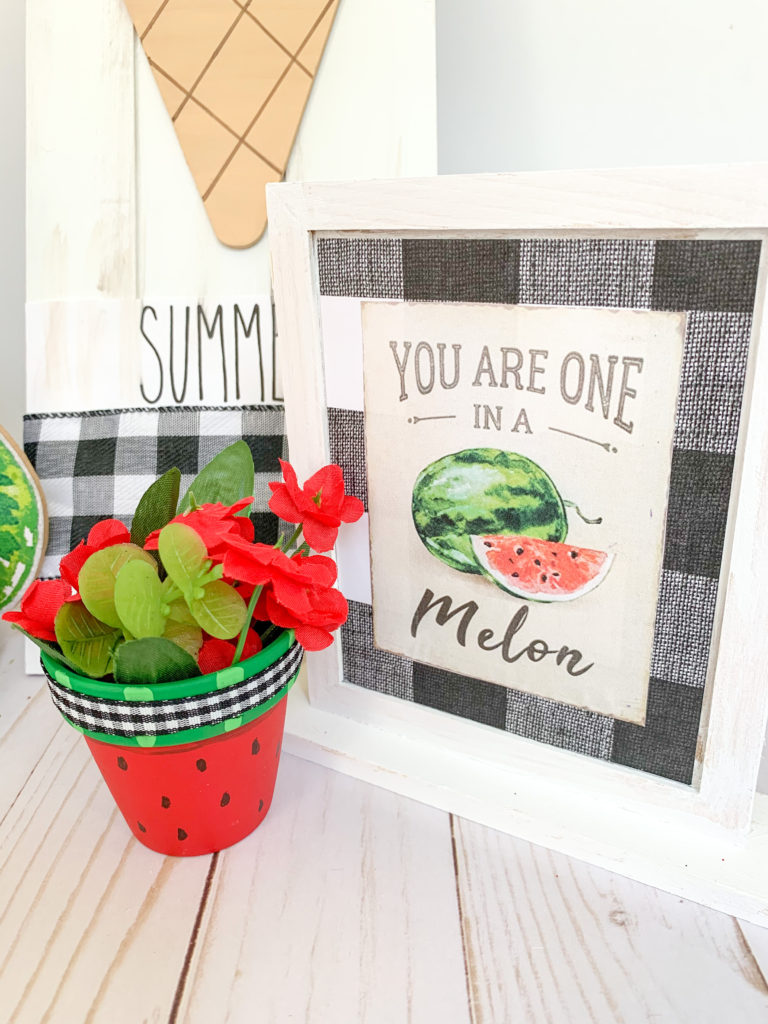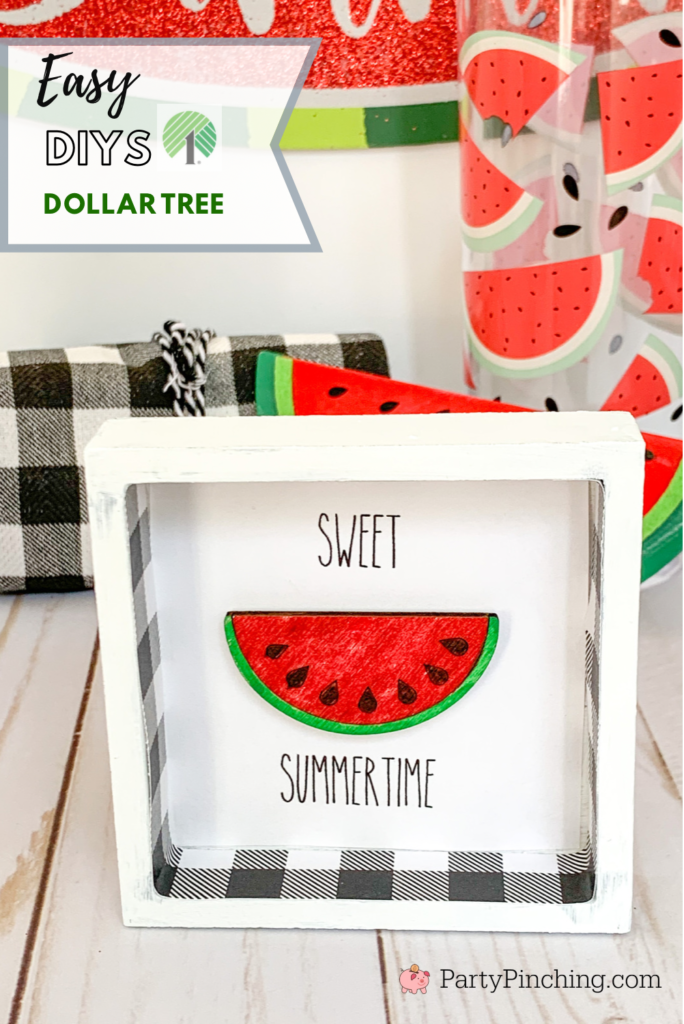 You will need:
Small wood sign from Dollar Tree
Dollar Tree wooden watermelon stickers
red and green acrylic paint
white acrylic paint
optional buffalo check scrapbook paper (from Hobby Lobby)
black Sharpie
glue stick
Sweet Summertime words printed out on computer paper using "The Skinny" font free download from Dafont.com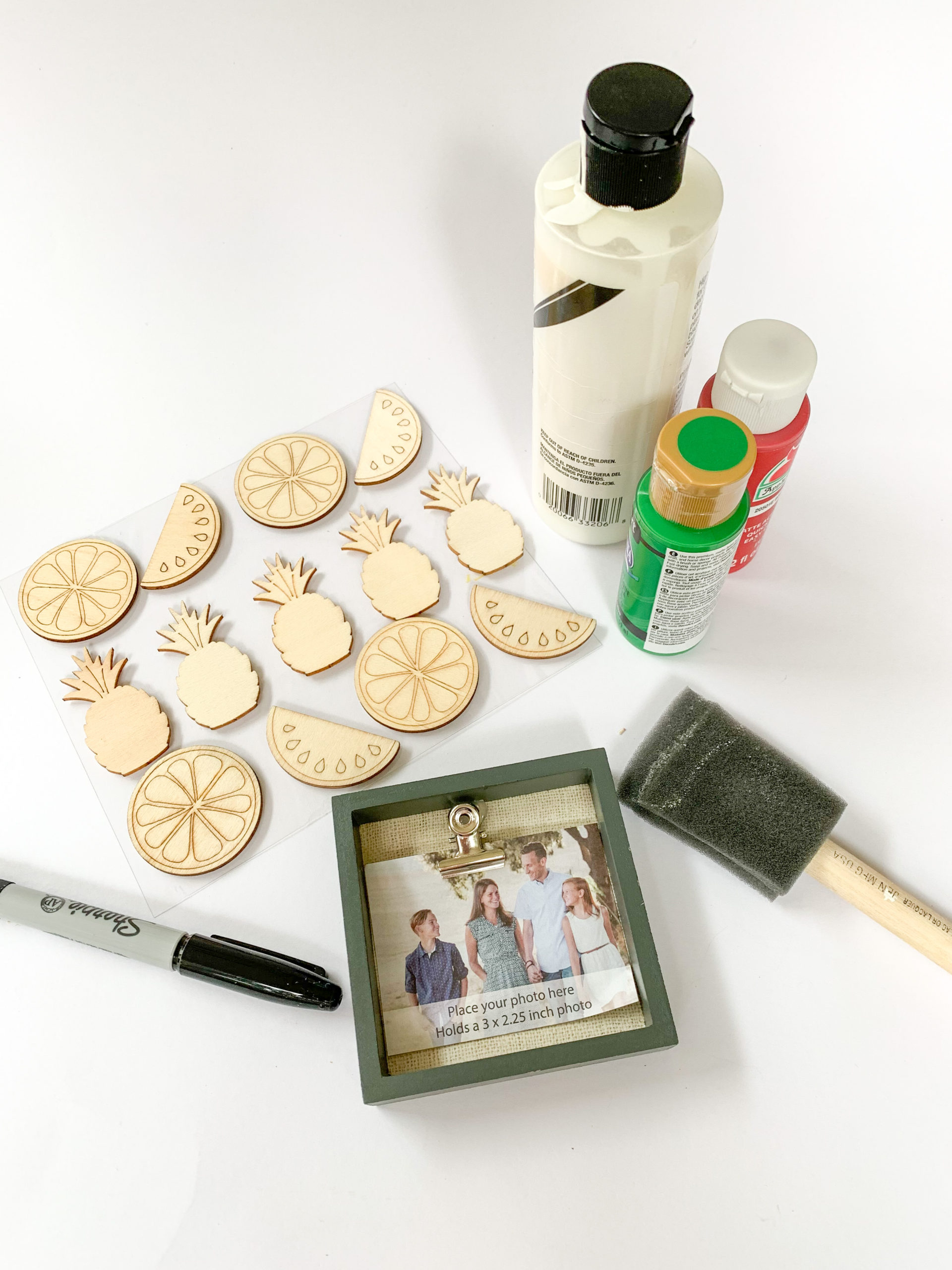 Paint the wooden sign white. Paint the wooden sticker red and green. Use sharpie for seeds. Cut out the printed words to fit the inside of the sign and attach with glue stick. Place watermelon sticker in the middle. Cut a small strip of the scrapbook paper and attach to the inside of the frame if desired.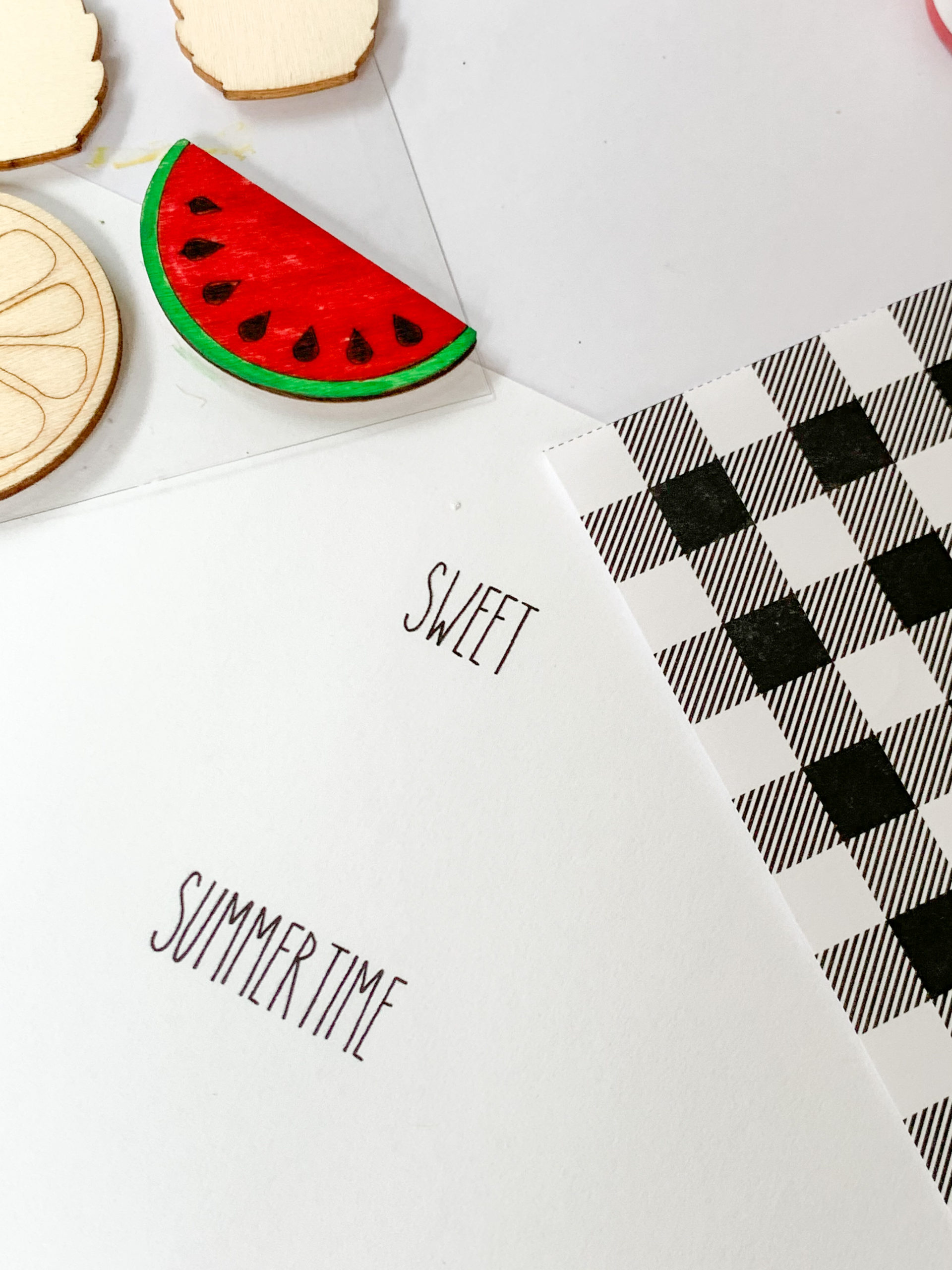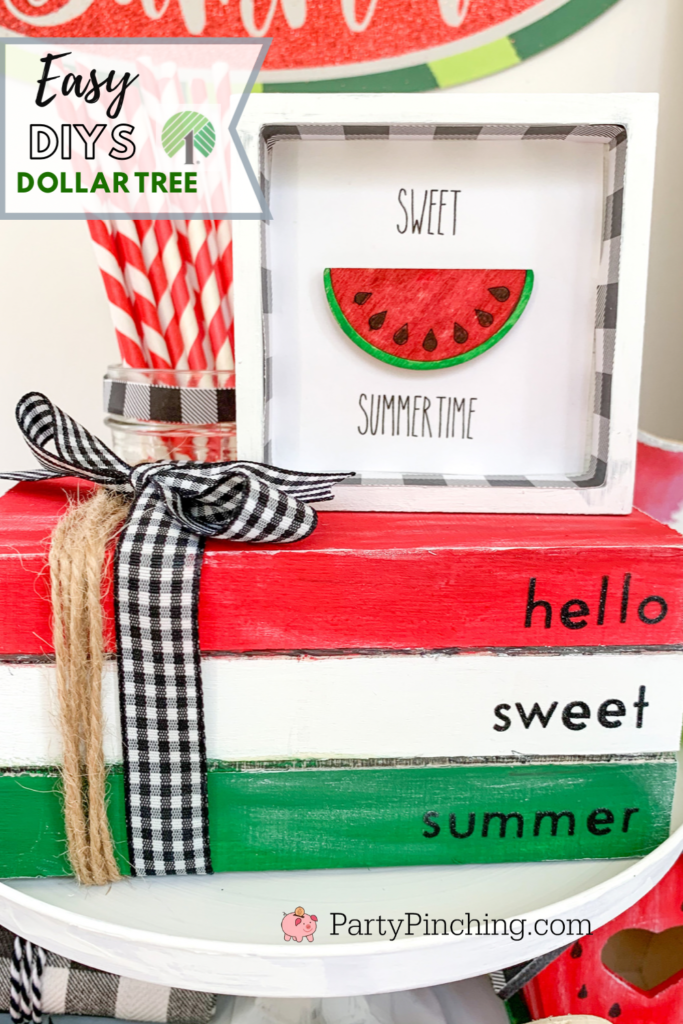 Watermelon Flower Pots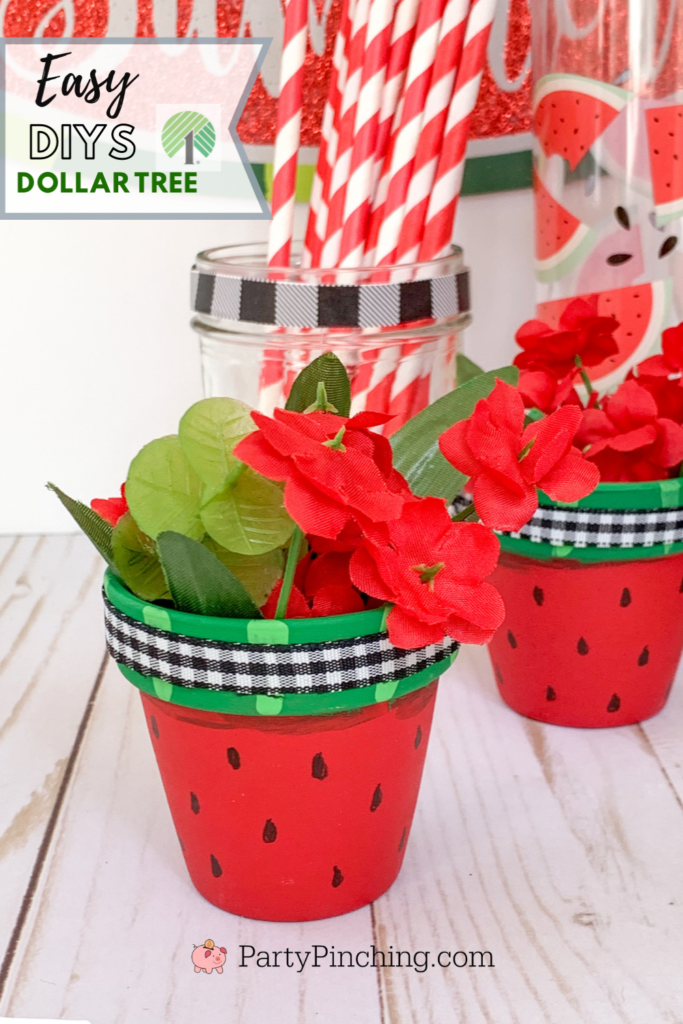 You will need:
Small flower pots from Dollar Tree
Red and green acrylic paints
Red Dollar Tree flowers
Black sharpie
Black check ribbon from Dollar tree optional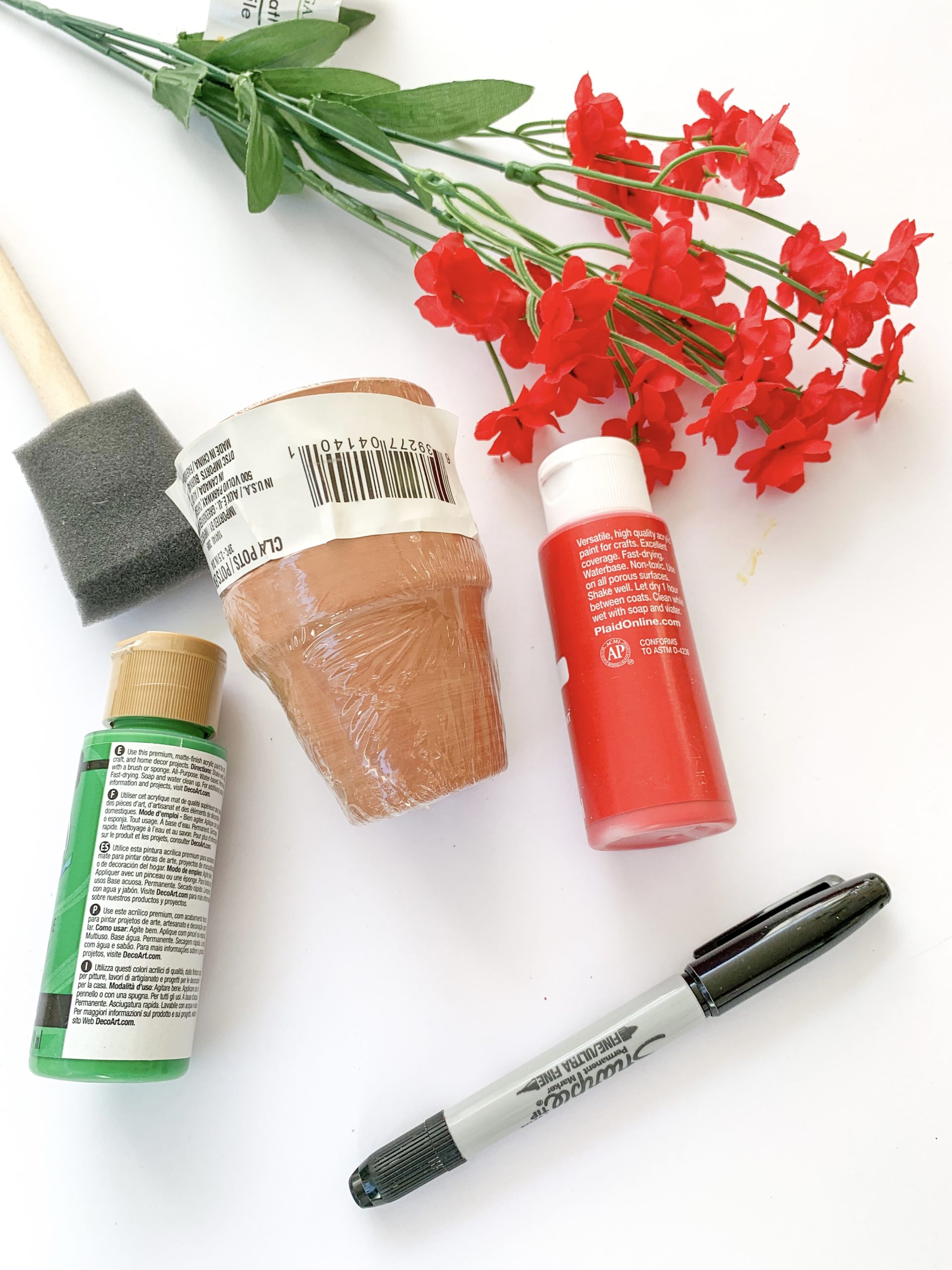 Paint the bottom part of the pots red. Paint the rim green. Let dry and make seeds with black sharpie. Fill with flowers and wrap rim with black check ribbon from Dollar Tree if desired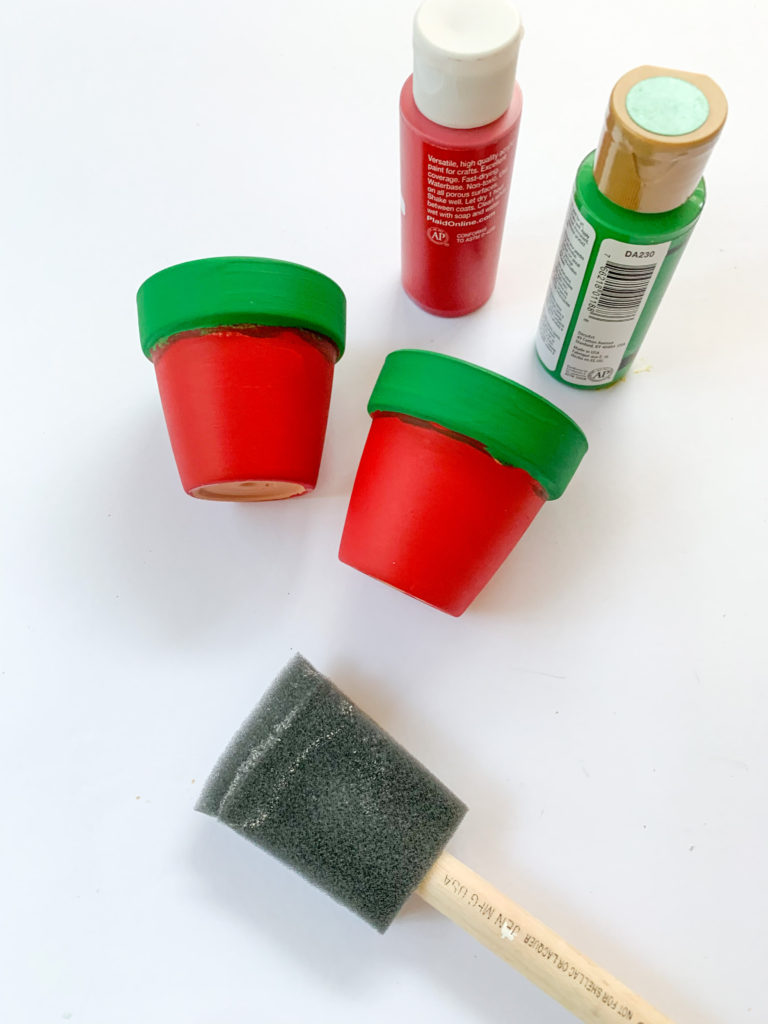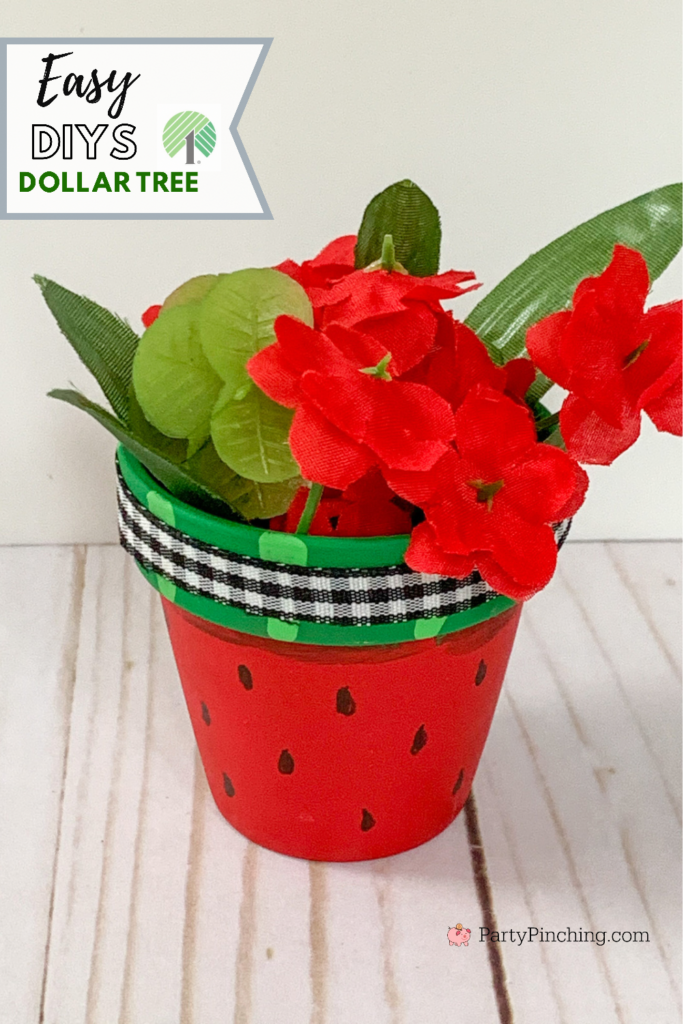 Watermelon Farmer's Market Sign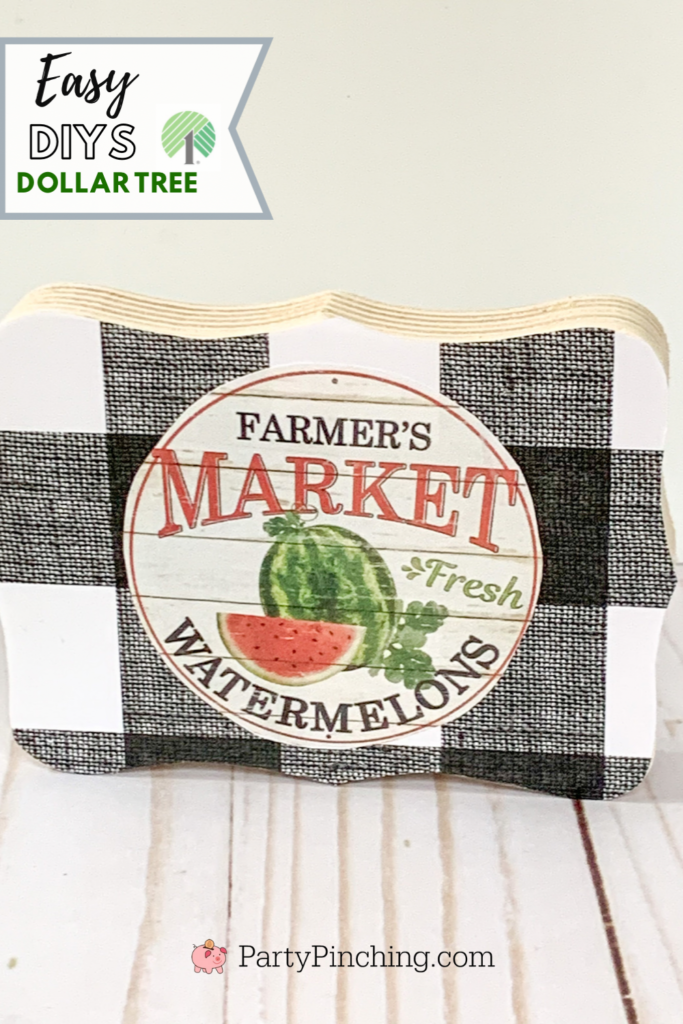 You will need:
Wooden plaque from Dollar Tree
Buffalo check scrapbook paper (from Hobby Lobby)
Farmer's Market sign from internet
Mod Podge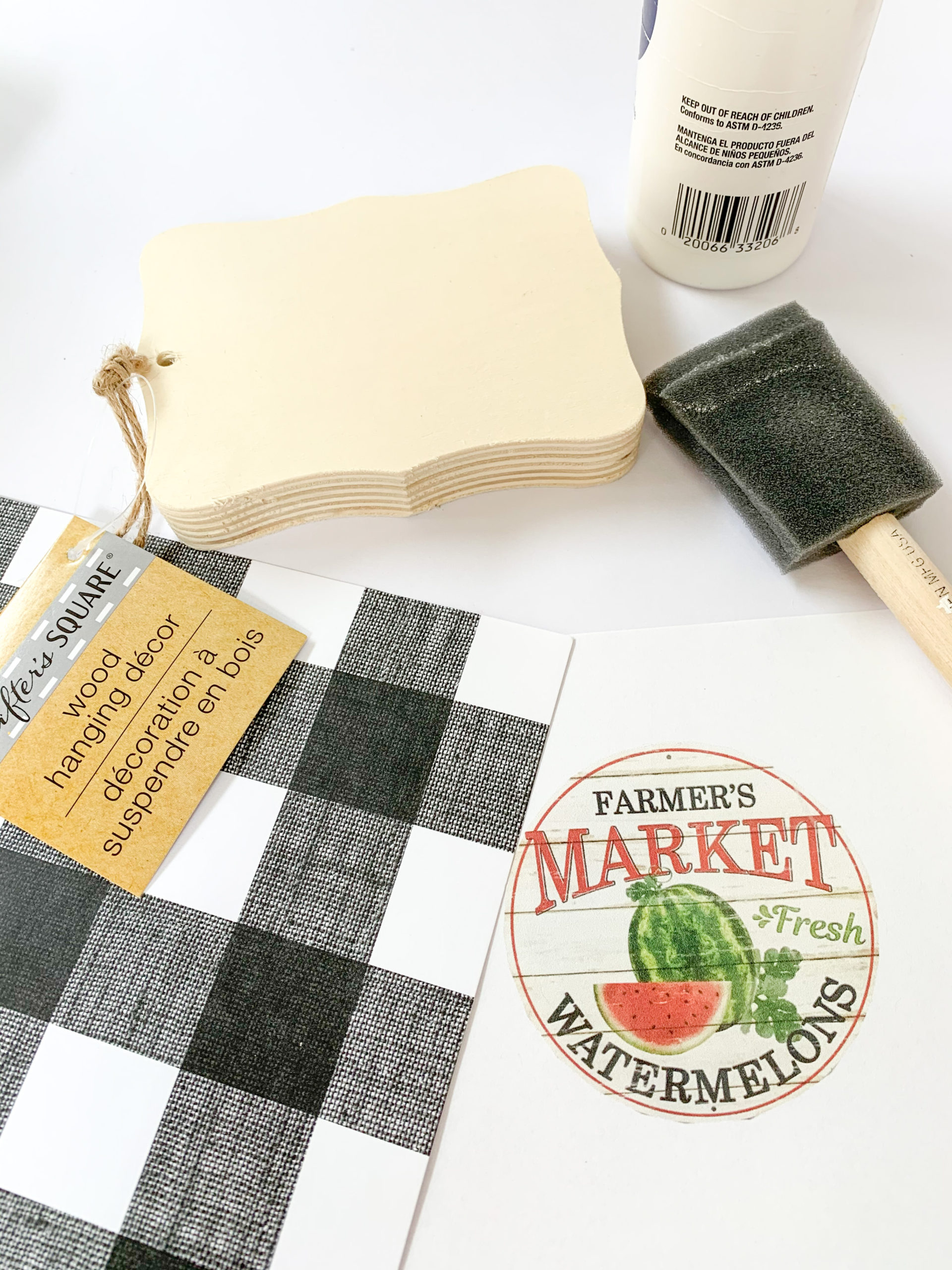 Cut the scrapbook paper to fit the wood plaque. Attach with Mod Podge. Google Watermelon Farmer's Market clipart and cut out. Attach to front of plaque with Mod Podge.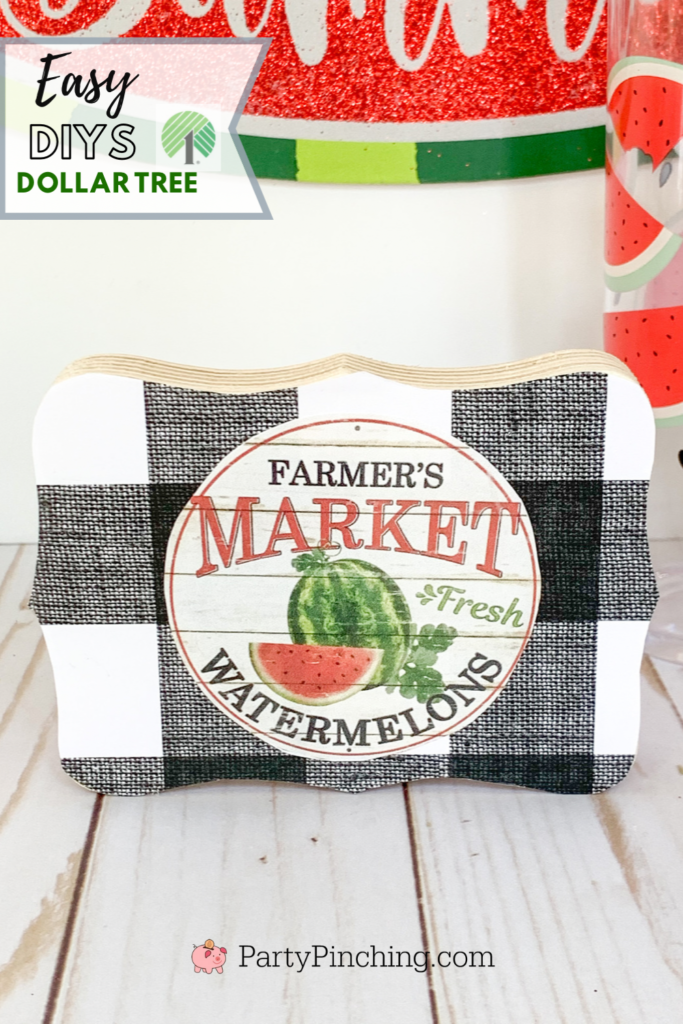 Watermelon Birdhouse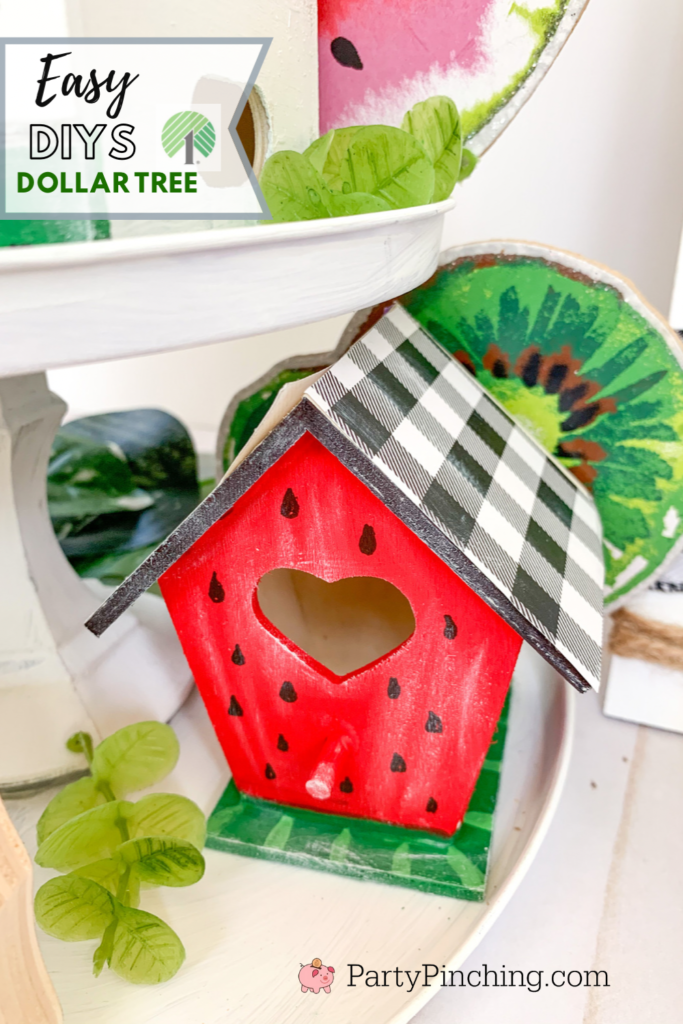 You will need:
Dollar tree wood birdhouse
red and green acrylic paint
scrapbook paper (from Hobby Lobby)
mod Podge
black sharpie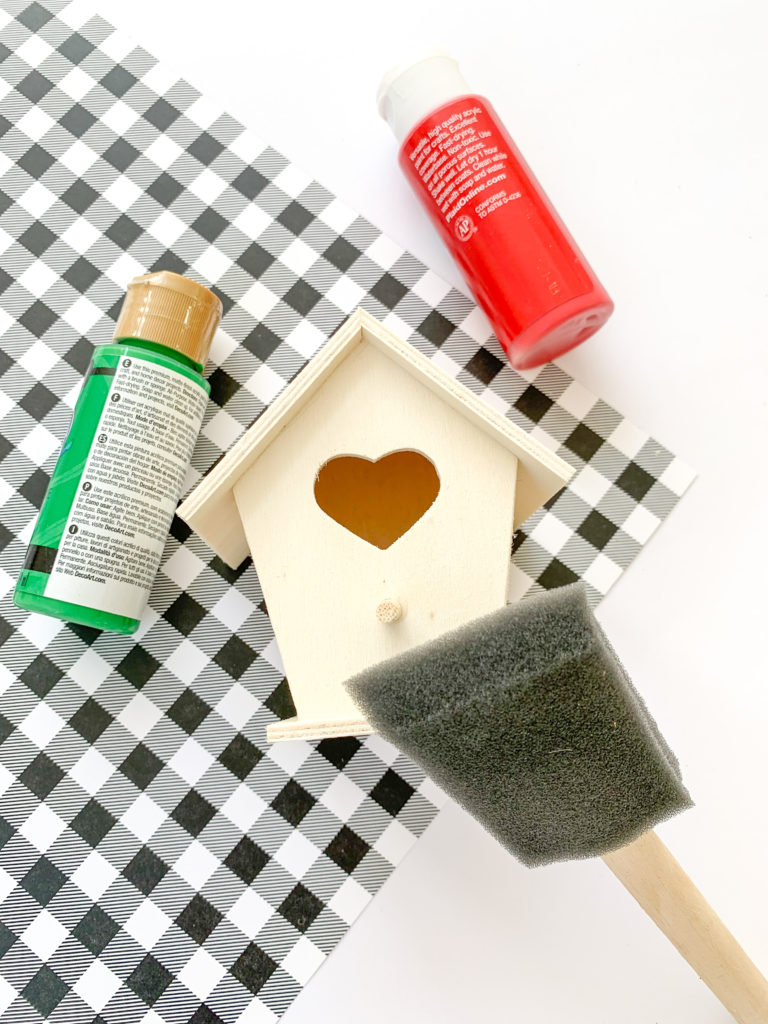 Paint the birdhouse red and green. Make seeds with black sharpie. Attach scrapbook paper to roof with Mod Podge.