These Dollar Tree DIY Halloween Decor ideas are so easy and fun to make! My Halloween decorations are so budget-friendly and you can create high-end looking decor that you might find at Home Goods, Hobby Lobby or Kirklands!
This post may contain Amazon affiliate links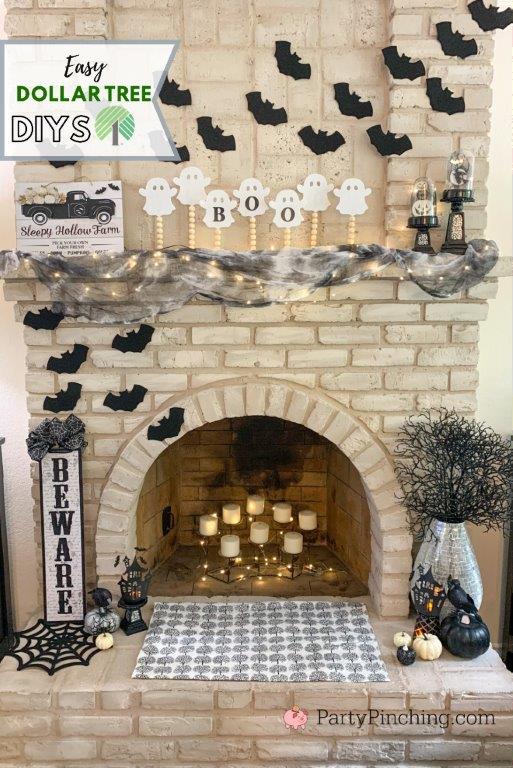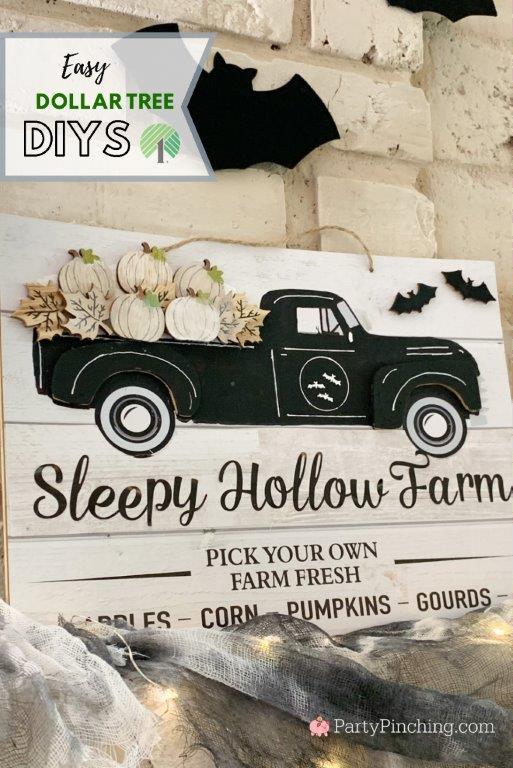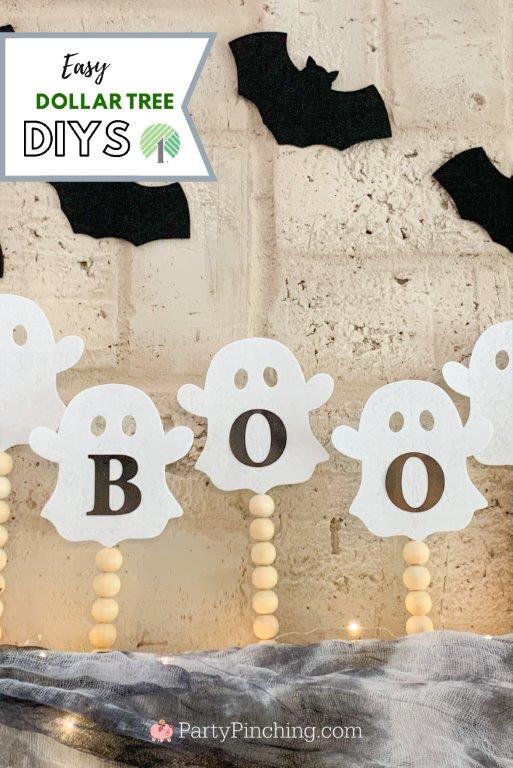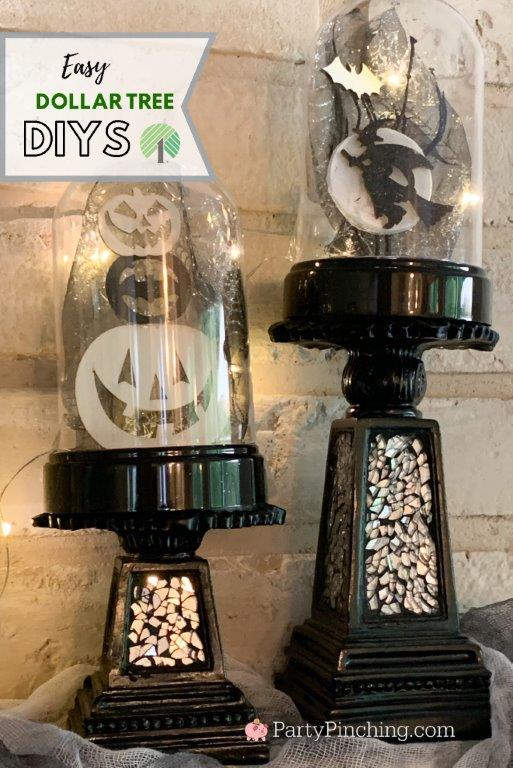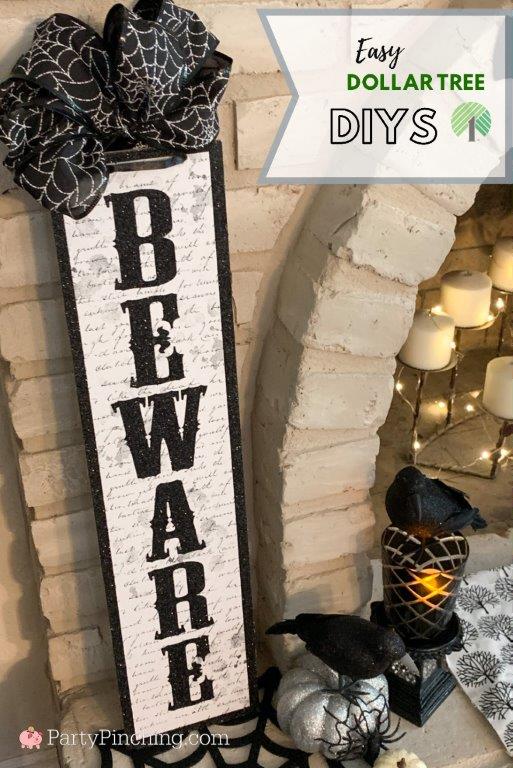 Halloween Farmhouse Truck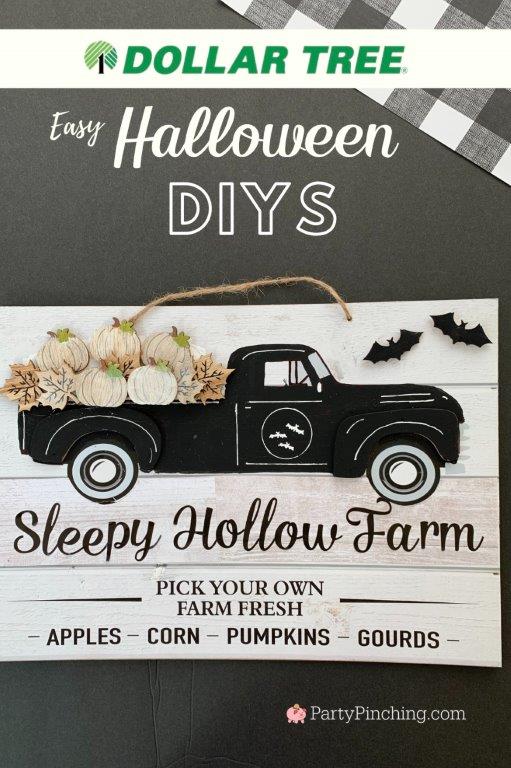 This Halloween Farmhouse Truck was so fun to make! Here's what you'll need:
Dollar Tree Pumpkin Patch Truck sign
Dollar Tree wooden Halloween and Fall stickers
White Chalk paint (see my Amazon Affiliate link)
Black acrylic paint
White gel pen
Letter stickers
AMAZON AFFILIATE LINK: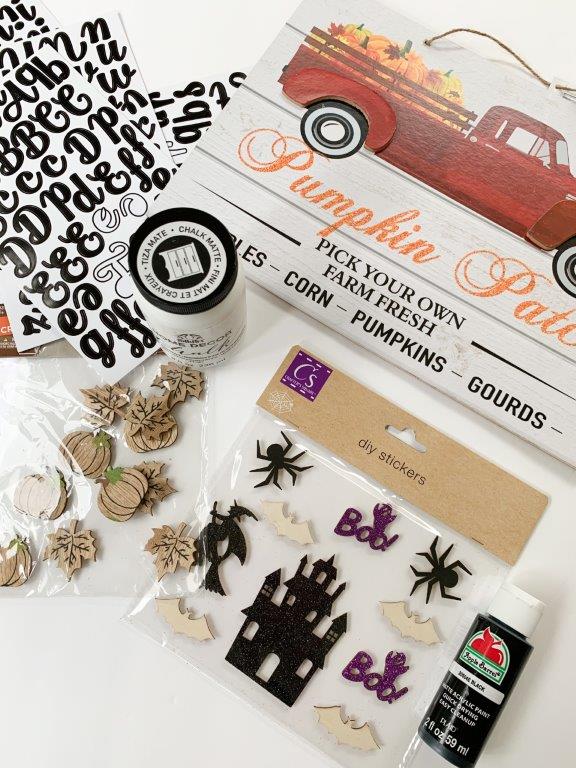 First give the pumpkin stickers a light coat of white paint.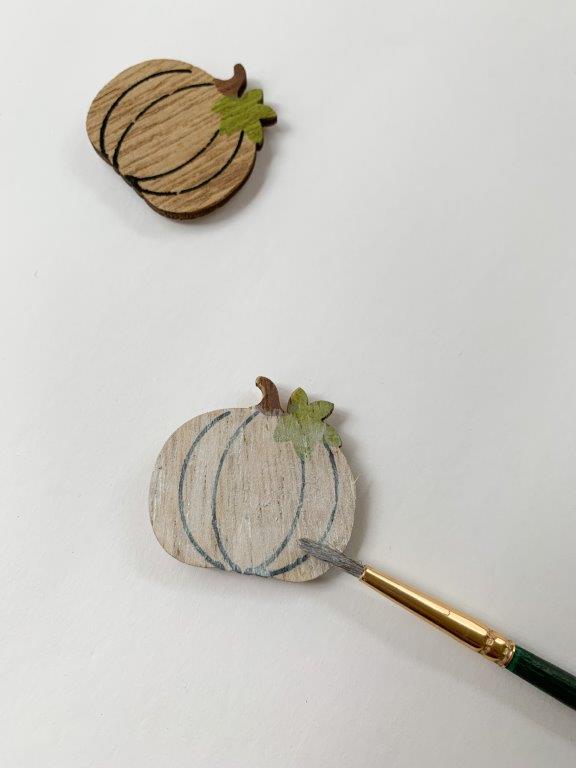 Next paint the truck black and let dry completely. Then using the white gel pen, outline the truck and draw in some little bats on the door.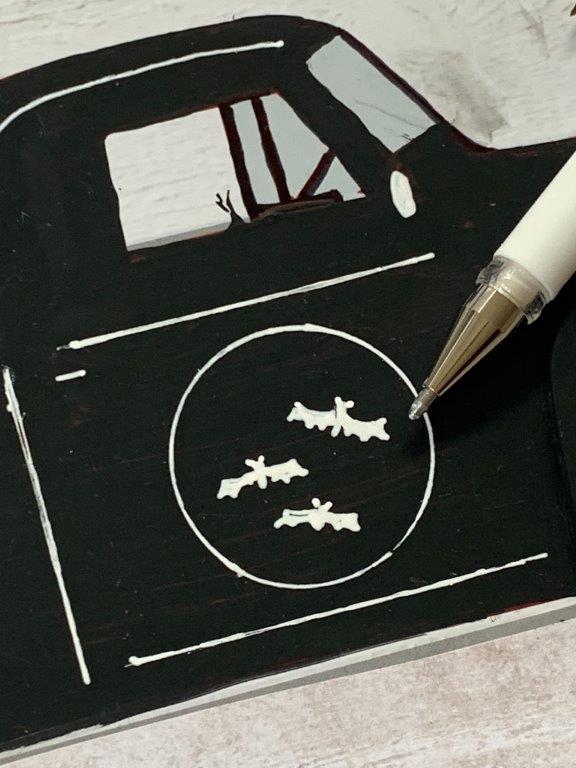 Using the white chalk paint, paint over the orange pumpkins. Stick on the wooden pumpkins and leaves in the back of the truck.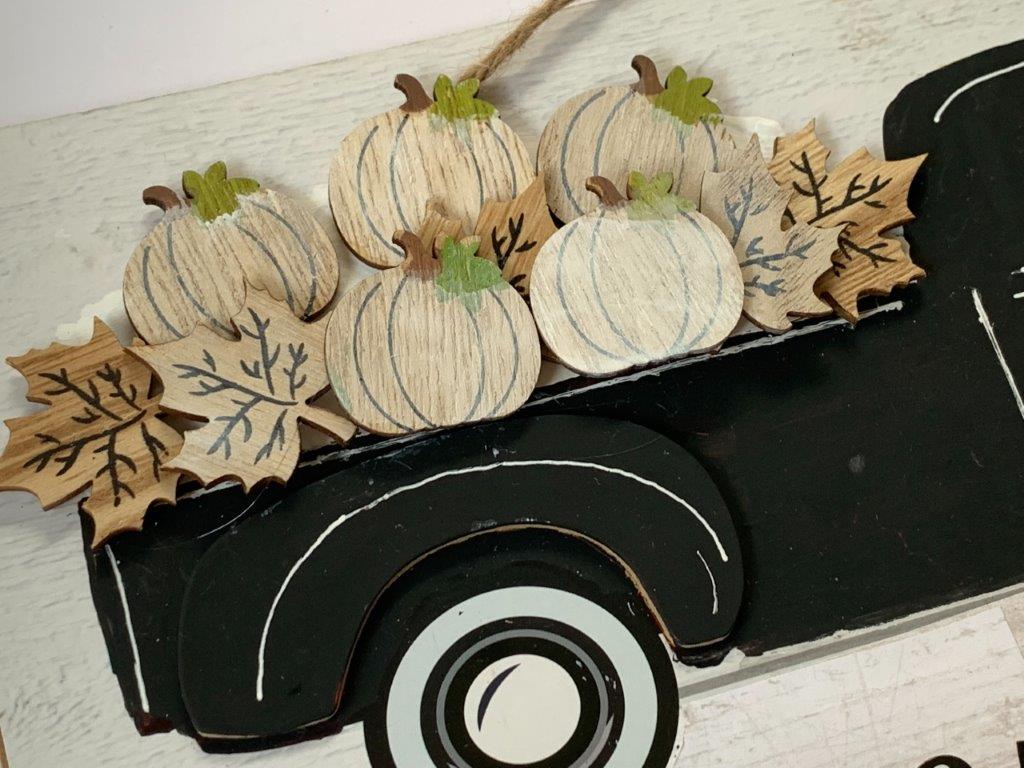 Sand off the glitter Pumpkin Patch lettering. Paint over with white chalk paint and weather it a little with black paint using a dry brush so it blends well with the rest of the sign. Add the letter stickers. I find that it is easier to place the stickers on a ruler or a straight piece of wood and then carefully transfer to the sign.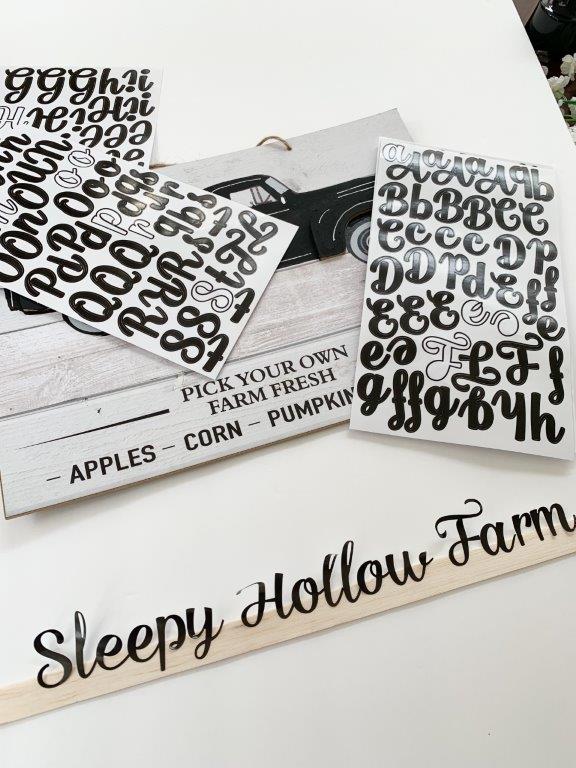 Add the bat stickers and now you have a cute little Sleepy Hollow Farm sign!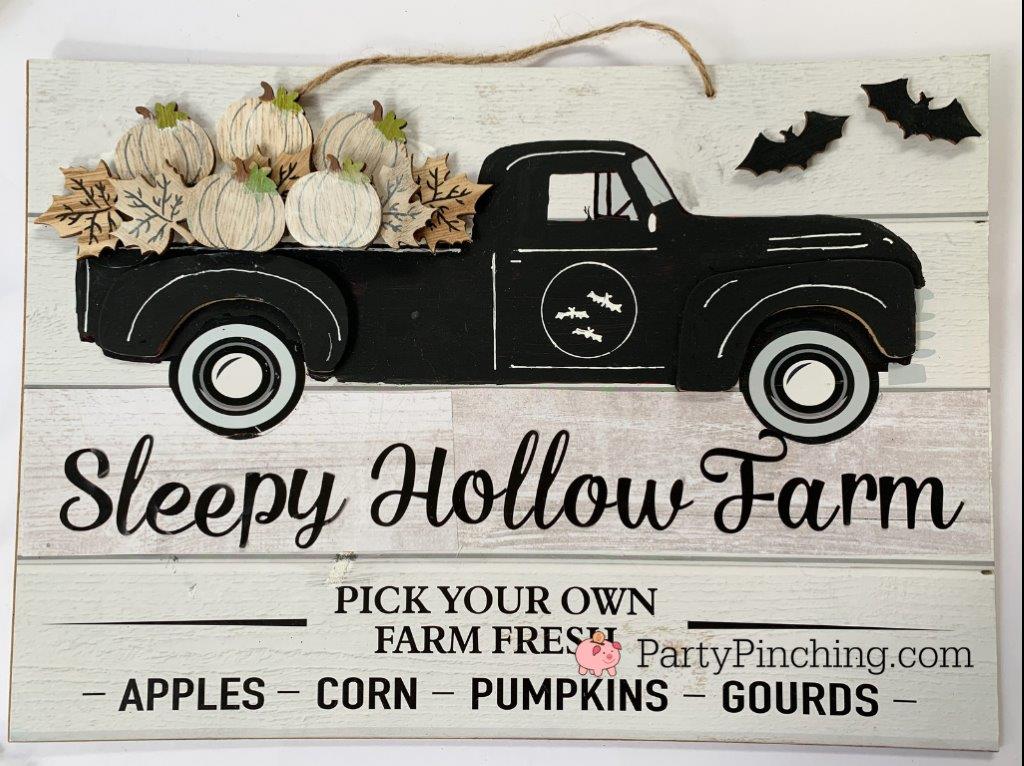 Farmhouse Ghosts
These adorable ghosts make the cutest mantle piece or centerpiece for you Halloween party table!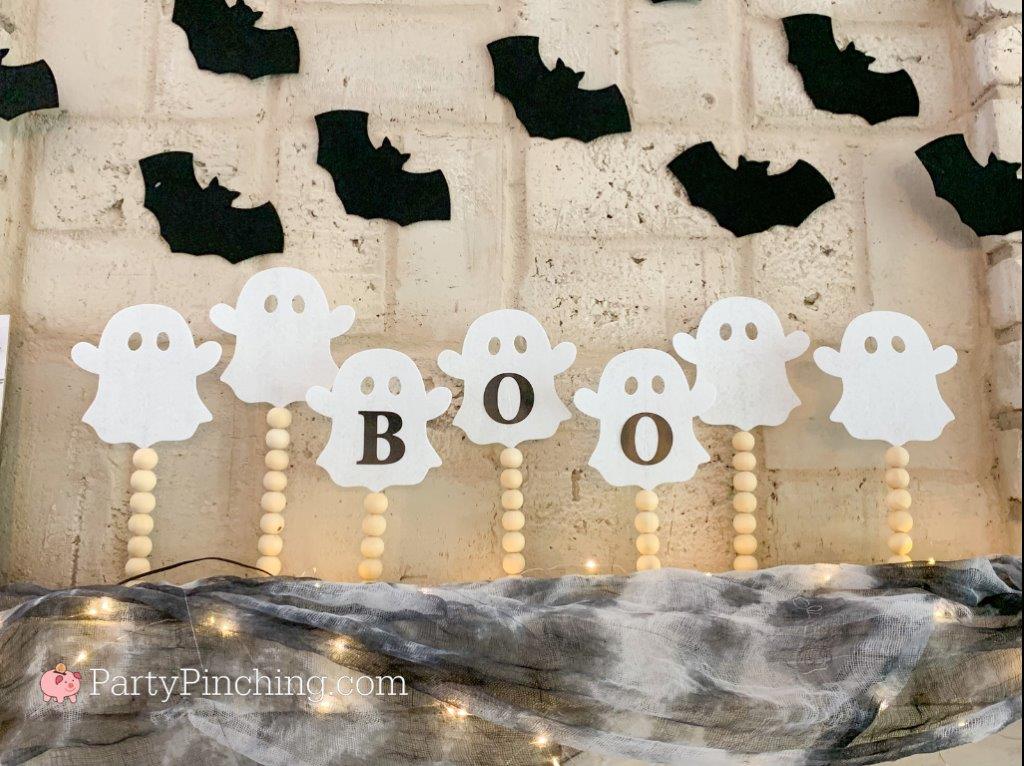 You will need: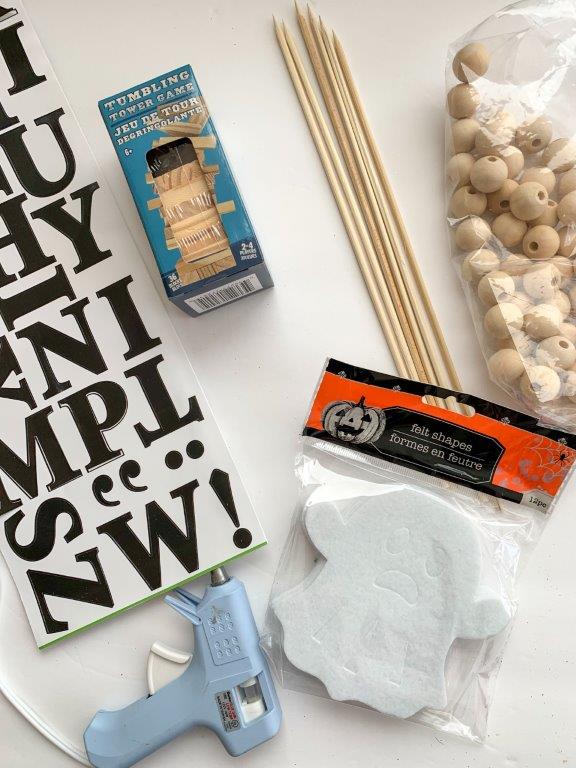 Dollar Tree felt ghosts
Dollar Tree Tumbling Tower Blocks
Dollar Tree wooden skewers
Dollar Tree stickers
Wooden beads (you can find them on Amazon for cheaper use my affiliate link below)
Glue gun
AMAZON AFFILIATE LINK:
Glue the wooden skewer (pointed side up) in between 2 Tumbling Tower Blocks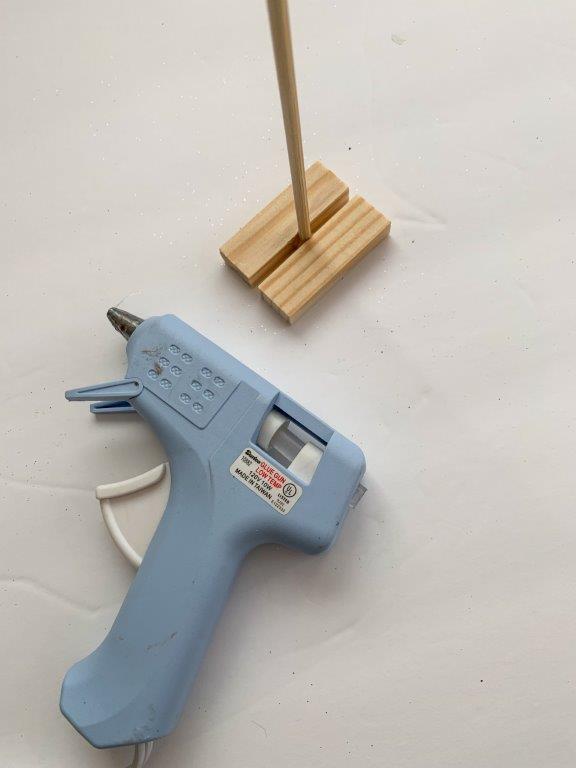 Add letter stickers to your ghosts if desired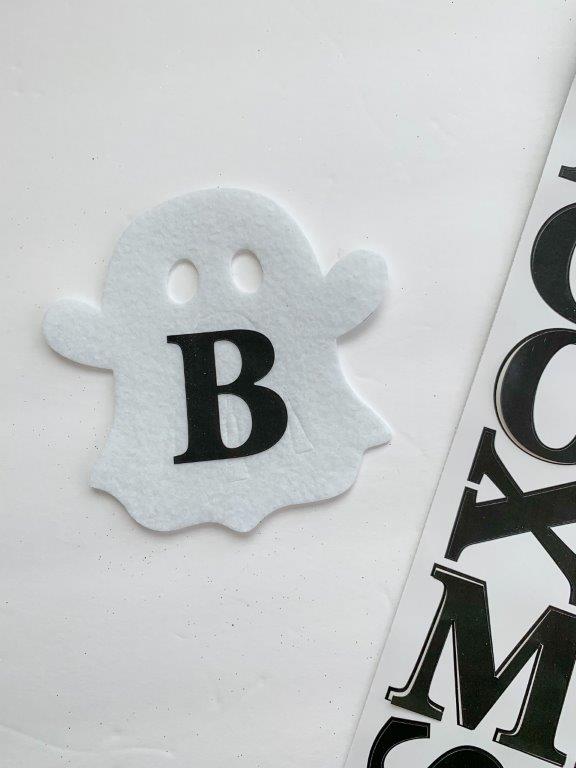 Next place beads on skewer. I used varying heights for my ghosts. Cut off the excess skewer after threading your beads. I left about a half inch of skewer sticking up to attach the ghost.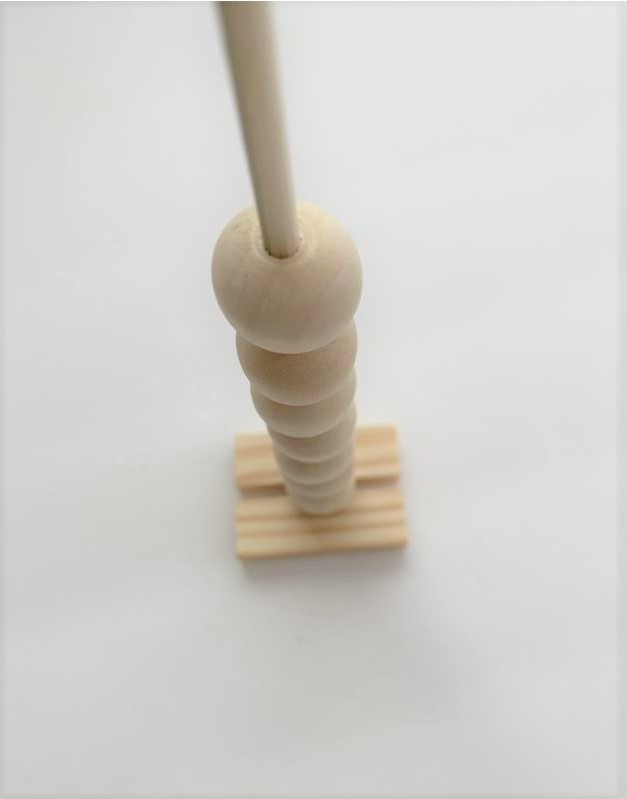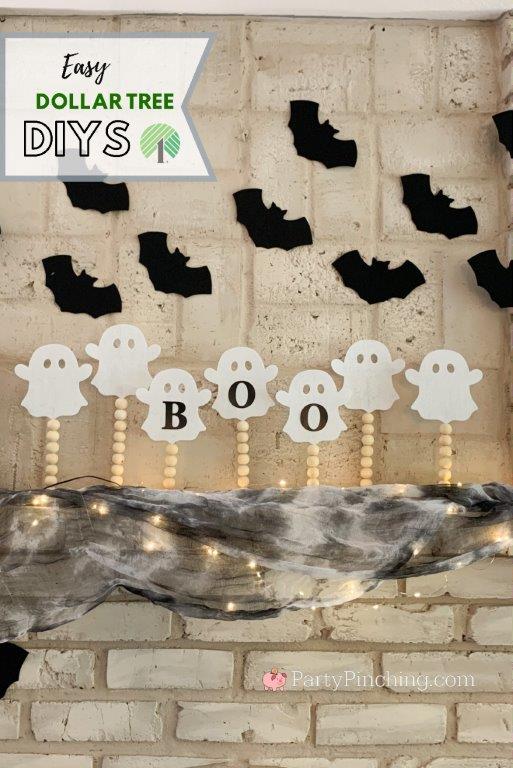 Lighted Halloween Domes
These domes are so fun to make and easy too! The kids will love making these!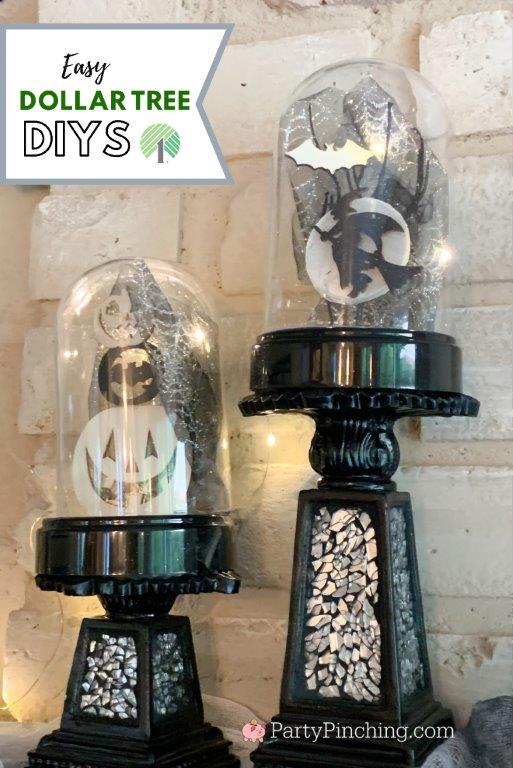 You will need:
Dollar Tree Plastic Dome
Dollar Tree wooden stickers
Dollar Tree mesh ribbon
Dollar Tree garden lights
Glue gun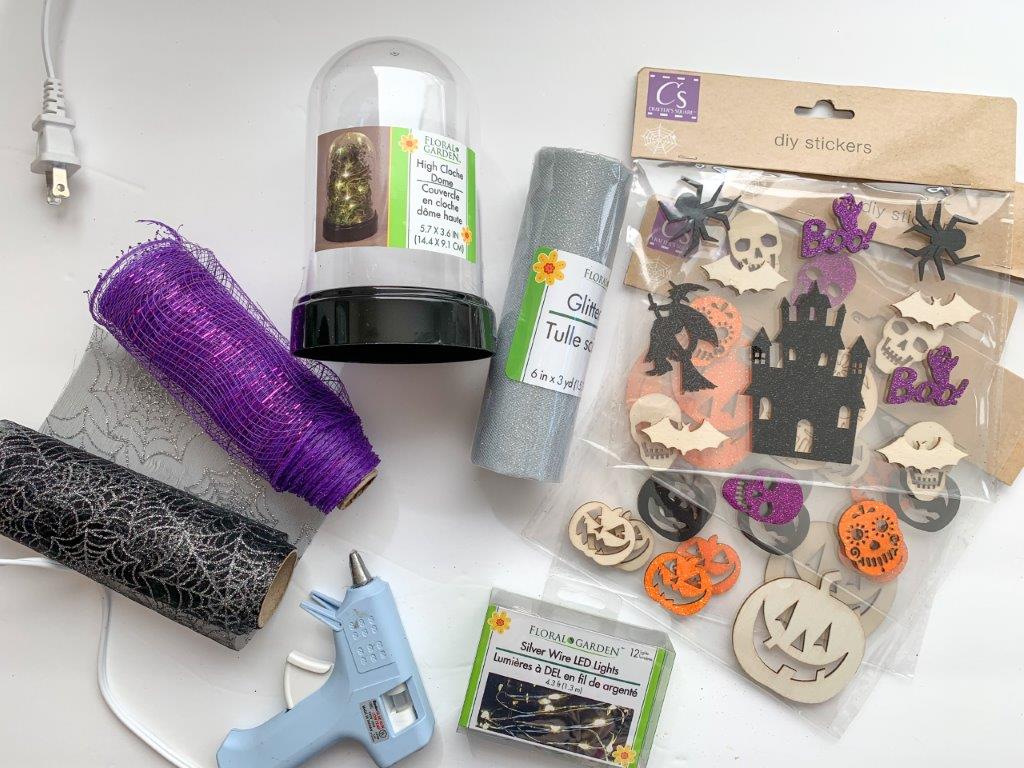 Glue any type of sticker upright in the middle of the dome base.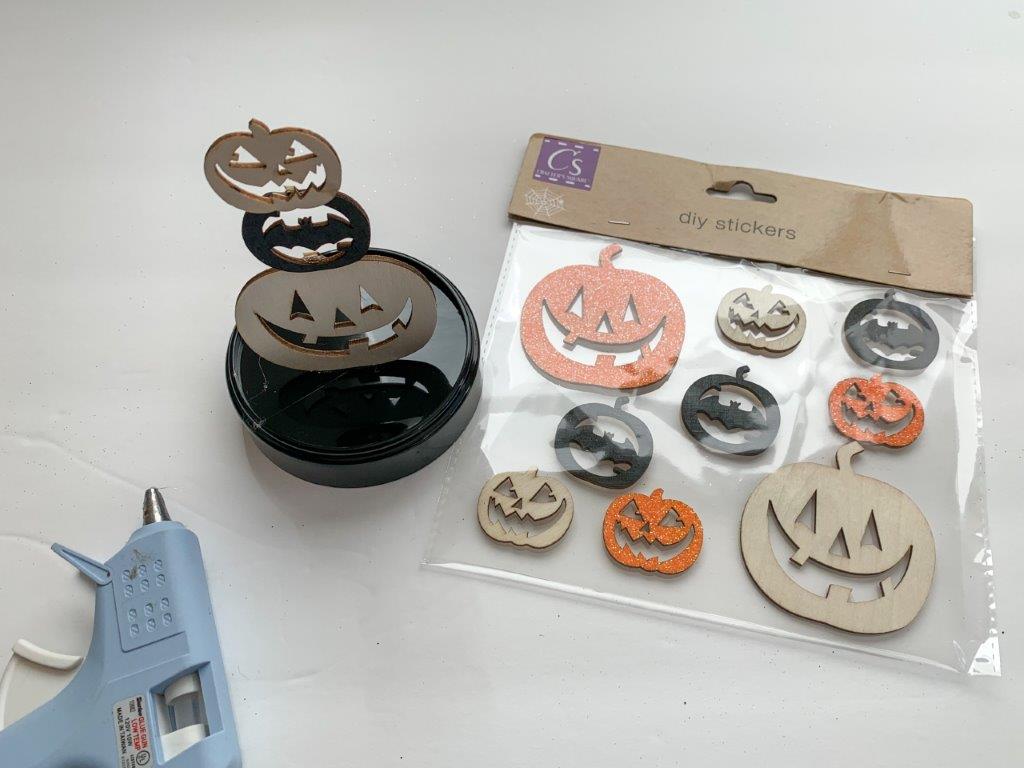 Next wrap the mesh ribbon around the garden fairy lights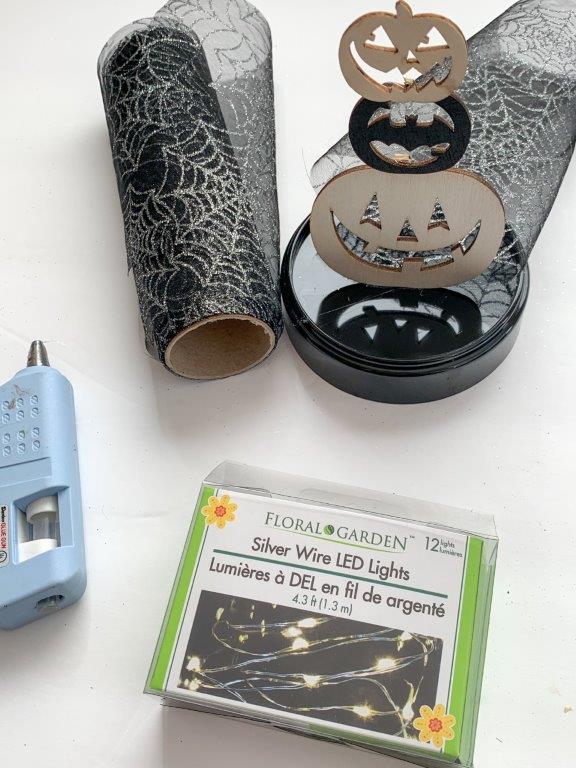 Now replace the dome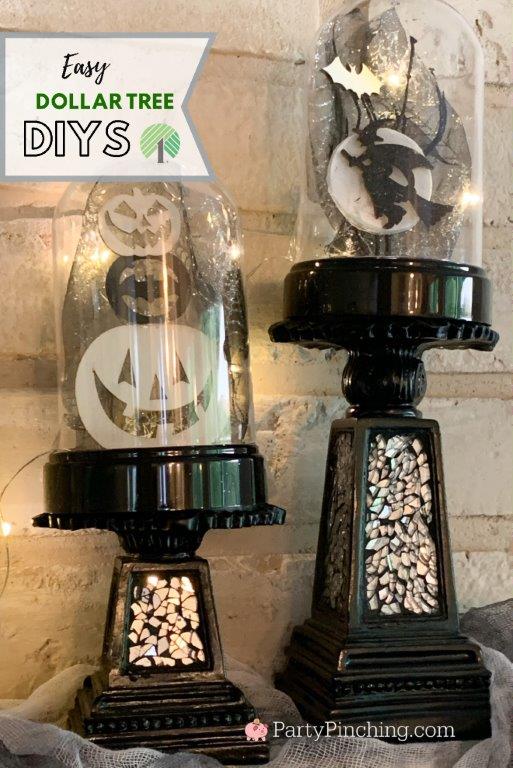 You can use different colored mesh for a fun look!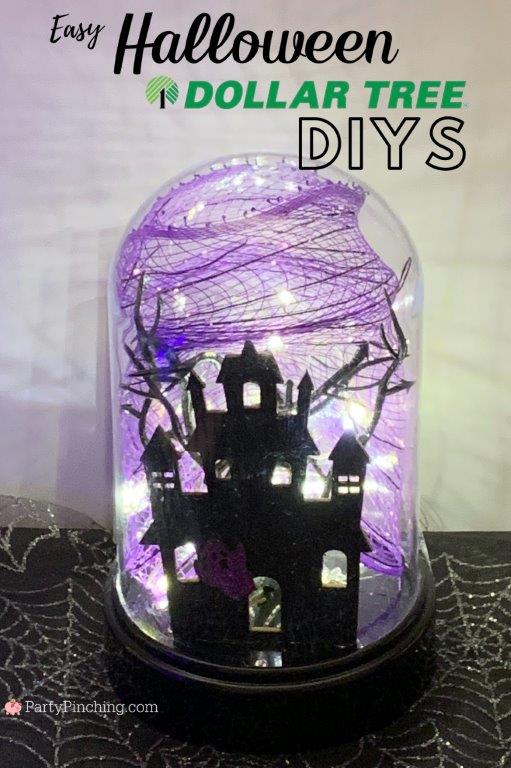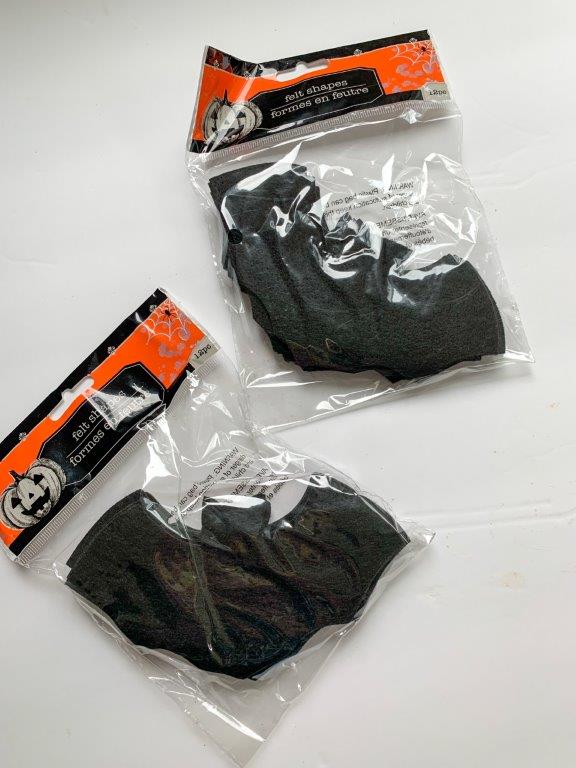 Dollar Tree's felt shaped bats are perfect for decorating on a dime! I used them for my fireplace for a fun and effective spooky look! I just added double sided tape and attached them to the bricks.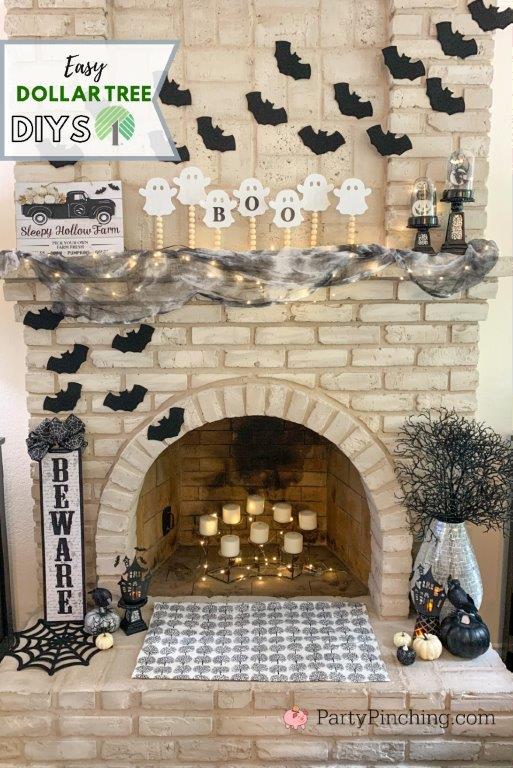 This fun look was done on a budget and I loved the way it turned out! I also used the Dollar Tree haunted houses and added plastic bats attached with floral wire.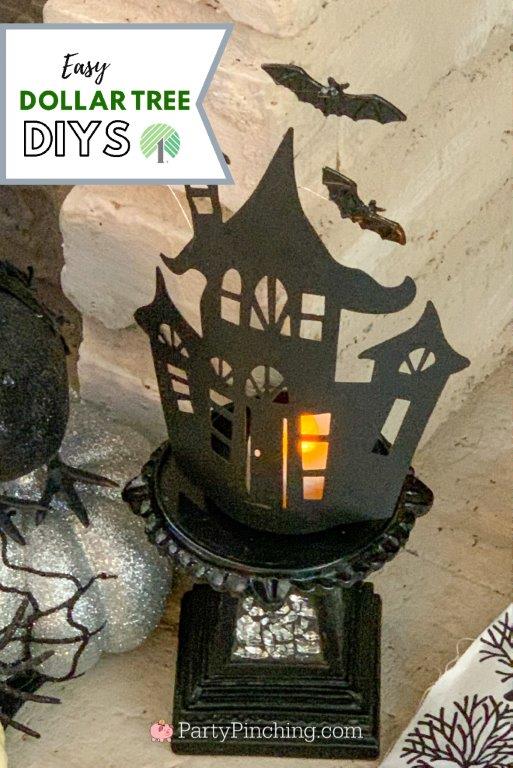 This Beware sign was also from Dollar Tree. I just added a bow made from Dollar Tree ribbon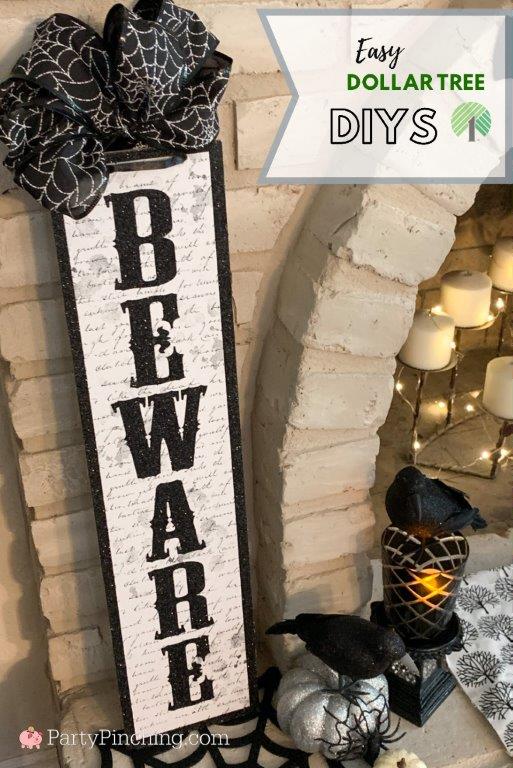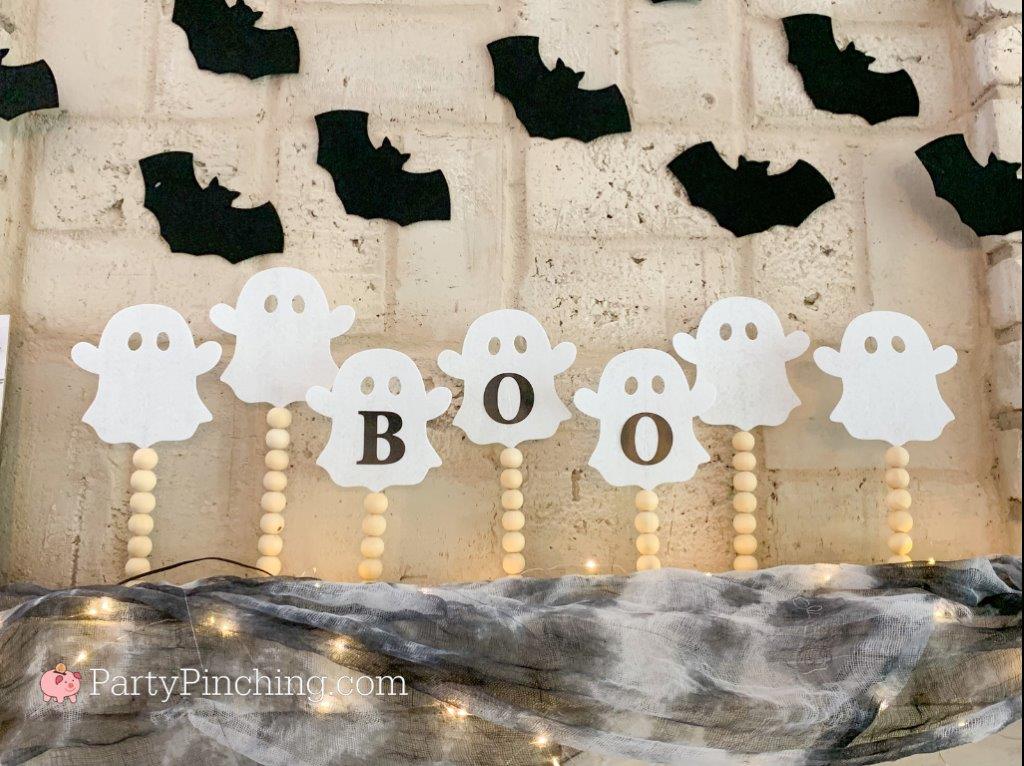 I just loved the way everything turned out! Dollar Tree DIY Halloween decor is definitely a treat! Have fun and happy crafting!