Cute fruit & veggie trays are the perfect way to dress up a holiday party or special occasion.  Not everyone likes sweets (I KNOW SHOCKING) so making these fun trays are a great way to give your celebration a healthy twist!
Please scroll down to view all tray ideas!
This post may contain affiliate links. We may earn a small commission through affiliate links at no cost to you.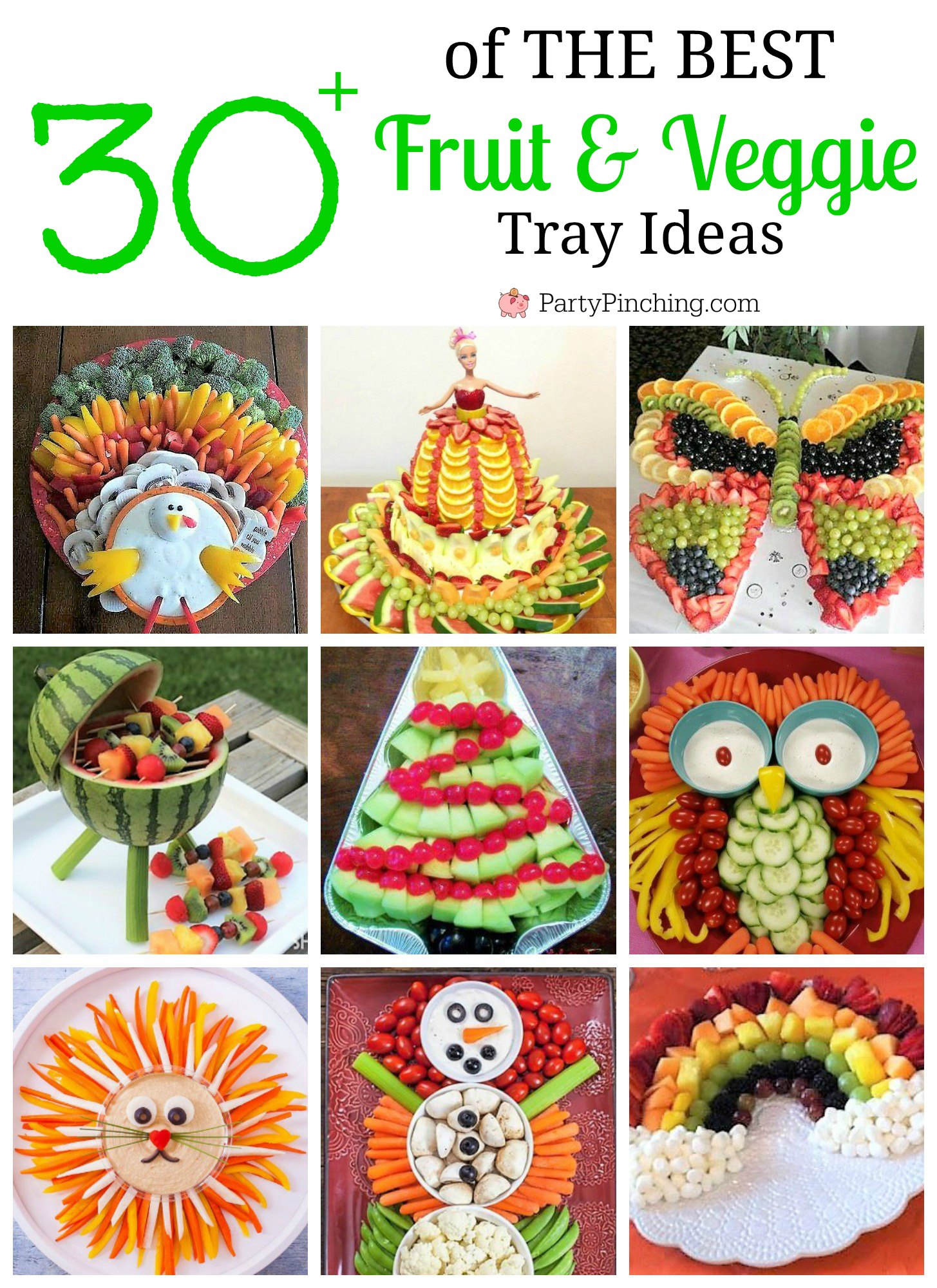 This butterfly fruit tray is one of my favorites, using green grapes, blueberries, orange & lemon slices, kiwi, & strawberries (via Pinterest – source unknown)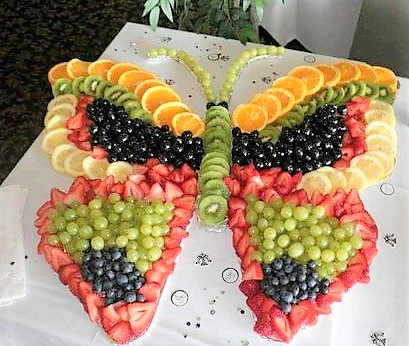 This Barbie fruit tray is AMAZING! by Sonia Etri via VegetableFruitCarving.com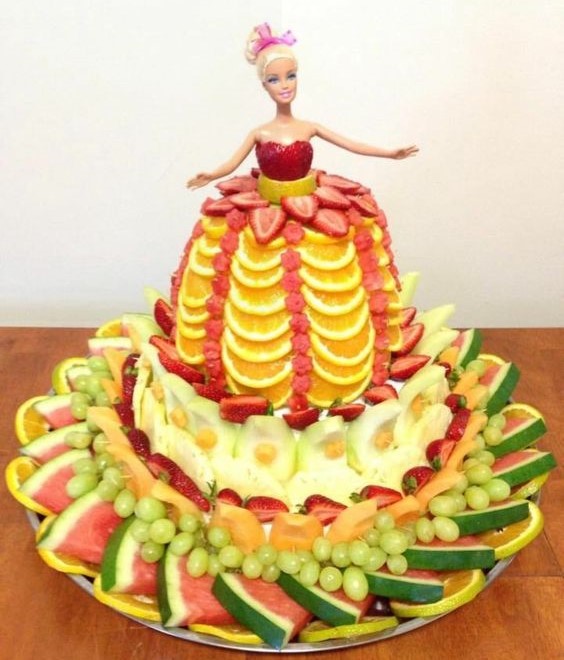 Monster truck fruit tray is so cool! by Desert Chica
Purchase this Serving Tray for your next party! Affiliate Link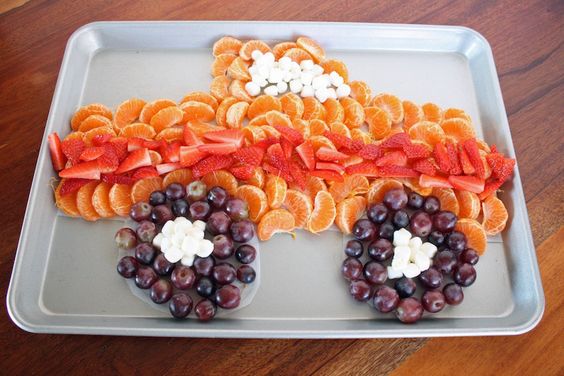 Beach Ball Fruit Platter – perfect treat for all of your summer parties! via shapinguptobeamom.com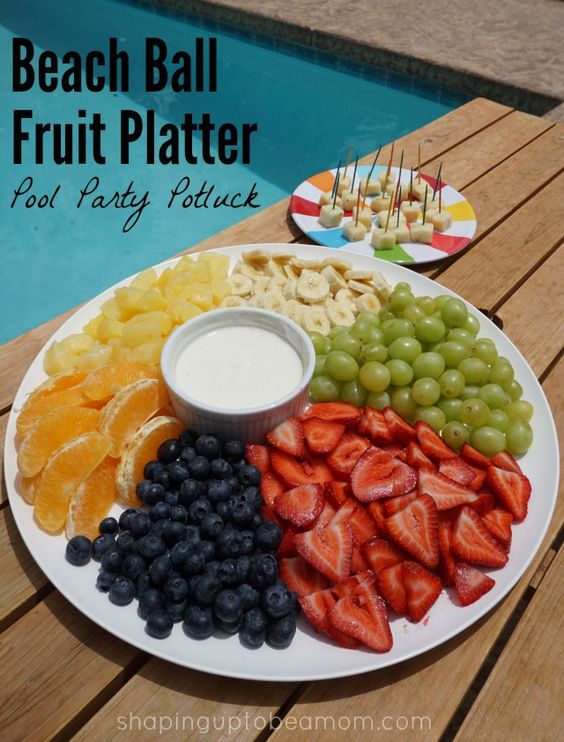 This is my favorite platter for Thanksgiving – a turkey veggie platter! via Pinterest (source unknown)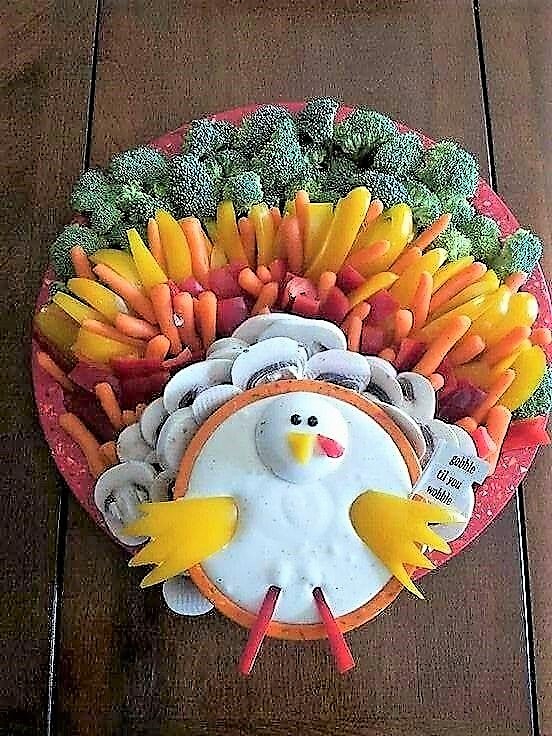 Adorable pineapple flowers by One Crafty Thing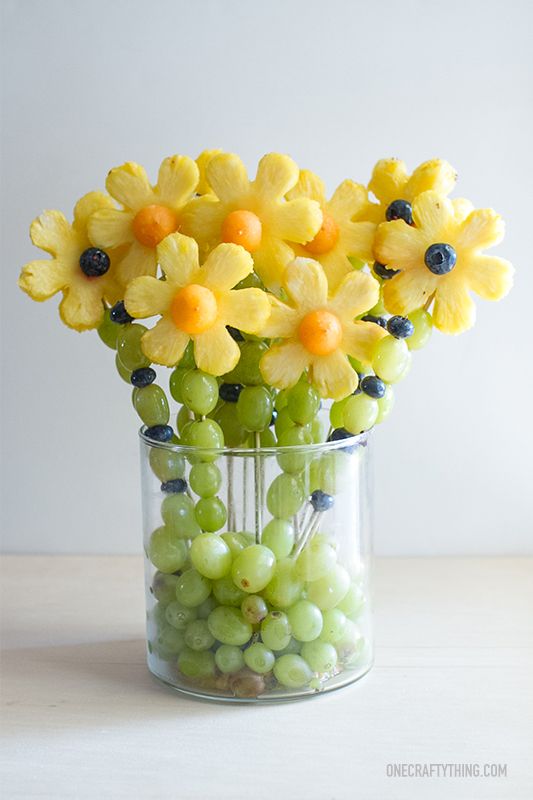 Cute pineapple bunny fruit tray – fun for the kids on Easter! By Savory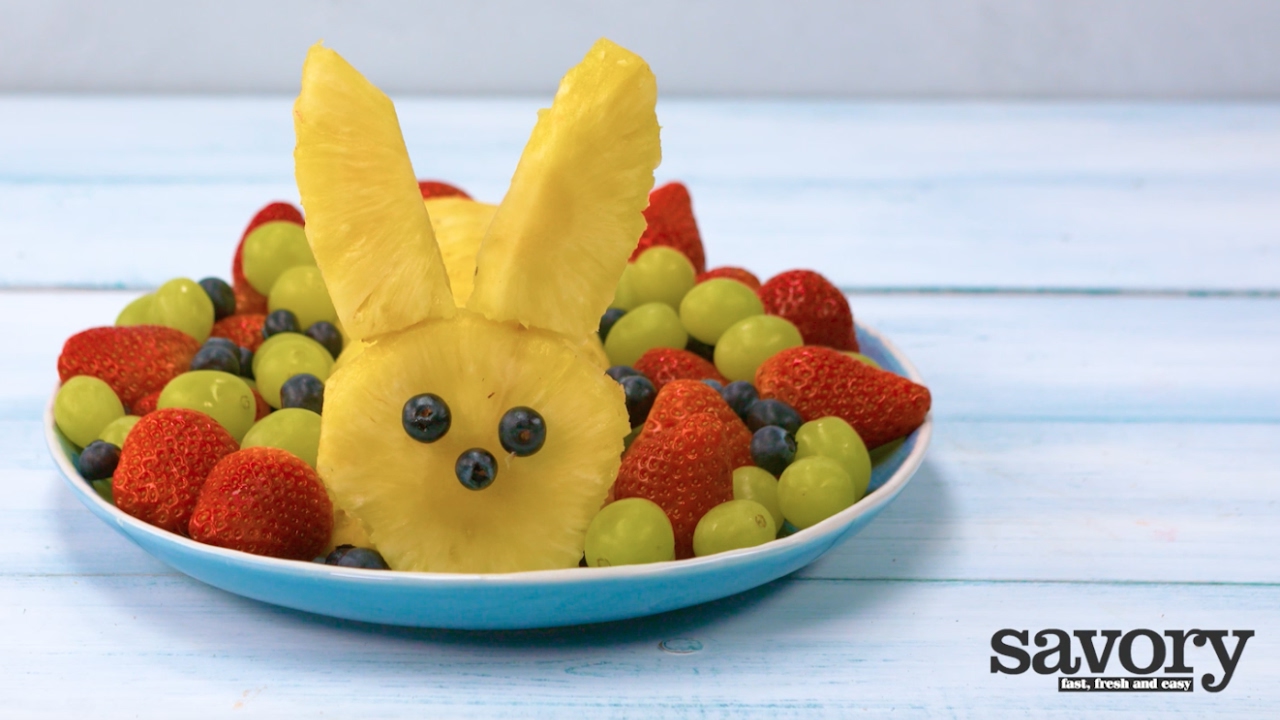 Super cute Pineapple birds and nest! via Pinterest (source unknown)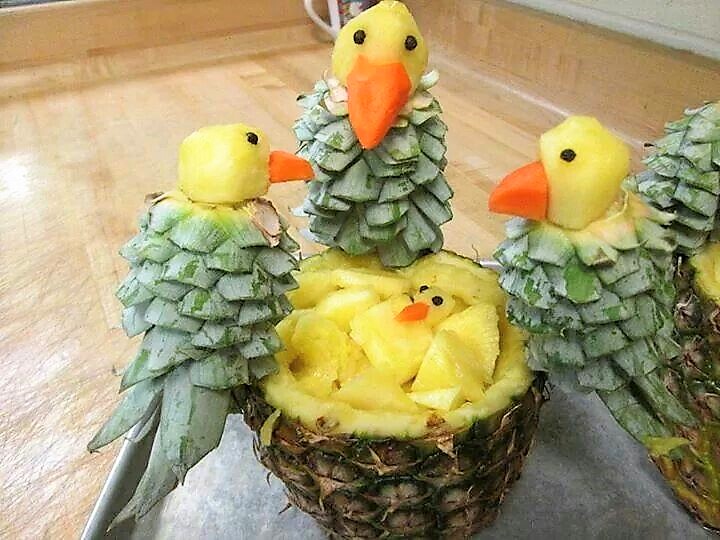 Adorable owl veggie tray. So cute for Thanksgiving! via Pinterest (source unknown)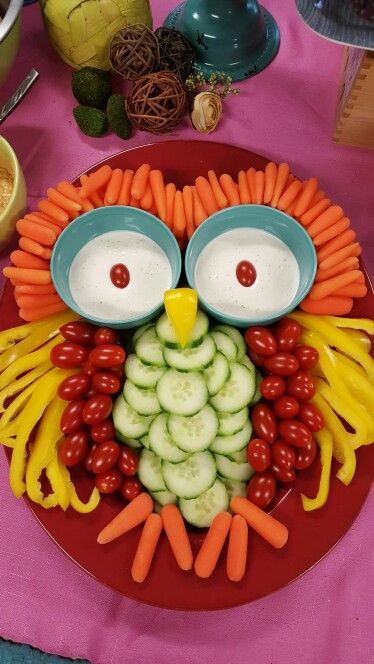 Cute Jack-o-Lantern pumpkin veggie tray for Halloween via Siriously Delicious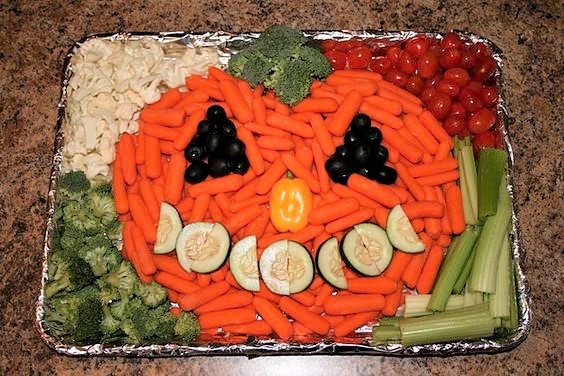 How adorable is this Dolphin banana fruit tray? I love it! via Pinterest (source unknown)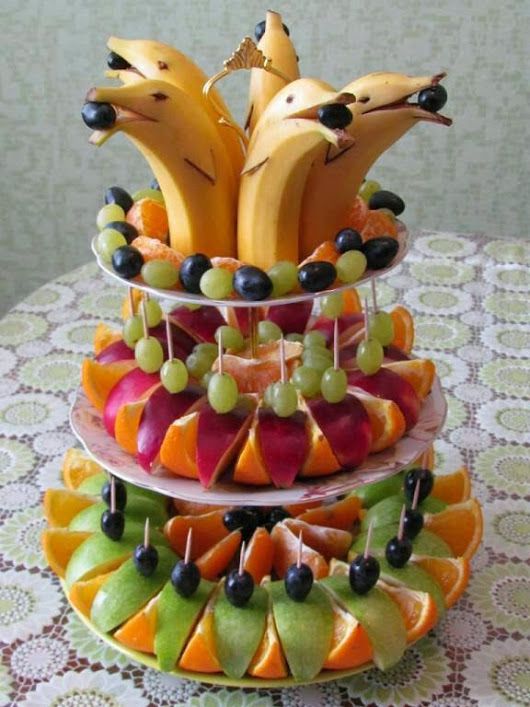 Watermelon teapot – so cute! by Watermelon.org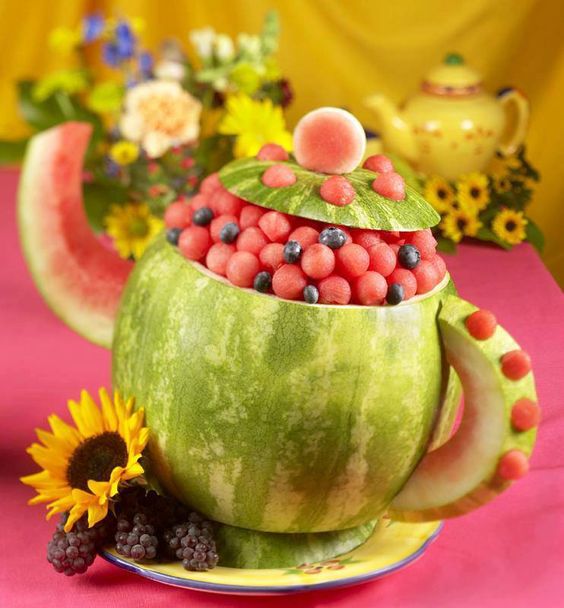 Veggie skeleton tray – perfect for Halloween! via Feeding Frenzy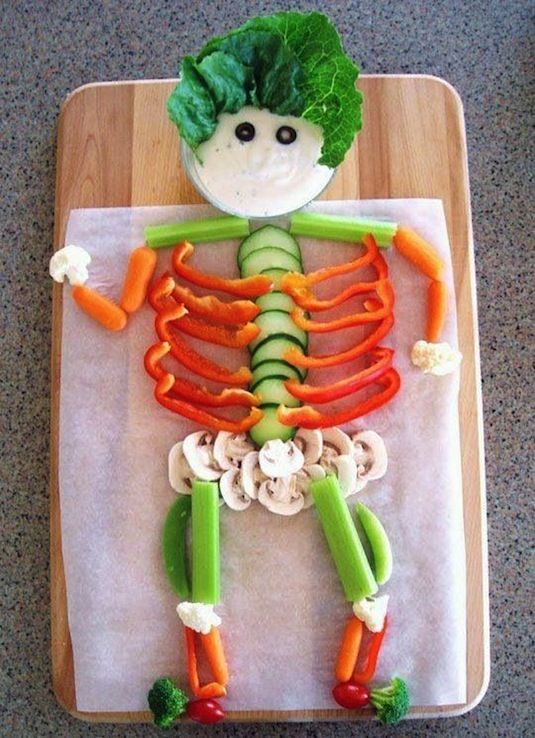 Holiday Joy veggie platter by Modern Parents Messy Kids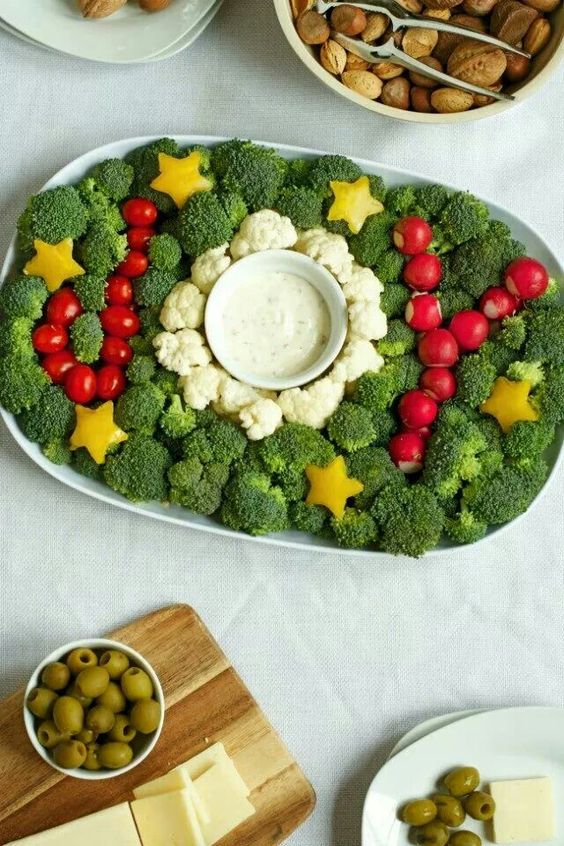 Pretty pineapple palm tree fruit tray by ehow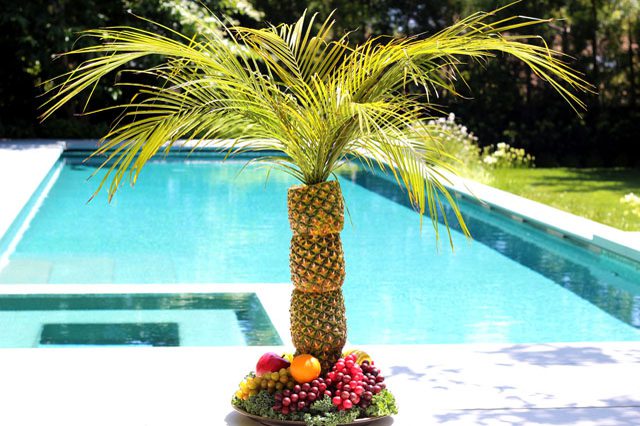 Adorable Hello Kitty fruit tray via Flickr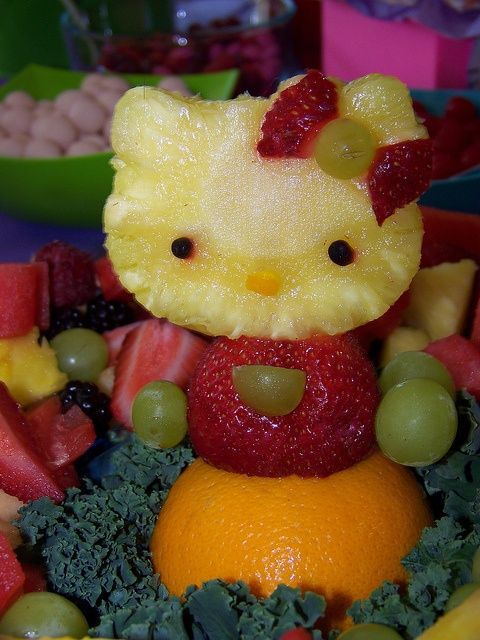 This watermelon BBQ is so barbacute. by She Knows.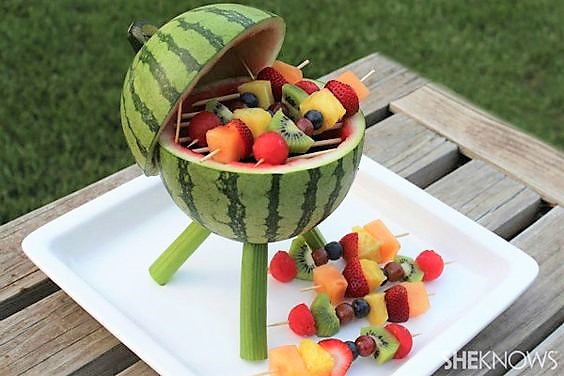 Thanksgiving turkey fruit platter by Party Pinching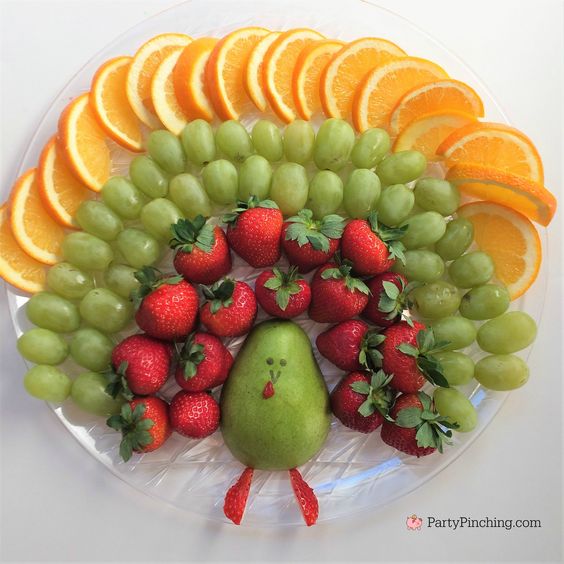 Tea party fruit cups by Draw Pilgrim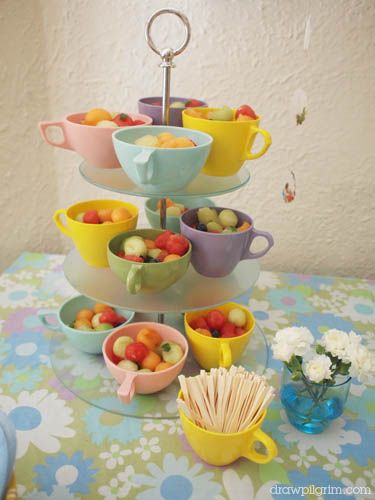 Fruit monkeys via LangeLuau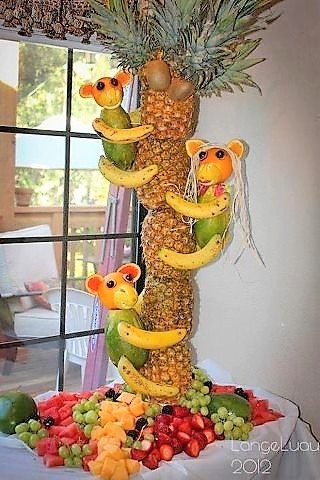 Lion Veggie tray & hummus dip by Eating Richly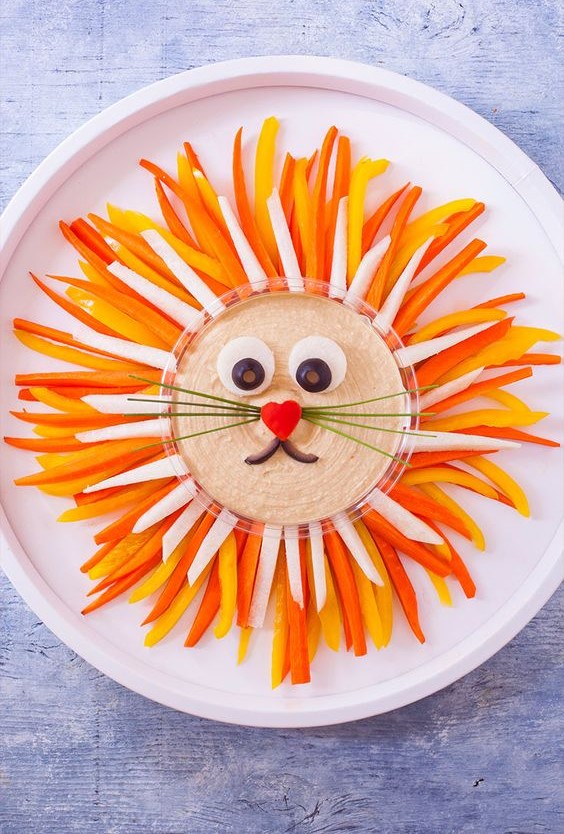 Flower vegetable tray by Decoracion Beltran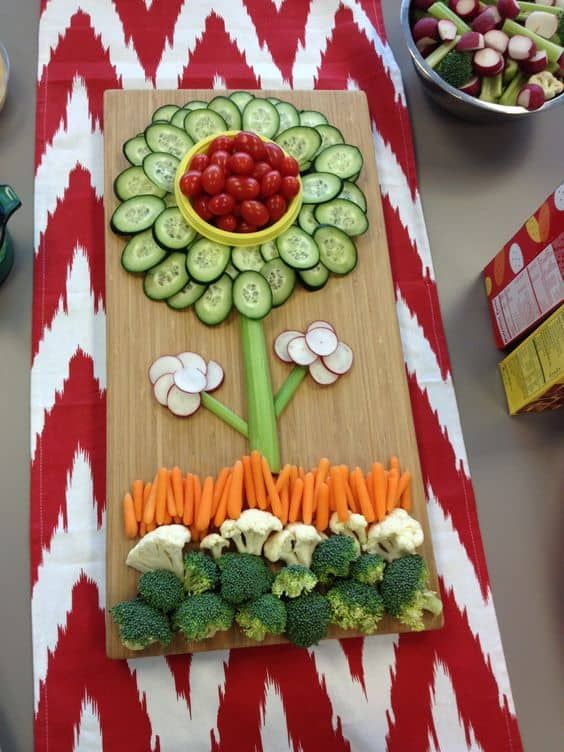 Kids will love this Minion fruit tray! by Director Jewels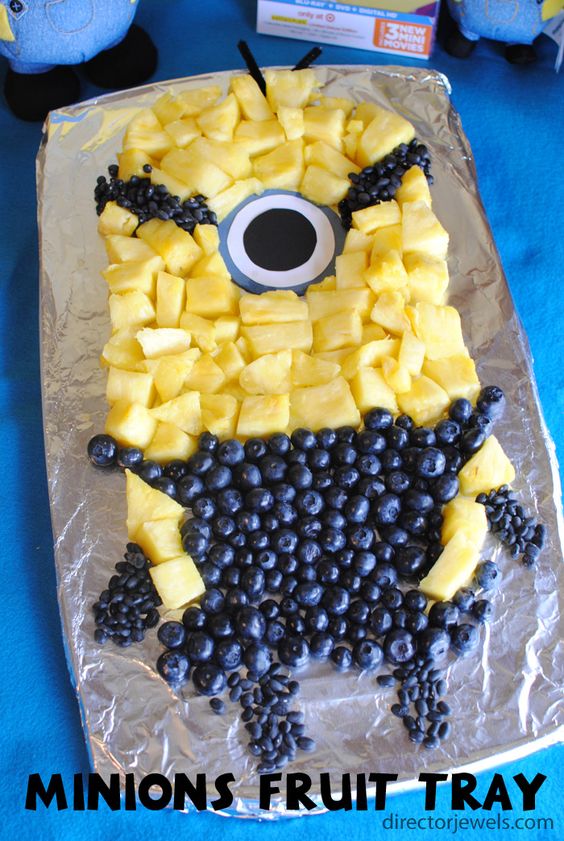 Snowman veggie & dip tray – perfect for the holidays or for a winter snack! by Eating Richly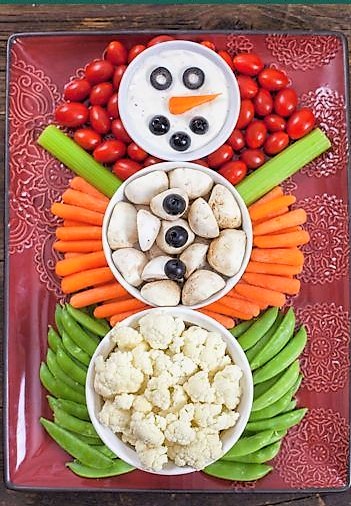 Baby Buggy fruit tray via Chocolates:)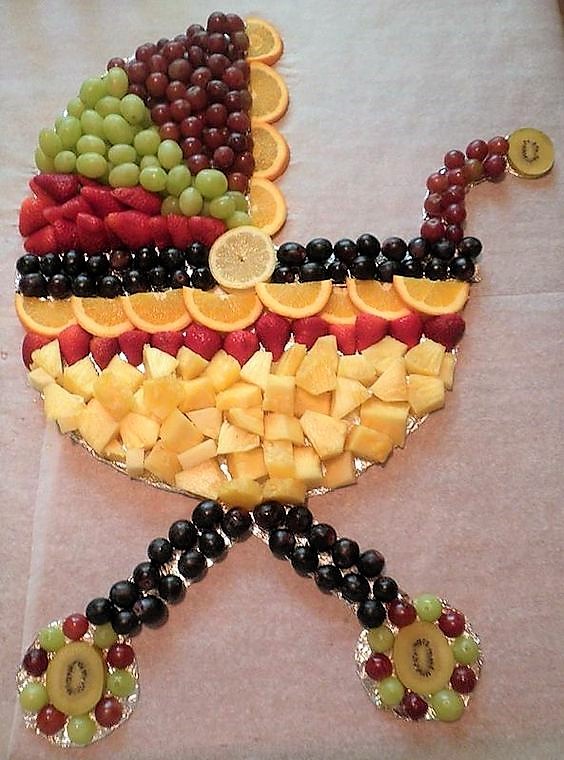 Awesome melon shark by Spoonful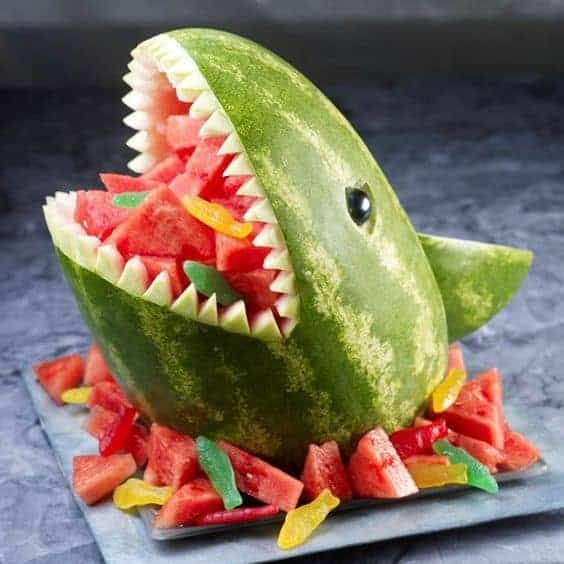 Pretty wreath fruit platter via Pinterest (source unknown)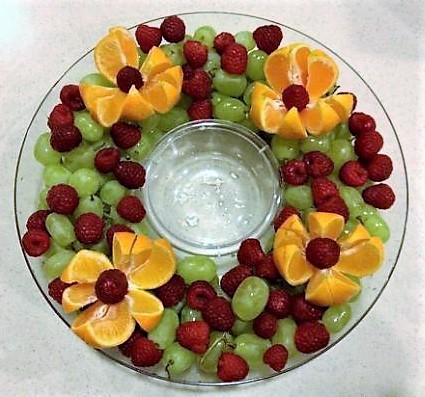 Teenage Mutant Ninja Turtle fruit & veggie platters – how cute are these?!! By Kitchen Fun with My 3 Sons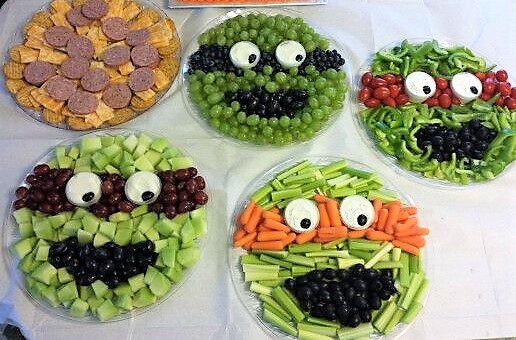 Christmas ornament veggie tray by Feed Inspiration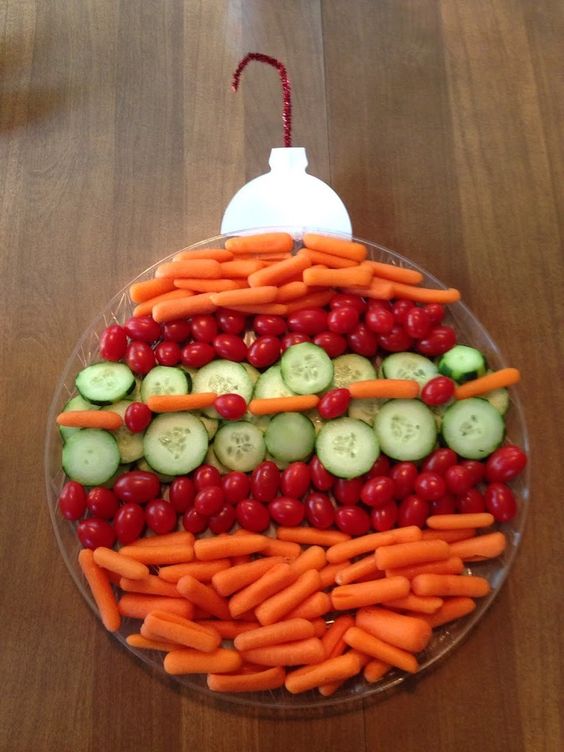 Valentine's Day heart fruit tray — just beautiful by Eating Richly
Easter bunny carrot vegetable tray via Pinterest (source unknown)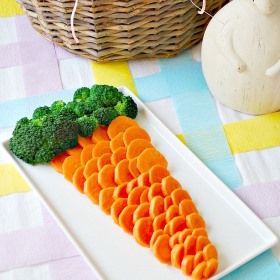 Whooooo wouldn't love this owl fruit tray? via Pinterest (unknown)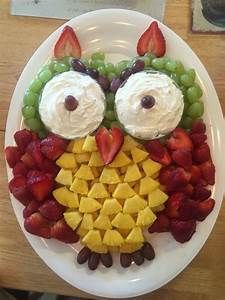 Pretty Palm Tree fruit tray – perfect for a summer party! via Pinterest (source unknown)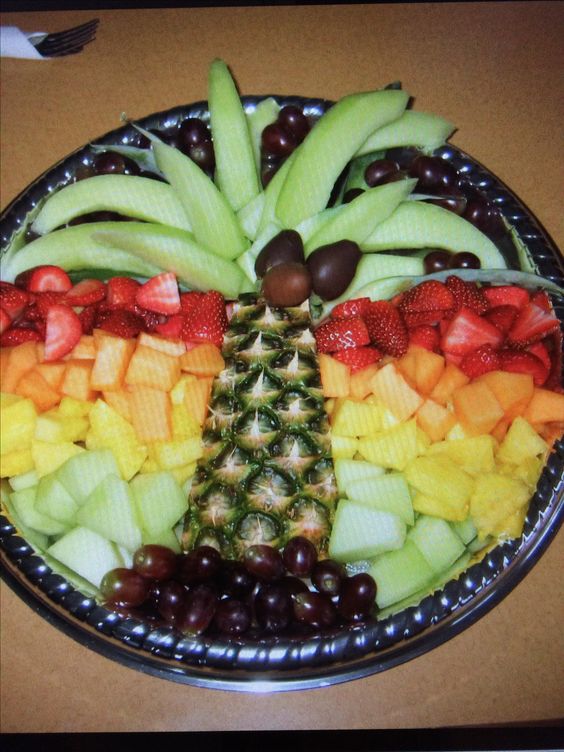 Easter Bunny fruit tray by Produce Moms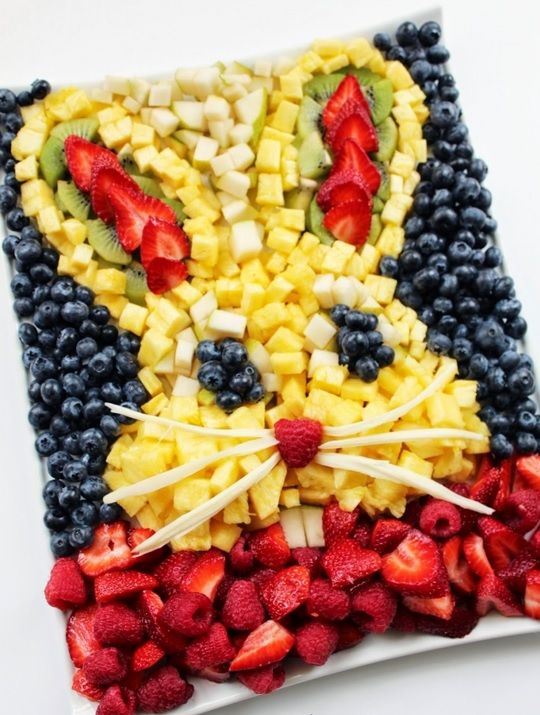 Fruit Christmas tree tray by Kitchen Fun with My 3 Sons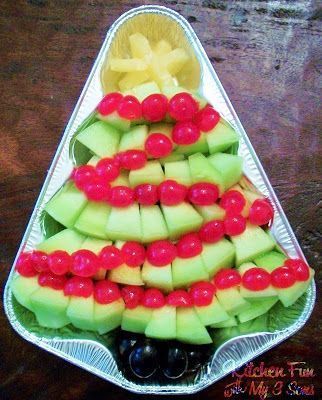 Adorable Sesame Street Fruit & Veggie Trays! by the Produce Mom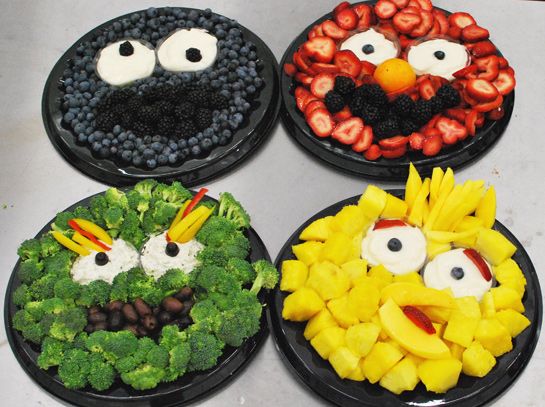 Pretty fruit ice cream cones by Giggles Galore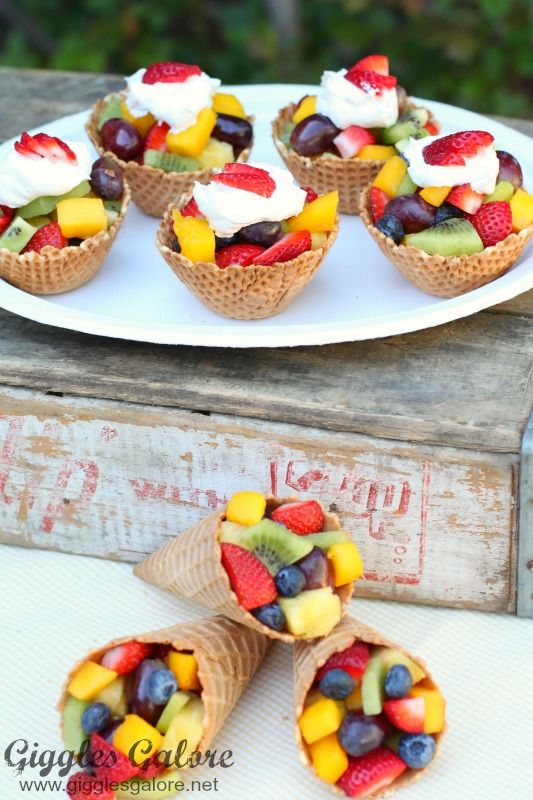 Rainbow fruit tray by Rainbow Birthday Party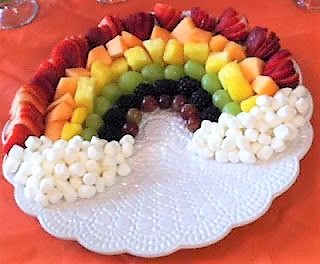 BEST Fruit & Veggie Tray Ideas Roundup is great for parties and holidays – DIY from Party Pinching!