BEST ROYAL ICING RECIPE FOR COOKIES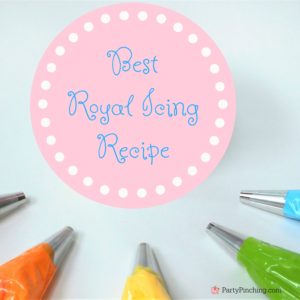 3 tablespoons meringue powder
3 tablespoons meringue powder
4 cups sifted confectioners' sugar
4 cups sifted confectioners' sugar
5 -6 tablespoons lukewarm water
Place sugar and Meringue powder in a bowl and stir together.
Add water and mix on low to medium speed with a stand mixer for 7-10 minutes.  If using hand mixer, increase the time and beat until icing loses it's sheen.
To thin icing to desired consistancy, add 1 teaspoon of water at a time.
To prevent drying out, keep the bowl and icing tips covered with a damp towel.
Will keep for two weeks stored in an airtight container at room temperature.
Whip again before using.