Brownie Grill Bites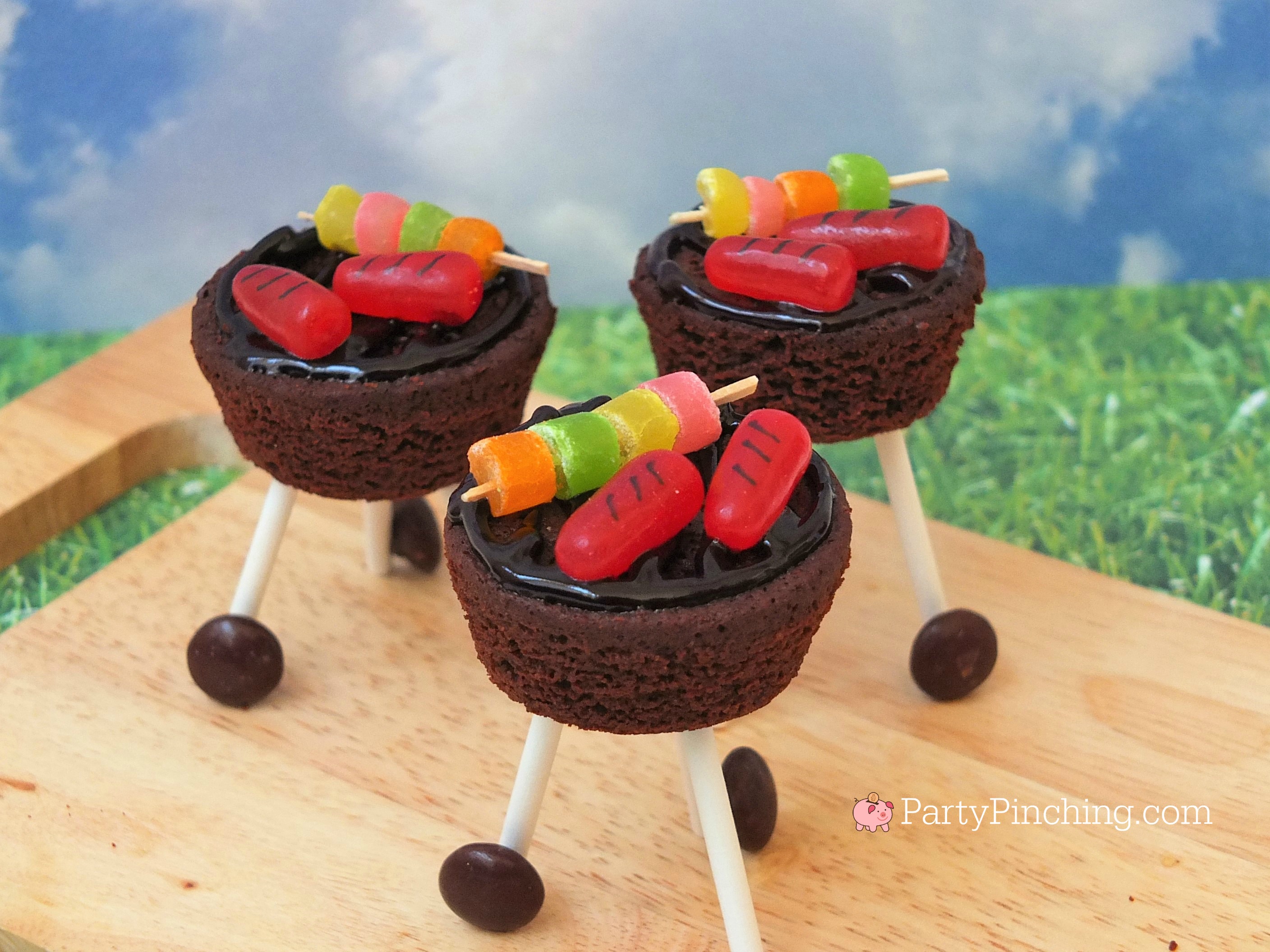 6 Little Brownie Bites (such as Entenmann's)
6 Little Brownie Bites (such as Entenmann's)
1 (.67 oz.) tube of black writing gel
1 (.67 oz.) tube of black writing gel
12 red Mike and Ike candies
12 red Mike and Ike candies
2 green Mike and Ike candies
2 green Mike and Ike candies
2 yellow Mike and Ike candies
2 yellow Mike and Ike candies
2 pink Mike and Ike candies
2 pink Mike and Ike candies
black food writer
black food writer
6 toothpicks
6 toothpicks
18 lollipop sticks
18 lollipop sticks
½ cup chocolate melted candy coating
½ cup chocolate melted candy coating
12 dark brown M&M's
With the black writing gel, make a circle around the top edge of the brownie bite. Then make grill lines with the writing gel inside of the circle.
Using the black edible marker, make little grill marks on the red Mike & Ike candies so they look like hot dogs. Place hot dogs on top of brownie grill.
Slice the green, yellow, orange and pink Mike & Ike candies into thirds.
Place one sliced Mike & Ike of each color onto a toothpick for the skewer. Place on brownie grill.
Cut lollipop sticks into approximately 2" lengths. Push 2 sticks into the bottom of the brownie.
Melt chocolate candy coating wafers according to package instructions.
Attach the M&M's to the bottom of the lollipop sticks for wheels using the melted candy coating.