Cute Monkey Cupcakes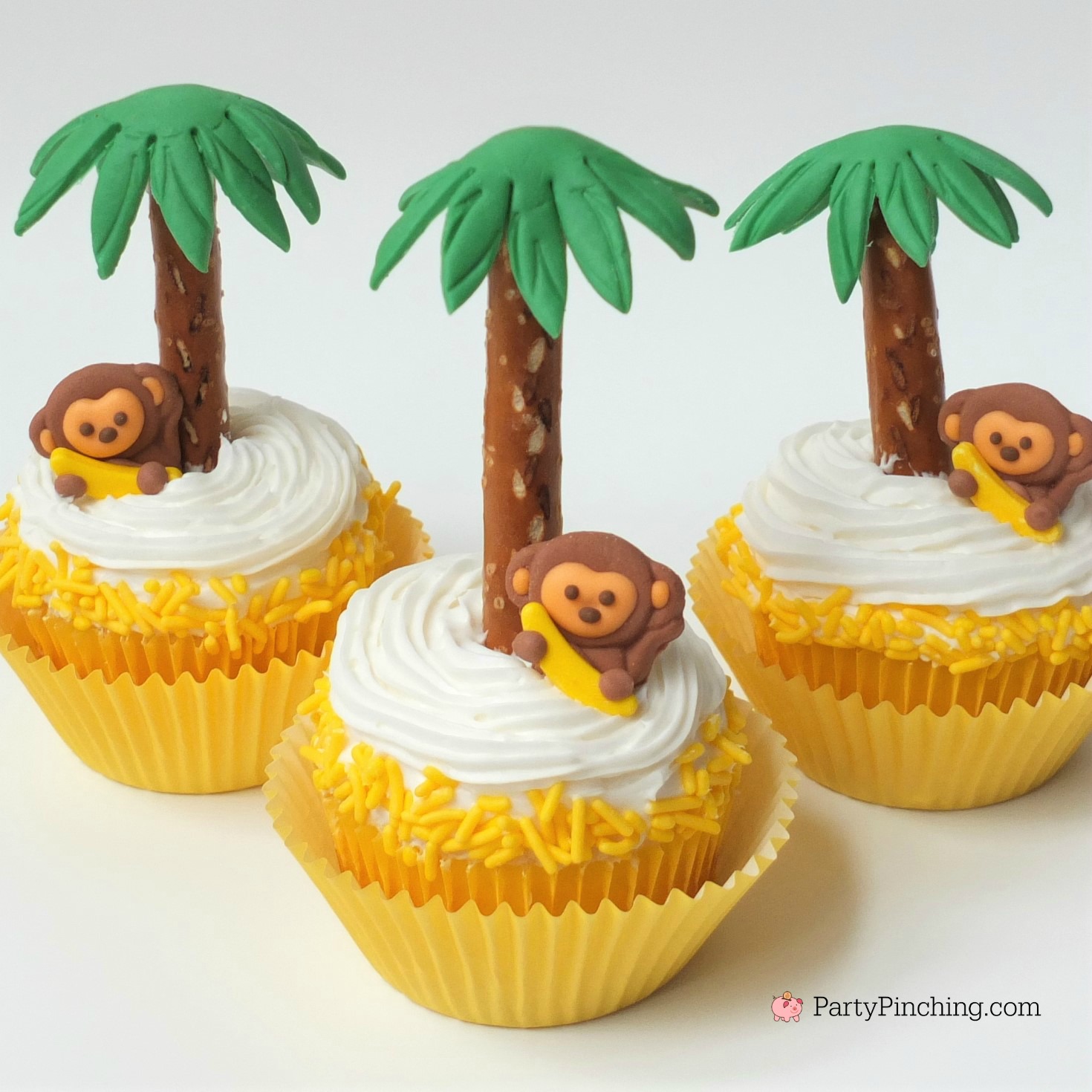 Your favorite cupcake recipe
Wilton white icing pouch with tips (8 oz.)
Wilton yellow jimmy sprinkles
Pretzel rods
Green fondant
Wilton Monkey & Banana decorating icing toppers
Daisy cookie/fondant cutter
Bake cupcakes according to recipe.
Using the star tip included with the Wilton white icing pouch, pipe on frosting on top of the cake.
Pour the yellow sprinkles in a dish and roll the edges of the cupcake in the sprinkles.
Snap a pretzel rod in half and place in the middle of the cupcake.
Roll out green fondant and cut out a daisy shape using the daisy cutter (if you offset it a little and push down slightly it will make a "leaf look").
Press the fondant daisy on top of the pretzel rod.  You can attach with a little water if desired.
Add the cute Wilton Monkey!