Cute Marshmallow Chicks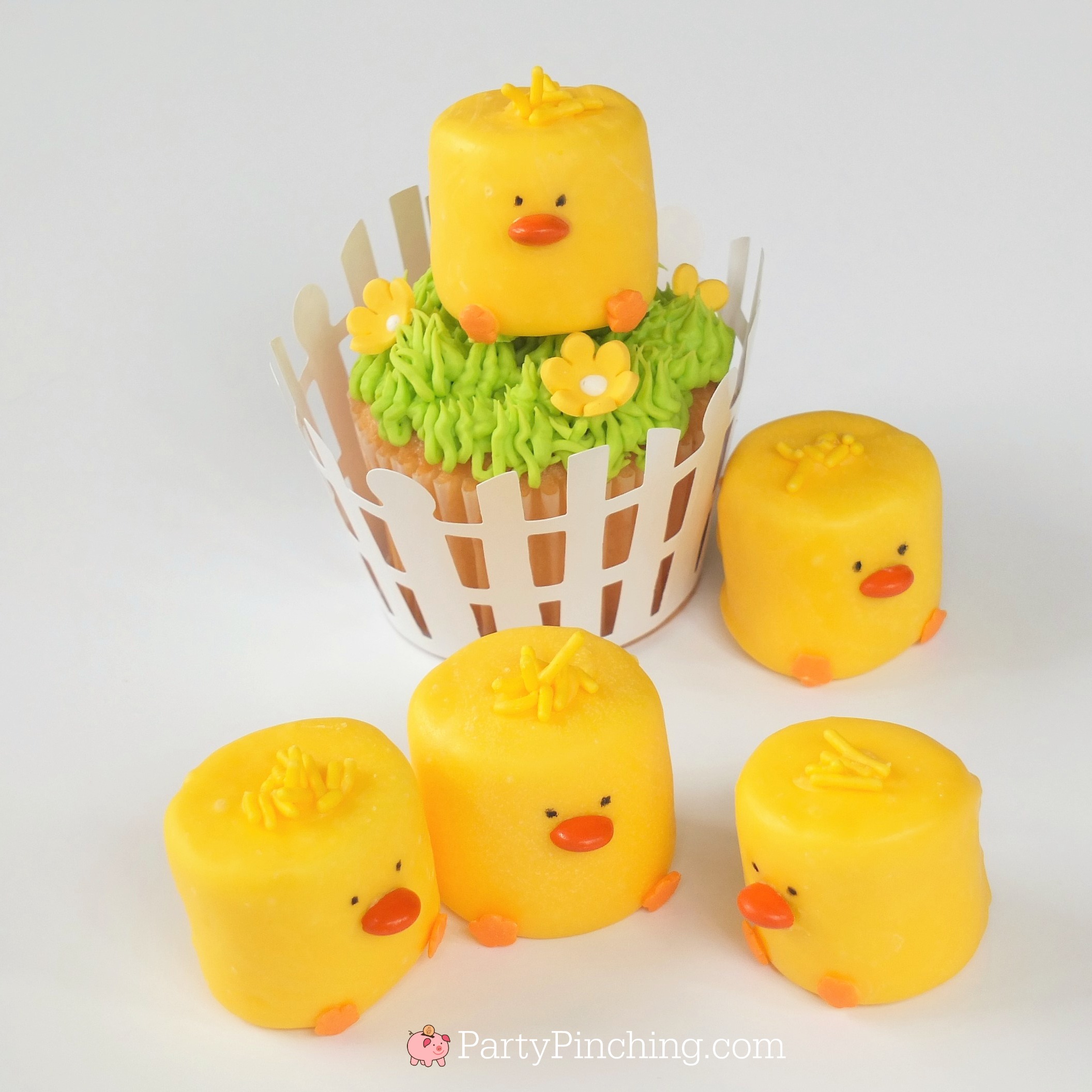 Marshmallows (regular size)
Marshmallows (regular size)
Wilton yellow candy melts
Wilton yellow candy melts
Wilton yellow jimmies sprinkles
Wilton yellow jimmies sprinkles
mini orange M&M's
mini orange M&M's
orange flower sprinkles
orange flower sprinkles
Wilton black food writer
Melt candy melts according to package instructions.
Place marshmallow on a lollipop stick or wooden skewer and dip into melted candy coating.
Tap the stick on the side of the bowl to remove excess candy coating.
Place stick in styrofoam.
Add yellow jimmies sprinkles on the top of the marshmallow.
Cut orange mini M&M in half. Place half in the middle of the marshmallow for the beak.
Place 2 orange flower sprinkles on the bottom of the marshmallow for feet.
Let dry completely.
Draw on 2 black dots for the eyes with the black food writer.