Year of the Dog Snoopy Cookies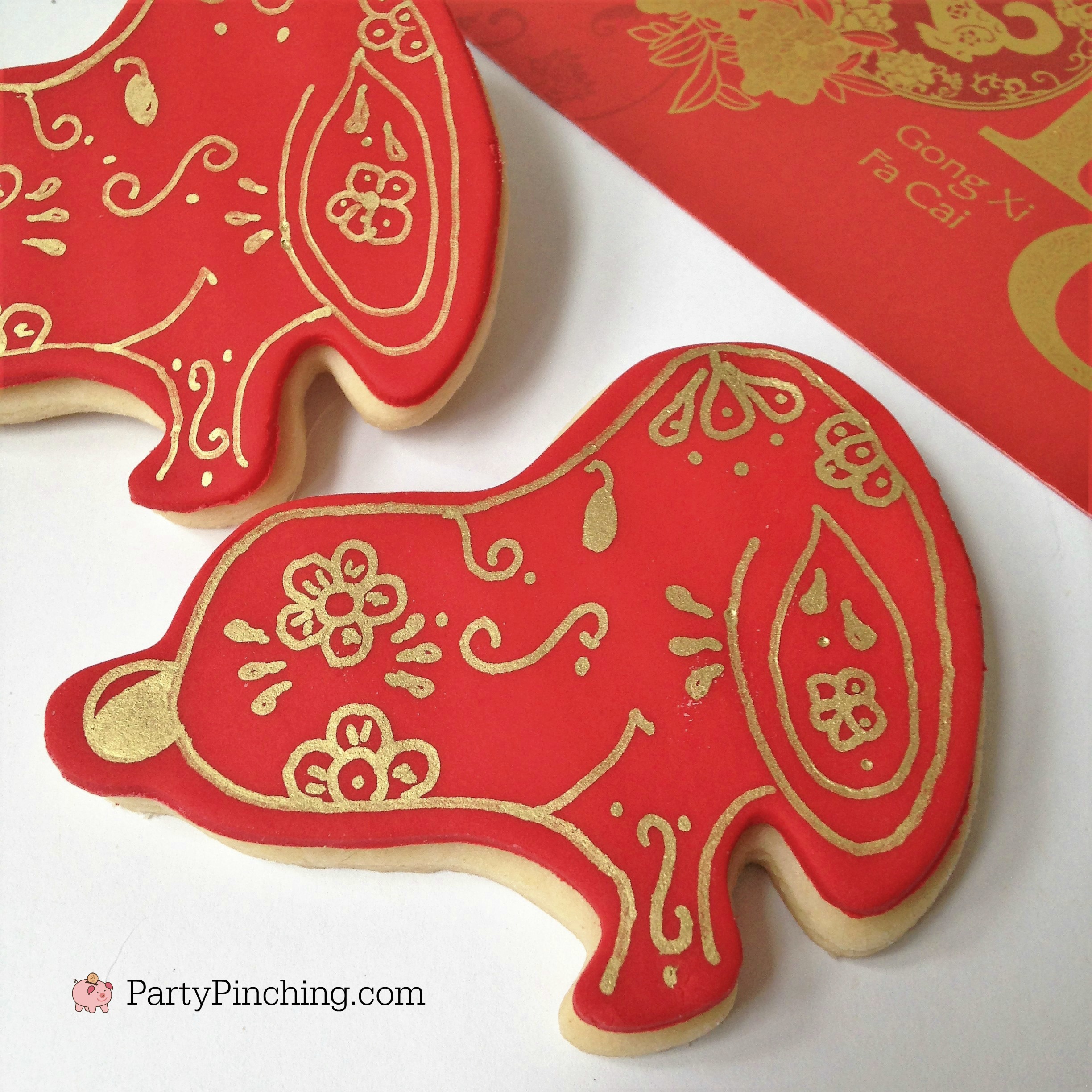 Your favorite sugar cookie recipe
Your favorite sugar cookie recipe
Snoopy cookie cutter
Snoopy cookie cutter
Red cookie icing
Red cookie icing
Food safe paint brush
Food safe paint brush
Gold food color mist or gold pearl dust mixed with a little vodka
Cut out Snoopy shapes from your sugar cookie dough and bake according to your recipe. Let cool completely.
Decorate cookies with red cookie icing. Let dry overnight
Spray gold food color mist in a small bowl (or mix gold luster dust with a small amount of vodka)
With a fine tip food safe paint brush, outline Snoopy's head and make gold designs on the cookie.