Shark Cake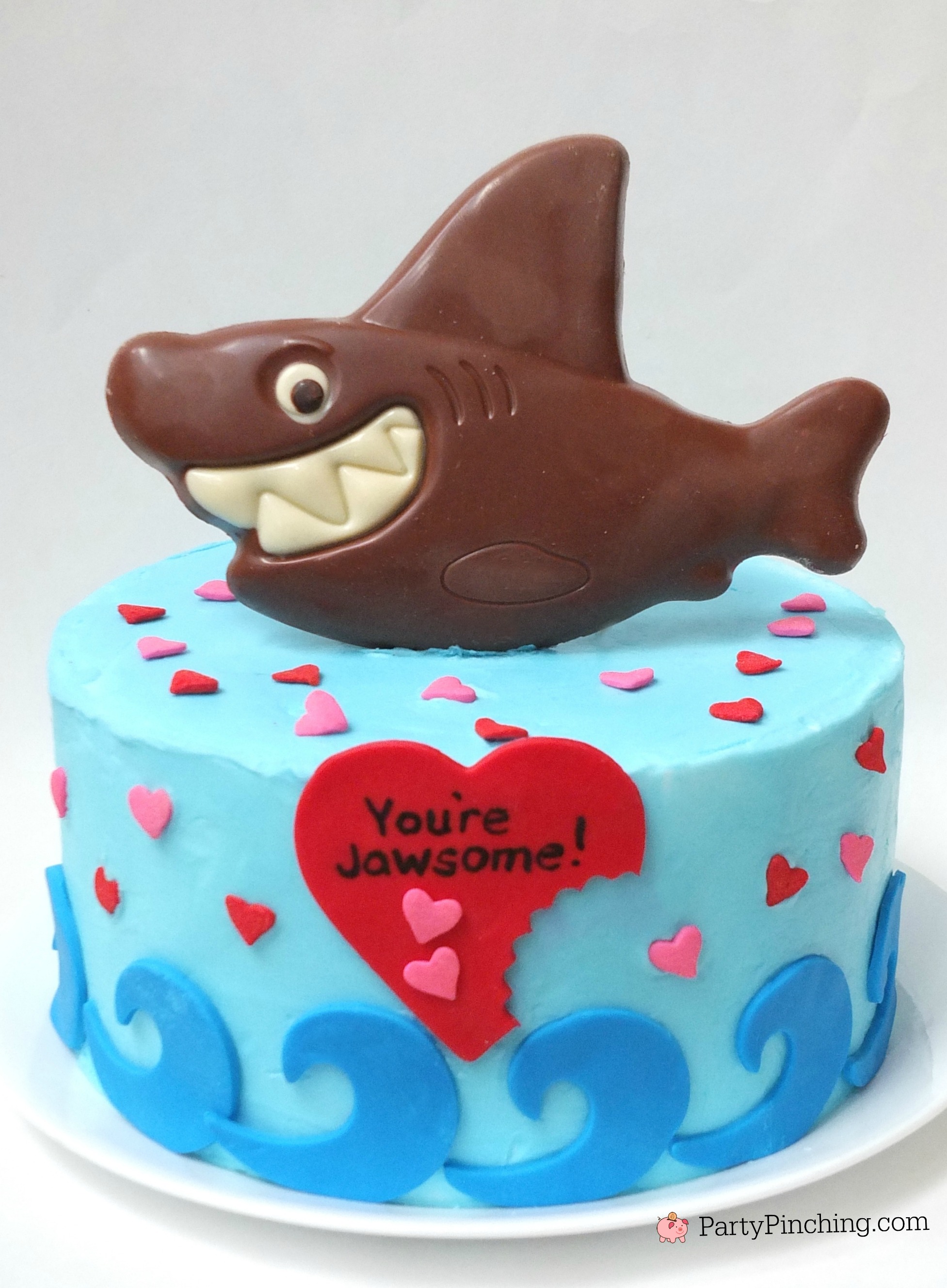 RM Palmer Milk Chocolate Shark with Crispy Rice
RM Palmer Milk Chocolate Shark with Crispy Rice
1 cake frosted blue
1 cake frosted blue
Blue fondant
Blue fondant
Red fondant
Red fondant
Black edible food marker
Black edible food marker
Jumbo heart sprinkles
Jumbo heart sprinkles
Heart cookie cutter
Heart cookie cutter
Wave cookie cutter
Frost cake with blue buttercream frosting.
Cut waves out of blue fondant.
Place fondant waves around the cake.
Roll out red fondant and use heart cutter to make a heart.
Use a small biscuit cutter or mini flower cutter to make a "bite" out of the heart.
With the black edible food marker, write "You're Jawsome" on the red fondant heart.
Place heart on the front of the cake above the waves.
Place the adorable Milk Chocolate Shark with Crispy Rice by RM Palmer on the top of the cake.