Pineapple Party Favors! Aren't these Ferrero Rocher Pineapples adorable? They are the cutest party favor and this DIY candy craft is so easy to do! These little pineapples are perfect for a luau, Hawaiian, pineapple or beach theme party too!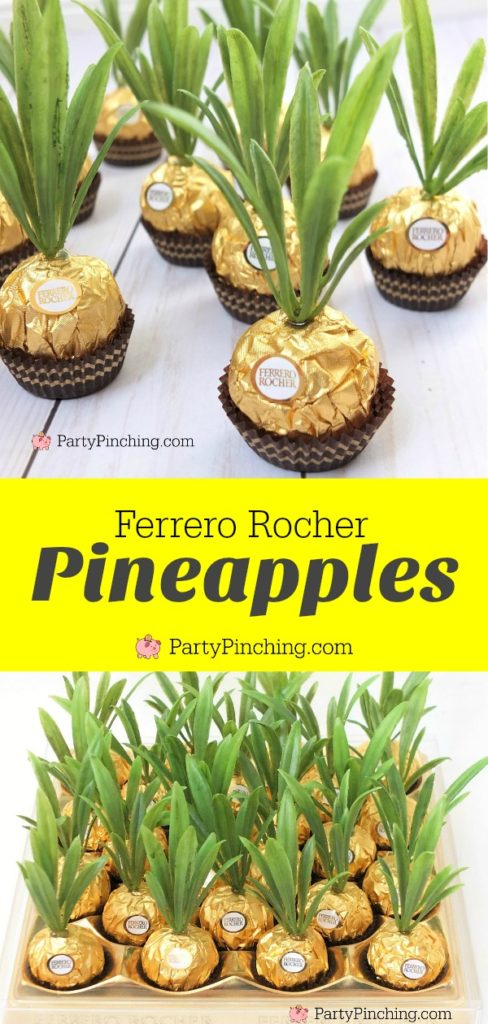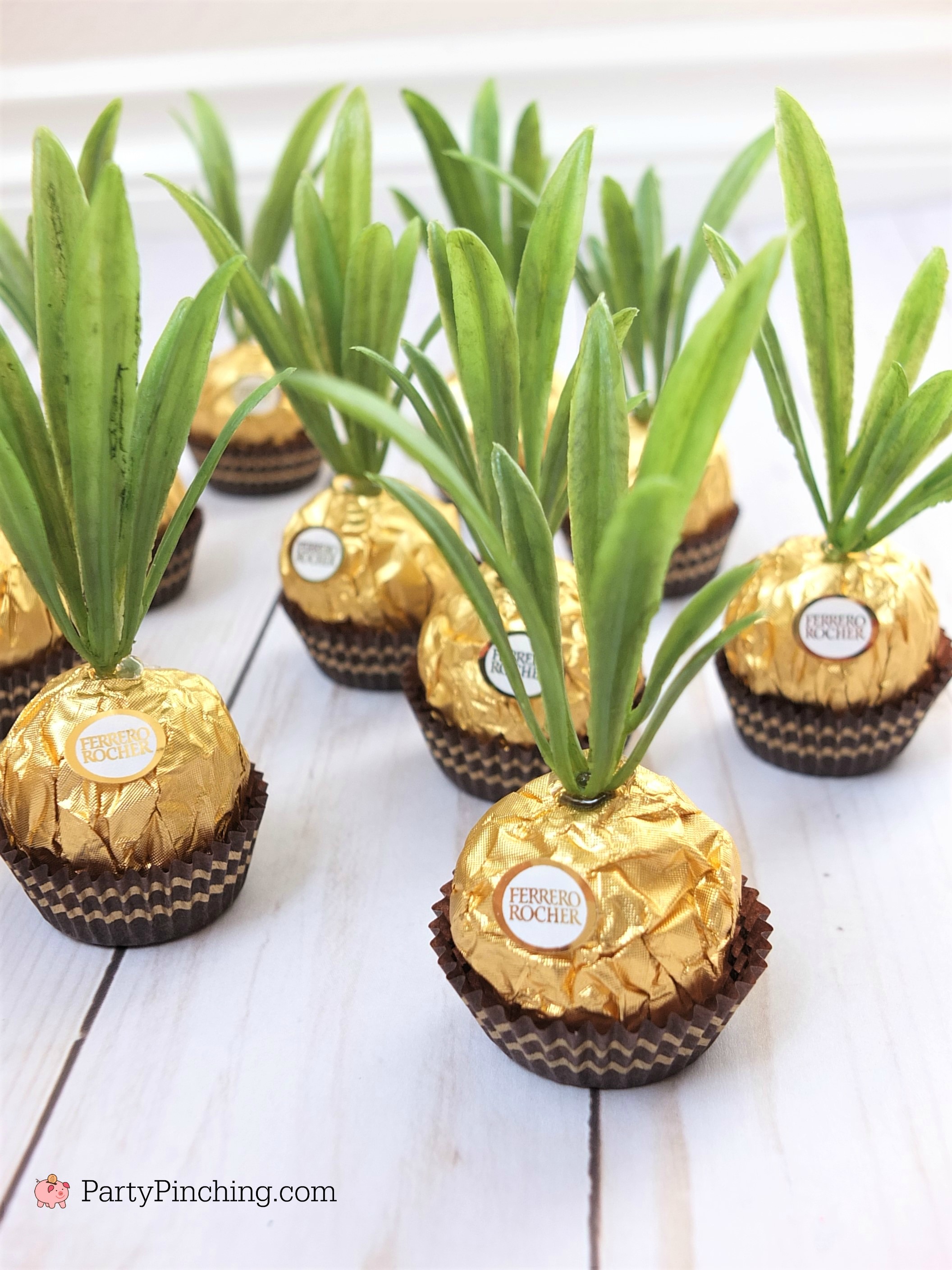 These little cuties couldn't be easier to make – you'll need Ferrero Rocher candies, plastic greenery (I purchased the greenery at Michaels), scissors and a glue gun.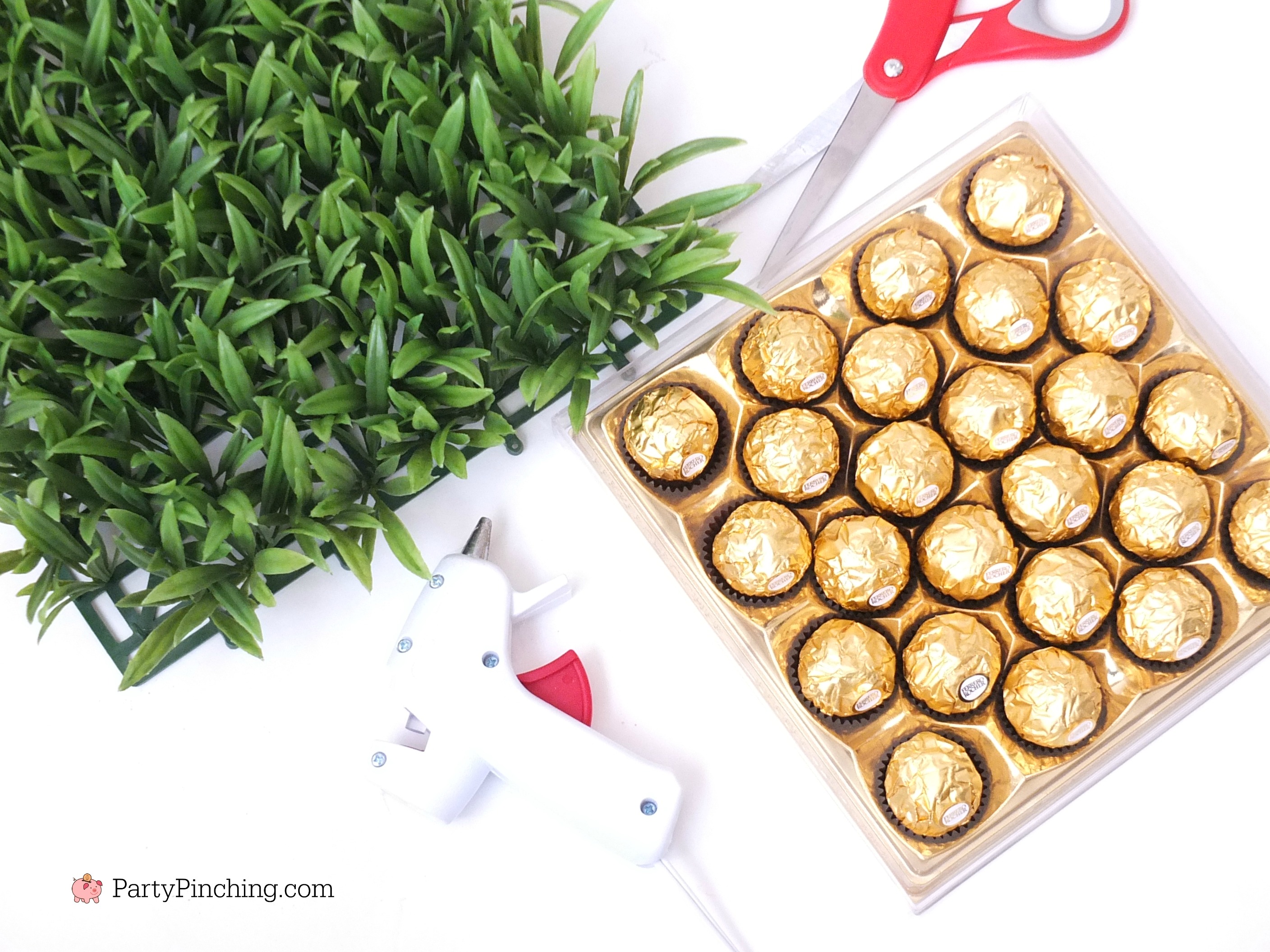 First snip off a little bit of the plastic greenery.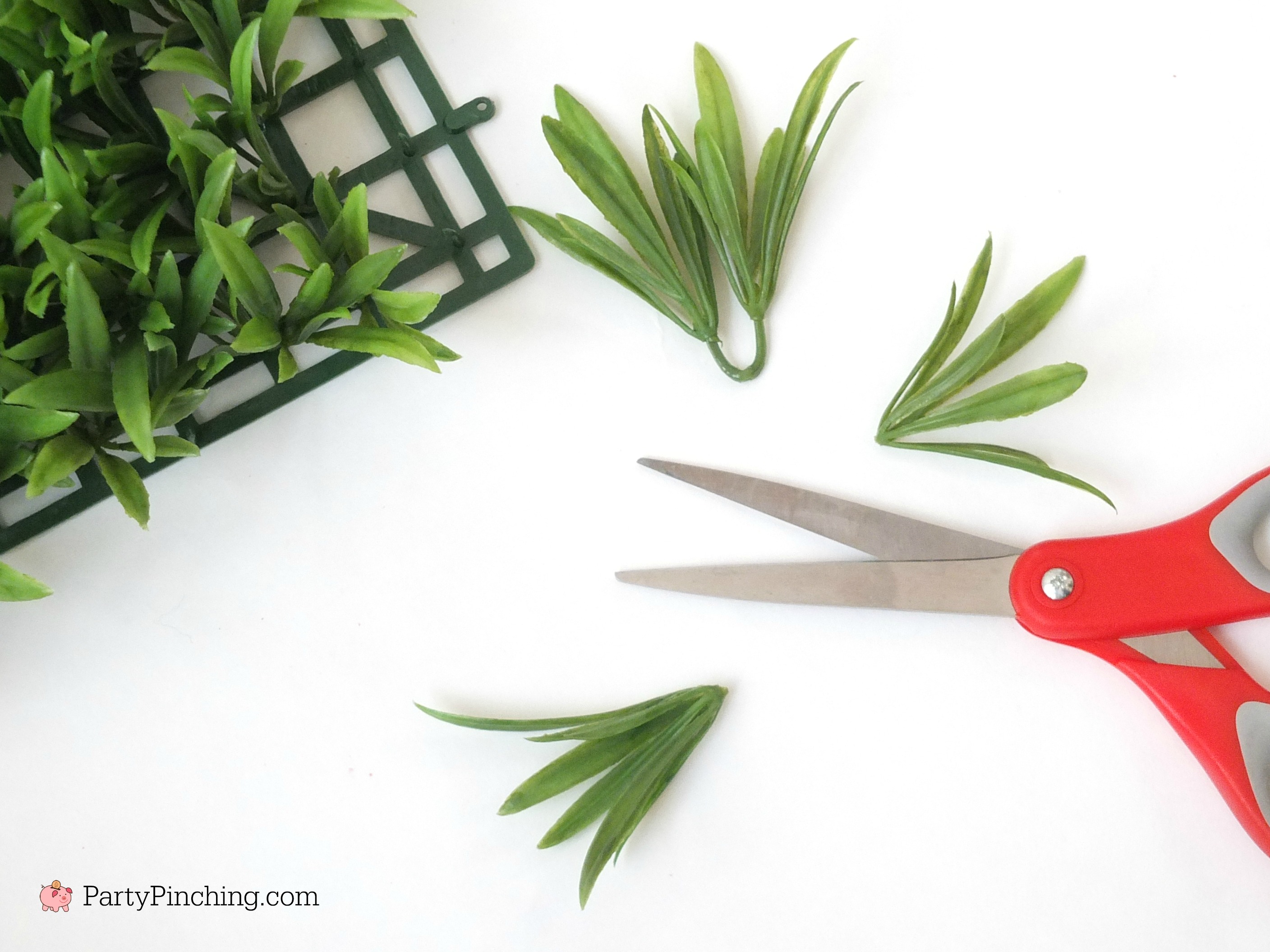 Place a small amount of glue on top of the candy wrapper.  Place the greenery on top of the glue and hold in place until set.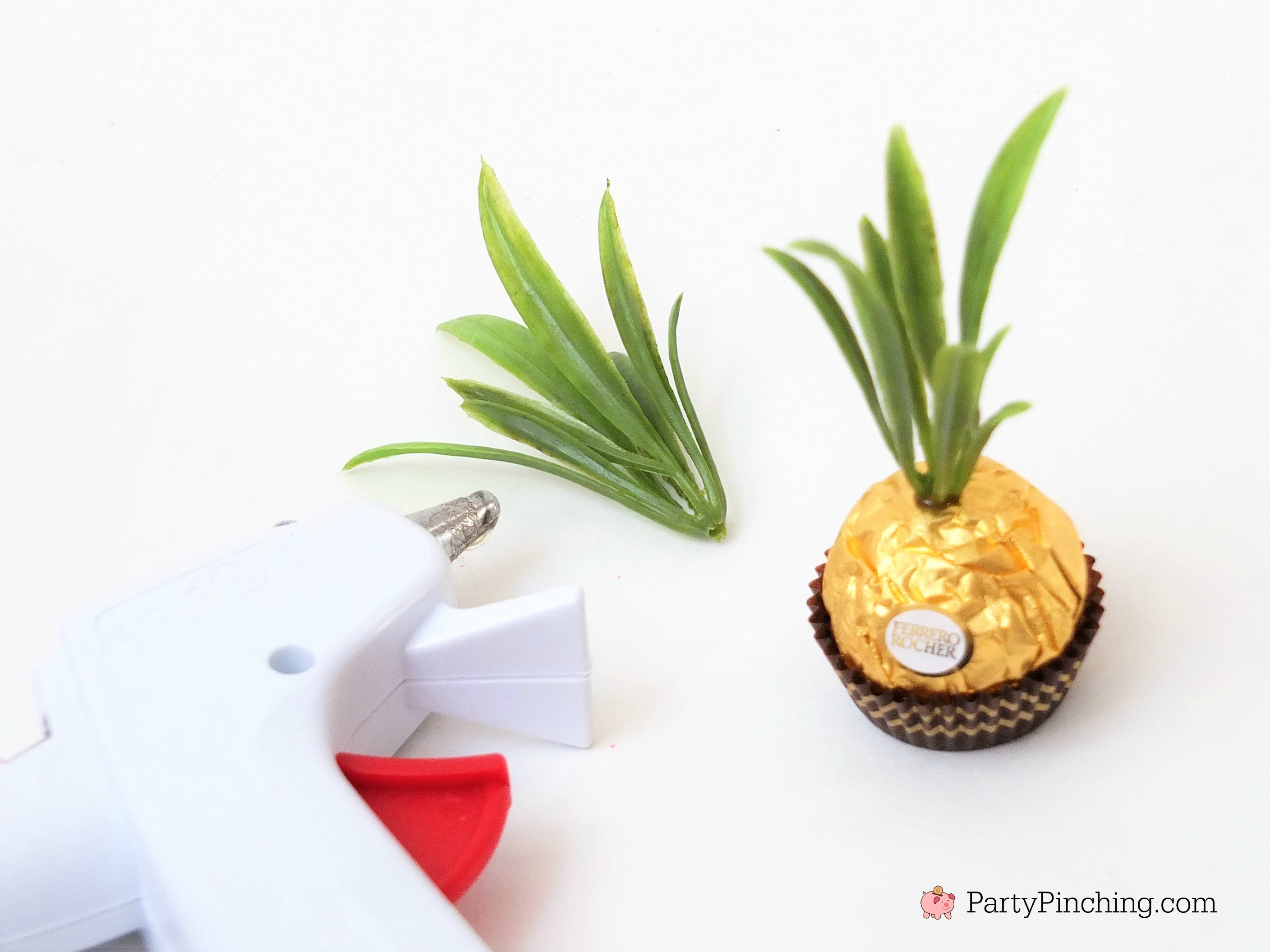 Now you can party like a pineapple!  This treat is PERFECT for me because I'm actually allergic to pineapple.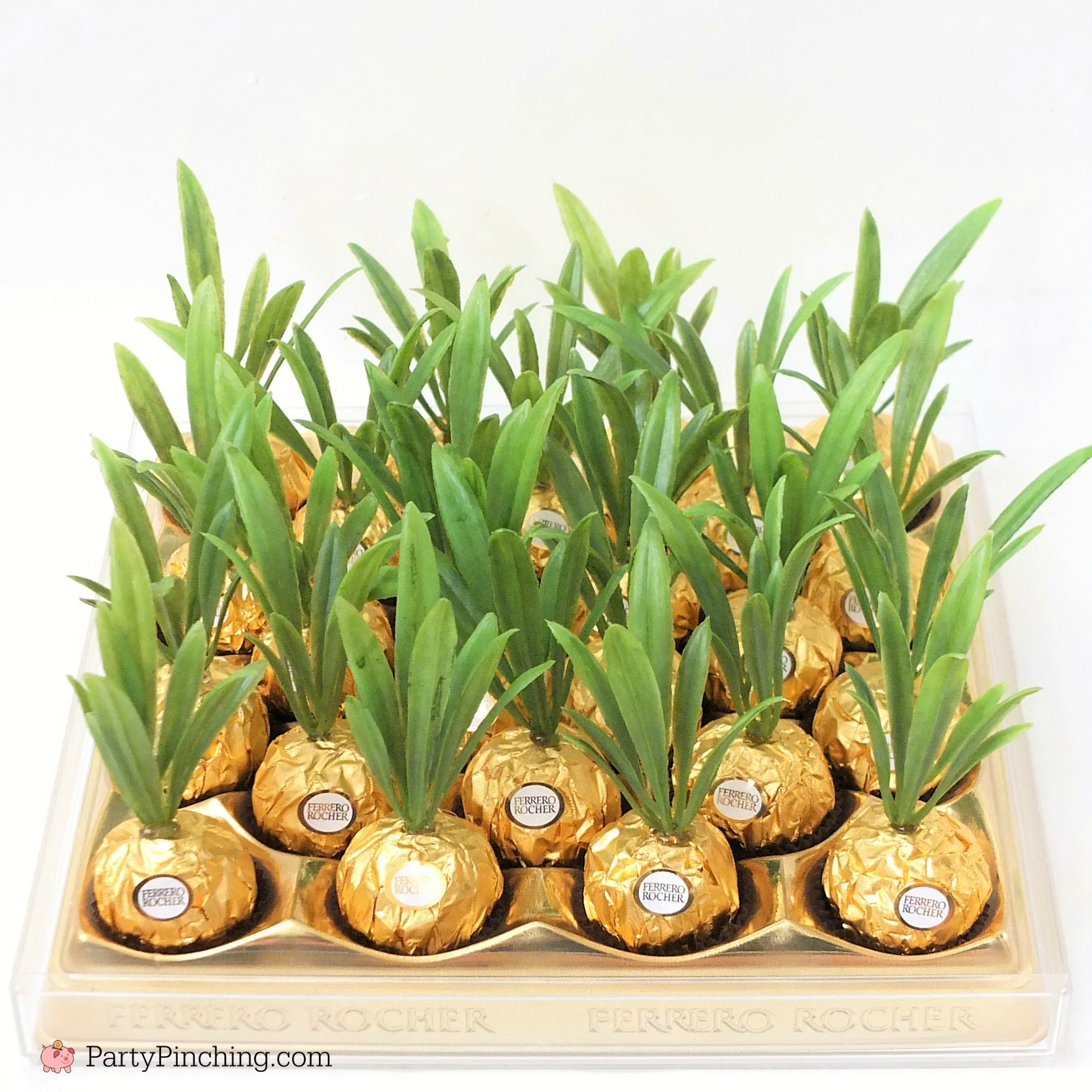 Makes a super cute party favor for a pineapple, Hawaiian, luau or beach theme party!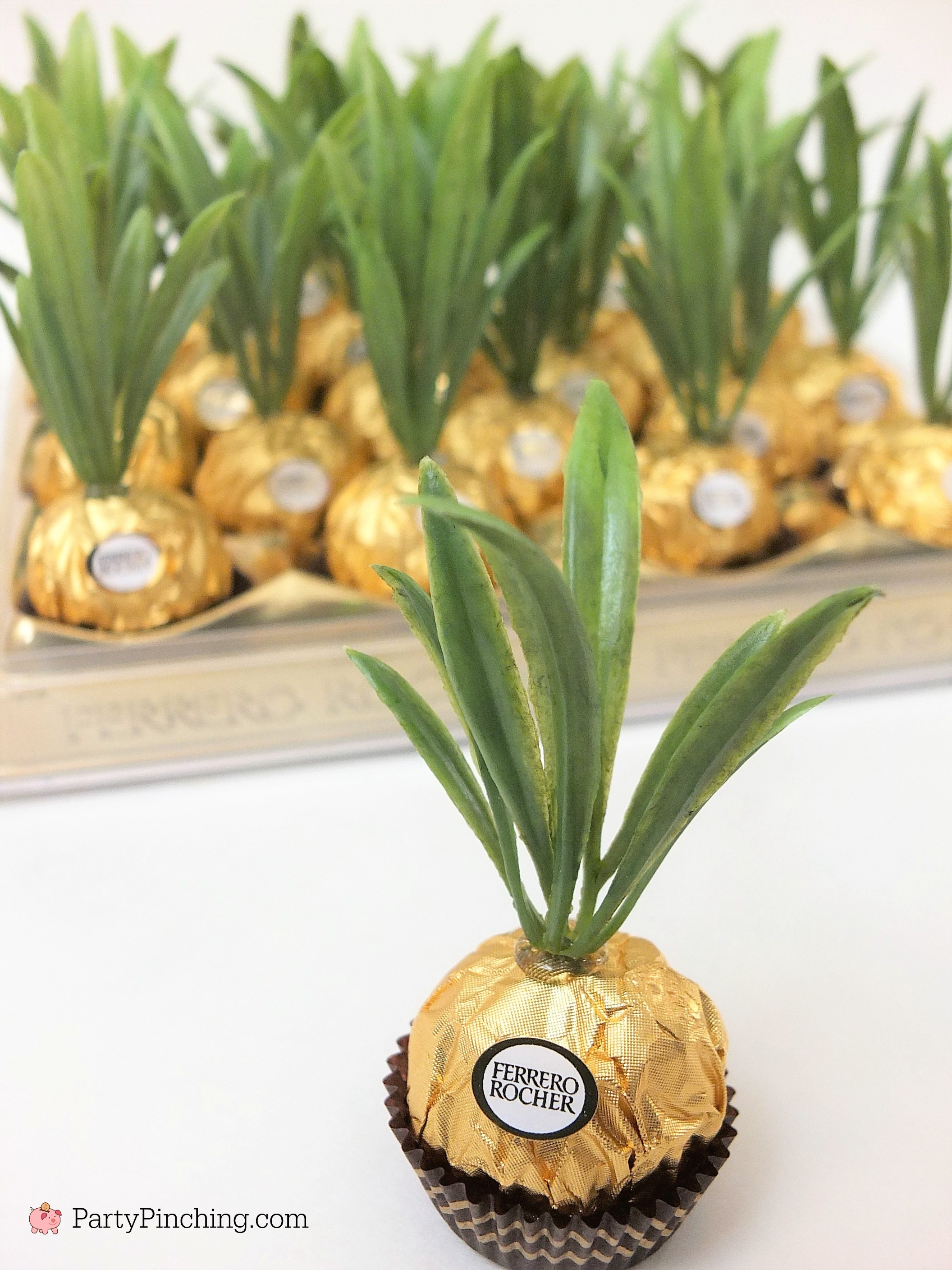 MY AMAZON PICKS:
Affiliate
I made these for my niece's bridal shower. It's a fun wedding favor too if the couple is going someplace tropical for their honeymoon!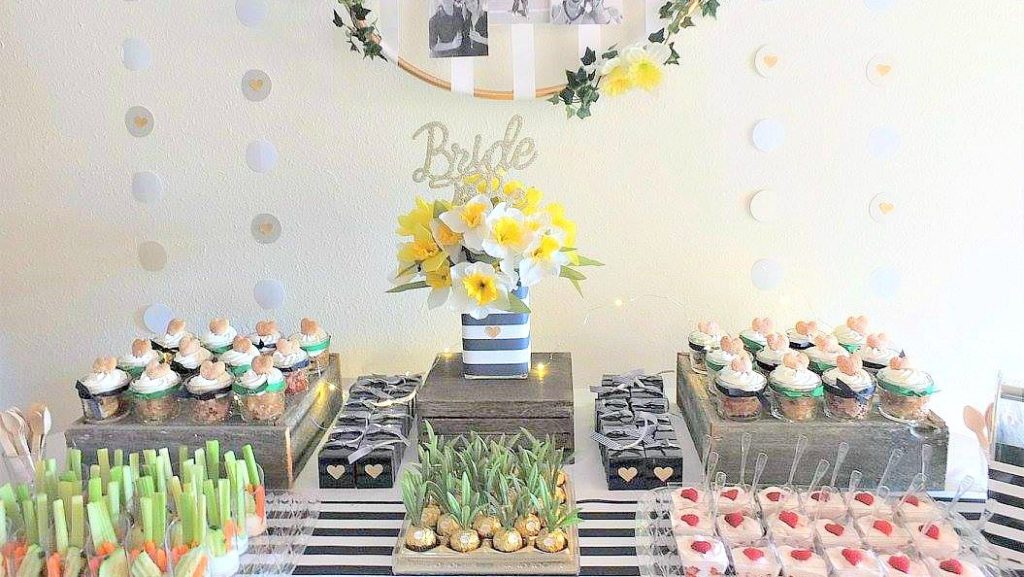 Check out the bridal shower here.