How cute is this bunny cake? I just had to make matching bunny cookies too. My cousin's daughter was turning 7 and LOVES bunnies! She a wanted a bunny cake for her birthday and I couldn't wait to make it!

So my cousin sent me a screen shot of the cake their daughter wanted  I was SO EXCITED when I saw it because I recognized Coco Cake Land's talent immediately! I've been a fan of her work for a long time AND she had a tutorial for her cake too! Yay!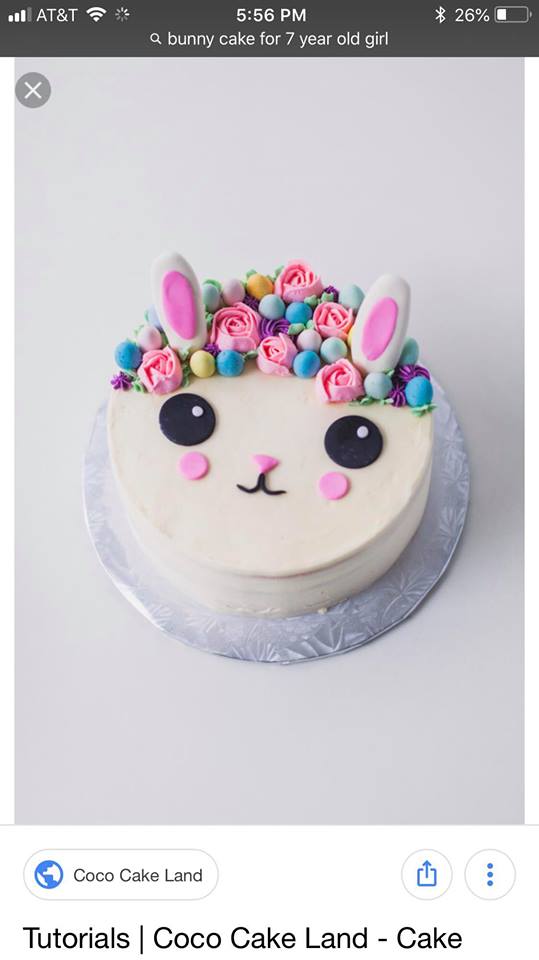 I was so happy to make this for my little cousin and I followed Coco Cake Land's tutorial step by step! Click here to get the tutorial.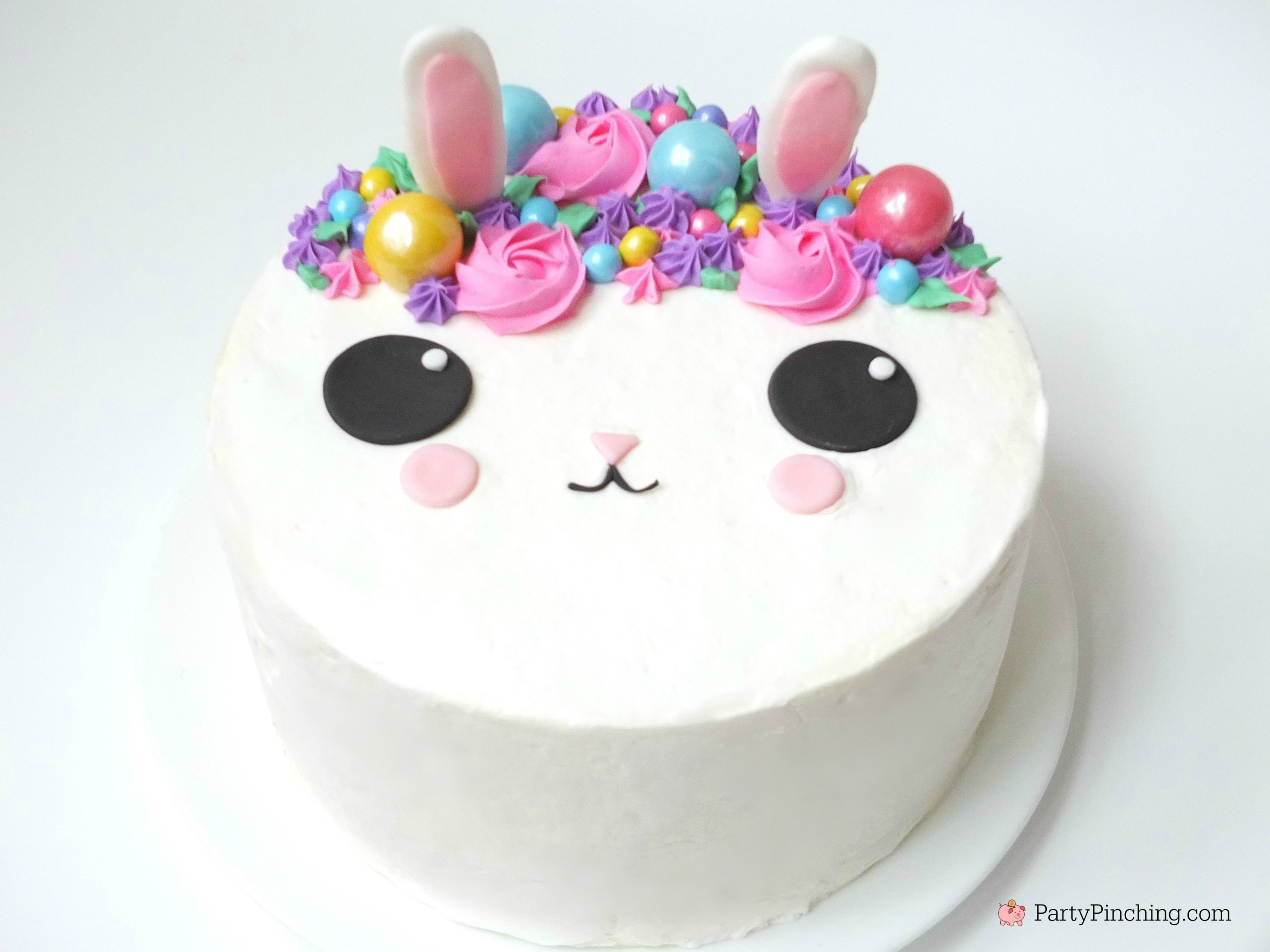 It turned out super cute! AND it really was easy to make using Coco Cake Land's awesome directions.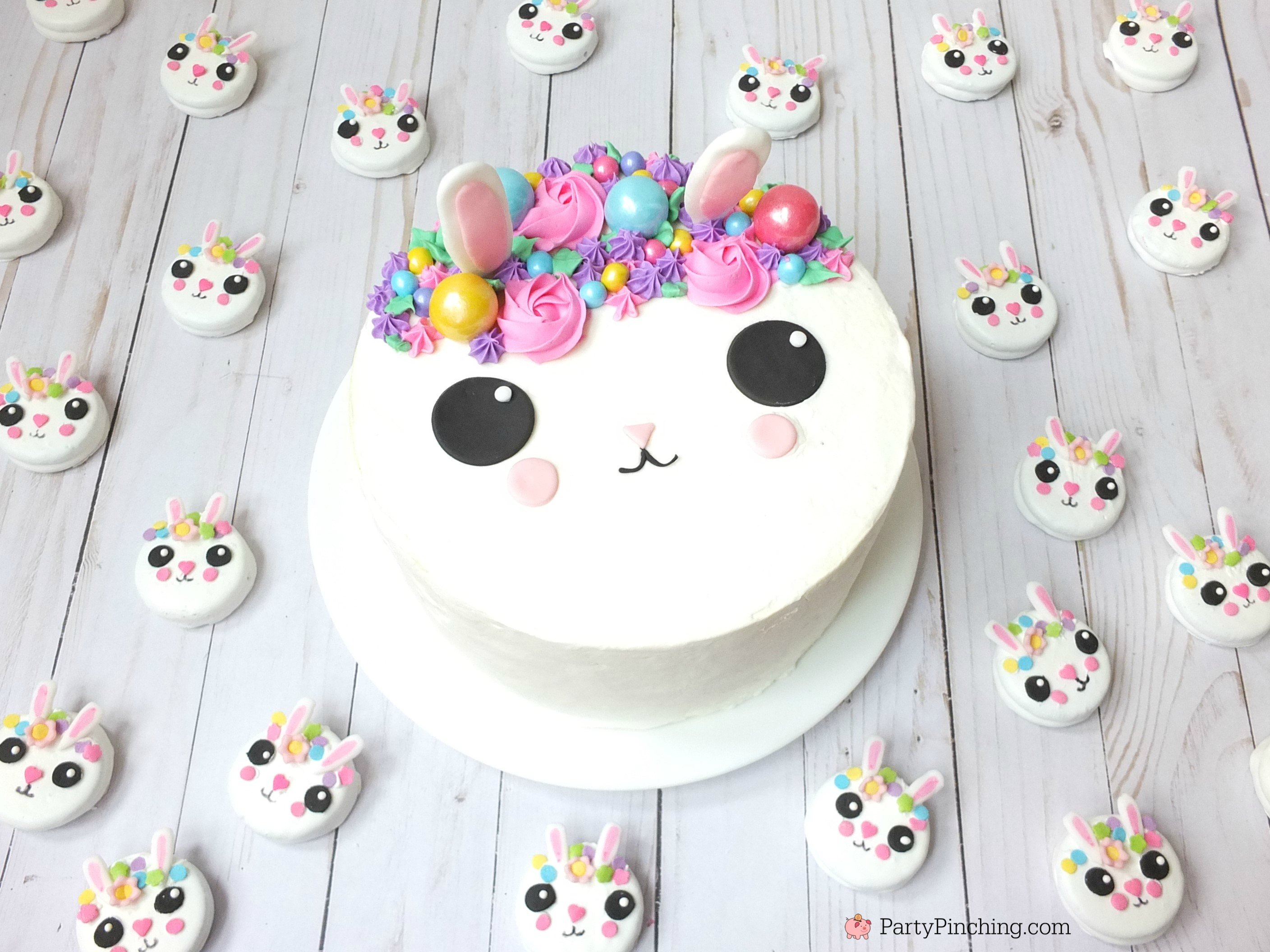 I wanted to surprise her and make some bunny Oreo cookies to match the cake – these were so fun to make!
CLICK HERE to get my tutorial on how to make the Bunny Oreo Cookies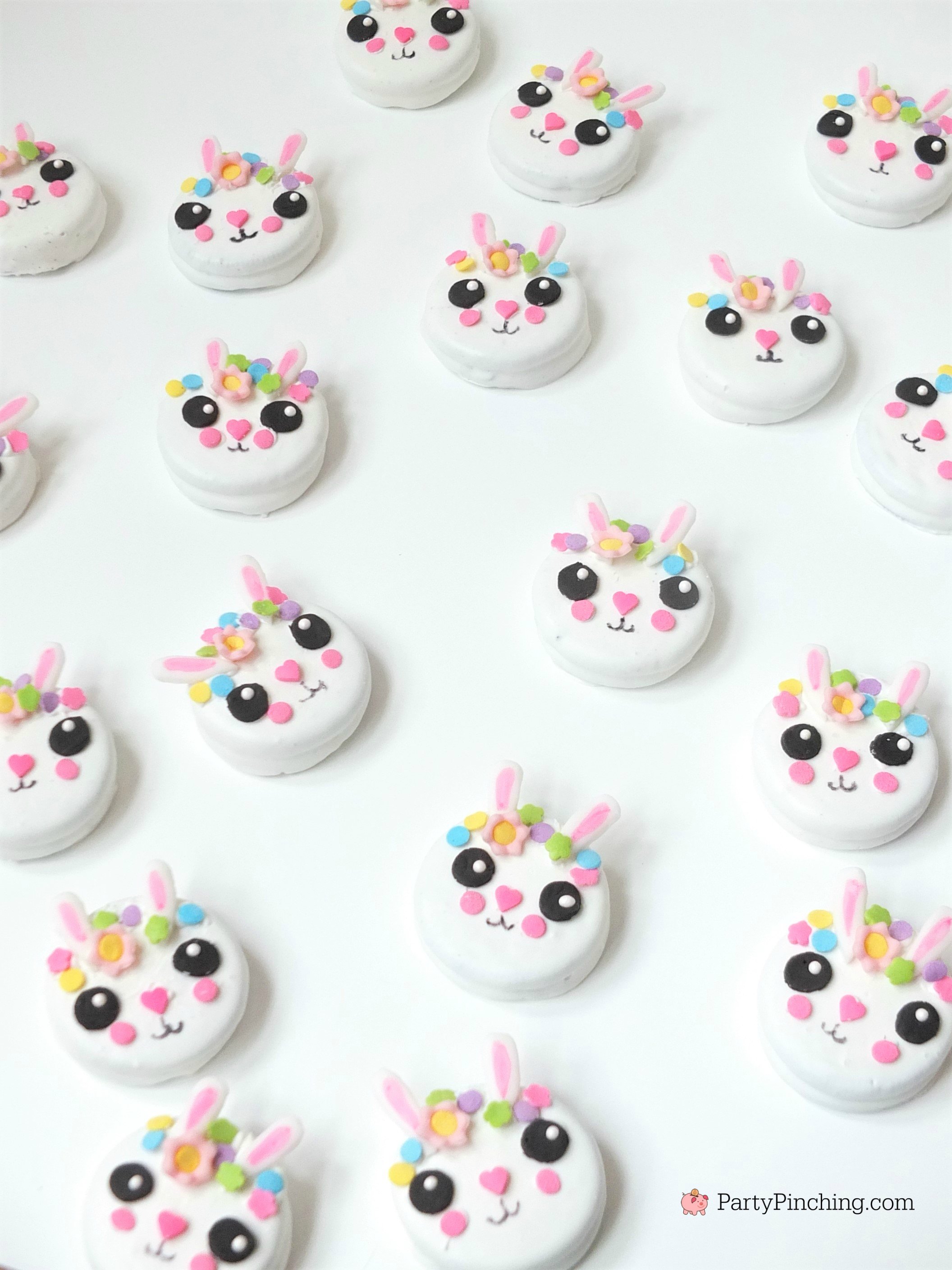 They turned out super cute too!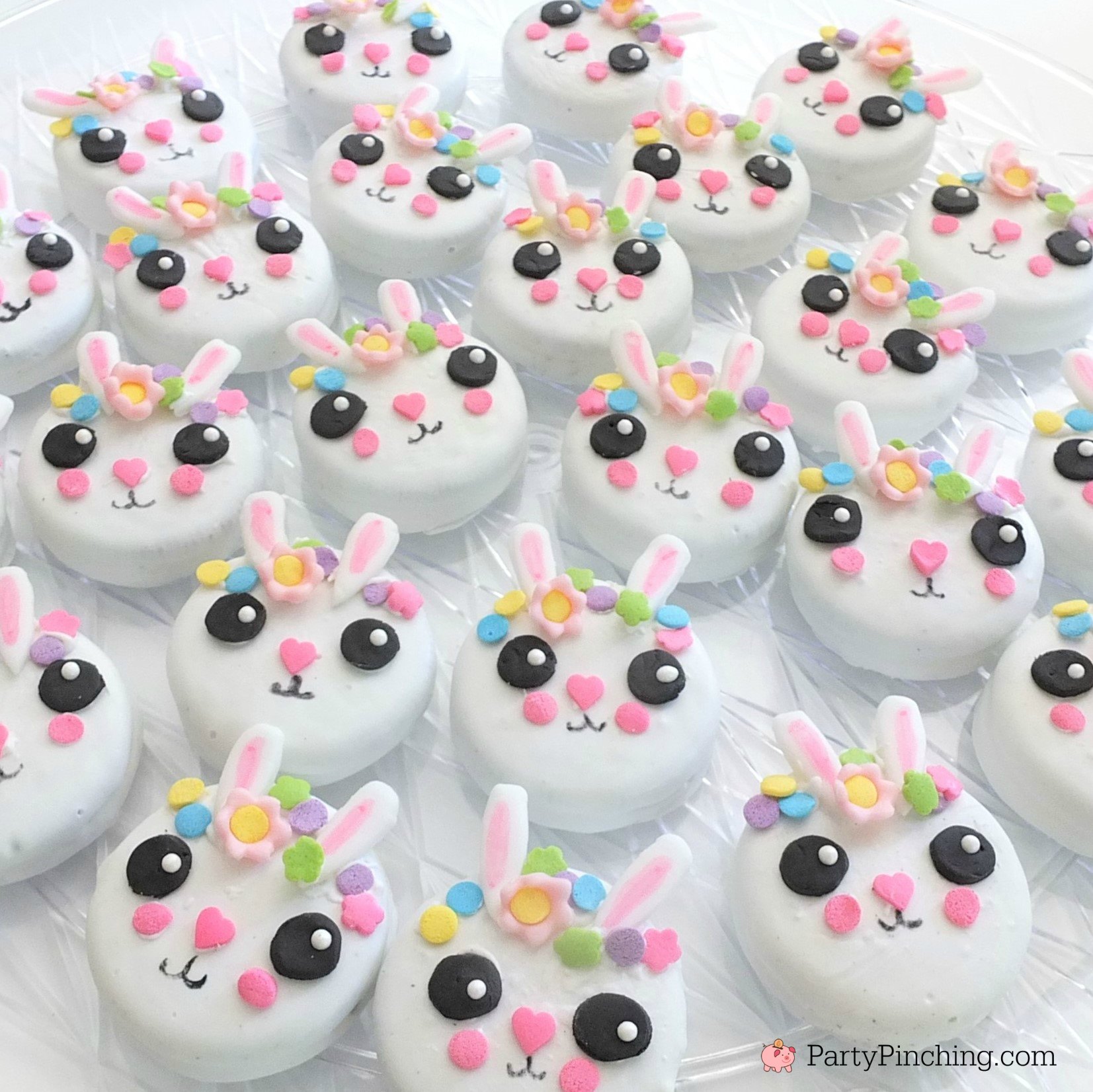 I was so happy how these treats turned out!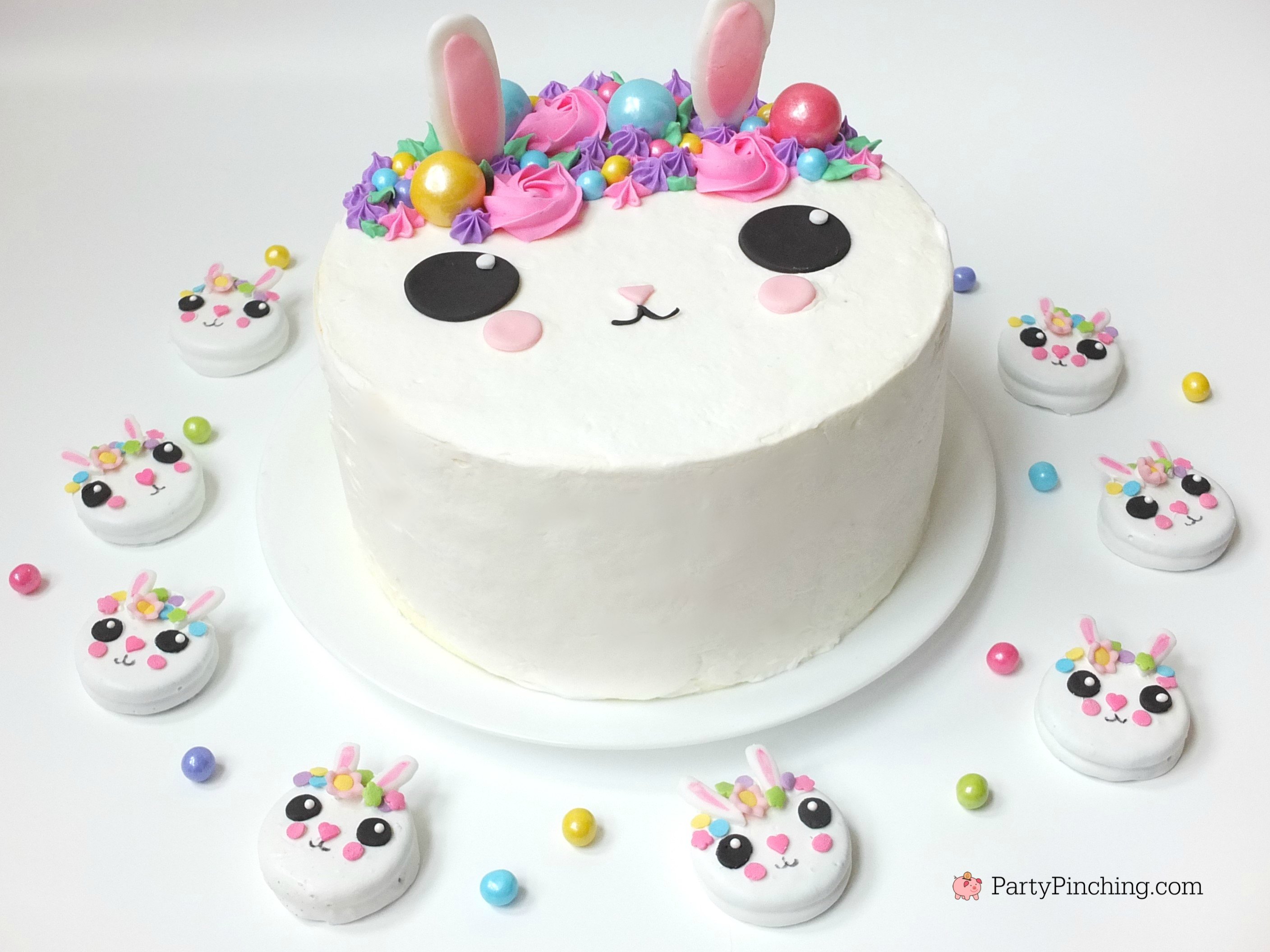 Looks like she's pretty happy with her birthday treats!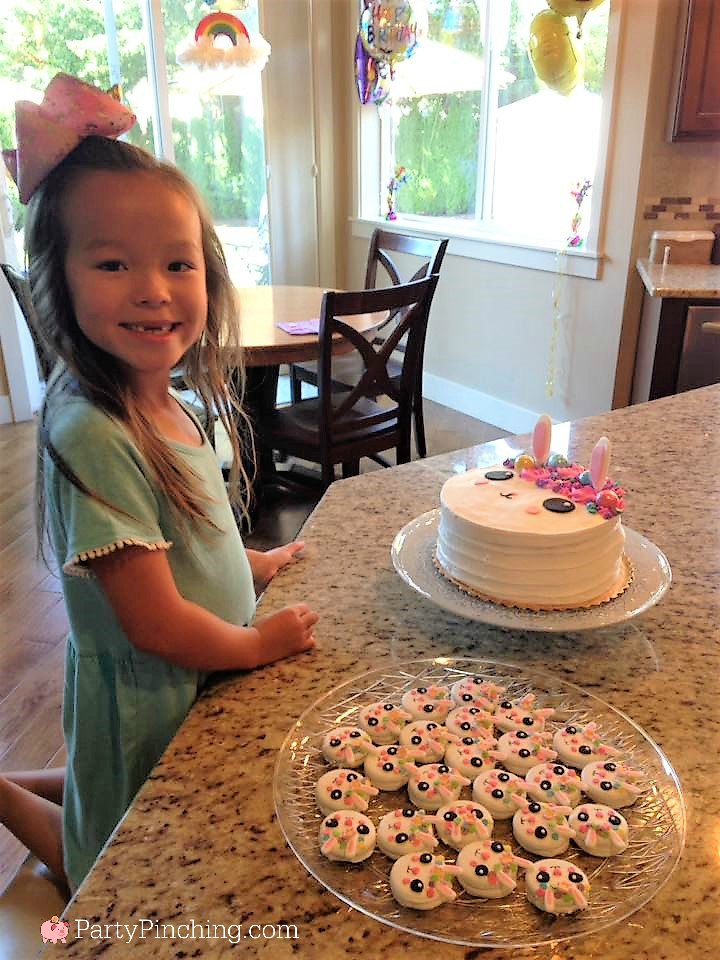 Happy Birthday Charlotte! xoxo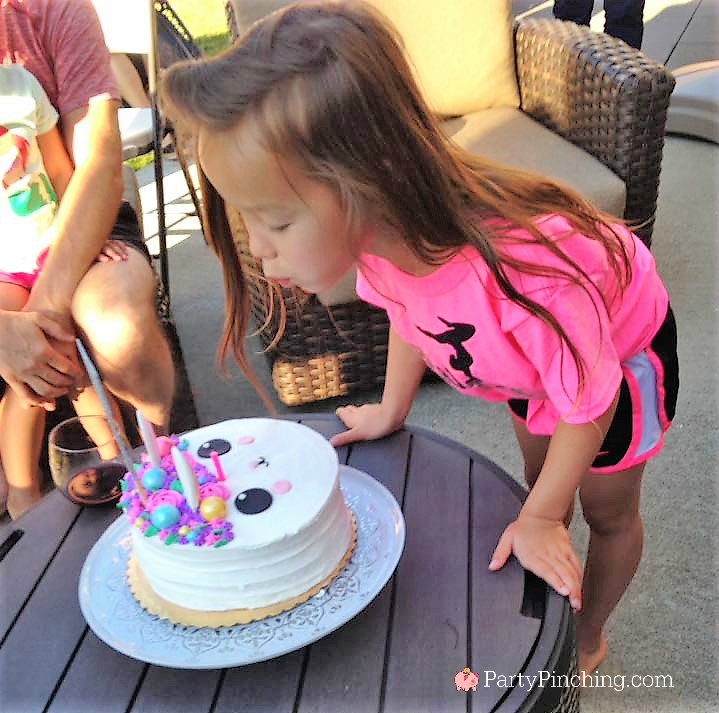 Thanks to Coco Cake Land for the amazing tutorial and the inspiration for the Bunny Oreo Cookies!

CLICK HERE to get my tutorial on how to make the Bunny Oreo Cookies